3 Days In Tahiti Itinerary
Though often used to describe the 118 islands and atolls that make up French Polynesia, Tahiti is actually an island on its own, and the largest island in French Polynesia. Chances are you'll spend some time on the "big island" between flights. Despite not being as exotic as some of the outer islands, Tahiti is beautiful enough to deserve at least a few days of exploring. If you can only spare 3 days in Tahiti, here's an itinerary to help you make the most of your time.
Heading to French Polynesia? In-depth island guides to all 5 archipelagos await you, including sample itineraries and essential travel tips & tricks.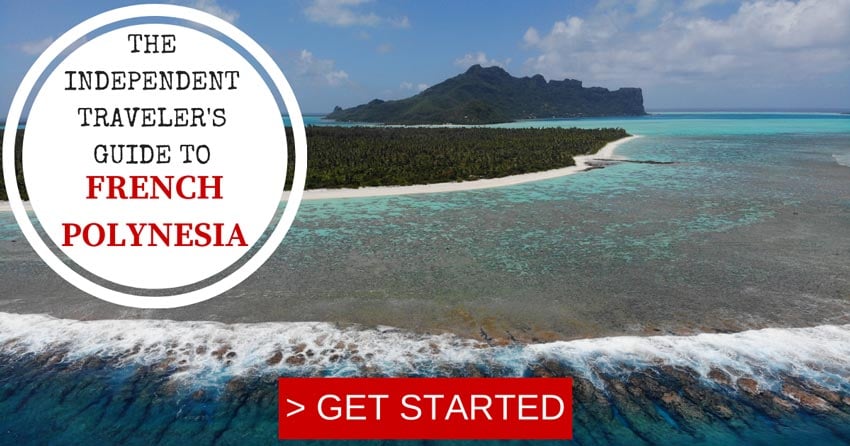 Tahiti, Tailor Made!
The Islands of Tahiti are among the last places to be colonized by mankind, 118 islands, each with its unique personality.
Get expert advice and assistance with planning your trip to the destination where tropical dreams come true!
Additional Tahiti Travel Guides
Check out these additional resources for planning a trip to Tahiti.
---
How to Spend 3 Days in Tahiti?
Here's a quick overview of what this itinerary contains:
Day 1: Papeete walking tour
Day 2: Road trip around Tahiti
Day 3: Papenoo Valley 4X4 excursion
3 Days In Tahiti Itinerary Map
All places featured in this Tahiti itinerary can be found on this map. Simply click on the image to open in Google Maps: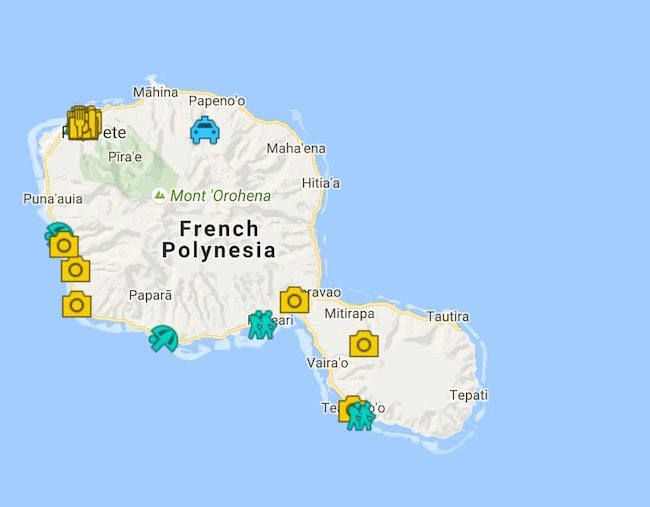 Where to Stay in Tahiti?
As you would expect from French Polynesia's main island, Tahiti has a large variety of accommodations in all categories. The resorts are all located outside Papeete, primarily along the sunnier and drier west coast just west of the airport. Few hotels exist in Tahiti, and the "proper" ones are centered in Papeete, as are hostels. Pensions (bed & breakfasts) and vacation rentals are spread throughout the island. I highly recommend checking out the Tahiti Travel Guide for specific recommendations and information.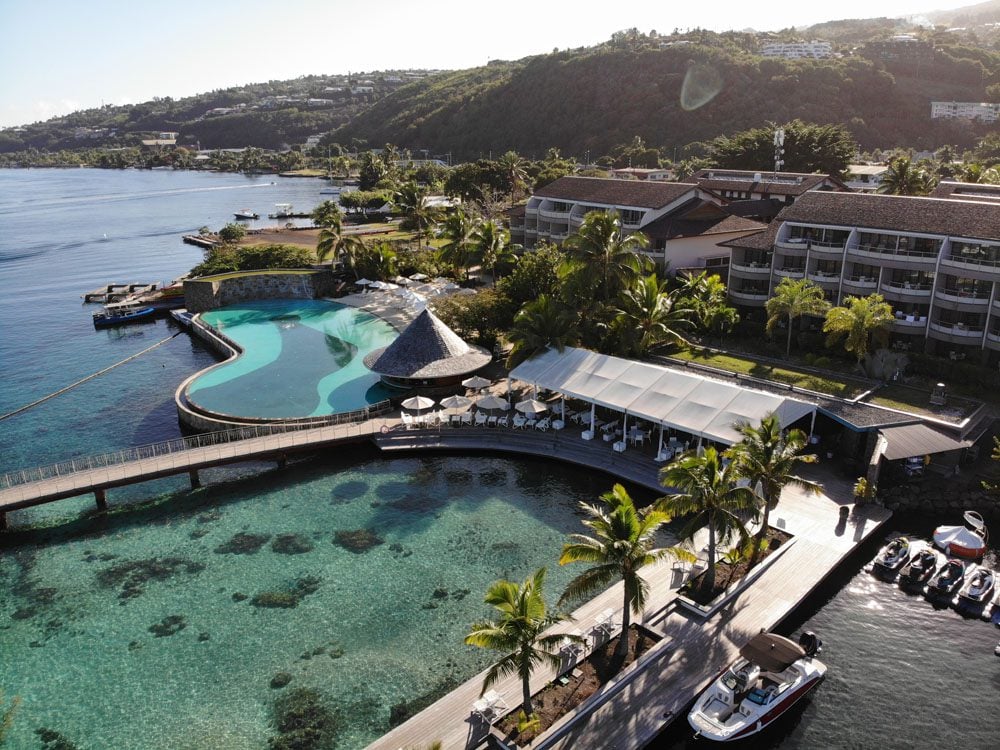 Dinner and Polynesian Dance Show
When you arrive in Tahiti, ask your hosts when there will be a dinner and dance show taking place at one of the resorts, and don't miss the opportunity to see Tahitian dancing at its best. The top performances include dance groups that won the annual July Heiva Festival, so we are talking about the seriously talented and exotic dancers!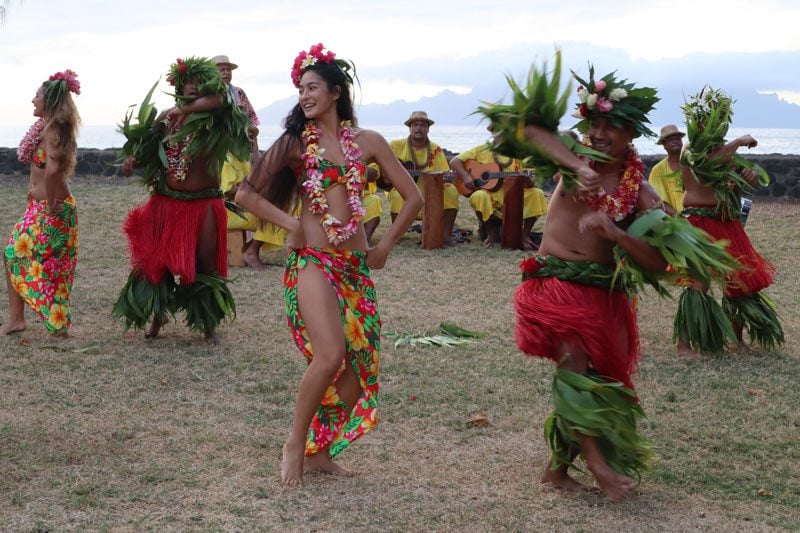 Day 1: Papeete Walking Tour
Spend your first day exploring the 'big city'. Papeete feels very busy and congested at times, but it certainly has its charm. In a vast ocean of remote islands, Papeete feels as cosmopolitan as Paris.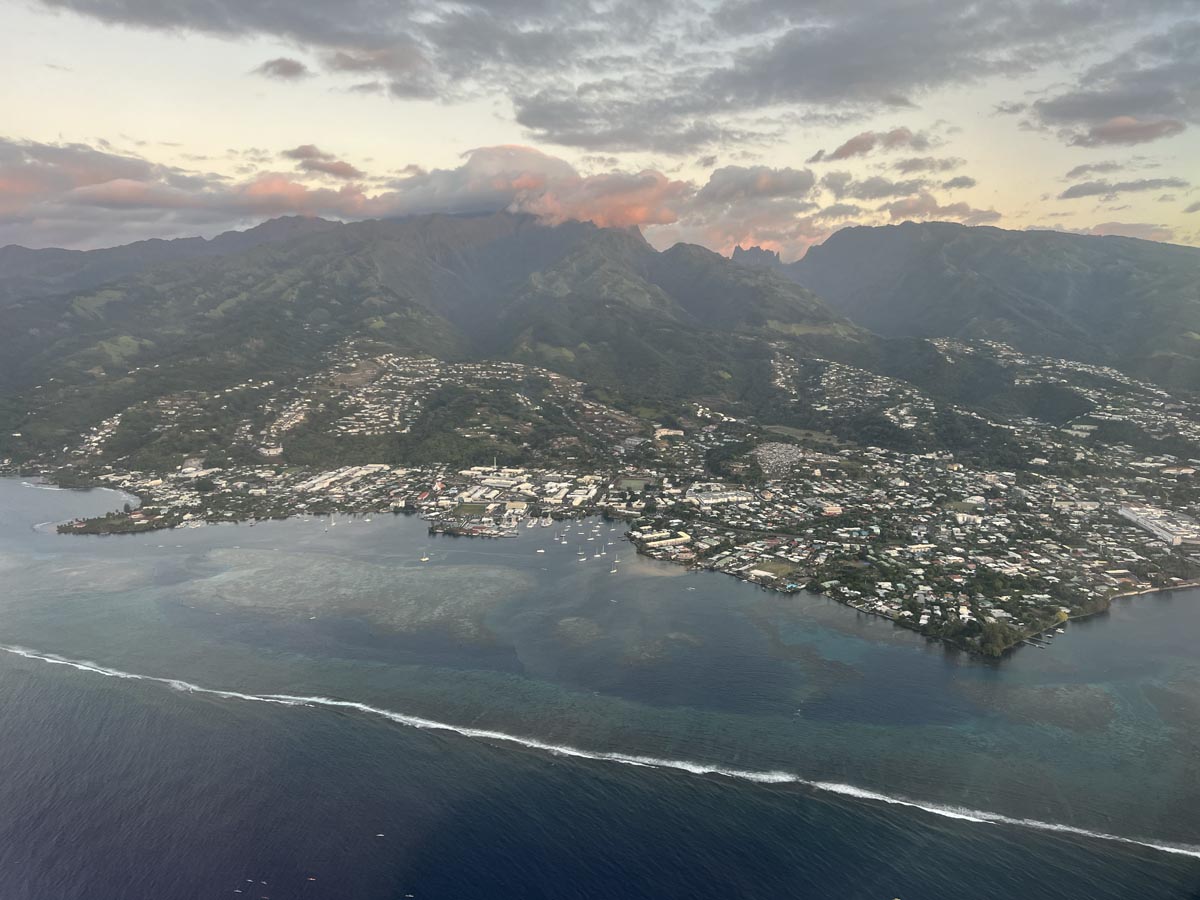 Start your day off in the Papeete Market, one of the best markets in the South Pacific. Grab a coconut at the entrance and enjoy the ukulele tunes to get you into 'Tahiti mode'. You can find here everything: from heavenly scented monoi oils to black pearls and nice-looking pineapples. The market is open daily from the early hours of the morning until about 5 p.m. and on Sundays until about 9 a.m.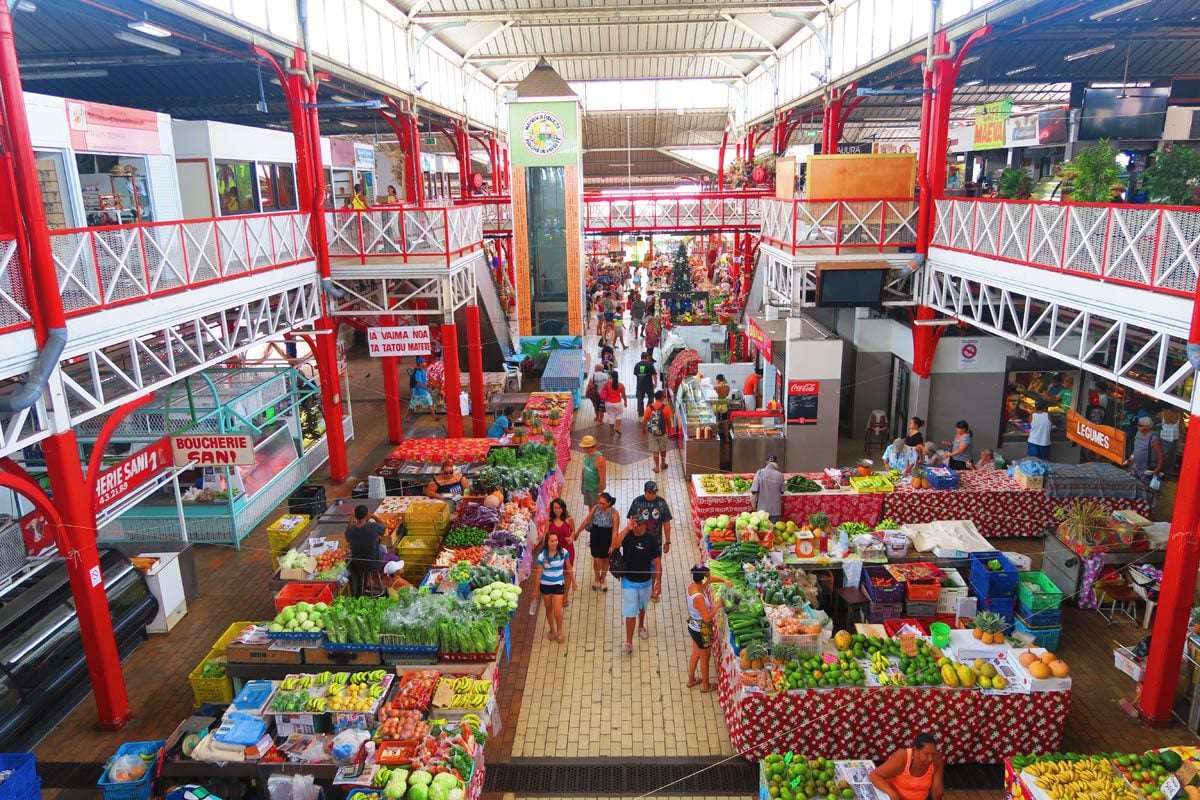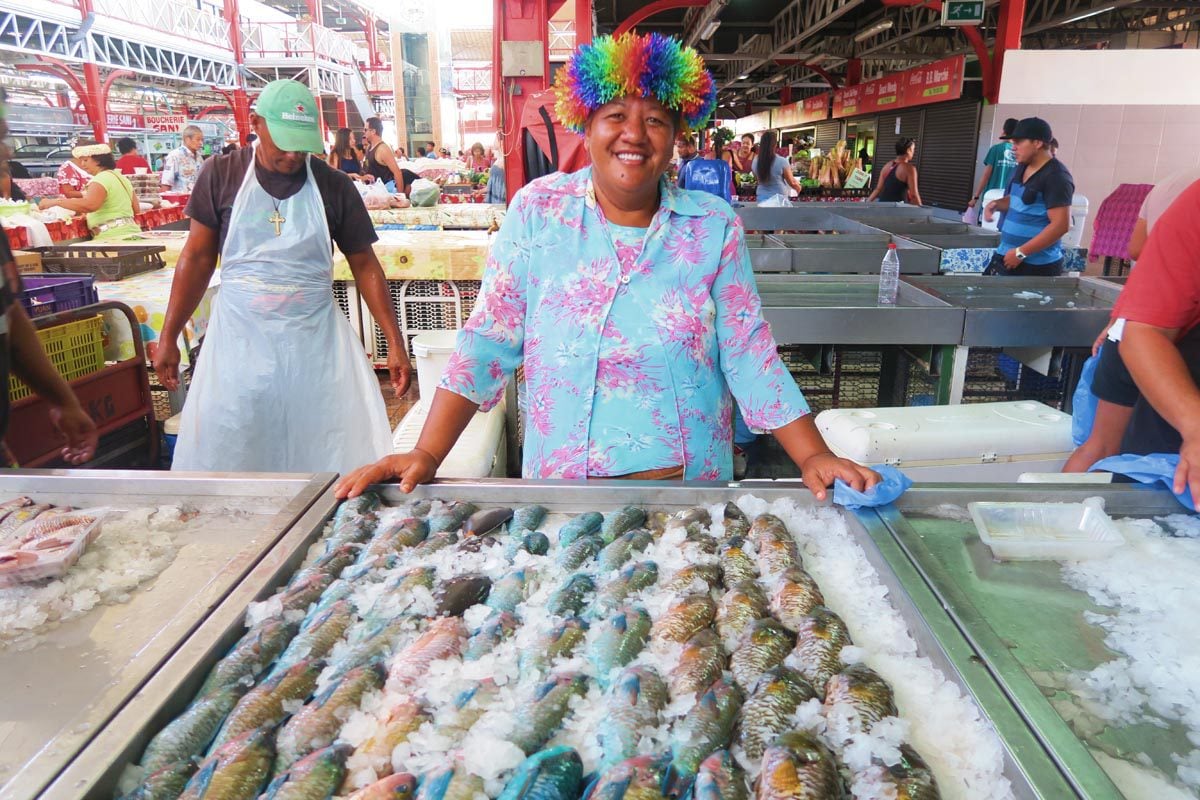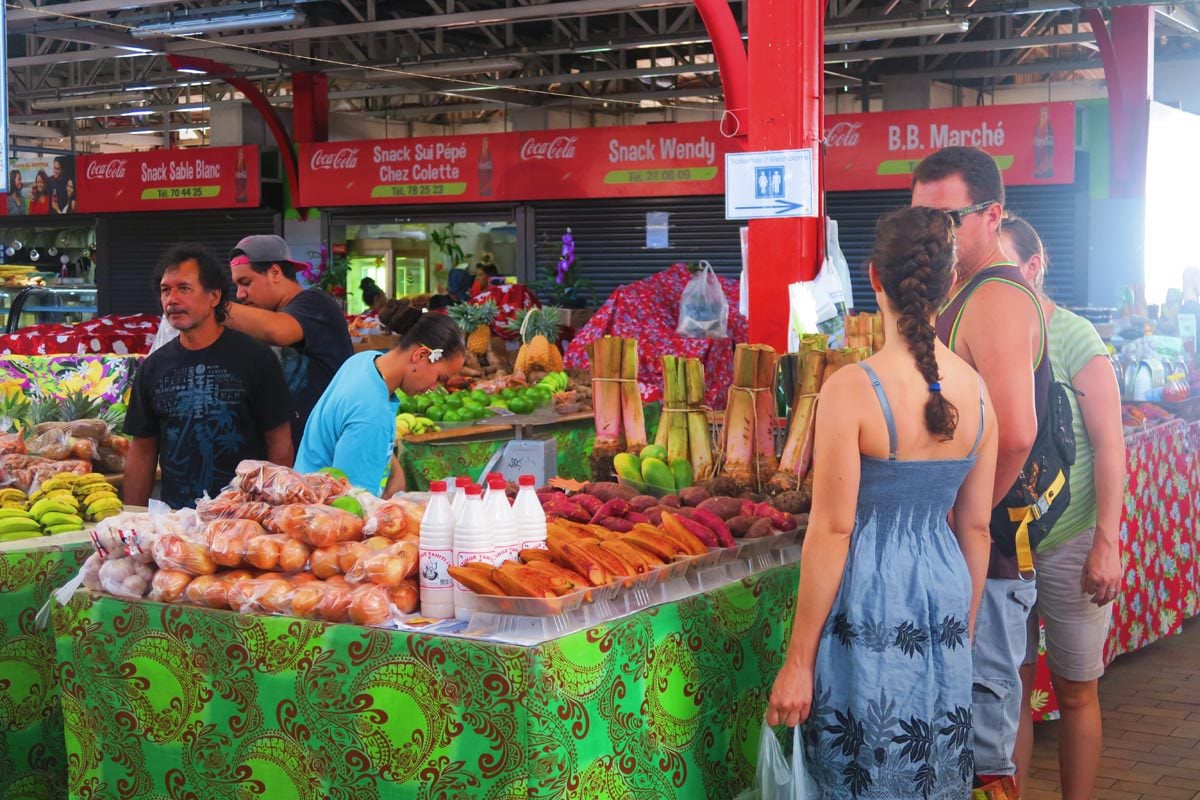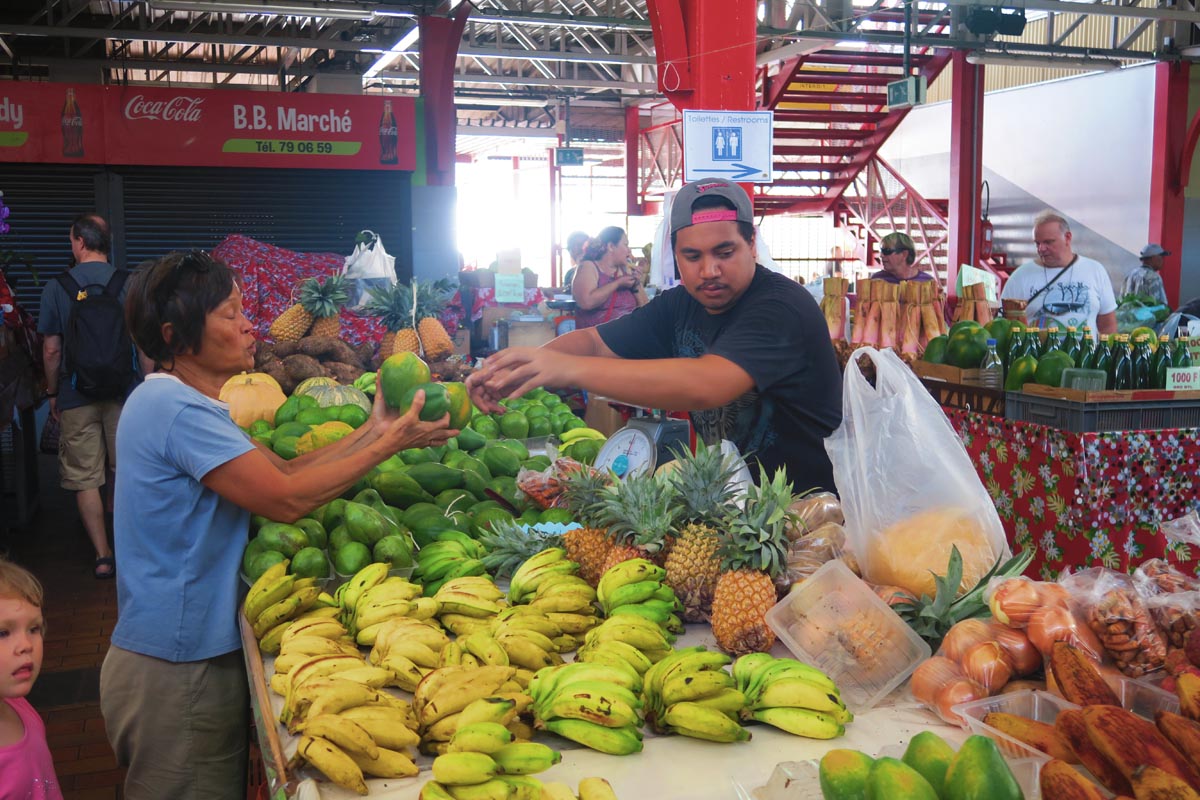 Here's what it feels like to stroll around the Papeete Market
From the market, let's begin a walking tour of Papeete. Highlights include the Notre Dame Cathedral, Papeete Town Hall, Queen's Pond, and the Paofai Gardens. After major renovations, Papeete's waterfront has received a major facelift. Its boardwalk in Place Jacques Chirac now features a few cafes and restaurants where you can pause and enjoy the city vibe.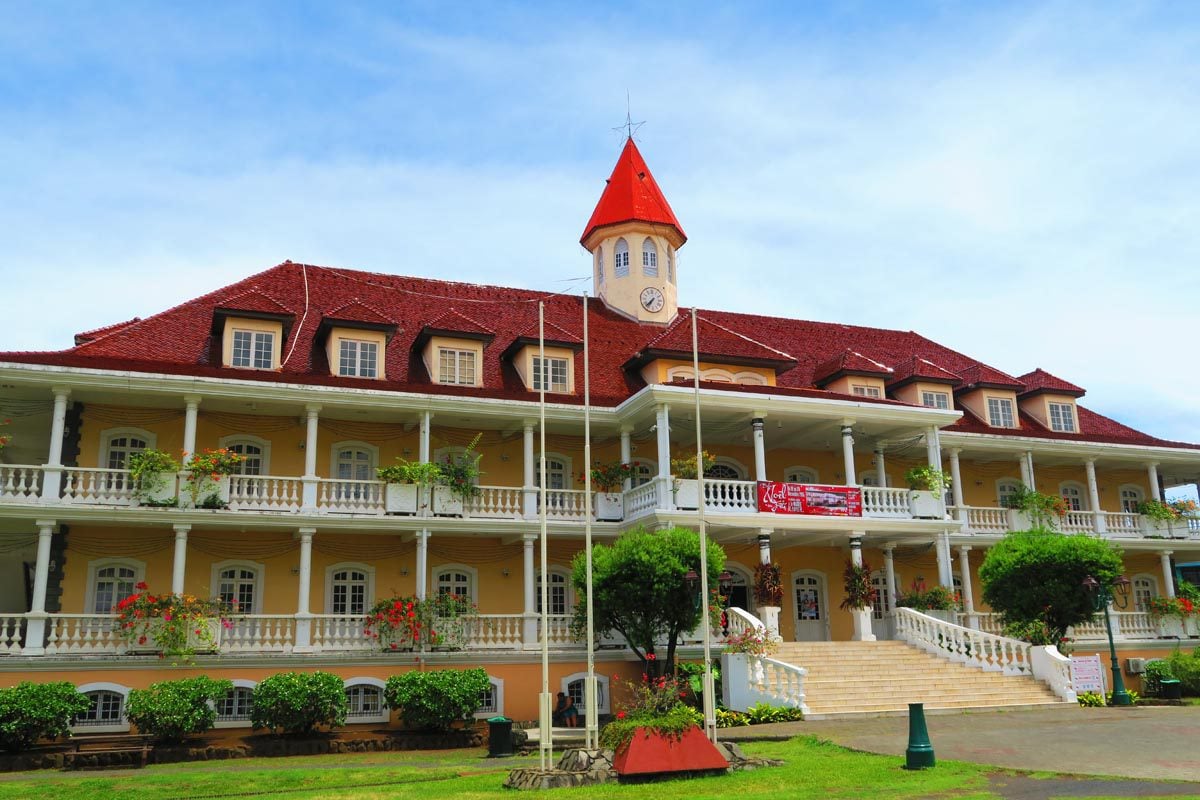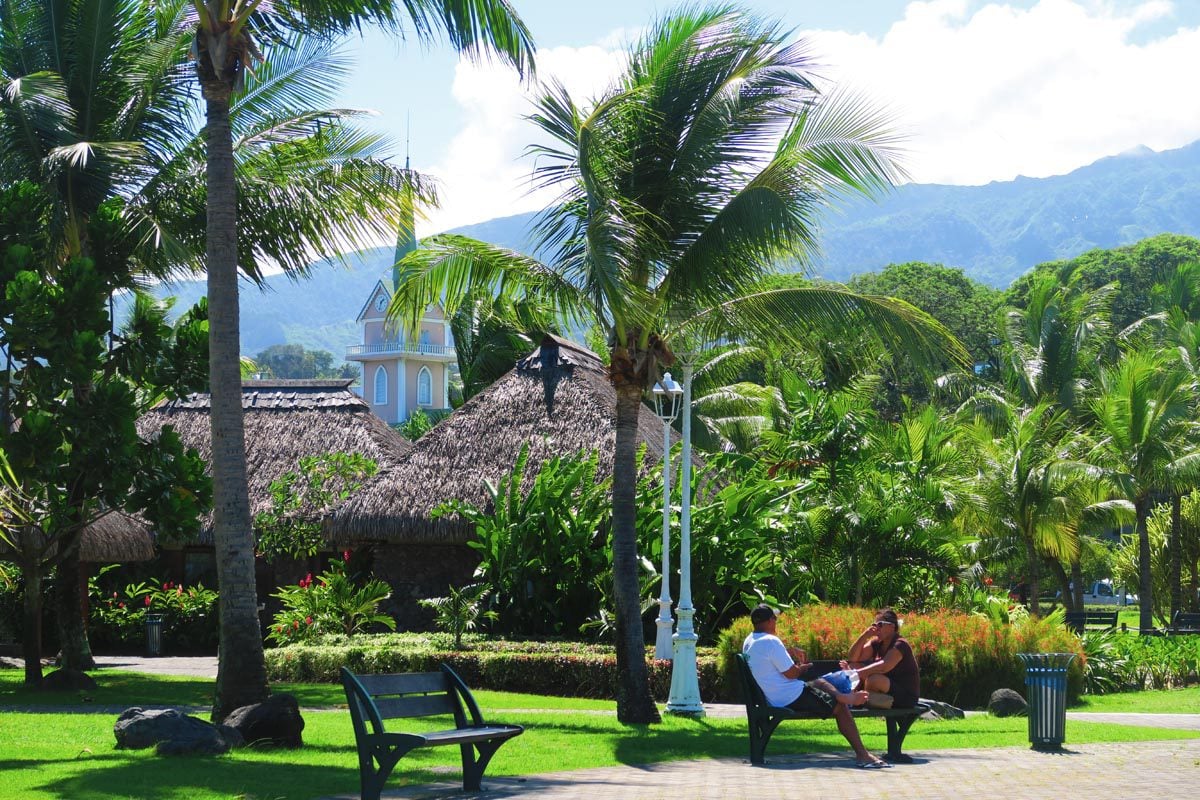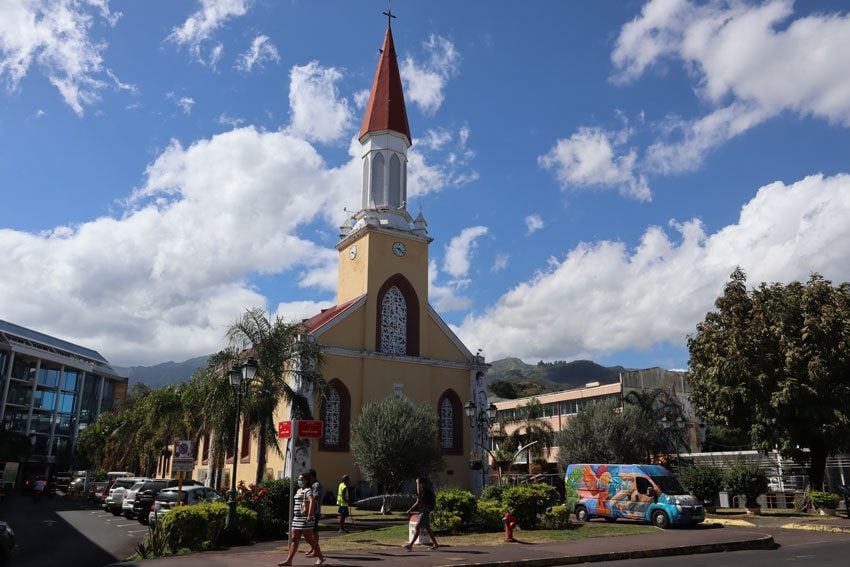 If it's raining (or if you need a bit of air conditioning), visit the Robert Wan Tahiti Pearl Museum. Learn about the Tahitian black pearl industry, and how these beautiful gems come to be, and maybe even buy your female loved one the ultimate souvenir from French Polynesia!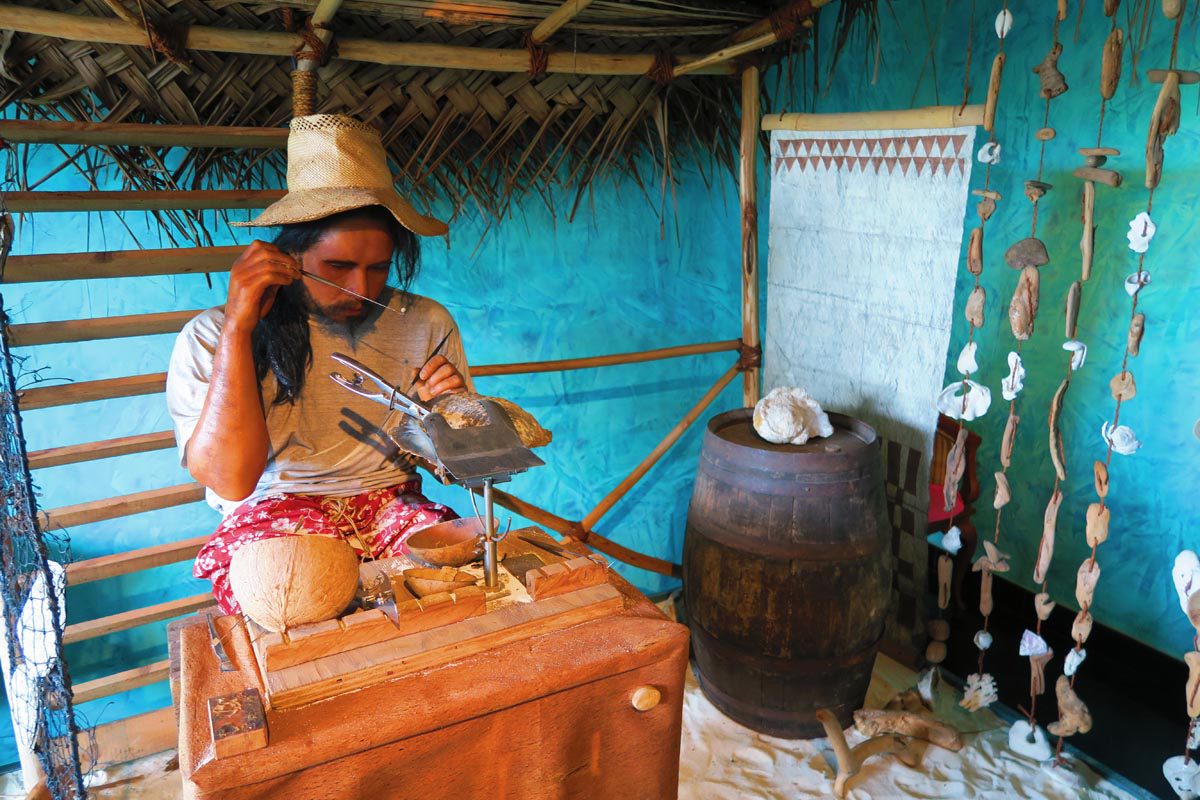 At night, work up your appetite and head to Place Vaiete. After 6 p.m., the square will be filled with hungry locals and a few roulottes (food trucks). The evening food market has seen better days recently. If that's still the case, head to nearby Place Toata for a selection of excellent options or inquire with your hosts about a recommended restaurant.