Welcome to beautiful Samoa, where a proud Polynesian culture and nature at its absolute best are guaranteed to make this a memorable holiday. I spent nearly a month in Samoa while backpacking across the South Pacific Islands. Here's a 7 days in Samoa sample itinerary that gives you the option of spending your entire week in Upolu Island or include a trip to Savaii Island for a few days.
Before we begin, having a car will be crucial to see everything that's mentioned in this sample itinerary within the allotted time. Day 2 in Upolu and days 5-6 in Savaii absolutely require a car, or else you'll need to sample a few points by hitchhiking, cycling or using the bus (an experience in its own right). Also note the entrance fees at almost every stop, a normal occurrence in Samoa as most land is historically owned by villages. Lastly, if you're staying at beach fale accommodations, breakfast and dinner are almost always included in the price.
Planning a visit to Samoa? Check out the Samoa travel guide collection, where you'll find in-depth travel guides to Samoa's main islands, sample itineraries, and essential planning tips!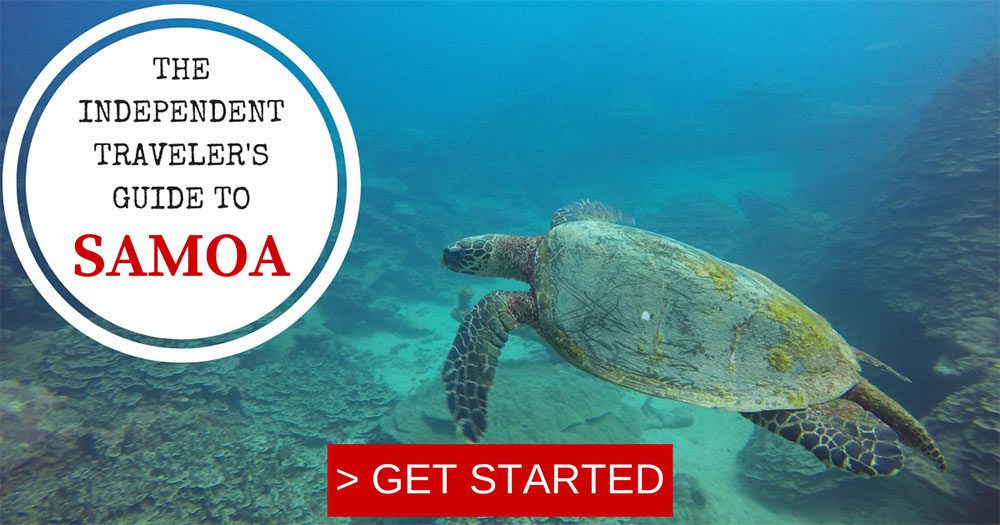 7 Days In Samoa Itinerary Map
All places mentioned in this itinerary can be found on this companion map. Click on the image to open in Google Maps: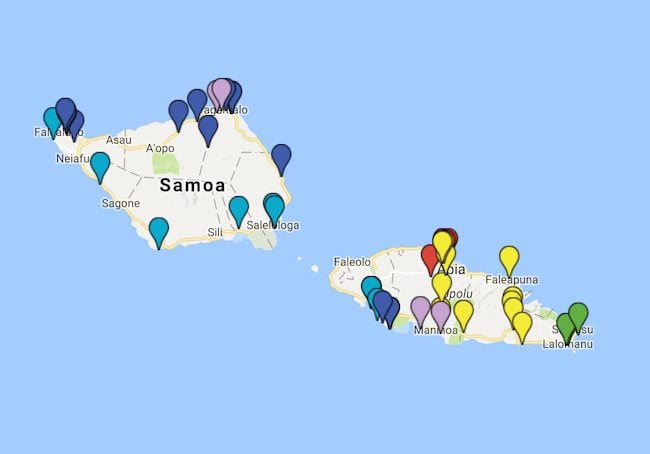 Day 1: Apia
Where To Stay?
The centrally located Talofa Inn feels like your home away from home. This bed and breakfast offers clean (and air-conditioned rooms), a tropical breakfast, and always a warm smile from your hosts.
Morning
Start your first day in Samoa at the fish market. Arrive early to watch the fishermen unload the nightly catch of yellowtail tuna, lobsters, and crabs. Walk to the clock tower at the bottom of Vaiea Street and position yourself in front of the Mulivai Catholic Cathedral just before 9 am.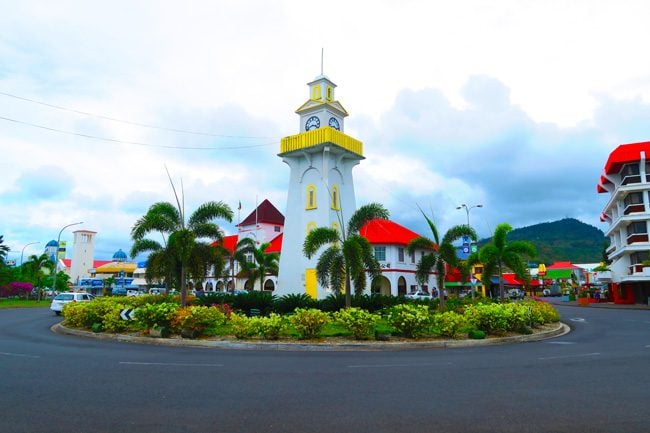 Every weekday morning at 9 am, a siren signals the start of the Samoa Police Band's flag-raising ceremony. They proudly march from headquarters to the grassy field behind the clock tower, wearing lavalava skirts and displaying patriotic love for their beloved Samoa.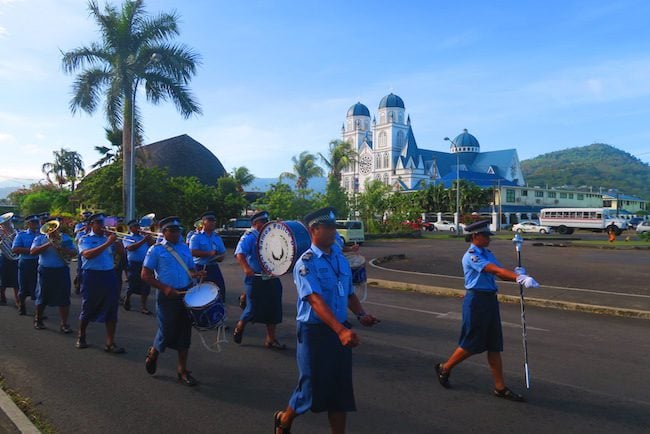 When the show wraps up, enter the Mulivai Catholic Cathedral. The interior wouldn't shame the cathedrals of Europe and if you're in Apia on a Sunday, I highly recommend morning service.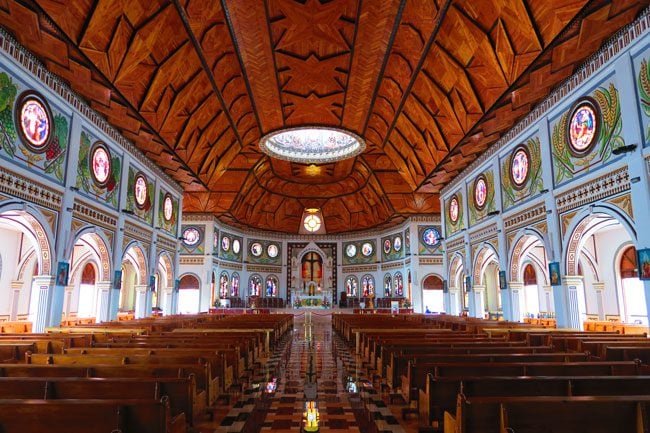 Staying in the same area, head to the Samoa Cultural Village for a 10:30 am free tour that's not to be missed. The two-hour village tour is guided by Samoans that are as real as they come, with men sporting traditional tattoos and hibiscus spicing up women's hairdos.
The tour will take you through various stations such as traditional food preparation in an earth oven (umu), an ava (kava) ceremony, a beautiful dance show, tattoo, woodworking, and siapo making (tapa cloth). Along the way, you'll learn about fa'a Samoa – the Samoan way. The informative and interactive tour will put the rest of your visit to Samoa in the right context. Lunch is included and you can purchase Samoan art directly from the artists at bargain rates.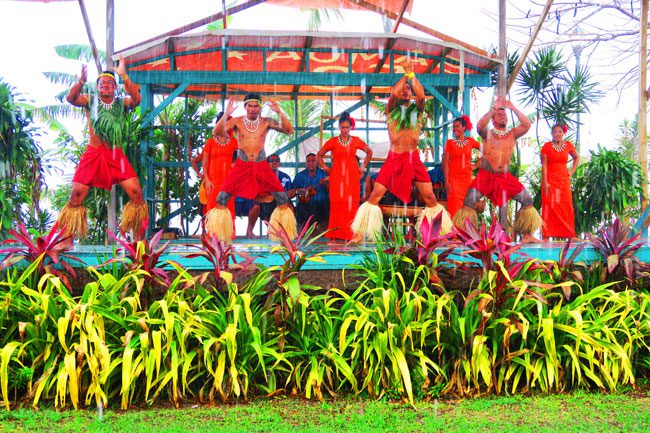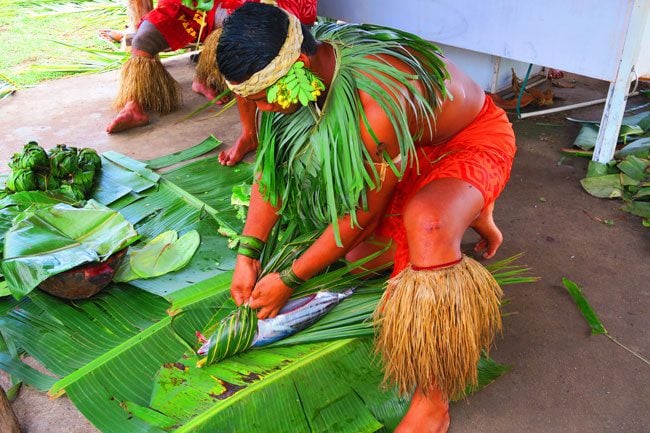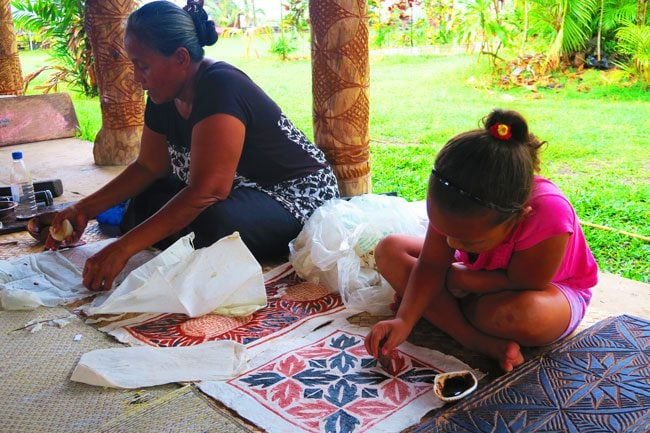 Afternoon
Walk from the cultural village to Samoa's main market – the Maketi Fou. An oasis of tropical fruits and vegetables from around the island, if you're still a little hungry, you can buy ready-to-eat taro, breadfruit, and palusami and really act like a local.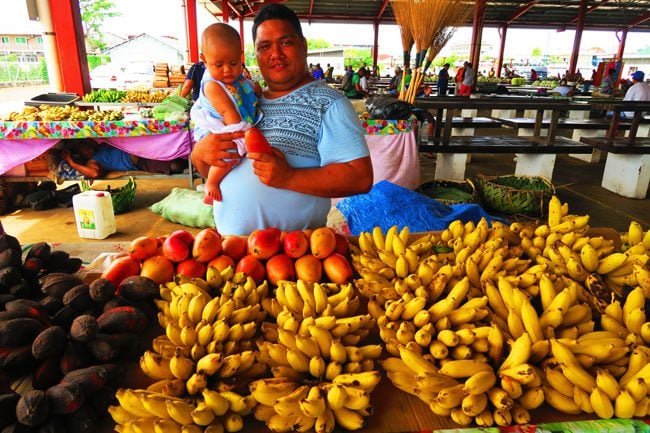 Now is the perfect time to head to Apia's third market – the flea market. This covered market is the best place to buy Samoan souvenirs, sarongs, and island fashions. You'll get here just in time as school wraps up and students flock to the market's food court for a greasy snack before catching the bus back to their village.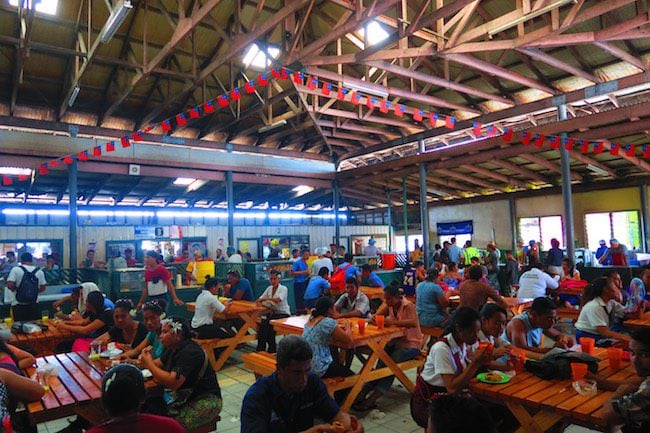 Walk across the road towards the central bus station. Samoan busses are an attraction on their own and a great way to not only get from point A to B but also to discover yet another layer of Samoan culture. Buses are totally pimped out, always with music blasting and if you ride one of these, you'll witness the unique seating etiquette that demonstrated just how well Samoans get along with each other.

To wrap up the sightseeing portion of the day in style, take a taxi or bus to the Papaseea Sliding Rocks (T20 entrance). As its name suggests, the purpose of your visit is to slide down the smooth volcanic rock down to the pool. Just check water levels before sliding down, as it can be a bumpy landing in the dry season.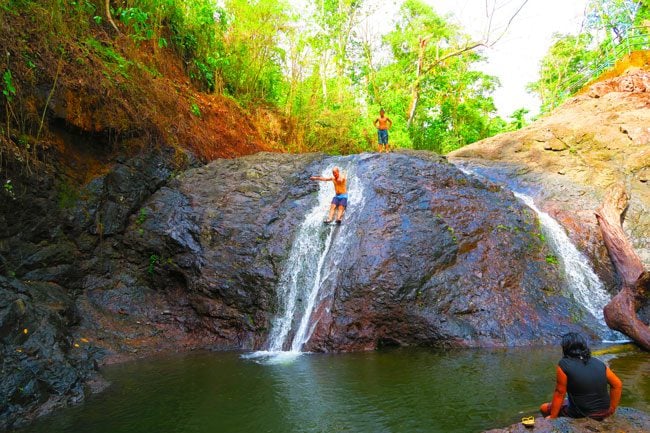 Evening
For dinner, head to the Seafood Gourmet Bar & Grill and cap off your day with a pint in Apia's favorite ex-pat bar – Cocktails On The Rocks.
Day 2: Upolu Island Tour
Morning
Your hire car will be dropped off by the folks at AA Rentals. Drive on the Main East Coast Road (though running along the north coast of Upolu) to the Piula Cave Pool (T5 entrance). I strongly suggest getting here early in the morning. Why? The incredibly transparent water of this pool will be fully appreciated when there's nobody else around. The natural pool is fed by water trickling from the highlands and its residents include weird-looking silverfish and even eel. Here's what it feels like swimming in the Piula Cave Pool. Pure magic!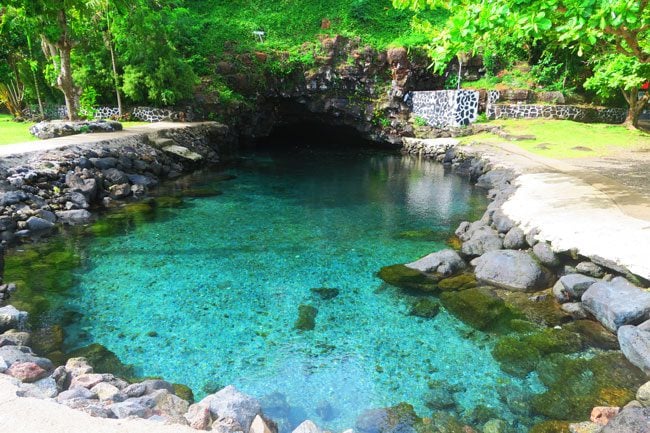 The coastal road then turns into the Richardson Road, eventually leading to the Le Mafa Pass. This scenic road cuts through the mountains and offers sensational views of a lush valley that meets the blue ocean.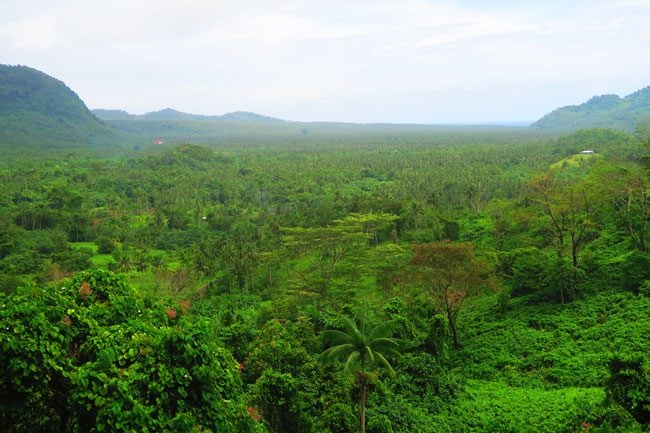 Continue on the Le Mafa Pass road to Fuipisia Waterfall (T7 entrance). Park the car and walk along the trail eventually reaching the very top of this 55-meter high waterfall. The views from up here are scary and exhilarating, offering a close look at nature's awesome forces at work.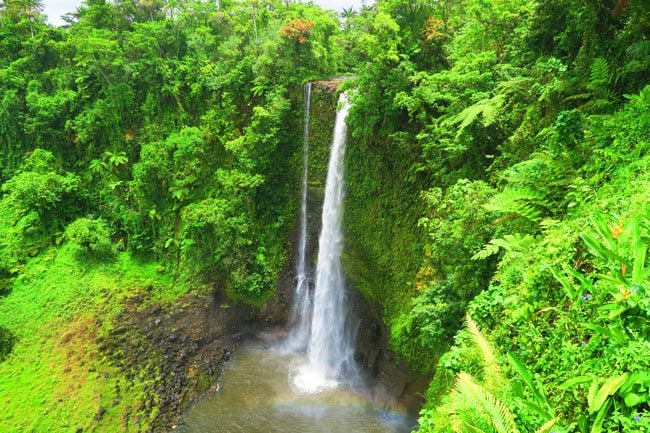 A little further down the road is my favorite waterfall in Samoa – The Sopoaga Waterfall (T10 entrance). Secretly emerging from the jungle, the waterfall magically cascades from one pool to another before feeding the river. The lush vegetation around leaves no margin of error for your thoughts – this must be what paradise looks like!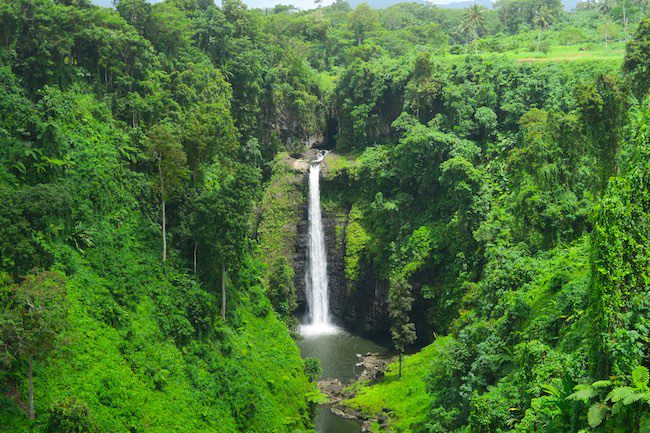 Afternoon
At the fork in the road, head east on the south coast road to the To-Sua Ocean Trench (T20 entrance). This natural swimming hole is the face of Samoa in travel brochures and lists of places to visit before you die (so here's your chance).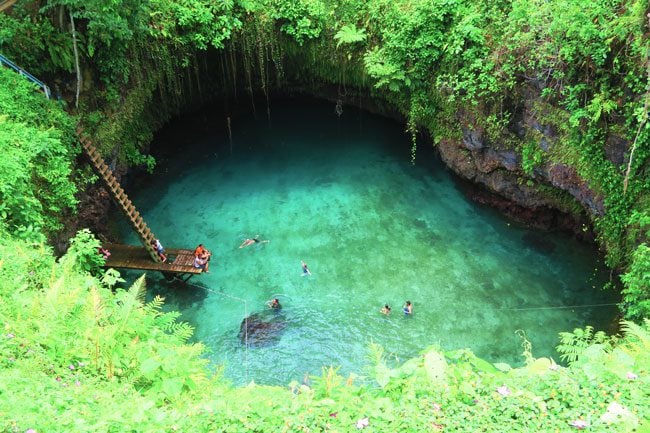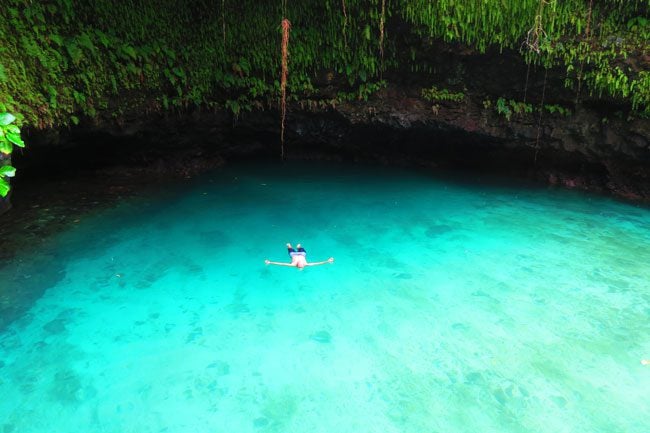 After you're done swimming, head above ground for a picnic lunch. There's also a path that leads you to the sea smashed coastline for additional fine views.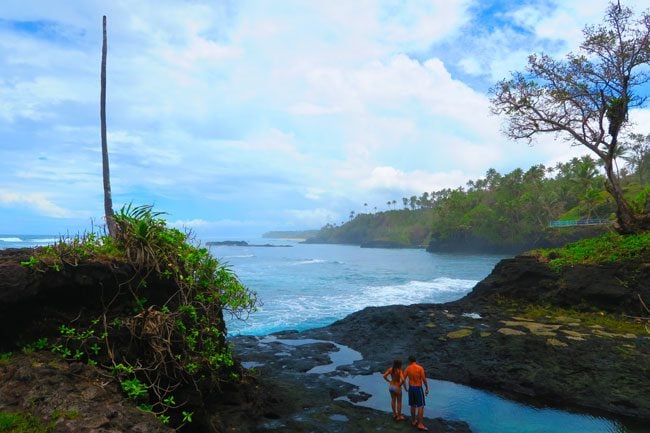 If you want to hit the beach, Vavau Beach is right next door (T20 entrance) and Viula Beach is on the way to our next stop (T10 entrance). Vava'u is one of Samoa's prettiest beaches and Viula is not too bad either, but these are optional stops. In any case, our next official stop is at the Togitogiga Waterfall. A path running through the tropical garden leads to a series of cascading pools. Unlike the To Sua Ocean Trench, this place will be empty on a weekday so enjoy the swim.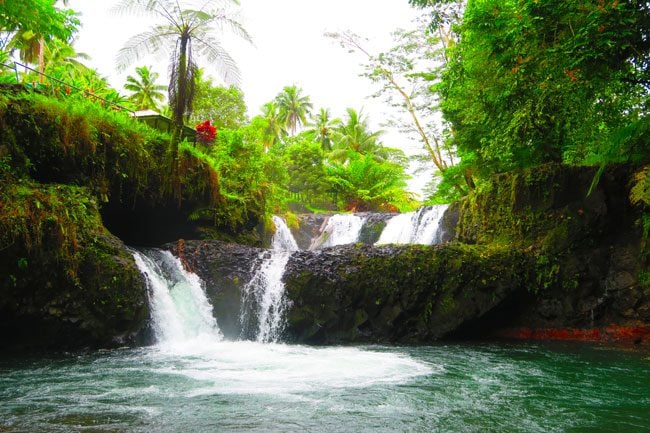 Just before turning back to Apia on the Cross Island Road, stop at the Ma Tree Walk. A short and easy hike through the rainforest will bring you to this massive mape tree with enormous roots fanning out in all directions. Quite ubiquitous in French Polynesia, this tree is a rarity in Samoa.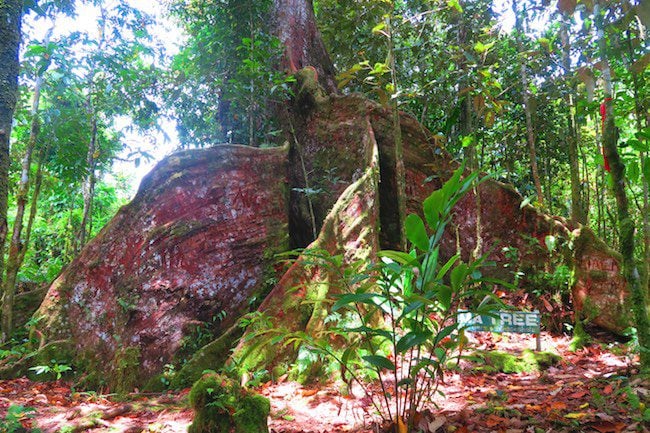 Take a right on the Cross Island Road and stop at the viewing area for the Papapapaitai Falls. At 100 meters, this is the highest waterfall in Samoa and it's often covered in clouds.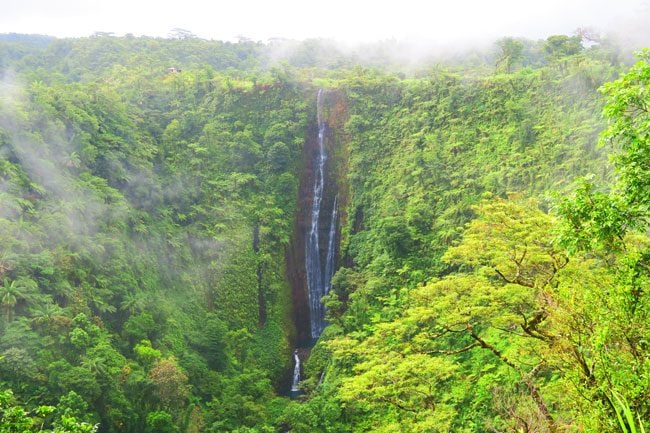 From the falls, you'll begin descending from the highlands to Apia, stopping at the Robert Louis Stevenson Museum (T20 entrance). The Scottish author of Treasure Island is revered by Samoans, having greatly advocated on their behalf for independence and immersing himself in local life. Stevenson came to Samoa hoping its tropical climate would help with his tuberculosis. The beautiful mansion he built is the present-day museum, and you can also hike to the top of Mount Vaea just next to the mansion to visit his grave and to enjoy panoramic views of Apia.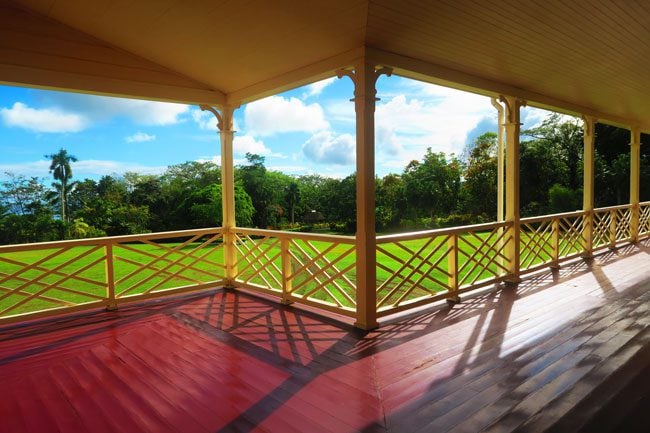 Dinner
Back in Apia, finish off this super action-packed day with some pizza and beer on the deck of Georgie's Pizzeria or surprisingly good Indian food at Tifaimoana Indian Restaurant.
Days 3-4: Lalomanu Beach & Namua Island
The next two days will be spent relaxing on Upolu's southeast coast in either Lalomanu Beach or Namua Island.
Lalomanu Beach
Lalomanu Beach is one of the most photographed and best beaches in Samoa. You can stay on the beach thanks to two excellent beach fale accommodations, the backpacker-friendly Taufua Beach Fales and the more upmarket Litia Sini's Beach Fales. Both are reviewed in detail in this article.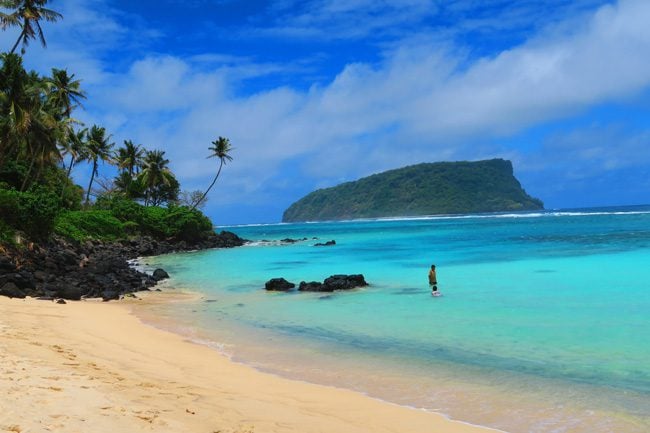 The beach is as pretty as they come and you'll be spending your days relaxing on the soft sand, dipping in the warm waters, and enjoying happy hour cocktails. Nights are spent stargazing and being wowed in a traditional Polynesian dance show put on by local villagers. The show culminates with a spectacular fire dancing that is so close to you that you'll be feeling the heat from the spinning flames.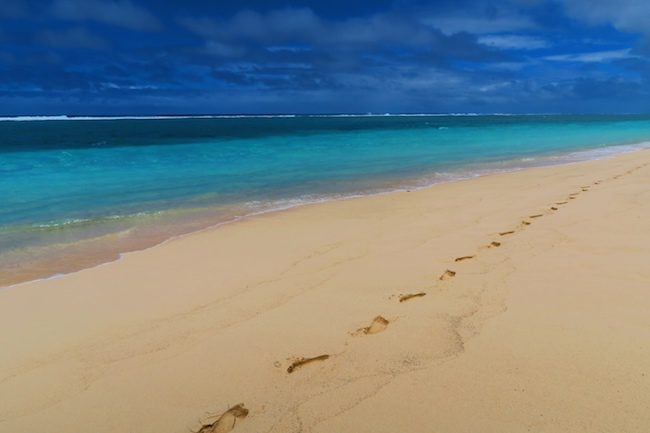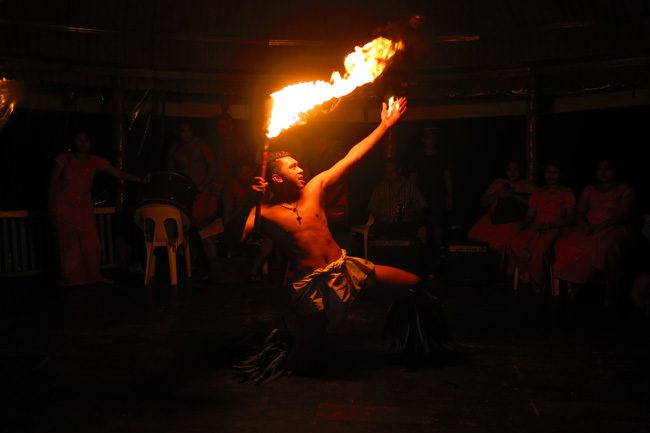 Lalomanu's coastline and reef were badly damaged in the 2009 tsunami. The reef is slowly recovering so the snorkeling is not great at the moment. That said, the beach is close to many of the island's natural highlights which I mentioned on day 2, so you also have the chance to revisit your favorites.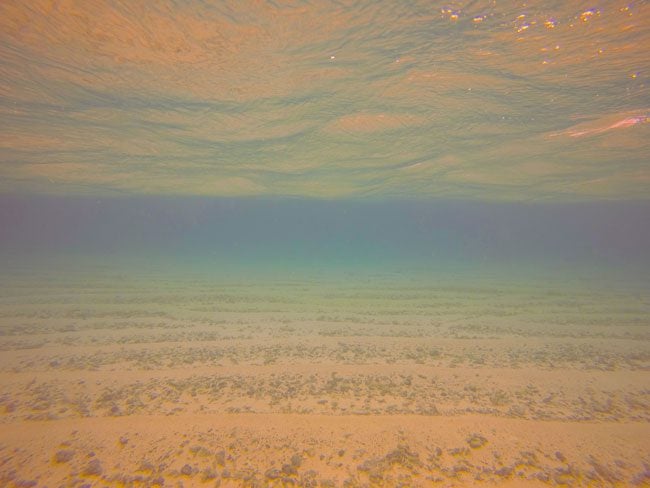 Namua Island
Namua Island on the other hand is really off the beaten track. The island is privately owned by the family that runs Namua Island Beach Fales and they'll pick you up on their tiny boat from a designated spot. The island can be visited as part of a day trip (T40) but I strongly recommend spending the night on this enchanting island. You might be the only ones staying here and I was even left alone for a few hours as hosts went ashore.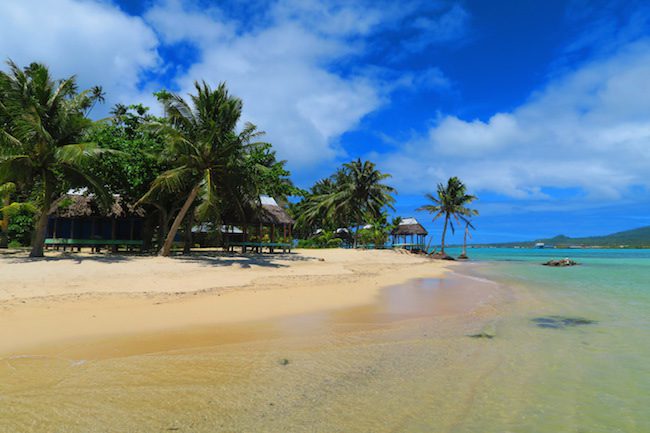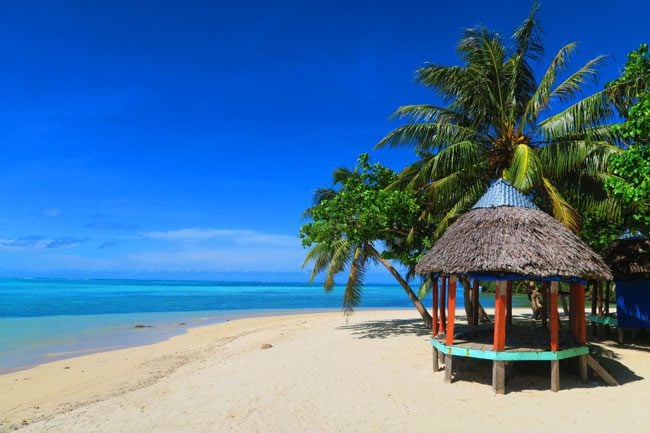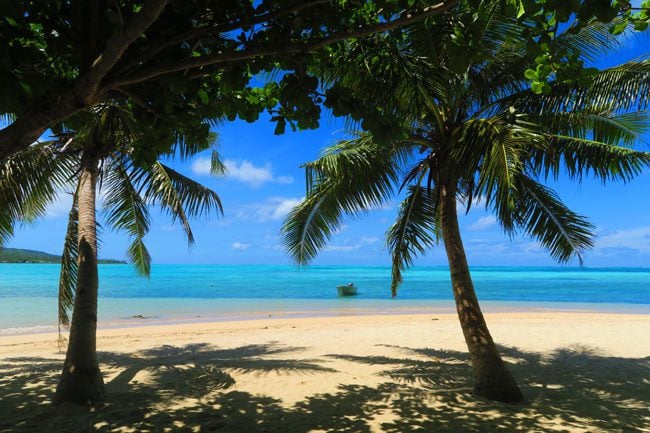 The snorkeling is much better in Namua Island and you can hike to the top of the island for sunrise or even circle the island during low tide. Your beach fale will be right on the beach, with nothing but songbirds and crashing waves to 'worry your mind'. Here's what it looks and sounds like from the inside of your beach fale in Namua Island.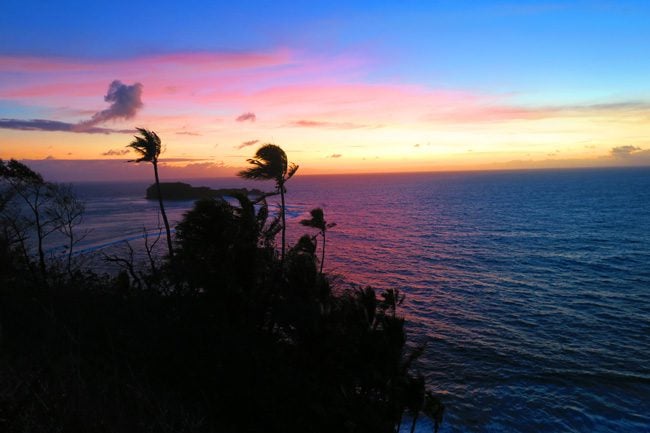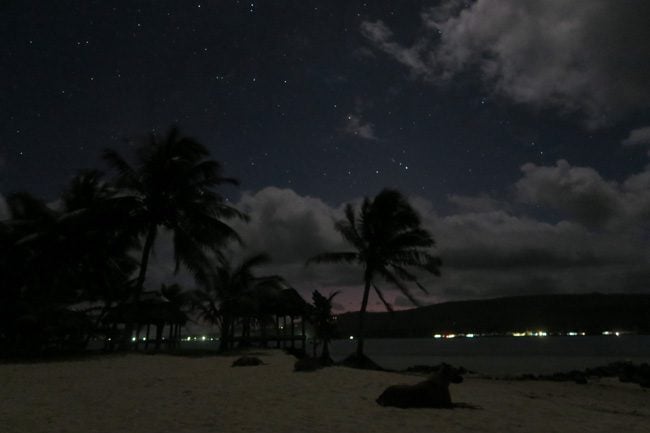 Day 5: Savaii South Coast Or Upolu Beaches
For the last three days of your 7 days in Samoa holiday, you have a choice: (Option A) explore Savaii Island or (Option B) explore the western side of Upolu's south coast. Savaii is Samoa's largest island but home to just a quarter of its population. It is said to be 'the real Samoa', where tradition is strong and where nature has been sculpted by centuries of volcanic activity. The western side of Upolu's south coast, on the other hand, is home to more tropical beaches and a whole lot of relaxing.
Option A: Savaii South Coast
Morning
Catch the morning ferry from Upolu to Savaii and rent a car for at least the next two days from the Jet Over Hotel in Salelologa (starting at T105 per day). There's not much happening in the only town in Savaii, but it's a good opportunity to buy some fruits and vegetables from the local market and grab a few snacks for the road trip.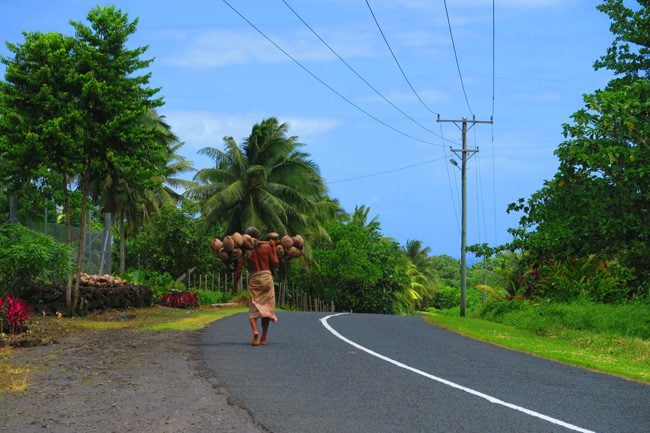 The first stop will be at Afu Aau Falls (T5 entrance), a dreamy waterfall that can be yours during the week. From there, the south coast road will take you through villages where nothing seems to happen and over basaltic cliffs pounded by the ocean. It's a scenic stretch of road.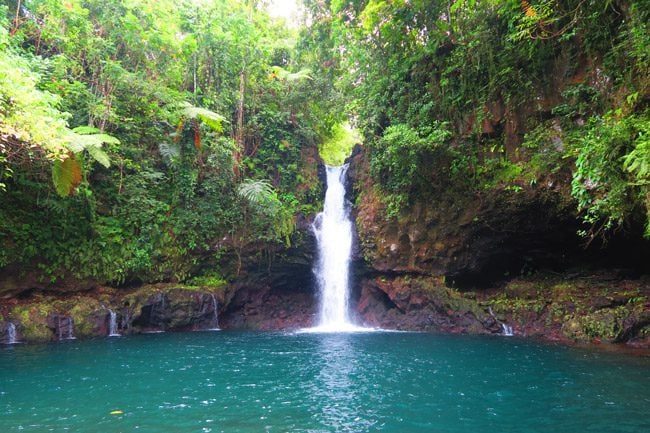 Look for the sign to the Alofaaga Blowholes (T5 entrance) and park the car close to this entertaining natural wonder. The ocean swell smashes into the cliffs, pushing water through underwater lava tubes and up in the air. If that's not enough for you, a local can show you how coconuts manage to fly in Samoa for an extra T20.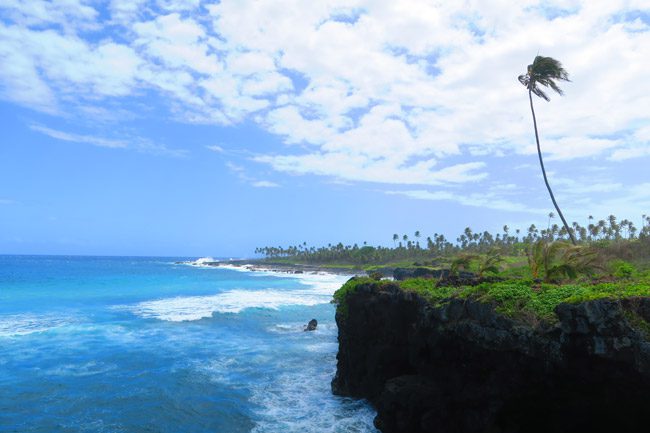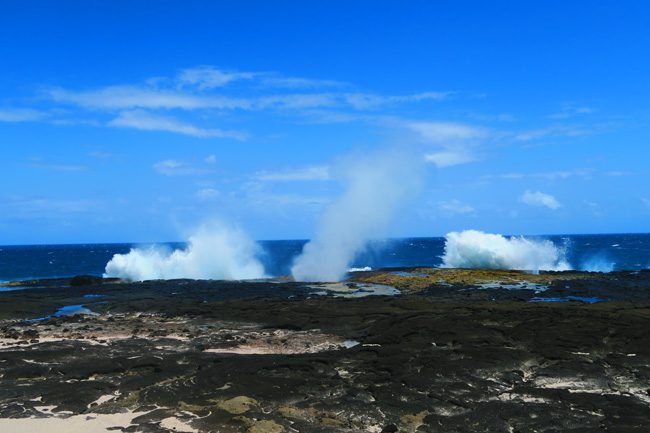 Afternoon
The next stop will be a quick panoramic view at Lovers Leap (T2 entrance). Local legend tells of a mother and her daughter who jumped off the cliff, turning into a shark and a sea turtle upon impact. This might explain why onlookers sometimes see this odd couple splashing in the cove below.
The final stop on today's road trip will be at Cape Mulinuu (T10 entrance). This is the most western point in Samoa, where the spirits of Samoans were believed to be carried to the afterlife in pre-Christian times. The cape is as remote as you can get and it feels that way.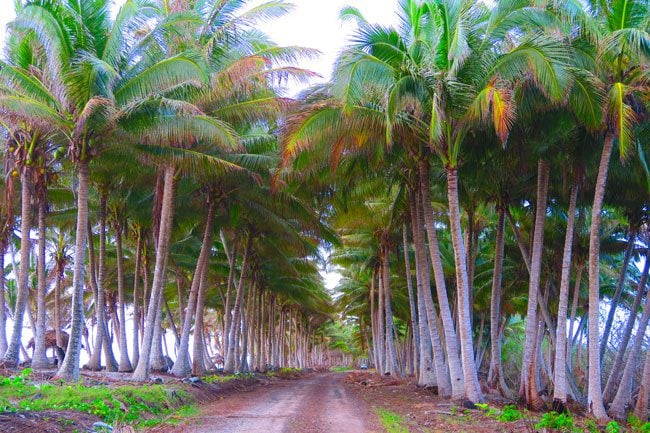 Local guides will be happy to take you on a short hike to the nearby Blood Well, Vaatausili Cave, and star mound. If you feel like waiting for the sunset and don't mind driving back in the dark – this place is as good as it gets.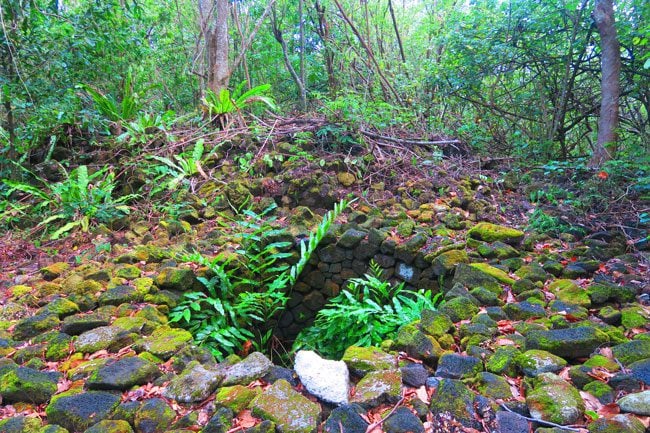 Evening
Drive back to Salelologa and check into the Savaiian Hotel for the night. This hotel and others are fully reviewed in this post about recommended accommodations in Savaii.
Option B: Giant Clams Sanctuary & Beach
Morning
Make your way to Savaia Village in Lefaga Bay and check into Le Valasi's Beach Fales. Helen, Taula the Orator, and their family will take excellent care of you. If you stay with them on a Sunday, you might even get the real Samoan experience (scroll to the final paragraphs).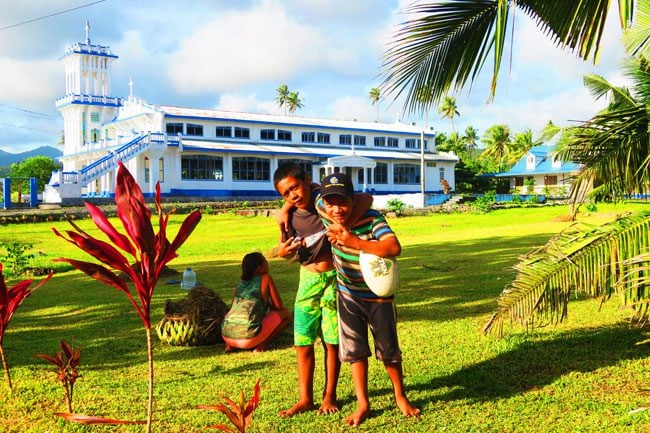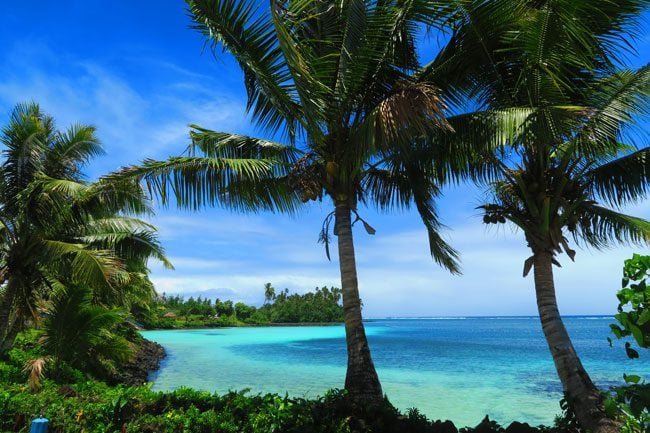 Savaia is home to the best sunsets on the island and the Giant Clam Sanctuary (5T entrance), where you can snorkel in the aqua clear waters and marvel at these massive colorful clams.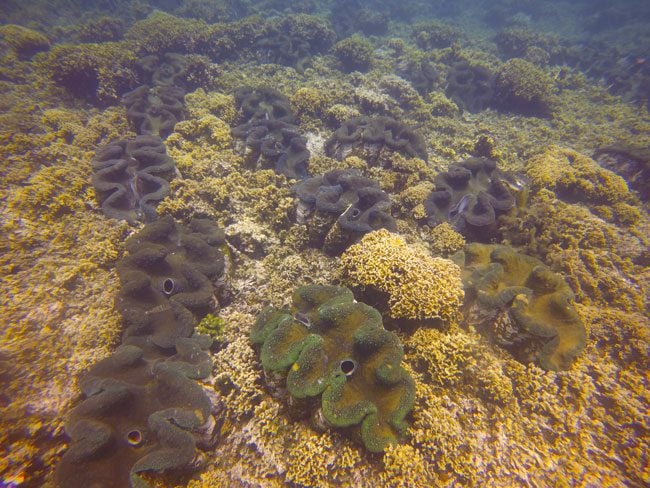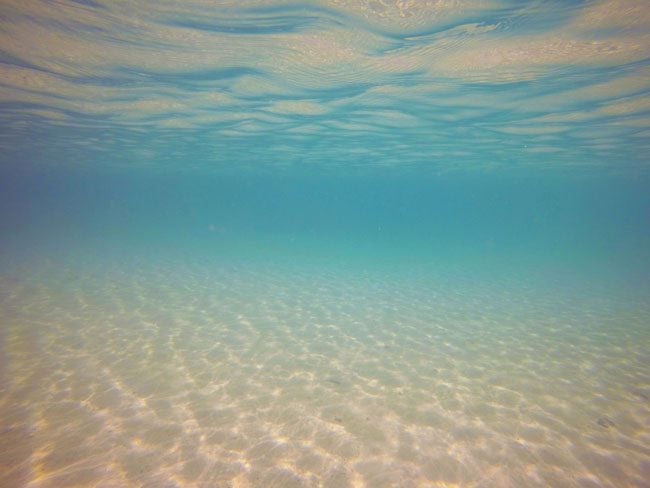 Afternoon
A short bicycle ride away is the Return To Paradise Resort, the filming location for the hit 1953 movie of the same name. If you're not staying here as a guest, your T25 day pass is redeemable at the beach bar, so you can not only catch up on some reading but do so with a cocktail in your hand. The resort is also a great place to grab lunch.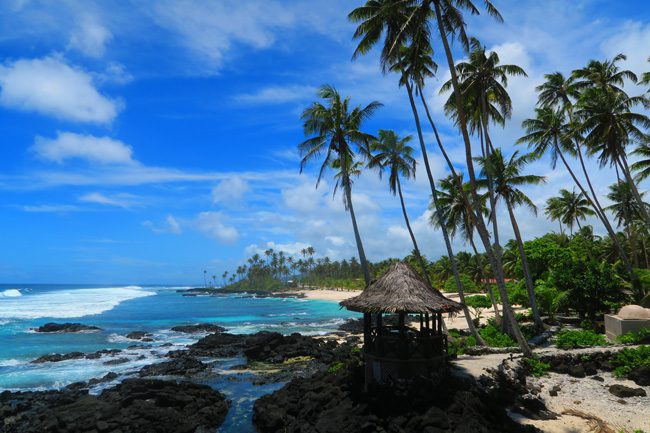 Day 6: Savaii Road Trip Or Tropical Beach Hopping
Option A: Savaii East & North Coasts
Morning
This will be a very busy and rewarding day so get an early start. As you leave Salelologa behind, long patches of white sand will accompany you on the east coast road.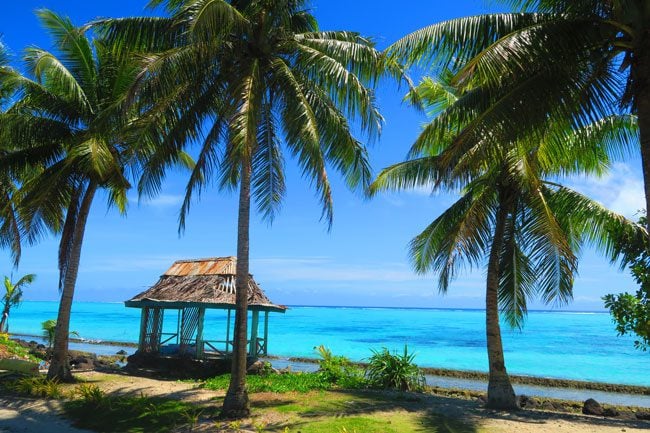 A half-hour later, you'll begin driving on the moonlike surface of the Saleaula Lava Field. Between 1905-1911, Mount Matavanu's volcanic eruptions engulfed this part of the island. Park at the visitor center (T5 entrance) and explore all that's left of the old village, sometimes covered in up to 9 meters of lava. The remains of the LMS Church offer a chilling glimpse of what took place here, as entire villages and fertile agricultural land were scorched.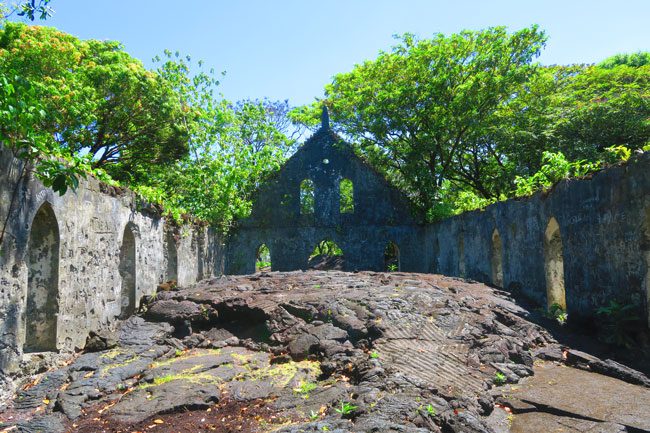 Back on the road, you can quickly stop at the turtle sanctuary and swim with sea turtles inside an enclosed pool or continue driving past Manase's pristine beaches (which we'll come back to).
Afternoon
For a bit of adventure, head up to the Mount Matavanu Crater just after the village of Paia. This challenging road is doable even with a high 2WD, eventually leading you to the hut manned by Da Craterman – the unofficial caretaker of the crater (T20 entrance).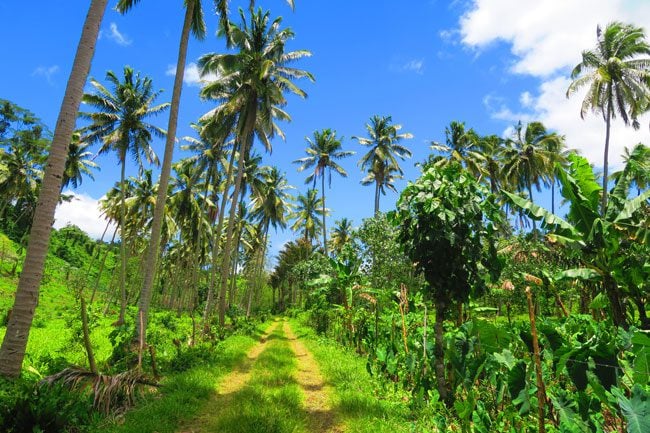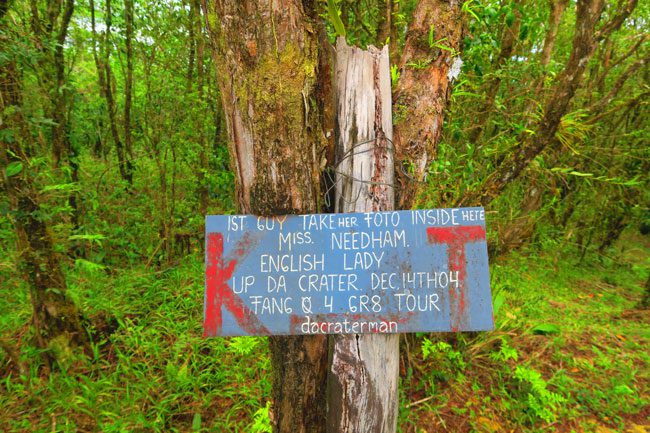 The views from up here are sensational, devoid of any man-made noises. Park the car and hike to the crater's rim, now overgrown with thick vegetation. It's yet another peaceful spot with nothing but birds singing all around you, even though it is from here that all the destructive lava flowed down to the coast.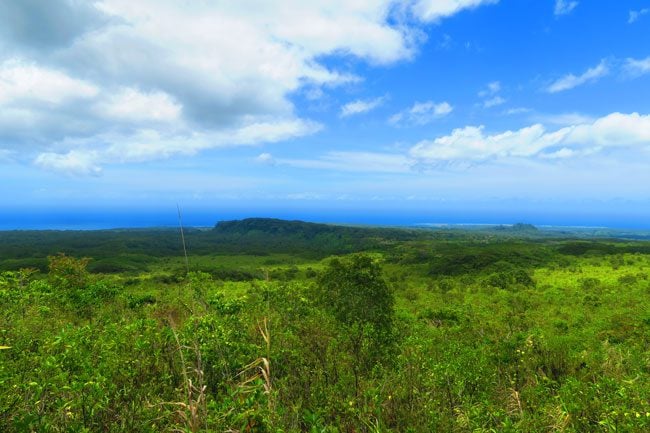 Afternoon
Back on the main road, you'll pass the Mataolealelo Spring before quickly stopping at the Peapea Cave to watch the Polynesian Swiftlet nesting in the pitch dark (T5 entrance). This part of Savaii is riddled with underground lava tubes, and this cave is one of the few that doesn't require hours of exploration (like the Dwarfs Cave).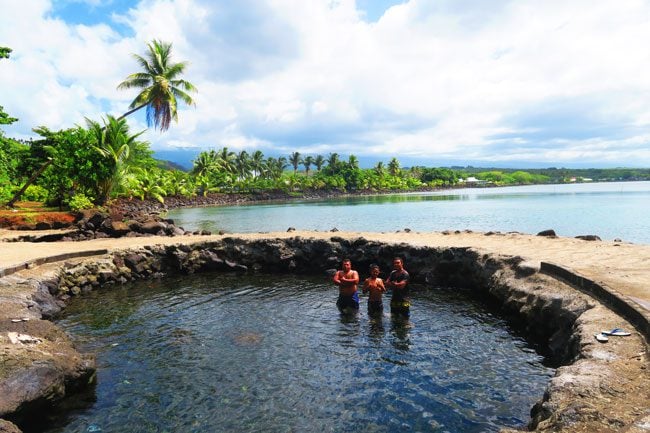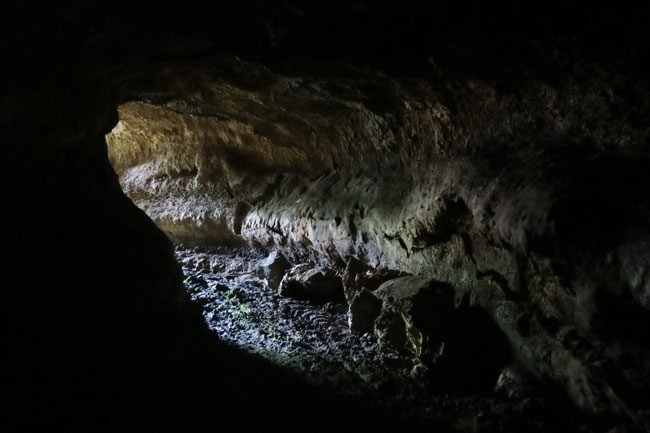 From here, there's nothing but empty villages and rolling hills until you reach the end of the line at the Falealupo Peninsula. The T20 ticket you pay at the Canopy Walkway is good for all the Falealupo Village sites. Start with the canopy tour, then Moso's Footprint, the remains of the cyclone beaten catholic church, and finally the House of Rock.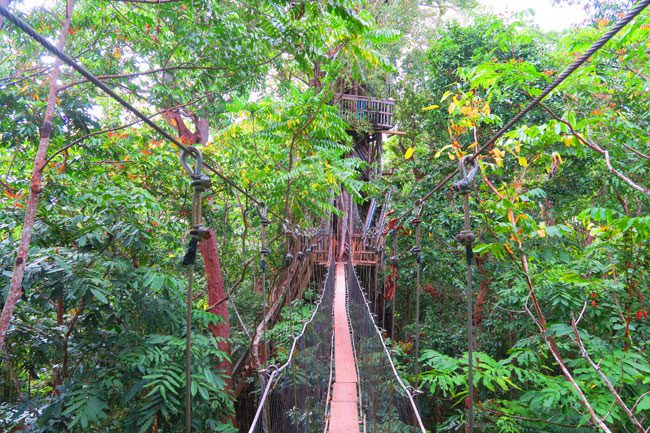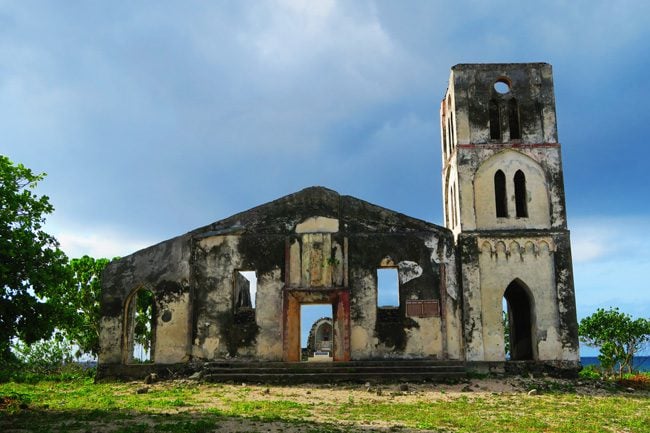 Like Cape Mulinuu, this part of Savaii is a little strange, in an interesting way. Not only does this area have important spiritual significance, but its villagers are very simple people, often not even speaking English. For some, Apia is as far away as Manhattan.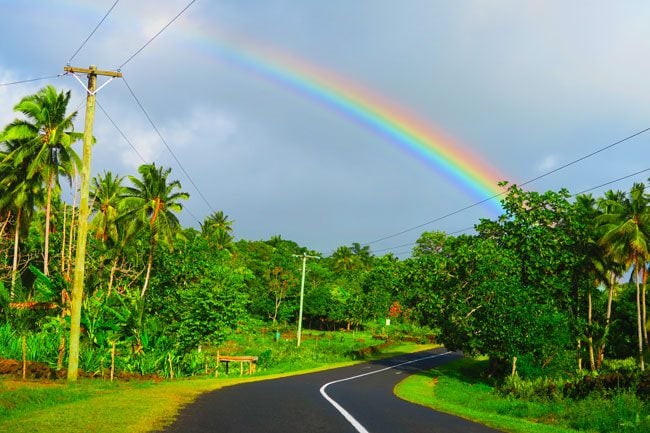 Evening
Instead of driving to Salelologa, spend the final two nights in Manase and enjoy some beach time. The Savaii Lagoon Resort and Le Lagoto Resort & Spa are excellent choices for those seeking comfort, and the beach fales of Manase are perfect for those seeking simplicity right on the beach. All options are fully reviewed in this post.
Option B: Tropical Beach Hopping
Today, you'll either use a hired car or the free bicycles from Le Valasi's Beach Fales to visit a few tropical beaches. If you're cycling, take plenty of water, a hat, and be prepared for off-road cycling as the beaches are always a few kilometers from the main road (T2-10 entrance fees are collected at the turnoff).
Morning
Start with Salamumu Beach, watching young fishermen trying their luck before reaching the end of the line at the Sa'Moana Resort. Daytrippers can also use this oasis for a fresh drink under the gazebo shade.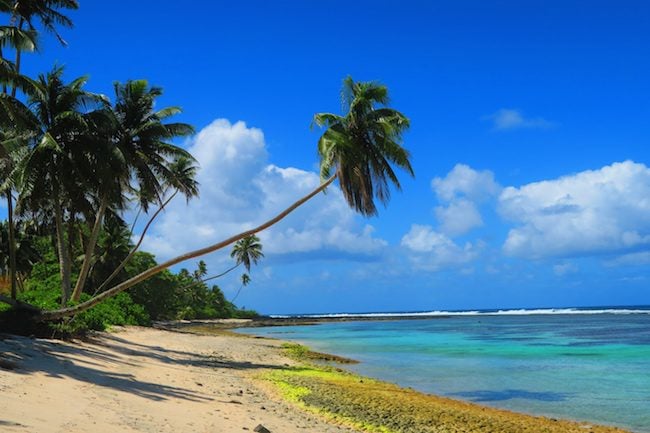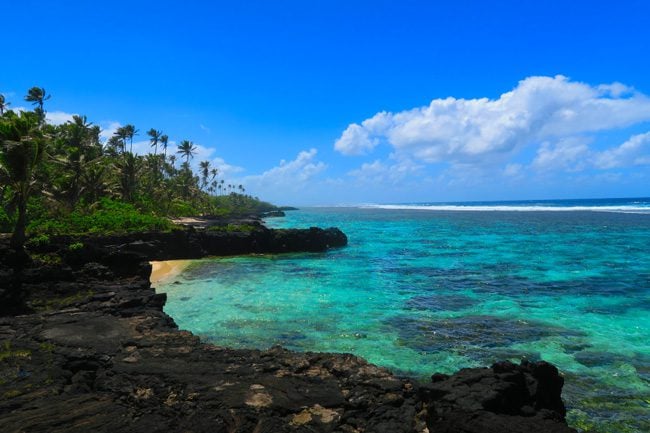 Afternoon
The next beach is Matareva Beach, which is a series of beaches culminating in a crescent-shaped stretch of blindingly white sand. Does it get any better than this?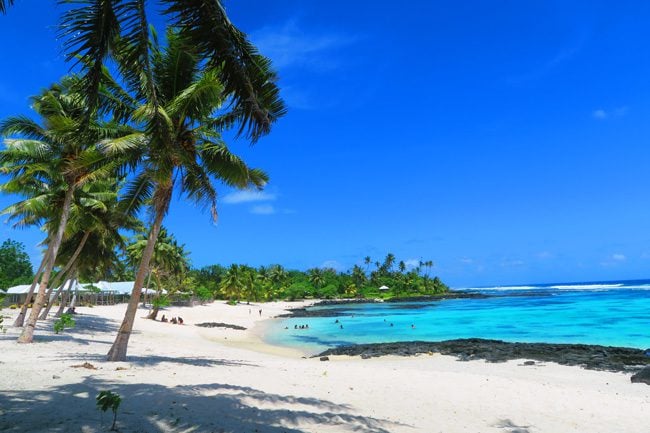 For lunch or if you didn't come here yesterday, stop at the Return To Paradise Resort for the final beach on this tropical beach hopping day.
Day 7: Relaxing In Savaii Or Relaxing in Upolu
On the last day of your week in Samoa, the focus will be on relaxing.
Option A: Manase Beach Or Scuba Dive in Savaii
Manase Beach is the best beach in Savaii, often frequented by sea turtles during the morning and early evening. There's hardly anyone around so just find your spot for the day and recharge your batteries.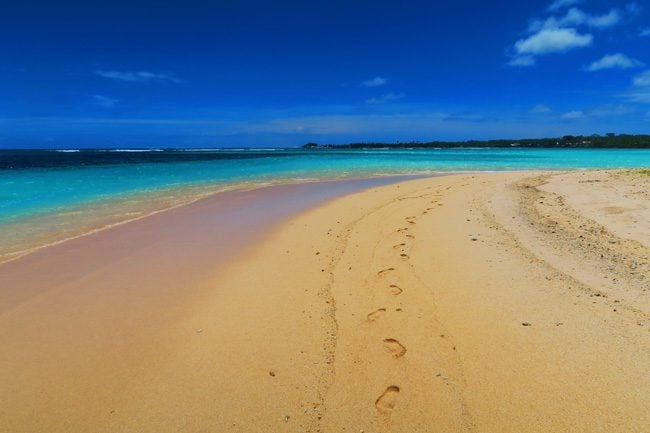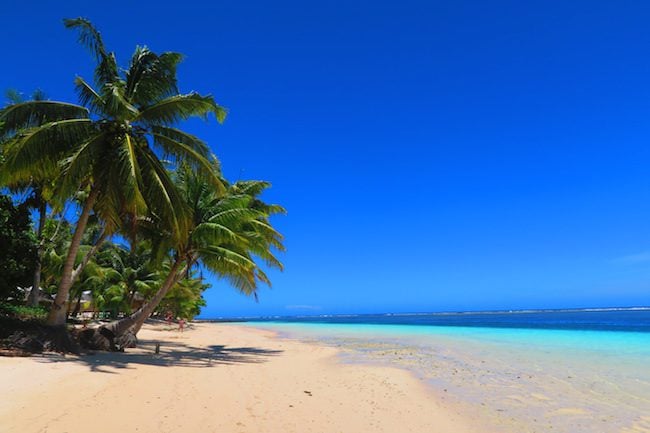 For those who wish to do a bit of scuba diving in Samoa, book a spot with Dive Savaii and explore the nearby reef. You'll cruise along underwater volcanic landscapes, encounter sea turtles from up close, see the wreck of a missionary boat and maybe even bump into a lionfish or stingray!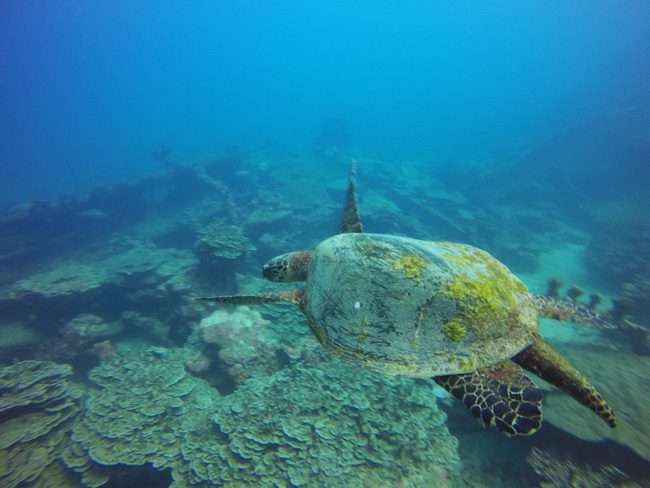 Option B: Upolu Free Day
Use this day to relax, do some shopping in Apia, or explore places that you didn't manage to get to such as the Coastal Walk or Aganoa Black Sand Beach (accessible with a 4WD).
Ready To Visit?
This 7 days in Samoa sample itinerary is action-packed yet includes plenty of relaxation time. If you're visiting Samoa, start planning your holiday with the Samoa travel guide collection, filled with essential planning tips and in-depth information about Samoa.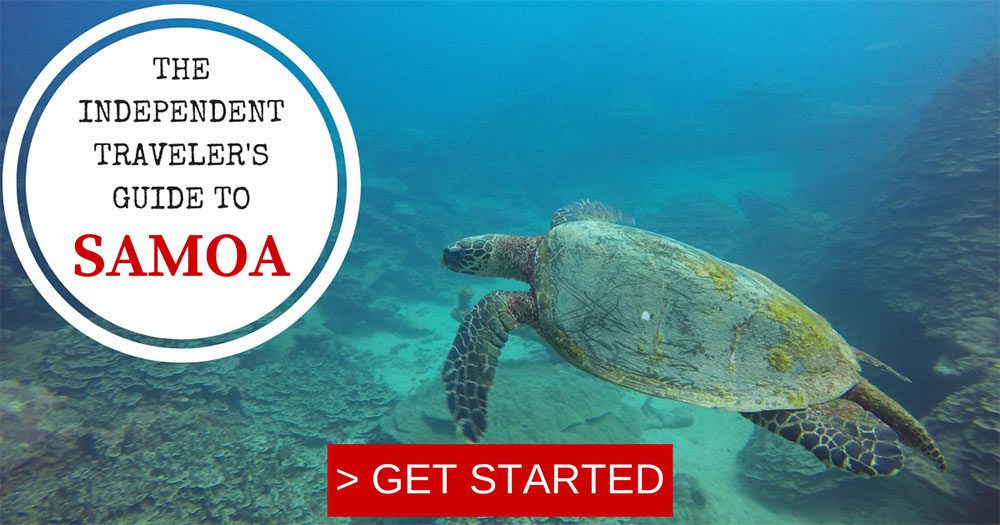 ---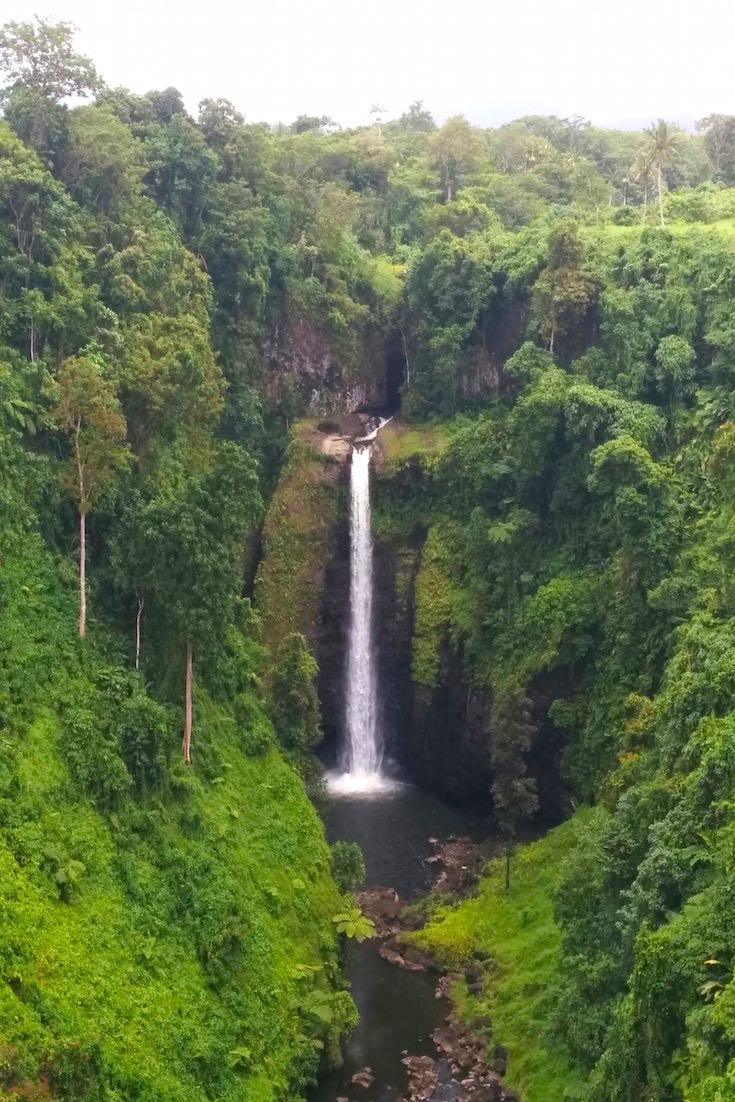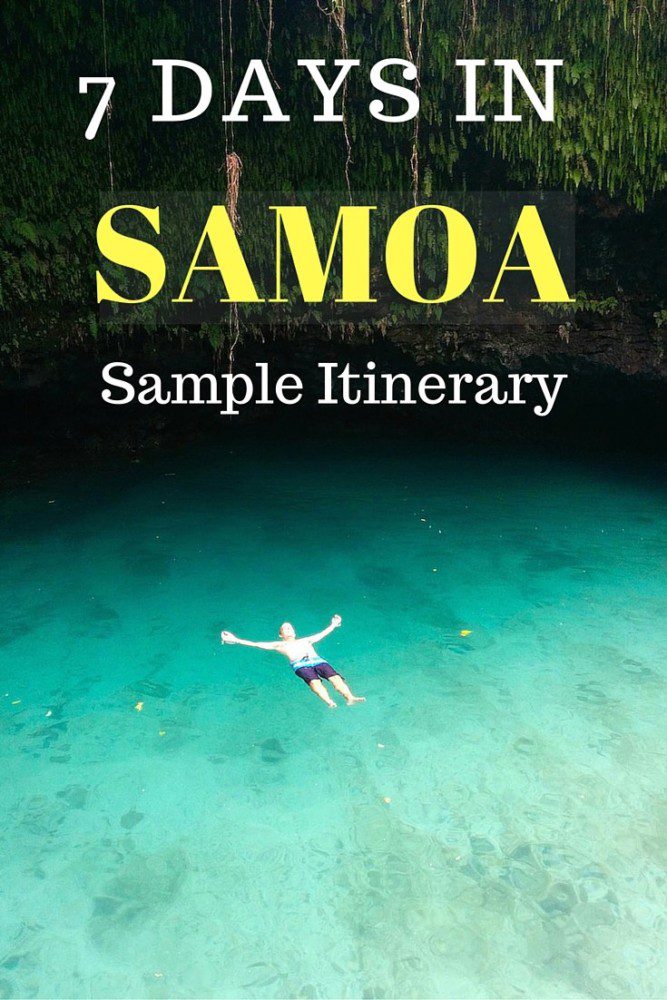 Pin These Photos To Your Favorite Boards