Surrounded by granite cliffs aiming for the sky, giant sequoia groves, and remarkable tranquility, Yosemite's natural beauty is hard to sum up in words. Home to one of the most stunning valleys on Earth and dozens of other temptations, including over 800 miles of hiking trails, a visit to Yosemite is simply a must. This Yosemite travel guide will help you get started with planning your trip to the national park.
I first visited Yosemite on a family trip back in the mid-90s and recently returned to thoroughly explore the national park. I spent five days driving and hiking in Yosemite as part of a long road trip in the American Southwest. This Yosemite travel guide is based on extensive research and experience.
Why Visit Yosemite?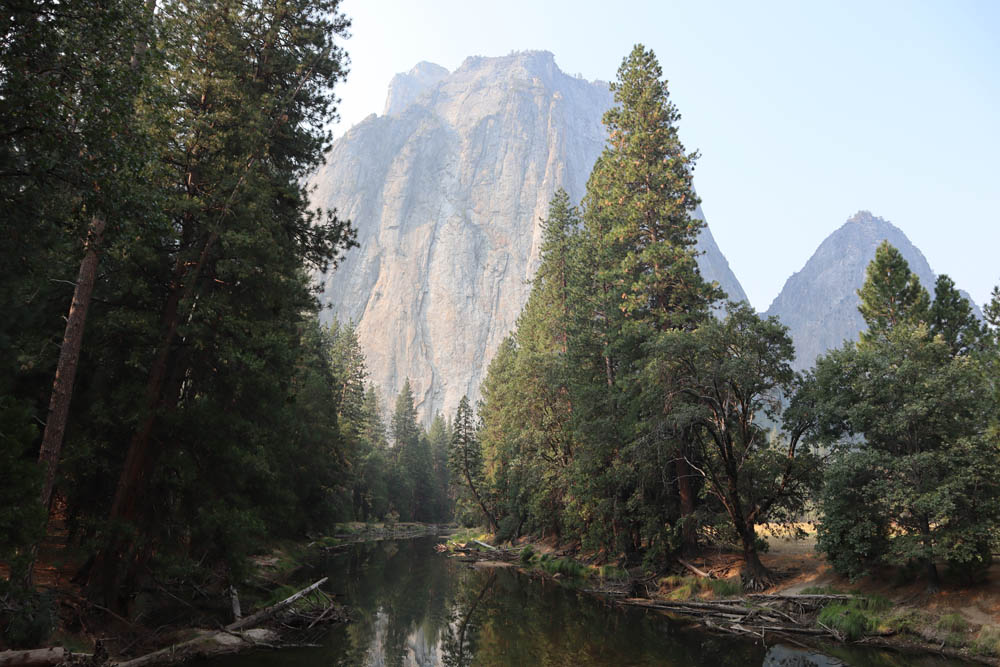 Yosemite Valley
One of the world's most dramatic natural landscapes, Yosemite Valley is striking from every angle and at every hour of the day. The valley's grassy meadow appears detached from the outside world by tall granite cliffs, some of which are tearing with waterfalls.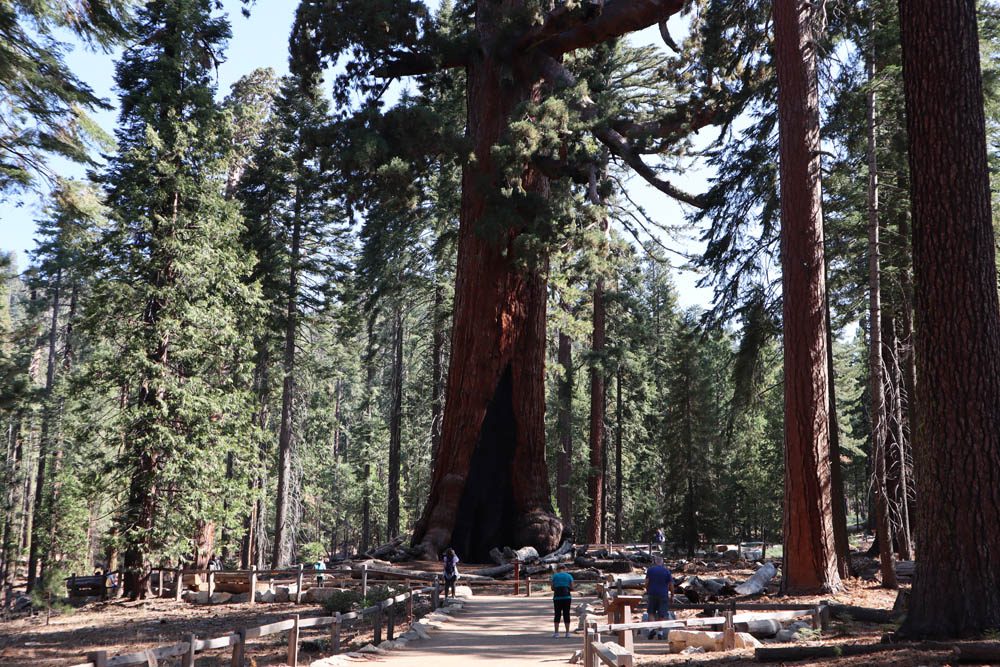 Giant Sequoias
At the edges of the national park, groves of giant sequoia trees have been aiming for the sky for thousands of years. Walking amongst these ancient giants helps put life in perspective.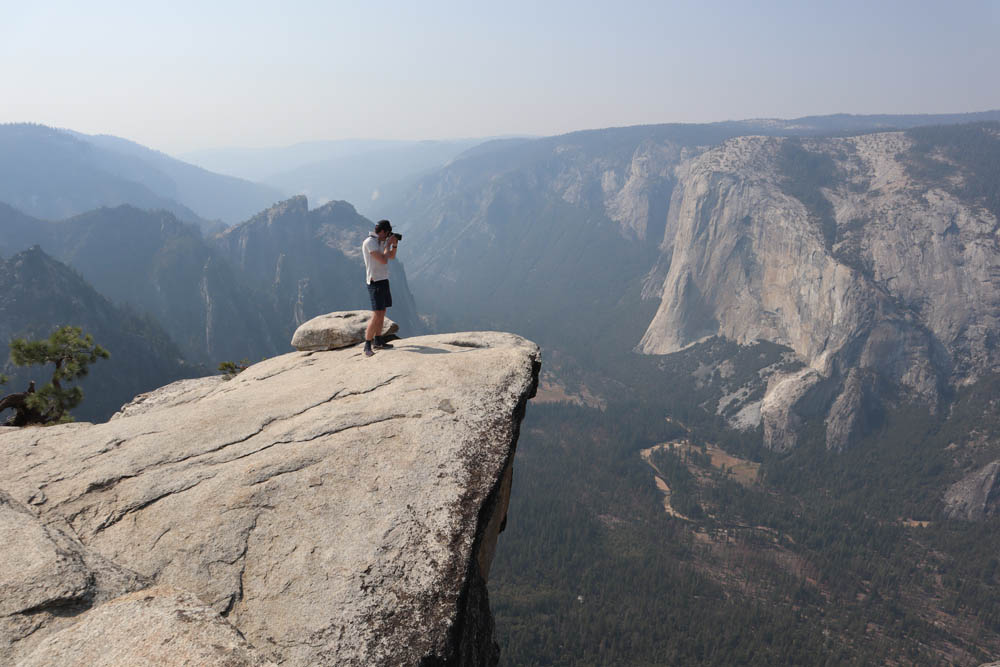 Superb Hiking
Whether you're visiting Yosemite for the day or staying overnight, the park's vast network of walking and hiking trails beckons visitors to put on their outdoor shoes and explore Yosemite on foot.
What's Included in this Yosemite Travel Guide?
Several sections make up this Yosemite travel guide:
Yosemite background and travel guide companion map
Additional Yosemite Resources
Check out the Yosemite travel guide collection for additional information, including one-day, two-day, and three-day Yosemite itineraries, the best hikes, and top things to do.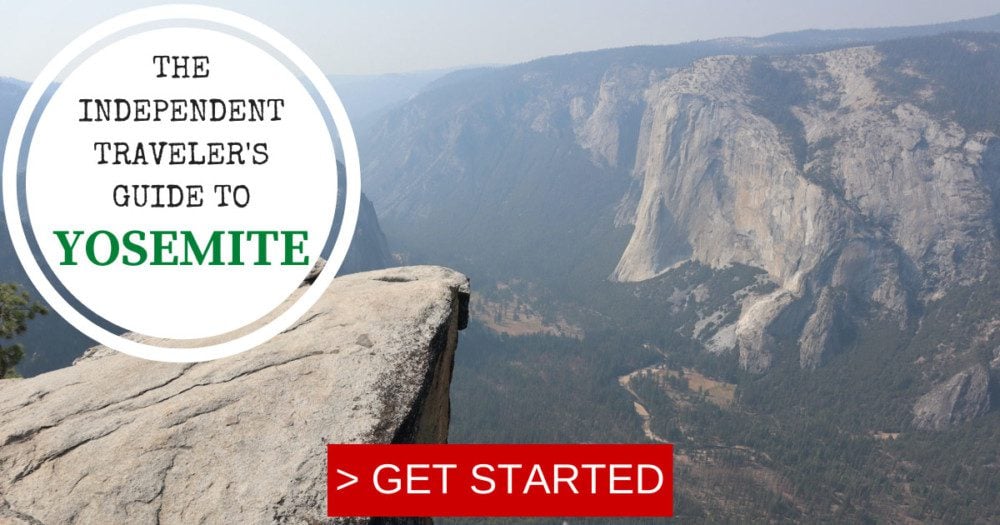 Yosemite Travel Guide Map
All places mentioned in this Yosemite travel guide can be found on this companion map. Simply click on the image to open it in Google Maps.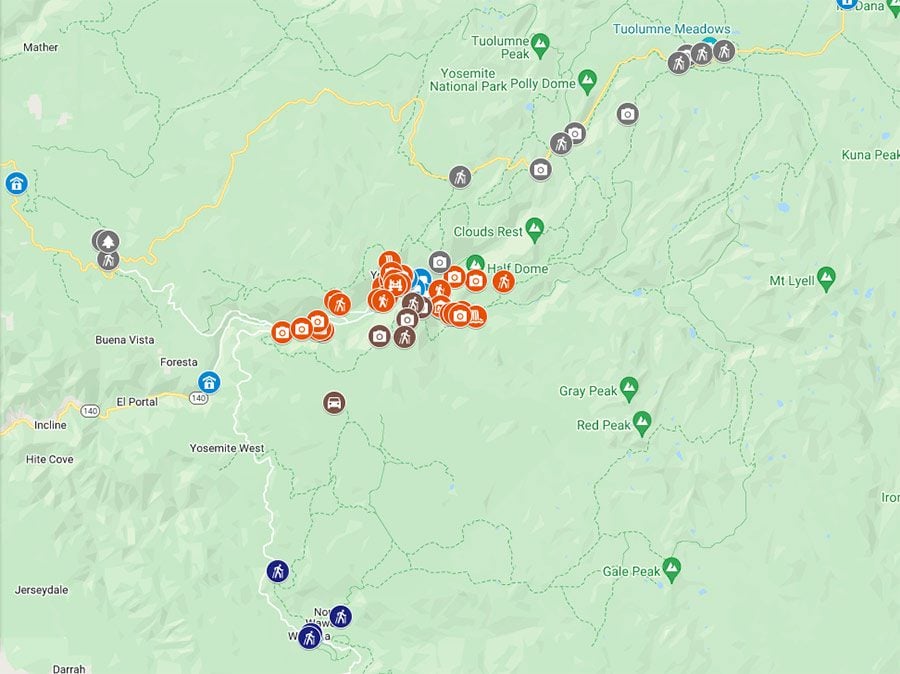 Yosemite Background
Yosemite National Park covers an extensive area in the high Sierra Nevada measuring over 1,000 square miles (over 3,000 km2 ). Together with the low-lying Yosemite Valley, the park's high elevation meadows and peaks combine to create a highly diverse natural environment where over 400 species of living organisms are found, including giant sequoias over 2,000 years old. Apart from the rich plant and animal life, Yosemite is well known for its skyscraper-like granite cliffs, sculpted by the elements into craggy peaks and smooth domes.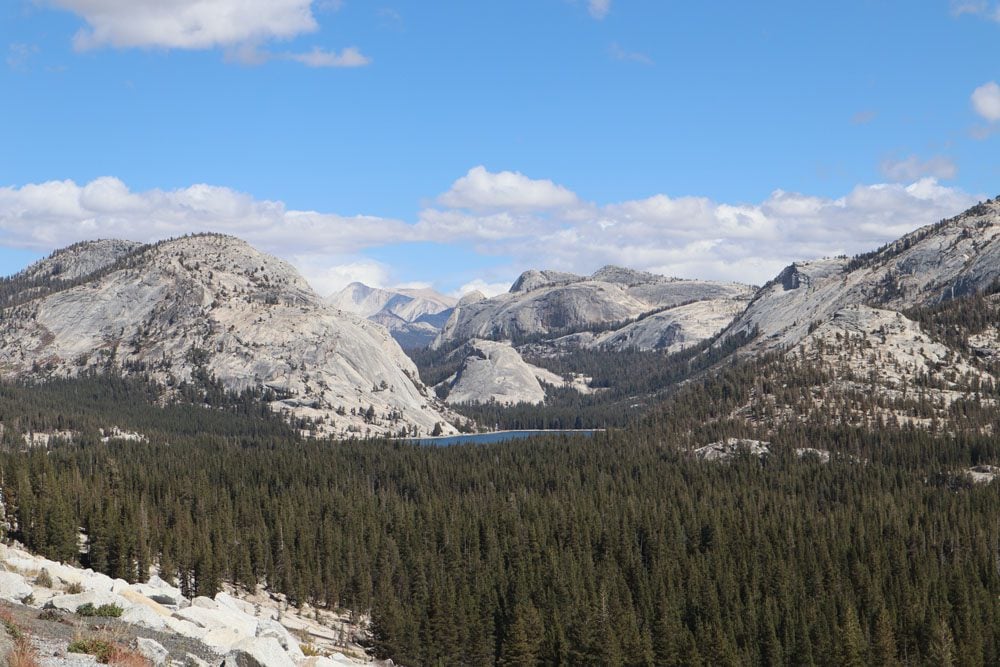 The Yosemite we see today is owed to geological activity that began about 10 million years ago when the Sierra Nevada range was uplifted. This activity increased the steepness of existing rivers, whose now stronger flow created deep canyons. Snow and ice began to accumulate at high elevations about one million years ago. During its melting process, ice slowly moved to lower elevations while deepening the canyons. The force of the melting ice pushing against the rock chipped the granite wherever it could and polished it in the process, creating the majestic U-shaped Yosemite Valley.
Yosemite Valley was first settled by Native Americans over 6,000 years ago. They referred to the valley as "Ahwahnee", loosely meaning "place of gaping mouth". The flowing Merced River, the valley's moist meadow, and black oak trees provided food for bears and deer that we still see today. In 1848, gold rush seekers and settlers began to arrive in the San Joaquin Valley, followed by raids by the valley's native residents on their camps. In response, the army was sent to drive the natives out in 1851, becoming the first white men to see Yosemite Valley.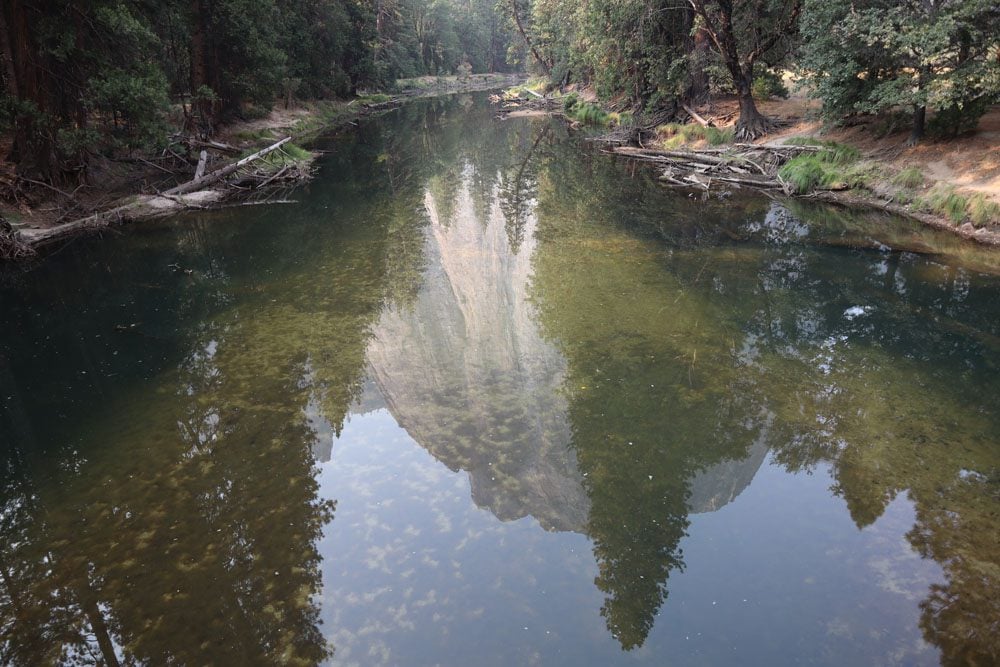 Word of the beautiful valley soon began to spread, attracting the first tourists to Yosemite Valley as early as 1855. Soon after, conservationists began to advocate for the protection of the area, the most famous of which was John Muir. in 1864, President Lincoln designated Yosemite Valley and Mariposa Grove as a forest reserve, handing over their management to the state. Following additional lobbying for the protection of the area above the valley, Congress set aside additional land for protection in 1890. In 1906, President Roosevelt took the next step and Yosemite finally gained national park status. In 1984 Yosemite was recognized as a World Heritage Site by UNESCO.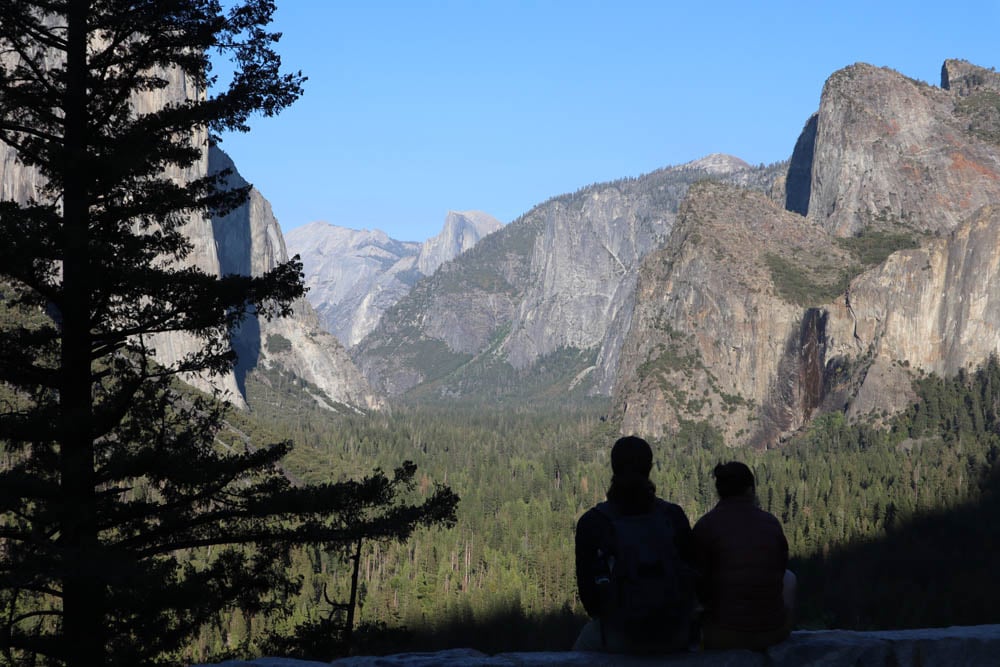 Today, Yosemite is one of America's most popular national parks, with over five million annual visitors in record years and even over two million visitors in 2020 when the COVID epidemic was restricting movement. This growing popularity forces the National Park Service to constantly optimize operations to both preserve the natural environment and enable visitors to enjoy their stay.