Day 1: Buckingham Palace, Westminster & Covent Garden
Day one of our 3 days in London will be action-packed. We'll start with a morning visit to Buckingham Palace to witness the changing of the guard before continuing on a walking tour through Westminster's famous landmarks. We'll wrap things up in the de facto "downtown" of London – the trendy district of Covent Garden.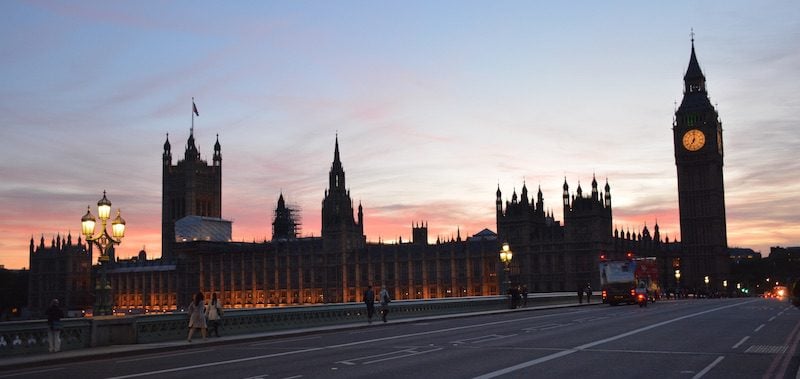 Approach to Buckingham Palace
Our aim is to be well-positioned in the forecourt of Buckingham Palace for the 11:00 am changing of the guard ceremony (takes place 4-5 times per week). To make a royal approach to the palace, we'll begin the day with a walk along The Mall – the famous avenue connecting Trafalgar Square with Buckingham Palace.
The site of royal processions, post-war celebrations, and occasional appearances by the Royal Family – The Mall is all about glamour and modern British history. Heck, its surface is even colored red to give the effect of a giant red carpet leading up to Buckingham Palace! On your right, make a quick pause in front of St James's Palace – a busy working palace and the London residences of The Prince of Wales (a.k.a Prince Charles), Princess Anne, and Princess Alexandra. On your left, go for a quick stroll through St James's Park and say hello to the pelicans and ducks. This is a great way to approach Buckingham Palace, capped by a quick stop at the Victoria Memorial just before claiming your spot ahead of the upcoming spectacle.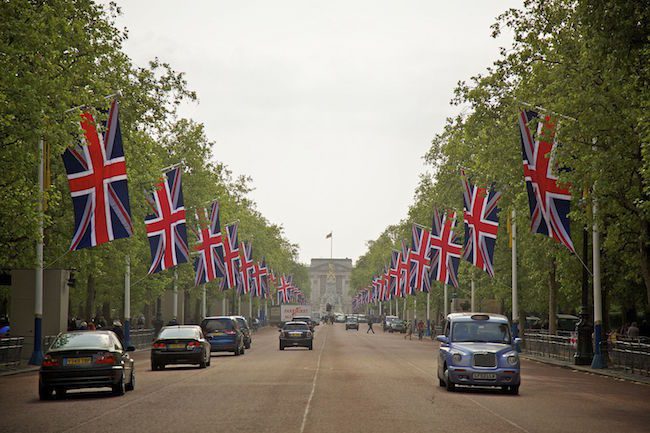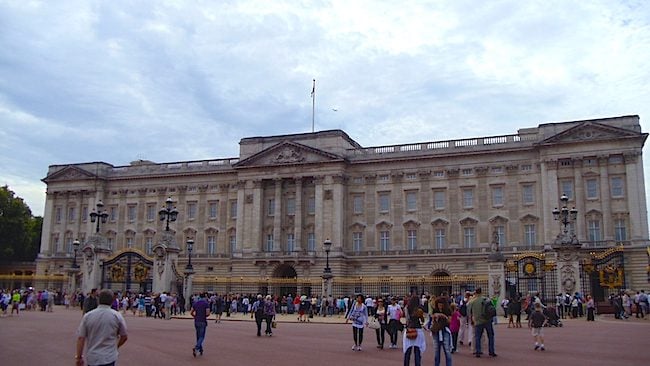 Changing of the Guard in Buckingham Palace
Like a Swiss clock, the incredibly English ceremony of the changing of the guard at Buckingham Palace is something every visitor to London must experience. On the forecourt of Buckingham Palace at 11:00 am sharp, the Old Guard hands over the responsibility for protecting Buckingham Palace (these days mainly from selfie attacks) and St. James's Palace to the New Guard. We're talking about those famous red-coated British guards marching with their funny hats and it all happens with musical support from the Regimental Band.
A few tips: the most important detail of this experience is the timing. Check the official website for the scheduled times and confirm the evening before. Keep in mind that the schedule can change at a short notice for any number of reasons (road closures, security, etc.). Also, try to make it there by 10:15 am at the latest to ensure you have a decent spot. This a touristy event and there will be a huge crowd waiting for the performance. Keep this in mind if traveling with small children. Here are a few alternative options to consider.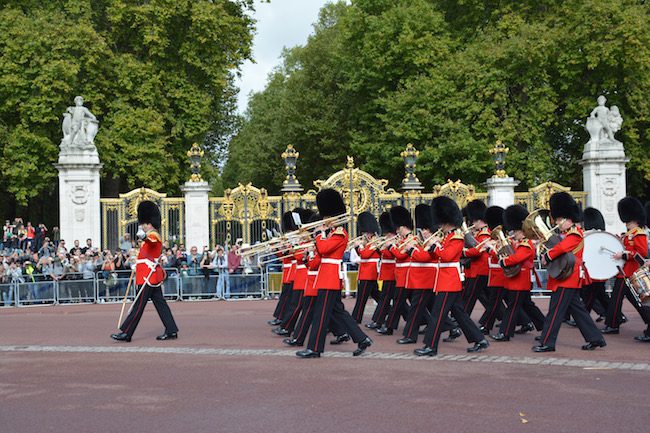 As for Buckingham Palace. The 18-century home and official office of the British monarch is generally off-limits to visitors. However, for 10 weeks each summer and on selected dates during winter and spring, a small handful of visitors can visit the State Rooms.
Westminster
Though you're technically already in the district known as Westminster, we'll now explore its famous landmarks as we begin a walking tour from Buckingham Palace to Covent Garden. After you've had your dose of British Royalty, head to Westminster Abbey either via St James's Park or Birdcage Walk. On the way, you can visit the Churchill War Rooms if you fancy exploring the underground nerve center where Winston Churchill and his inner circle directed WWII.
The site of coronations and royal weddings, Westminster Abbey is what Notre Dame is to Paris. Unfortunately for visitors, entrance is not free to the abbey so you can either take in its mostly Gothic facade from the outside or bid farewell to a few pounds and admire its grandeur from the inside.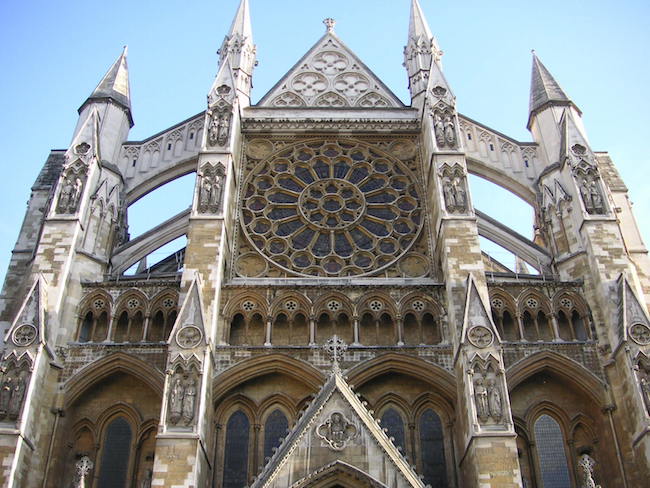 Right across the street from the abbey is the Palace of Westminster – home of the British Parliament. I recommend taking a slight detour to the Victoria Tower Gardens, where you can catch awesome views of the palace and soak up a few lukewarm British rays of sun. As you head north on Parliament Street towards Covent Garden, Big Ben will be on your right along with Westminster Bridge. The bridge offers a great panoramic vantage point of the area though keep in mind that Big Ben is out of commission for the next several years as essential repairs take place.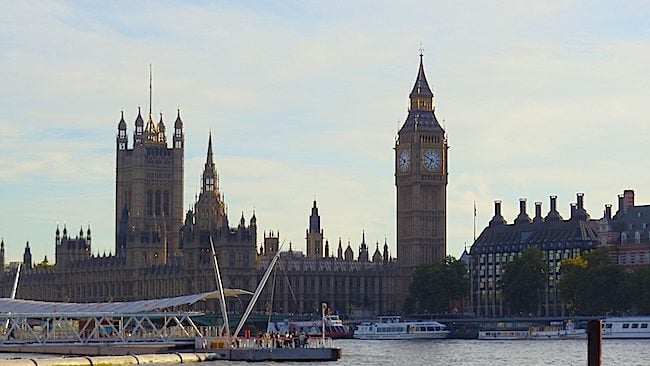 North of Big Ben, Parliament Street turns to a road simply known as Whitehall. This area of Westminster is the historic hub of the British government, lined with many departments, ministries, and a tiny street called Downing. Ever heard that name before? Number 10 Downing Street is where the British Prime Minister resides but the chance of you getting an invite for some afternoon tea is slimmer than your chance of marrying into the Royal Family.
Before wrapping up the first part of our Westminster walking tour, you have another chance to soak up some additional British history with a visit to the Household Cavalry Museum. Military and history enthusiasts will enjoy the visit, as well as horse lovers!
Trafalgar Square
Probably the most famous London gathering spot, Trafalgar Square was erected to celebrate the great British naval victory over the French and Spanish in the early 19th century battle of the same name. This is a great spot to rest, stretch out and do a bit of people watching before continuing the day. Trafalgar Square is also the home of the National Gallery – one of the most visited art museums in the world! Housing over 2,000 paintings dating from the mid-13th century to 1900, it is free to enter but keep in mind that it will take a few hours to get a "quick taste" of the gallery. Here's a list of the 30 "must-see" paintings to help you out.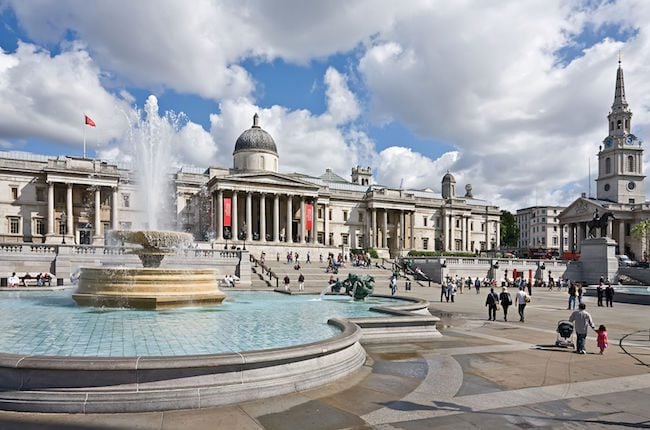 Leicester Square
From one square to another, Leicester Square is just a five-minute walk from Trafalgar Square. It is the site of London's famous movie theatres and the scene of star-studded premiers, though if you're not an absolute fan of some actor or famous person don't bother because the crowds are c-r-a-z-y. And besides, I can say from a personal experience it's disappointing to see Robert De Niro looking the same as in the movies, only smaller and older. However, Anne Hathaway is as equally beautiful in real life as she is on the big screen.
If you're traveling with young children, head to M&M's World and you'll make their day! Did you know that M&M's is the most popular chocolate brand in the world? More interesting facts and lots of candy-coated sugar are waiting for you inside this wonderland.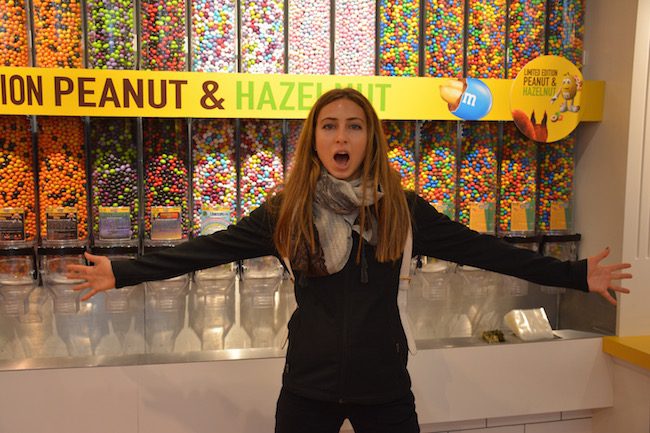 London Musicals
If you're not traveling with young children and you haven't already bought your tickets to a musical, this is the place and time! Head to the TKTS booth in Leicester Square for your chance to snatch a few last-minute theatre tickets. West London's musical scene is world-famous, enjoyed by young and old alike. This whole district is packed with neon-lit theatres and some musicals have been running for thirty years! Currently, the most popular London musicals for families are Thriller, Phantom of the Opera, The Book of Mormon, Matilda, Les Miserable, Mamma Mia, The Lion King, and Aladdin.
Detour for Some Afternoon Tea
Craving for some tea? head to nearby Whittard of Chelsea. Named after its founder, Whittard was founded by an Englishman who sold quality tea, cocoa, and coffee back in 1886. What started as a small store in Chelsea became a huge success throughout England. Visiting a Whittard store or its café is an extremely aromatic and sensual experience. You can taste tea varieties in so many different and strong flavors that will push your senses to their limits.
Covent Garden
We'll end the sightseeing portion of this busy first day in trendy Covent Garden. Its cobblestone lanes are sprinkled with boutique shops and hipster eateries, while its streets are lined with theatres and fine restaurants. Covent Garden's main attractions are the London Transport Museum and Royal Opera House, together with its restored fruit and vegetable market – now converted to a trendy shopping center. The fun activity here is to simply walk around and soak up the vibe. Don't forget to check out the musical street performers and actors.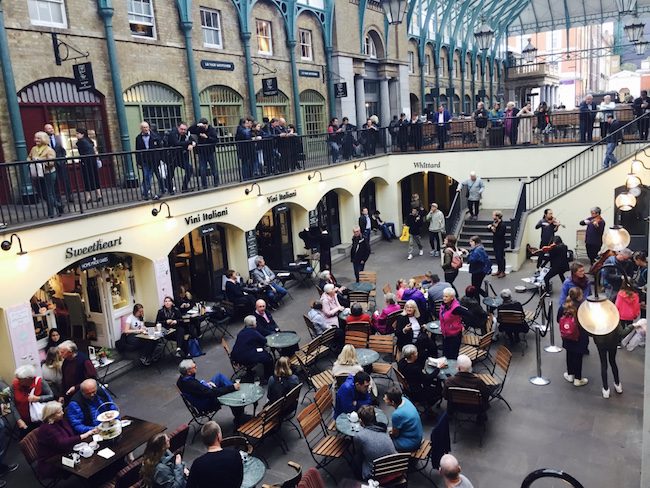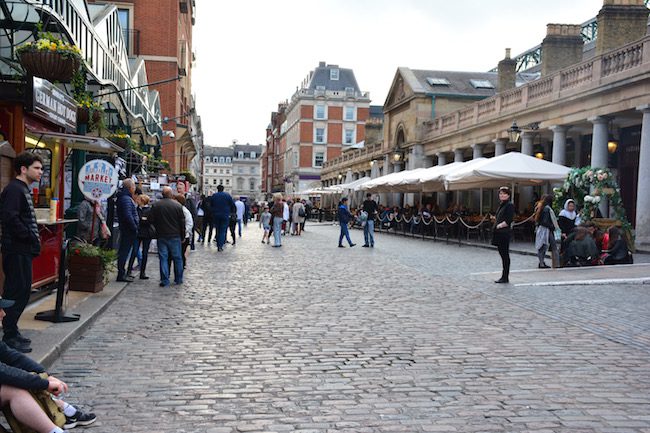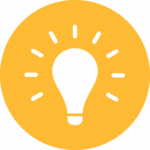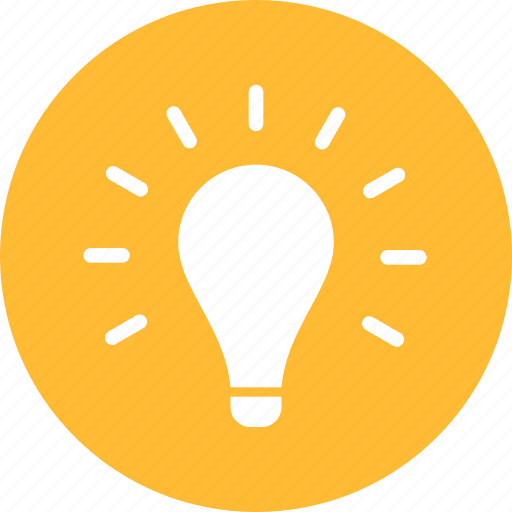 Pro Tip
You can also "skip" straight from Buckingham Palace to Covent Garden by hopping on the tube from Green Park Station to Piccadilly.
Dinner Options
If you won't be attending a last-minute London musical, tough decisions are to be made this evening as this part of London boasts a few great dinner spots. You might be able to grab a walk-in table but it is advised to book in advance, especially on weekends (including Thursday evening), as outside queues can sometimes take up to an hour.
Paying homage to the Irani cafes of Bombay, Dishoom is one of the most popular restaurants in London and their Covent Garden location is one of the best. Besides the awesome decor, Dishoom serves classic Indian dishes along with a few twists (and breakfasts as well). Dishoom has a number of locations across London and they are all very busy.
Their Covent Garden location was recently expanded and is considered the most atmospheric. I recommend ordering a few dishes to share but do be advised as dishes are quite spicy. For those who are not into dairy products (such as myself), Dishoom has a special menu with some overlapping dishes with the "regular menu". For an acclaimed London restaurant, Dishoom also boasts great value for money.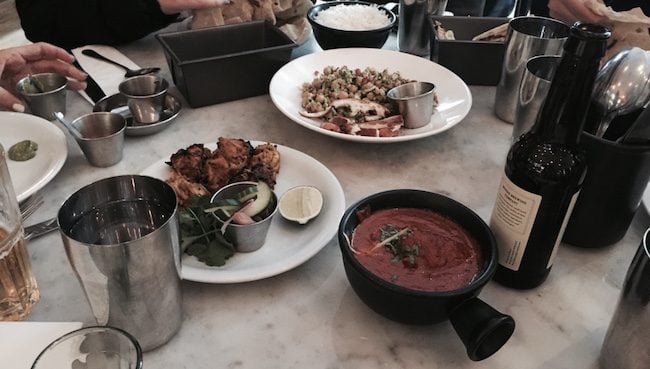 Still in Asia (sort of), Chotto Matte specialized in Nikkei cuisine which infuses Japanese and Peruvian flavors. All its dishes are designed for sharing but you'll also find traditional Japanese favorites and mean cocktails. I must admit that it was one of the finest meals I have ever had, including desserts which were simply to die for. I highly recommend this restaurant and to book well in advance.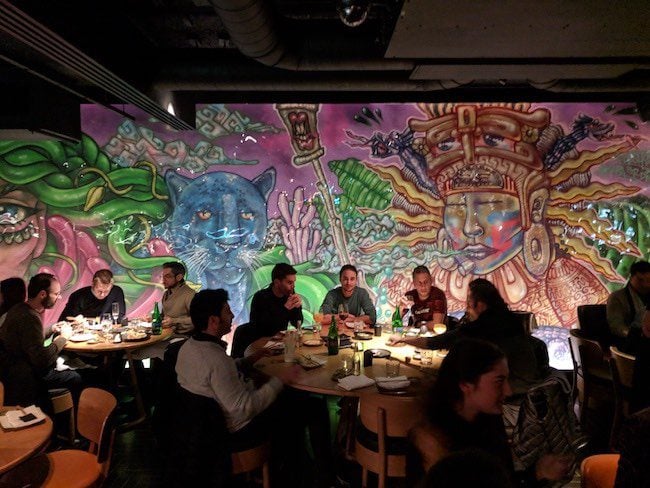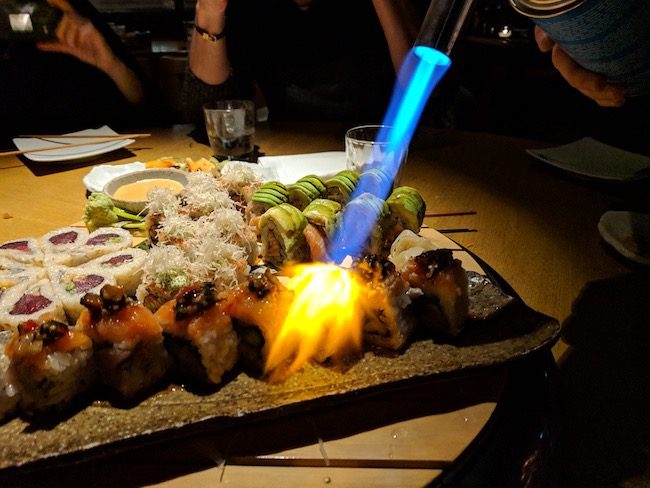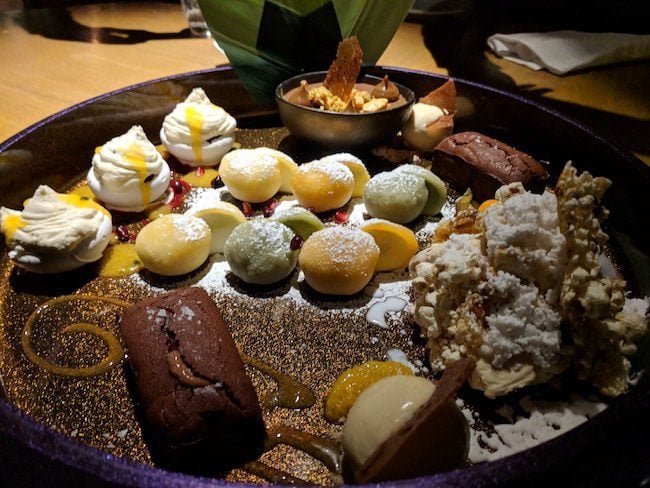 If you fancy an unforgettable sushi experience, head to Roka. The downstairs floor is decorated with cherry blossoms and is a mix between a cocktail bar and a buzzing restaurant, while the main upper floor is more suited for conversations. The dishes at Roka are not only great tasting but much thought and care are placed on their decor. We had a few sushi and beef dishes (the tuna sashimi is the best I've ever had) to go with cocktails and the house saki. For dessert, we ordered an assortment of ice creams, tropical fruit, and chocolates. Roka isn't the cheapest restaurant but come here if you're looking for a unique dining experience and high-quality fish.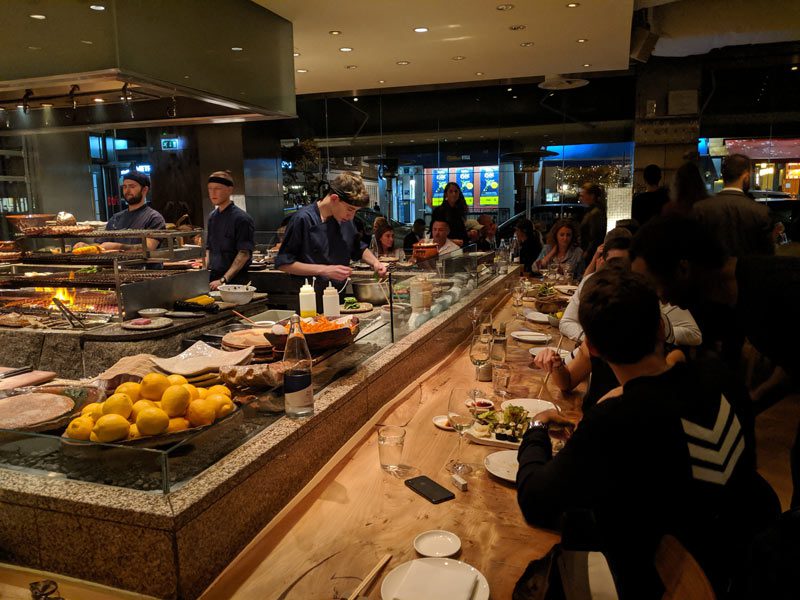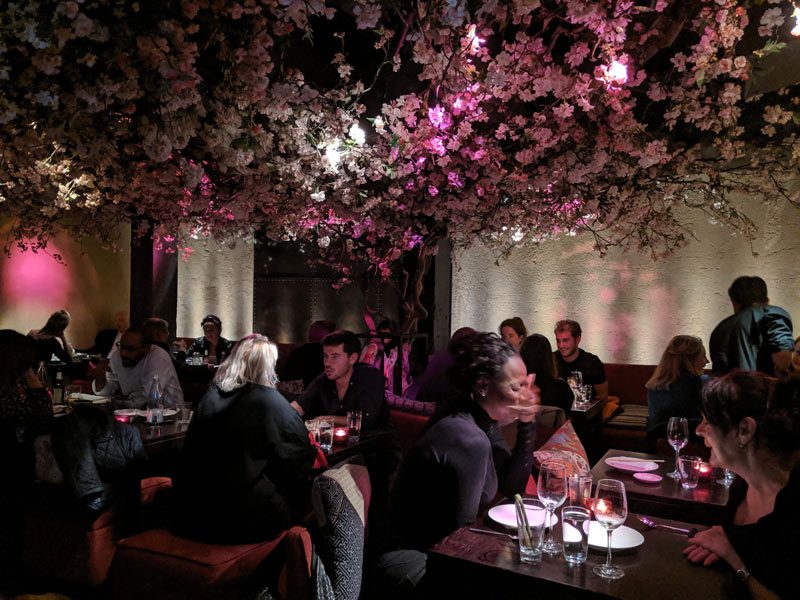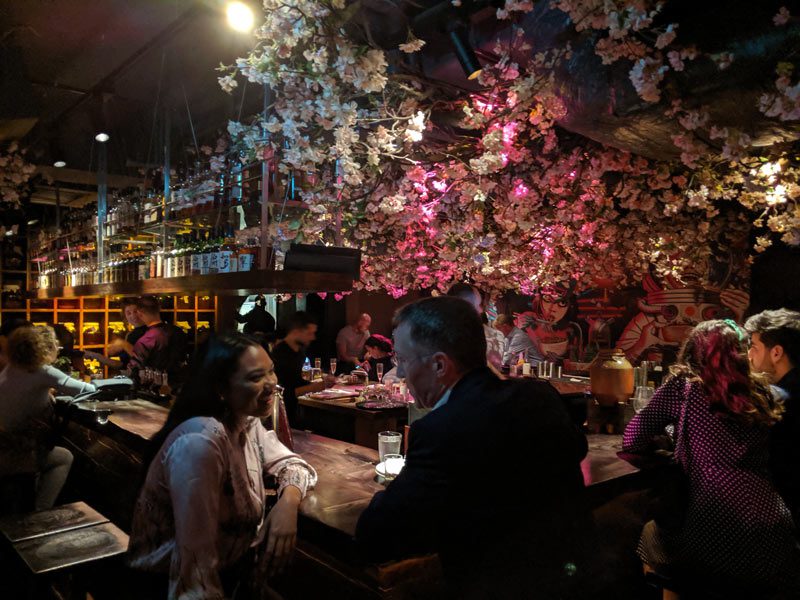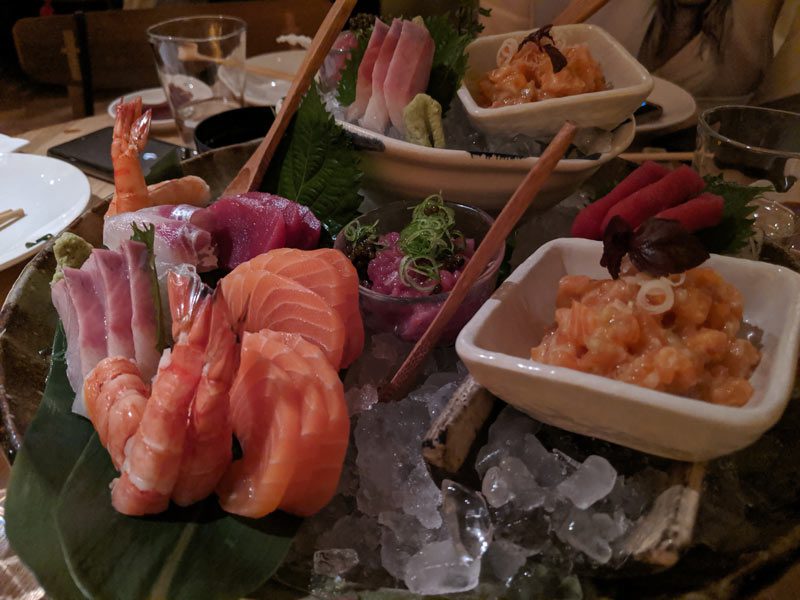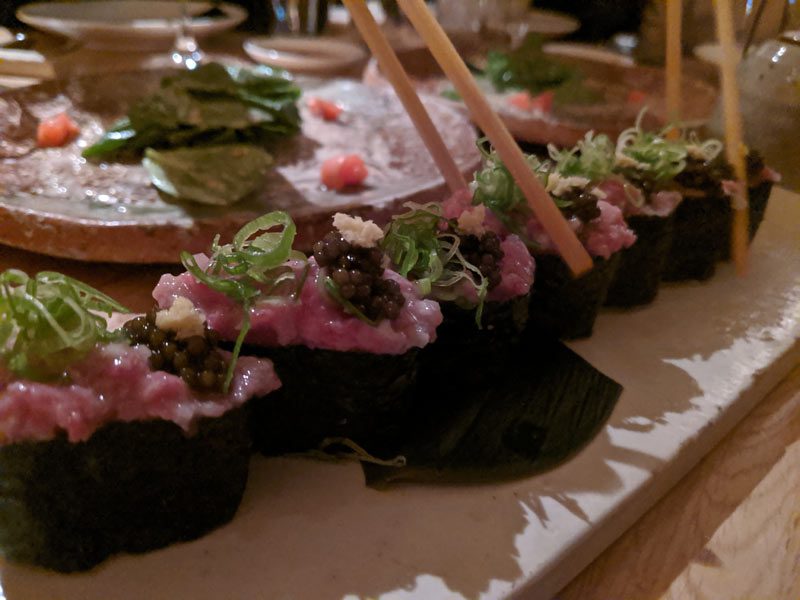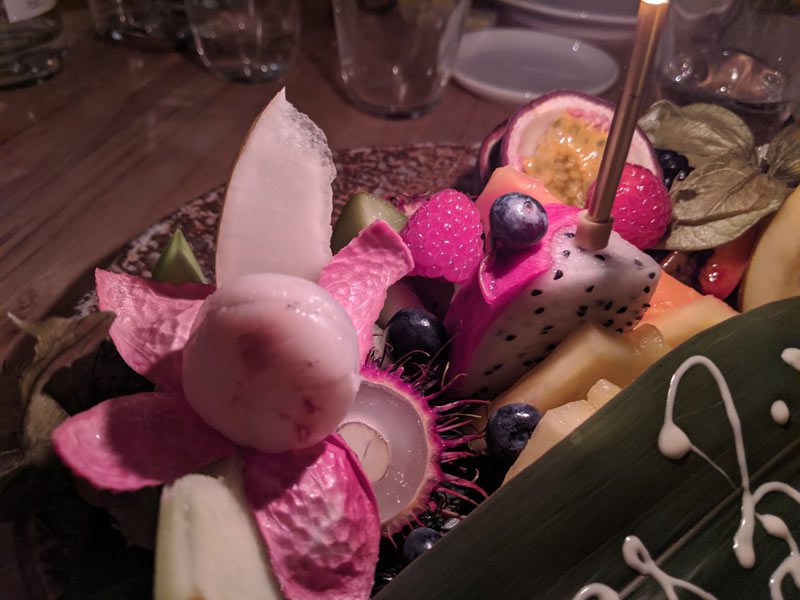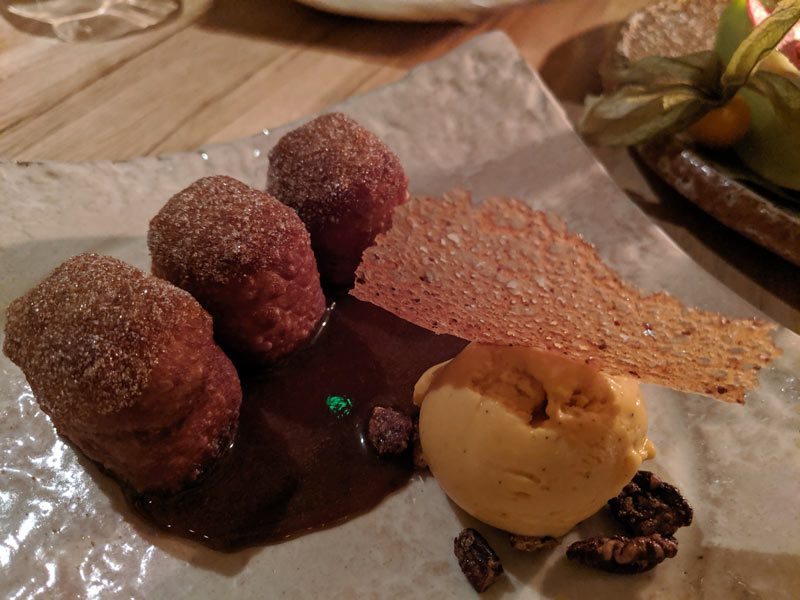 For fine British cuisine, head to either The Ivy or to Heddon Street Kitchen. The former is a very posh restaurant where London's elite and famous like to dine. Come here if you want to feel like James Bond or the Duke of Whatever. Classic British dishes are served to the best service money can buy. The latter is a must for Gordon Ramsay fans and if you have some patience, order the Beef Wellington!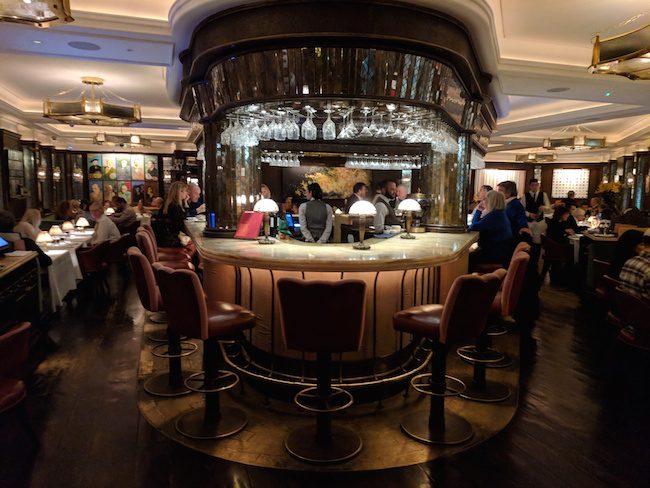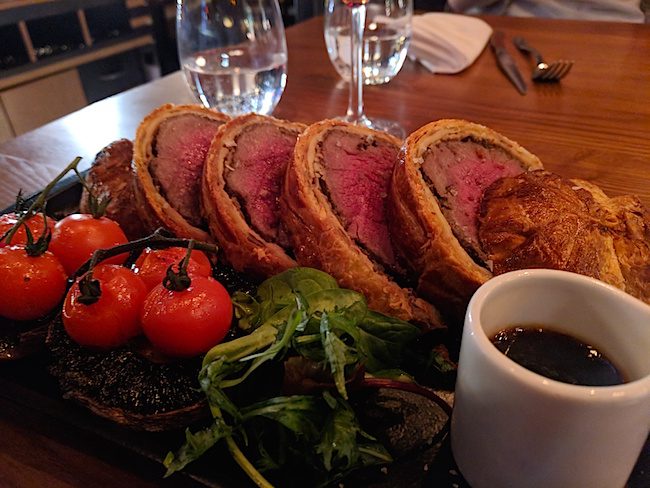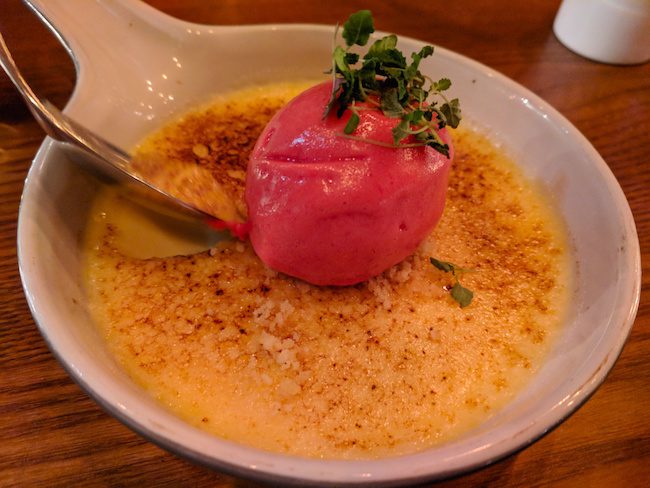 Other options include La Bodega Negra, a Mexican joint that's also good for pre/post-dinner drinks, as well as simply strolling through Chinatown. For a nightcap, head to Piccadilly Circus and enjoy London's version of New York's Times Square.