9 Interesting Facts About The Cook Islands
Smack in the middle of the South Pacific Ocean, the Cook Islands are a rarely visited destination which rewards its paradise-seeking travelers. I spent about a month in the Cook Islands while traveling across the South Pacific and totally fell in love with their laid back vibe, friendly exotic locals, and awesome nature. In honor of Constitution Day – the island-nation's de facto independence celebration – here are nine interesting facts about the Cook Islands.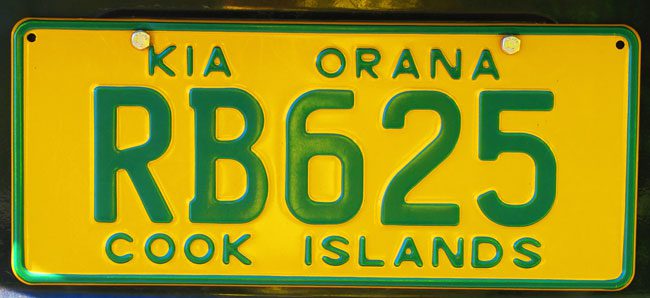 Captain Cook Actually Never Visited the Cook Islands
The Cook Islands were named in honor of the great British maritime explorer – Captain James Cook – who sailed through and mapped the South Pacific on several voyages. The irony is that the Cook Islands are among the few which Captain Cook never actually set foot on. He only sailed through the area in the late 18th century without anchoring anywhere to check out the local scene. In fact, Cook actually named the island group the "Hervey Islands". It was only in the 1820s that the group of islands got their present name when a Russian cartographer (and an obvious "groupie" of the great explorer) decided to honor Captain Cook by literally putting his name on the world map.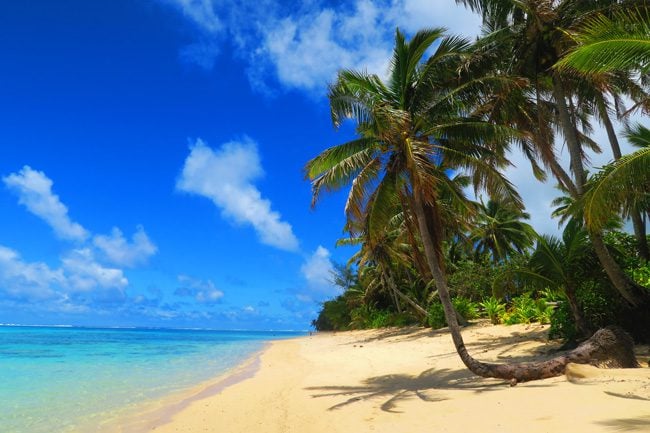 It's Smaller Than…
If you're trying to locate the Cook Islands right now on a world map and having some difficulties, you're not alone. The 15 islands that make up the Cook Islands have a combined landmass of just 92 square miles (or 237 km2) – less than one-fifth the size of Los Angeles! But here's a twist. Those 15 tiny islands are sprinkled across a vast area of the South Pacific Ocean to the tune of 690,000 square miles (1.8 million km2) – roughly the size of Libya!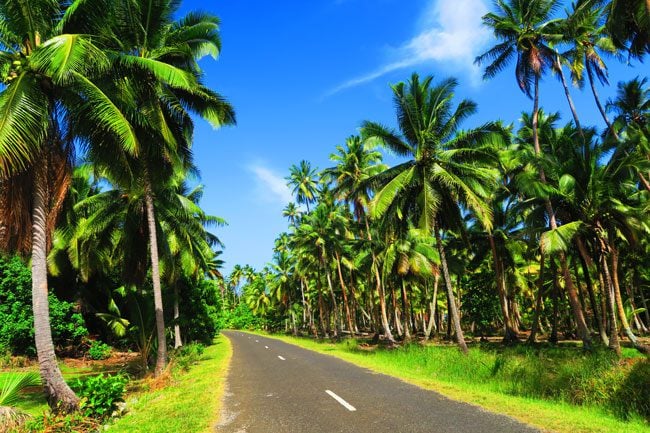 Nobody Really Knows What's Happening "Up North"
"The Cook's" 15 islands are split into southern and northern clusters, with a total population of just under 18,000 lucky residents. The thing is, that over 70% of the already tiny population lives on the main island of Rarotonga in the southern cluster and only about 1,000 in the entire northern group, which consists of just six coral atolls. Getting to the northern islands is mighty tough, with locals living in near-complete isolation from the "outside world". A cargo ship makes the 1,300km journey from Rarotonga once a month to resupply the islands (pending no mechanical failures), while six-hour flights from the capital are rare and set travelers back well over $1,500! For islanders living on the main island, catching a glimpse of the northern group is a fantasy, and for the folks living up north, visiting Rarotonga is comparable with a first-time visit to New York City!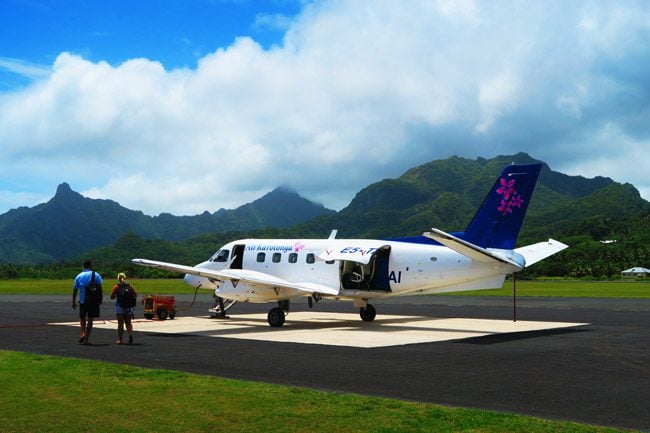 It's Sort of an Independent Nation
Though once a full-on colony of New Zealand, the Cook Islands became a self-governing nation on August 4th, 1965. But that's not the complete story. The official status of the islands is "in free association" with New Zealand. This means that while the government of the Cook Islands can call the shots on domestic matters, the islands' defense and foreign affairs are the responsibility of New Zealand. An extra bonus for Cook Islanders is that they're also citizens of New Zealand and can live and work there as they wish. However, the reverse is not true: Kiwis are not Cook Islands nationals. That's what I call "having your cake and eating it too". Oh, and they use those cool New Zealand Dollars in the islands as well, with this "old school" three-dollar bill now a collector's item.
Cook Islanders Discovered New Zealand
You might know that Maoris were the original settlers of New Zealand, but did you know that Maoris originate from the Cook Islands? In fact, on one bright morning sometime in the 13th or 14th centuries, a wave of large canoes left the island of Rarotonga and sailed into the unknown. These brave explorers had no GPS to guide them, only wave and cloud patterns during the day and millions of stars at night. They definitely had no answer for the children on board asking "are we there yet?" These Maori explorers eventually made it to Aotearoa – the land of the long white cloud – present-day New Zealand.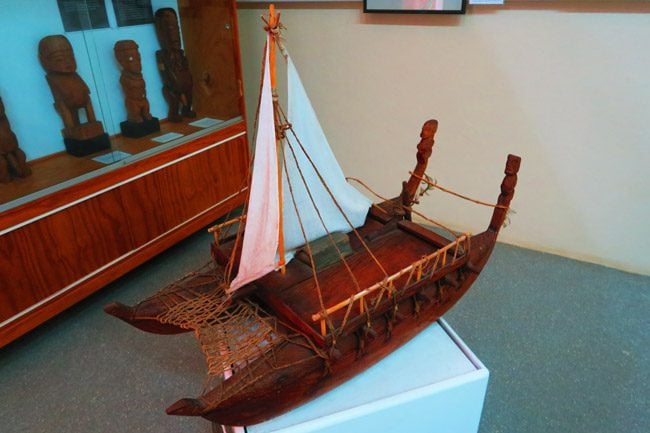 More Islanders Live In New Zealand Than in the Cook Islands
Perhaps it's the ability to consecutively drive for more than one hour that draws Cook Islanders to live in New Zealand, but the real reason as to why more Cook Islanders live in New Zealand than in the Cook Islands themselves is likely related to simple economics. Unless you're making serious money off tourism or have an exceptional talent for exporting black pearls, there aren't a whole lot of career opportunities on the islands. In a 2006 New Zealand census, nearly 60,000 respondents identified themselves as being of ethnic Cook Islands Māori descent (compare that with the island nation's total population of 18,000). If you're a teenager living in the Cook Islands, it is very likely that you'll be encouraged to pack up at some point, emigrate to New Zealand, and send some money back home whenever you can.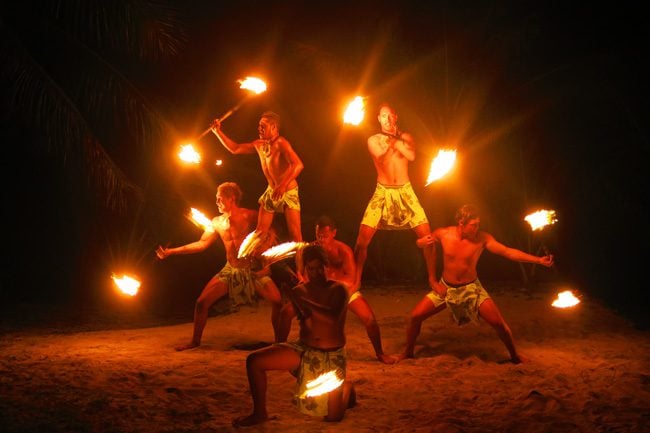 They Make Incredible Black Pearls
Ladies, this one is for you. By taking advantage of the warm, calm, and pollution-free waters of the northern group's lagoons – the Cook Islands is one of the world's largest exporters of exquisite black pearls. If you thought black pearls magically grow inside a shell, think again. In a very scientific process, special oysters are inseminated with circular-shaped pieces of shell. The oysters' natural process of "resisting" these foreign objects inside them causes the shells to slowly be layered with, what after a few years, becomes a black pearl!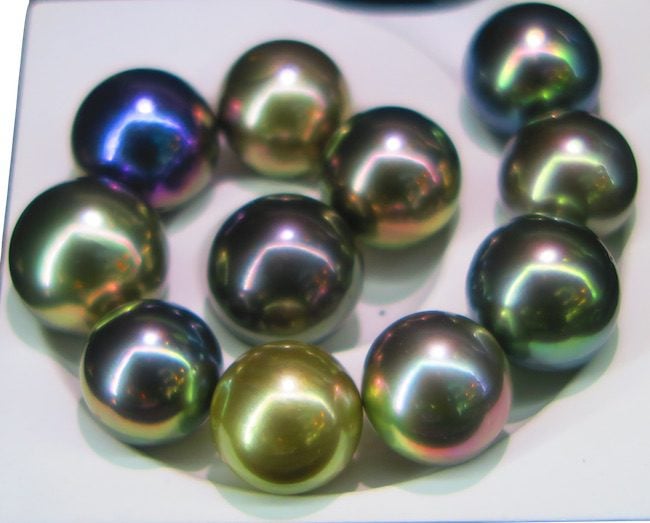 Every Child Learns How to Sing and Dance
Cook Islanders take their heritage very seriously and that's why mandatory classes at school teach children exotic traditional songs and dances. It's nearly impossible to find a Cook Islander who "got no rhythm", perhaps the reason why islands are legendary for their spectacular evening shows known locally as "island nights". In a display that wouldn't shame a Las Vegas production, dozens of dancers dressed in original (albeit minimal) costumes take to the stage and showcase legends from the past through song, dance, and playing with fire! Here's a sneak peek from island night at Te Vara Nui Village.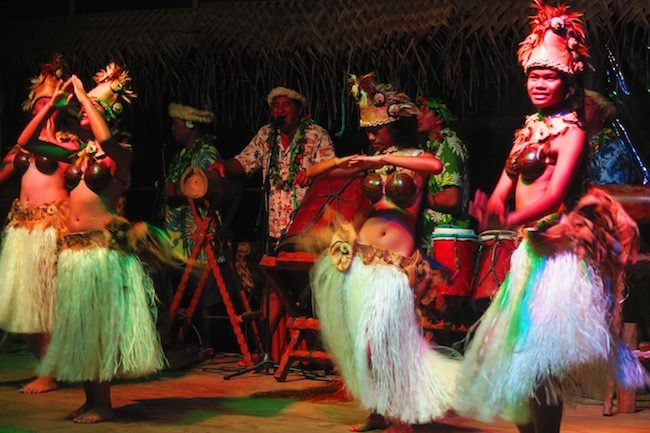 Less Than 170,000 People Visit This Paradise
In a record-breaking year, the Cook Islands received a mere 168,760 visitors during 2018. That's less than 2% of the 9 million tourists who descend on Hawaii's islands every year! For the traveler who makes it to the Cook Islands, expect to have a slice of paradise all to yourself and to meet locals who are eager to share their heritage and secret to a happy life.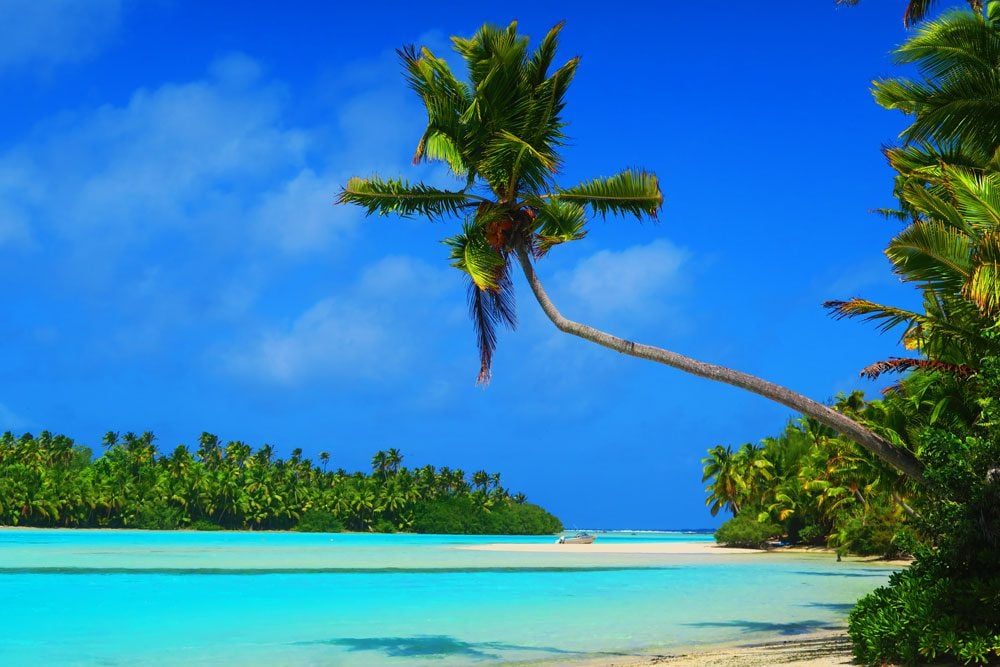 More from the Cook Islands
Armed with these interesting facts about the Cook Islands, show off with your newly acquired knowledge at your next cocktail party or on a first date. Want to add the Cook Islands to your bucket list? Start by checking out the Top 10 Things To Do In The Cook Islands.
---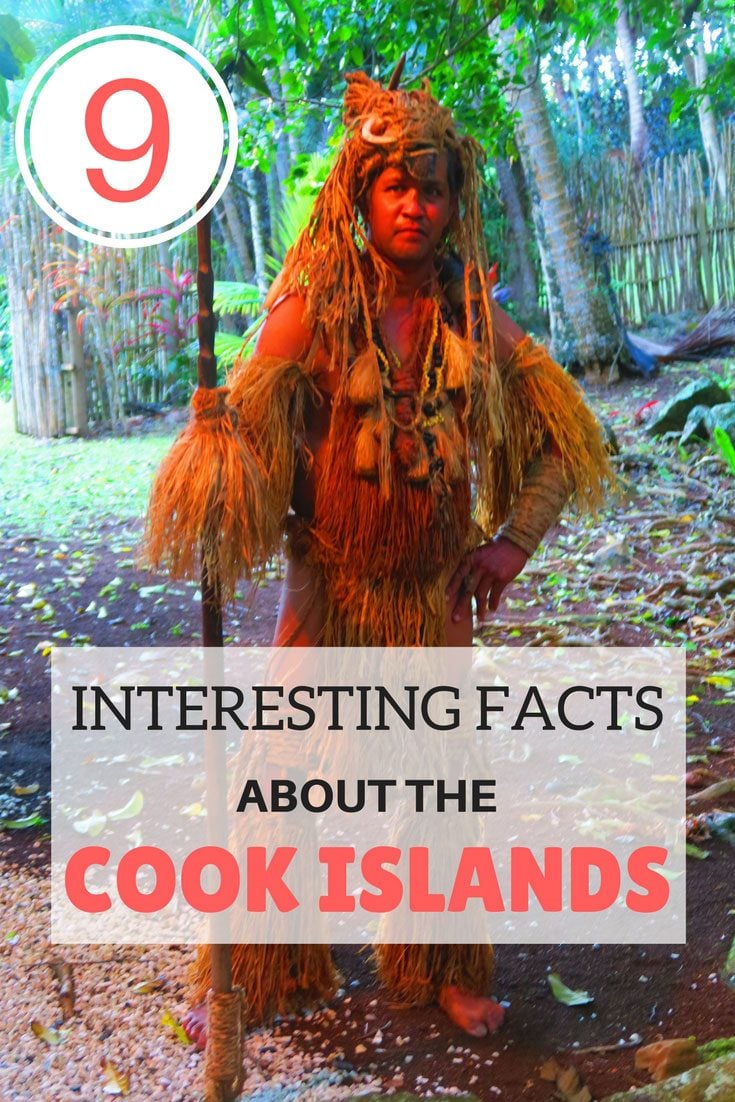 Pin These Images To Your Favorite Boards!