Day 6: Savaii Road Trip Or Tropical Beach Hopping
Option A: Savaii East & North Coasts
Morning
This will be a very busy and rewarding day so get an early start. As you leave Salelologa behind, long patches of white sand will accompany you on the east coast road.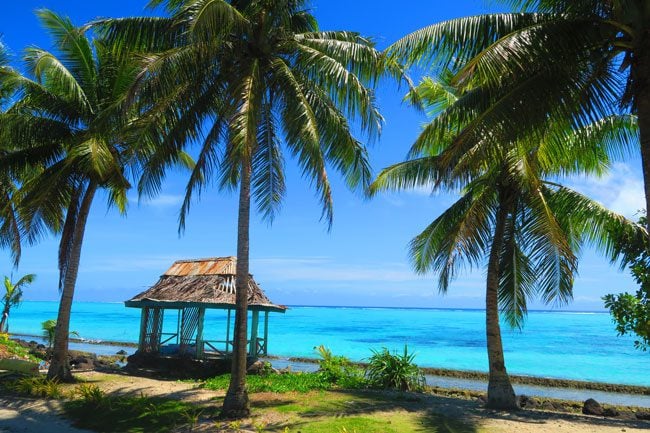 A half-hour later, you'll begin driving on the moonlike surface of the Saleaula Lava Field. Between 1905-1911, Mount Matavanu's volcanic eruptions engulfed this part of the island. Park at the visitor center (T5 entrance) and explore all that's left of the old village, sometimes covered in up to 9 meters of lava. The remains of the LMS Church offer a chilling glimpse of what took place here, as entire villages and fertile agricultural land were scorched.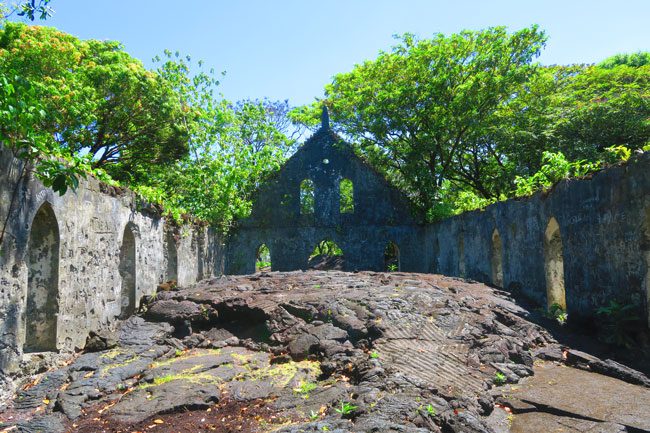 Back on the road, you can quickly stop at the turtle sanctuary and swim with sea turtles inside an enclosed pool or continue driving past Manase's pristine beaches (which we'll come back to).
Afternoon
For a bit of adventure, head up to the Mount Matavanu Crater just after the village of Paia. This challenging road is doable even with a high 2WD, eventually leading you to the hut manned by Da Craterman – the unofficial caretaker of the crater (T20 entrance).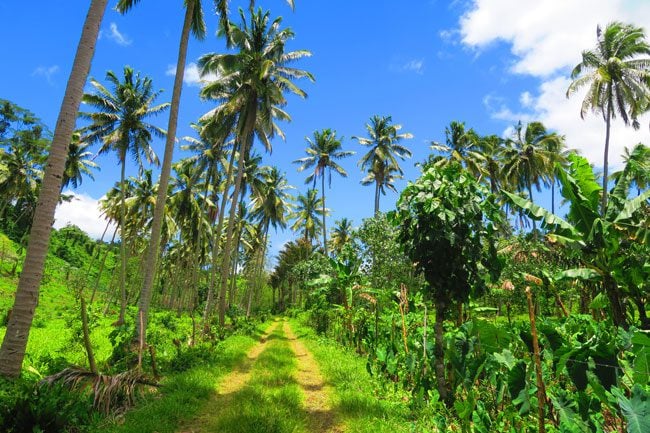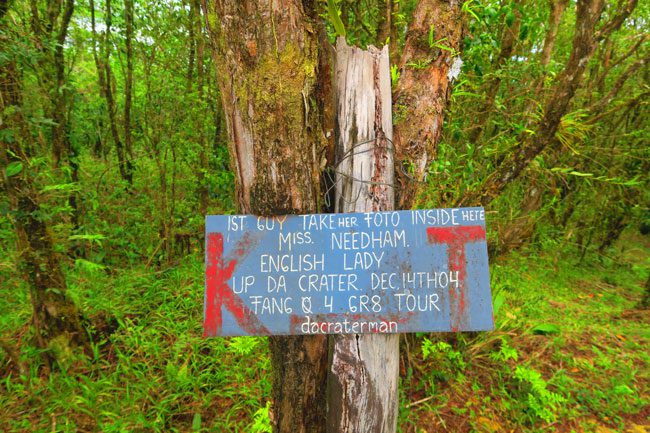 The views from up here are sensational, devoid of any man-made noises. Park the car and hike to the crater's rim, now overgrown with thick vegetation. It's yet another peaceful spot with nothing but birds singing all around you, even though it is from here that all the destructive lava flowed down to the coast.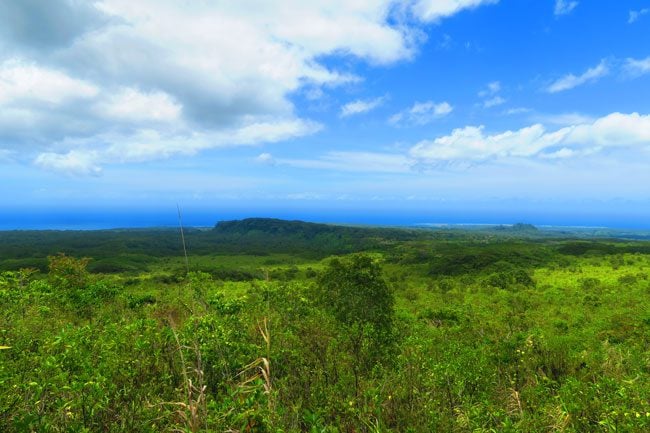 Afternoon
Back on the main road, you'll pass the Mataolealelo Spring before quickly stopping at the Peapea Cave to watch the Polynesian Swiftlet nesting in the pitch dark (T5 entrance). This part of Savaii is riddled with underground lava tubes, and this cave is one of the few that doesn't require hours of exploration (like the Dwarfs Cave).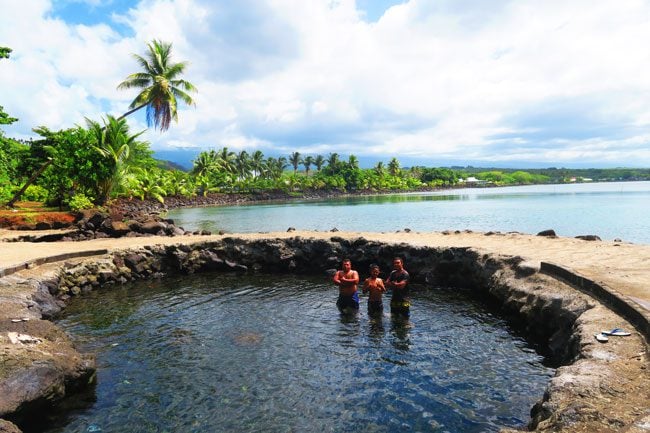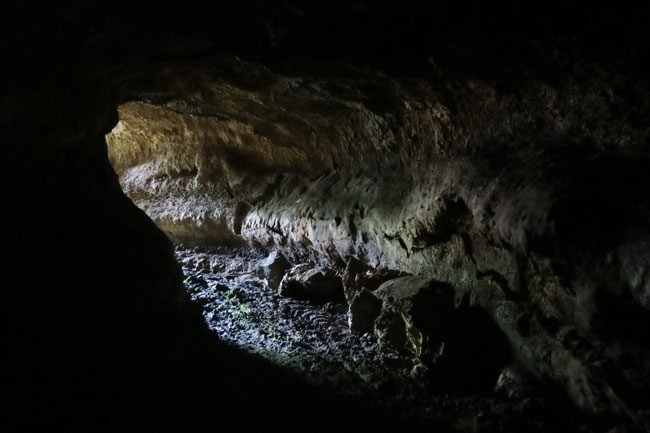 From here, there's nothing but empty villages and rolling hills until you reach the end of the line at the Falealupo Peninsula. The T20 ticket you pay at the Canopy Walkway is good for all the Falealupo Village sites. Start with the canopy tour, then Moso's Footprint, the remains of the cyclone beaten catholic church, and finally the House of Rock.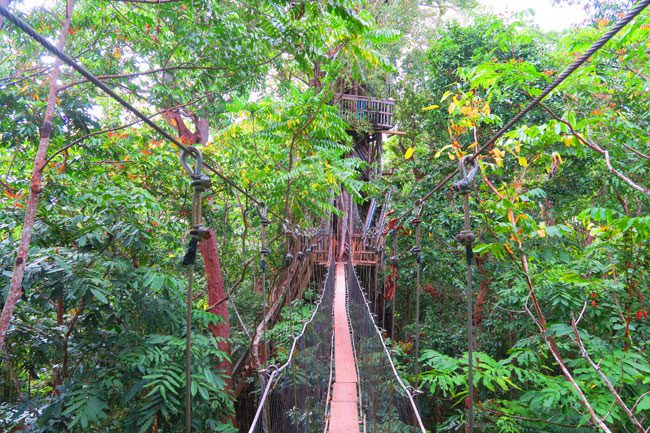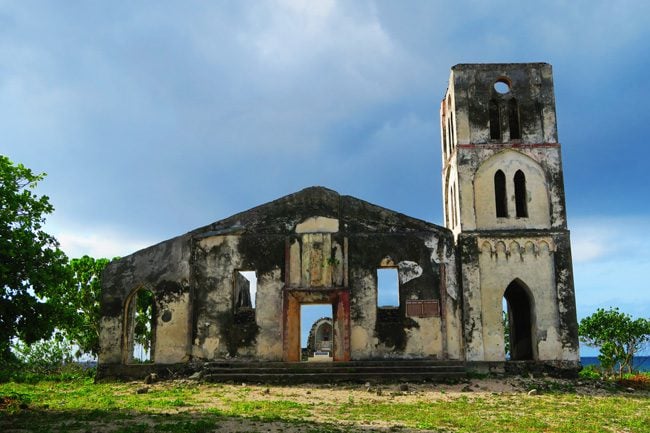 Like Cape Mulinuu, this part of Savaii is a little strange, in an interesting way. Not only does this area have important spiritual significance, but its villagers are very simple people, often not even speaking English. For some, Apia is as far away as Manhattan.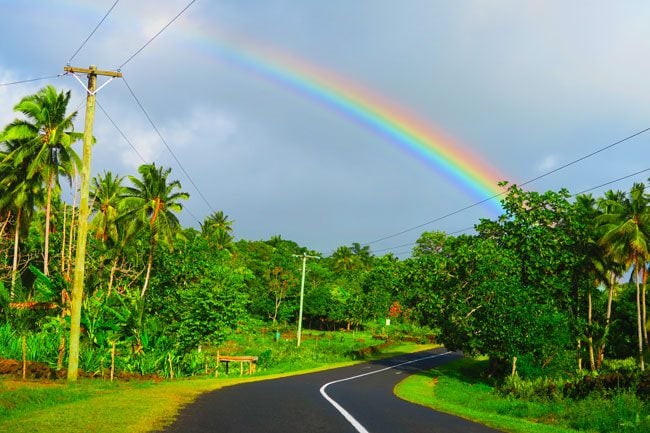 Evening
Instead of driving to Salelologa, spend the final two nights in Manase and enjoy some beach time. The Savaii Lagoon Resort and Le Lagoto Resort & Spa are excellent choices for those seeking comfort, and the beach fales of Manase are perfect for those seeking simplicity right on the beach. All options are fully reviewed in this post.
Option B: Tropical Beach Hopping
Today, you'll either use a hired car or the free bicycles from Le Valasi's Beach Fales to visit a few tropical beaches. If you're cycling, take plenty of water, a hat, and be prepared for off-road cycling as the beaches are always a few kilometers from the main road (T2-10 entrance fees are collected at the turnoff).
Morning
Start with Salamumu Beach, watching young fishermen trying their luck before reaching the end of the line at the Sa'Moana Resort. Daytrippers can also use this oasis for a fresh drink under the gazebo shade.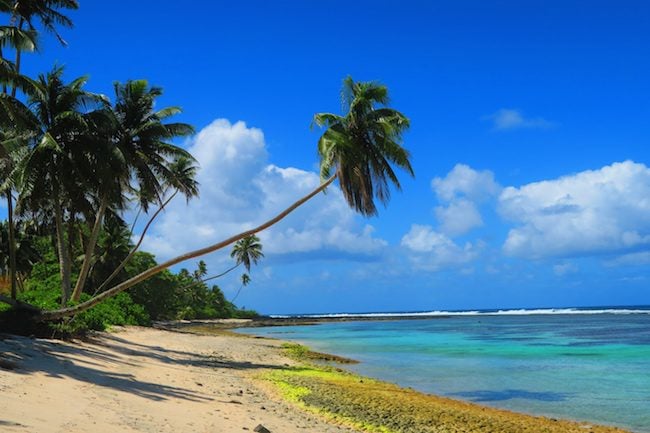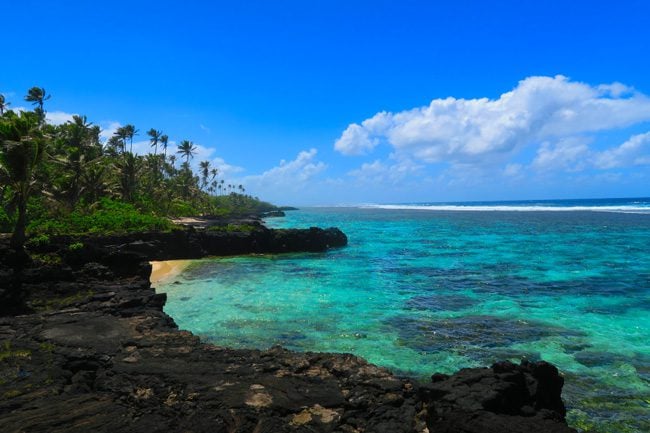 Afternoon
The next beach is Matareva Beach, which is a series of beaches culminating in a crescent-shaped stretch of blindingly white sand. Does it get any better than this?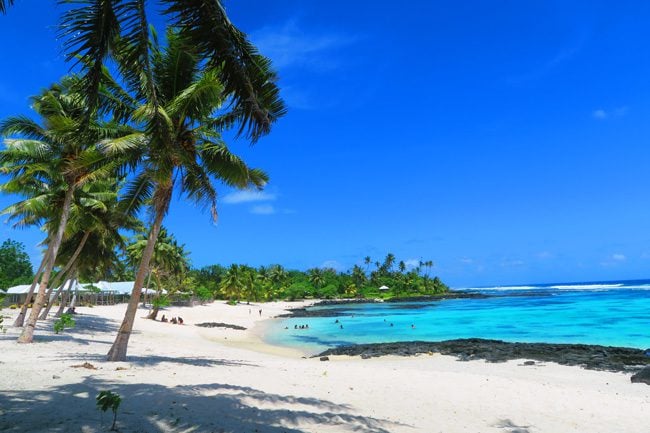 For lunch or if you didn't come here yesterday, stop at the Return To Paradise Resort for the final beach on this tropical beach hopping day.
Day 7: Relaxing In Savaii Or Relaxing in Upolu
On the last day of your week in Samoa, the focus will be on relaxing.
Option A: Manase Beach Or Scuba Dive in Savaii
Manase Beach is the best beach in Savaii, often frequented by sea turtles during the morning and early evening. There's hardly anyone around so just find your spot for the day and recharge your batteries.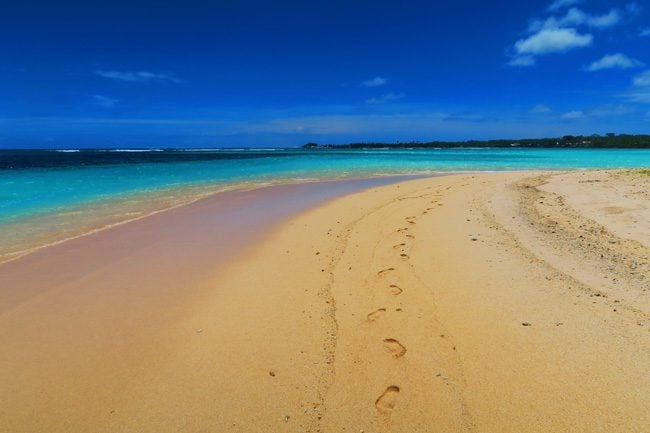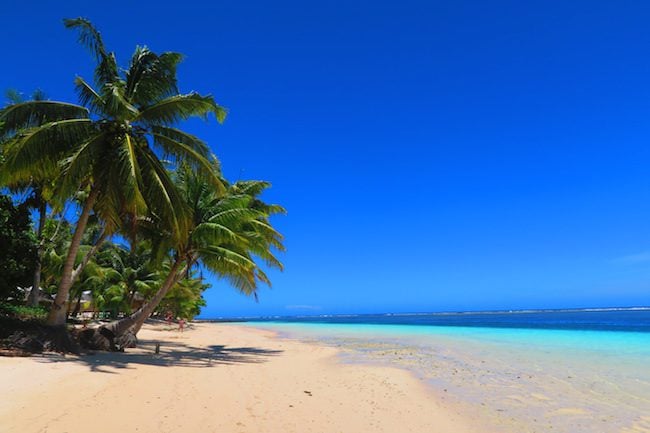 For those who wish to do a bit of scuba diving in Samoa, book a spot with Dive Savaii and explore the nearby reef. You'll cruise along underwater volcanic landscapes, encounter sea turtles from up close, see the wreck of a missionary boat and maybe even bump into a lionfish or stingray!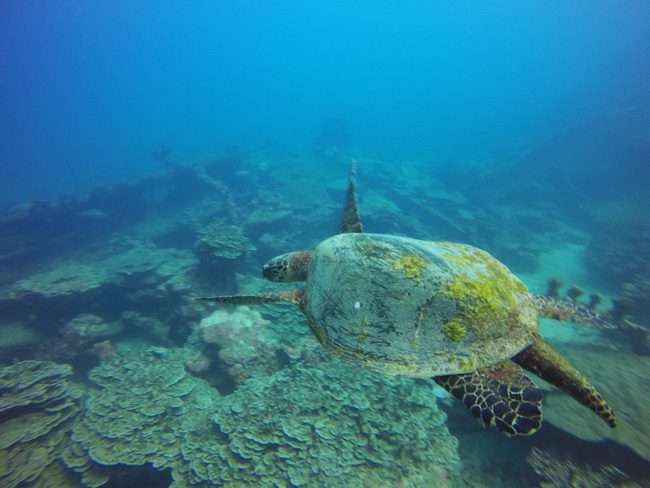 Option B: Upolu Free Day
Use this day to relax, do some shopping in Apia, or explore places that you didn't manage to get to such as the Coastal Walk or Aganoa Black Sand Beach (accessible with a 4WD).
Ready To Visit?
This 7 days in Samoa sample itinerary is action-packed yet includes plenty of relaxation time. If you're visiting Samoa, start planning your holiday with the Samoa travel guide collection, filled with essential planning tips and in-depth information about Samoa.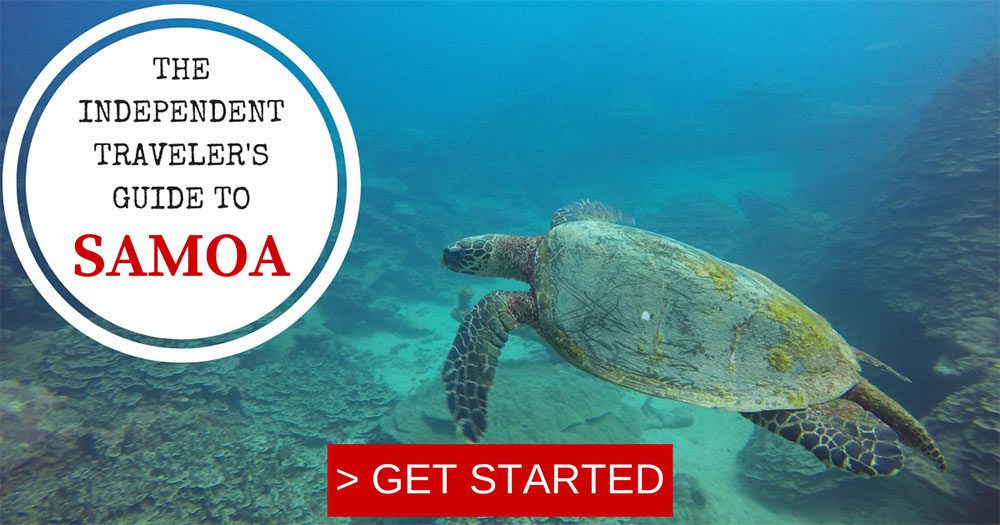 ---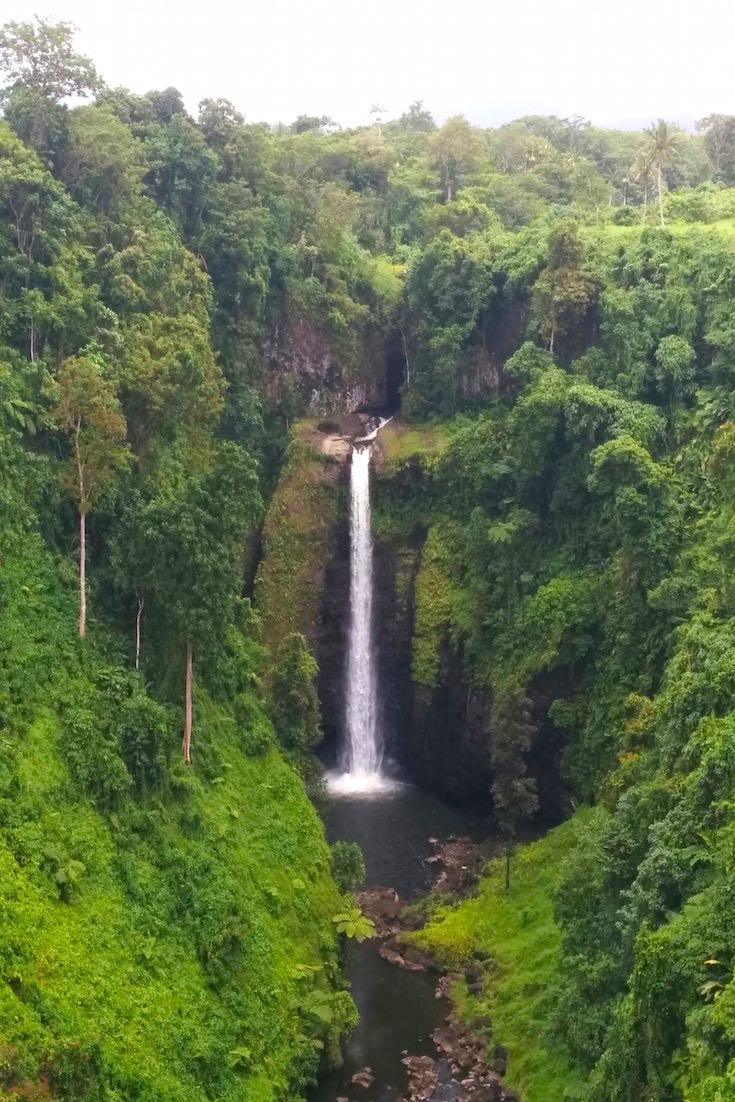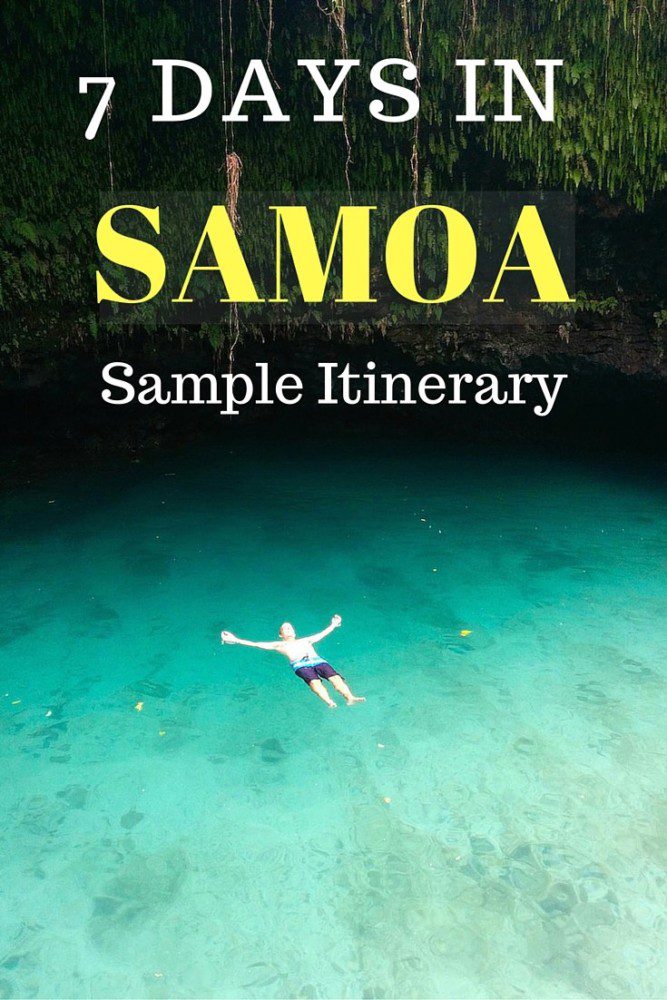 Pin These Photos To Your Favorite Boards