One of the happiest nations in the world, Vanuatu immediately puts a smile on your face. And as you reflect on the magical time you spent on its islands, this smile will reappear to brighten up your day. Vanuatu was a surprising first stop on my voyage across the South Pacific, visiting three islands that were completely unique. But such is Vanuatu, a beautiful mosaic of cultures, landscapes and adventure – floating in the warm waters of the South Pacific. This 10 days in Vanuatu sample itinerary takes you to Vanuatu's prime spots. From pristine beaches to blue holes to active volcanoes and plenty more in between, saddle up and let's begin!
Why Should You Visit Vanuatu?
Simply put, a vacation in Vanuatu can be as you want it to be. You can spend your time in a beach resort, seriously get off the beaten track in some remote community, and everything in between. Add to this the friendly attitude of locals and the fact that every island is completely different than its neighbor – and you have a winning combination. I was seriously contemplating whether to include Vanuatu on my six-month journey across the South Pacific Islands. However, the two weeks I spent in Vanuatu turned out to be a huge surprise!

What's Included In This 10 Days In Vanuatu Itinerary?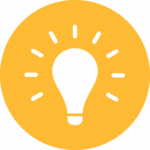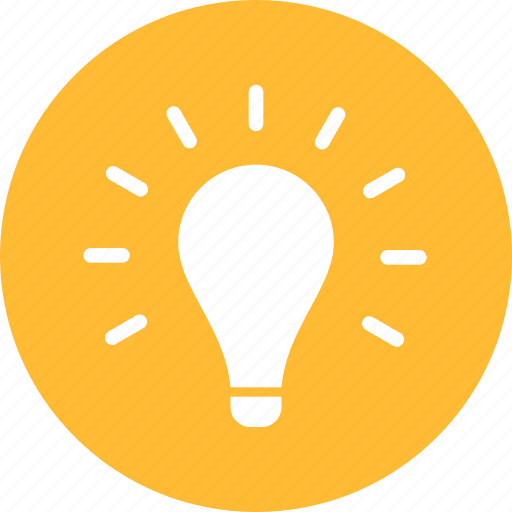 Pro Tip
Spending just 7 days in Vanuatu? I recommend visiting just two islands (Efate plus another island). You can theoretically visit Tanna on a day trip or just spend one night to visit the volcano.
Vanuatu Or Fiji?
The good news is that both destinations are connected via direct flights, quite a rarity in the South Pacific. I visited both Vanuatu and Fiji and much preferred Vanuatu for its diversity, authenticity, and lack of a party scene. I would say Fiji is more for the beach holiday (and it's beautiful, don't get me wrong), whereas Vanuatu offers more for those looking to get off the beach.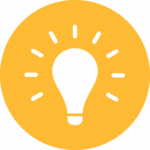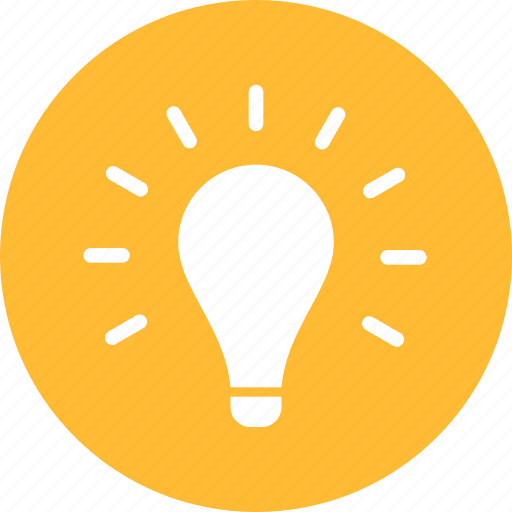 Which Islands To Visit In Vanuatu?
This is always the million-dollar question in the South Pacific. Here's my advice:
Efate: the main island and your international gateway unless flying directly to Espiritu Santo. Efate is great for markets, nightlife, families, road trips, and resorts.
Espiritu Santo: the largest island in Vanuatu, great for beaches, relaxing, simple or luxury accommodations, hiking, scuba diving, snorkeling.
Tanna: on the southern tip of Vanuatu and perhaps the most interesting island in Vanuatu. Come here to experience the awesome force of Mount Yasur, visit remote tribes little changed by time, experience nature and meet strange cargo cults.
Pentecost: the island famous for land divers plunging to the ground with nothing but vine ropes attached to their feet. Come here only between April and June when the land diving is in full swing, with day trips also available from Port Vila.
Ambrym: come here to do some 'volcano hunting'.
Banks Islands: go off the grid in these remote northern islands where lobster is cheaper than chicken and where tribal women dance and produce music from the water.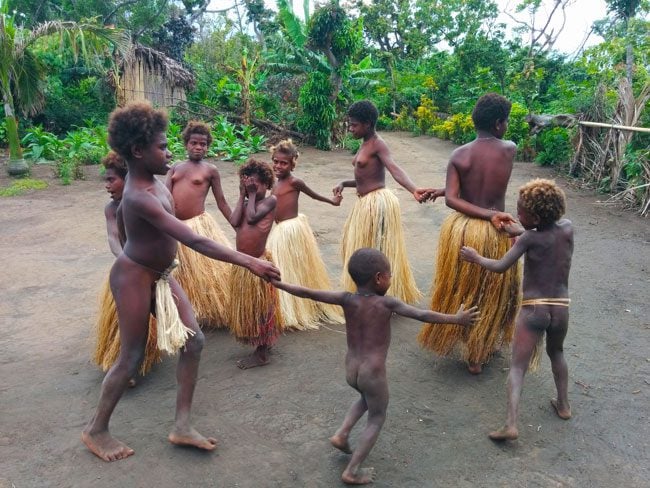 Cyclones Pam and Harold
Vanuatu is situated at the heart of the Pacific "cyclone belt". Several significant storms have recently hit it (see later section for when is the best time to visit Vanuatu). In 2015, Cyclone Pam ripped through the southern part of the archipelago and devastated the island of Tanna. In April 2020, Cyclone Harold battered through the island of Espiritu Santo and its eastern neighbors. This Vanuatu travel guide was written post Cyclone Pam but pre Cyclone Harold. If visiting Espiritu Santo, there are likely quite a few changes that have taken place as the island tries to recover.
Facts & Brief History
Vanuatu comprises 82 volcanic islands extending north to south in a 'Y' shape. Its people are known as Ni-Vanuatu (or Ni-Vans), and though dozens if not hundreds of dialects are spoken, the official language of Vanuatu is Bislama. A pidgin language, Bislama is made up of words that mix local dialect with English. For example, halo means hello, nambawan means the best ('number 1'), tankyu tumas means thank you very much ('thank you too much').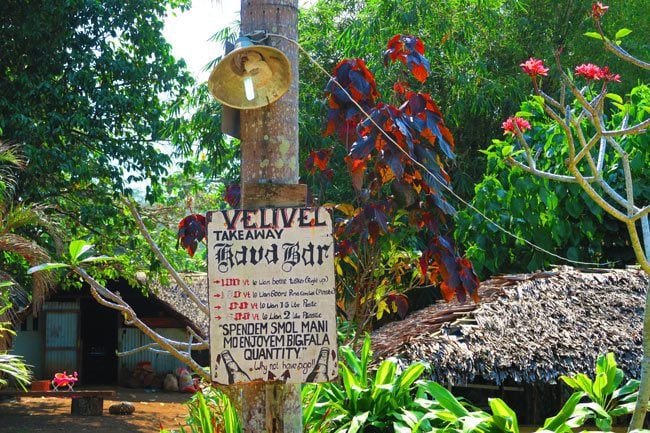 The islands of Vanuatu were settled by the Melanesians, dark-skinned explorers from Papua New Guinea who got as far as Fiji. Though later 'rediscovered' by Spanish explorers, France and Great Britain took control of what was then known as the New Hebrides. These superpowers co-governed the islands until independence was achieved in 1980. To this day, it's not uncommon to find both English and French schools on the islands. During WWII, the US had a large military base on Espiritu Santo, employing tens of thousands of Ni-Vans in the war effort.
These days, Vanuatu is a developing nation, with stark contrasts between the few modern towns and the many remote villages where traditional Kustom life still rules. It is very similar to Fa'a Samoa, the traditional Samoan code of behavior still upheld in independent Samoa. Despite living very simple lives, Ni-Vans are known as some of the happiest people in the world, complementing the tourism industry – a significant source of income on the islands.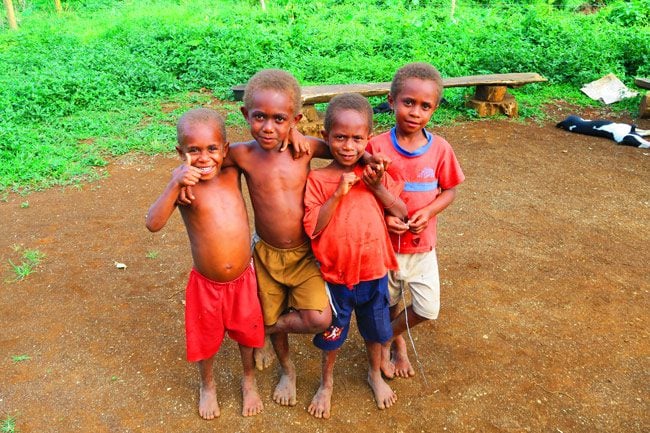 Vanuatu Travel Tips:
When in doubt, always ask the local Ni Vans. Their friendliness also extends to travel photography, seldom refusing to have their picture taken – though please be respectful and ask before snapping away. Here are a few essential travel tips for Vanuatu:
When Is The Best Time To Visit Vanuatu?
The best time to visit Vanuatu is from April to October. This period is known as the 'dry season'; you can expect plenty of sunshine, relatively cooler temperatures, and less humidity. November to March is not only the 'west season' but also cyclone season. Vanuatu lies in the 'cyclone hot spot,' and you don't want to be around on a rare landfall. Another period to watch out for is the Australian school holiday season, when some of the more upmarket accommodations and flights will sell out quicker than usual. I visited Vanuatu during the school holidays in September but had no issues despite earlier concerns.
Recommended Reading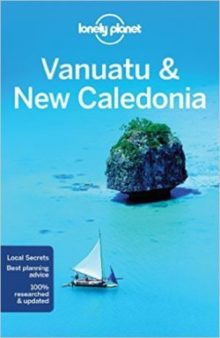 Along with this 10 days in Vanuatu sample itinerary, I highly recommend carrying a
Lonely Planet Guide to Vanuatu
. Together with this sample itinerary, the LP helps in the pre-planning stage and is a super handy companion once you hit the ground (not to mention it makes for a great souvenir when you return back home from your trip to paradise). The guidebook also has a lot of information about the country's interesting history and culture which both help you better communicate with the locals.
How Much Does It Cost To Travel To Vanuatu?
Vanuatu isn't the cheapest but definitely not the most expensive South Pacific travel destination. Vanuatu is a popular destination for Australian families and couples, but backpackers and budget travelers will also find their spots. Here's a cost breakdown of my visit to Vanuatu, a sort of 'high-end' budget trip in which no activity was missed, but no luxury was sought after. You'll find that organized tours are often quite pricey, though necessary in some cases (ex: Mount Yasur). If traveling in pairs or groups – it might be worth renting a car and exploring on your own if conditions allow.
Traveling Between Islands In Vanuatu
Cargo ships and passenger ferries in Vanuatu (Big Sista and Vanuatu Ferry) are only relevant for super flexible travelers. So flying or finding a spot on a yacht is realistically the only way of getting around the islands of Vanuatu.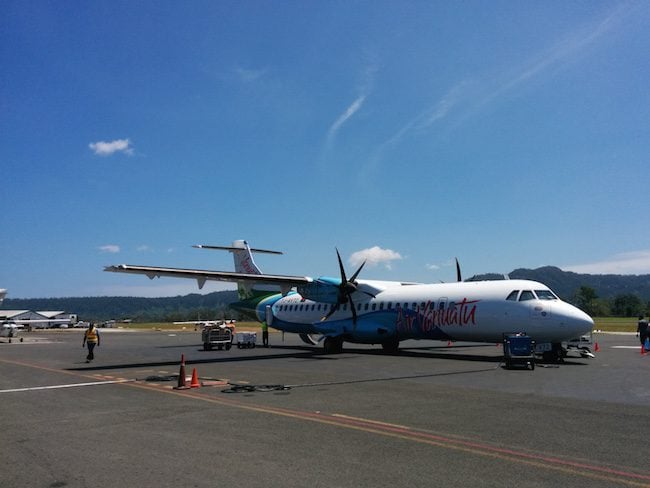 Air Vanuatu is the only domestic airline in Vanuatu with regular service to the islands. As such, you'll find that interisland fares are very expensive, but you might be entitled to a discount if you fly into the country with them. Purchasing the Air Vanuatu Pass can reduce these costs. However, Air Vanuatu either hides the existence of such a pass or has ceased selling it. I suggest calling their Australian office as in any case the purchase of an air pass could only be made over the phone.
If you did not fly with Air Vanuatu into the country, a 10kg weight limit will be imposed on domestic flights. Excess baggage can be safely stored at the Port Vila airport for ~V200 per day, but if you're spending the last night in Port Vila, perhaps your accommodation can provide a better deal. For charter flights, check Unity Airlines' offering. I met backpackers who managed to hop on these flights for super cheap via last-minute deals. Belair Airways was recently granted a license to serve interisland routes, but you'll need to contact them via email for schedule and pricing. That said, airlines come and go in the South Pacific so that availability may change, for better or worse, by the time you're reading these lines.
Air Vanuatu is not the most reliable airline, and it's not rare that flights are canceled, delayed, or malfunctioning jets are swapped with small twin-engine planes – without the airline notifying you by email or phone. Therefore, I highly recommend spending your last night in Port Vila just in case. This is especially true if you are not flying back home with Air Vanuatu.
Lastly, a ~V200 departure tax must be paid in cash at the airport before boarding your domestic flight. The international departure tax is already included in the price of your ticket.
Getting Around The Islands
On most islands, you'll find shared taxi vans (marked with 'B' on license plates) and regular taxis (marked with 'T'). The shared taxis (known as buses) can be flagged from the side of the road, and they'll drop you off wherever you want. They may refuse to take you if they're headed in a different direction but not to worry, another 'bus' will pass in a few minutes. The cost is a few hundred Vatu, but it's wise to consult a local before boarding so you'll know what price you should be quoted by the driver (always agree on the price before).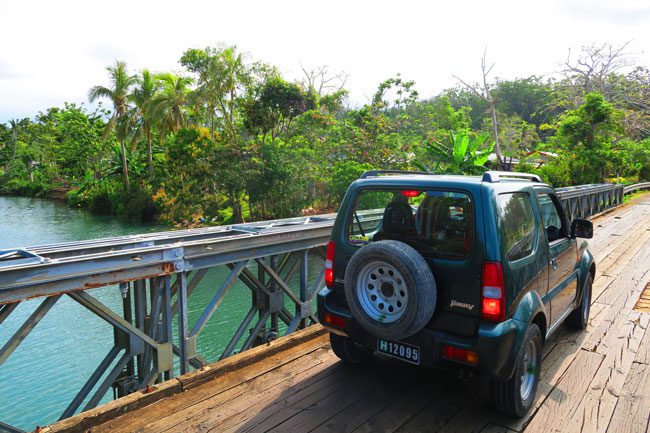 Renting a car in Vanuatu is quite expensive (~ V7000/day), though not a big deal if you're traveling as a couple or group. Rates are negotiable with local operators, but: double-check the quote and the car you actually get, mark all scratches and check if unlimited mileage is included. Be prepared to pay the compulsory insurance, which should amount to ~ V1,500 per day. Both Efate and Espiritu Santo have well-maintained sealed roads. As a budget traveler in Vanuatu, there is definitely no need to have a car at all times, perhaps just here and there for a small road trip.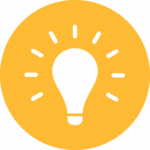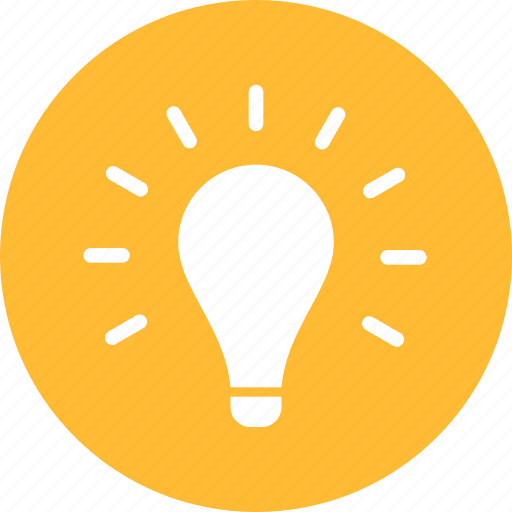 Pro Tip
Check out this article from the Vanuatu Tourism Board for additional information on how to island-hop in Vanuatu and how to get around the islands themselves.
Organized Tours & Excursion In Vanuatu
Some activities in Vanuatu can be done on your own with a rental car, but many activities cannot. By joining organized tours, you get a more complete picture of the places you visit and the chance to meet locals and perhaps visit unknown spots. The following sections of this Vanuatu itinerary list excursion-specific providers, but if you're island-hopping in Vanuatu and looking for a one-stop-shop, check out Vanuatu Ecotours. They offer guided tours and excursions on multiple islands.
Money
Vanuatu's currency is the Vatu (VUV or V). Credit cards can often be used with a 5% surcharge. ATM cash withdrawal charges are outrageous, so try and take out as much in one go. ATMs are available in Efate and Santo, but on Tanna, there is just one ATM that only caters to locals. Bargaining in markets is not accepted, and tipping in Vanuatu is unnecessary. Your bill will often be tallied using a hand calculator, so double-check because mistakes can happen. Many tourist attractions are located on land owned by villages, so do not be alarmed if asked to pay entrance fees. These usually amount to V500 but can be higher in the more popular spots.
Food & Drinking Water In Vanuatu
Unfortunately, fruits and vegetables can only be purchased in local markets and roadside stalls (in Port Vila and large supermarkets). Local grocery shops (most of which are owned by Chinese Ni-Vans) only sell dried goods, with snacks heavily relying on peanuts (keep this in mind if allergic). Local markets are also a great place to buy a home-cooked meal. To reduce any health risks, always check whether meat is refrigerated. You'll no doubt discover the local love for the coconut crab and its appearance on dinner menus. Though delicious, the crab is endangered throughout Vanuatu, so please be conscious and think twice before ordering. Bottled water is not necessary for some islands though highly recommended. Tap water is treated with calcium, and it's always wise to double-check with your hosts.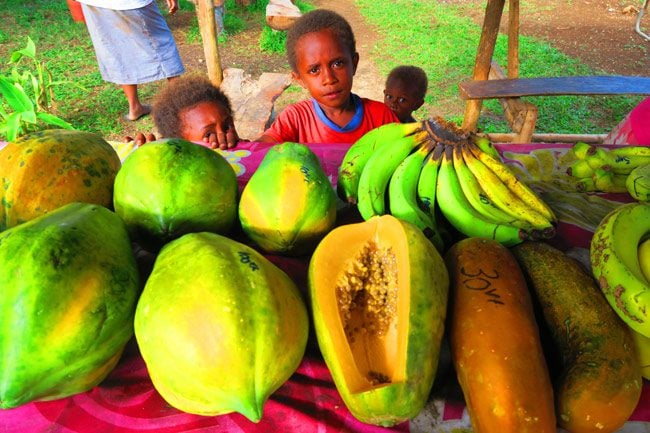 Internet & Mobile Phones In Vanuatu
At the time of writing this guide, Digicel and Vodafone were the mobile operators, offering prepaid packages with data at the Port Vila airport and major towns. Digicel did not have great coverage outside major towns but did offer free data on Facebook and other popular apps. WiFi is readily available in Vanuatu and is almost always free in hotels and guesthouses.
What To Pack For Vanuatu
Aside from the usual, here's what I recommend to pack for a holiday in Vanuatu. For a full list, have a look at the X Days In Y Packing List and ensure you pack the right gear for Vanuatu:
Travel Insurance
Especially in a remote tropical destination like Vanuatu, make sure you have sufficient travel insurance. World Nomads offer excellent coverage and value for money.