Pitcairn Island Travel Guide
Things to See and Do in Pitcairn Island
Listed here are the top Pitcairn Island sites you should see during your visit. This will obviously depend on the amount of time you have on the island and the weather. In the next section, I'll highlight the best Pitcairn Island hikes and walking trails.
Follow the sites mentioned in this section on this interactive map. Simply click on the image to open in Google Maps.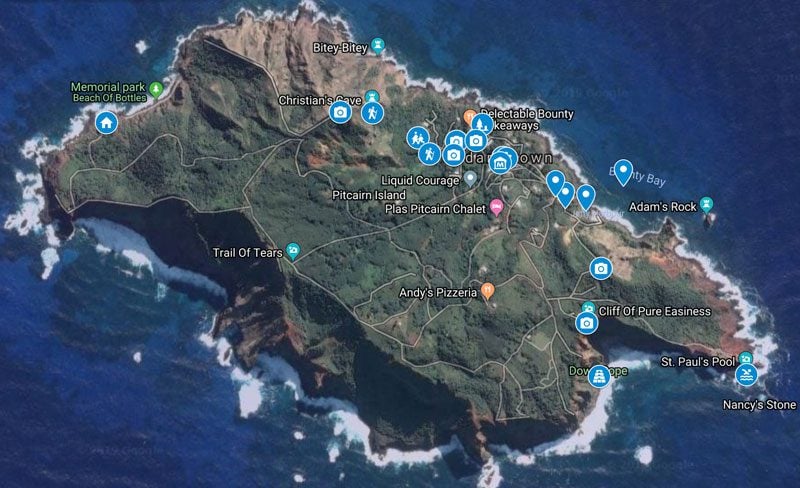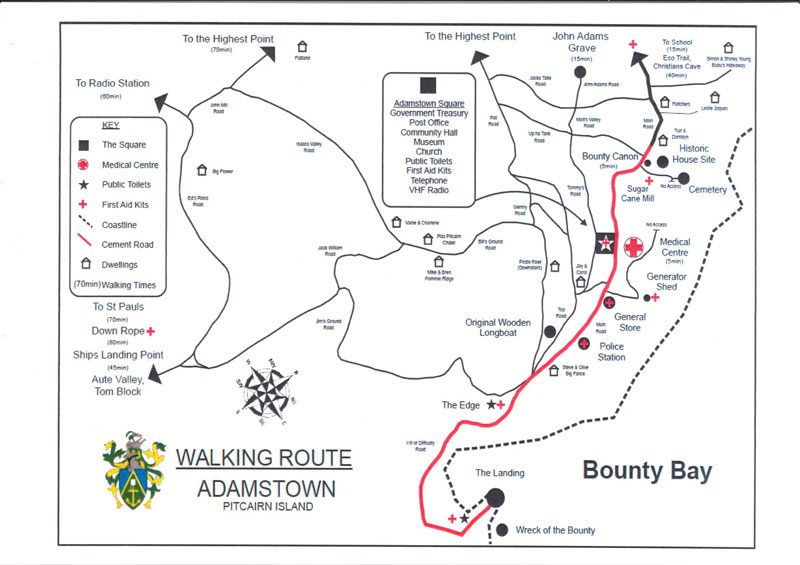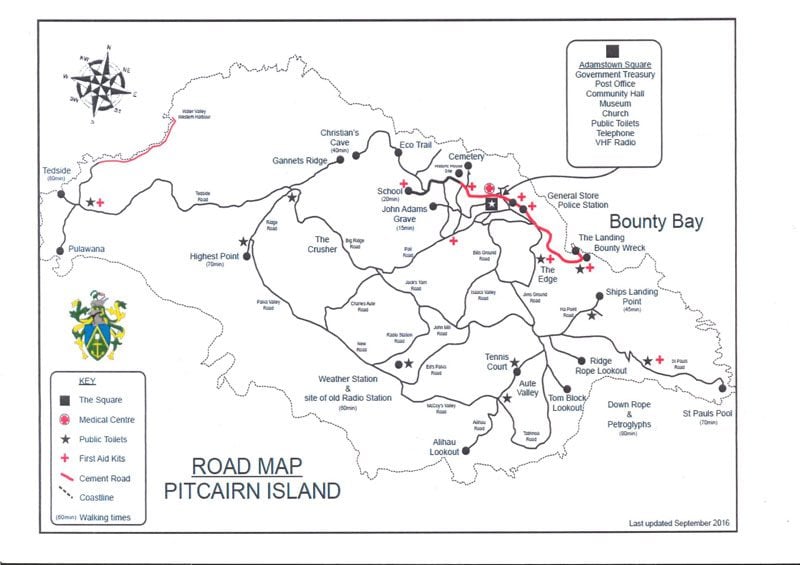 Bounty Bay
This is currently the only landing area on Pitcairn Island and it's not exactly what you would call a harbor. Over the years, efforts have been made to tame the power of the ocean but it is still a rough landing on most days. Bounty Bay is also the site of the Bounty wreckage which lies just a few meters beneath the waves. It is very common to spot sea turtles and rare birds hanging around the landing area.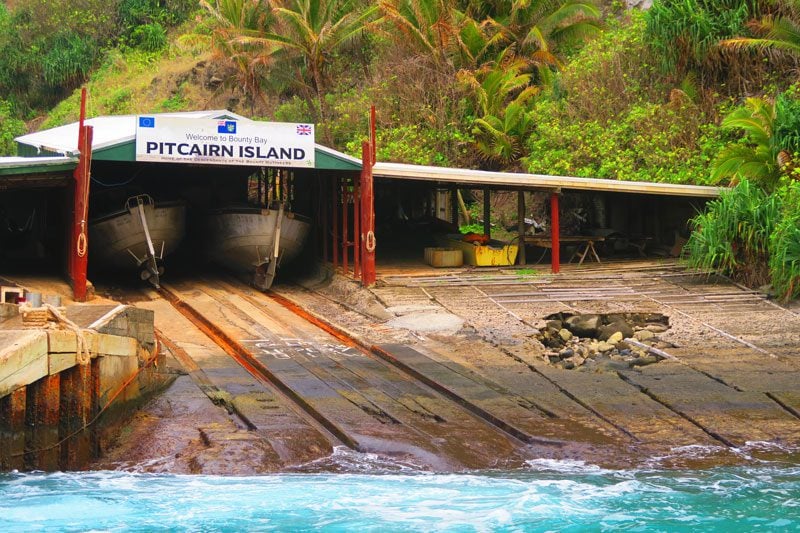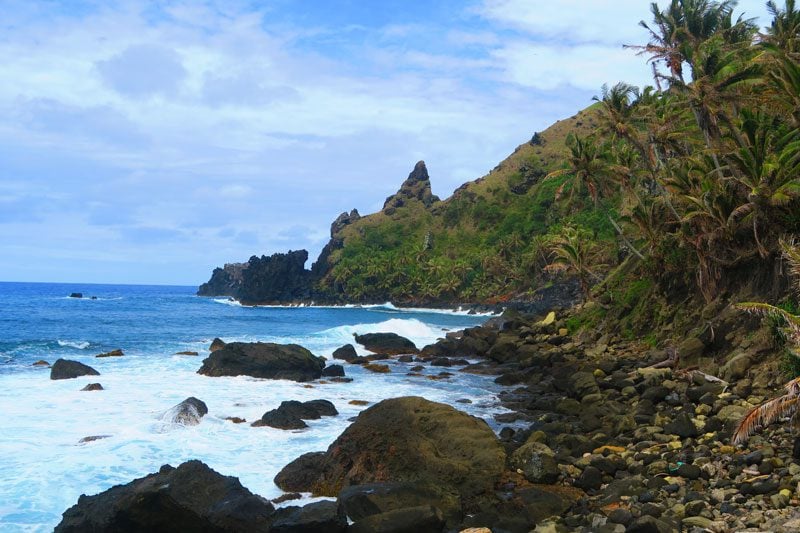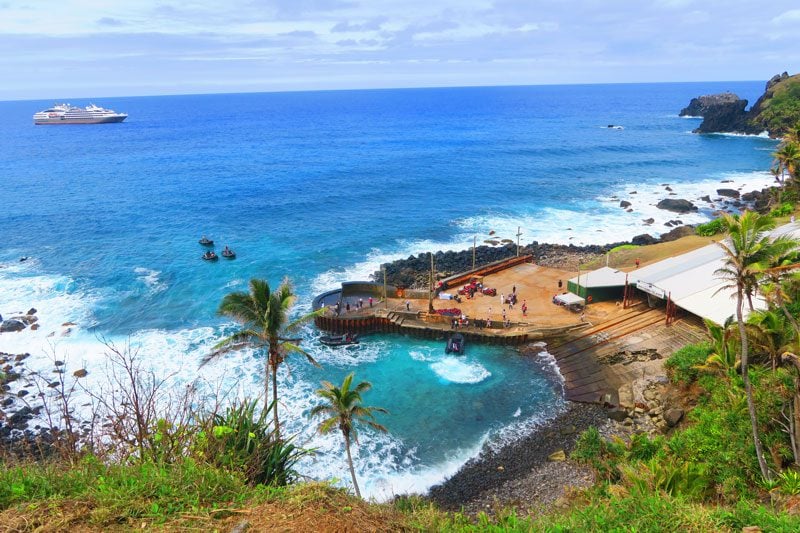 Hill of Difficulty
The legendary trail leading from Bounty Bay to Adamstown was the original path taken by the mutineers when they landed. It steeply rises for 70 meters hugging the side of the cliff. As in the old days, all supplies must still be transported up this road. Before the arrival of motor vehicles in the 1960s locals were known for their high level of fitness, having to often go up and down the Hill of Difficulty. Reports even tell of elderly locals giving a ride on their backs to visitors who found it difficult to scale the hill.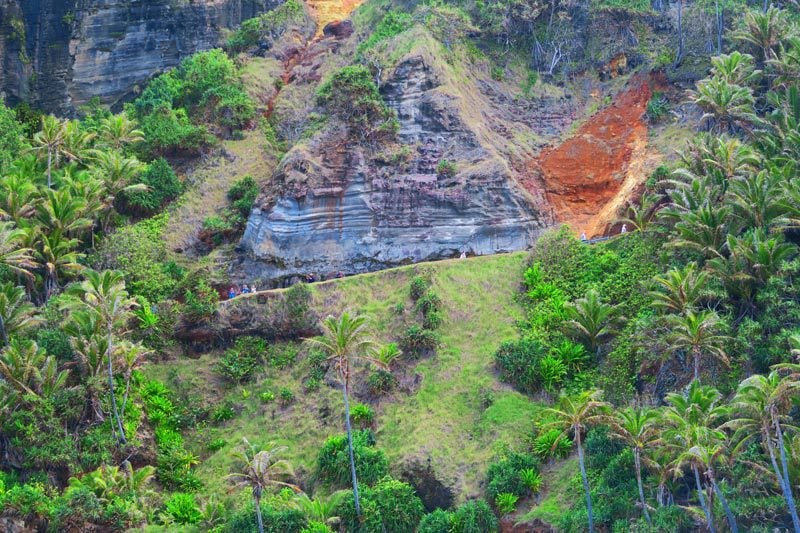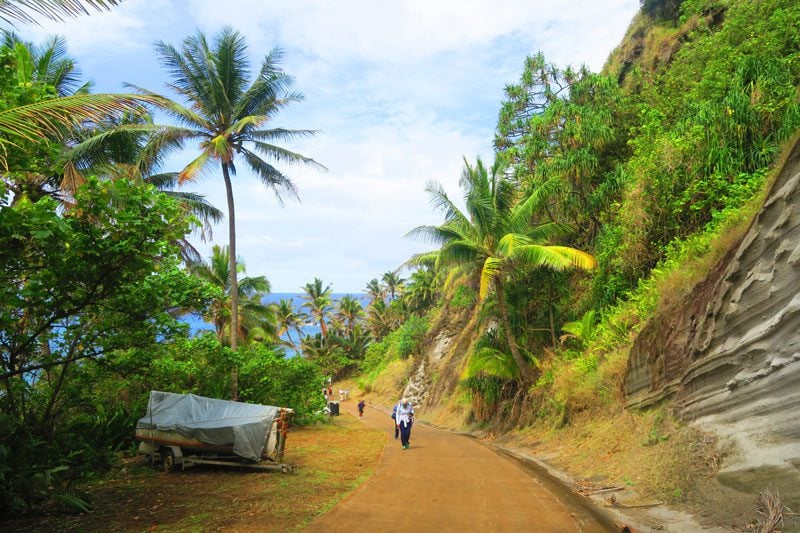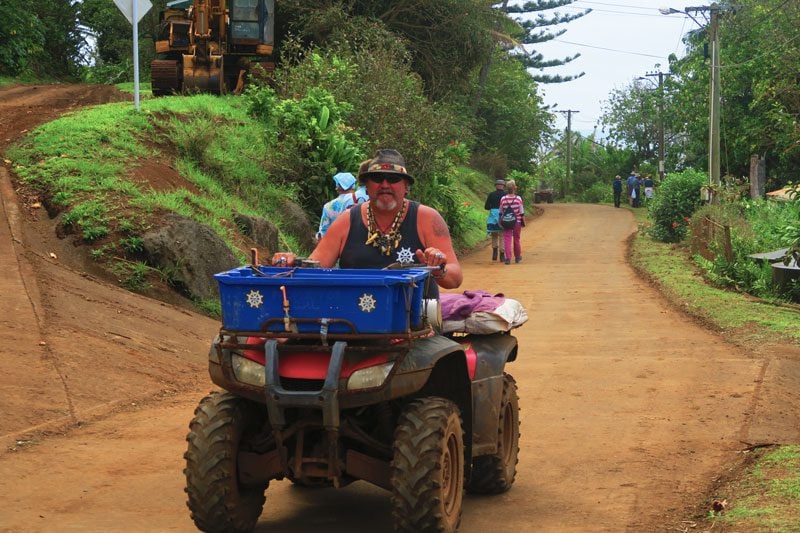 The Edge
On your left just as you finish climbing the Hill of Difficulty, The Edge is an iconic lookout point over Bounty Bay and home to commemorative plaques honoring the original settlers of Pitcairn, both the British mutineers and Polynesian men and women.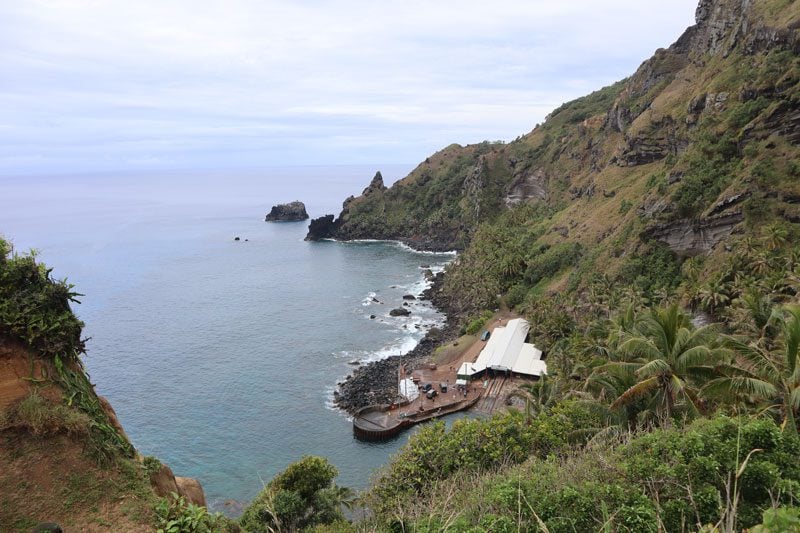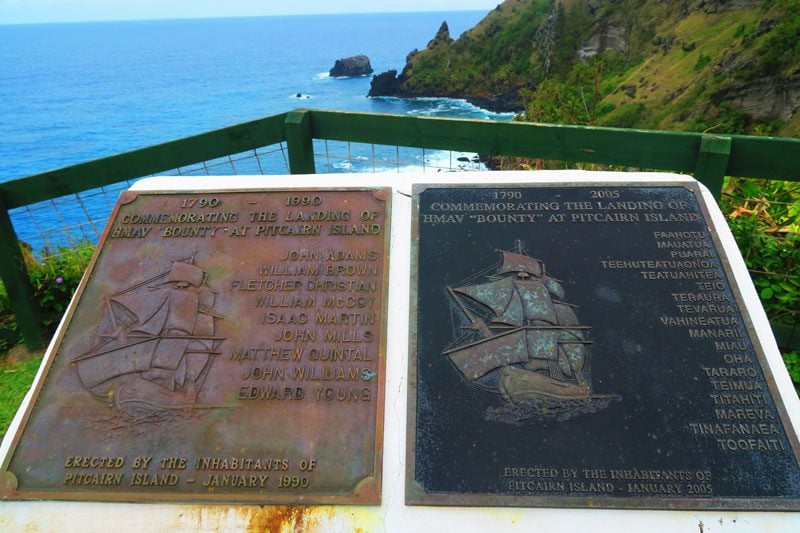 Whale Watching
Humpback whales visit the Pitcairn Islands (mainly Pitcairn and Henderson) between July and November. If you're lucky, you might spot these majestic marine mammals in Bounty Bay. On my second visit to Pitcairn Island, we were very fortunate to spot a mother and a newborn from up close!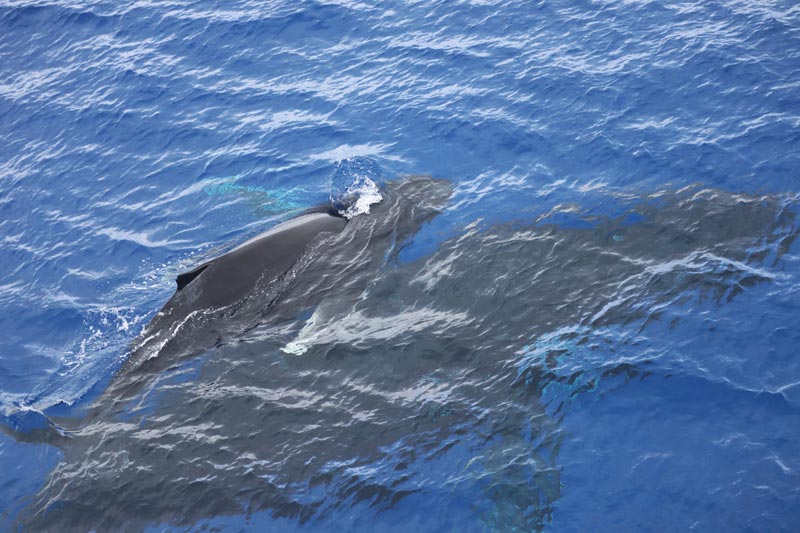 Adamstown
The only settlement on the island, Adamstown – population fewer than 50 – isn't a very happening place but it will be if you visit Pitcairn on a cruise ship. On the outskirts of the village are the local police station, health center, and general shop but most of the "action" is centered around the main square. This is also where Pitcairners gather in the small community hall.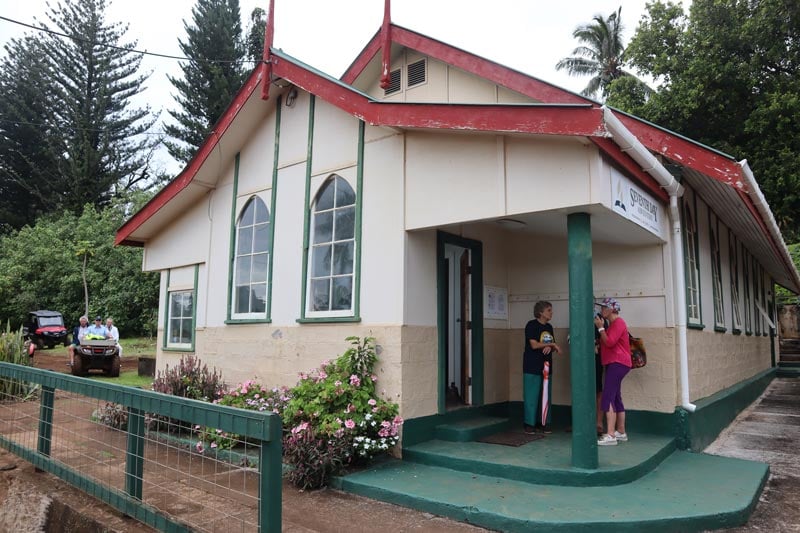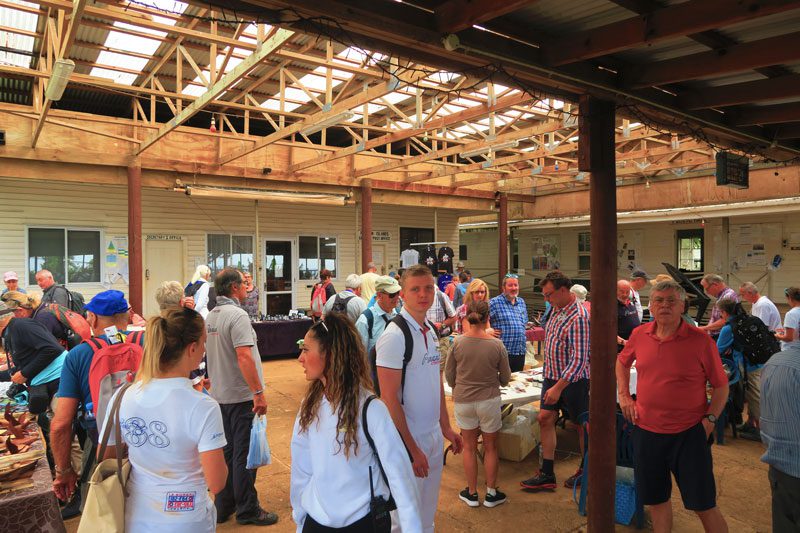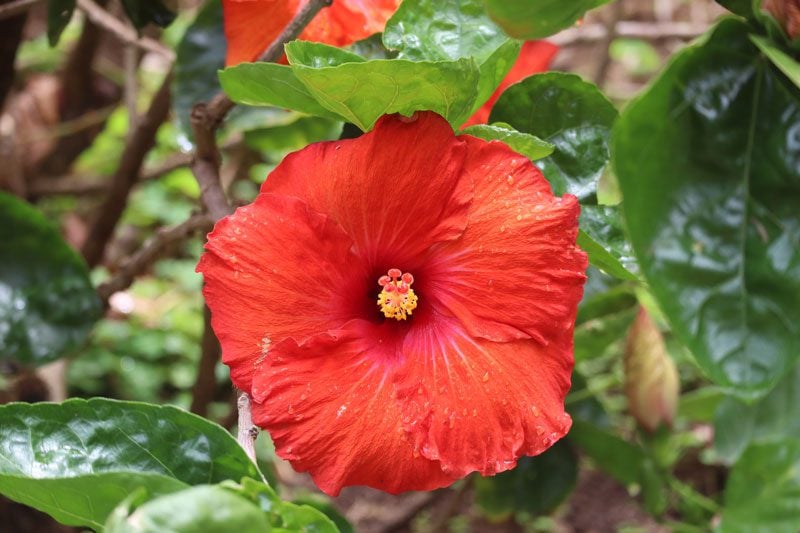 The main square is the best place to buy original crafts, souvenirs, and collectibles if you're visiting Pitcairn Island on a cruise ship. There's also a new craft shop called Pitkern Island Artisans Gallery, located further down the main road heading towards the school
Museum
Reached via a flight of stairs just behind the main square, Pitcairn's museum ($5 entree) is home to the Bounty Bible as well as many artifacts from the legendary ship and ancient Polynesian settlement. It is well worth the visit but can get very crowded when cruise ships visit.
As you're coming up to the museum from the main square, you'll notice a typical home to your right, decorated with the remnants of the bell taken from the Bounty. The home is owned by a lovely local resident who is a descendant of Fletcher Christian (her mother often operates the museum). See if she's around and up for some small talk.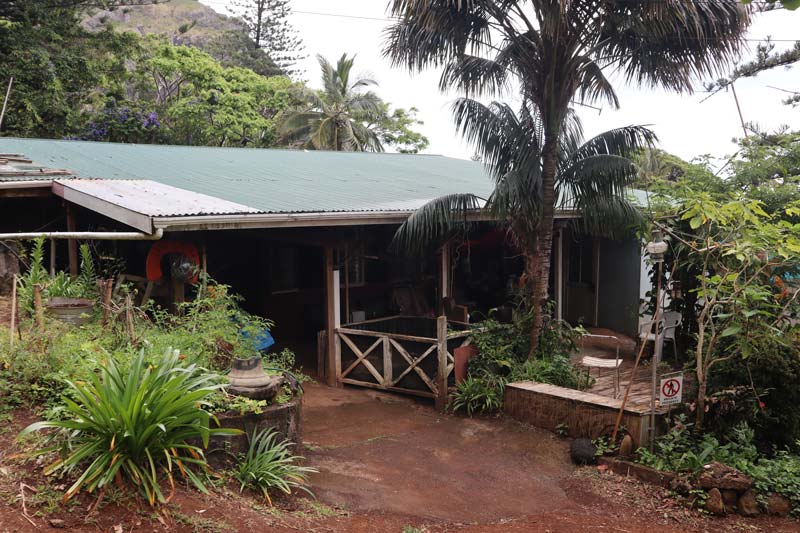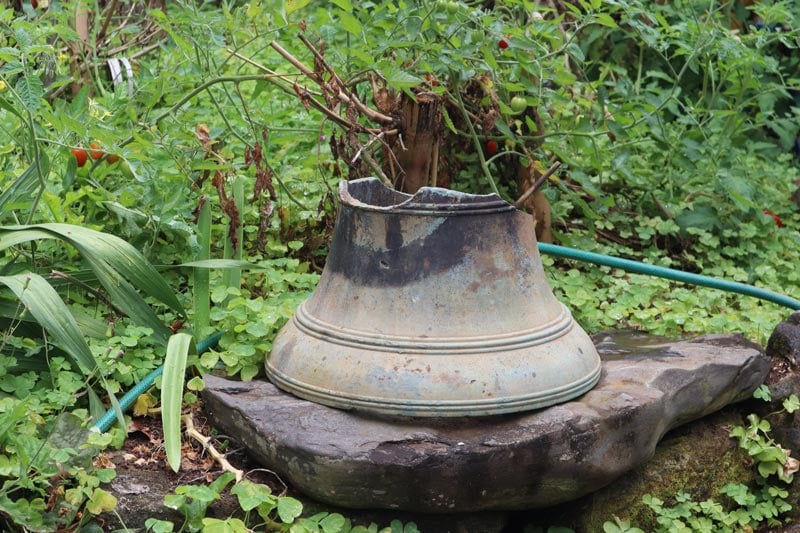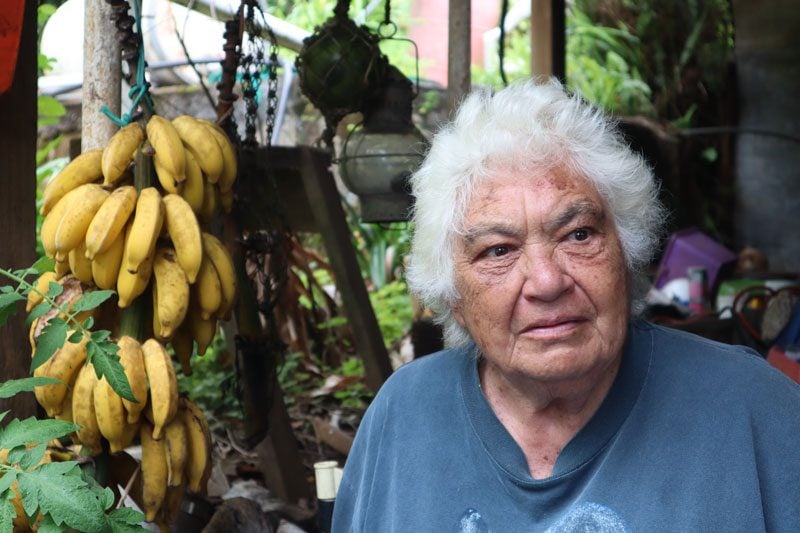 Post Office
Many locals sell collector stamps but if you actually want to send something home or buy individual stamps, head to the local post office. Keep in mind though that it will take several months for any parcel to reach its destination.
Bounty Anchor
Salvaged in 1957 from Bounty Bay, the massive anchor of the HMS Bounty is proudly displayed in the main square.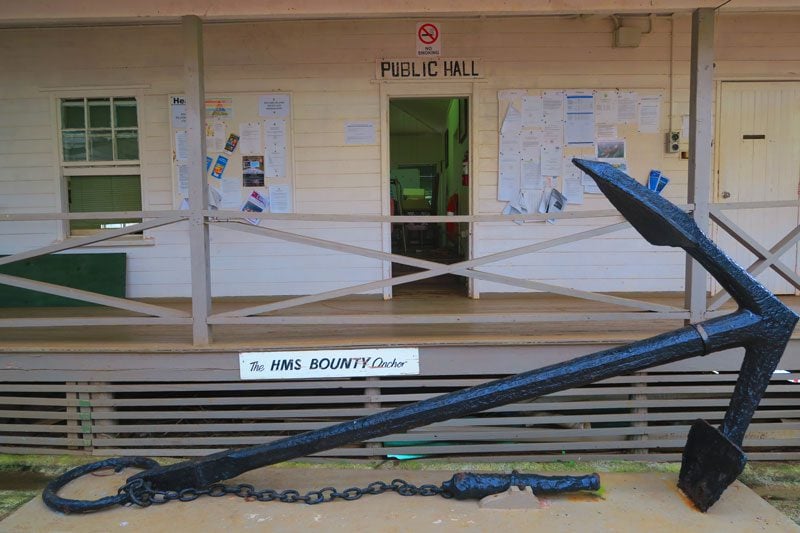 Adventist Chruch
Built in 1954, Pitcairners associate themselves with the Seventh Day Adventist Church since conversion in the late 1880s. These days, few locals attend Sunday church service but be sure to try your luck when you visit.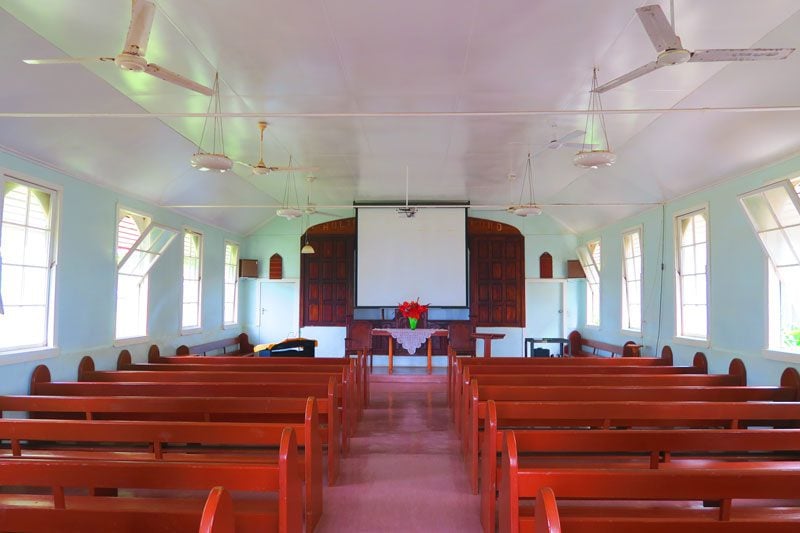 Giant Banyan Tree
On the "outskirts" of Adamstown just before you reach the cemetery, Pitcairn's likely ancient look-and-feel comes into view in the form of a giant banyan tree. This part of the island is very tropical with many birds and colorful flowers hanging around.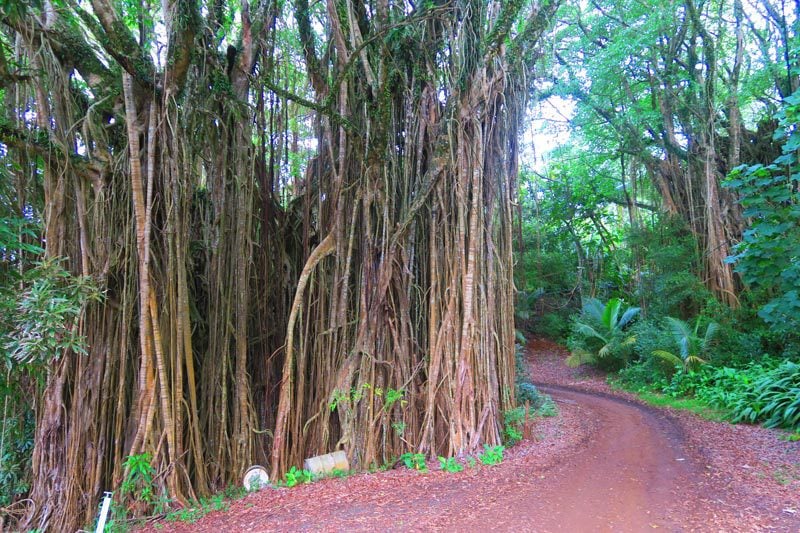 Cemetery
The island's cemetery is populated with a just small handful of family names. For those familiar with the story of Bounty, they won't come as a shocking surprise. At the turnoff to the cemetery from the main road, one of the rusty Bounty canons is on display. Further along, the cemetery path stands Pitcairn's sugar cane mill. A long-running community tradition, locals gather each year to produce sugar syrup that will be used for making pudding and other sweet delights.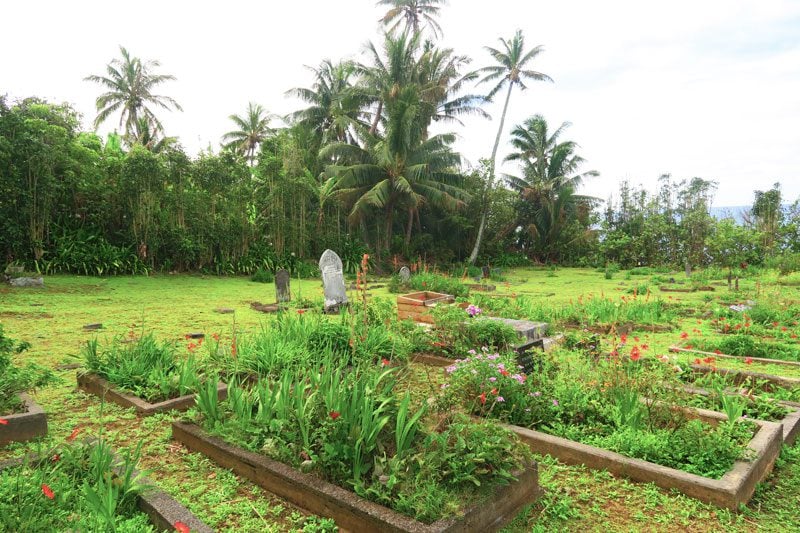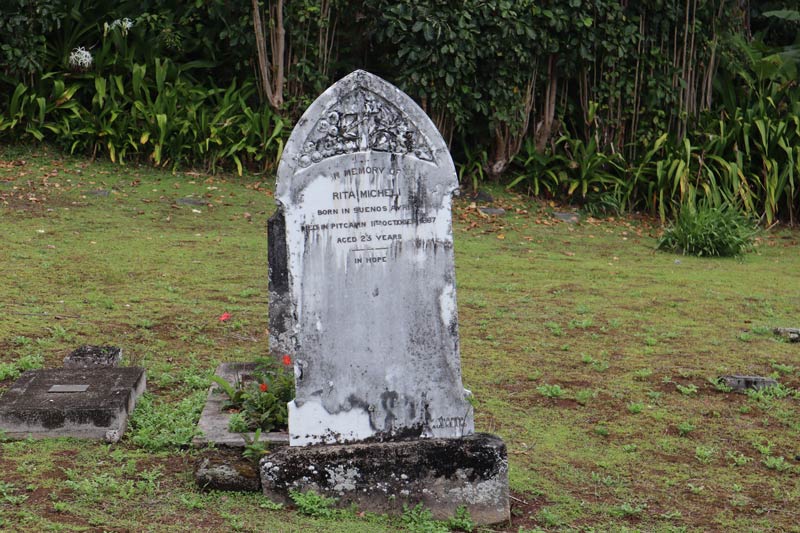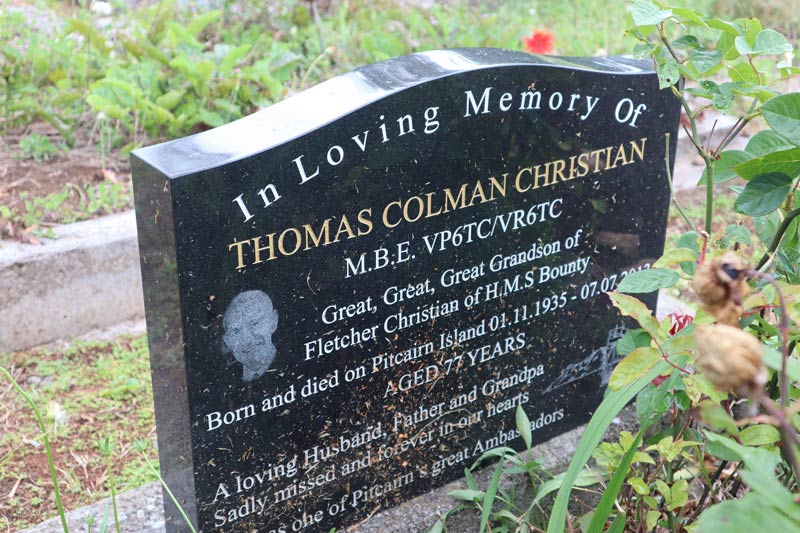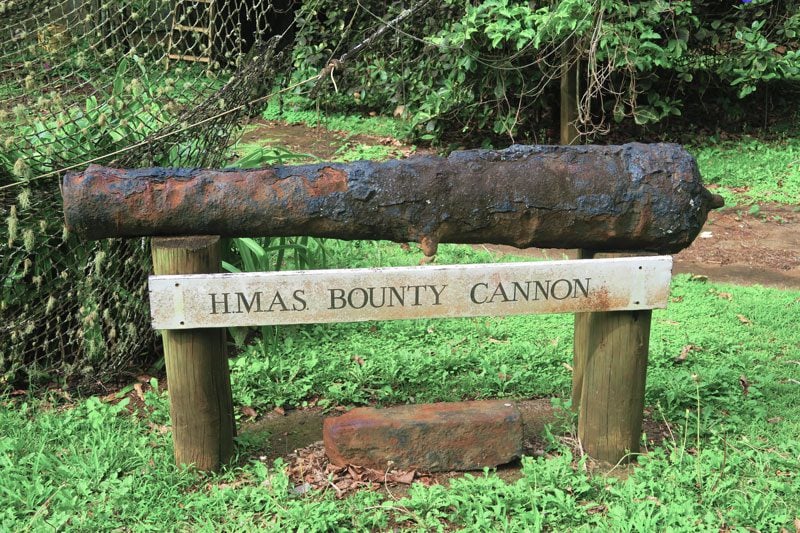 Former Prison
In 2004, the tiny community was rocked by a highly publicized sexual assault trial that made waves across the world. As a result of the verdict, a few of the community's adult male population was given a prison sentence but there was one problem – the island had no prison! So an island-style prison had to be built, including a fence, a yard, and living quarters. Today, the former "prison" houses the Pitkern Island Artisans Gallery.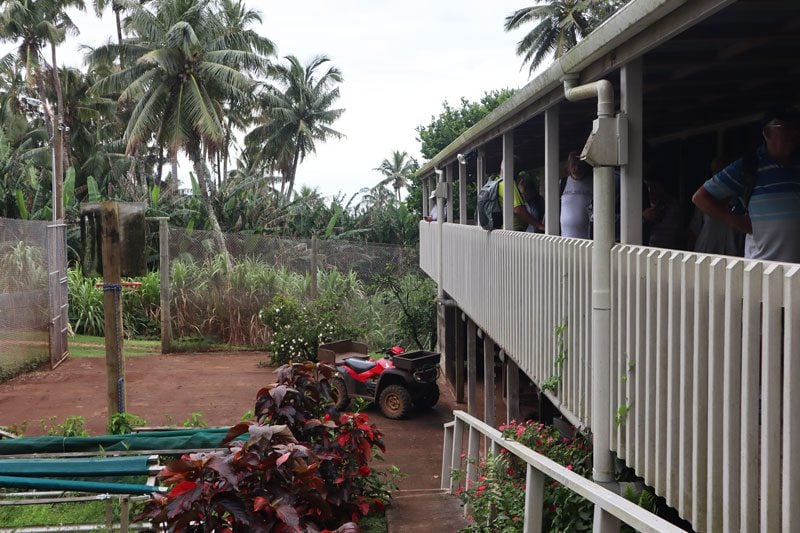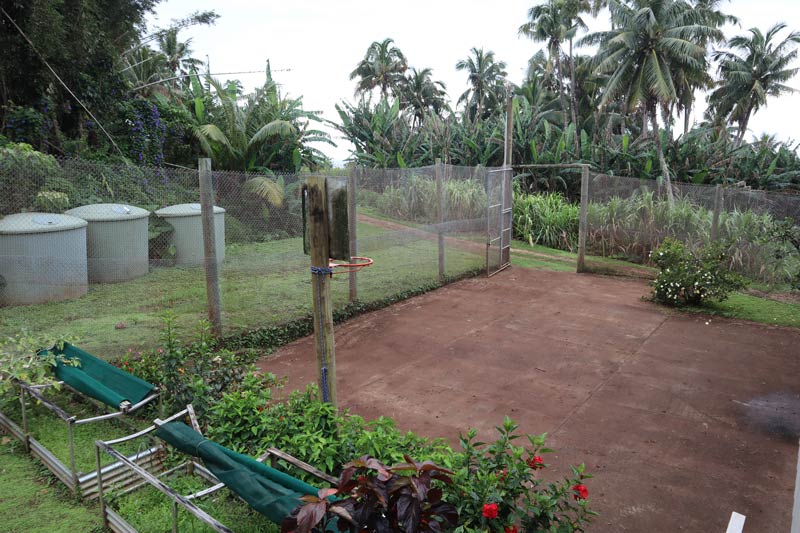 Pulau School
The only school on the island, there are currently more toilet stalls than the current school roster. The complex itself is far beyond the needs of the island, with plenty of space and even a large herb garden. Tourists are welcome to visit after 10:30 am when school is in session.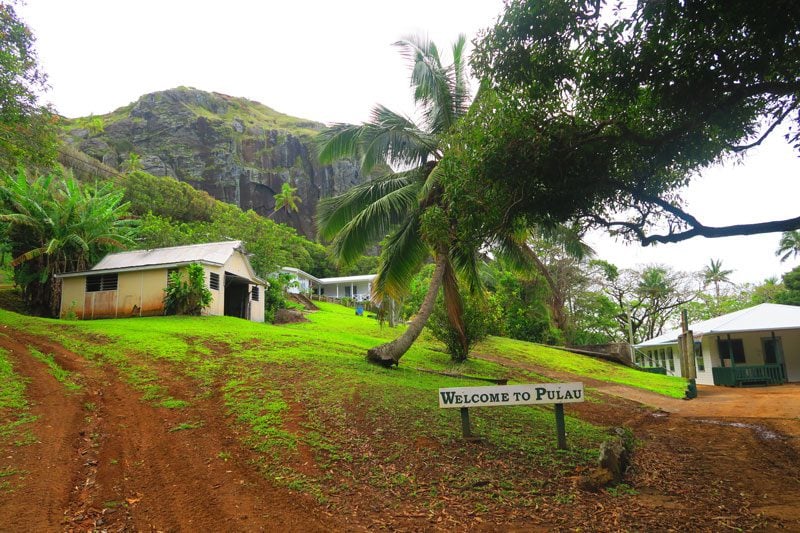 John Adams Grave
Known as the "father" of the modern settlement on Pitcairn, John Adams is the only mutineer whose burial site is marked. Adams was more or less illiterate when he landed on Pitcairn but thanks to a fellow mutineer and the Bounty's bible, Adams became a devout Christian. The only mutineer to survive a bloody civil war and deadly accidents, Adams formed a religious community living in harmony. So amazed were early visitors who ended the settlement's isolation, that Adams was forgiven for his crime. Adams is buried next to his wife and daughter.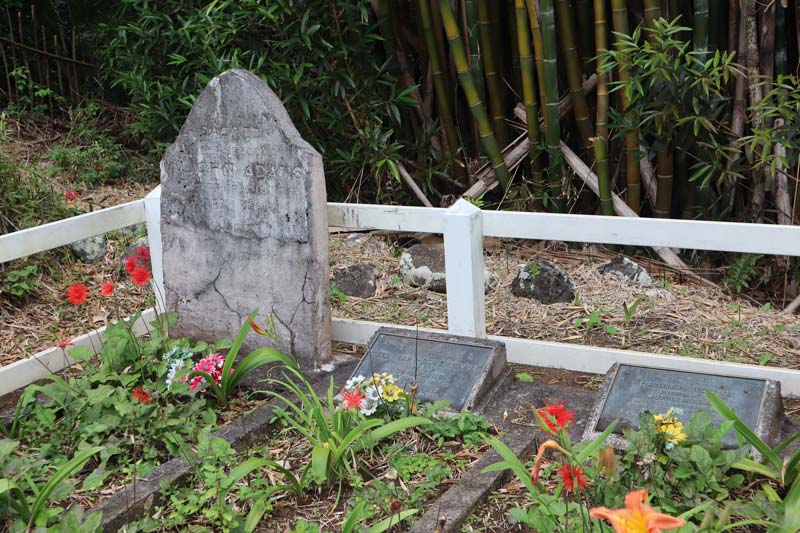 Eco Trail
The Eco-Trail is a lovely path that heads through a lush part of the island towards Fletcher Christian's cave. It isn't a long walk and nature lovers will appreciate it.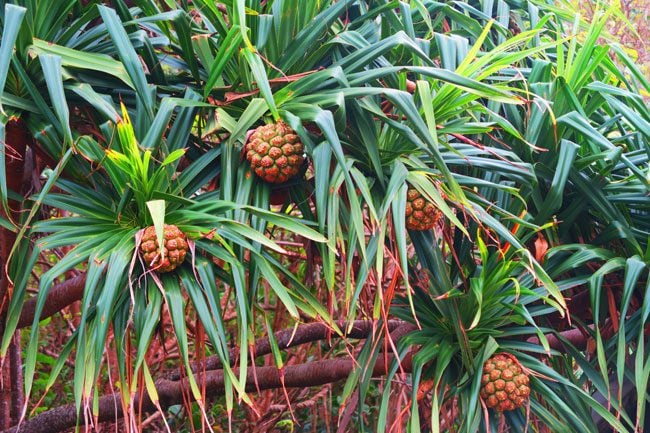 Fletcher Christian's Cave
It is said that Fletcher Christian spent many hours in solitude up here, gazing at the endless ocean in fear of a British search party out for revenge or perhaps in remorse for having sent his former mentor – Captain Bligh – off on a small boat with little provision (Bligh and his loyalists managed to make it to Timor in an incredible feat of survival and navigation). You can reach Christian's Cave via a short climb from the end of the Eco Trail but be sure to take extra care and do not attempt to climb to the cave after it has rained.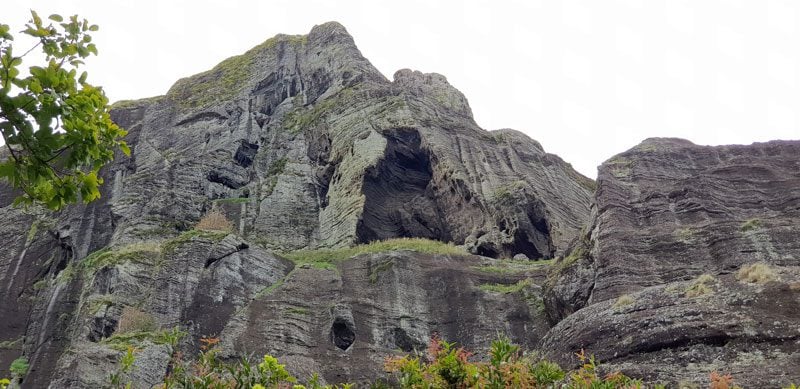 Highest Point
At 347 meters, the highest point on Pitcairn offers unbeatable 360-degree views plus there's a cool sign listing just how far you are from just about anywhere in the world. If it's a clear day, be sure to come up here either on foot or on a quad for a picnic.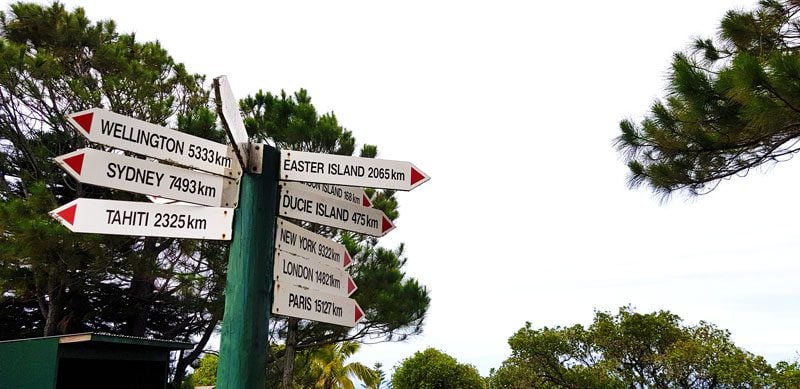 Ship's Landing Point
A magnificent lookout high above Bounty Bay with sweeping views of Adamstown. Picnic tables are available and you'll want to leave enough time to hang around this scenic spot.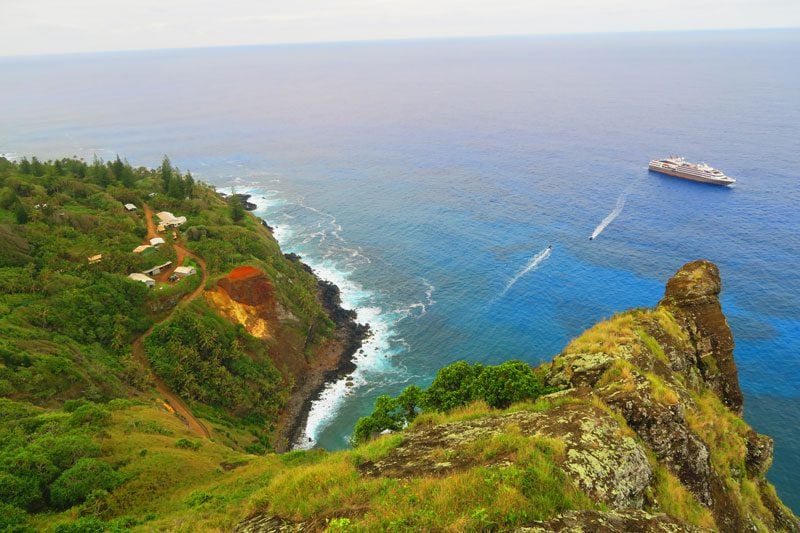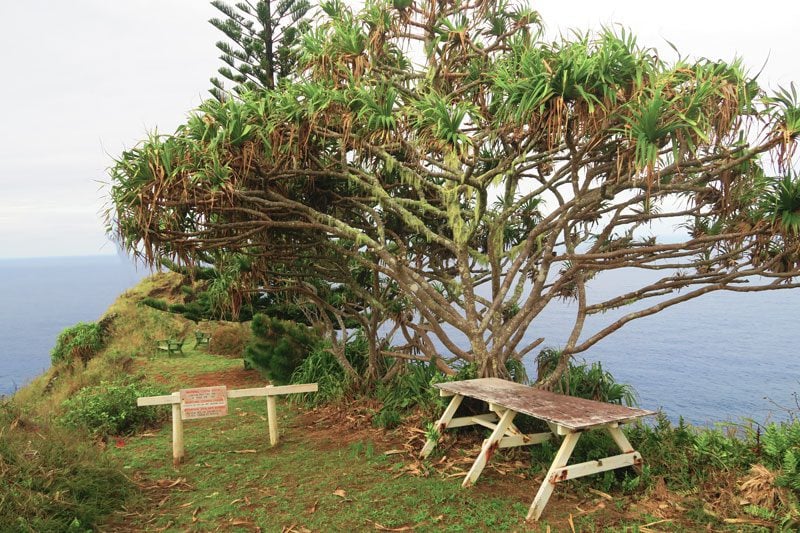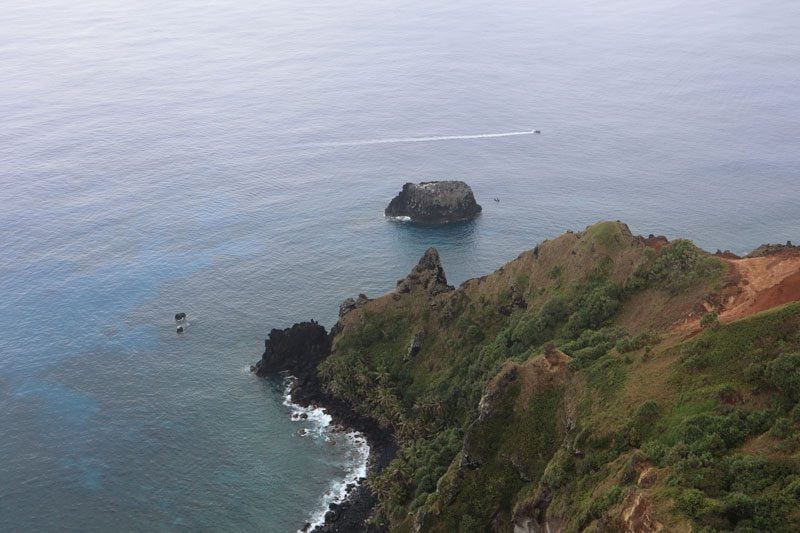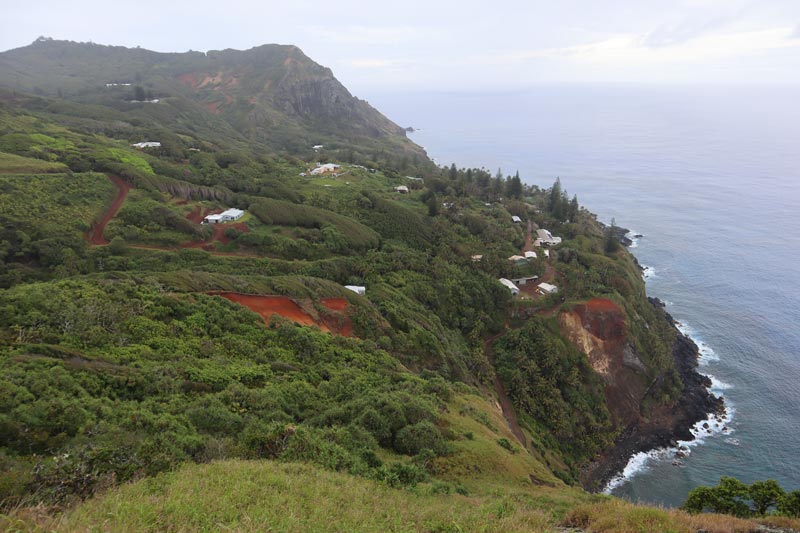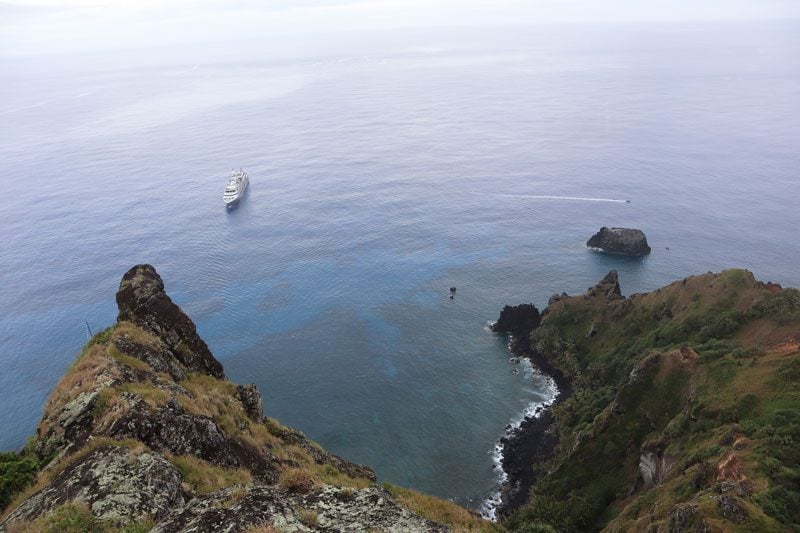 Ridge Rope Lookout
This is a prime lookout during the whale season (July-October) and if you can't make it all the way to St Paul's Pool, you can catch a glimpse of the natural wonder from up here.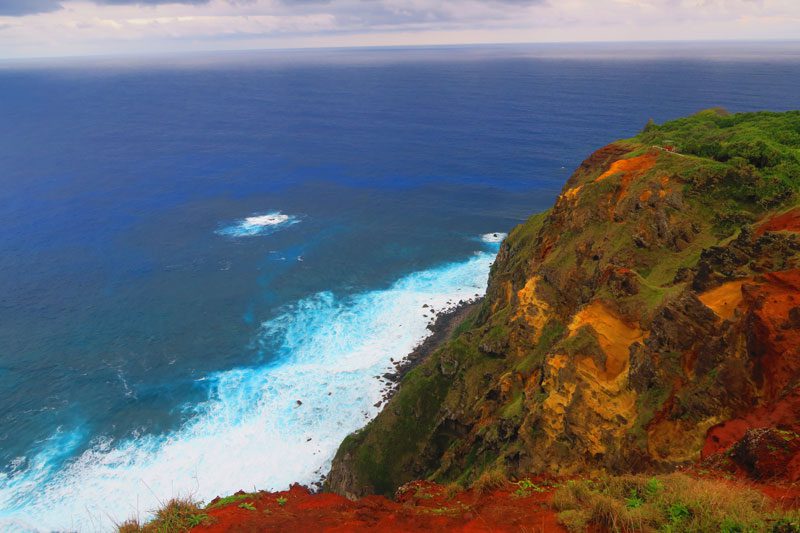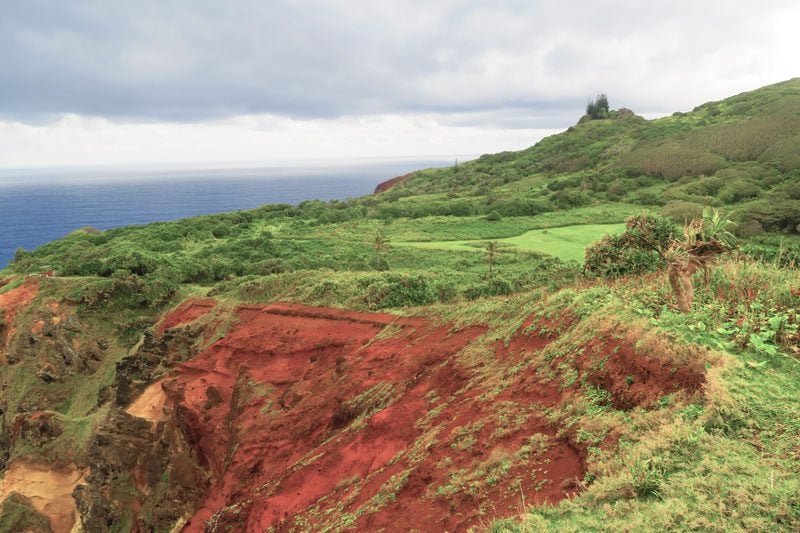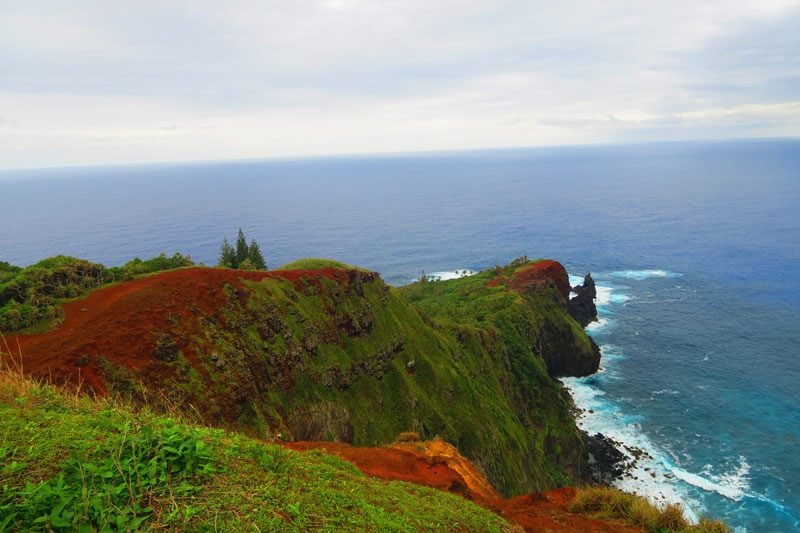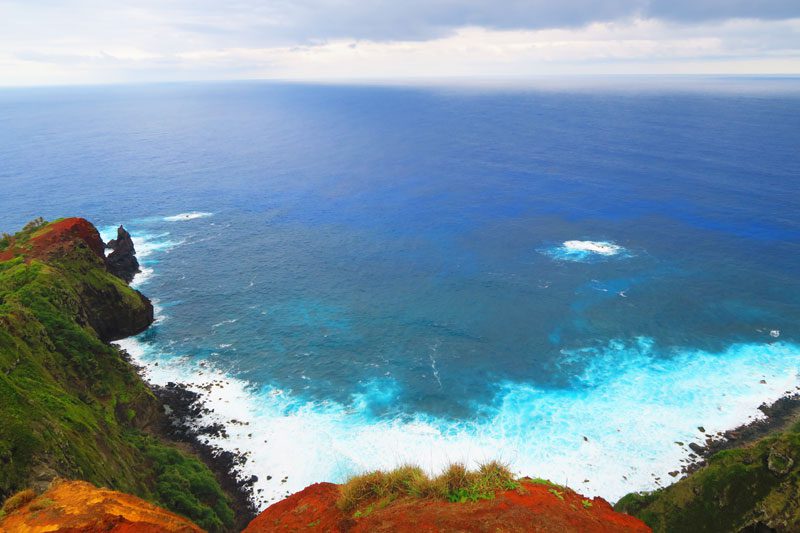 Down Rope
One of the least accessible spots on Pitcairn, be sure to only visit with a local guide. Down Rope is the only beach on Pitcairn Island and it also served as an obsidian quarry for ancient Polynesians. It is still possible to see petroglyphs left behind. En route from Ship's Landing point to St Paul's Pool, you'll see a small sign pointing to Down Rope. Basically, you'll need to you a rope to head down through thick vegetation and it is quite dangerous even on dry days (so be sure to go with a local). You can also see the petroglyphs if you head further in the direction of Tedside.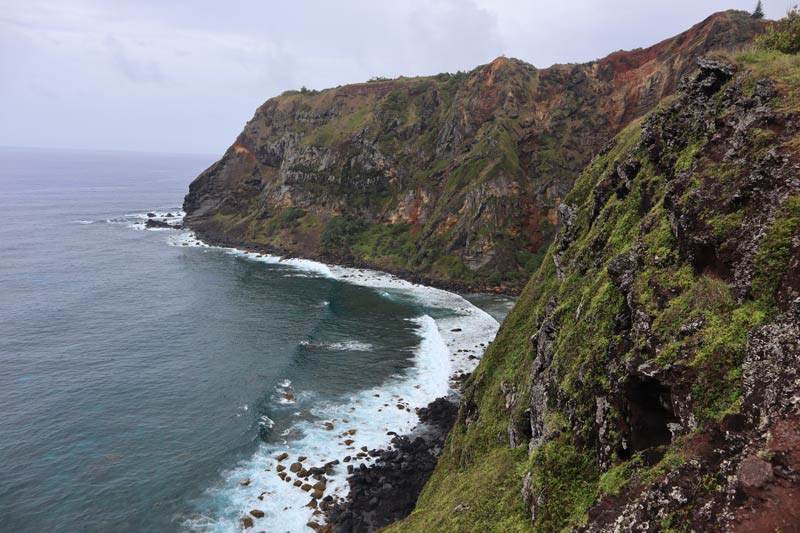 St Paul's Pool
Probably the most impressive natural feature of the island, this is one of the must-see highlights on Pitcairn! St Paul's is a natural pool cradled by a rocky outer layer that forms a cathedral-like experience. The water is crystal clear and you can even find lobsters if you come equipped with a mask and snorkel. Access to the pool is a bit challenging and swimming is weather dependent as the pool is often battered by ocean waves. Swimming is at your own risk and be sure to be accompanied by locals.
A dirt road heads down to the pool and it can be very muddy if it has recently rained. Along the way, you'll notice highly eroded red mud and many pandanus trees.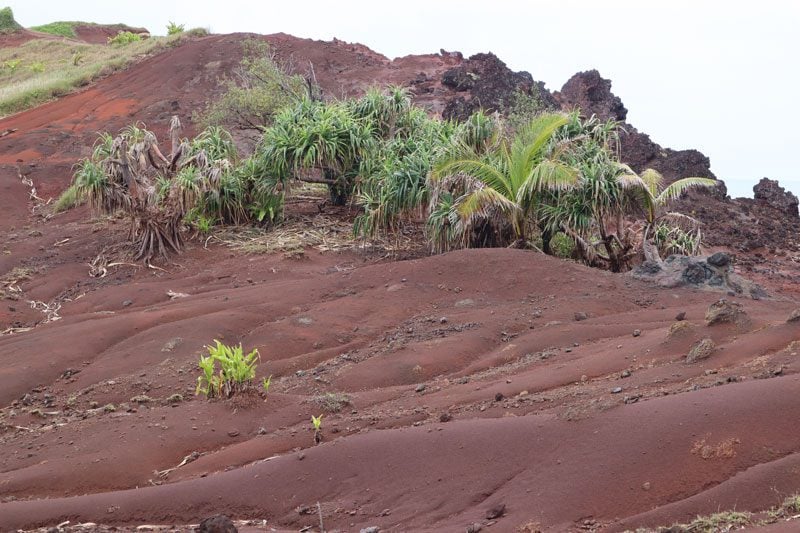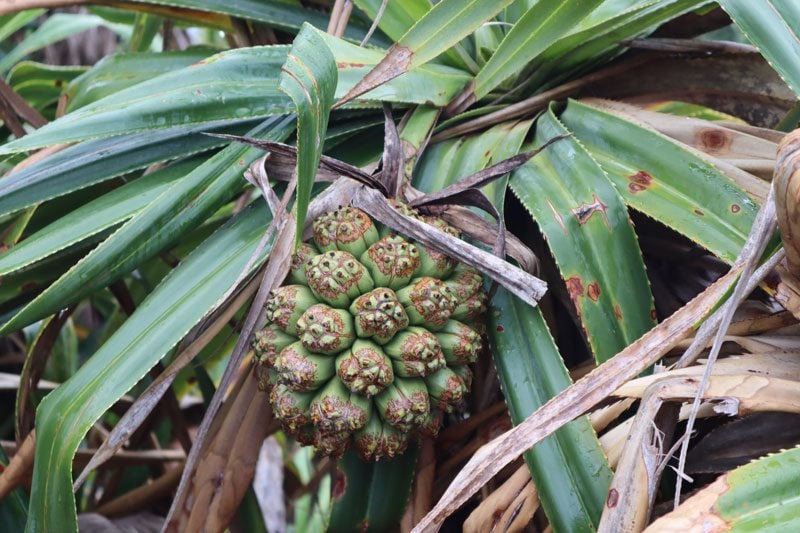 The dirt road meets a set of stairs that take you further down, ending in a series of boulders that you must negotiate before hitting the water. I recommend bringing a pair of reef shoes, and DO NOT forget snorkeling gear (and an underwater camera).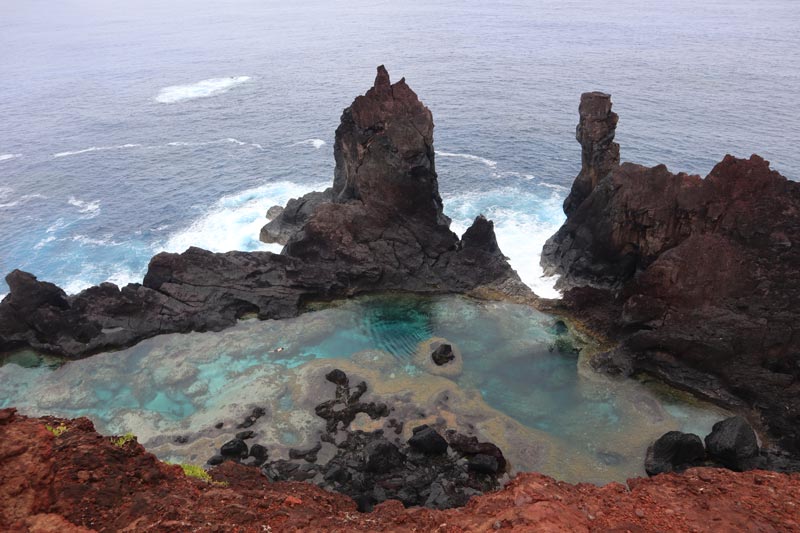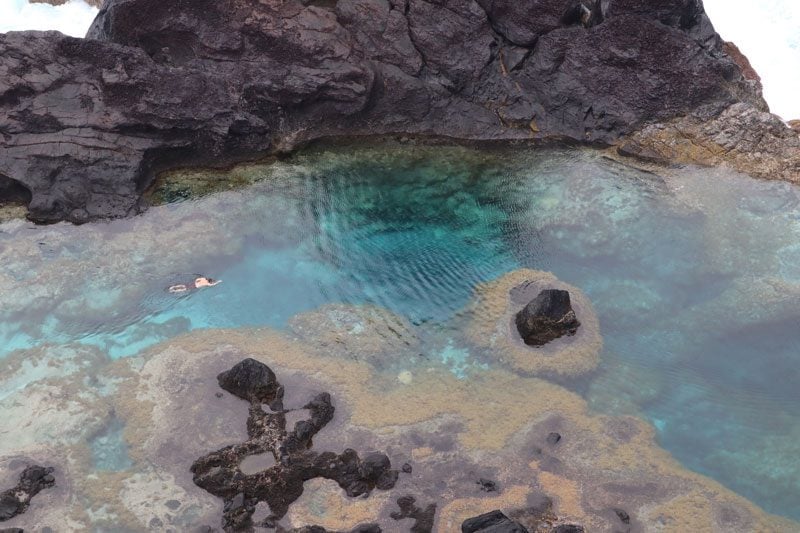 Tedside & Galapagos Turtles
Tedside is the furthest spot on the island and en route, you can pay a visit to Pitcairn's celebrity Galapagos turtle known locally as Miz T. Tedside is also the site of an alternative landing area for ships and a favorite fishing spot for Pitcairners.
Whale Watching in Pitcairn Island
From July to October, humpback whales visit the waters off Pitcairn to give birth and mate. With a lot of patience, you should be able to spot whales from the many lookout points on the island. For close encounters, inquire with the locals.
Scuba Diving in Pitcairn Island
Though it's been over 220 years since the Bounty was sunk by the mutineers – ample time for the wood to decay and for looters to salvage highly-prized souvenirs, it is still possible to see a few underwater relics of the HMS Bounty. Experienced divers might have some luck with organizing a dive in Bounty Bay so be sure to bring your credentials with you.
Trips to Neighboring Islands
Islanders occasionally visit Henderson Island for leisure but mainly to collect craft wood and even more rarely visit Oeno Atoll. Even for local Pitcairners, scoring a seat on a boat heading to the outer islands is quite an accomplishment so I can't suspect tourists will have any luck. If you do visit Pitcairn on a chartered yacht, be sure to explore this opportunity. If you visit Pitcairn as part of a cruise and coming from or heading to Easter Island, there's a good chance you'll pass by Oeno Atoll which is the southernmost atoll in the world, and a bird-watchers paradise!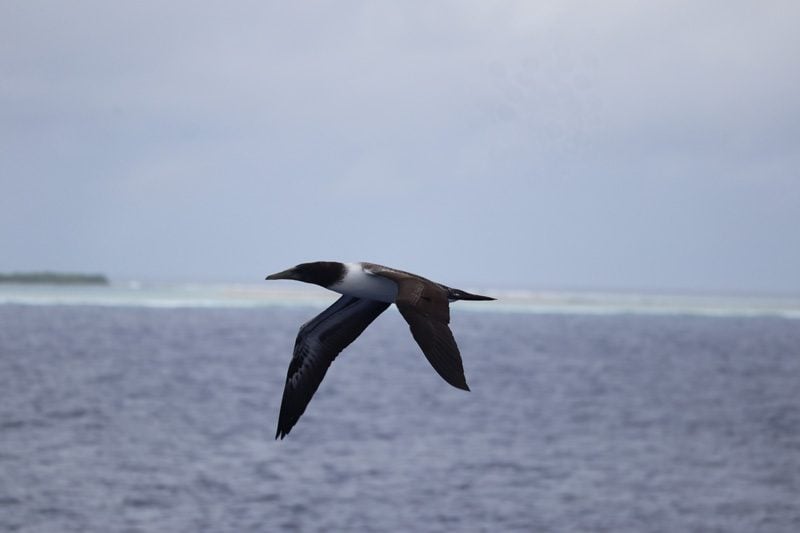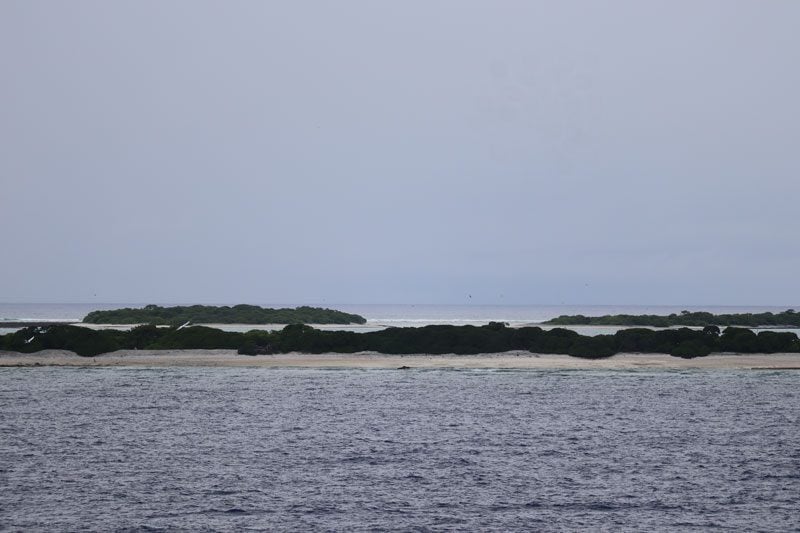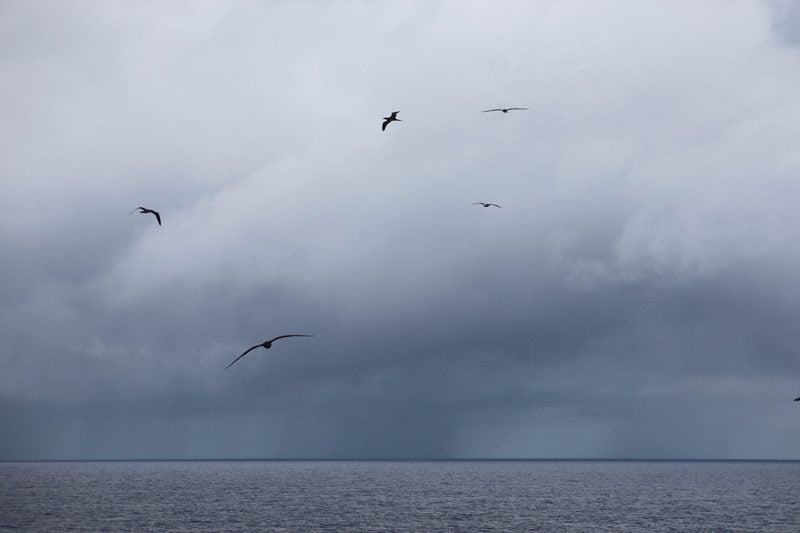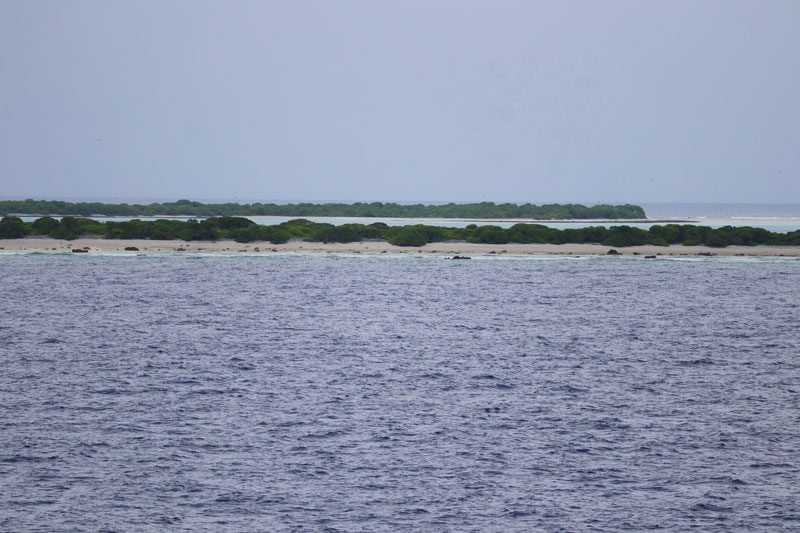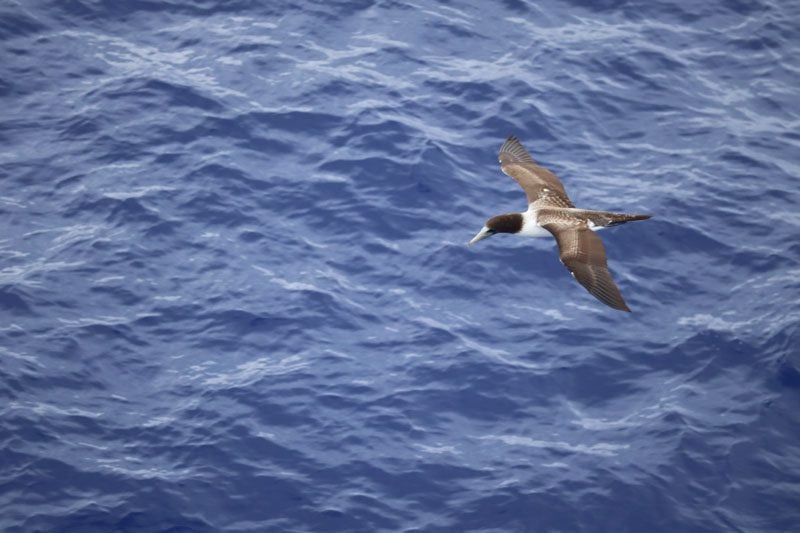 Walking and Hiking Trails on Pitcairn Island
Pitcairn Island is a paradise for hikers. The island has many marked trails that lead visitors to the most interesting points on the island. Be sure to keep your eyes peeled and spot some of the rare endemic birds which call Pitcairn home. Also, please do take extra caution and watch your footing. Do not leave the trails as accidents have happened!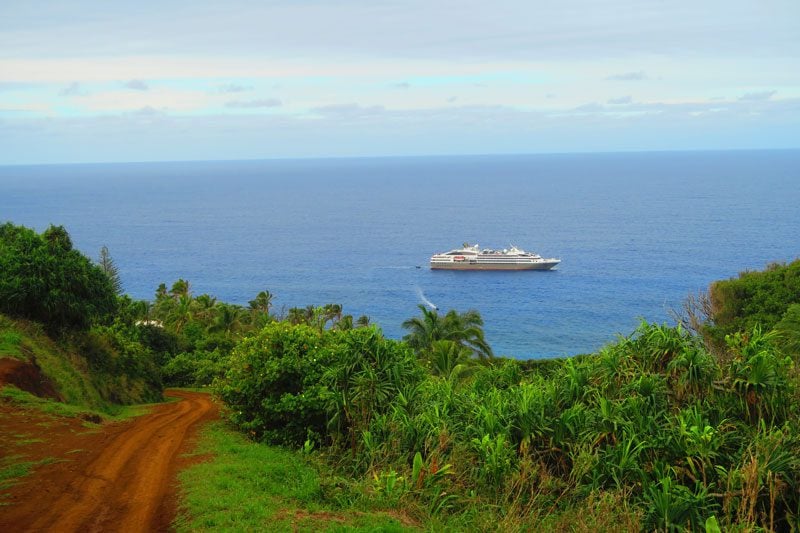 Here is a scanned map of the official trails on Pitcairn. The times mentioned are return times from Adamstown. You can download the map in PDF format here.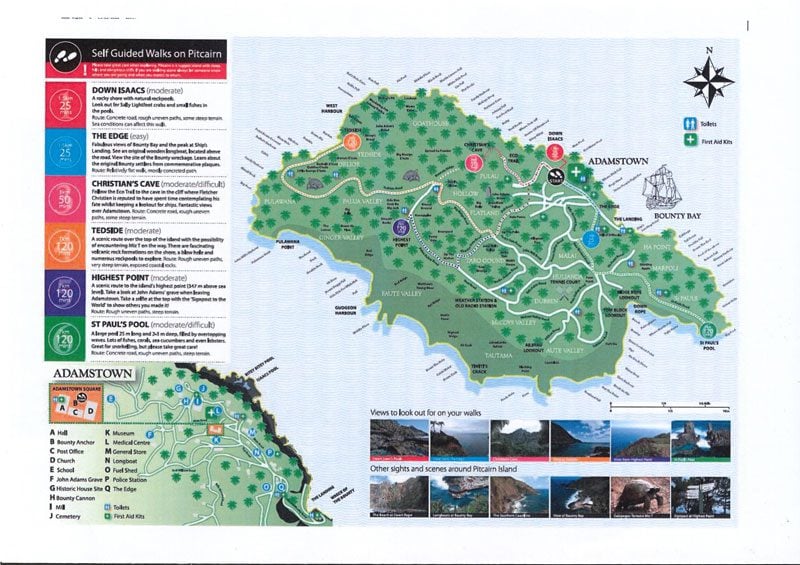 ---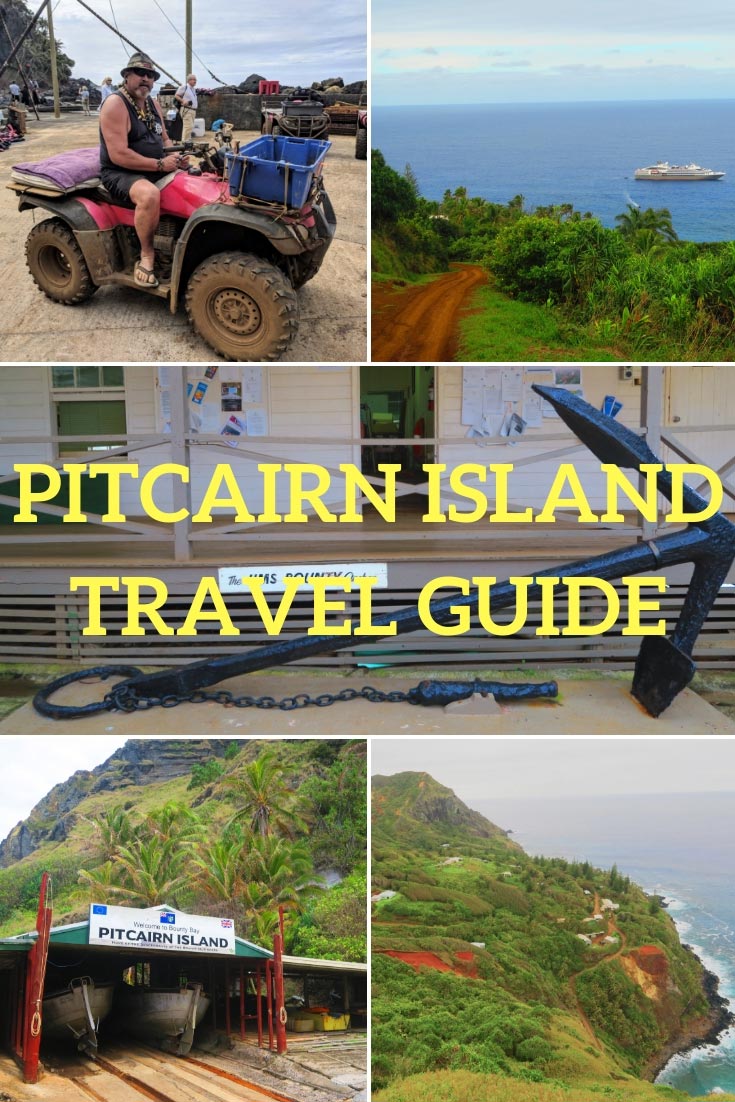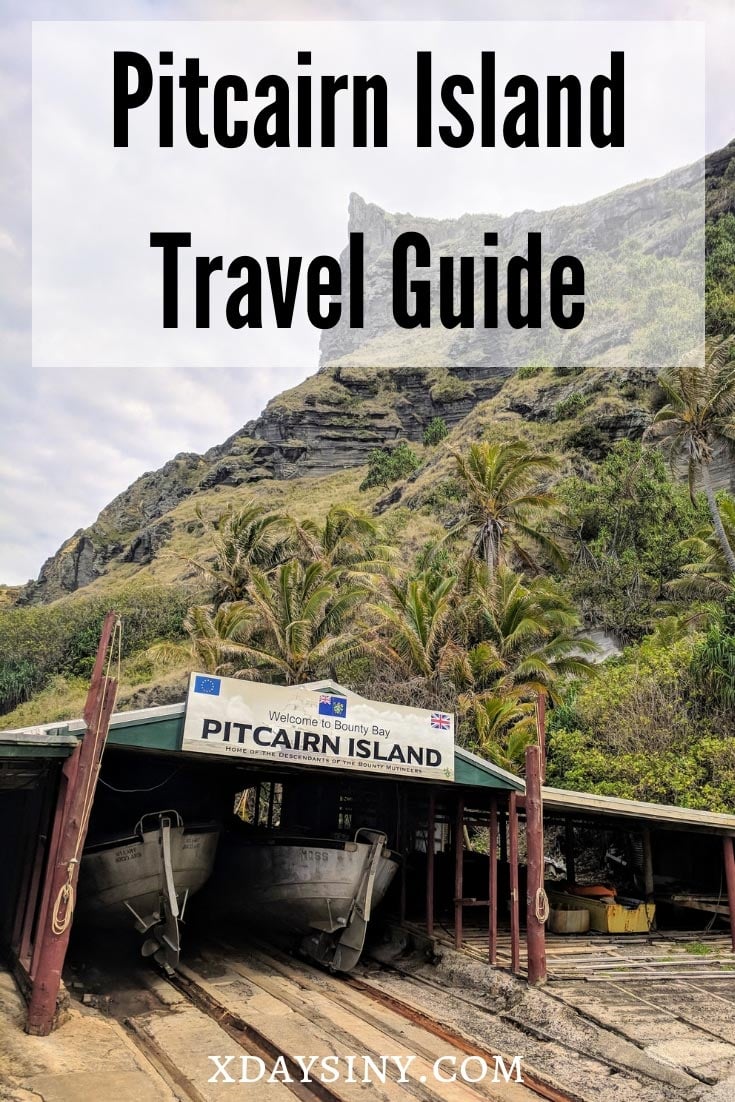 Pin These Images To Your Favorite Boards!