SUP Destination Guide: Top 10 Places to Paddle Board in Canada
Finding a great place to paddle board while traveling can be tough, especially if you aren't familiar with the local lakes or rivers. It's easy to get recommendations — the challenge is finding areas that suit your interests or specific skill level. While some spots are great for general paddle boarding, others may require a fair bit of experience.
This post is guest written by Jason Paul
If you ever find yourself in Canada, you're in luck — there are literally dozens of excellent lakes, beaches, and parks that are perfect for paddleboarding. Without further ado, let's jump into our list of the top 10 SUP spots in Canada – the "Great White North".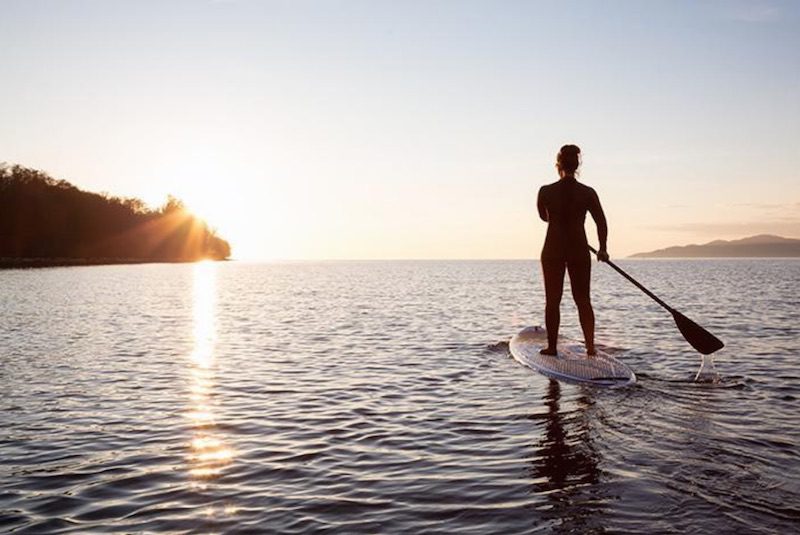 Jericho Beach
A beginner-friendly beach that boasts stunning city views and (relatively) calm waters, Jericho Beach is the place to go if you're still learning how to paddleboard or if you're in the mood for smooth, simple sailing. It's also pretty easy to get to, which means you won't have to carry your board around for too long. You won't have to worry about colliding with any day swimmers either; they typically stick to just one area — specifically the east side — of Jericho beach.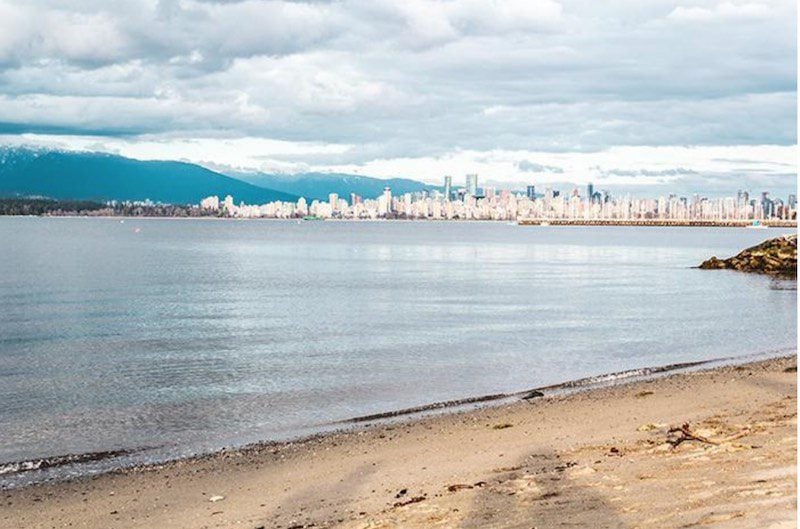 Tiddley Cove
Another spot that's perfect for beginners is Tiddley Cove in West Vancouver. I recommend going there during high tide, as the water tends to get pretty shallow and muddy when the tide is low. Either way, the water is generally calm throughout the day. Tiddley Cove also happens to be set up in such a way that the waters are shielded from the worst of the wind, so the waves are rarely more than an inch or two in height.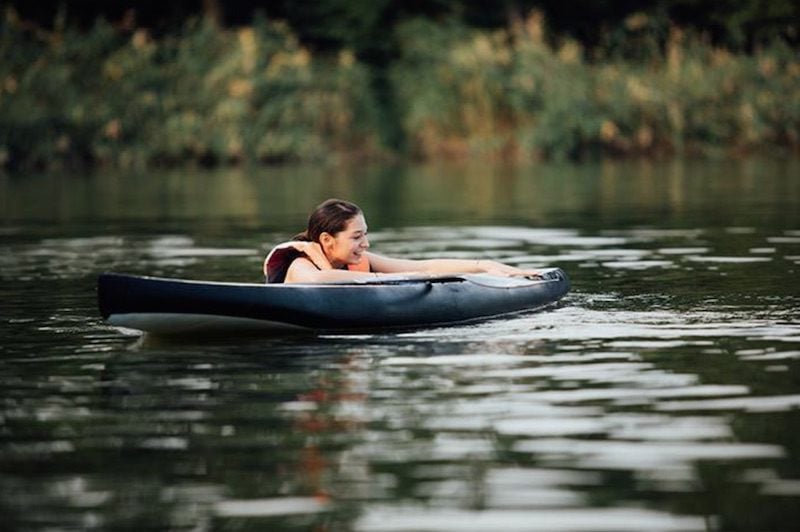 Lake Manicouagan
Nestled in Quebec is one of the world's oldest impact craters. While the asteroid that created it may have wiped out most of the species within its splash zone, it also left behind what is now a huge ring-shaped lake that is just perfect for stand-up paddleboarding.
This natural reservoir is surrounded by gorgeous rock faces, which makes for an absolutely scenic view. As the water is pretty tame in this area, I would recommend taking a slow, relaxing paddleboard excursion across the lake.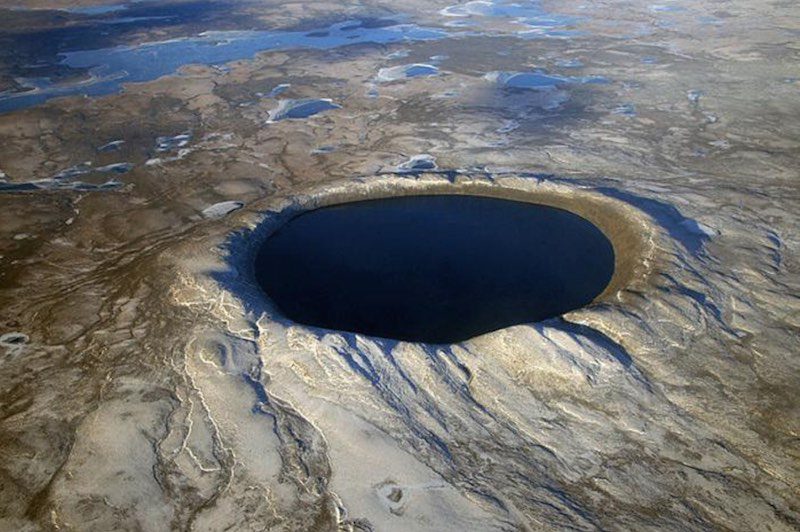 South Nahanni River
Located in the Northwest Territories, the South Nahanni River is about 563 km of fresh, running water. To get to the mouth, you'll have to navigate another 500 km or so of nature trails.
The entire river can be absolutely breathtaking as you paddle through it, but be aware that the majestic Virginia Falls awaits you somewhere along the way. This is definitely not an area for beginners, as the waters can get a little choppy near the falls.
For a safe, sweet ride around Virginia Falls, I'd highly recommend an iSUP like iROCKER's CRUISER inflatable. Boards like this model travel well, are well-built, and incredibly stable — perfect for the conditions in the South Nahanni River.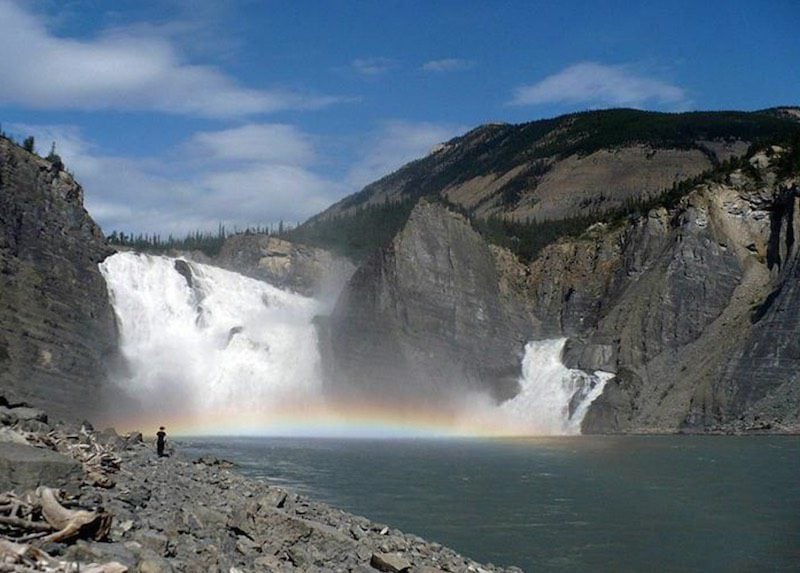 Haida Gwaii
Haida Gwaii is an archipelago located to the north of Vancouver Island, and it hosts some of the most spectacular, scenic waterways in Canada. Roughly a two-hour flight from Vancouver, this remote archipelago is steeped in history and heritage—perfect grounds for the intrepid adventure traveler.
You can set up camp in Naikoon Provincial Park to do some salmon fishing on top of your paddleboarding. Alternatively, you can get in a few rounds of SUP surfing on the gentle waves of North Beach.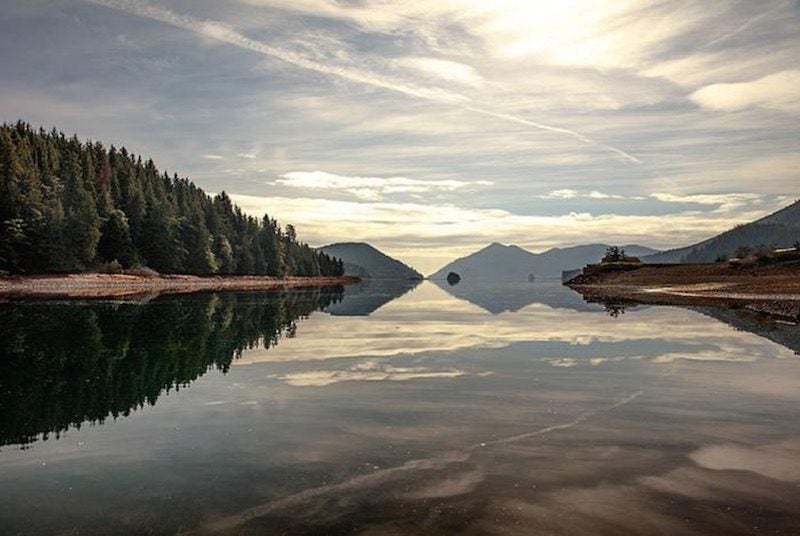 Deep Cove
Deep Cove is probably one of the most beautiful, most breathtaking places to go paddleboarding in. It boasts deep blue waters bordered with lush, emerald-green trees. It also has the best access to Indian Arm, which offers paddleboard tours, rentals, and lessons. Deep Cove has something for everyone, from beginner boarders to expert-level paddlers.
Quetico Provincial Park
Known for its rugged beauty, Quetico Provincial Park contains more than 2,000 wilderness campsites and 600 lakes. It's the perfect paddling paradise for anyone looking to see picturesque views of towering rock cliffs, gorgeous pine and spruce forests, and magnificent, imposing waterfalls.
With so many rivers, lakes, and hectares of remote wilderness, it's obviously impossible to explore Quetico Provincial Park in just a few days. Don't let that stop you, though. Take your SUP board out onto fresh water and enjoy moving from lake to lake through beautifully maintained portages.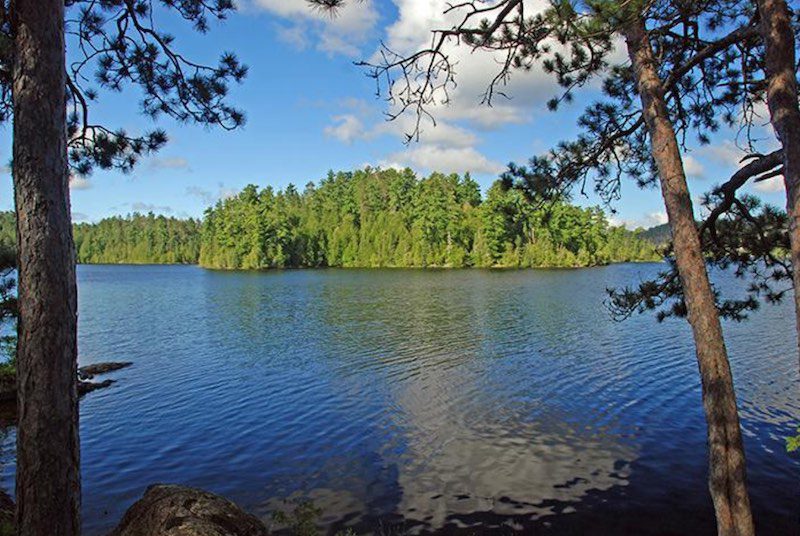 Algonquin Provincial Park
Yet another provincial park makes it onto the list — this one located between Georgian Bay and the Ottawa River.
If you're sick of city views and desperately in need of nature, I highly recommend Algonquin Provincial Park. Made of up rocky ridges and fresh maple hills covered in lush, towering firs, this park is the place to go for some serious peace and tranquility. Calm waters all throughout promise a smooth, uninterrupted SUP experience.
Here's another spot where I would recommend using an inflatable SUP rather than a rigid board, as you may have to trek through nature trails to get from one lake to the next. Inflatable paddleboards are compact and easy to stash, so you should have no problem packing one with the rest of your gear.
Sandy Cove Beach
If you're heading back to West Vancouver, don't forget to check out Sandy Cove Beach. It's a little more crowded than the other places mentioned on this list, but it's popular and for good reason. Warm waters, clear skies, and soft sand make Sandy Cove Beach a fun destination for both beginner and expert paddleboarders. For the curious but inexperienced travelers, there are even paddleboards available for rent.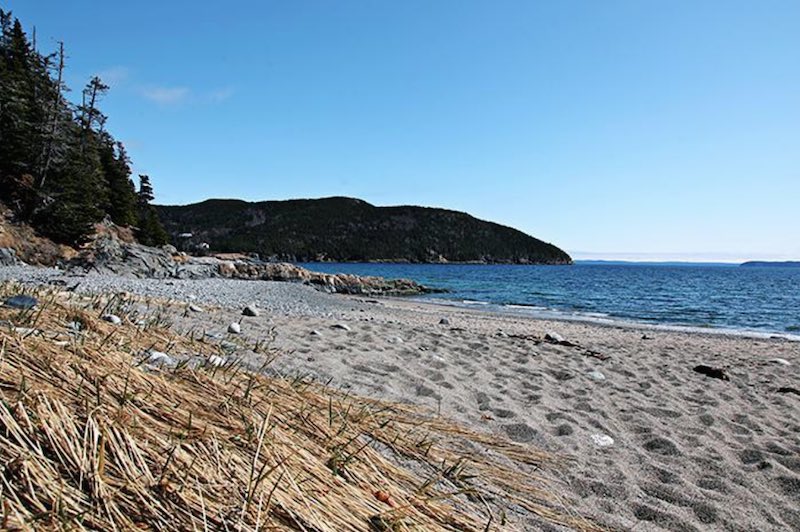 Lighthouse Park
Rounding out this list is Lighthouse Park — yet another stunning place to visit in West Vancouver. As the name suggests, you can get a pretty incredible view of the lighthouse out on the open waters, and its general direction puts you in the perfect spot for capturing the sunset.
The waters here can get quite choppy, however, especially on windy days. While more experienced paddlers won't have much trouble navigating towards the lighthouse from Starboat Cove, I would say this area is definitely not for beginners.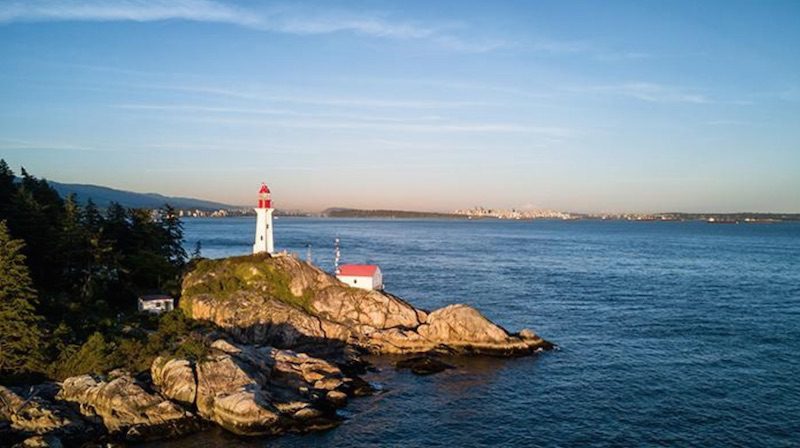 Final Thoughts
Between Vancouver, Ontario, and Quebec, there are over a dozen gorgeous spots in Canada that are perfect for paddleboarding. Whether you're an experienced paddleboarder looking for a new challenge or a casual traveler content to soak up the sights while on the water, you're sure to find a lake, park, or beach in the Great White North that you'll love.
About the Author: Paddling enthusiast and editor-in-chief at InflatableBoarder.com, Jason currently lives in beautiful Panama with his wife and two small children. For questions about inflatable SUPs, you can drop Jason a line through his website or on Instagram