Zion National Park (1 or 2 Days)
We'll start this Zion and Bryce Canyon itinerary in the former, spending one or two days exploring Zion Canyon.
Day 1: Zion Canyon Scenic Drive & Hiking
On your first day in Zion National Park, use the free shuttle to explore Zion Canyon. Start your morning on the easy Riverside Walk and catch the view of the Mountain of Mystery at the start of the Narrows. Next, continue to the scenic lookout at Big Bend and see if the trail to Weeping Rock has reopened. Then, ditch the park shuttle by walking from the Grotto shuttle stop to Zion Lodge along the Grotto Trail.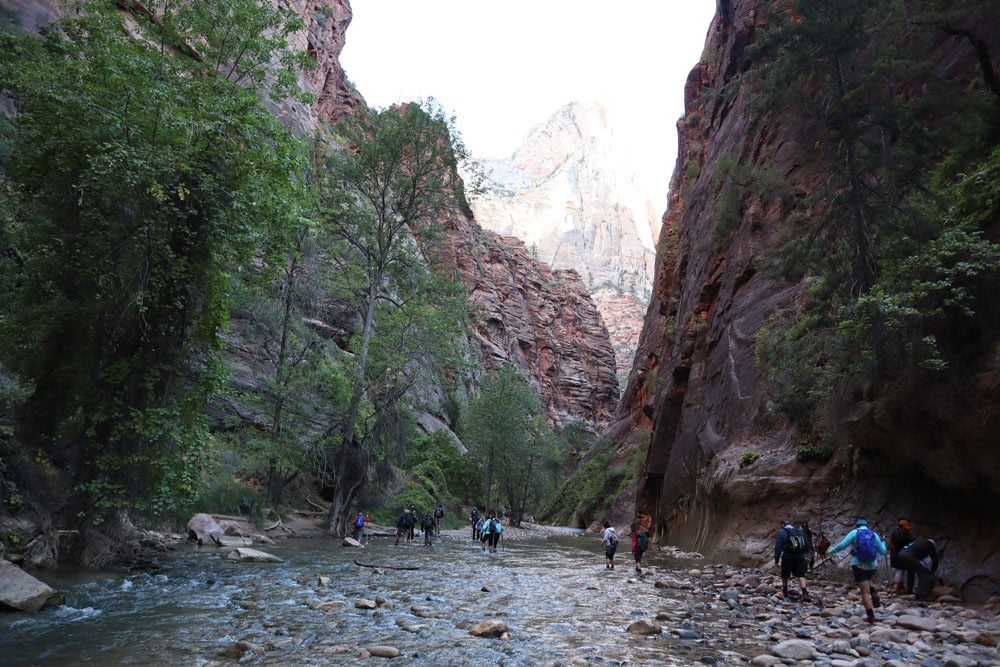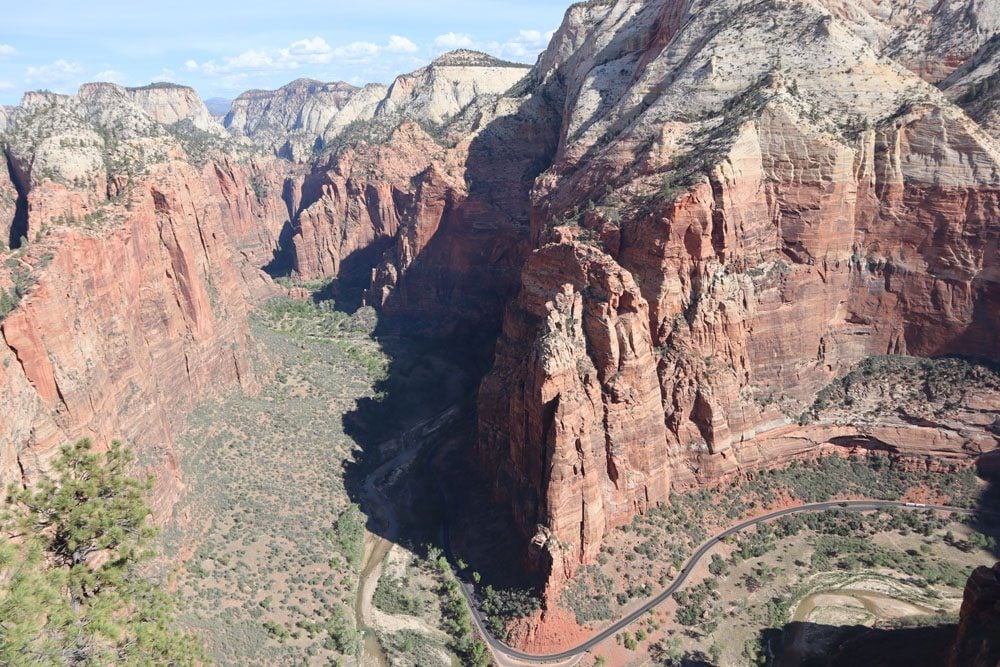 At Zion Lodge, pick up the trail to the Emerald Pools. On this popular hike, discover Zion Canyon's desert oasis with a visit to three natural pools. The most impressive is the Upper Emerald pool, whose surface appears to embody similar traits to a perfectly-polished mirror.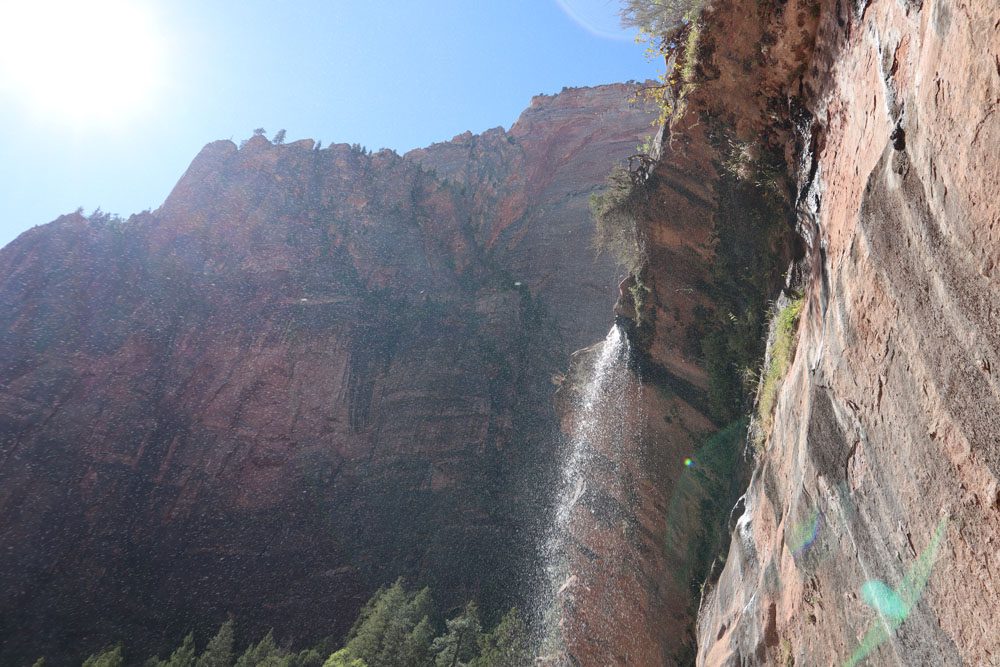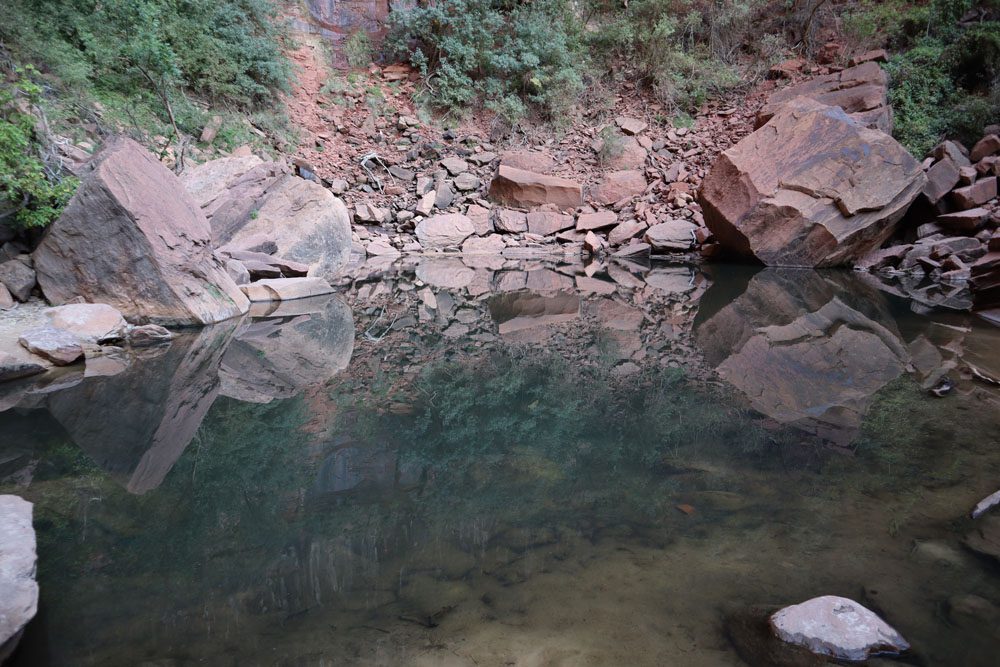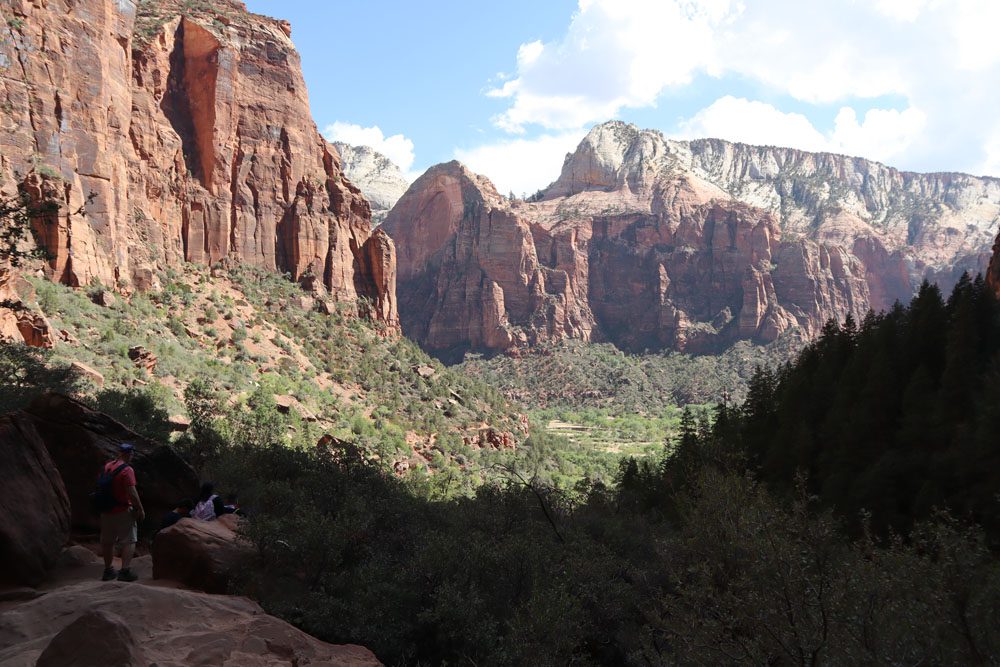 After a lunch break at the Zion Lodge, stop at the prettiest viewpoint on the Zion Canyon floor in the Court of the Patriarchs. To wrap up this busy day, pick up the Watchman Trail from the visitor center and hike to a beautiful scenic lookout overlooking Springdale and the southern canyon floor.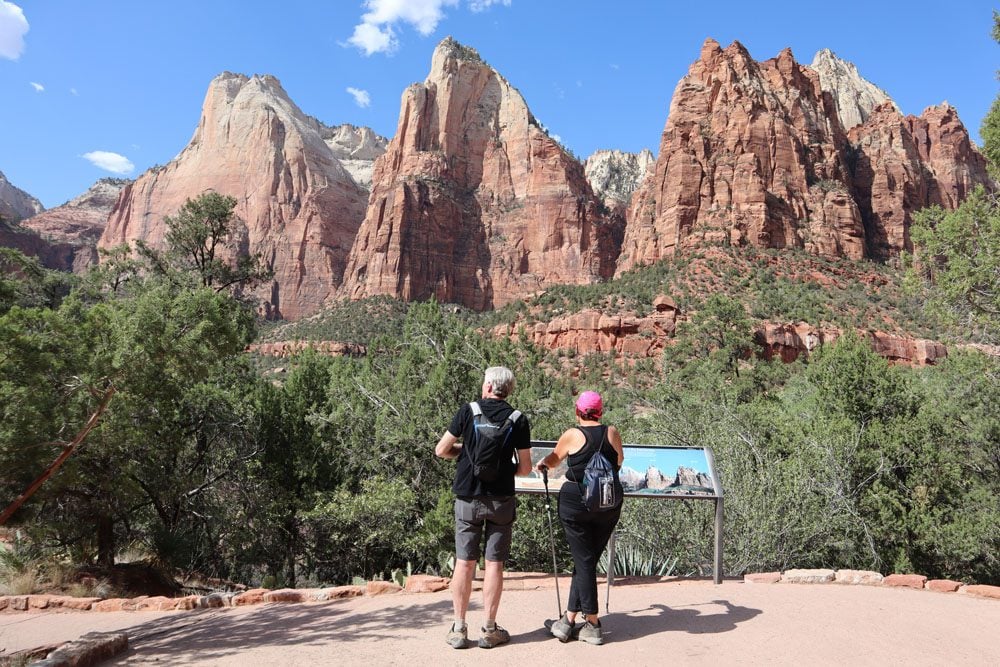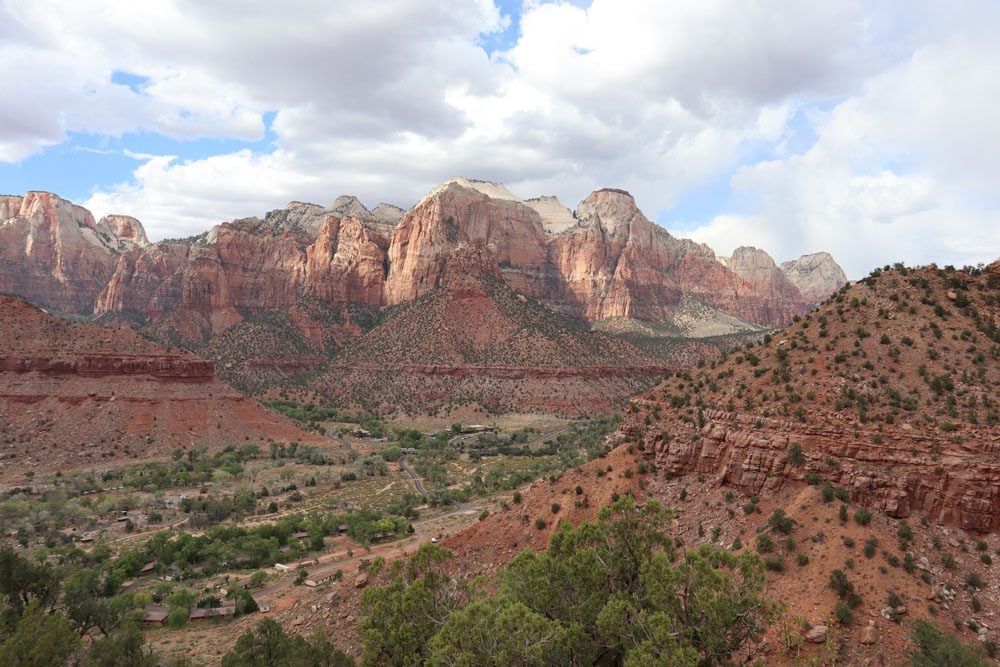 Day 2: Angel's Landing & Zion-Mount Carmel Scenic Drive
It's back to the Grotto shuttle stop in the morning to pick up the trailhead to Angel's Landing, undoubtedly Zion's finest hike. This is a challenging hike that not only includes an uphill battle most of the way but also requires overcoming your fear of heights on the final ascent to Angel's Landing. A hiking permit is now required for this hike.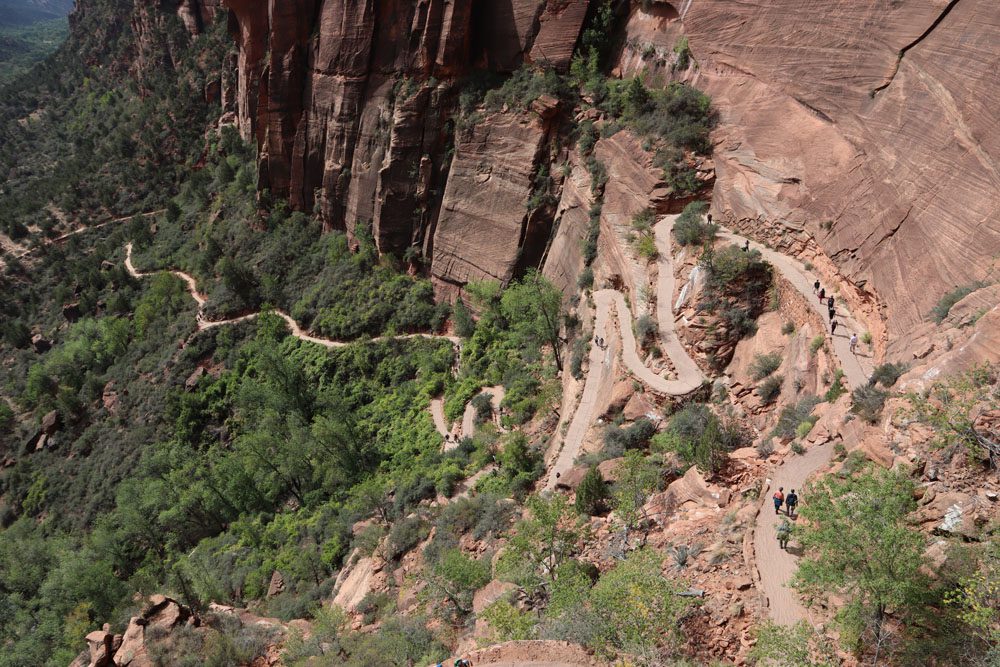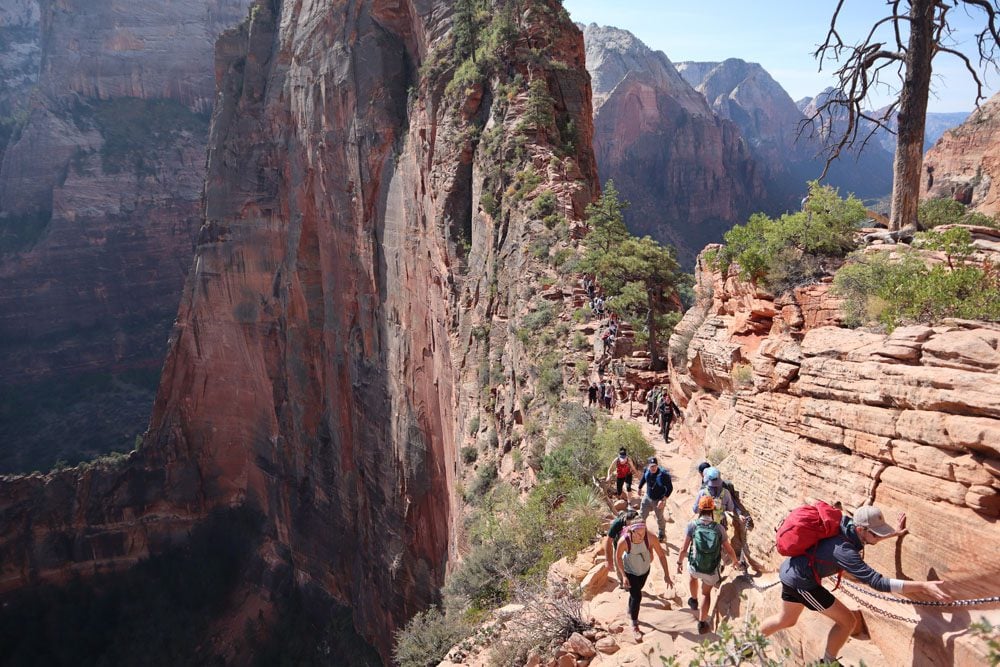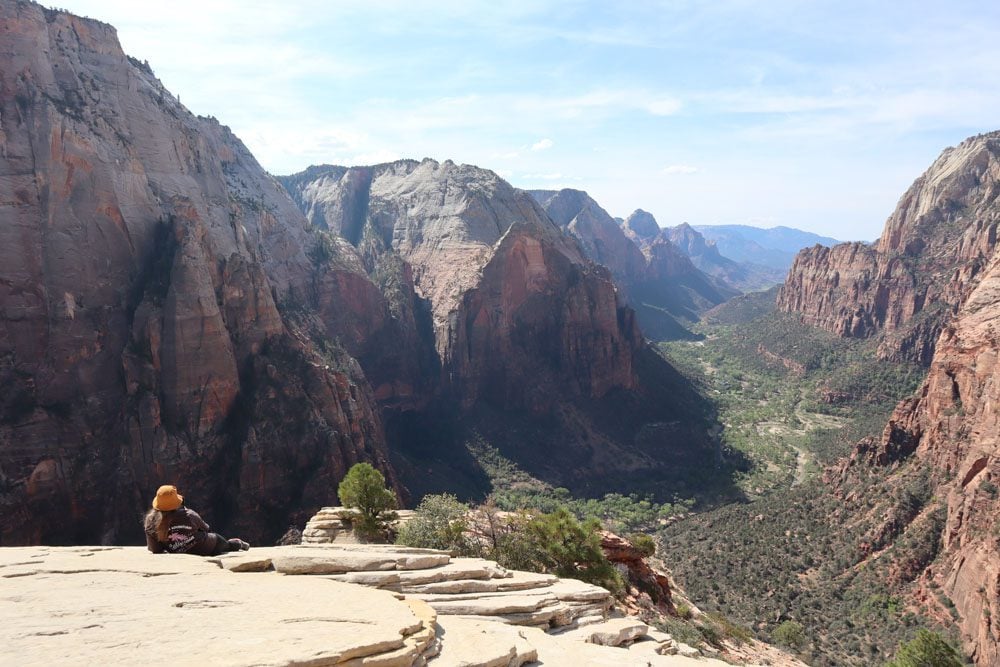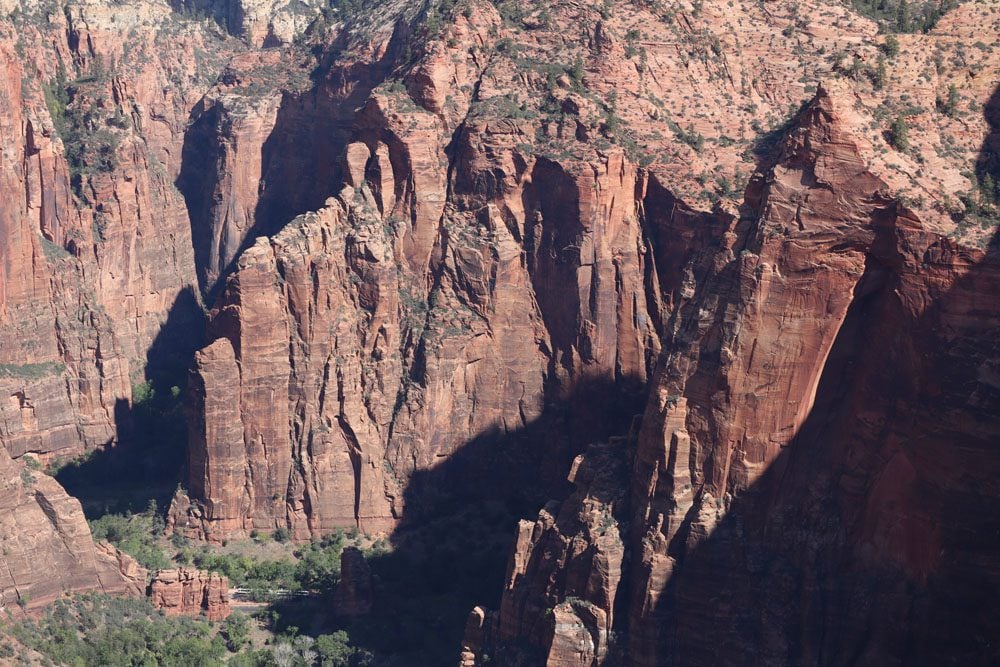 Back on the canyon floor, get back to your car, and drive on the scenic Zion-Mount Carmel Tunnel, crossing the tunnel to the other side where the Canyon Overlook Trail begins. This short trail leads to one of the most breathtaking vistas in the national park.