2 Days In Bryce Canyon Itinerary
With thousands of bizarre-looking red, white, and yellowish spikey pinnacles known as hoodoos, Utah's Bryce Canyon National Park is certainly worth a visit despite its remote location. In this two days in Bryce Canyon itinerary, we'll explore the park's main highlights, do a lot of hiking, and check out off-the-beaten-track gems.
I first visited Bryce Canyon during a family road trip back in the mid-90s and recently returned as part of a long road trip in the American Southwest. This two-day Bryce Canyon itinerary is based on extensive research and my experience.
Are Two Days In Bryce Canyon Necessary?
Bryce Canyon is the smallest of Utah's national parks and is easily explored on a one-day visit. However, on an extended stay, you'll have more time to hike on the Bryce Amphitheater floor and explore lesser-known spots. This itinerary takes up 1.5 days in Bryce Canyon, leaving a few hours for driving to your next stop.
Why Visit Bryce Canyon?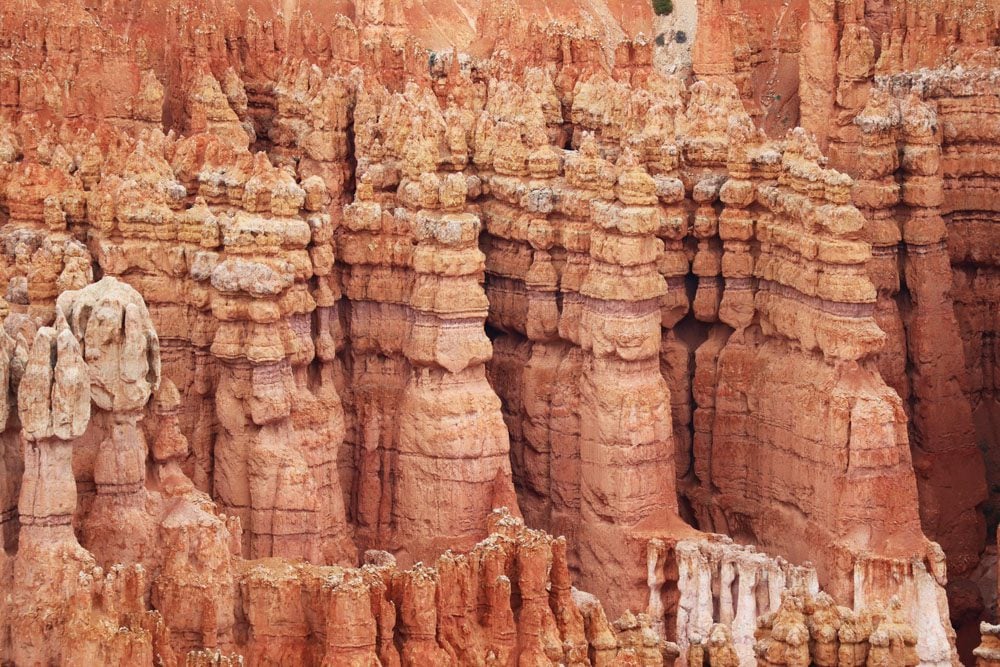 The Hoodoos
The natural forces of erosion seem to work at high speed in Bryce Canyon. Extreme overnight temperatures meet the morning sun and sculpt the reddish limestone into peculiar pillars like nowhere else.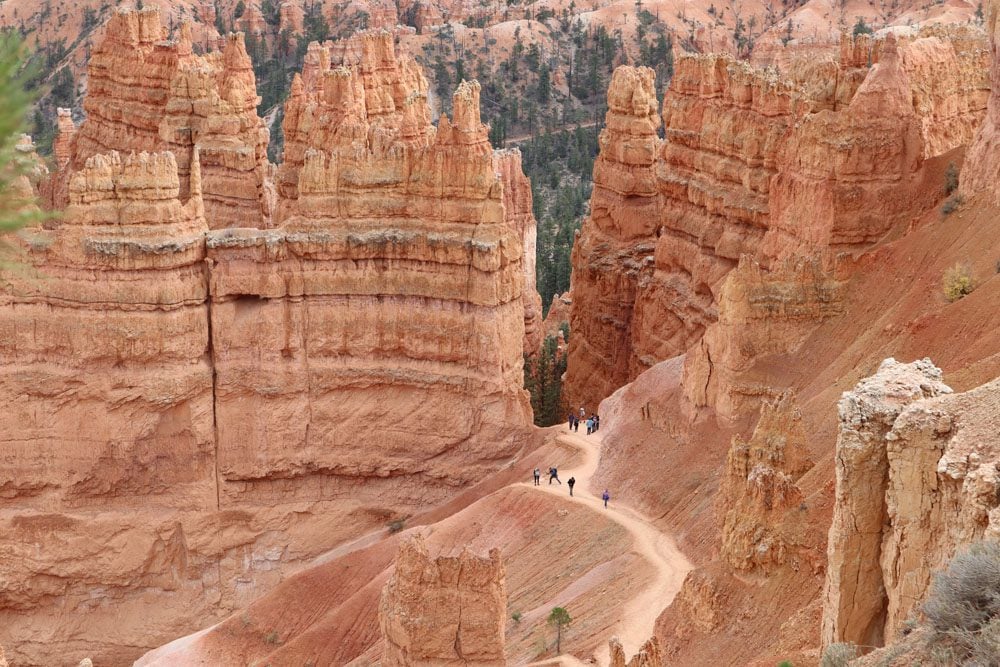 The Hiking
With over 65 miles of trails, every hiker can find a suitable way to get to know Bryce Canyon on foot. Easy rim trails offer solitude from the busy viewpoints, but for the best experience, descend to the Bryce Amphitheater floor to really get to know the hoodoos.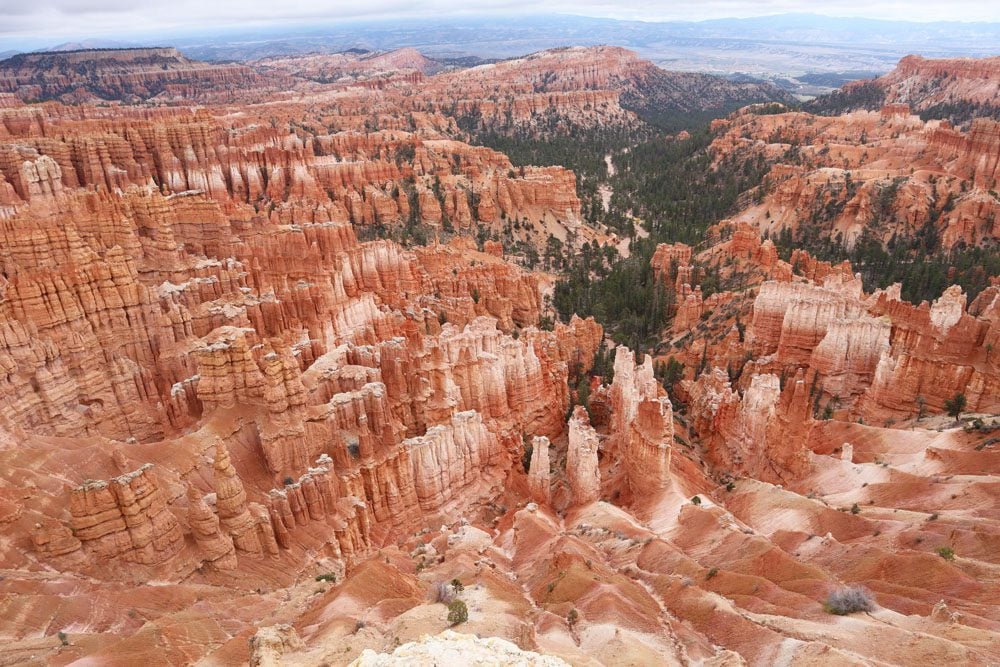 The Small Size
Bryce Canyon is small and adequately explored on a one-day visit that combines scenic viewpoints and short hikes. Overnighting around Bryce is a memorable stop on any Southern Utah road trip.
What's Included in this Itinerary?
The following sections make up this two days in Bryce Canyon itinerary:
Day 1: Bryce Amphitheater
Additional Resources
Check out additional Bryce Canyon resources and combine your visit with other members of Utah's "Mighty Five" using in-depth Southern Utah travel guides.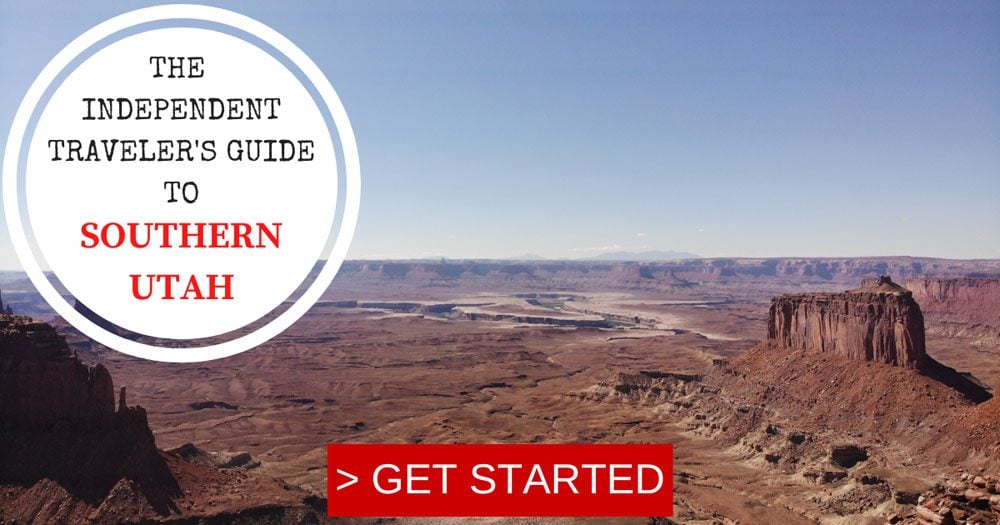 Two Days in Bryce Canyon Itinerary Map
Find all of the places mentioned in this itinerary on this companion map. Simply click on the image to open it in Google Maps.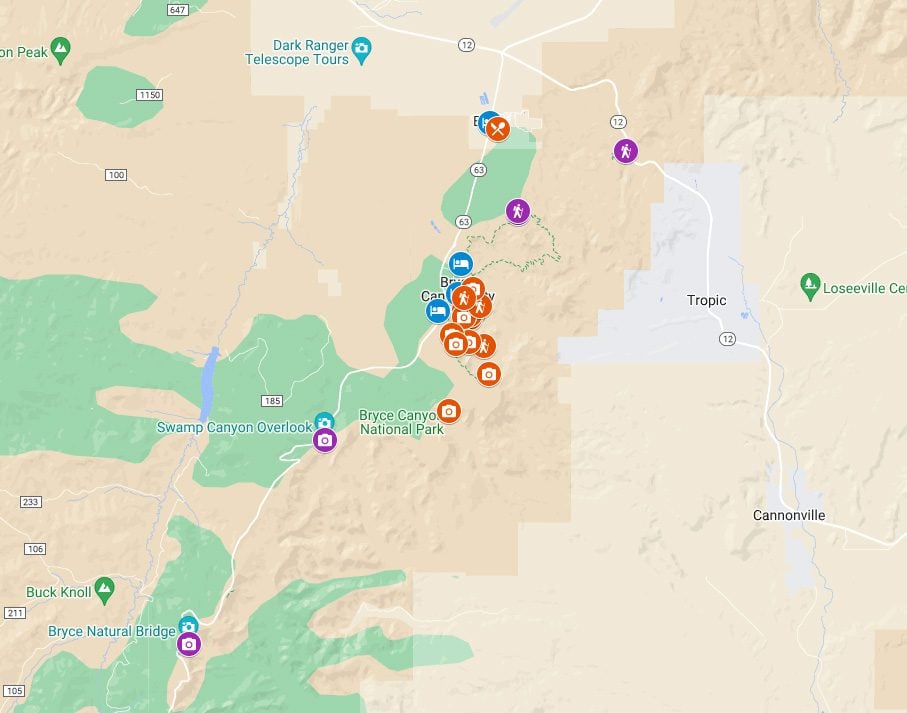 Where to Stay in Bryce Canyon?
Inside the park: the Lodge at Bryce Canyon is the only "proper" accommodation inside the national park. Though it isn't cheap, the lodge is well positioned close to the rim, so rising early for sunrise or stargazing is much easier when staying here. For camping options, see if there's space at the North and Sunset Campgrounds.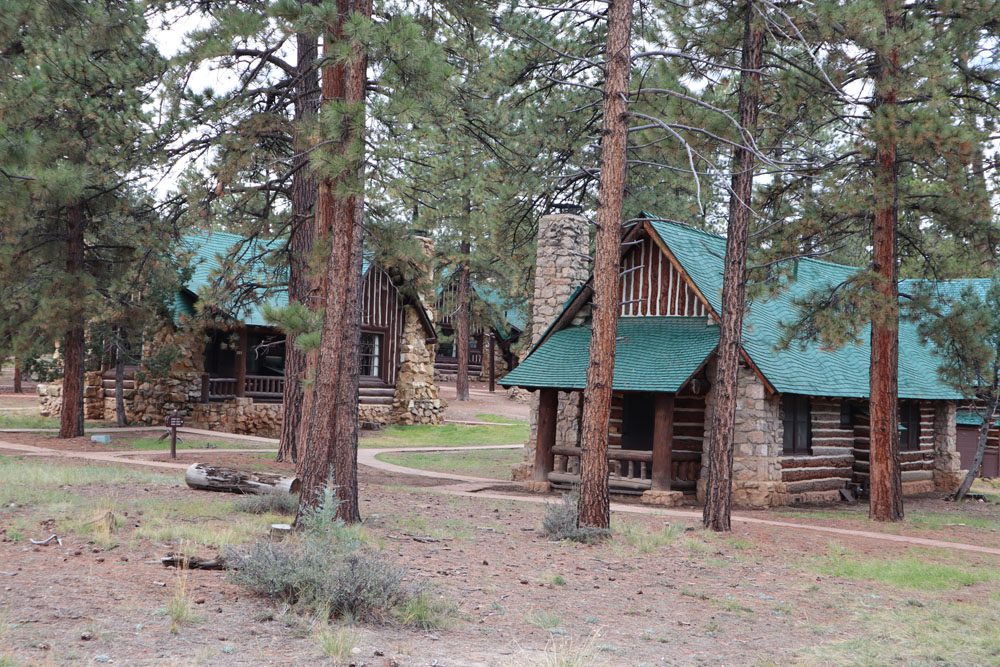 Outside the park: you'll find many options in Bryce Canyon City, which sits right on the outskirts of the national park. A good mid-range option is the vast Ruby's Inn. Rooms are basic but very comfortable, and the lodge offers all the amenities and guest services you can think of. If you can't find anything suitable close to the park, check options in nearby Tropic.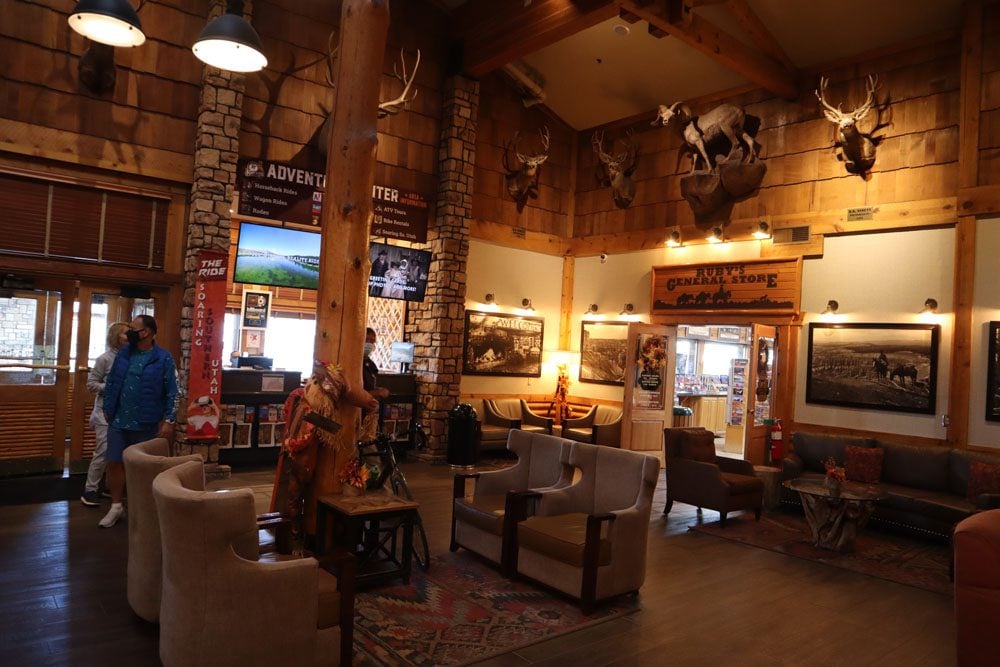 Day 1: Bryce Amphitheater
On the first day in Bryce Canyon, focus on the national park's prime attraction. Confusingly, Bryce Canyon is not technically a canyon by geological standards. The "canyon" is actually a series of amphitheater-like depressions where the forces of erosion have peeled colorful layers of sediment and sculpted the resulting pinnacles into the spikey hoodoos we see today. The Bryce Amphitheater is the most impressive section of the park.
Sunset Point and Navajo Loop Trail
Get an early start to witness the sunrise in Bryce Canyon, best experienced on a clear morning from Sunrise Point, Bryce Point, and even Sunset Point. Then, use the relatively crowd-free mornings to experience the serenity on the Bryce Amphitheater floor. From Sunset Point, see Bryce's most famous hoodoo, 150-foot tall Thor's Hammer. Then, descend on the Navajo Loop Trail to Wall Street and slice through this famous narrow cavity between towering hoodoos.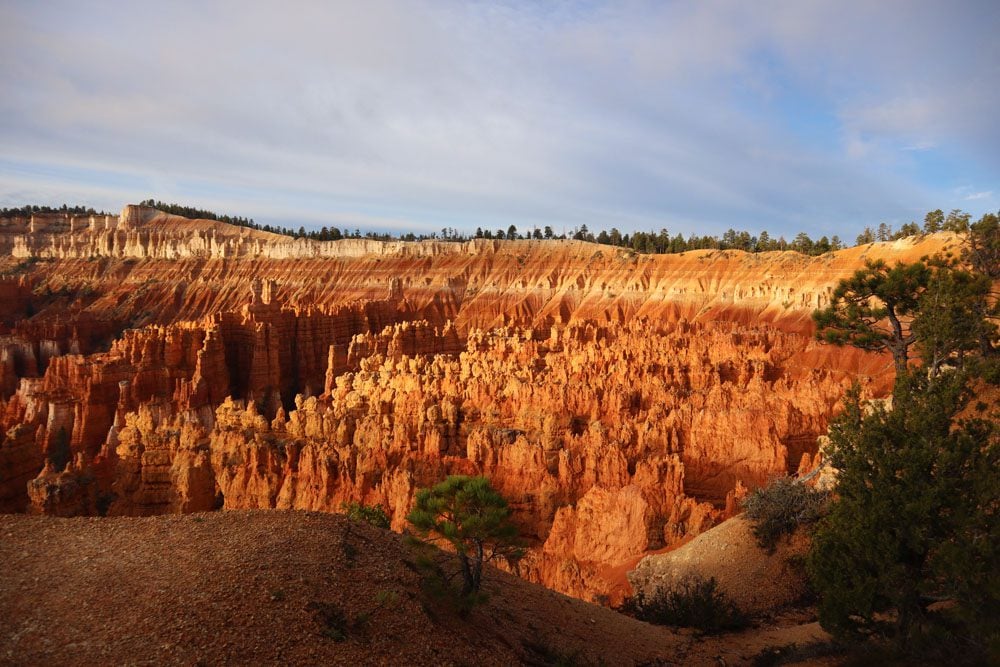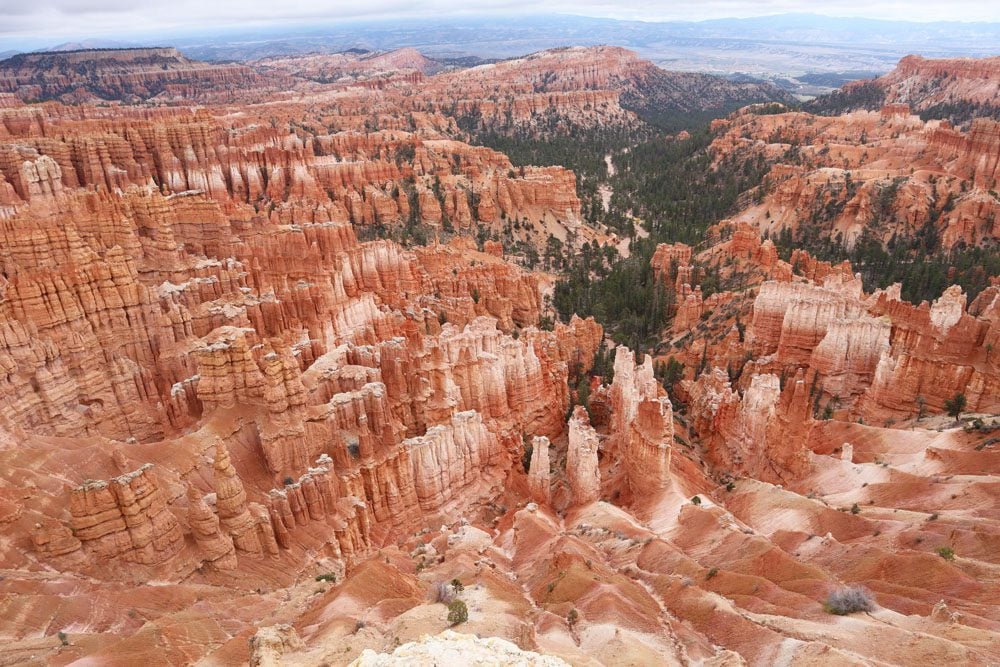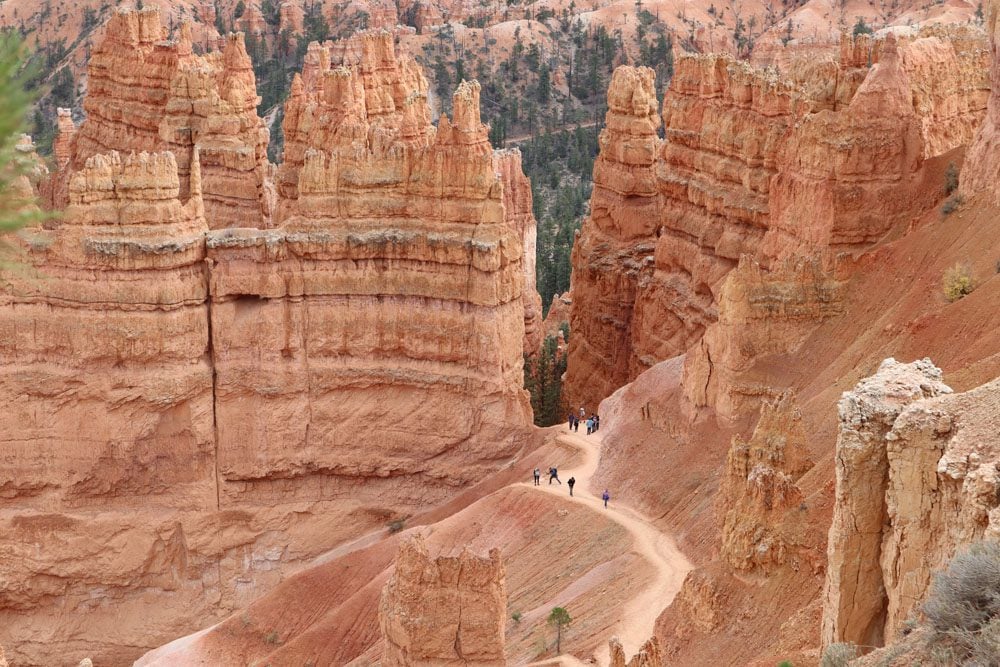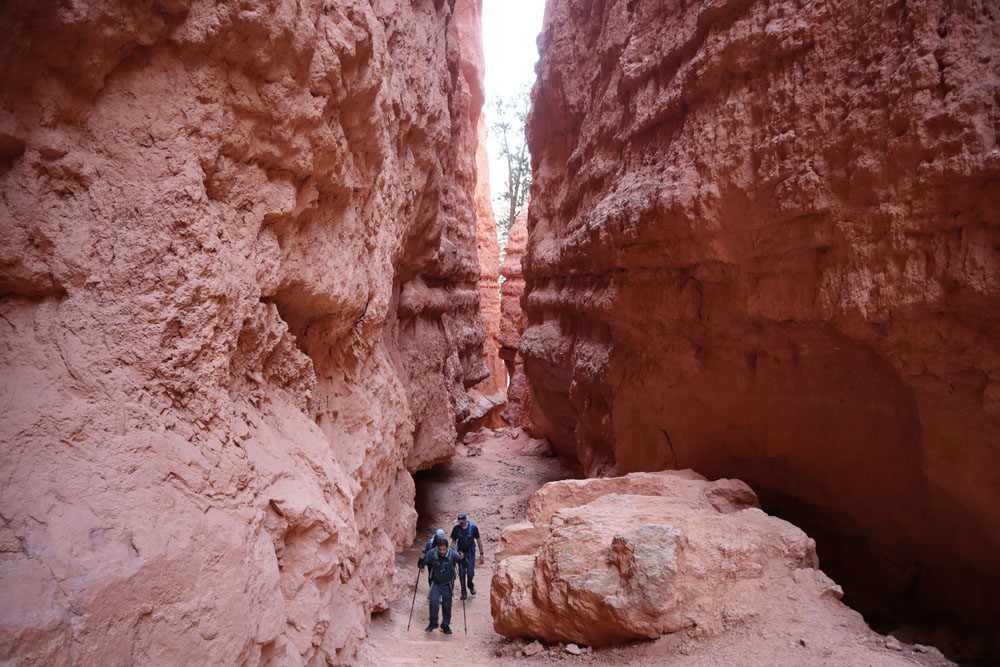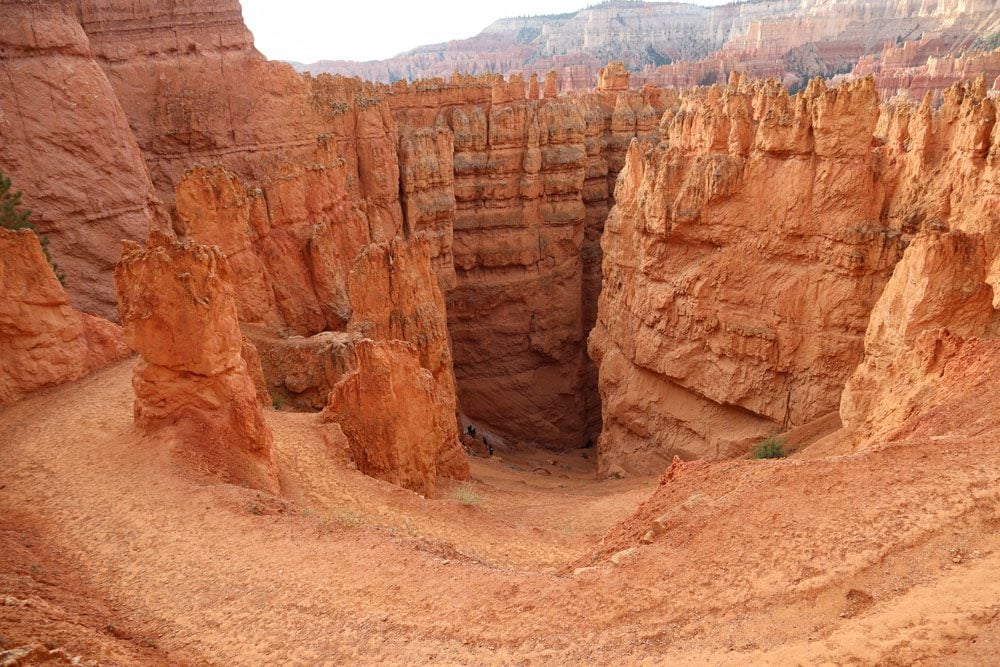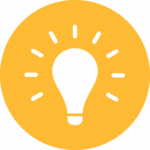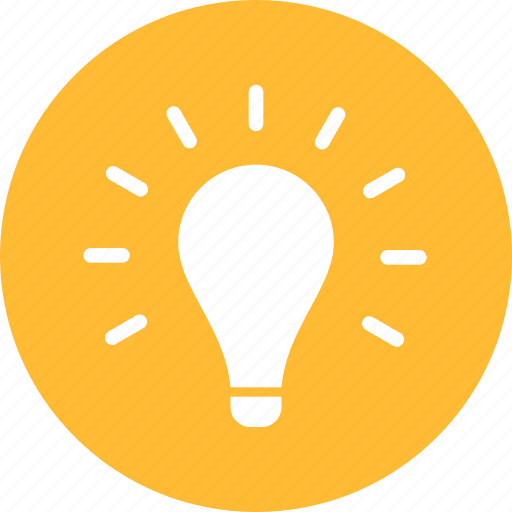 Pro Tip
The Navajo Loop Trail is the most popular and one of the easiest hikes in Bryce Canyon, so it will get crowded on the trail by late morning.
Peekaboo Trail Extension
Shortly after Wall Street, join the Peekaboo Loop Trail. This trail is one of the finest in the national park. Due to its length and steep (but short) sections, it's not as easy as the Navajo Loop Trail or the Queen's Garden Trail. However, it is much more rewarding, not only because of the fewer hikers on the trail but also thanks to superb lookouts and striking "residents". Worth mentioning is The Cathedral, a mighty fortress of clustered hoodoos with large openings on either side known as windows.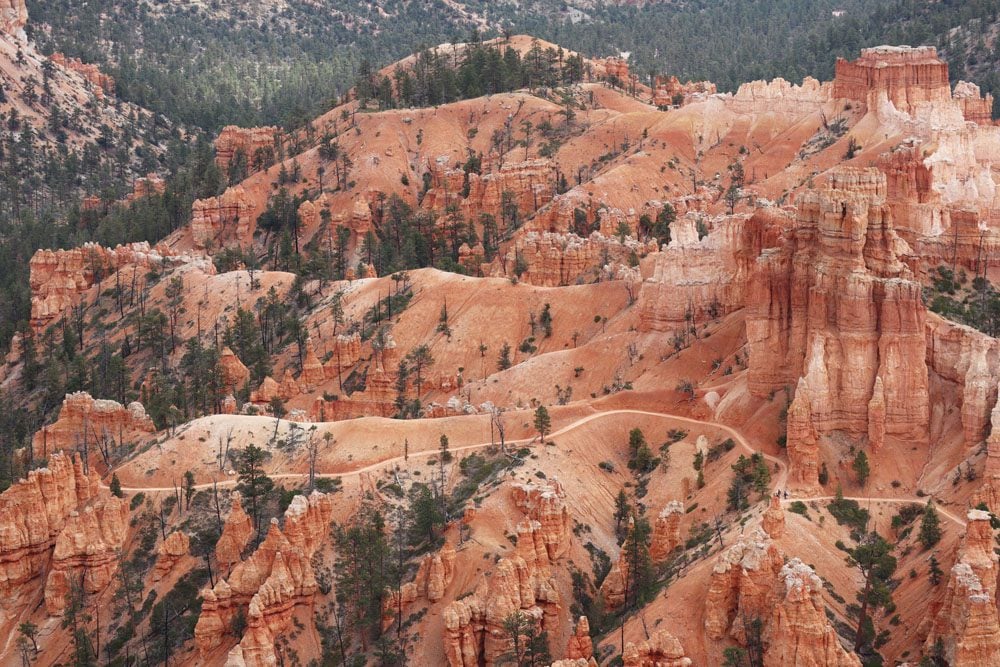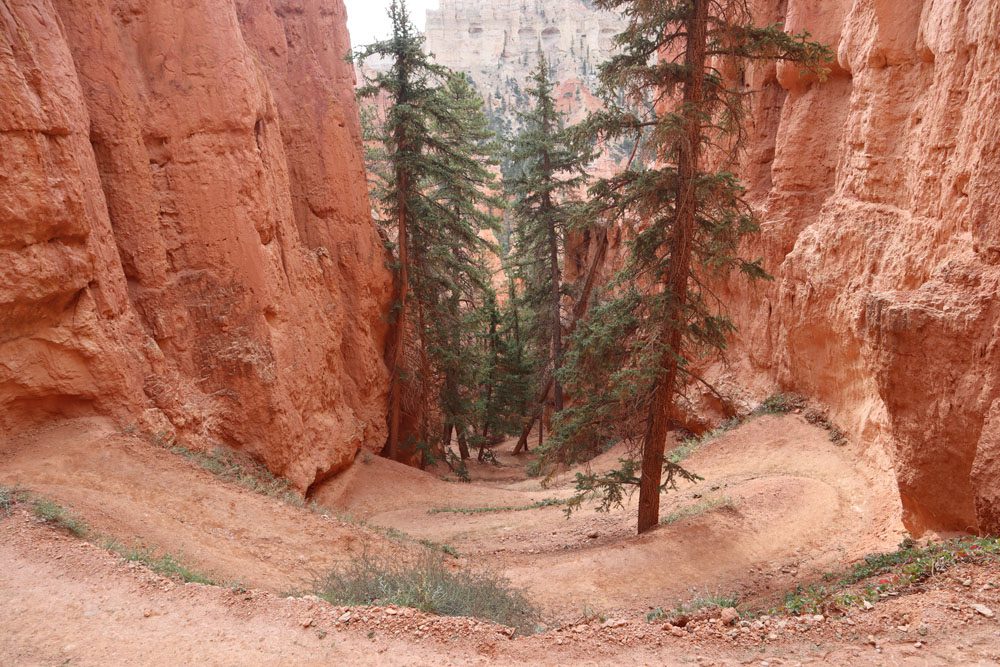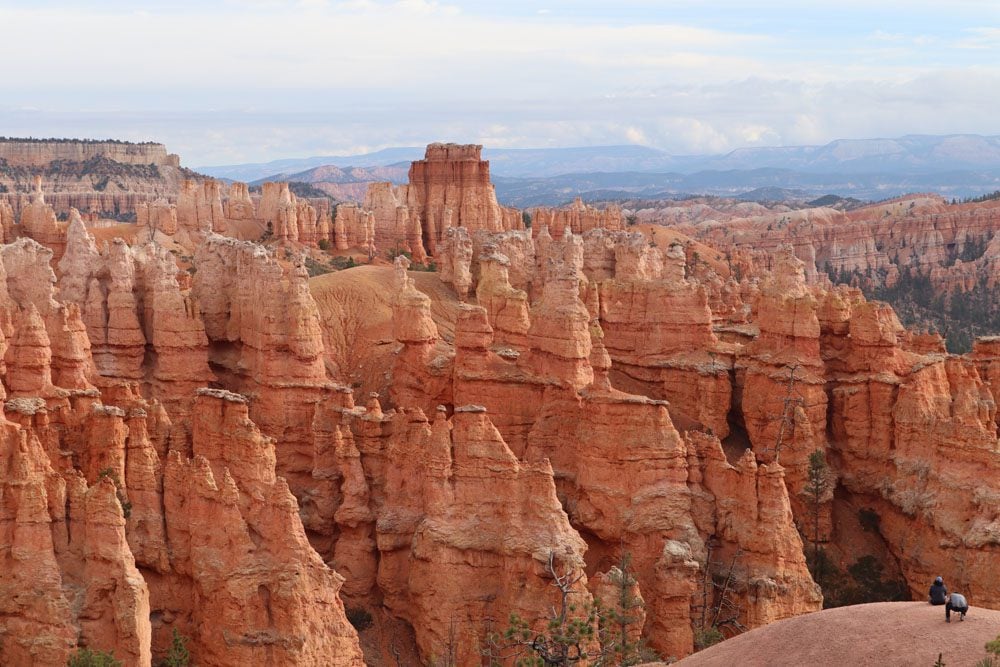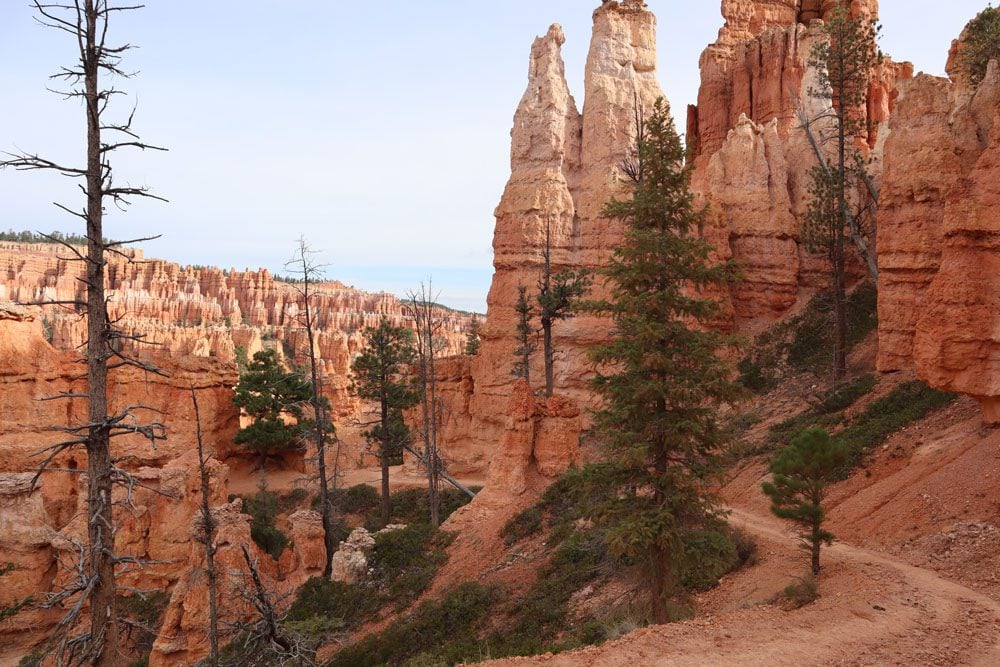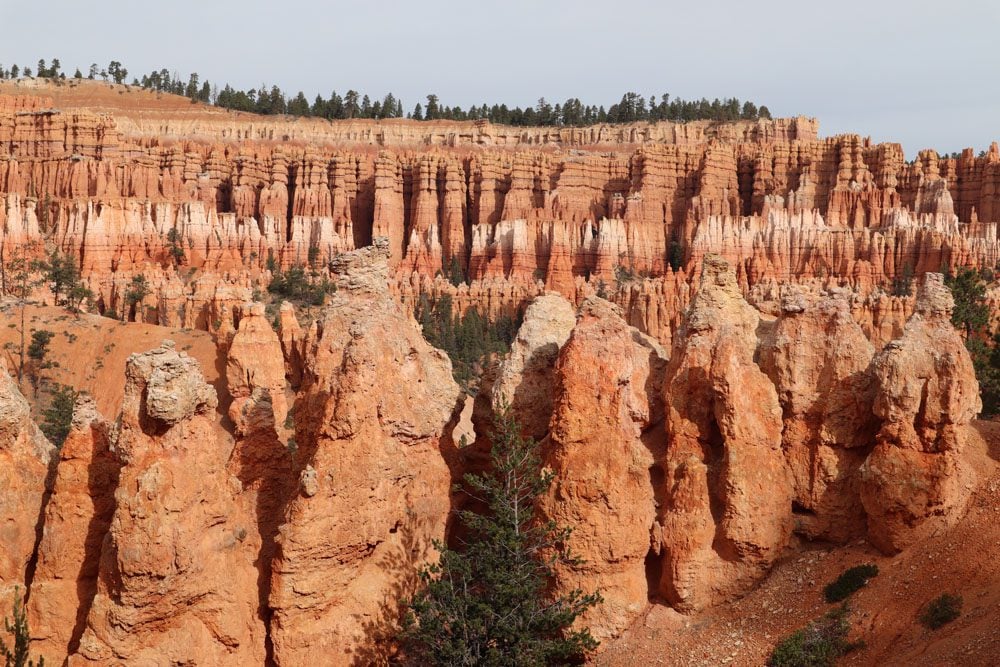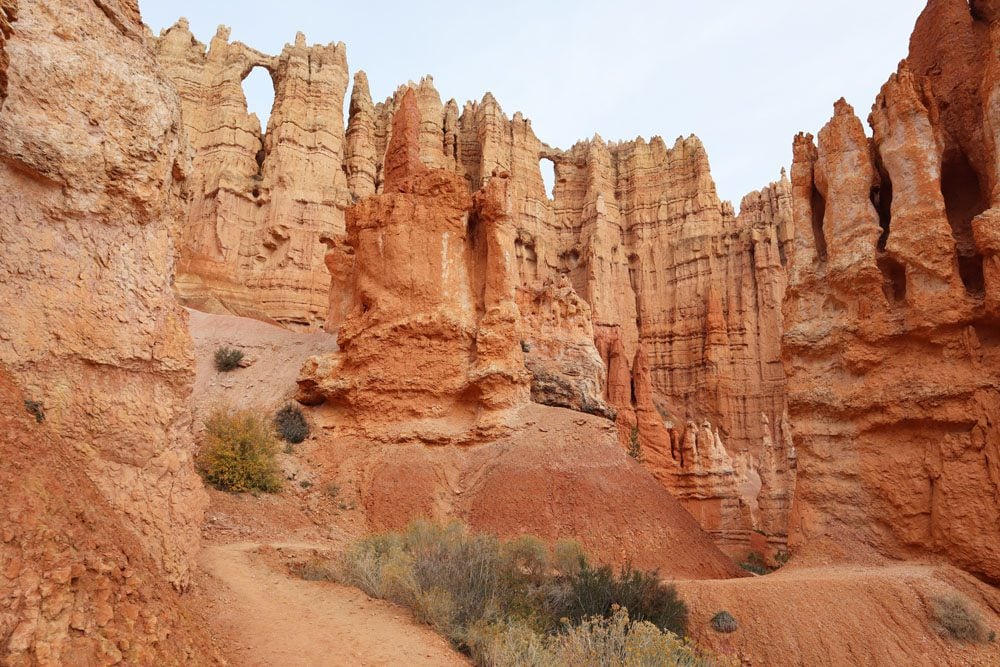 Queen's Garden Trail to Sunrise Point
The Peekaboo Loop Trail eventually reaches a junction where you can head back to Sunset Point on the Navajo Loop Trail or extend your hike on the lovely Queen's Garden Trail. This easy trail is also a popular option for hikers pressed for time. The trail weaves around clusters of hoodoos and even passes right through them via openings blasted through the limestone, eventually reaching its end with a short ascent to Sunrise Point.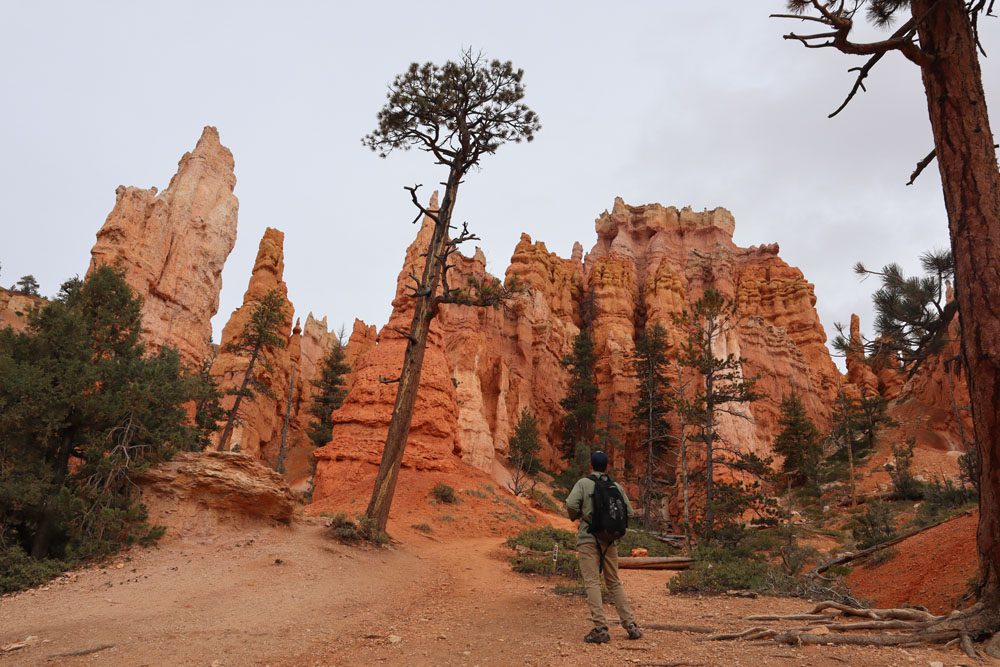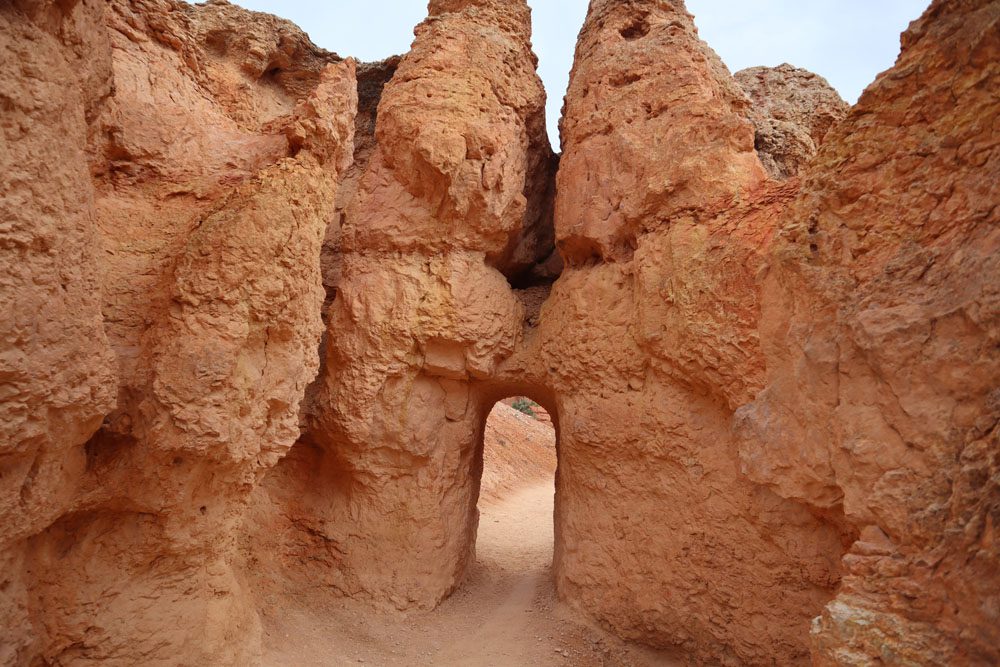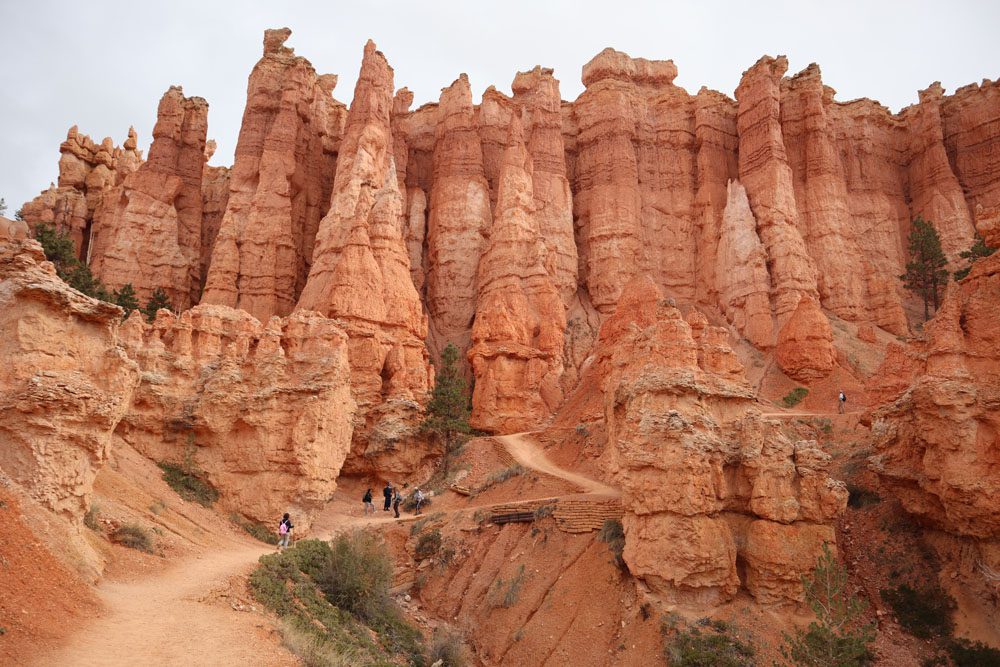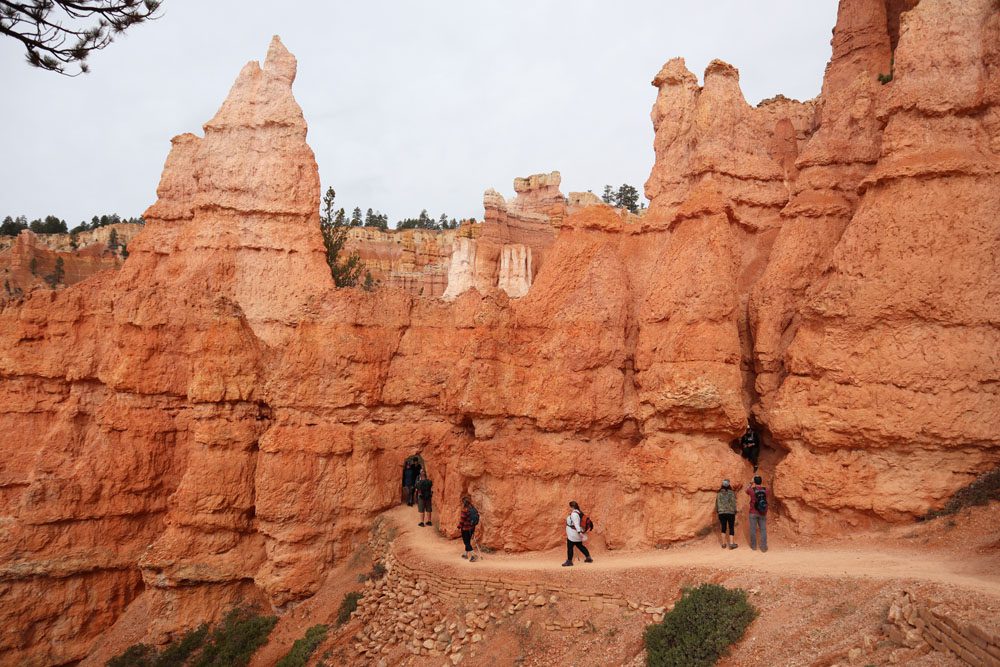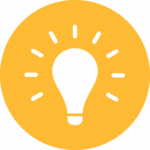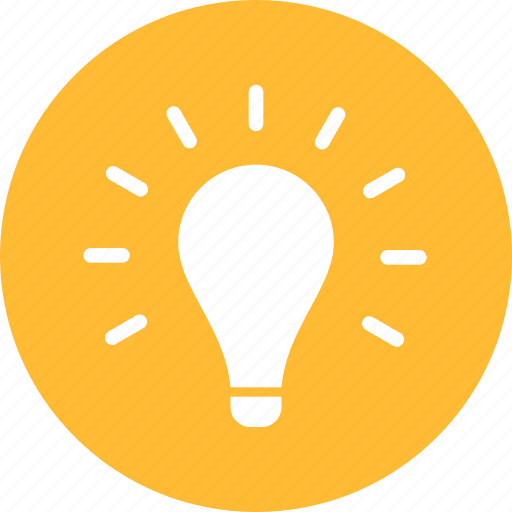 Pro Tip
Combining all three trails on a figure-eight hike is the most optimal way to explore the Bryce Amphitheater floor on foot. Allow 4-5 hours for this hike.
Easier Alternative: Bryce Canyon Rim Trail
If the Peekaboo Loop Trail is too challenging, hike the easy Navajo and Queen's Garden combo and walk the length of the Bryce Canyon Rim Trail to Bryce Point. This easy trail is busy between Sunrise and Sunset Point but offers some degree of escape from the crowds beyond Sunset Point. Only brief sections are uphill; once you reach Bryce Point (see below), you can return using the free shuttle bus.
Back to Sunset Point
Enjoy the views from Sunrise Point and celebrate your achievement. Then, to return to Sunset Point, walk along the easy Bryce Canyon Rim Trail and stop at the historic Bryce Canyon Lodge to check out the vintage vibe and perhaps grab something to eat.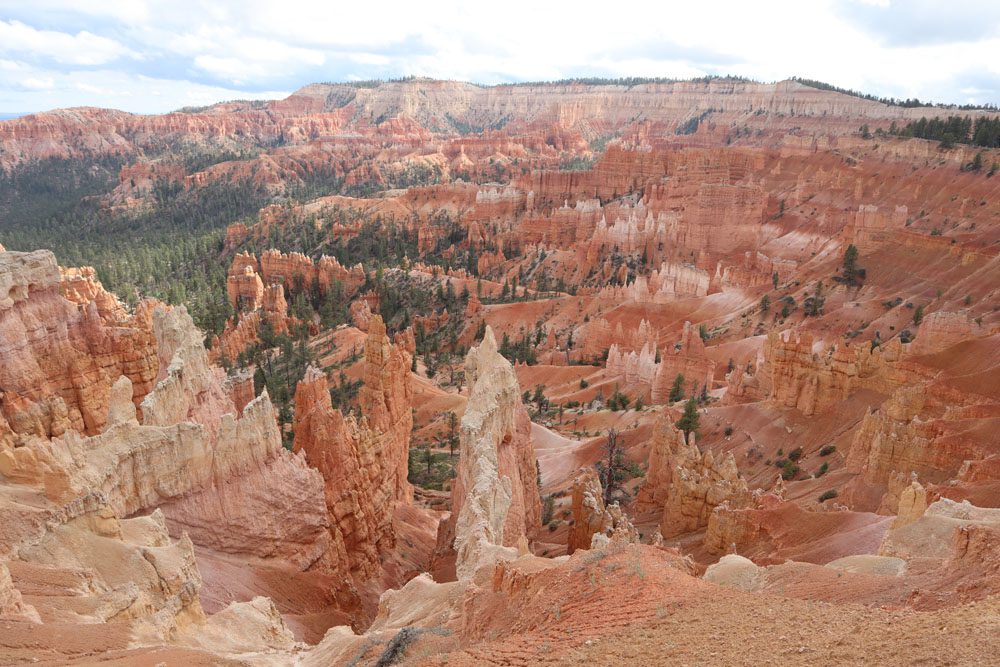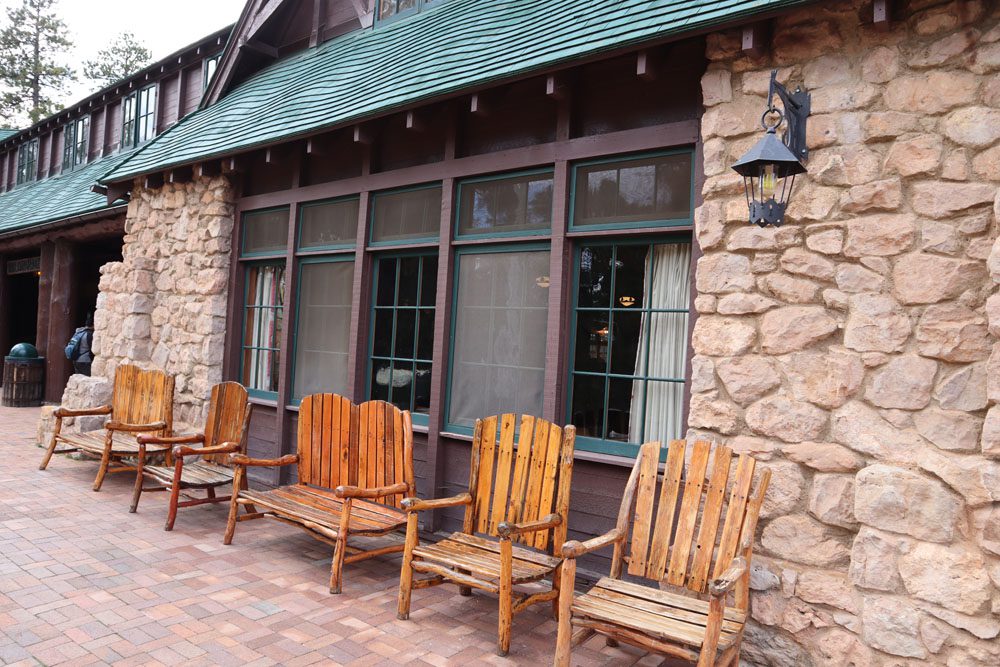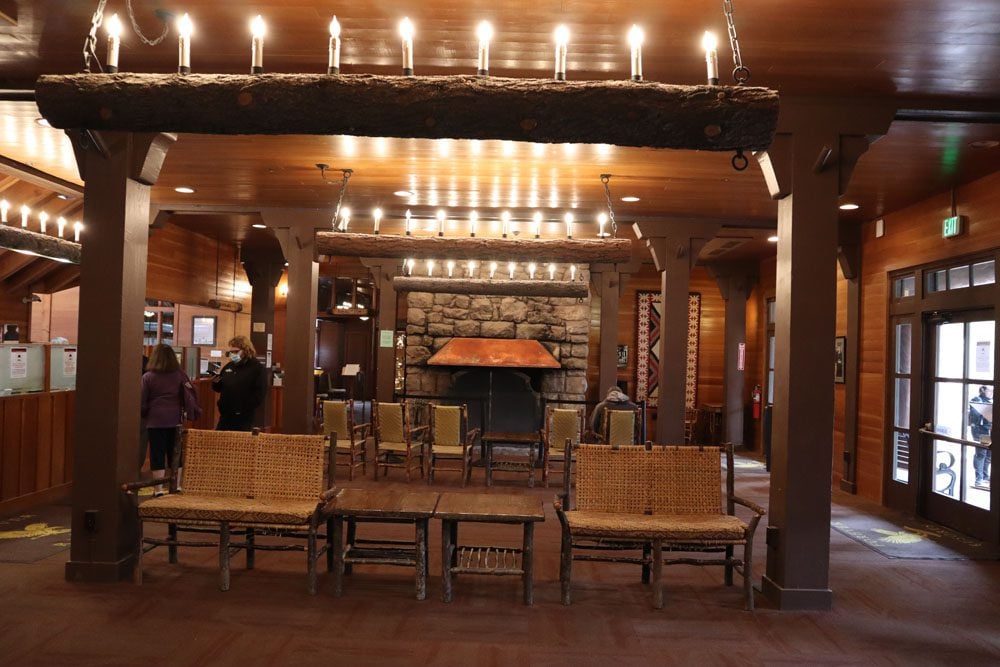 Sunset Point to Bryce Point
From Sunset Point, you can drive or use the park shuttle to reach these next two stops. Alternatively, you can continue walking along the rim trail and enjoy the views at your leisure. Stop at Inspiration Point and take the short detour to Upper Inspiration Point for even better vistas.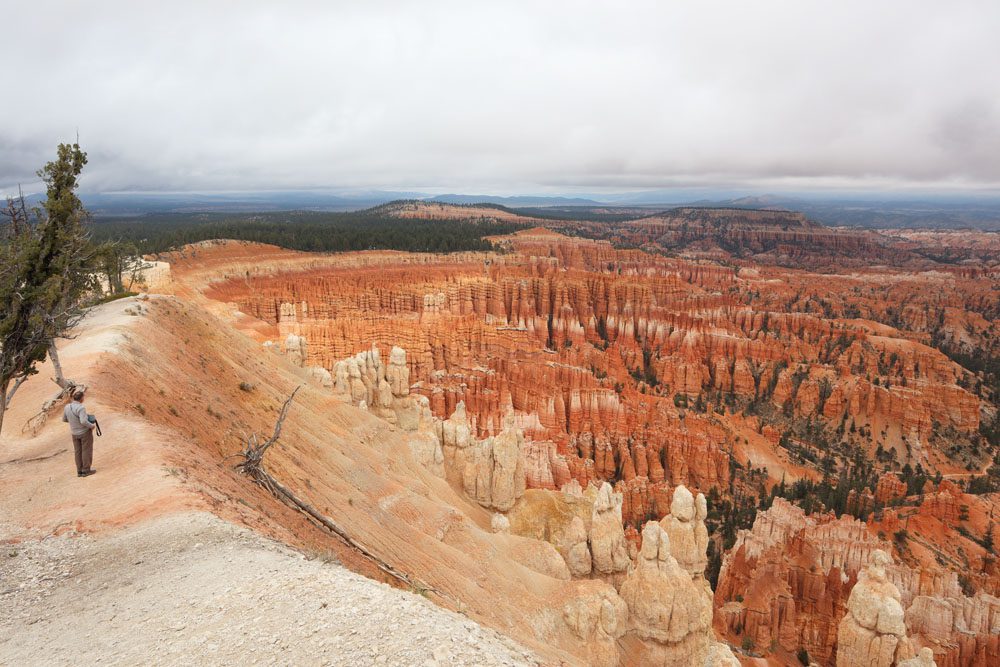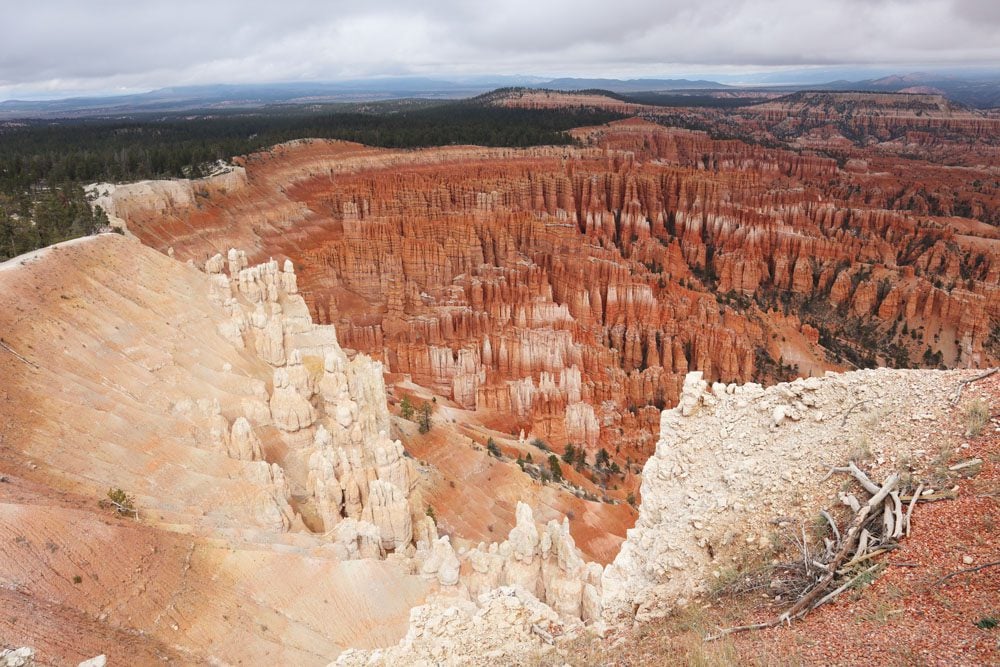 At Bryce Point, pay close attention to the superb acoustics and see if you can spot hikers on the Peekaboo Trail. Bryce Point's viewing platform provides a slightly different perspective of the amphitheater, so it's worth the extra effort.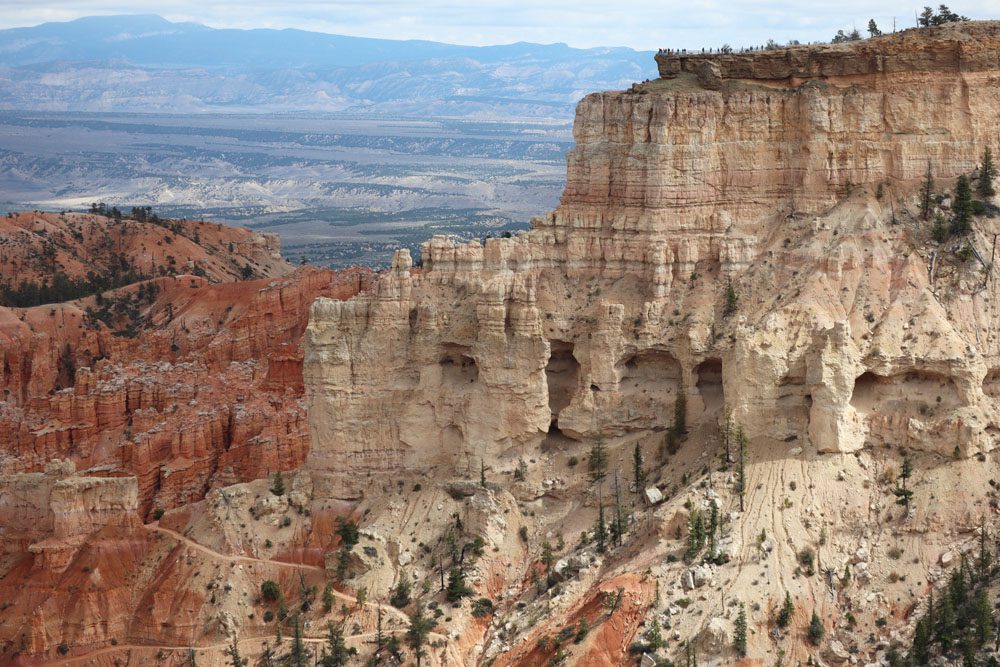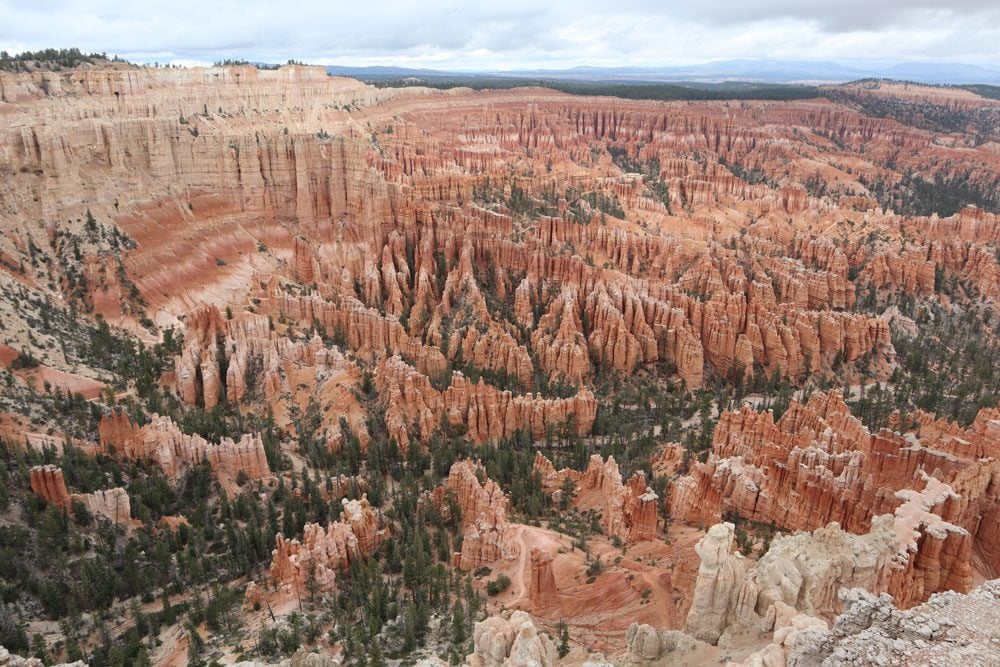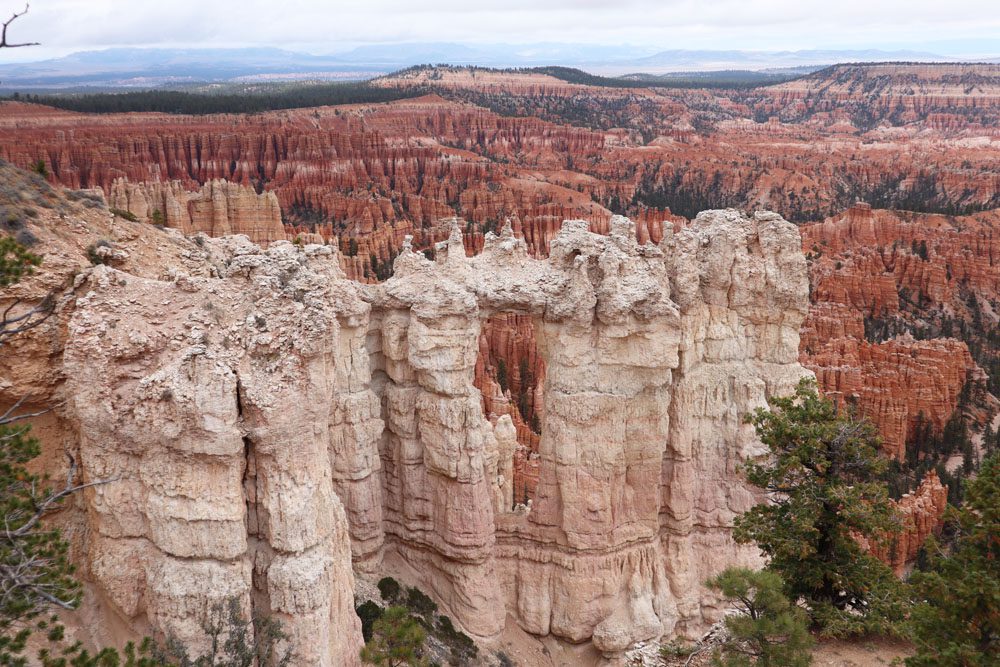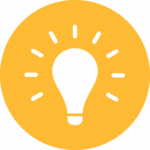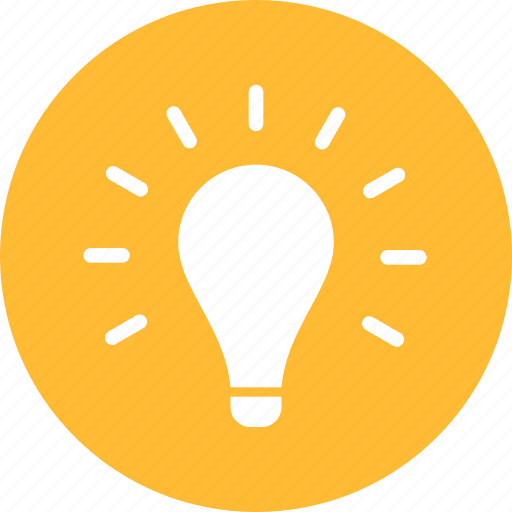 Pro Tip
The small parking lots at Inspiration Point and Bryce Point might be full by late morning and early afternoon. Park staff will block access to the viewpoints, and drivers must then park elsewhere and use park shuttles (or walk).
Optional Drive to Paria View
If you want to see it all on this day, drive to this quiet viewpoint and see the castle-like hoodoo. Also, try spotting falcons cruising the skies and even elk grazing in the meadows below.
Sunset, Country Music, and Stargazing
To wrap up this busy day, head back to Sunset Point to see the last rays of sun paint the Bryce Amphitheater in gold. For dinner, head to one of the western-style restaurants in Bryce Canyon City or make reservations at Ebenezer's Barn & Grill for their dinner and country music show (show-only tickets are also available). Finally, you can head to any viewpoint atop the Bryce Amphitheater to watch the night sky at night. Bryce Canyon is an International Dark Sky Park, so the park's night skies quality is exceptional.