Top 10 Things To Do In Death Valley
Death Valley is a superb travel destination for desert-lovers and adventurers hunting for that off-the-grid allure. It's a place where nature's extremities converge, where fortunes were made and lost, and where life surprisingly exists despite the name. In this post, we'll explore the top things to do in Death Valley, from the simple to the extreme.
Visiting Death Valley?
Check out the Death Valley travel guide collection for additional information, including essential Death Valley planning tips, the best hikes, and sample itineraries.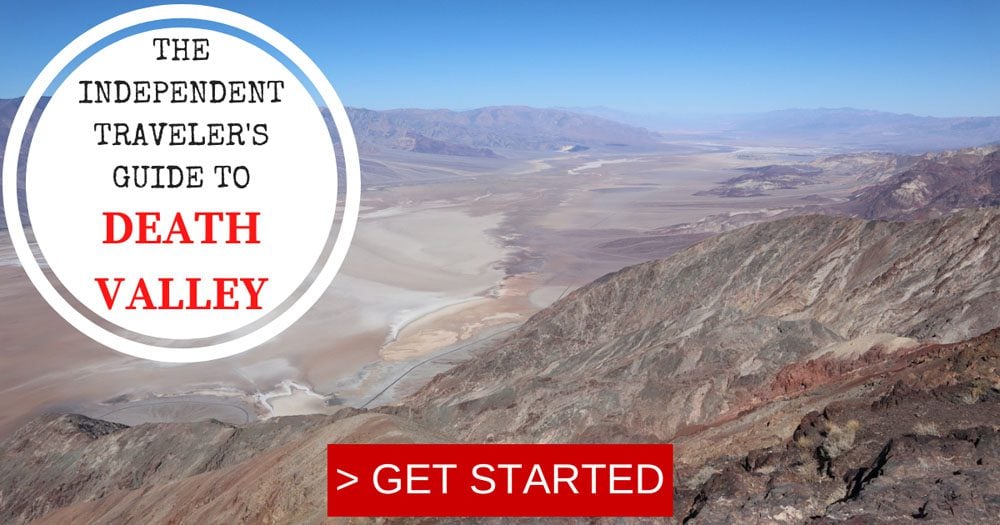 10. Make The Pilgrimage to Scotty's Castle
Many quirky things find their way to deserts and in Death Valley, Scotty's Castle tops this list. Financed by wealthy Chicago businessman Albert Johnson during the Roaring 20s, no expenses were spared in the building of his would-be Spanish-style mansion. However, the construction was never completed and the Johnsons hardly spent time here, so in came colorful local prospector and cowboy Walter "Death Valley Scotty" Scott and claimed it for himself. The pilgrimage to Scotty's Castle is sort of a must on any visit to Death Valley, but check if it has reopened following major flood damage suffered in 2015.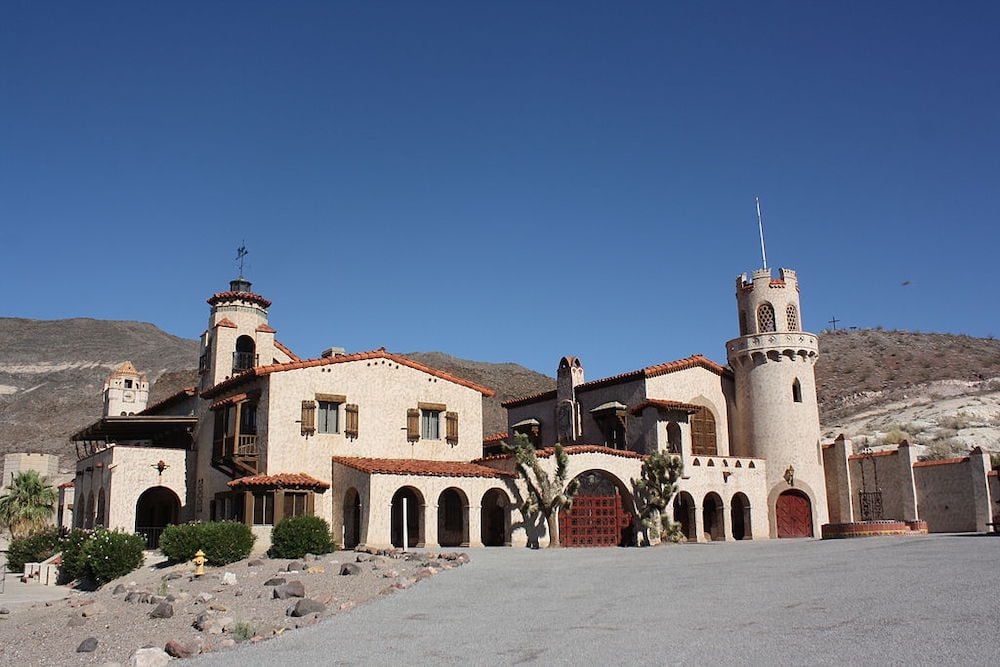 9. Stand Atop Ubehebe Crater
Resulting from a violent explosion of steam and gas, Ubehebe Crater is a "puppy" by geological standards at just roughly 2,000 years old. Measuring half a mile across and 500 feet deep, it is possible to hike down to the bottom of the crater but, for the best views, hike along its rim to enjoy the extraterrestrial views.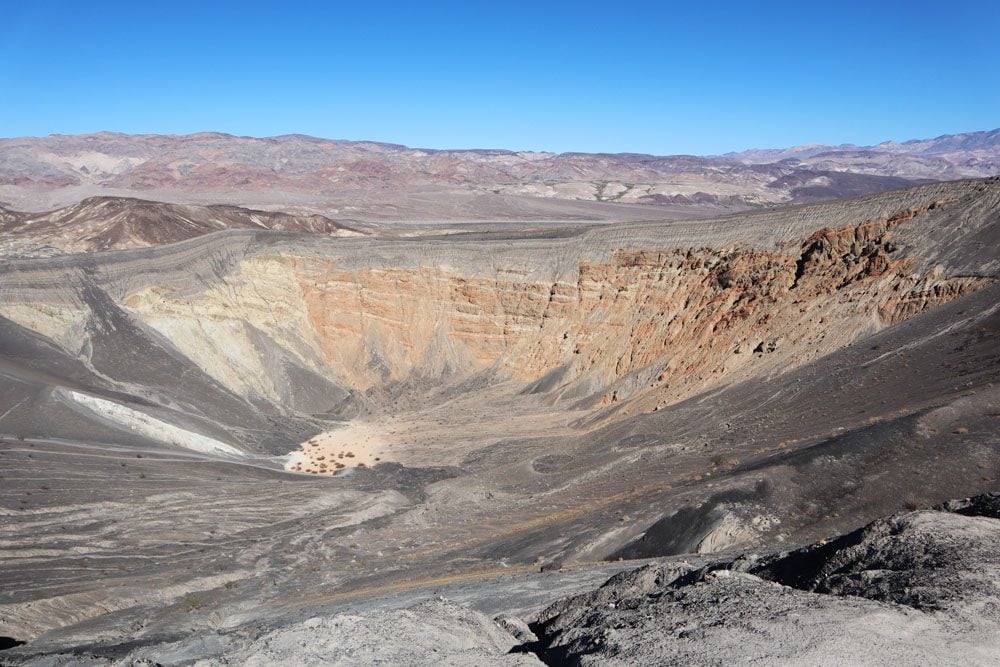 8. Drive Through Titus Canyon
Where in Death Valley can you challenge your driving skills while also experiencing classic Wild West scenery, including a visit to a ghost town? Titus Canyon Road is the answer, a scenic 27-mile (43 km) dirt road that slices through a remote section of the national park before joining the narrow Titus Canyon riverbed. About halfway through the drive, you'll reach Leadfield, an abandoned mining town that boomed in 1926 and busted just a year later. At Titus Canyon, the road narrows and follows the contours of this dry riverbed. At the mouth of the canyon, look for signs marking Native American petroglyphs.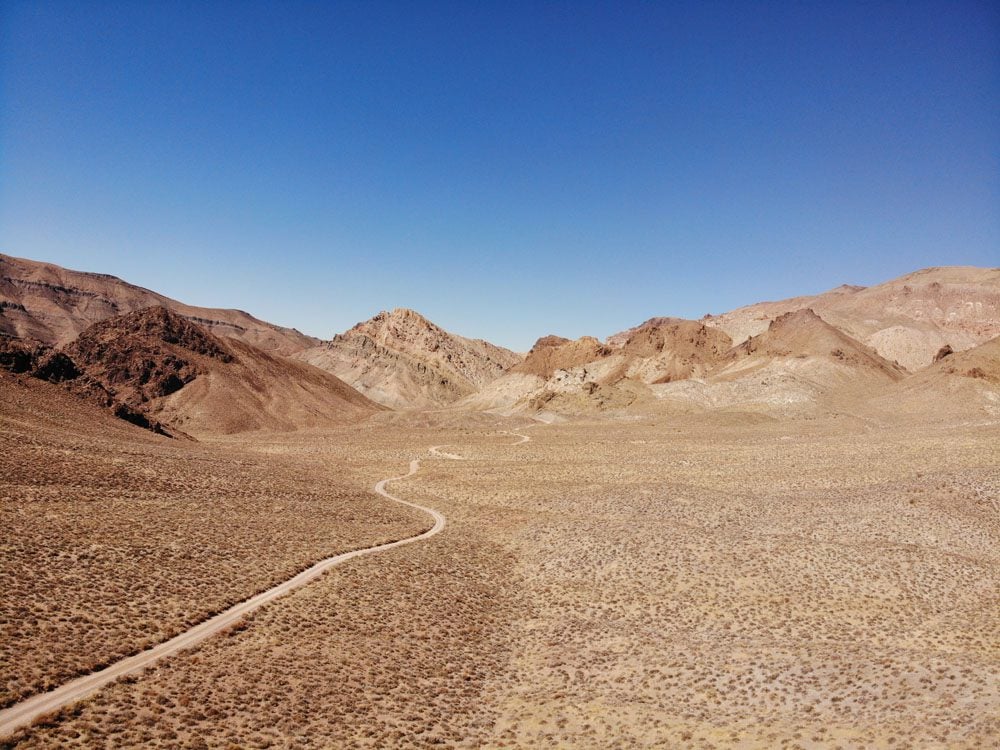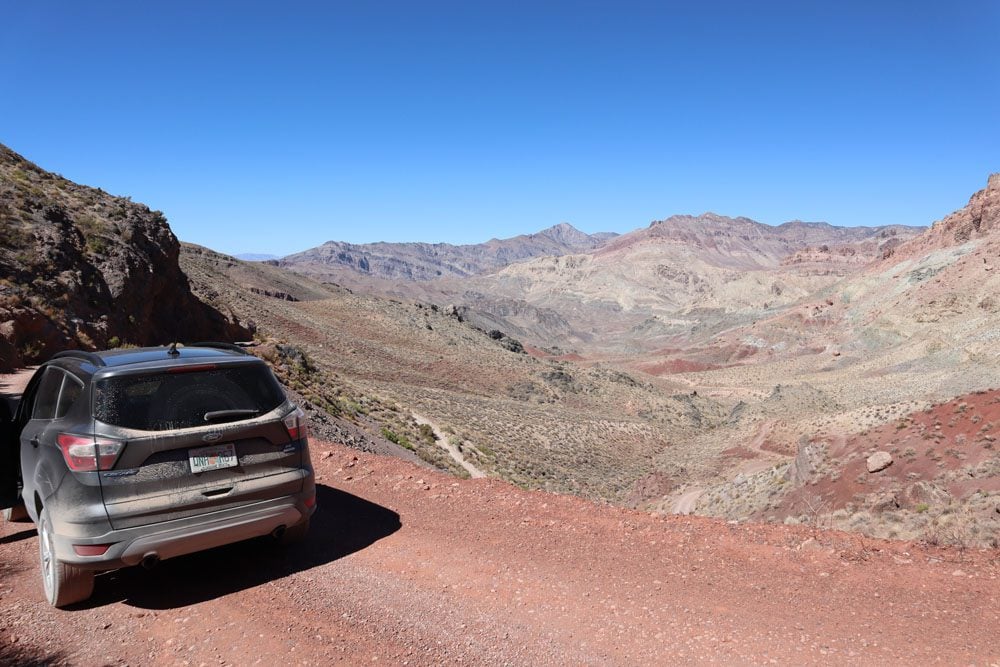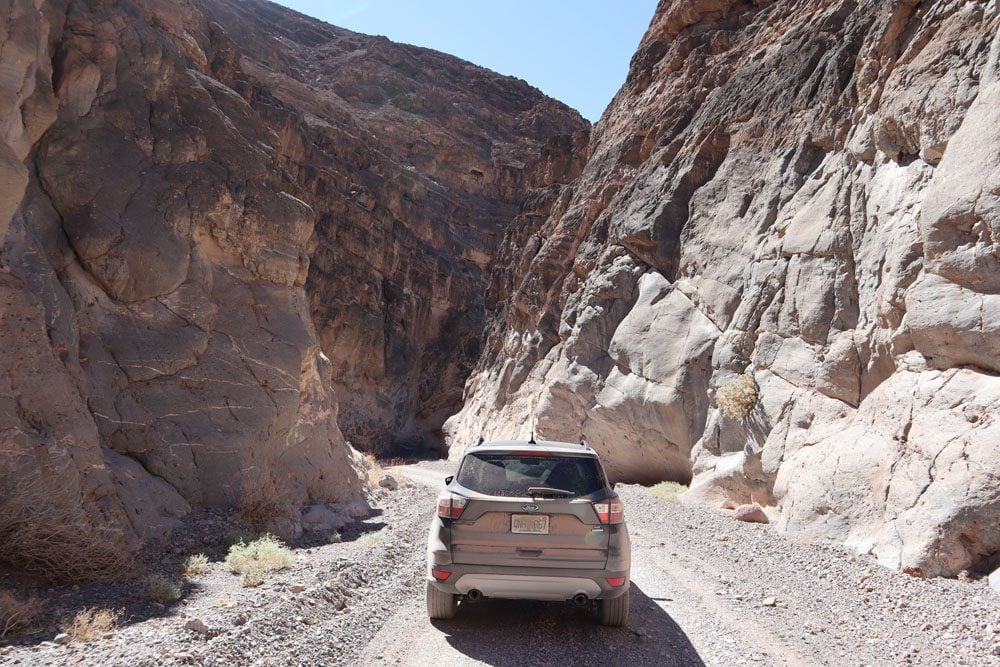 7. Watch the Night Sky
The sky over Death Valley is virtually free of light pollution, so after catching the sunset at Dante's View or Mesquite Flat Sand Dune, grab dinner and head back out again for some stargazing. Death Valley is one of the best places in the world for watching the night sky. You can join a guided ranger program or head to one of the park's prime stargazing spots. On a clear night, it's very easy to spot the arch of the Milky Way. Out here, you'll see way more stars than you can count and also dozens of commercial jets flying high in the sky en route to major urban hubs.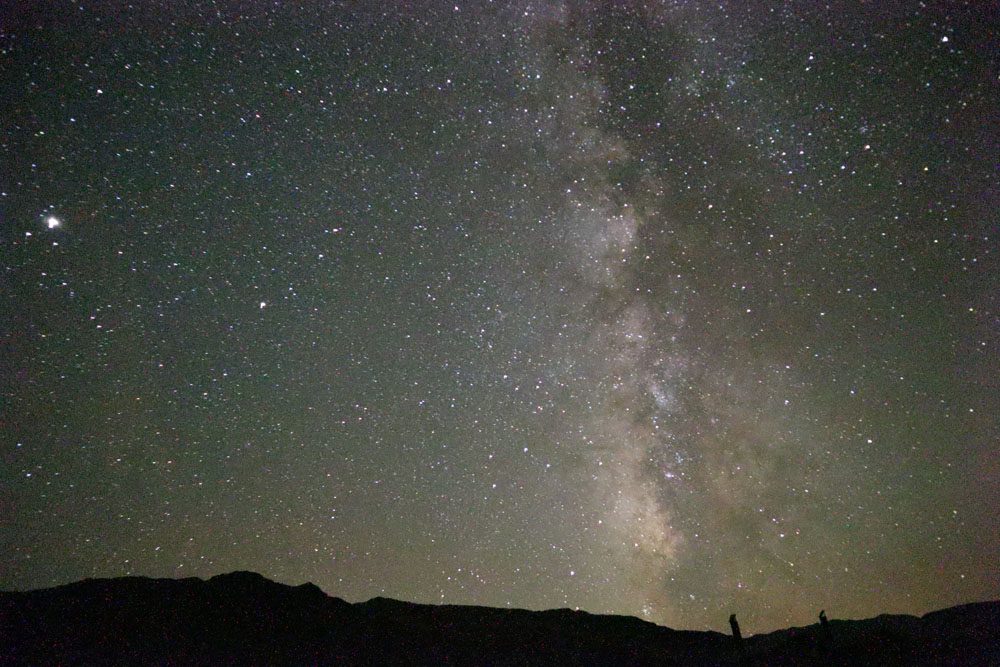 6. Explore Badland Canyons from Zabriskie Point
Named after a former executive in the Pacific Coast Borax Company, Zabriskie Point is one of the most scenic spots in Death Valley. From the parking area, a short path leads to a panoramic viewpoint above Zabriskie Point's uniquely-formed badland canyons. The colors and shapes of the canyons frame a beautiful scene, further accentuated by the changing angle of the sun. From Zabriskie Point, several trails head down into the network of canyons.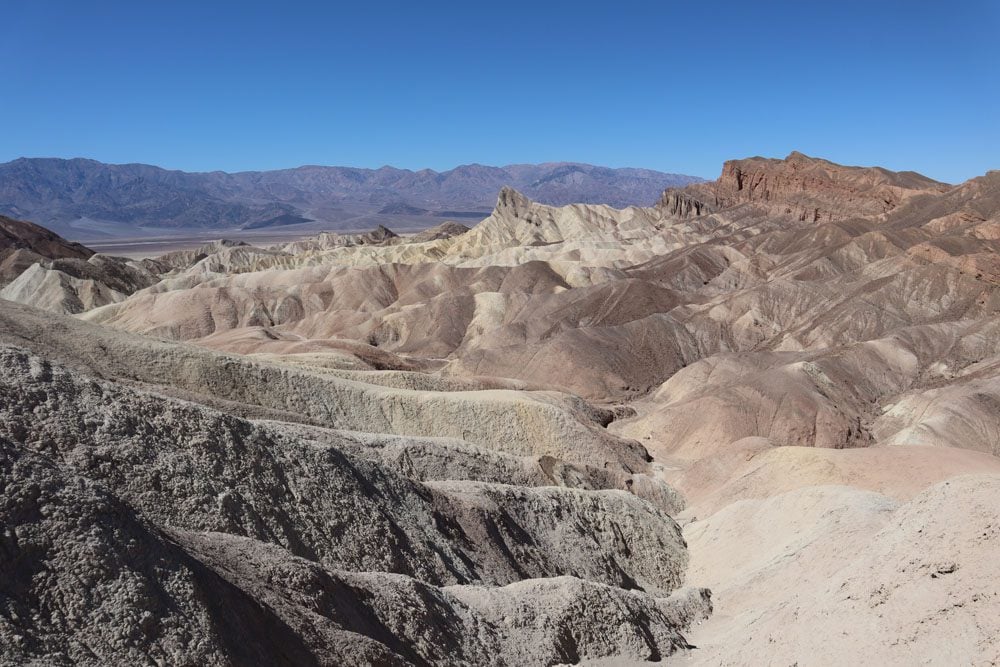 5. Wander Around Mesquite Sand Dunes
This isn't the Sahara, this is still Death Valley. The Mesquite Flat Sand Dunes cover an extensive area with some dunes towering over 100 feet high. There isn't an official trail so just go wherever your feet take you. The sand is soft and the views are from a distant land. Mesquite Sand Dunes are best explored at dawn or dusk when the dunes are painted gold.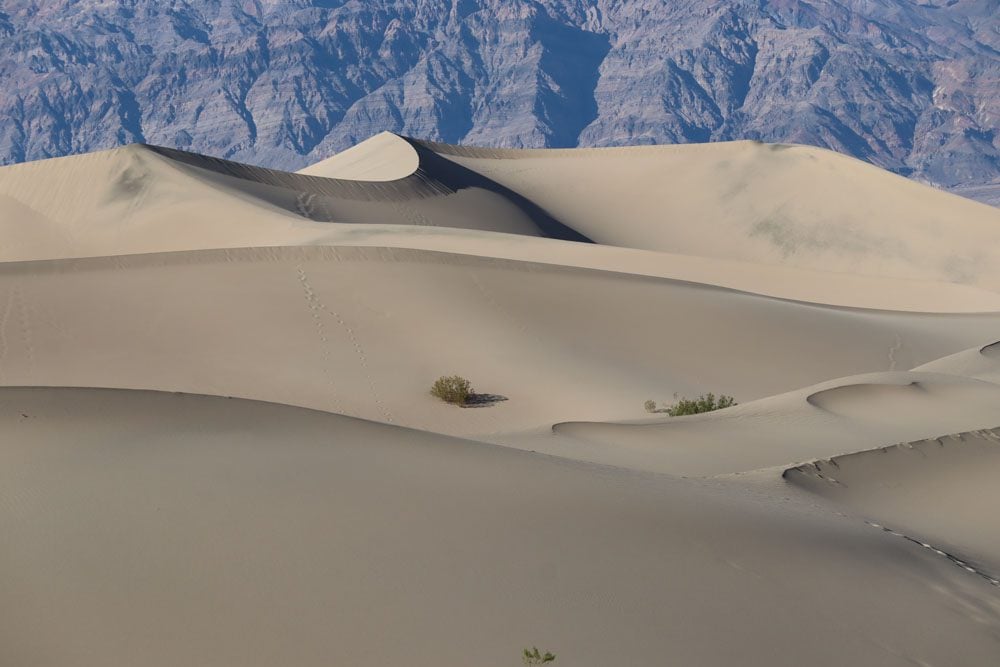 4. See the Colors of the Rainbow at Artists Drive
Artists Drive is Death Valley's most popular scenic drive, a one-way, nine-mile adventure through multi-hued hills. The paved road perfectly blends into its surroundings and reaches a climax at Artists Palette, an exposed hillside on which various minerals mixed and morphed over the years. Every color of the rainbow can be seen, even blue. You can ditch your car at Artists Palette and explore the colorful area from up close.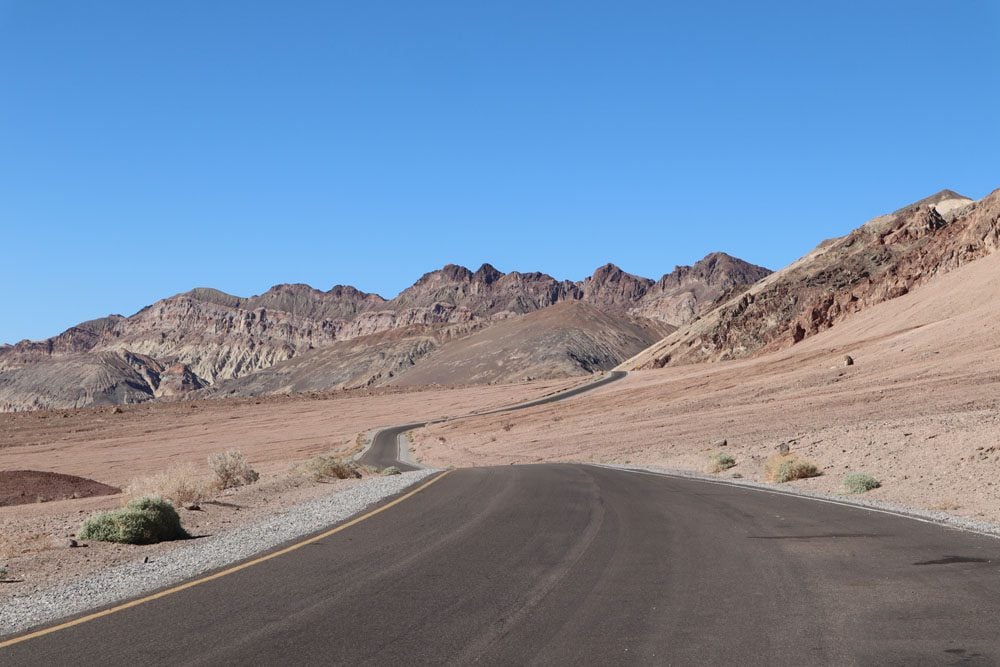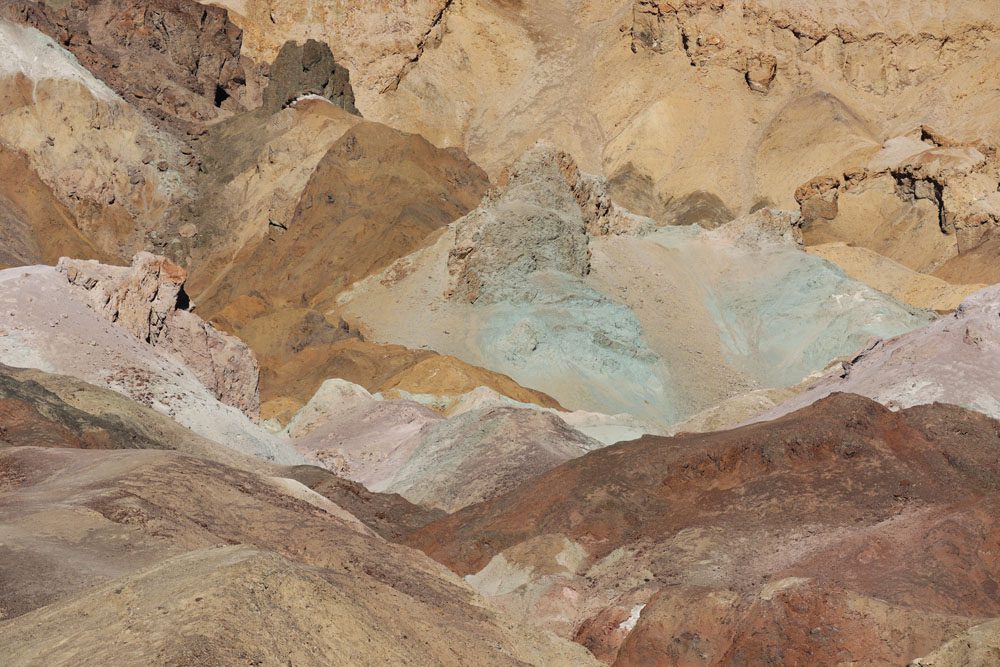 3. Get a Bird's Eye View of Death Valley from Dante's View
Though a bit of the way, the drive to Dante's View is simply a must, whether for catching the sunrise, watching it set below the horizon, or just as part of your sightseeing itinerary in Death Valley. Sitting atop the Black Mountain range high above death valley at an altitude of 5,575 ft (1,699 m), Dante's View is arguably the best scenic viewpoint in Death Valley. Dead ahead is Telescope Peak, the highest point in the park (11,043 feet | 3,366 m).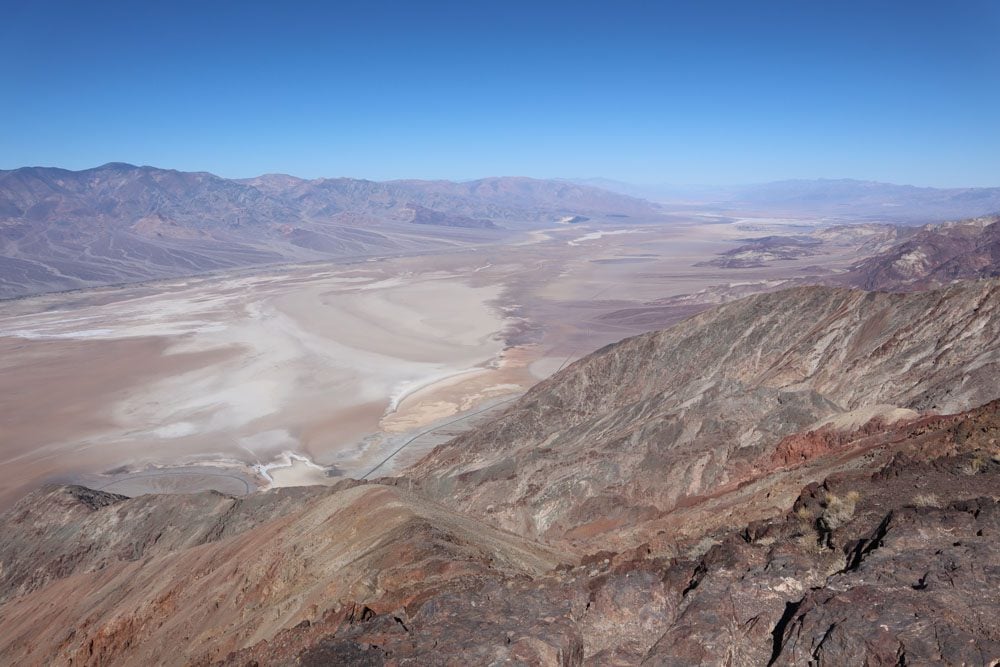 2. Walking on Salt at Badwater Basin
At 282 feet (86 m) below sea level, the vast and surreal salt flats at Badwater Basin lie at the lowest point in North America. If you're visiting Death Valley from late spring to early fall, there's a very good chance that your car's thermometer will top 100 degrees Fahrenheit at this spot. Walk around Badwater Pool and see if you can spot the rare Badwater Snail and then head inland on the salt flats as far as you wish. Twenty minutes away by car, stop at Devil's Golf Course and see if you can hear the cracking sound of these giant salty balls.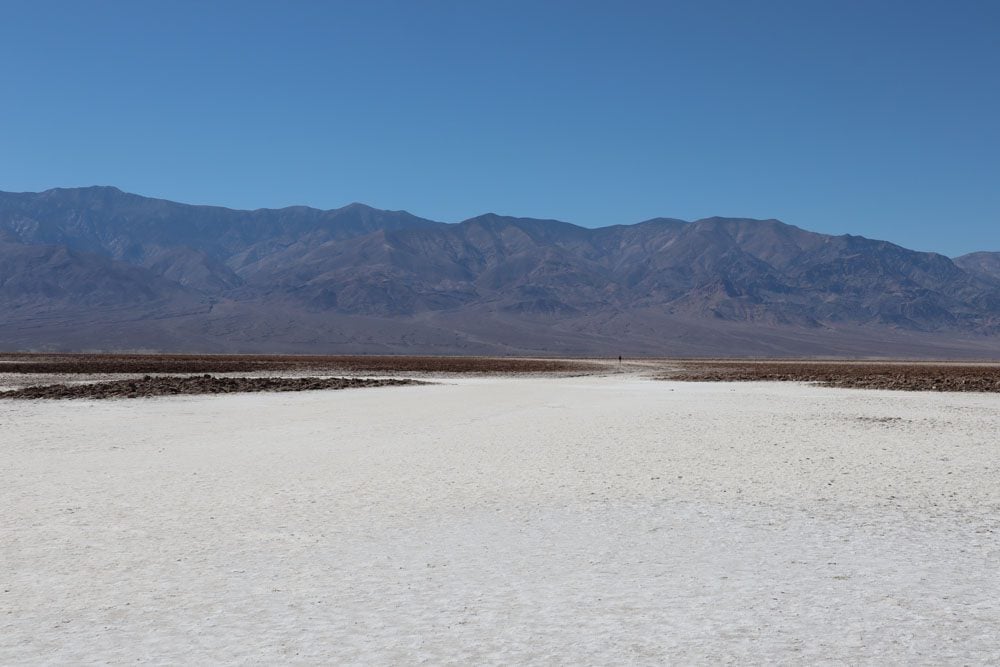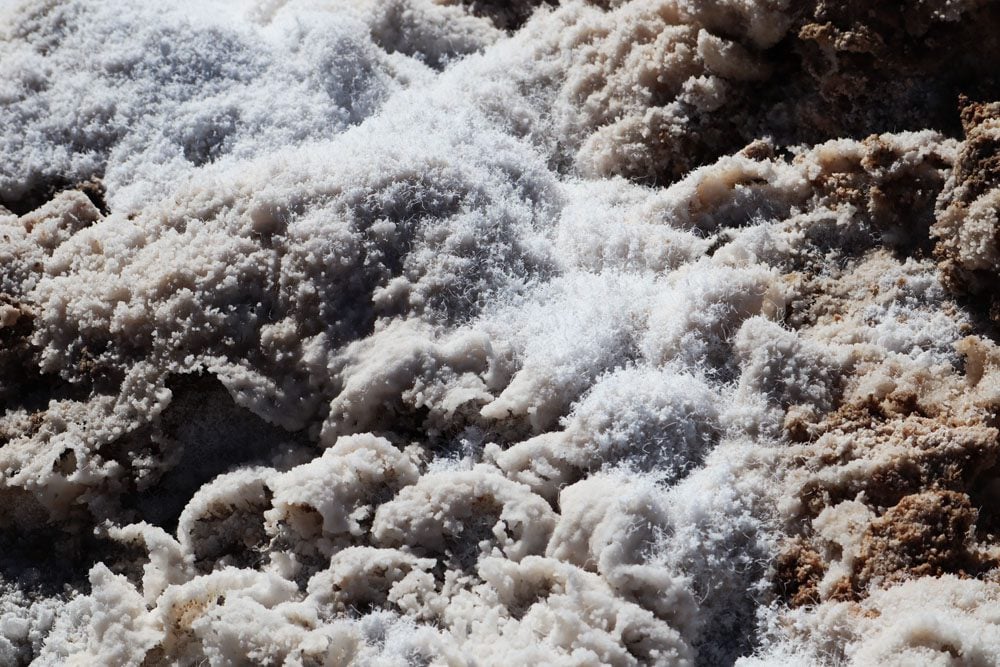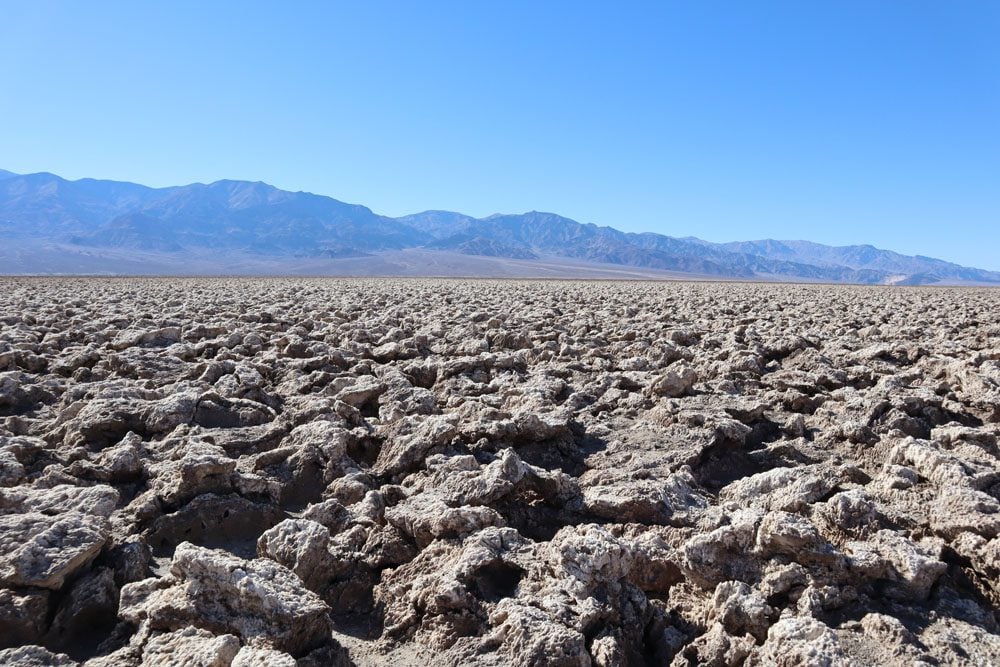 1. Solve the Mystery of Racetrack Playa
Racetrack Playa is home to one of the world's great desert mysteries. Scattered across the flat surface of this dry lakebed, also called playa, are hundreds of rocks that seem to have been dragged across the ground, often leaving trails that can stretch for hundreds of meters. Some of these boulders weigh about 700 pounds (over 300 kg)! So what causes these rocks to move freely? Scientists believe this phenomenon is due to a rare combination of wind, rain, and the composition of the playa. But who really knows? Getting to the Racetrack is quite an adventure, requiring a proper 4WD vehicle to safely navigate the 26-mile (42 km) dirt road to this remote spot.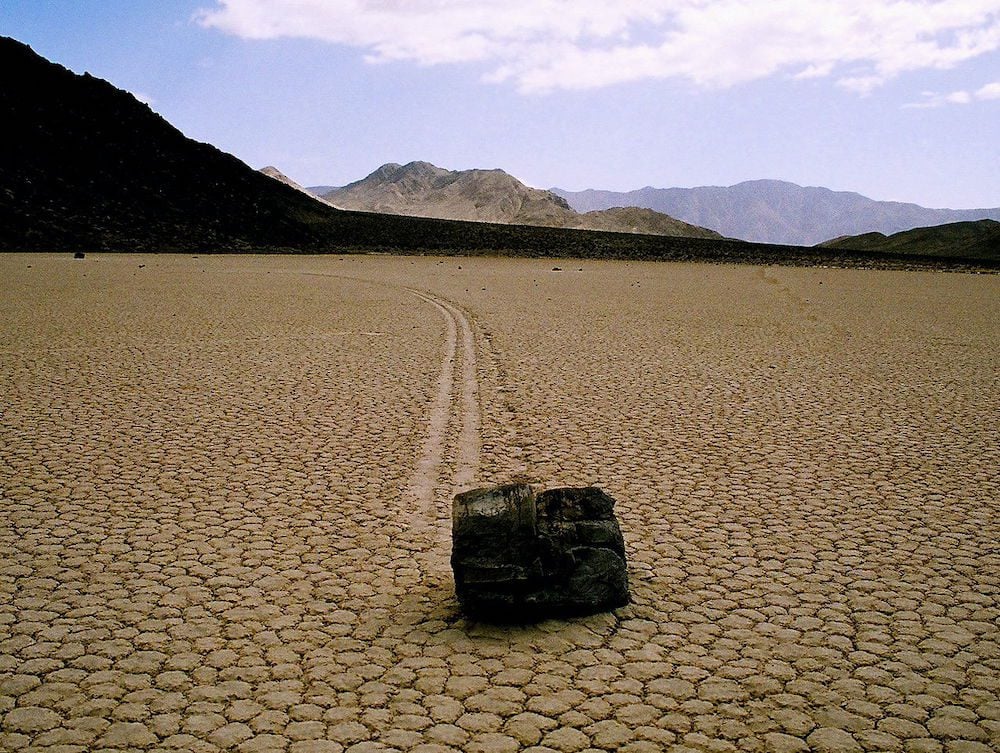 What's Next?
Now that you know what are the top things to do in Death Valley, it's time to begin planning your adventure. For more information about Death Valley, including essential planning tips, the best hikes, and sample itineraries, check out the Death Valley travel guide collection.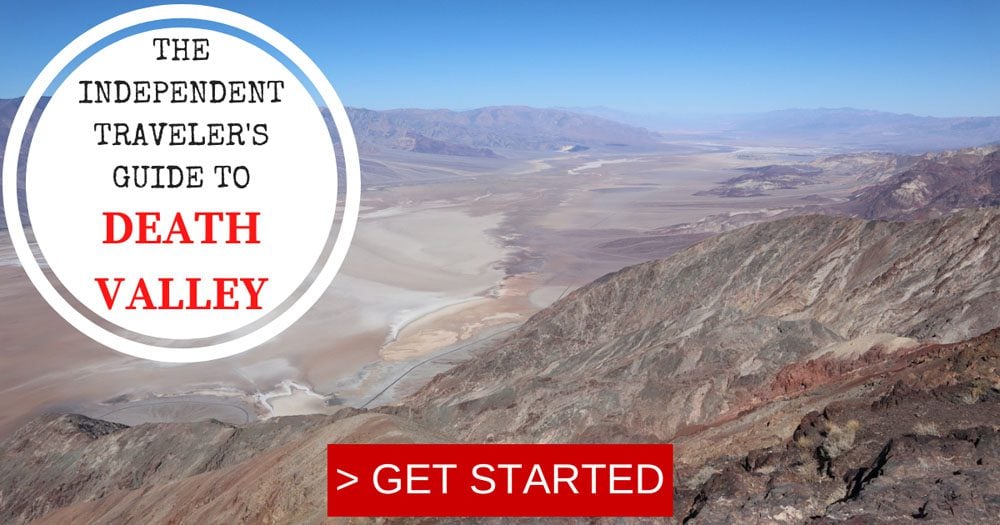 ---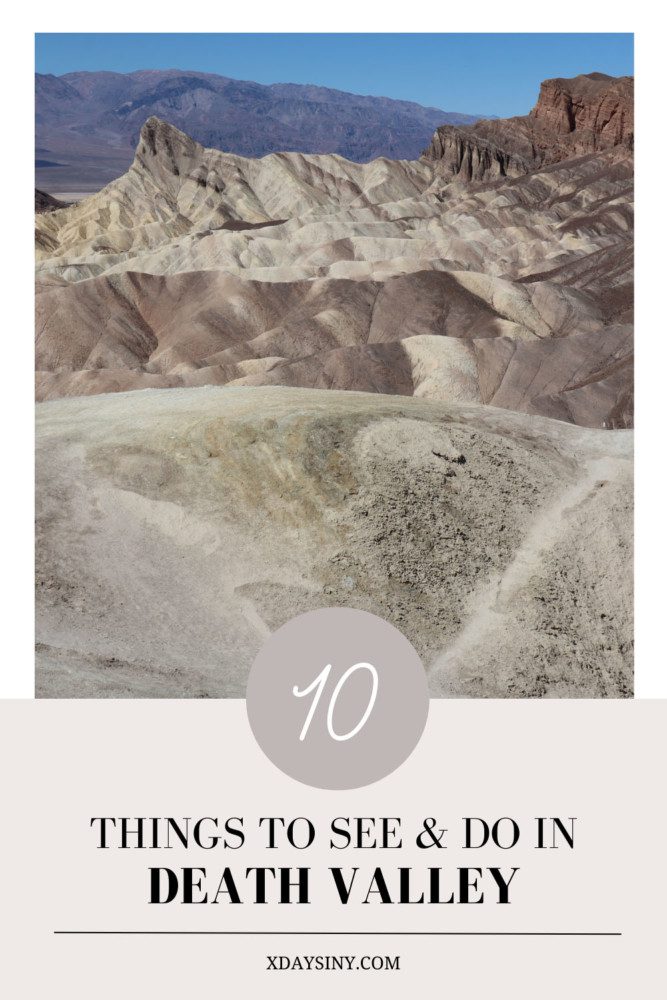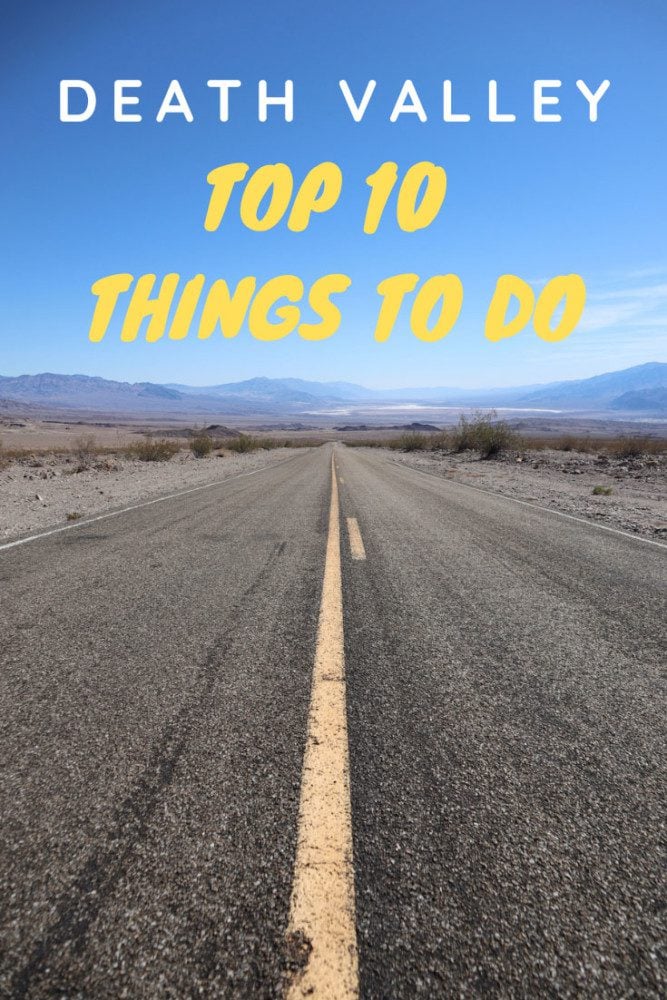 Pin These Images To Your Favorite Boards