With grand boulevards lined with grand monuments intersecting narrow streets hiding charming bistros and specialty shops, pack your walking shoes and get ready to explore the City of Lights. Paris is romantic, cultural, breathtaking, timeless and any other cliches you can think of. It's an open-air museum, a mosaic of neighborhoods each with their own DNA and rich history. This 3 days in Paris sample itinerary will help you plan your trip, whether spending a long weekend in Paris or visiting the city for the first time.
About This Paris Travel Guide
Paris is one of the greatest cities on the planet and it is simply impossible to properly experience all of its top highlights during the course of a three-day visit. Believe me, I spent over three months in Paris and I still didn't manage to see everything. This guide attempts to strike a balance between the urge to "see it all" and the need to remain sane. It is more geared towards first-time visitors to Paris and careful consideration has been put into the selection of each day's itinerary, though it is action-packed.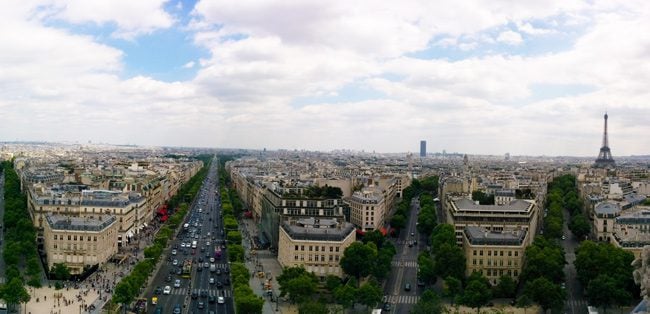 What's Included in this 3 Days in Paris Itinerary?
Several sections make up this travel guide:
Map, essential Paris travel & safety tips + where to stay [Current Page]
Looking for Quick Reads?
3 Days In Paris Map
This map contains all the places mentioned in this sample Paris itinerary. Click on the image to open in Google Maps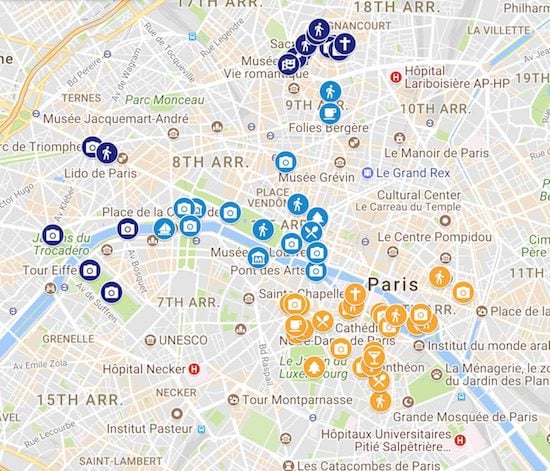 Paris Travel Tips
Over the course of spending three months in Paris, I've managed to make all the possible mistakes and learn a few tips and tricks. Though this list might be slightly long, I'm sure there's some gold in there for you!
Preparation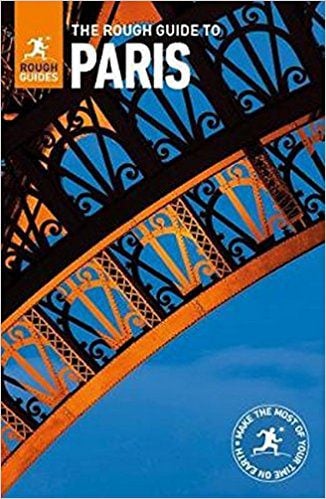 Pick up your own copy of the Rough Guide to Paris. It was my best friend on-the-go as I explored each and every Parisian neighborhood. If your 3 days in Paris are part of a wider visit to France, consider adding the Rough Guide to France as well.
Did you know that over 30 million tourists visit Paris every year? This means that on any given day, you'll not only need to share the sidewalks and cafes with thousands of others, but you'll also need to patiently queue up in line to see the city's famous sites. If patience isn't your thing, browse through this list of skip-the-line tickets as well as other special offers that can save you a few Euros here and there.
Though Paris might be the fashion capital of the world, be sure to mostly pack comfortable clothing for exploring the City of Lights on foot. Have a look at the X Days In Y Packing List for clothing, apparel and gadget ideas.
When is Best Time to Visit Paris?
Spring

: the cherry blossoms are out in April, the days are sunny and long by May and June marks the start of festival season. This is my personal favorite time to visit Paris.

Autumn

: the days are getting shorter but the weather can positively surprise (though pack an umbrella just in case). The trees are shedding their leaves and the atmosphere is extra romantic. This is an excellent time to visit Paris.

Summer

: the city is packed with tourists, the weather is hot and humid, and many Parisians are vacationing elsewhere. Try to avoid this time of year but just know what to expect if you can't.

Winter

: it can get bitterly cold and the sun might not make an appearance during your visit. In my opinion, Paris loses a lot of its charm though winter-lovers would argue otherwise.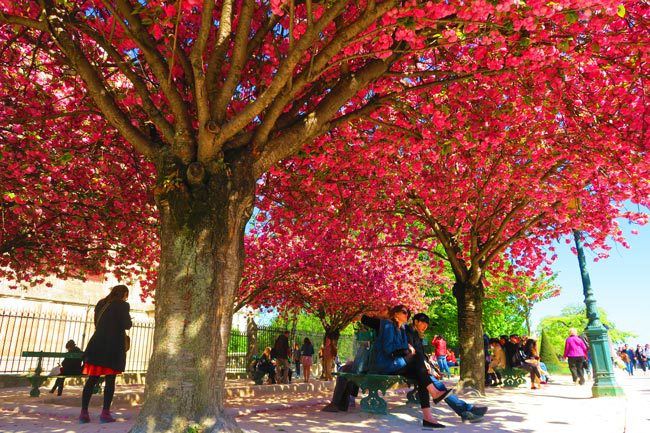 Language
Contrary to popular belief, many Parisians speak English or at least enough to be able to help you out. Moreover, I found most Parisians to be helpful and friendly, especially if you try your best to use local etiquette such as addressing them with:

pardon/excuse moi

(sorry/excuse me),

monsieur

,

madame

,

merci beaucoup

(thank you very much),

bon journée

(have a good day),

bon weekend

(have a good weekend) etc.

Don't be offended if your attempts at speaking French are reciprocated with attempts at speaking English. I found Parisians (especially the younger generation) to relish the opportunity to practice their English.
Getting Around
The best way of getting around Paris is

on foot

(or using the

Velib shared public bicycle service

) but you'll no doubt use the city's incredibly efficient

Metro system

(officially known as RATP). The locations of its over 300 stations were purposely selected so that you're never too far from one. Grab a Metro map at any station (or

download them via this link

) and get your bearings via the large maps displayed at every entrance. As for tickets, "heavy users" should consider buying the Navigo pass at the manned booths and "light users" can purchase a series of 10 tickets which amount to a small saving.

Other tips for riding the Paris Metro:

(1)

be sure to keep your belongings safe and never place anything in your back pocket if standing.

(2)

It is local etiquette to give up the "folding" chairs near the doors once the cart fills up.

(3)

Pack some alcohol gel and clean up once you exit the Metro.

Taxis:

Parisian taxis are notoriously expensive! Note that drivers can and will turn their meters on from the moment you order the taxi (even when using an app) so you are charged for the time it takes the driver to get you!

Traffic to/from Charles de Gaulle airport is bad during the morning and evening commutes. Keep this mind if using a taxi.

If Paris is part of a wider European trip, consider traveling to Paris on the Eurostar Train.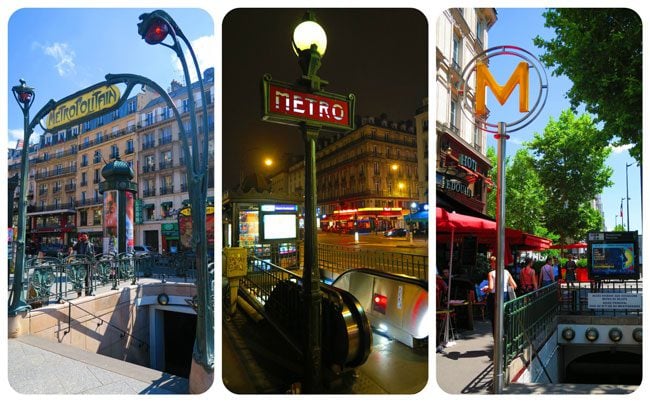 Food & Drinks
Dining:

If you have your heart set on a specific special restaurant, it is best to

book in advance

, especially ahead of the weekend (don't forget that Parisians like to eat out as well). Keep in mind that most have varied opening hours, with some closed on Sundays and many closed on Mondays. Tax and service will be added to your bill so technically,

tipping in Paris is not a must

, though it is common to leave a few Euros in restaurants and bars. For special offers on some seriously good restaurants, check out

La Fourchette Paris

.

Wanna drink or dine in the street-facing

terrasse

? I totally get you as it is a favorite Parisian pastime. However, do note that outside seating does entail slightly higher menu prices on both drinks and dishes.

Markets

: Parisian markets are part of the DNA of the neighborhood they take place in.

Plan your visit around market days

and, in case you're wondering,

here are the best ones

. It's the perfect way to start your day and is best combined with a picnic lunch in one of the best parks in Paris.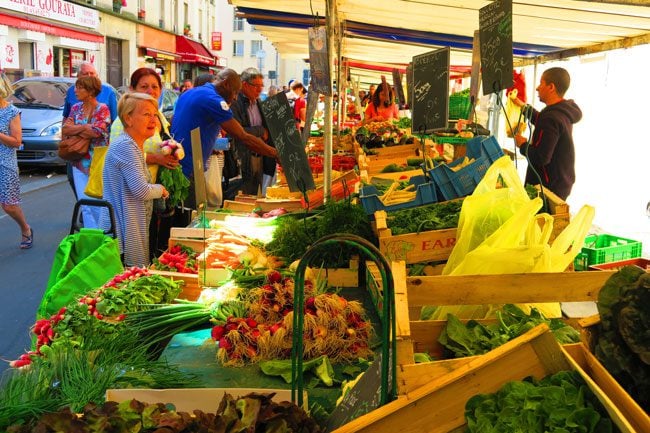 Museums
Waiting lines to enter and the crowds inside are both, sadly, part of the Paris museum scene, especially if you're visiting during the summer months. Therefore, I highly recommend

purchasing your tickets in advance

when possible.

Many museums will have free opening days (not the best way to avoid the crowd) and extended opening hours on certain days of the year (a great way to avoid the mass crowds).

In addition to museums, there is always something of cultural "utility" happening in Paris. Check out

Time Out Paris

, especially ahead of the weekend.
Sundays in Paris
Paris does kick into low gear on Sundays, with most shops taking the day off. However, there are a number of designated areas which are open throughout Sunday. The most interesting is the trendy

Marais

neighborhood which makes for a perfect way for

spending Sunday in Paris

.
Shopping
The French term for "sale" is

solde

and Paris sale seasons are an excellent time to get some shopping done. Believe it or not, sales are government regulated and as such, occur during specific periods of the year with a few weeks notice.

Besides boutiques and trendy shops, "mass and efficient shopping" can be achieved along Rue de Rivoli and around the famous department stores of Galerie Lafayette and Printemps – which also provide special tourist discounts!

Tourist tax refund

is currently available to residents of non-EU countries under certain conditions, one of which is on purchases of over €175.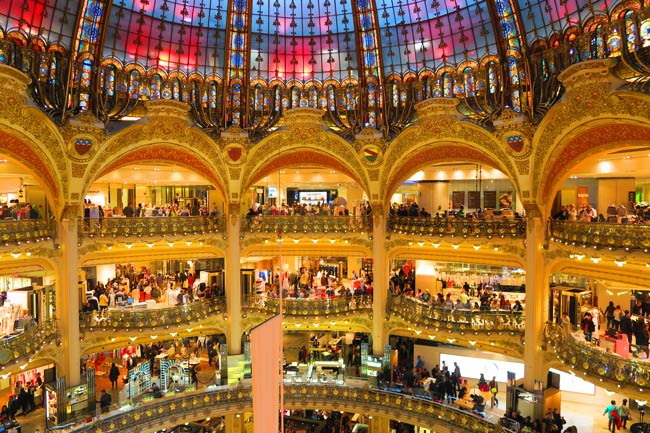 Paris Safety Tips
Like in any large city, use your common sense when exploring Paris. I'll mention a few Paris-specific safety tips, not taking into account recent terror threats.
Staying safe in Paris
Already mentioned in the "getting around" section, I'll repeat this safety tip: when riding the Paris Metro – be sure to keep your belongings safe and never place anything in your back pocket if standing.
Exercise caution and try to avoid altogether hanging around the city's main railway stations (the likes of Saint Lazare, Gare de Nord etc). These are havens for muggers and "dangerously weird" people. That said, feel free (during the daytime) to check out their interiors as some historic Paris railway stations are an attraction of their own kind.
Paris is known to host a few "tourist scams". Here's a good line up of the most common Paris tourist scams and how to avoid them.
As always, keep your belongings safe, use the safe in the hotel room, don't leave anything shiny on a cafe table or on the empty Metro seat next to you.
Where to Stay in Paris?
OK, now that we know how to outsmart other tourists and how to stay safe in Paris, it's on to the next challenge: where to base yourself while visiting Paris? I'll list a few of my favorite areas in addition to practical ones, but if you wish to just pick and choose on your own, here's a full list of all Paris accommodations that you can book online via booking.com.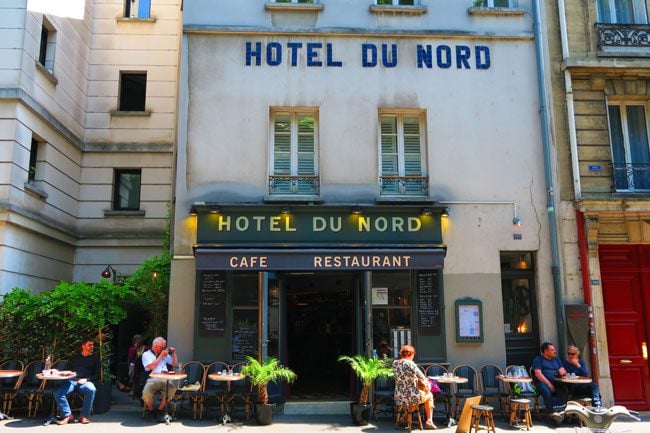 Where to stay?
Trendy: the Marais district (3rd and 4th arrondissements) offers a central location coupled with a small neighborhood feel. It's the place to hang out on Sundays and it's just a few minutes on foot to some of the city's top highlights. Here's a full list of Marais accommodations.
Chic: the streets and boulevards of the upscale Saint Germain des Pres neighborhood (6th arrondissement) are lined with boutiques, sun-drenched cafes, and monuments. Oh, and the Luxembourg Gardens are just a stone's throw away. Here's a full list of Saint Germain accommodations.
Historic: narrow lanes, magnificent churches and even the remains of the old city walls – that's why I love the Latin Quarter (5th arrondissement). It's one of the most sought-after Parisian neighborhoods and, like the adjacent Saint Germain des Pres, it's super close to the Luxembourg Gardens. Here's a full list of Latin Quarter accommodations.
Central: if you want to be in the "heart of the action", the Grands Boulevards of central Paris likely boasts a few bargain deals. Here's a full list of Central Paris accommodations.
Hipster: first-time visitors to Paris rarely head east of the Canal Saint-Martin (10th arrondissement) – a changing neighborhood that is kind of "hipster-central" these days due to the relatively sane housing prices. Here's a full list of the area's accommodations.