Day 2: Angel's Landing & Zion-Mount Carmel Scenic Drive
Day two of our three days in Zion National Park itinerary begins with the ultimate Zion activity. Head back to the Grotto and pick up the trail to Angel's Landing. Perched atop a seemingly impossible-to-reach cliff 5,790 feet above the canyon floor (1,765 m), the views from Angel's Landing are hard to forget. This is a challenging hike that takes about five hours to complete without rushing things. A detailed description of Angel's Landing hike and essential planning tips are available in the guide to the best hikes in Zion.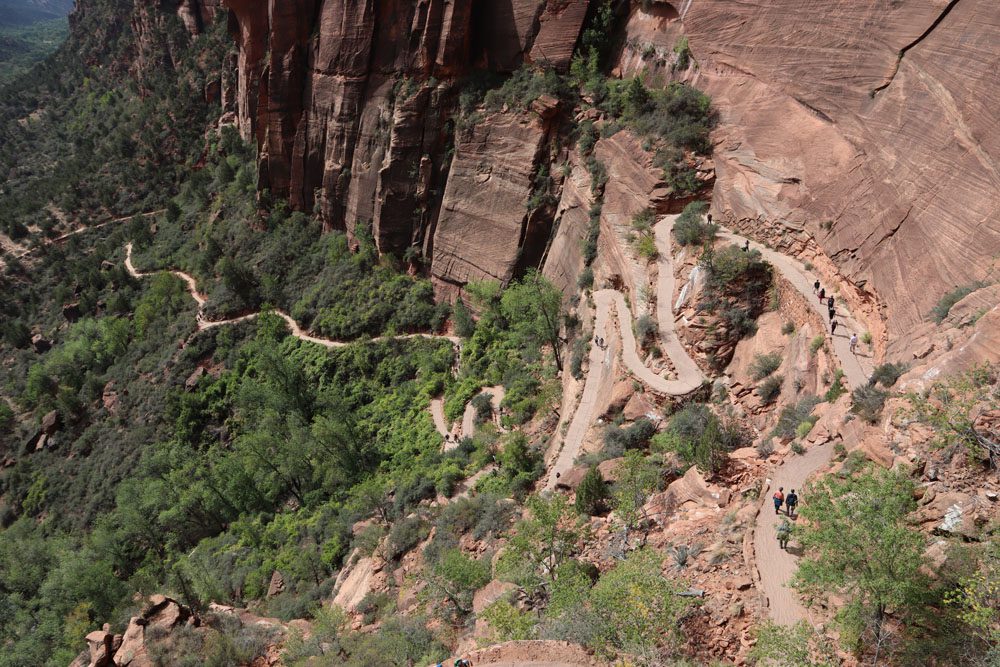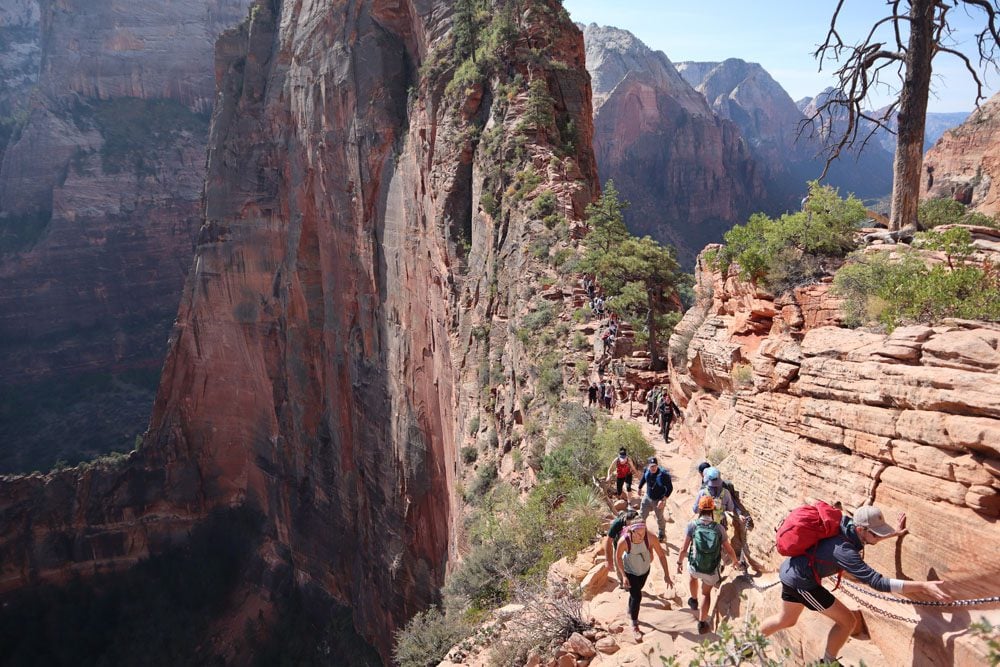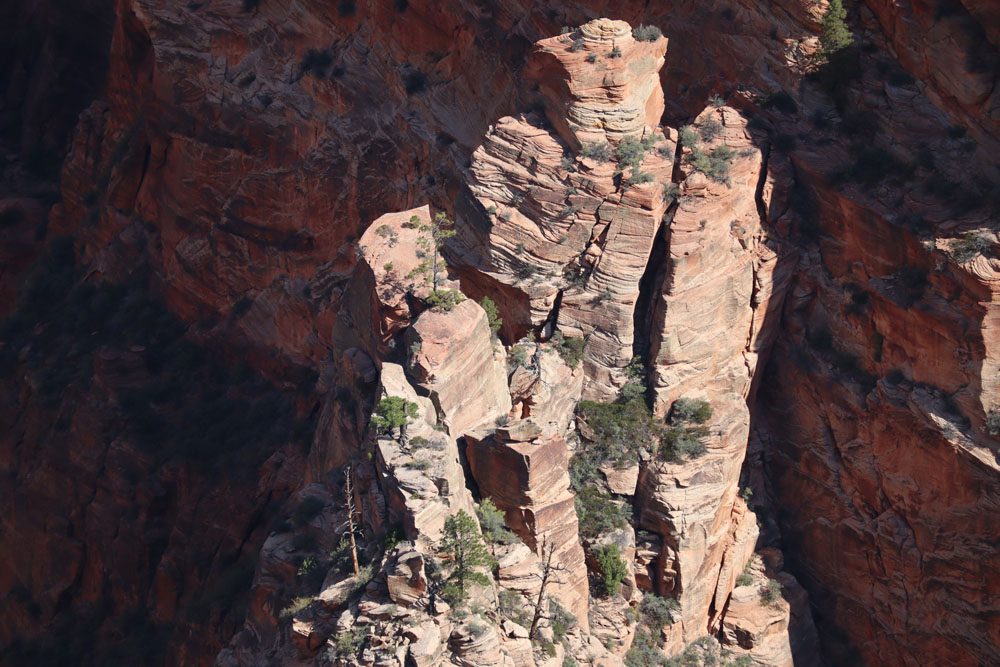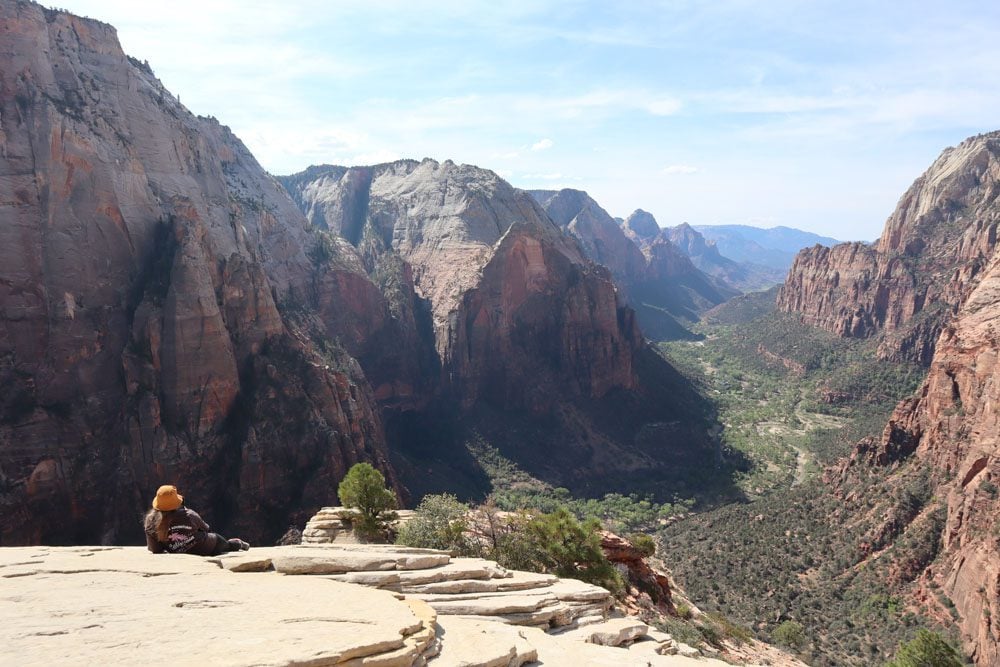 After a well-deserved lunch, get back to your car and drive high above the canyon floor via the scenic Zion-Mount Carmel Highway. Stop to check out the Great Arch and cross the historic Zion-Mount Carmel Tunnel. On the other side, continue for about six miles to see Checkerboard Mesa.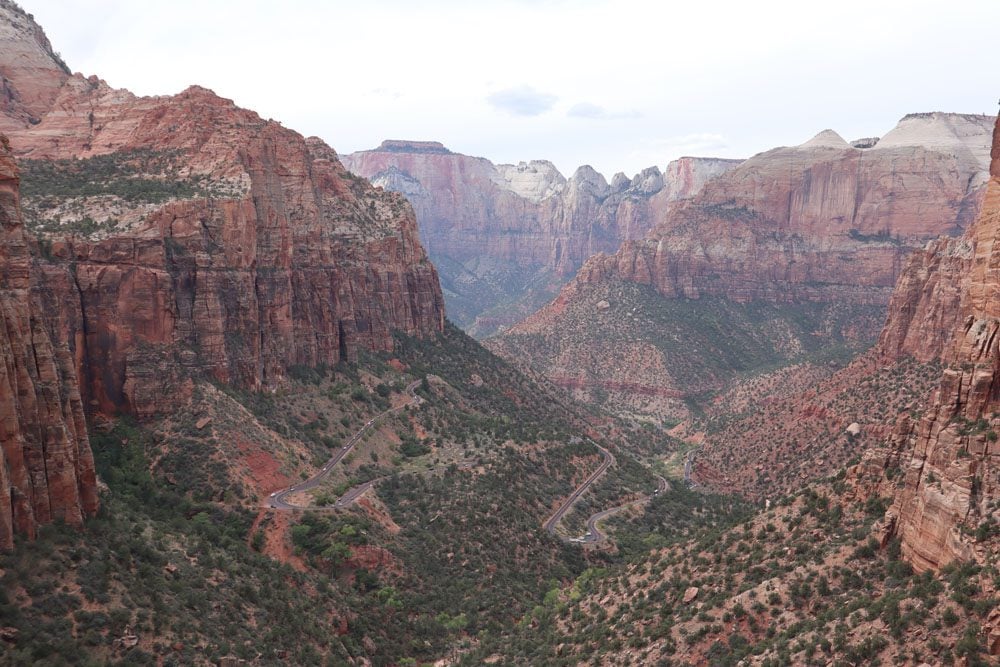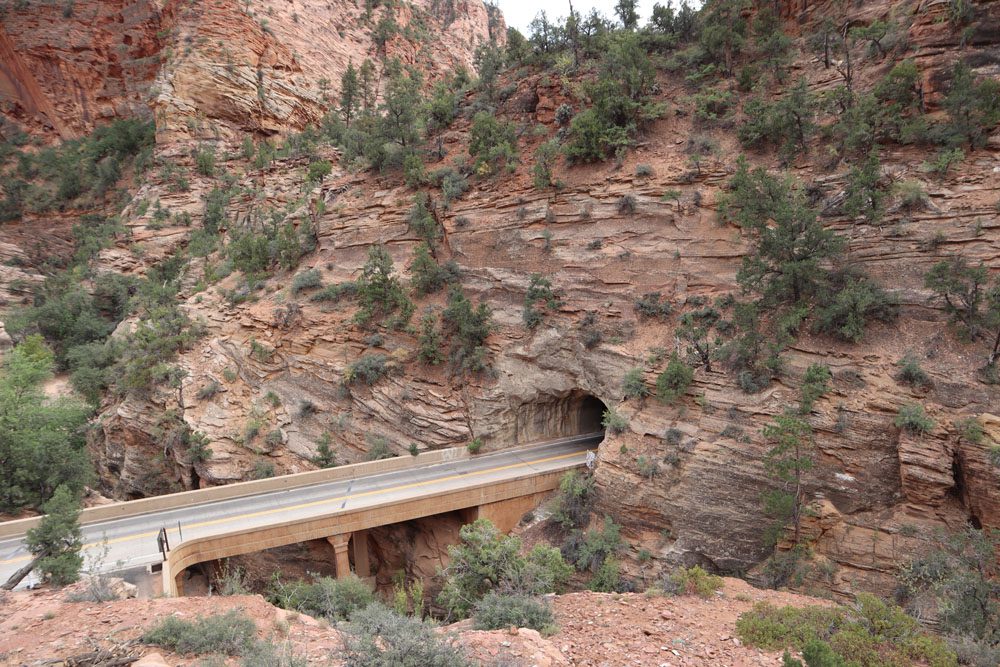 To wrap this day, hike the short Canyon Overlook Trail. It's just half a mile in each direction, but there's a lot to see on the way. The trail ends at a unique viewpoint above the scenic highway and across Zion Canyon.