Part II: 2 Days In Aitutaki
You now have the option to spend your final two days in Aitutaki, home to one of the South Pacific's most magnificent lagoons. Alternatively, you can spend an extra day in Rarotonga and head to Aitutaki on a day trip tour. You'll depart in the early morning and return to Rarotonga in the early evening.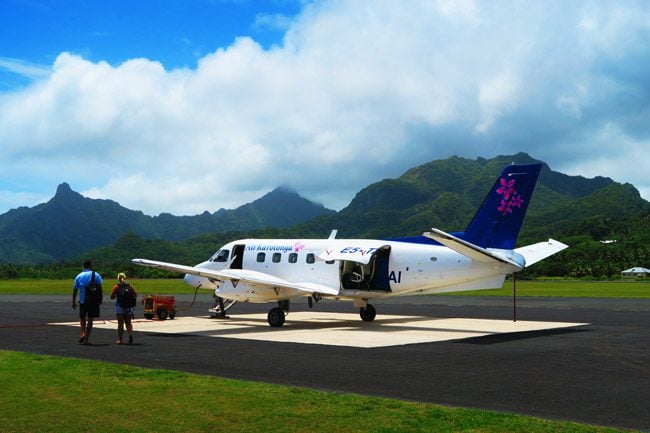 Day 1
Start your first morning in Aitutaki at the Koru Cafe, the best place on the island for breakfast. When you're ready to go, hop on your scooter and begin your road trip around Aitutaki. Your first stop will be a 20-minute hike up to the top of Mount Maungapu. The highest point on the island, it's by no means The Everest, but you'll still be treated to 360-degree views and the sparkling blue colors of the lagoon.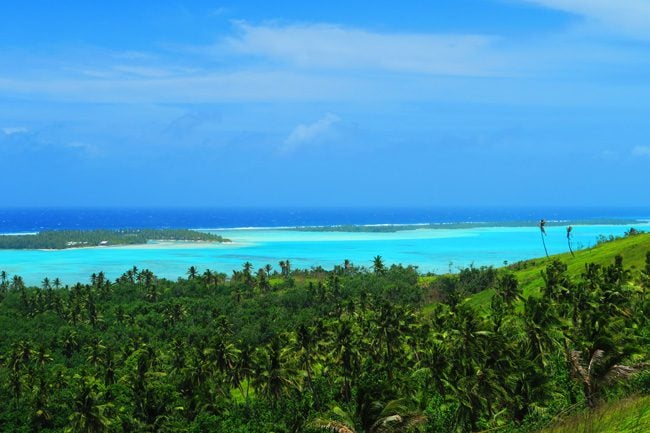 Back on the bike, go for a quick walking tour of Arutanga – the island's main village. You can chit-chat with the ladies while stocking up on some fruits and vegetables in the local market, and don't forget to check out the Catholic church. Built in 1828, it's the oldest church in the Cook Islands and certainly worth a visit for Sunday church service if the timing works out. From town, cut through the island's dirt tracks and discover the wild south and east coasts.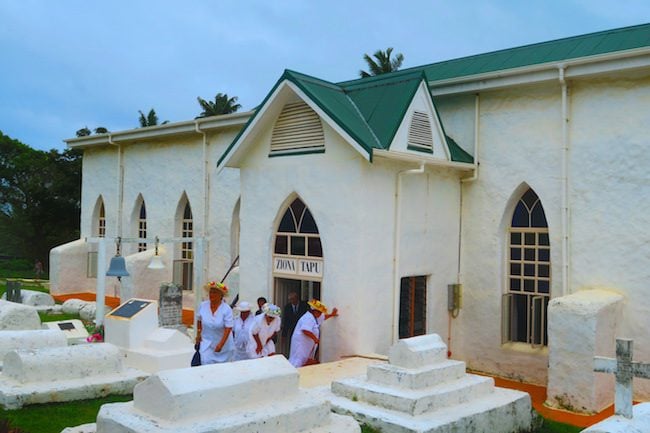 Finish off your day at O'otu Beach, the best beach on the main island. The water is so clear and the palm trees swaying in the wind provide the perfect ambiance. When it's time for some action, rent a kayak and explore the lagoon, or walk over the shallow waters for a small break on a golden sandbar.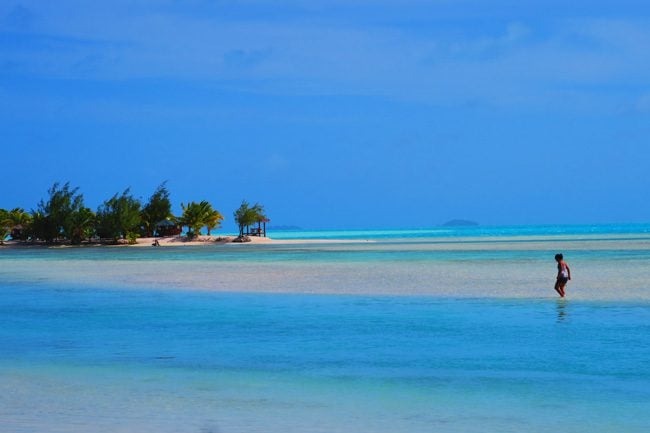 For dinner, sample some local ikamata at the Boat Shed Bar & Grill or head to the Tamanu Beach Resort for island night – the best show in Aitutaki (check for dates).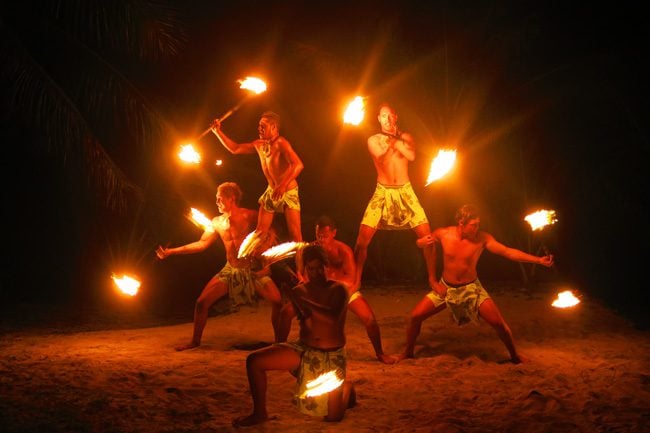 Day 2
One of those magical days that will vividly live in your mind forever, this might be the highlight of your entire visit to the Cook Islands. Climb aboard the modern catamaran of The Vaka Cruise and set sail to the dreamy uninhabited islets (motu) that dot the Aitutaki Lagoon. You'll make landfall on three islands, snorkel in the coral, and be treated to a delicious BBQ lunch on board.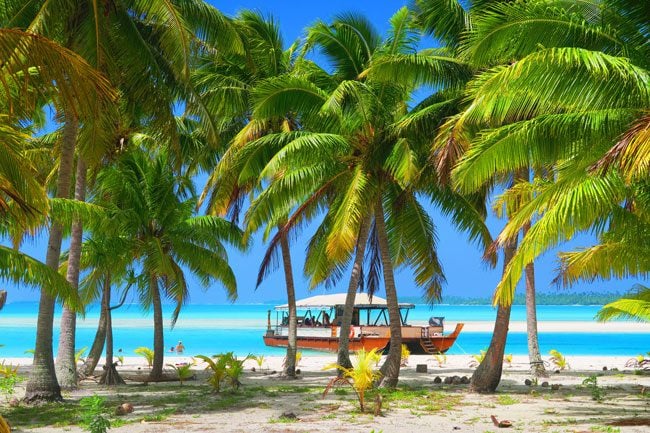 As for the lagoon… The water is so intensely blue, the white sand blinds you as if you're staring at the sun and the palm trees… well, they curve at just the perfect angle!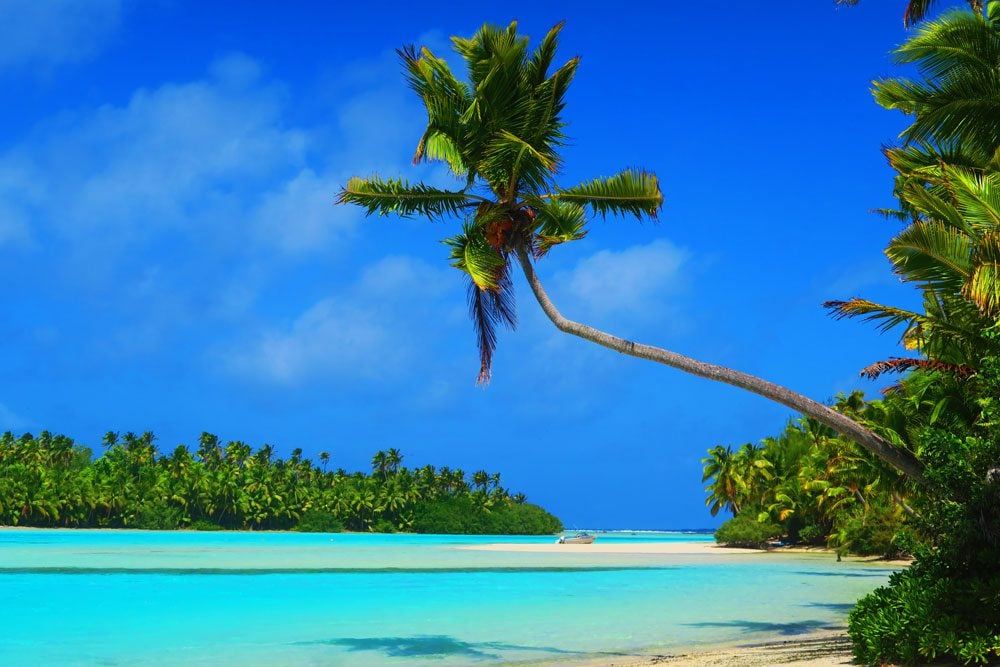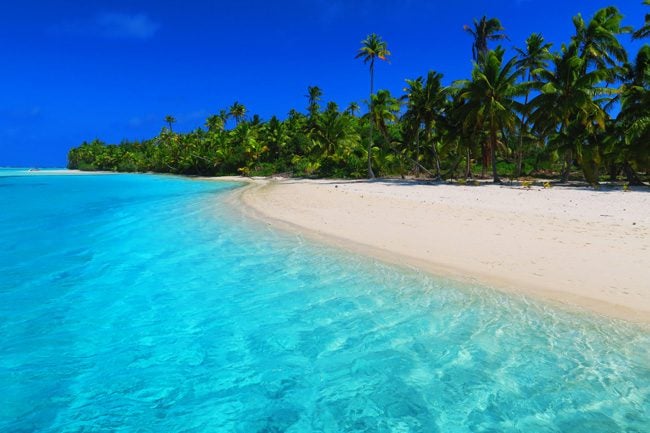 What's Next?
This 7 days in the Cook Islands sample itinerary should give you a good taste of the two major islands while leaving enough time to recharge those depleted batteries. Start planning your visit to paradise with the Cook Islands Travel Guide, complete with lots of tips, tricks, and in-depth travel guides to Rarotonga and Aitutaki.