7 Days in Naples and the Amalfi Coast
Part 4: Two Days In Sorrento
The final leg of our 7 days in the Amalfi Coast takes us to Sorrento and its quiet peninsula. We'll explore on foot one of the Amalfi Coast's most famous towns before spending an entire day "village-hopping" in the neighboring peninsula which bears the town's name.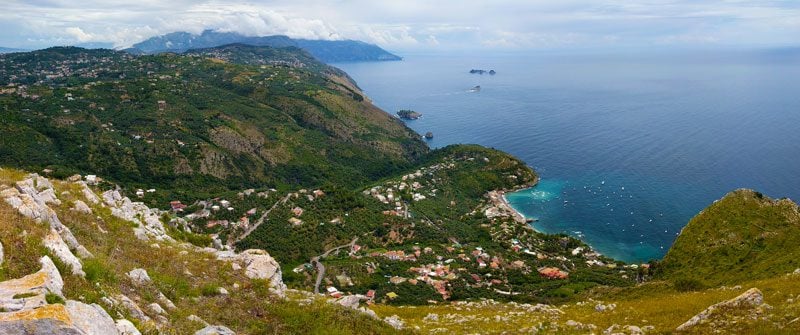 Follow all the places mentioned in this section with this companion map, simply click on the image to open Google Maps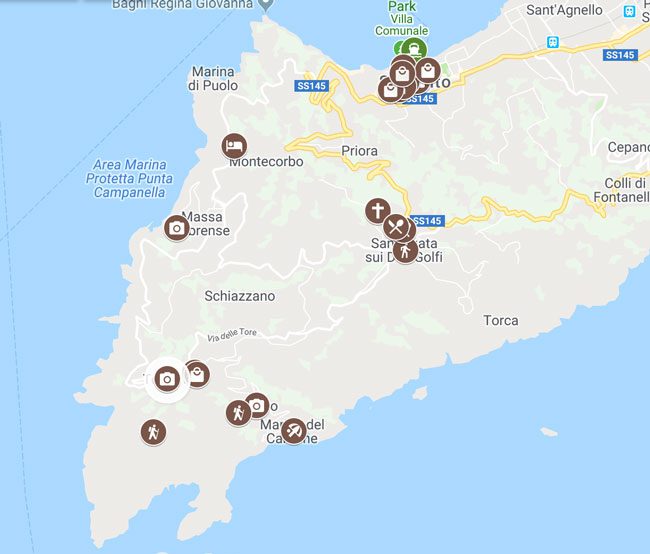 Day 6 (Continued): Sorrento
By the early afternoon, we returned from Capri with a few hours left to explore Sorrento. Built on a flat cliff overlooking the Mediterranean, Sorrento was and is a popular resort town for foreigners and Italians alike. Most of its charm is concentrated around its historical center and that's where we'll spend our time.
Where To Stay In Sorrento?
If you have a car, I actually recommend staying outside of town. We spent a couple of nights at Hotel & Spa Bellavista Francischiello in the area known Massa Lubrense. Located about 10 minutes by car from Sorrento, this turned out to be a great choice, mainly for the views – incredible sunsets and Capri in the distance. The hotel could use slight renovations but it was really comfortable, had a decent on-site restaurant, it was clean and quite fancy for the price we paid. The location is perfect for exploring the Sorrentine Peninsula and there's even a beach and dive center nearby (Sea Club Conca Azzurra).
Other good locations are Sant'Agata Sui Due Golfi, Nerano and Termini, the latter two more adequate if you want to stay in tiny villages without a lot of tourists around you. If you're traveling with children, Marina del Cantone could do the trick as hotels are close to the beach and there are plenty of dining and excursion options around.
Piazza Torquato Tasso
Sorrento's main square is a place for people-watching, though with the city's traffic passing close by, it can get a bit hectic. That said, there are a few architecturally-worthy landmarks worth checking out around the piazza's perimeter, not to mention a number of ice cream options.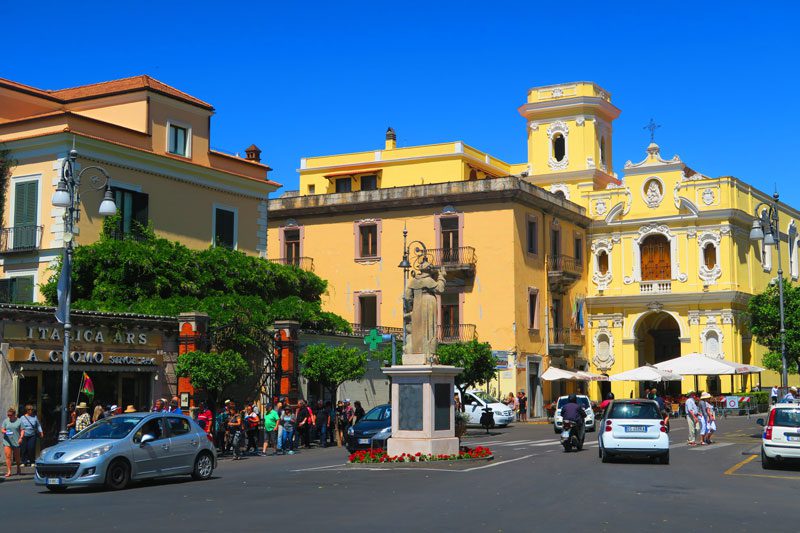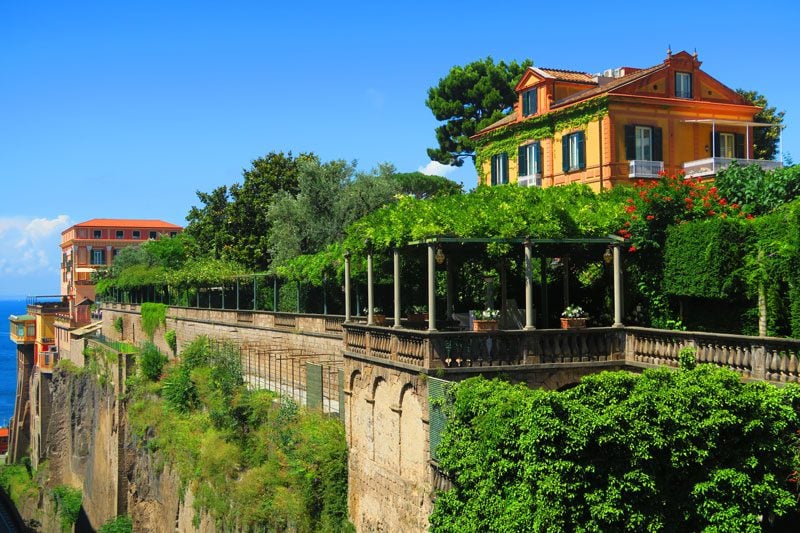 Sorrento Historical Center
Sorrento's Old Town is mostly pedestrianized these days with Corso Italia and Via S. Cesareo as its main artery. The grid streets of the Old Town make for a pleasant stroll, not to mention souvenir shopping. Stop at Limonoro and at Nino & Friends for the tasting (they'll both make sure you'll leave the shop either drunk or on a sugar rush) but save your limoncello buying for later.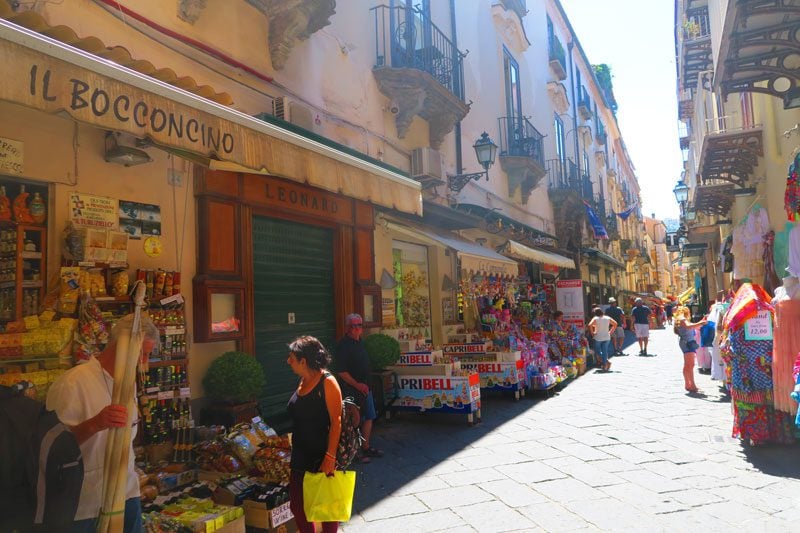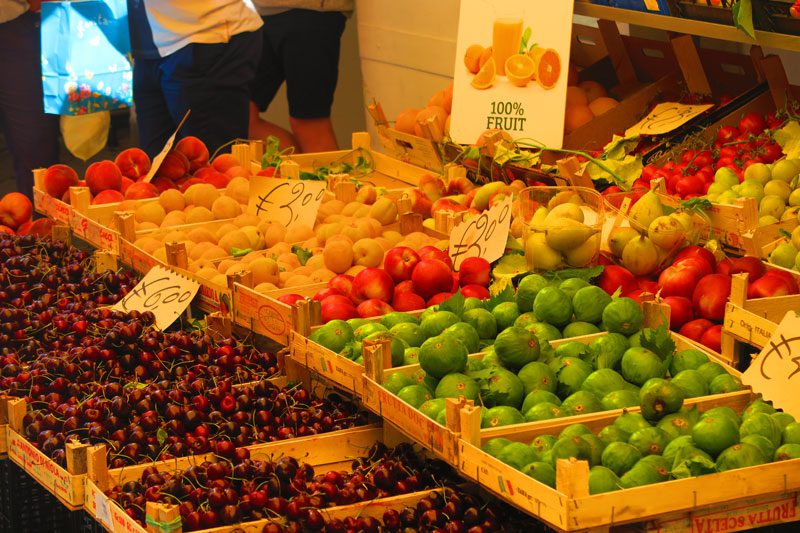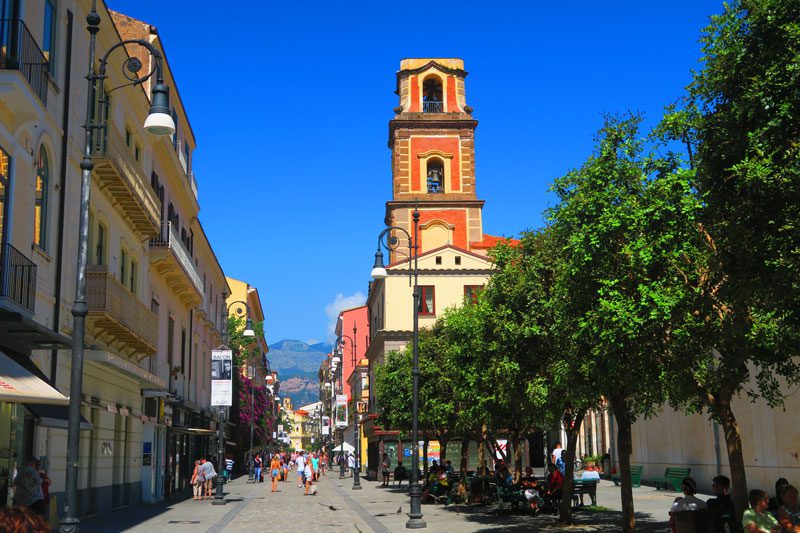 En route to the Sorrento Cathedral, we viewed the 15th-century Sedile Dominova from its exterior. Back in the day, this mansion was a famous meeting spot for the area's elite. While it looks nothing out of the ordinary from the outside, the Sorrento Cathedral was one of the most impressive churches we visited on this trip. Its frescoed ceiling was just out of this world.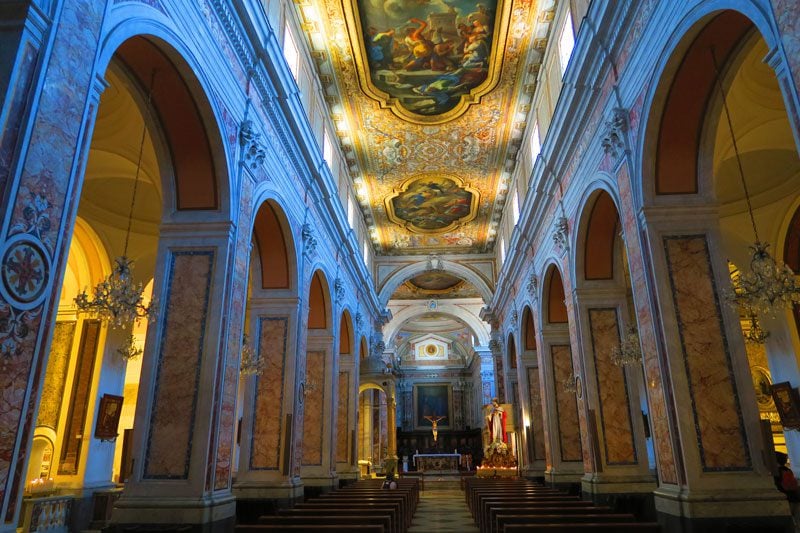 Not too far from the cathedral, on Corso Italia 63, you'll find an excellent salumeria – kind of a delicatessen shop – called Antica Salumeria Gambardella. Besides sandwiches, this is a good place to buy some Italian food to take back home and their alcohol selection is pretty wide and well priced (cash only).
From the salumeria, we walked for about 15 minutes to the public gardens (Villa Comunale). The gardens themselves are nothing to write home about but the views are quite interesting, especially of the unappealing man-made beach below.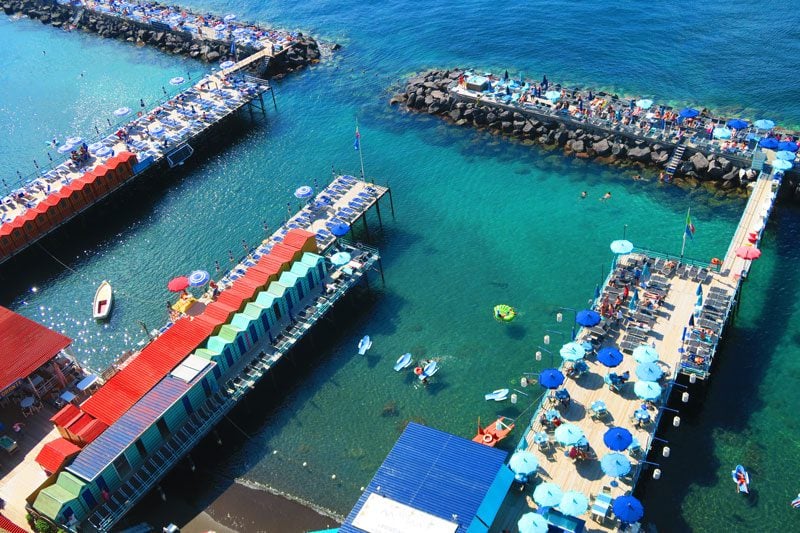 For Limoncello, we headed to I Giardini di Cataldo – an actual lemon grove and limoncello producer in the heart of Sorrento. It was cool to walk among the lemon trees but the shopping experience was less than optimal and totally geared for tourist buses. So, we grabbed some ice cream and headed to the Corner Shop which specializes in local wine, spirits, and other typical foods.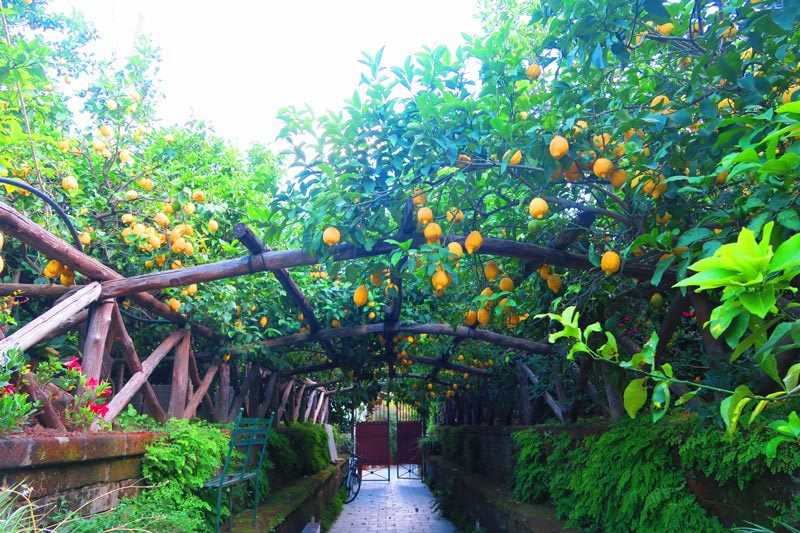 Day 7: Sorrento Peninsula
On the last day of our week on the Amalfi Coast, we planned for a beach day but the weather was not cooperating. So instead, we spent the day road tripping in the charming villages of the peninsula which turned out to be a memorable adventure. The Sorrento Peninsula is home to a number of picturesque villages. There isn't a whole lot of action to speak of but it's the drive, the stroll through the village, and the food which all come together to make the adventure.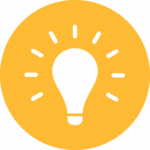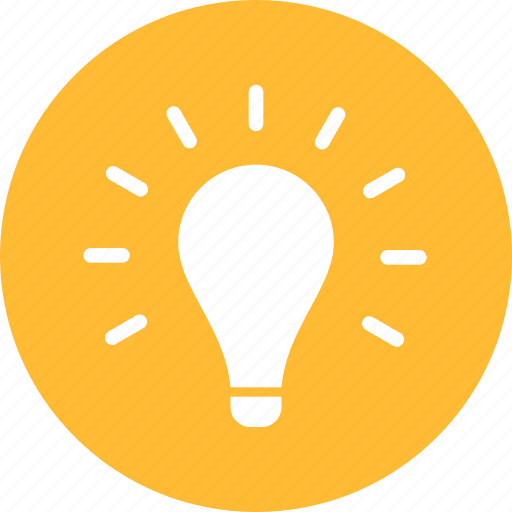 Pro Tip
For the best beaches around, check out The 100 Beaches of the Amalfi Coast by Roberto Pellecchia. Also note that the Sorrentine Peninsula boasts a number of great hikes, ranging from easy walks to hikes that rise to summits and descend to deserted coves.
Termini
Our first real stop was in the village of Termini though we had planned to make it all the way down to the tiny fishing village of Marina Lobra. The drive to Termini was quite scenic and we caught glimpses of Capri and the fishing village.
Termini was quite a pleasant surprise. The village itself is tiny but the vibe felt very local and there weren't many tourists around. Besides awesome views from the main village square, we also stumbled upon Nastro D'oro – a famous local producer of limoncello and La Campanella Di Galano Monica – a local ceramic artist. Both offered excellent prices and we used the opportunity to wrap up our souvenir shopping.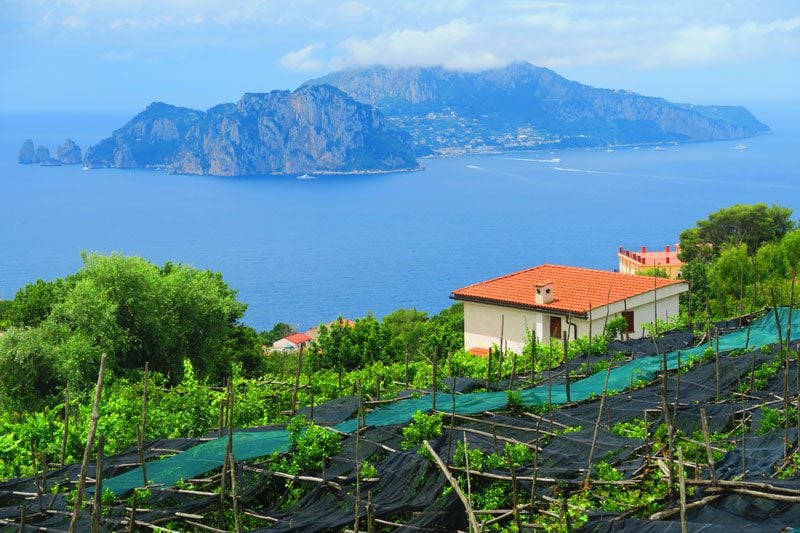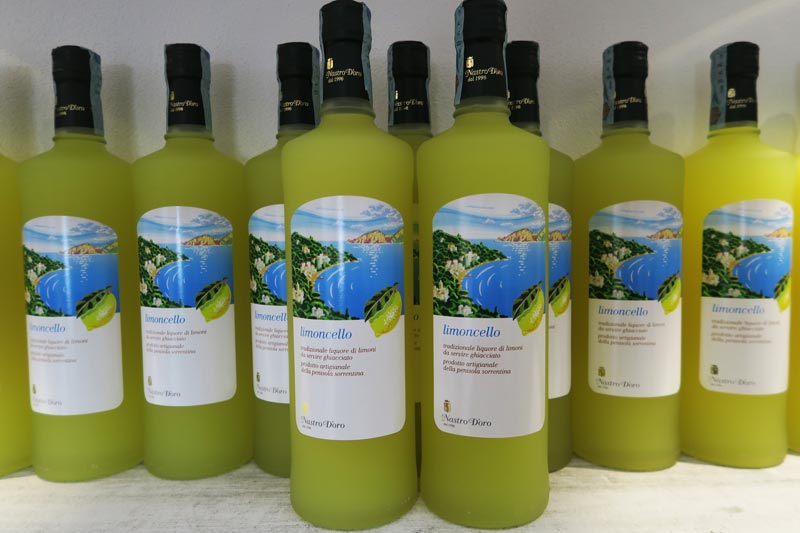 At the advice of locals, we set out on a hike that began at the lower end of Via Campanella (follow signs to Monte S. Costanzo). Picking up the path which leads to the white mansion, this was an easy and quick hike to a panoramic lookout and 360-degree view of the entire coast – a real trip down memory lane considering this was the end of our journey.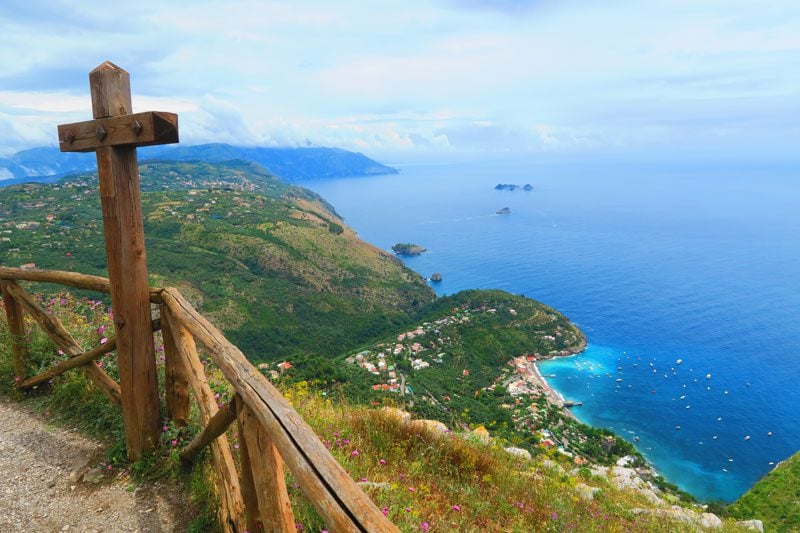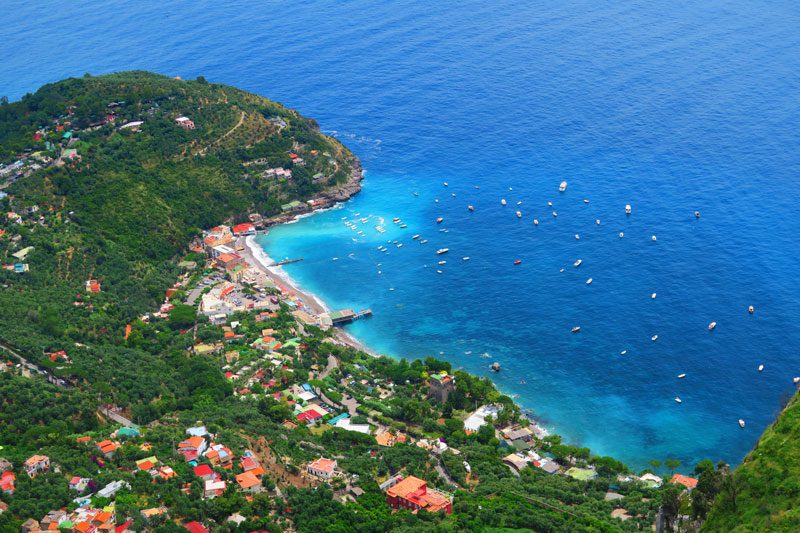 This area offers several other paths which lead to secluded coves.
Nerano
The next stop was at the village of Nerano, where we bought sandwiches and some fruit for a picnic lunch in the village center. Time really seems to have taken a break in Nerano and if this vibe suits you, there are a number of accommodations here. Nerano is also the starting point for a one-hour hike to Ieranto Bay.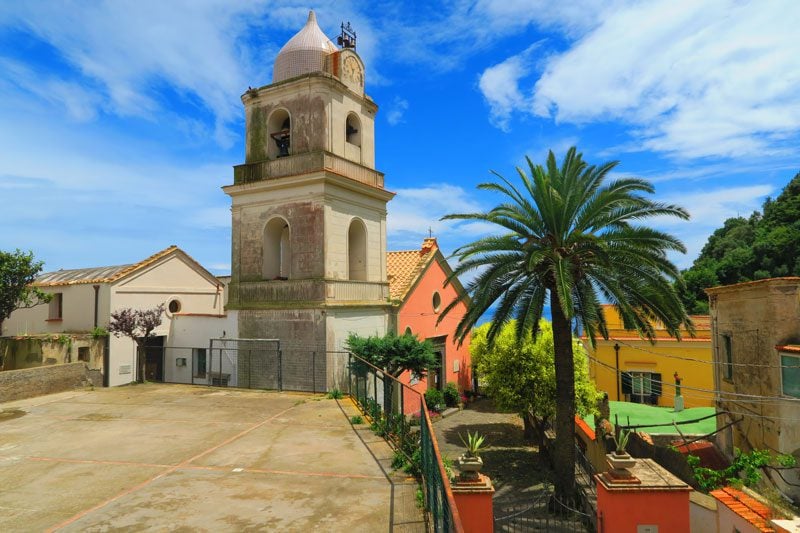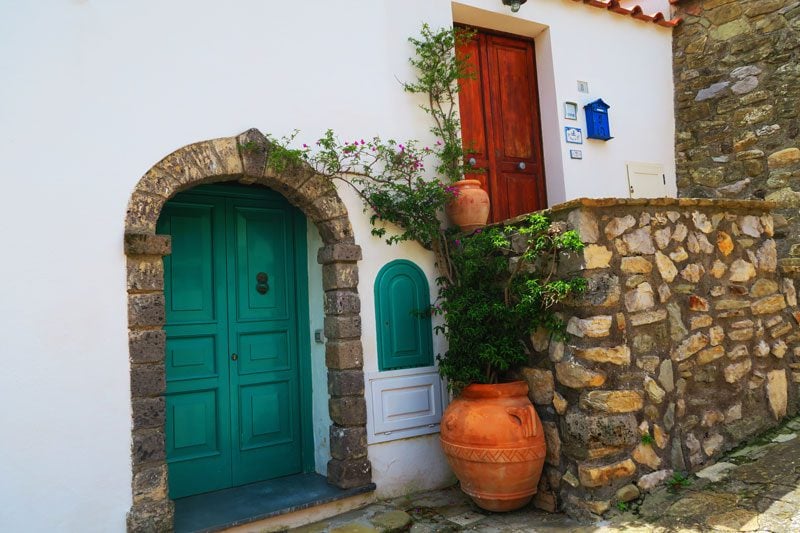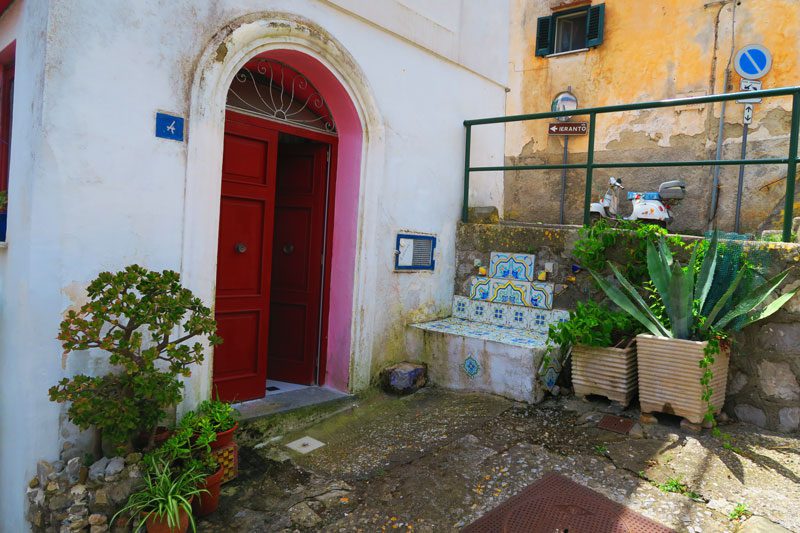 Marina del Cantone
Marina del Cantone boasts a number of hotels and restaurants set on the coast of Ieranto Bay. The beach itself is rocky so bring along a pair of sandals if you wish to get wet. We enjoyed the scenery over a glass of wine and considered dinner options here in Lo Scoglio and Le Sirene.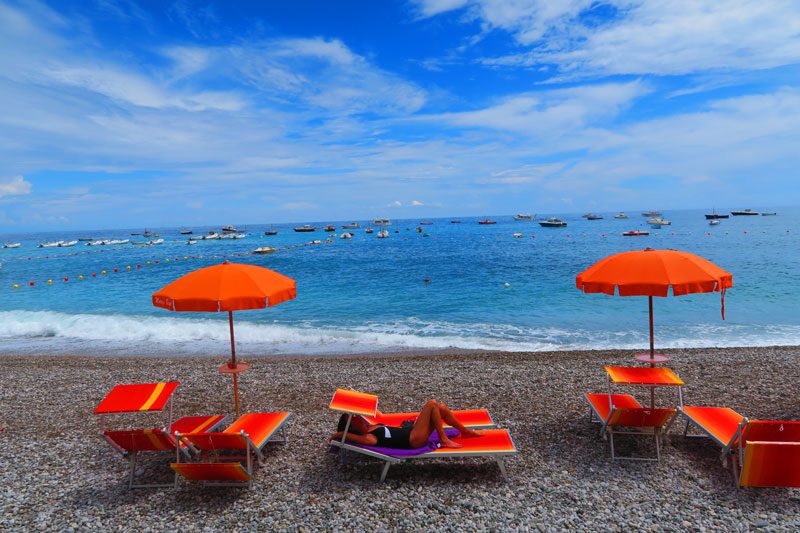 Sant'Agata Sui Due Golfi
Nestled in the Lattari Hills, Sant'Agata is a much larger village than the ones we visited so far on this road trip but the vibe is still very low-key. After checking out the local cathedral, we walked to the Desert Monastery of Sant'Agata which is run these days by Benedictine nuns. The monastery itself dates back to the 17th century and has a very interesting history, but the views of the peninsula were the main attraction in our case (look for opening hours before visiting).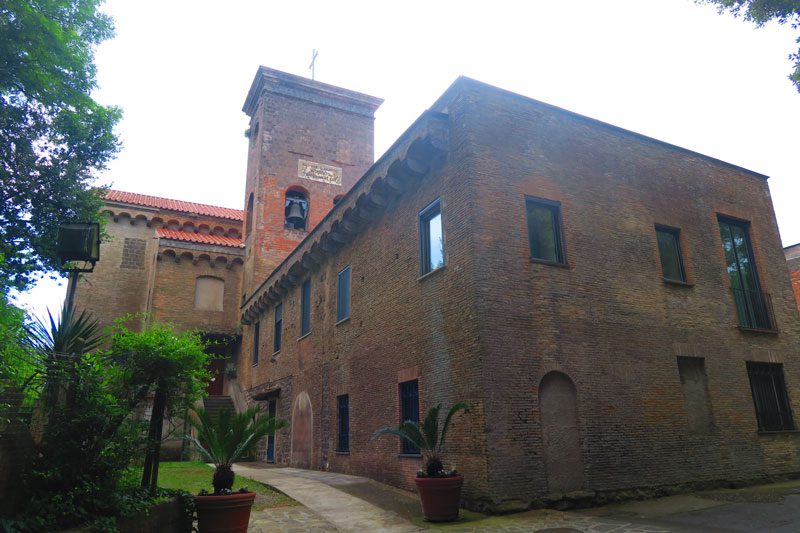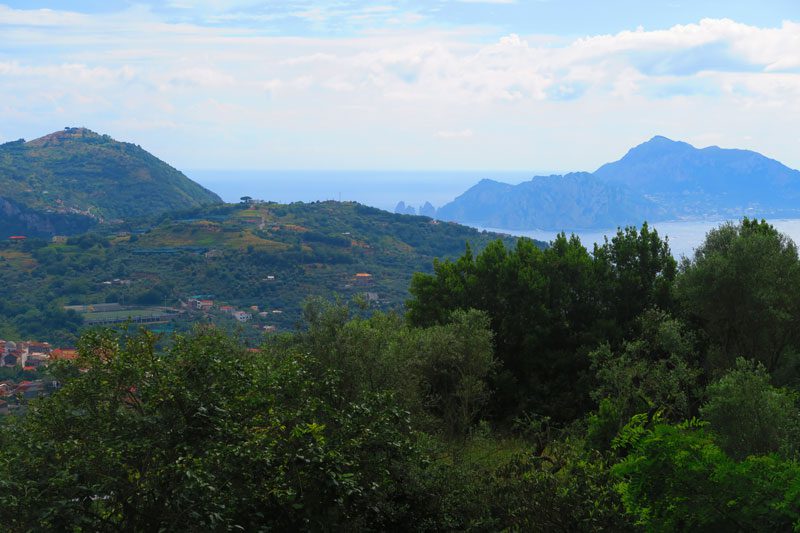 Dinner in Sant'Agata
The village of Sant'Agata is considered a foodies heaven so we looked for dinner options to celebrate the end of our week in the Amalfi Coast. Its most famous restaurant is the Don Alfonso – a Michelin star establishment in a luxury hotel, but we liked the sounds coming out of Lo Stuzzichino.
With a live band wrapping up their act, we sat down for one of the best meals we've ever had. Operated by the proud De Gregorio family, Lo Stuzzichino serves Sorrentine cuisine in a warm atmosphere where the chef frequently checks if the food is to your liking.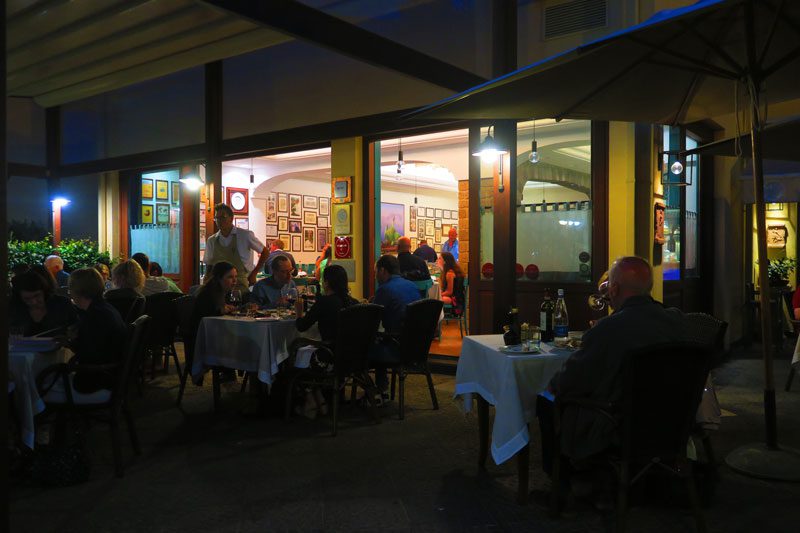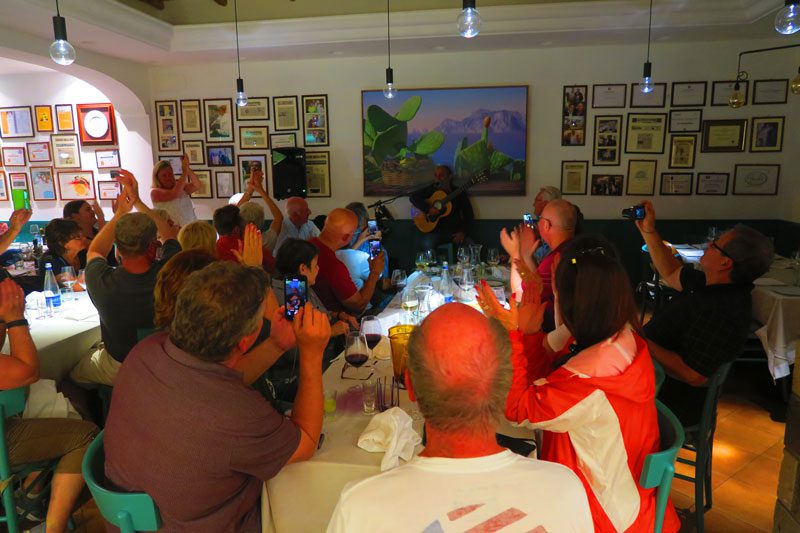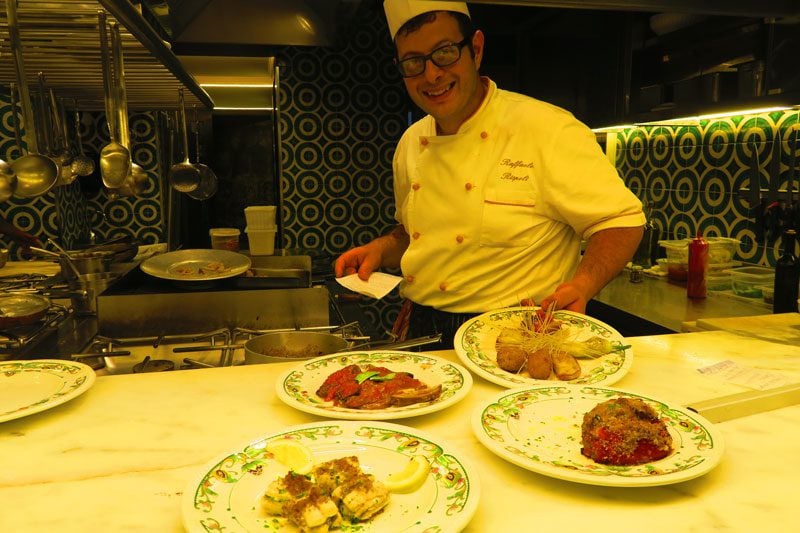 We really splurged here but the price tag wasn't that high, especially not by Capri standards. What a great way to end a week in the Amalfi Coast!
What's Next?
I hope you found this 7 days in Naples and the Amalfi Coast itinerary helpful! Here are additional resources to help you plan your trip.
---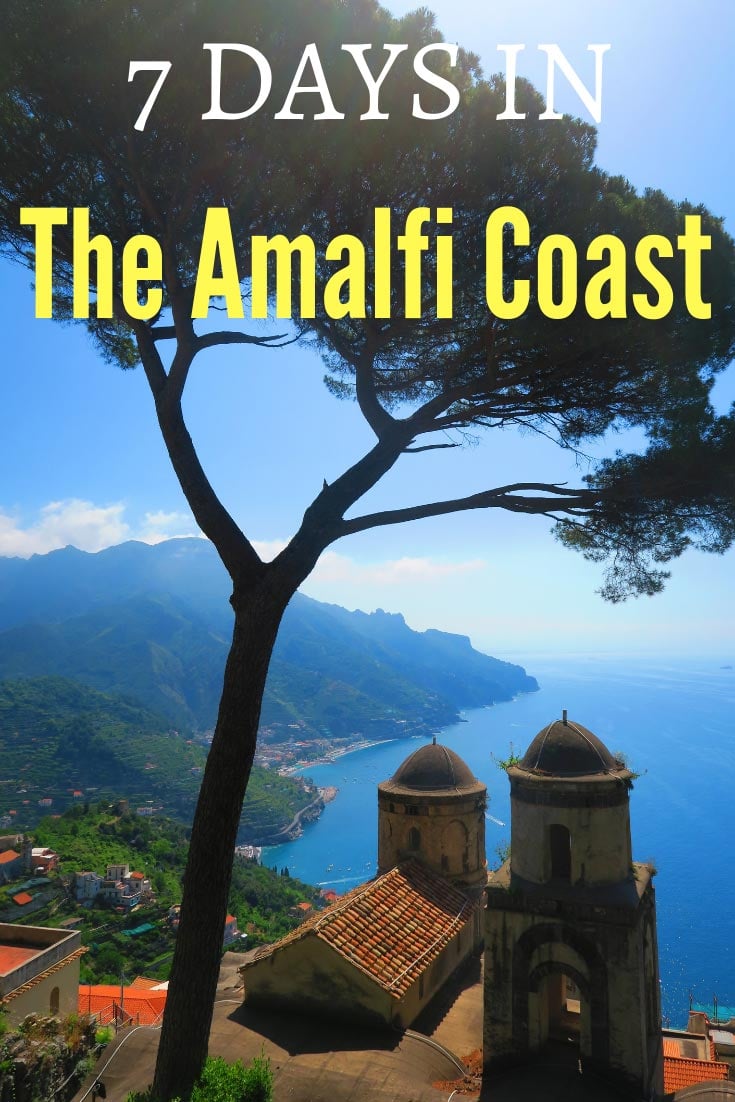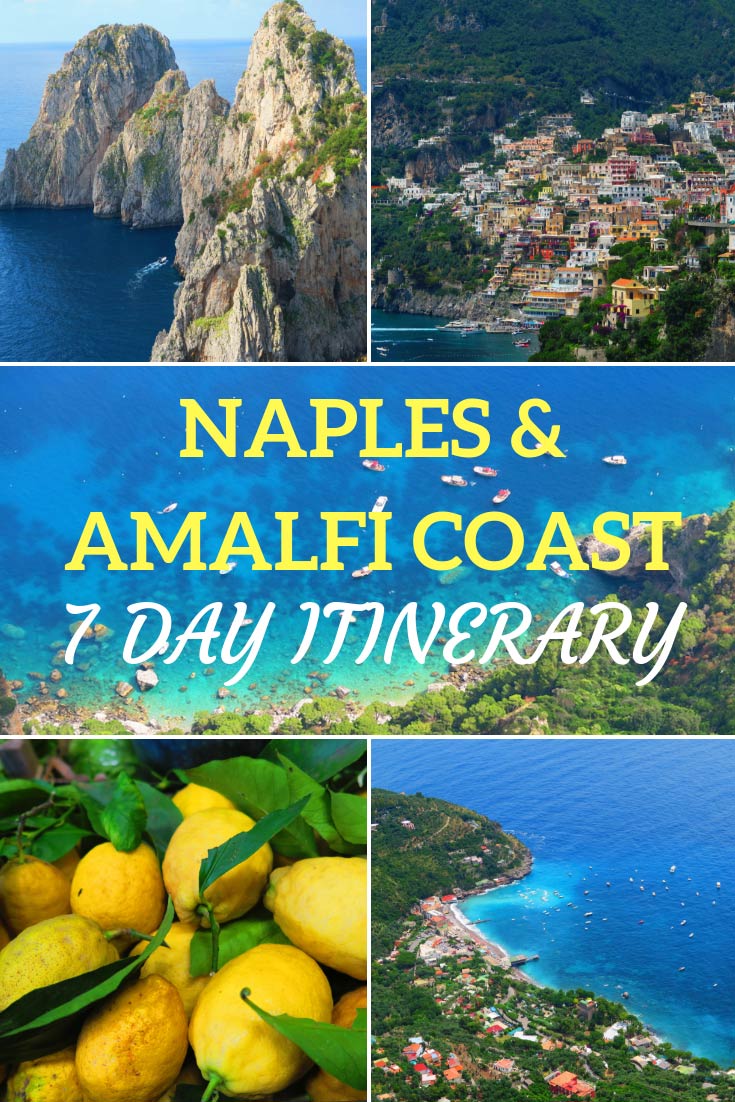 Pin These Images To Your Favorite Boards!