Arches National Park Travel Guide
Home to the world's highest concentration of natural rock arches and desert scenery witnessed countless times in pop culture, the pilgrimage to Utah's Arches National Park is simply a must, despite the rising visitor numbers. This guide covers everything you need to plan a visit to the national park.
As a child, I had visited some of Utah's national parks closer to Las Vegas, but I was always captivated by the "classic" Wild West scenery that lies further east. Recently, I finally made it across Southern Utah as part of an extensive road trip in the American Southwest. This Arches National Park travel guide is based on extensive research and my experience.
Why Visit Arches National Park?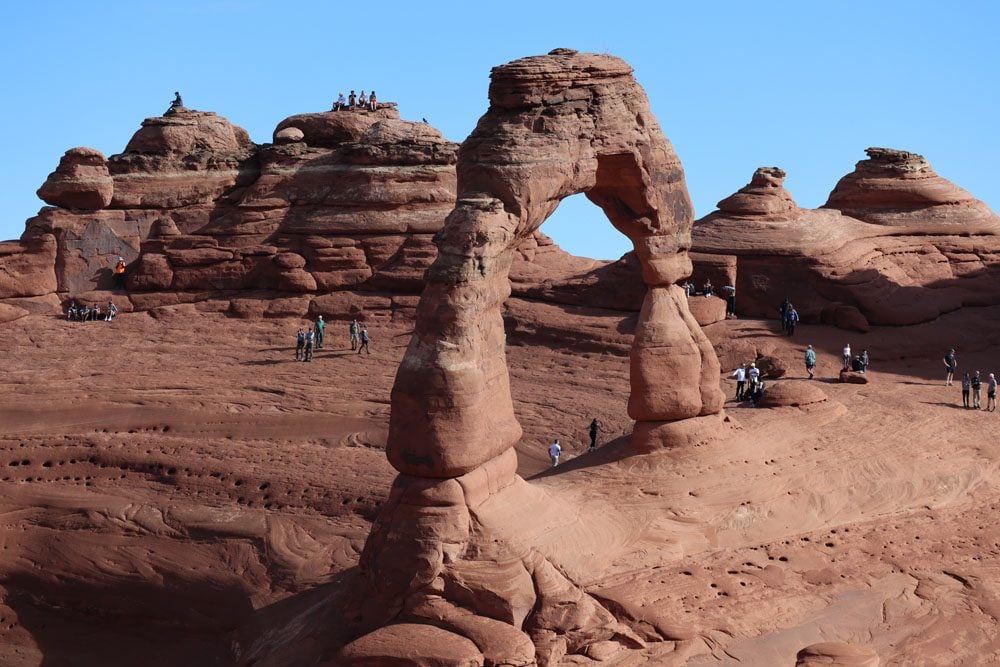 The Landscape
With over 2,000 arches, imposing sandstone cliffs, and balanced rocks perched atop impossible-looking bases, Arches NP boasts some of the most dramatic desert scenery in the U.S.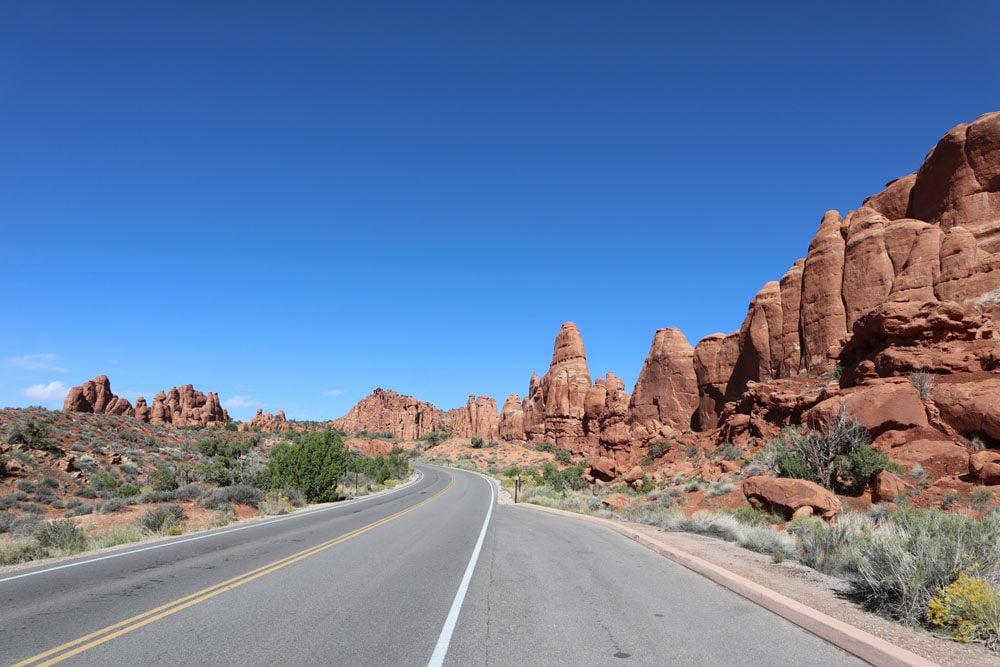 Easy to Explore
With an 18-mile scenic drive, a couple of detours, and mostly short hikes, see the park's top highlights in a single day and stick around a while longer to experience all of its gems.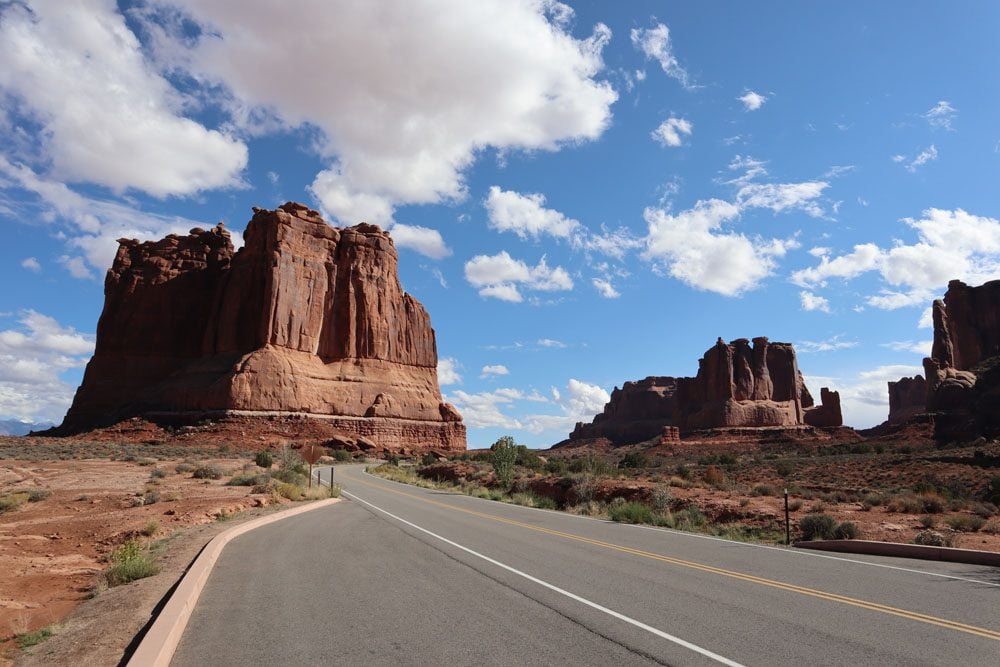 Hollywood
It's no surprise that Arches' eye-catching desert landscape is a top choice for Hollywood film directors. Thelma and Louise, the Hulk, and ​​Indiana Jones are some of the blockbusters filmed at Arches.
What's Included in this Arches NP Travel Guide
Several sections make up this travel guide:
Additional Southern Utah Resources
Check out additional travel guides to Southern Utah and combine your visit to Arches with additional members of Utah's "Mighty Five."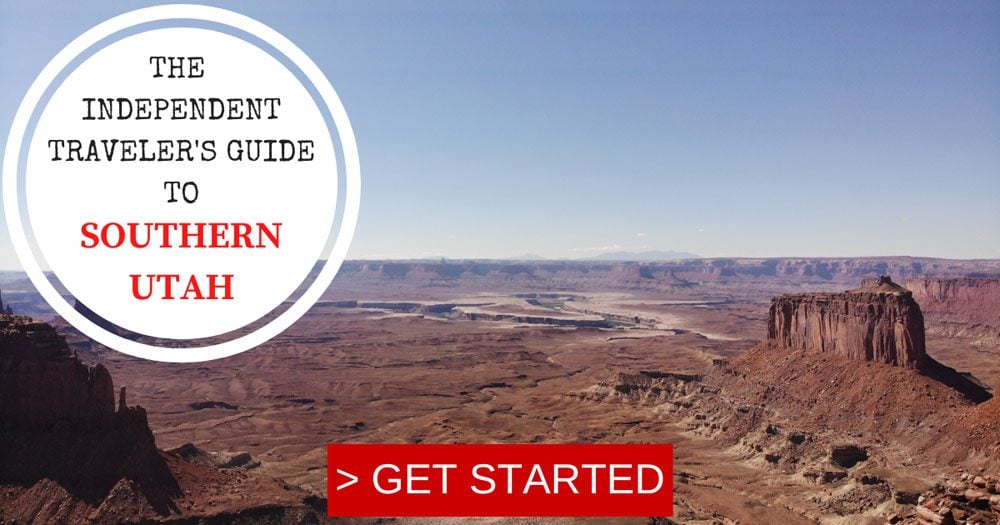 Background
While natural stone arches exist in other parts of Southern Utah, nowhere in the world is their concentration higher than at Arches National Park. The park is home to over 2,000 natural arches, ranging from tiny sandstone cracks to arches spanning 300 feet. In fact, to be officially classified as an arch, a hole in the rock must have an opening of at least three feet (1m).
The biggest arch in Arches National Park is Landscape Arch, spanning 306 feet (93m). The park also contains "windows," particularly large arches with a wide opening. Those are best seen in the park's Windows Section.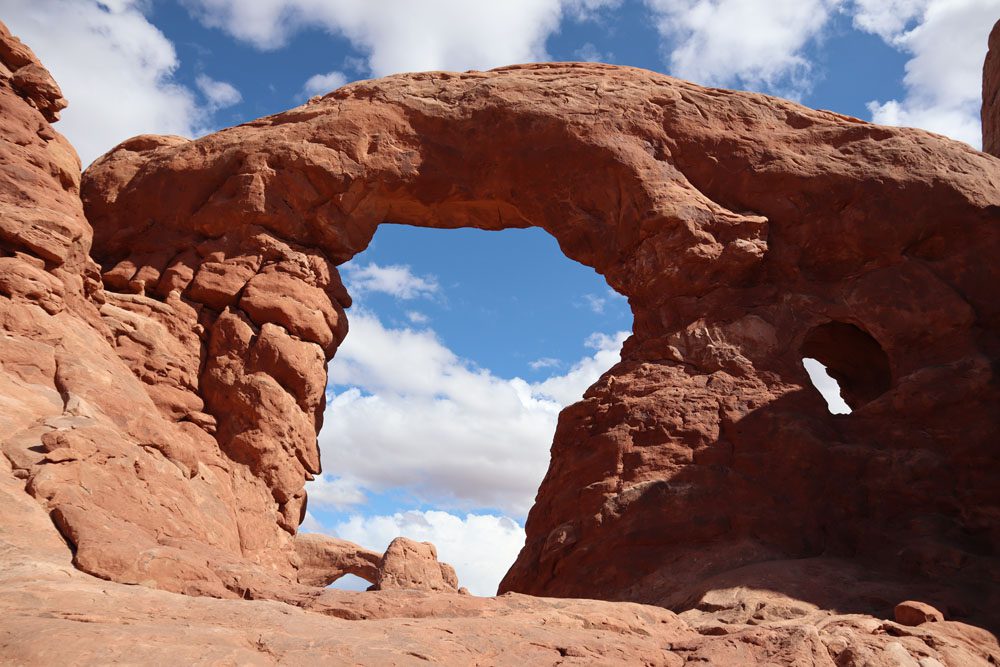 The arches you see today have been in the making for about 100 million years. Salt was deposited across the Colorado Plateau 300 million years ago when a sea flowed in the area but eventually evaporated. This thick layer of salt was later covered in what became sandstone. The pressure on the salt and seismic activity caused cracking, followed by rain and wind, which shaped the arches into what we see today.
Thanks to 50,000 years of geological stability, the arches withstand the test of time, though erosion is still taking place and claiming a toll. While new arches slowly form, others collapse. In 1991, a massive chunk of rock detached itself from the side of Landscape Arch. So visit Arches National Park before some of the other mighty arches and windows are overtaken by the forces of nature.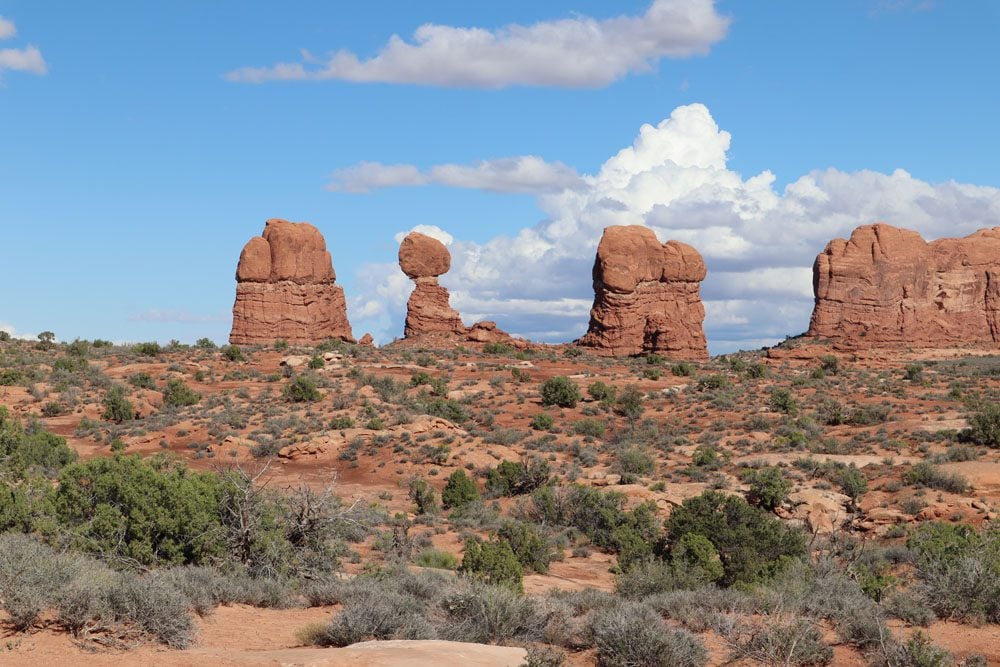 Native American tribes came and went throughout the years, later followed by explorers in search of minerals and ranchers. In 1929, the area was designated a national monument and was upgraded to national park status in 1971. Nowadays, Arches National Park receives over 1.5 million visitors annually.