Mojave National Preserve: Travel Guide & Itinerary
Trapped between two interstates slicing through the Mojave Desert between Los Angeles and Las Vegas, a visit to Mojave National Preserve is a worthy distraction for casino-bound road trippers, and an absolute delight for desert-lovers. Larger than Yosemite, the park's vast emptiness and interesting natural features are the main ingredients of a great desert adventure. In this Mojave National Preserve travel guide and itinerary, we'll explore how to plan a visit to this off-the-radar gem.
I spent a full day in Mojave National Preserve during a five-week road trip in the American Southwest that was planned "on the fly" with only a general sense of direction. The moment I saw an excuse to extend my Mojave Desert escapade after a couple of days in Death Valley, I knew that I would go out of my way to explore this park. This Mojave National Preserve travel guide and itinerary is based on extensive research and my experience.
Why Visit the Mojave National Preserve?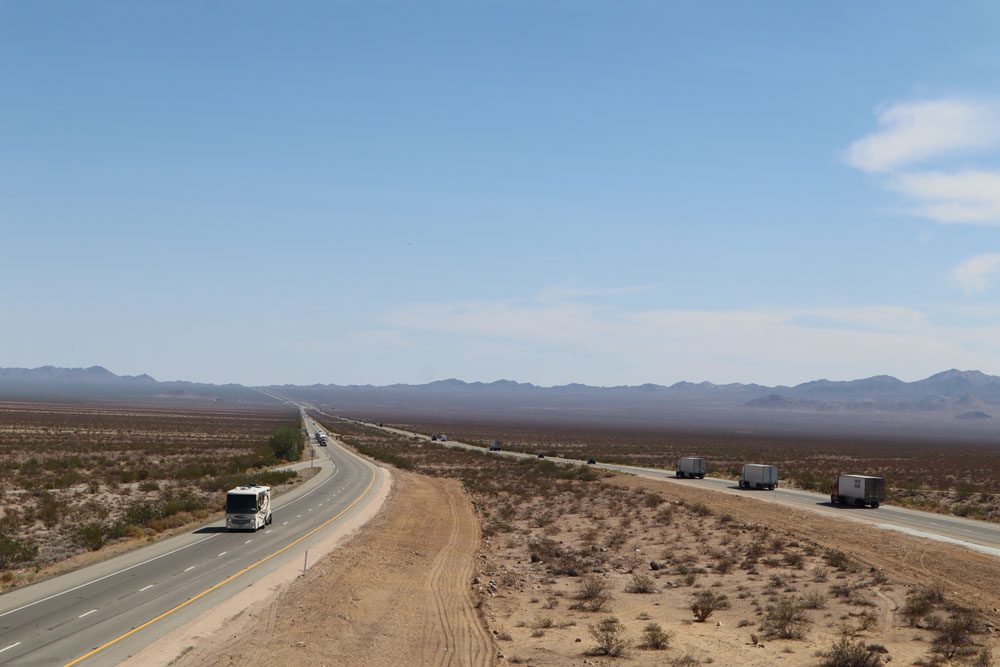 It's On The Way
If you're driving from L.A. to Las Vegas or Arizona, Mojave National Preserve is on the way. So why not spice things up, ditch the interstate, and explore the desert?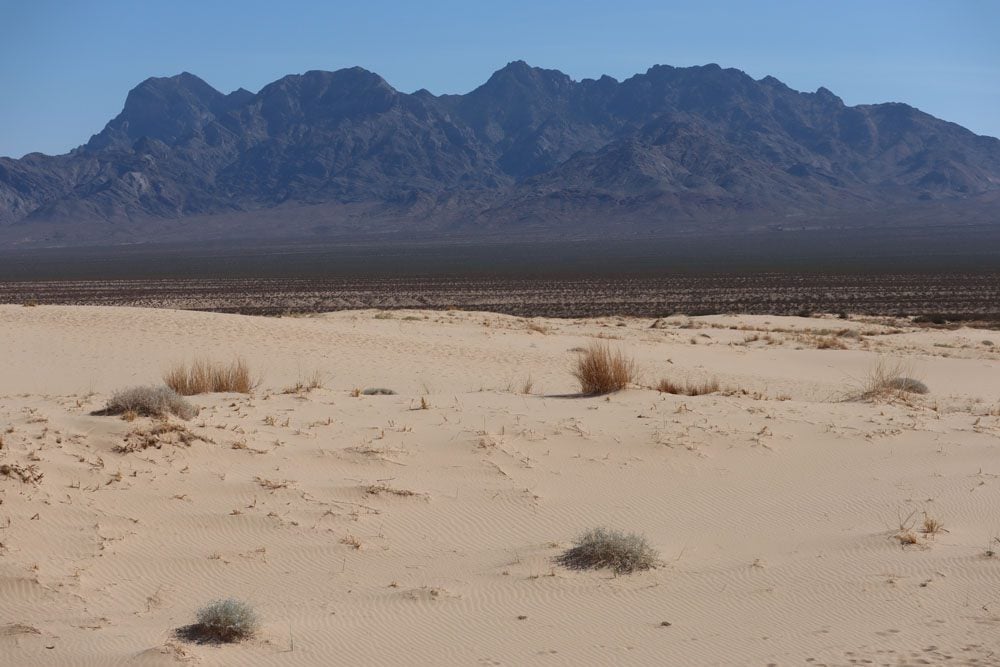 The Landscape
Rippled sand dunes, rocky domes, and cliffs punctured with mysterious holes, Joshua trees, and cactuses. These are some of the surprising natural features of this park.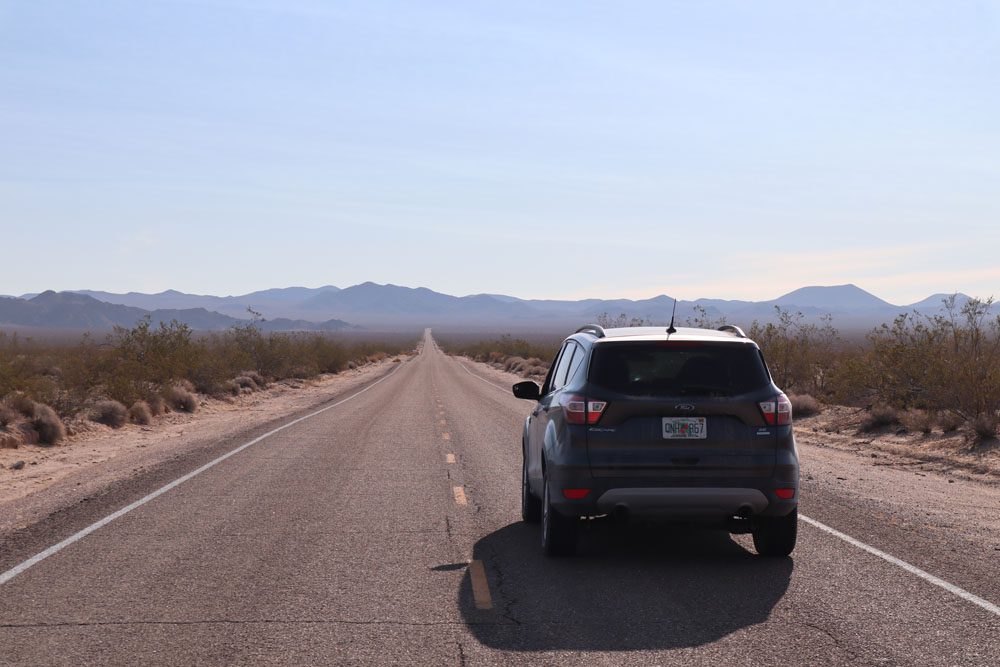 It's Off The Grid
Relatively close to Vegas, and the popular national parks at Death Valley and Joshua Tree, few are the travelers that visit the preserve. And that's not a bad thing.
What's Included in this Guide?
The Mojave National Preserve travel guide & itinerary contains the following sections:
Mojave National Preserve Map
All places mentioned in this Mojave National Preserve travel guide and itinerary can be found on this companion map. Simply click on the image to open it in Google Maps.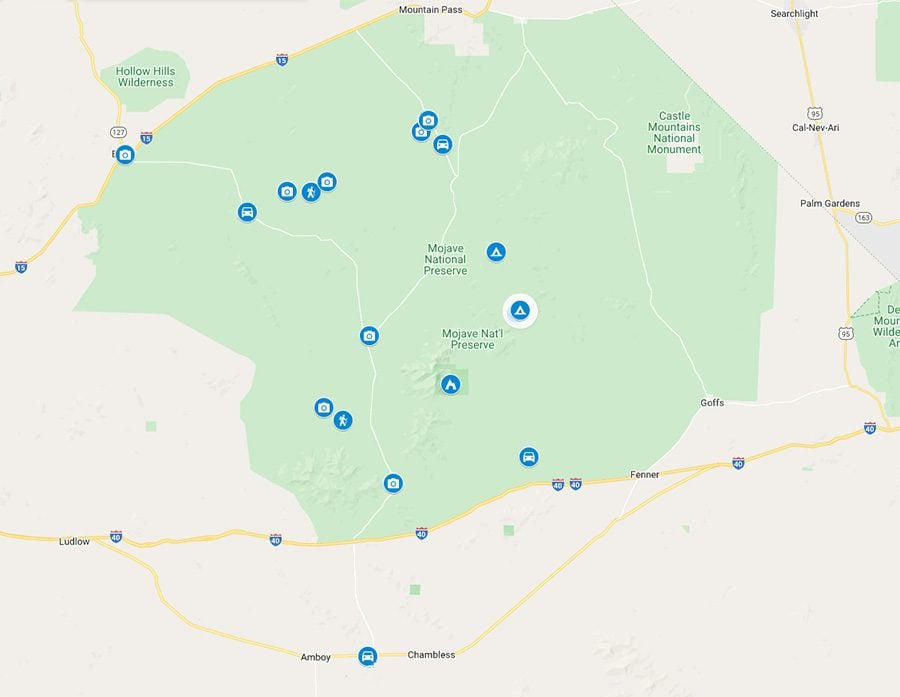 Brief Background
Mojave National Preserve was established in 1994 when Congress also established Joshua Tree and Death Valley as National Parks. The preserve is wedged between Interstates 40 and 15 that slice through the Mojave Desert along with some of the most scenic sections in the interstate system.
The preserve covers an extensive area in the Mojave Desert measuring 1.6 million acres, making it the third-largest park in the national park system and the largest natural preserve. About half of the park is designated as a wilderness area, meaning that motor vehicles and bicycles are prohibited, to protect the natural environment.
There's great natural diversity in Mojave National Preserve, both in terms of flora, fauna and the desert landscape. Perhaps this is owed to the varying elevation in the preserve, ranging from 800 feet near its entrance in Baker to 7,929 feet in Clark Mountain, or to the mountainous barrier that bisects the park. With low visitor numbers and a lack of funding, there's very little infrastructure inside the preserve. This presents an opportunity for travelers who wish to ditch the crowds that have become somewhat of a nuisance in some of America's national parks.