Day 3: Big Sur to Santa Barbara
Day three on this Pacific Coast Highway road trip itinerary will involve a mix of driving and sightseeing. We'll continue heading south, wrapping up our visit to Big Sur and spending the night in charming Santa Barbara, our jumping point for Los Angeles.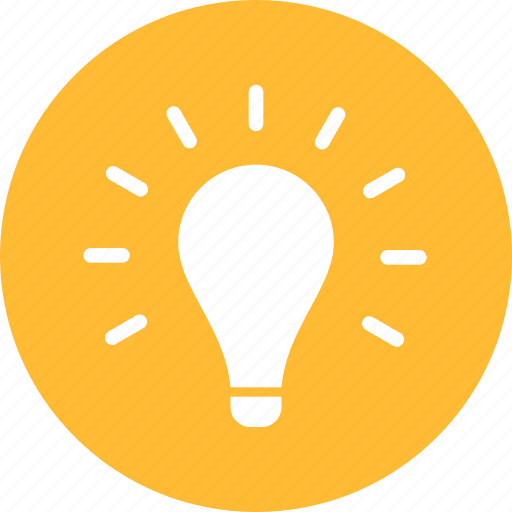 Pro Tip
You could, of course, drive all the way to L.A. on this day but you'll need to do a lot more driving than sightseeing.
Anderson Canyon
A very picturesque private property. Stop on the side of the road just before to enjoy the views.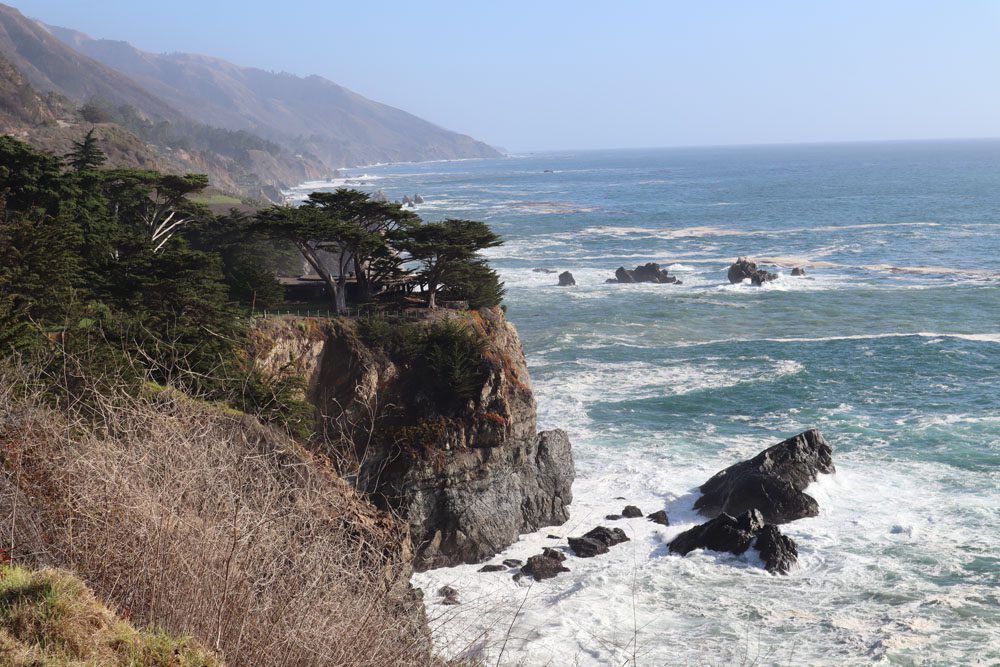 Big Creek Bridge
Big Creek Bridge is Bixby Bridge's little sibling, appreciated from the small parking area as you cross the bridge, or from Big Creek Bridge Vista Point further down the road.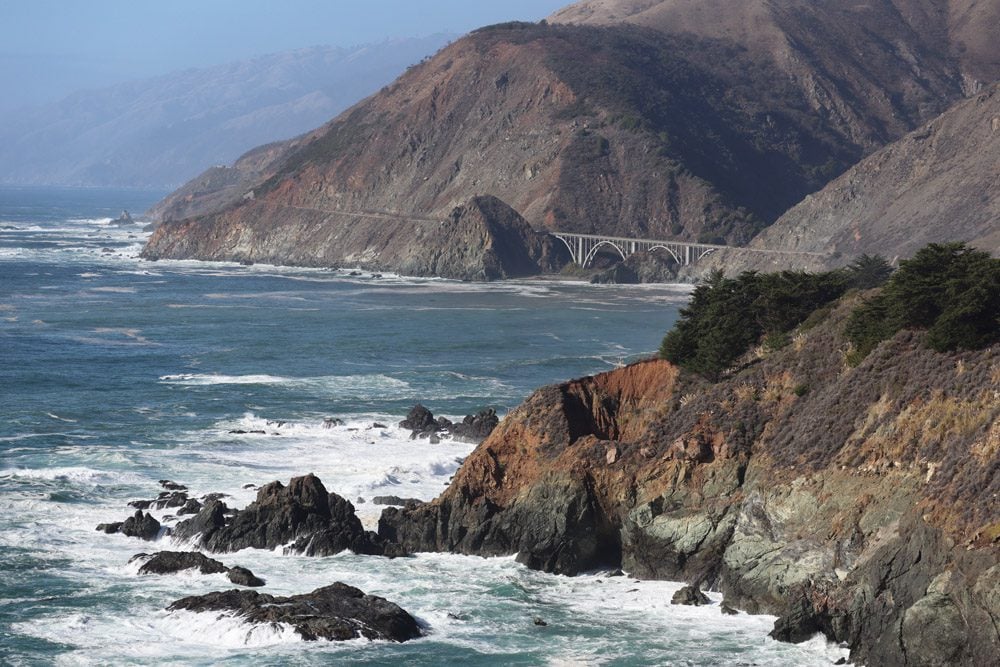 Gamboa Point
A very scenic spot from where you can see Big Creek Beach in the far distance and a lonely sandy beach beneath your feet.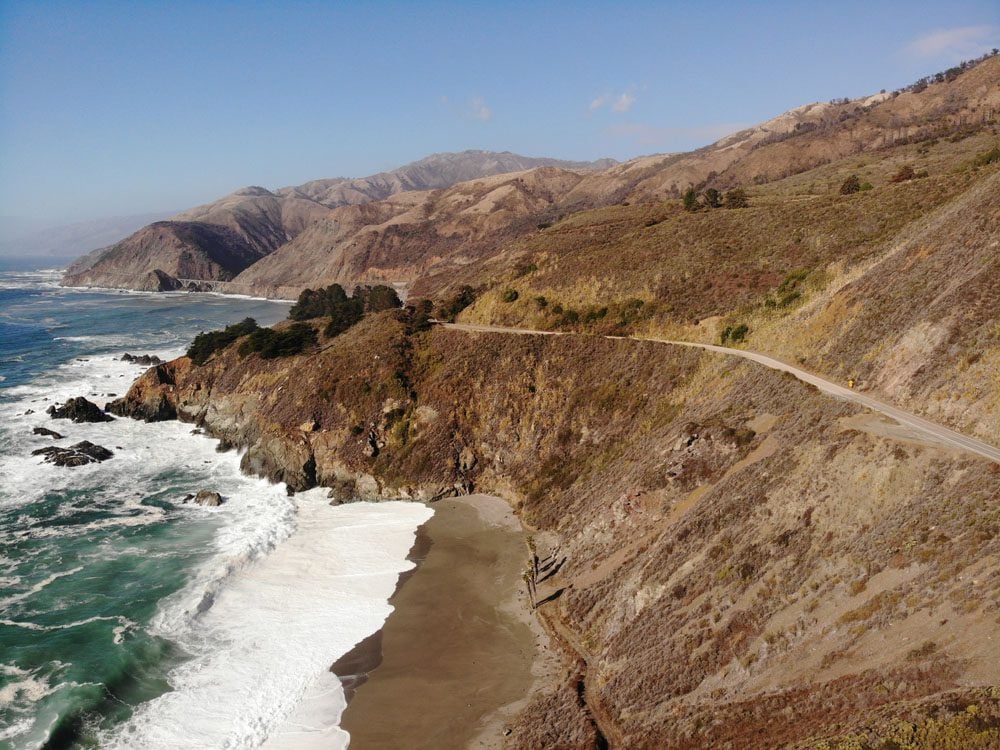 Limekiln Falls Hike
Part of Limekiln State Park, the short hike to Limekiln Falls is moderately difficult, primarily during the wetter months of the year.
Sand Dollar Beach
Big Sur's longest sandy beach is another worthwhile picnic spot. You'll find picnic facilities near the parking lot which is also the starting point for the short trail to the beach.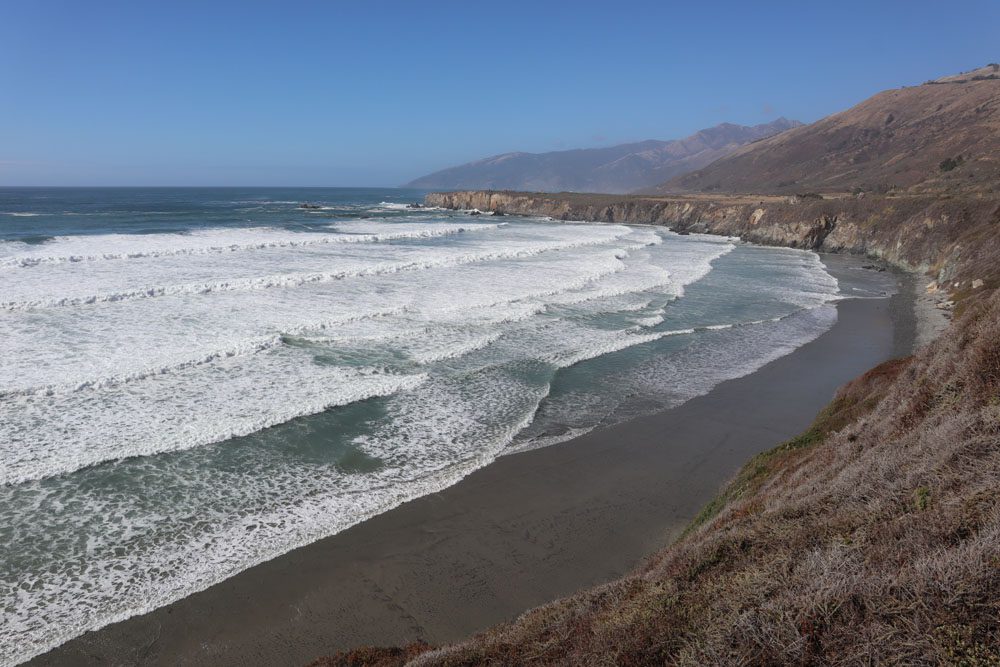 Willow Creek Picnic Area and Beach
Yet another scenic lookout in Big Sur but over here, you can also drive down to the black sand beach.
Ragged Point
It's worth stopping at Ragged Point for several reasons, the first of which is that the views from its short walking paths are seriously nice. The other reasons are that beyond Ragged Point, we'll start to see less of the "classic" Big Sur views, and because Ragged Point is home to a couple of restaurants and a gas station. There's also a small footpath that, if open, heads down to Young Creek Beach from where you might be able to see Black Swift Waterfalls (seasonal flow).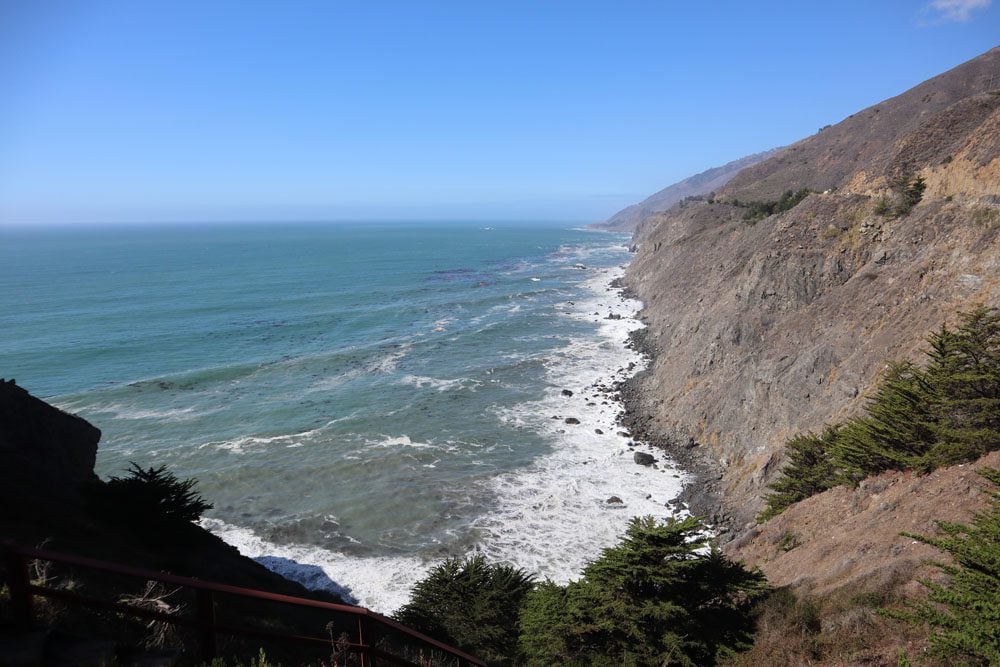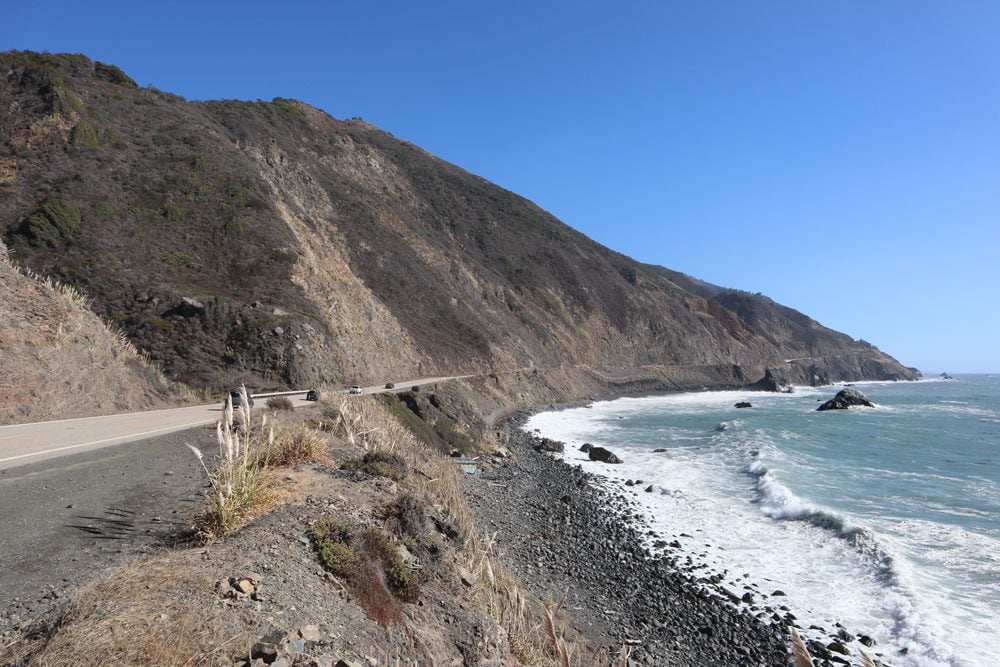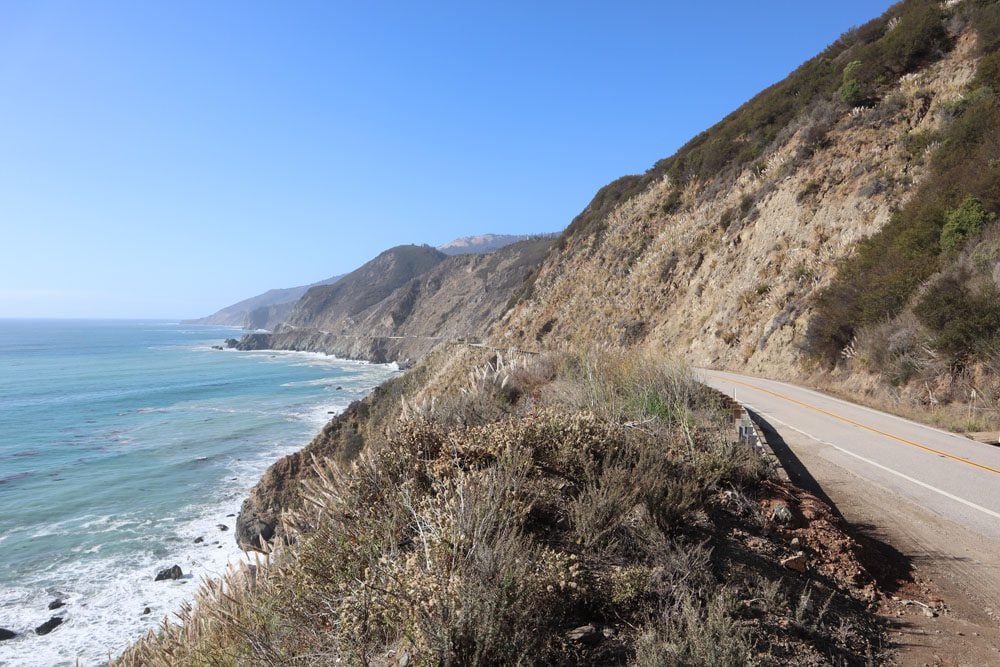 Elephant Seal Beach
One of the most fun stops of the day is at Elephant Seal Beach (officially known as Elephant Seal Vista Point), where you won't get tired of observing huge elephant seals catching some California sun. Depending on the season, there can be hundreds of them chilling on the beach at any given time.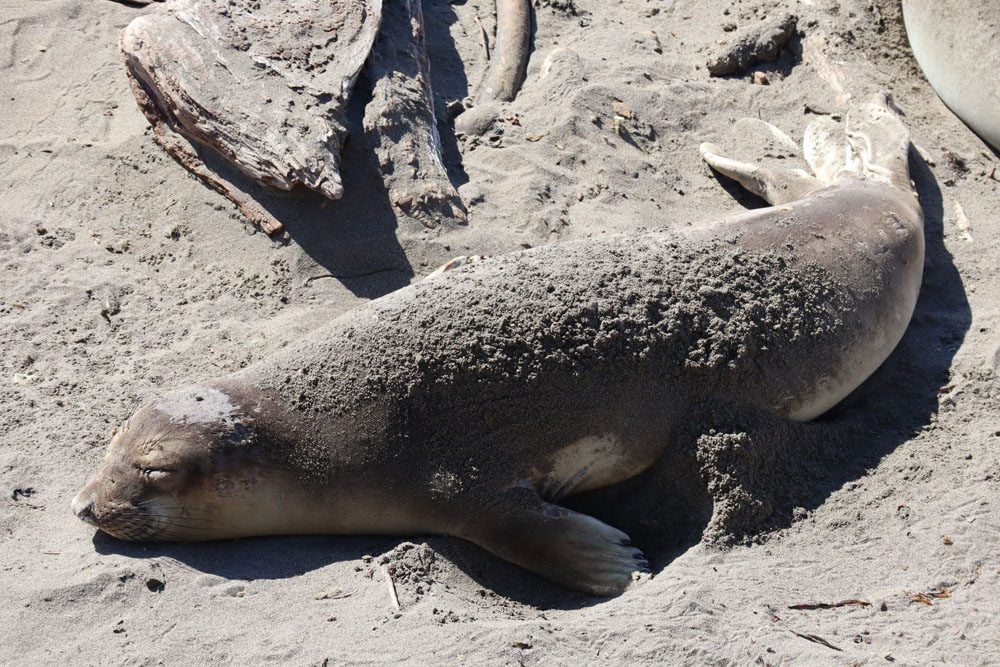 San Simeon
There's not much to see in San Simeon per se, but William Randolph Hearst Memorial Beach makes for a worthwhile stop thanks to its long pier that extends well into the bay, the public toilets, and picnic facilities.
Hearst Castle
From the beach, it's hard to miss Hearst Castle and its commanding views of the area. Built by early 20th-century media mogul William Randolph Hearst, the lavish complex has over 40 bedrooms and 60 bathrooms to go along with the estate's magnificently-decorated functional rooms. No expenses were spared in constructing and furnishing Hearst Castle, well known for the works of art that decorate its grounds.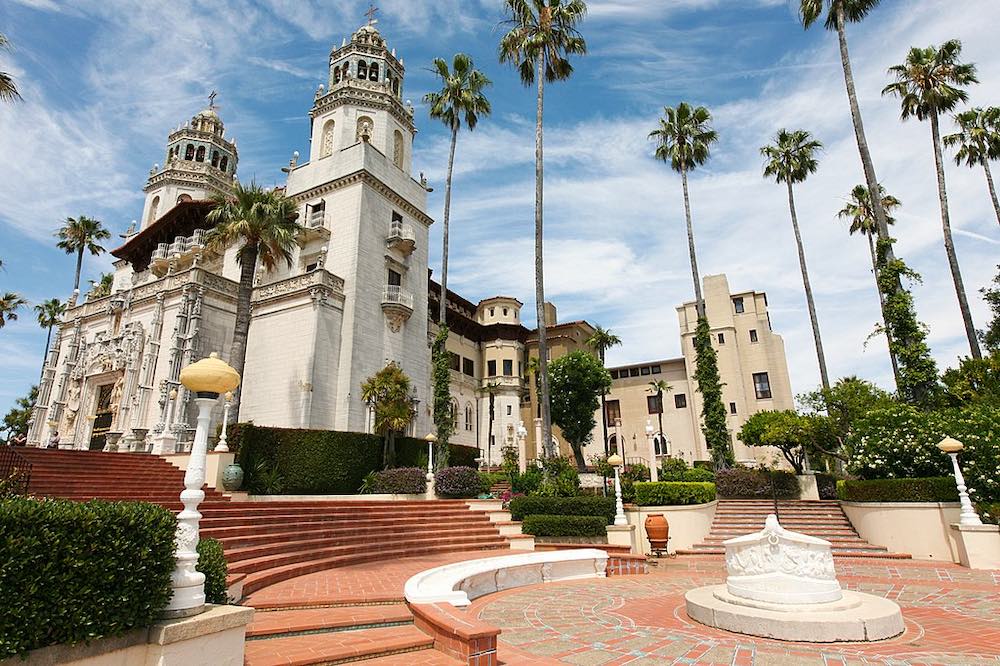 Morro Bay
Despite an out-of-place power plant in the center of town, Morro Bay has a lot of charm to it. This small fishing community seems to have been uprooted to California from somewhere in New England. Apart from the town's rich selection of seafood eateries and bed and breakfasts, Morro Bay's number one attraction is Morro Rock, standing like a sentinel above the entrance to the harbor.
More than 20 million years ago, it was volcanic rock buried under a thousand feet of compressed sediments originating from an ancient sea. During the following millions of years, erosion exposed the giant rock we see today. You can drive to the base of the rock, from where fine views are enjoyed in all directions. If you want to spend more time in Morro Bay, consider renting a kayak and seeing the hidden side of the rock.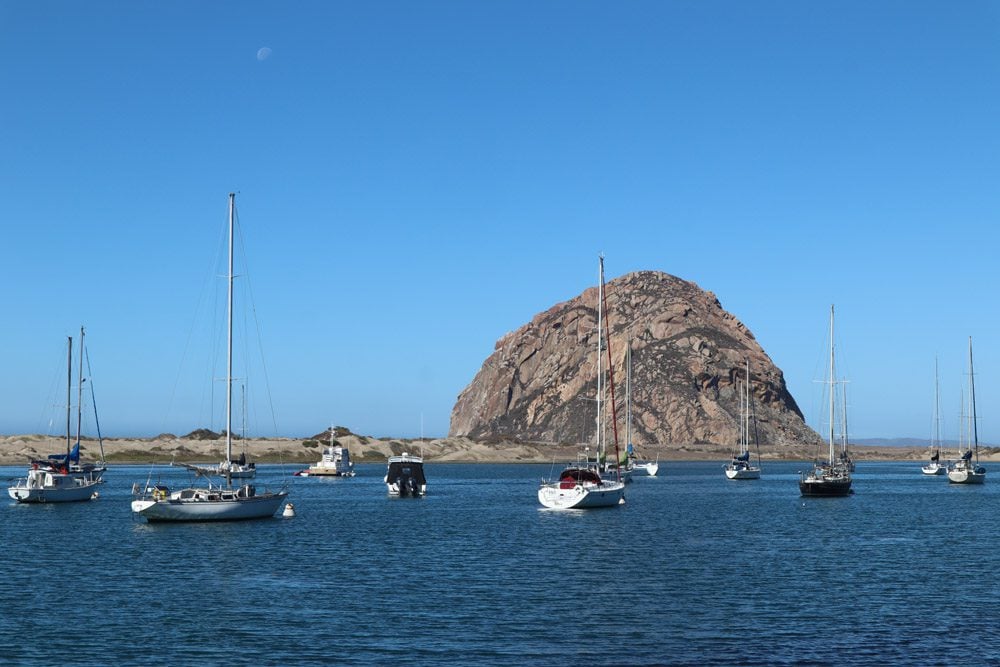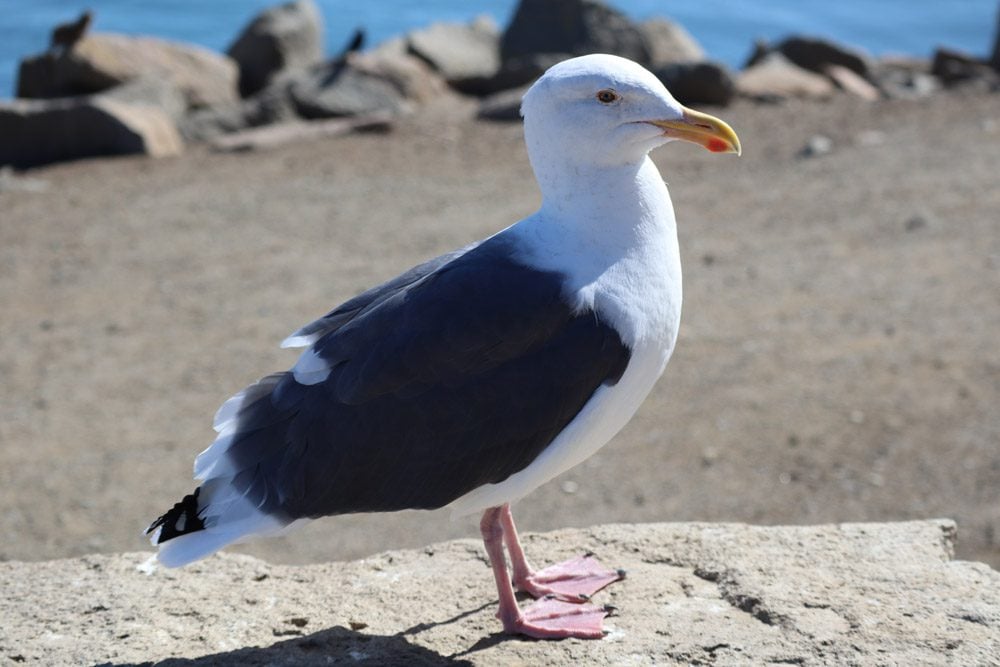 Morro Bay to Solvang
Highway 1 swings inland to Vandenberg Air Force Base so this is the perfect excuse to take a slight detour towards Solvang. This is wine-making country and you'll notice patch after patch of neatly laid out vineyards.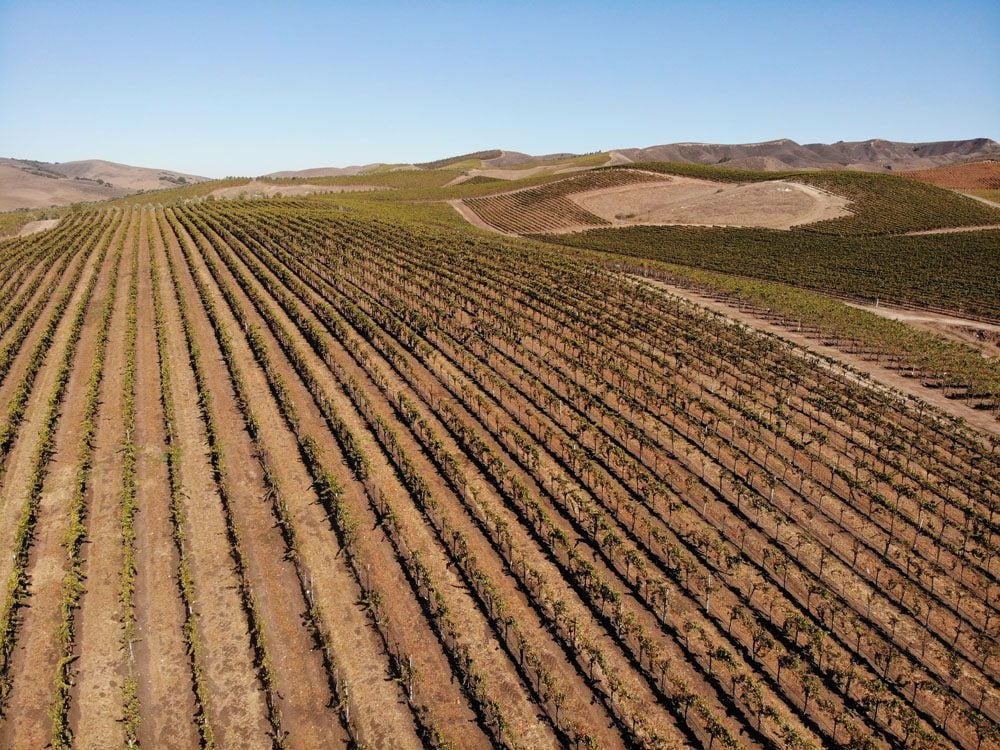 Solvang
Windmills, pastry shops galore, charming Scandinavian architecture in California, and we're not talking about a Disney theme park? Yeap! Founded in 1911 by Danish-Americans, Solvang (meaning "sunny field") is a fun detour off the Pacific Coast Highway. Park the car at or near Mission Santa Inés and explore downtown Solvang on foot, meandering between its souvenir shops and Danish eateries.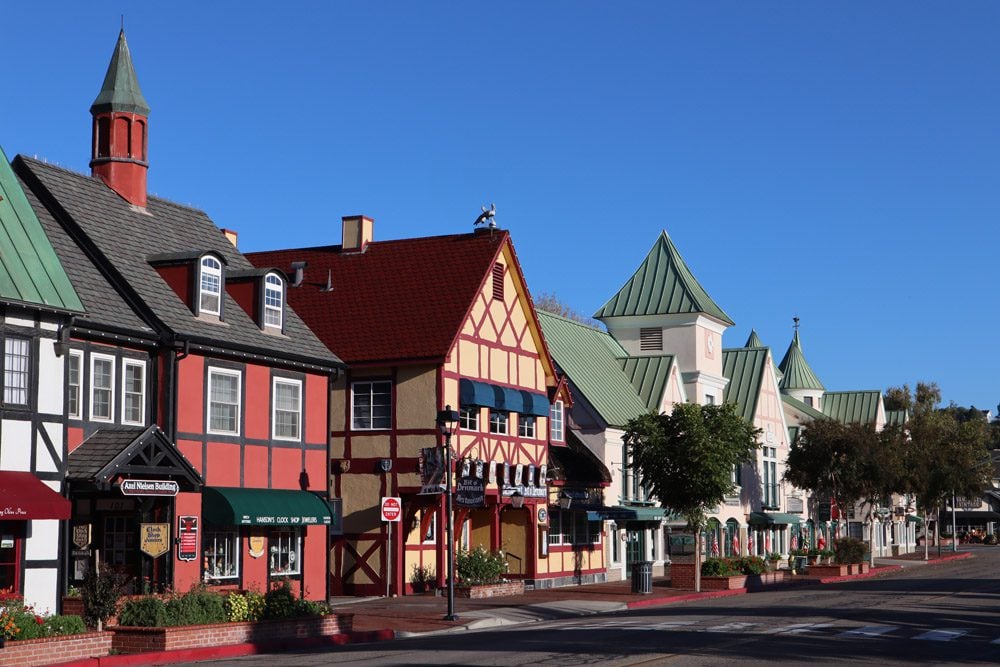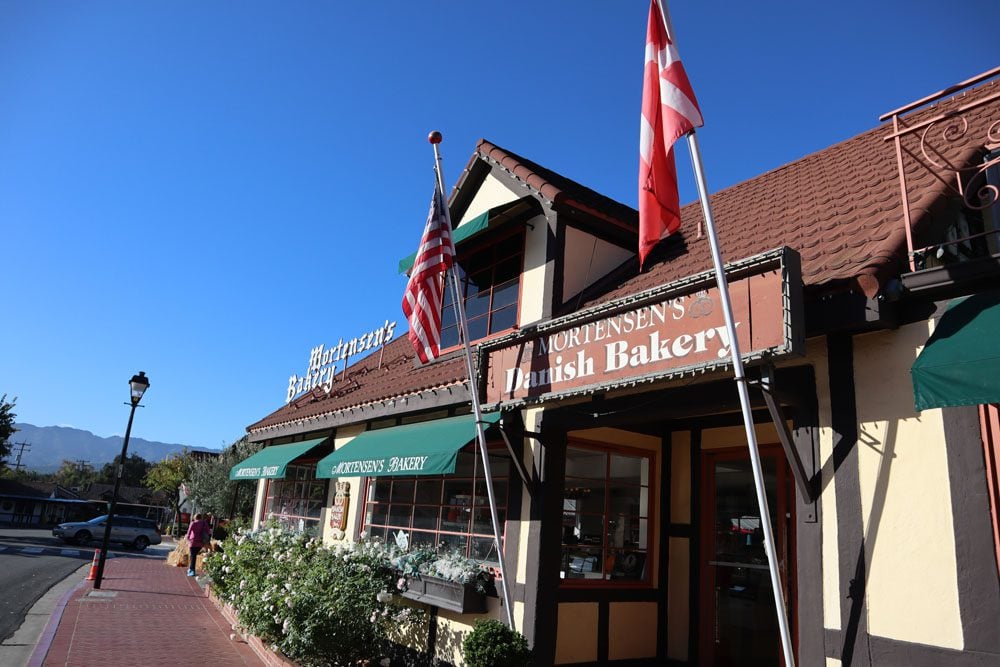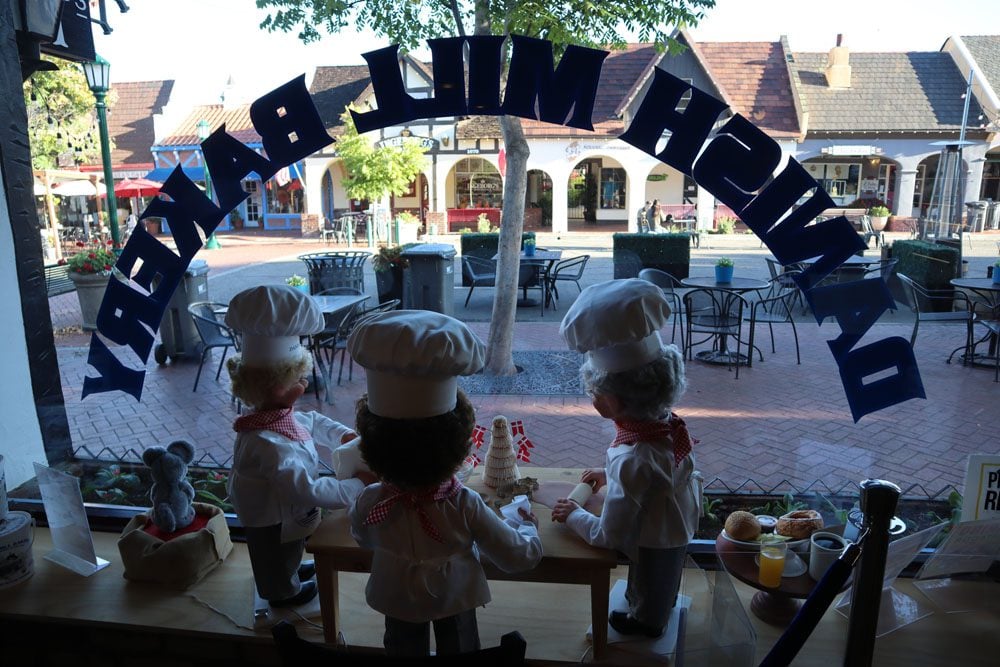 History and architecture buffs should also pay a visit to Mission Santa Inés, completed in 1807 long before the Danes arrived in present-day Solvang. The accessible area is very small so it won't take too long to explore. If you didn't get the chance to visit the Carmel Mission, here's a second opportunity to visit a former Spanish mission. From the mission's front entrance, you'll also see beautiful views of the surrounding countryside.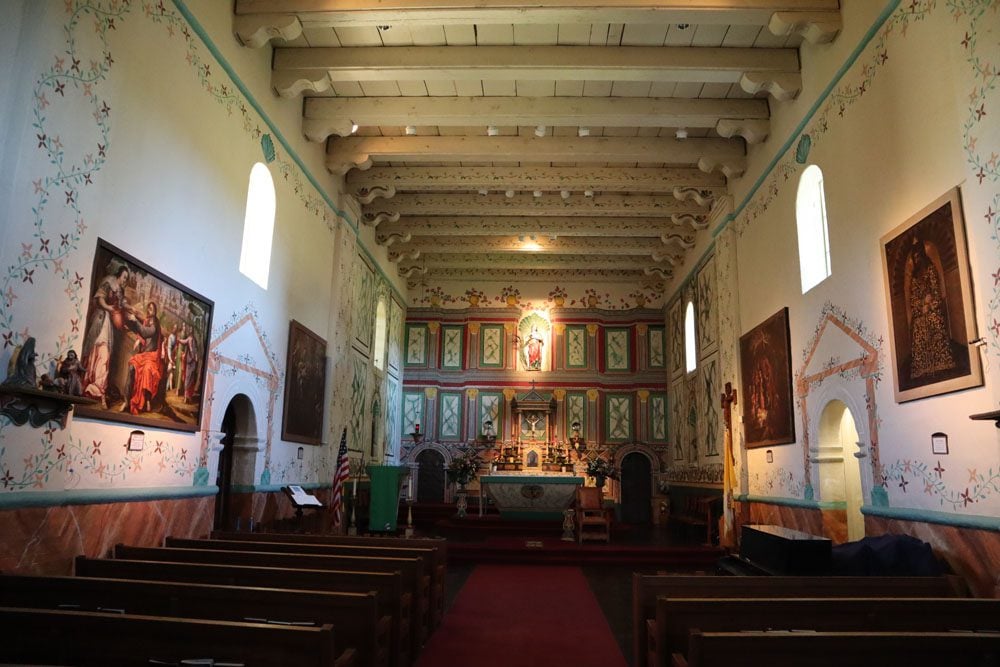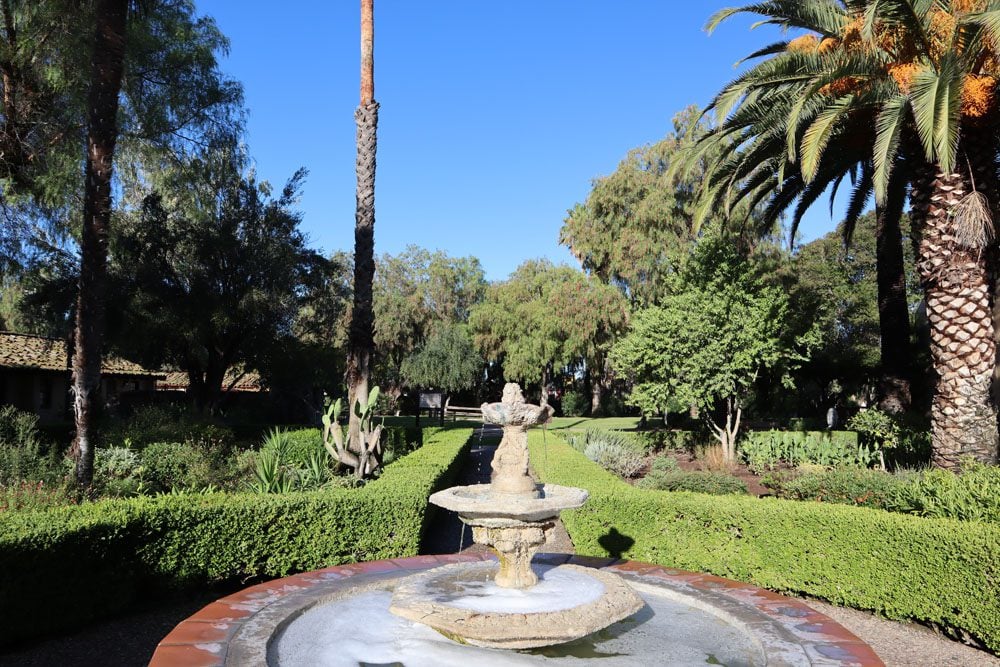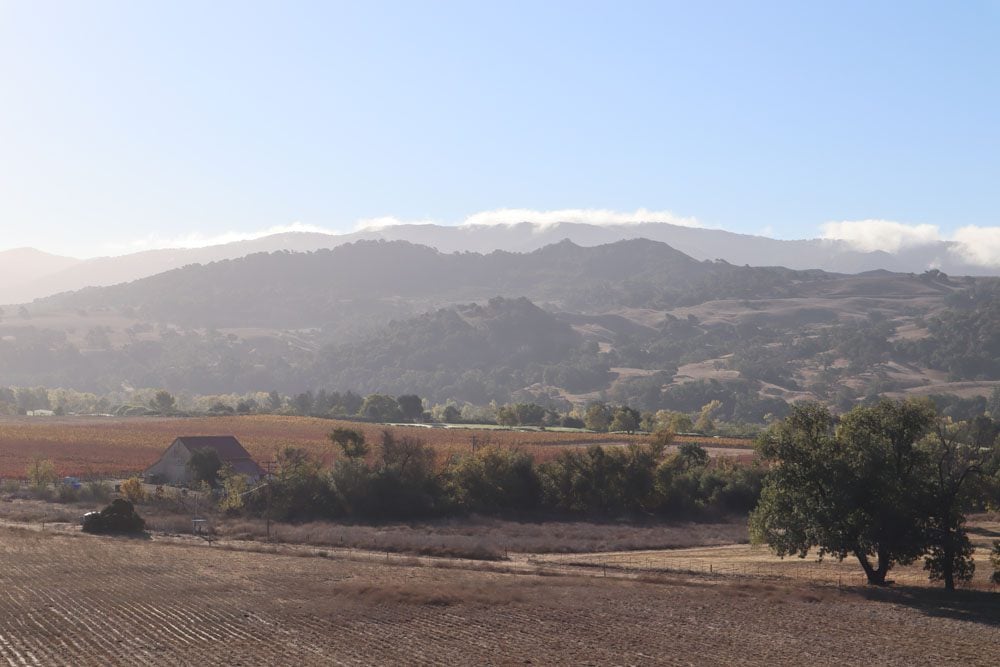 Santa Barbara is 50 minutes away so if the days are short, you might want to call it a night in Solvang. There are many hotels in Solvang so finding a spot out of season should not pose a challenge. I spent a night at the Royal Copenhagen Inn and it exceeded my expectations. The hotel has been recently renovated yet has kept its Danish look and feel. The cozy rooms are large and some have low ceilings.
Santa Barbara
Back on the PCH, we'll end this busy day of driving and sightseeing in Santa Barbara where we'll overnight. Santa Barbara's Spanish mission-style architecture and great seaside location are the main ingredients in this charming coastal town's appeal. More on sightseeing in Santa Barbara in tomorrow's itinerary.