Perfect Destinations for Solo Travel Adventures 
Just because your friends might be strapped for cash or trapped in "the rat race" and can't join you on your adventure doesn't mean you have to forego your dream of traveling the world. Whatever your reasons, going on solo adventures can be one of the most rewarding experiences in life. When you go on your own, you'll have the freedom to indulge your every whim and explore places at your own pace, with the opportunity to meet new friends. If you need inspiration on where to go, check out these destinations that are perfect for solo travel adventures.
Hiking in the French Alps
The vast and diverse landscape of the French Alps makes it an ideal choice for a solo hiking adventure. While it's fun to hike the Alps with friends, doing it on your own is safe. Compared to many other hiking destinations, the area has a low crime rate. As a result, solo hikers will feel relaxed hiking through the region, and there are not too many dangerous animals that can be a threat.
Most of the trails in the French Alps are well-maintained, with consistent signposts along the way. One of the most popular routes is the Tour du Mont Blanc. It's a multi-day, high-altitude trek that takes you around the tallest mountain in Europe. You will be hiking a distance of 170 kilometers, covering more than 10,000 meters of vertical drop. On this hike, you'll have the opportunity to admire the stunning Mont Blanc from various angles, not to mention the ever-changing mountain landscape with stunning views over glaciers, meadows, valleys, and Alpine peaks.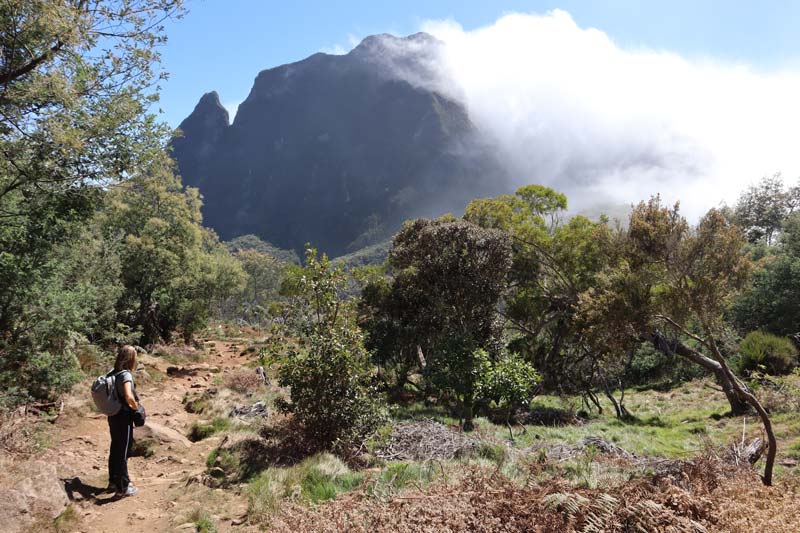 Another multi-day trek to consider for solo hikers is the one that takes you to the Parc National des Ecrins, France's largest National Park. Expect cascading rivers, jagged peaks, steep valleys, and tumbling glaciers on the way. It covers a total distance of 176 kilometers with 12,800 meters of vertical ascent.
Safari in Tanzania
Most people would associate a safari trip with a honeymoon or family getaway. However, it's possible to go on a safari on your own. Sure, it can cost more since there's no one to share the cost of accommodation and activities. But a solo safari is a worthy investment, especially if you're heading to Tanzania, one of the world's best destinations for an epic safari adventure.
Tanzania is the perfect destination for a solo safari adventure in Africa, home to an incredible diversity of wildlife and surrounded by scenic landscapes. Whether you plan to see the Big Five or catch the Great Migration, Tanzania can provide these superb safari experiences. The Ngorongoro Crater is the best destination to catch a glimpse of the Big 5, while the Serengeti National Park is where you can witness the Wildebeest Migration. Tanzania also offers chimpanzee trekking in the rainforests of Gombe and Mahale.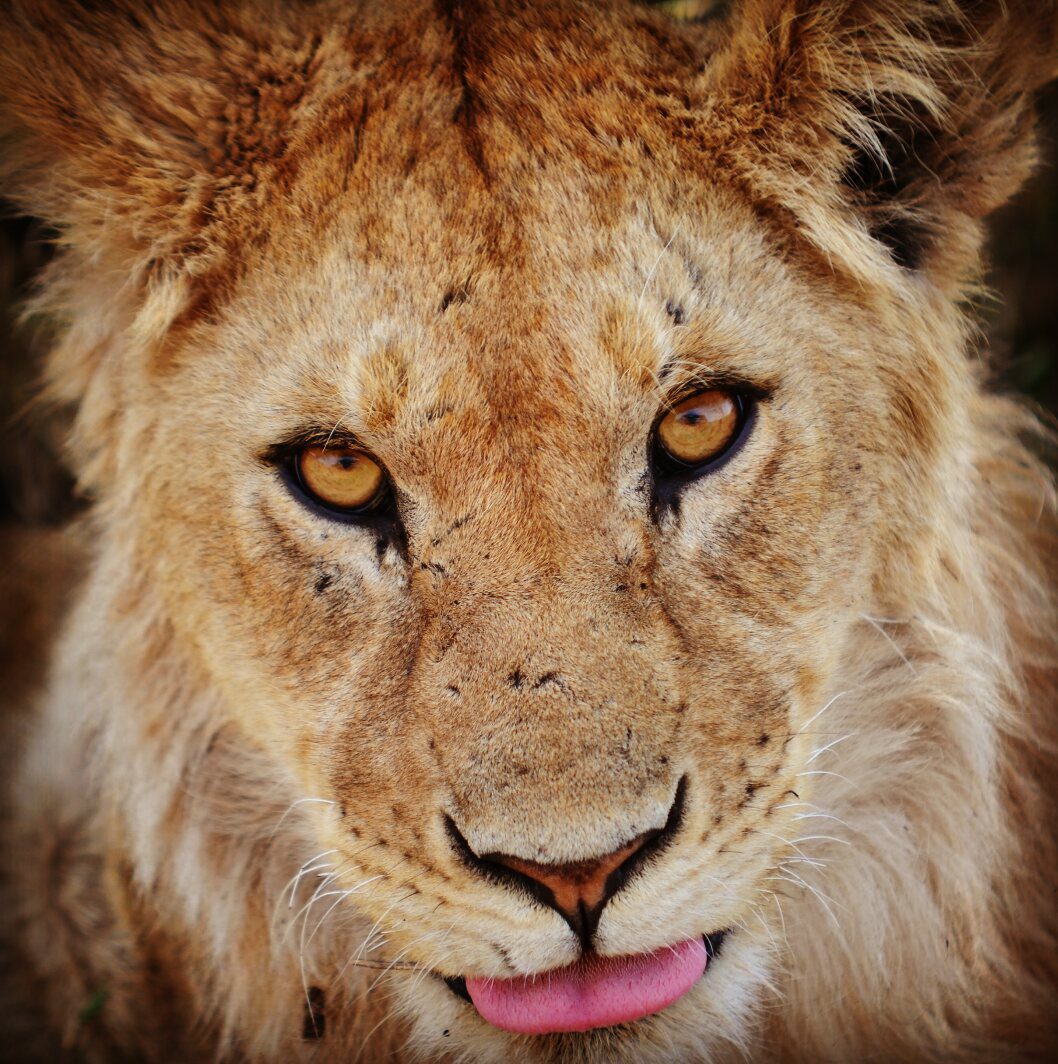 One way to save money on your solo adventure in Tanzania is to look for lodges that charge a "per person" rate. Most safari accommodations charge accommodation rates, which can be expensive for solo travelers. Also, look for tour operators that offer an option for solo travelers to join a group safari.
Horseback Riding in Mongolia
For intrepid solo travelers, head to Mongolia for horseback riding adventures. Famous for its beautiful landscapes that consist of dramatic mountains, vast dunes, and grassy meadows, Mongolia is a country like no other.
Horse riding plays a significant role in Mongolian culture. In fact, horses outnumber the entire country's population. Horses are the mode of transport in the country and have become an integral part of the Mongolians' daily life.
You will find various horseback riding adventures to book in Mongolia, from a leisurely ride by the river to multi-day adventures across mountains. The most popular adventures take you to the Gorkhi-Terelj National Park, which features magnificent scenery you can discover while horseback riding. The journey will also take you to the statute of Gengis Khan while passing by the riverside of Terelj National Park.
Road Trip in Iceland
Iceland is one of the world's best destinations for a road trip, thanks to its dramatic landscape of geysers, volcanoes, hot springs, and lava fields. So, if you're up for a solo driving adventure, head to Iceland. The country has many scenic routes you can explore by car, from same-day trips to multi-day adventures.
While most people would drive through the famous Golden Circle or the Ring Road, you can take other off-the-beaten routes, such as the two-day road trip through the Snæfellsnes Peninsula. The peninsula lies in western Iceland and is famous for its dramatic landscapes. It's also home to Djúpalónssandur Beach, which has distinct blank sands.
If you want to explore the entirety of the country, you should drive through the Ring Road, also known as Route 1. It makes a loop around the entire country and is 1,332 km long. Along the road, you'll come across some of the country's most popular tourist attractions, such as the Seljalandsfoss and Skógafoss waterfalls and the Jökulsárlón glacier lagoon.
Yacht Sailing in Spain
Ibiza may be more famous for being a party island, but it also offers many incredible experiences that appeal to luxury travelers. From sipping delectable wine on a yacht to indulging in relaxing spas or perhaps enjoying one of Ibiza's luxury villas, there is something for every type of sophisticated holidaymaker.
Nothing beats the experience of sailing across the waters of Ibiza on a luxury yacht. You can explore secluded coves, visit idyllic beaches, or simply take in the gorgeous views on board while enjoying fresh seafood paired with delectable wine. When evening comes, head to one of Ibiza's chic beachside bars and enjoy a glass or two of cocktails while partying with friends and meeting like-minded travelers.
If you're visiting Ibiza for the first time, it's worth taking a guided tour all over the island. Join a walking tour to explore local villages and visit bustling markets. If you're a foodie, go on a guided food tour, where you get to sample the island's mouth-watering delicacies. The best way to cap off your holiday is with a relaxing spa. There's no shortage of luxury spas all over the island that offers different packages that include relaxing massages.