Traveling Caribbean & Pacific Ocean Countries with the Family
Some islands that make up the Caribbean and Pacific may require a bit of a trek, but those who tried it will agree that it is well worth the effort. In this vast area, you'll have the opportunity to visit unspoiled beaches and explore stunning sites while enjoying a laid-back atmosphere. But with so many islands on the map, deciding where to go with your family can be daunting. If you need help with this, here are some of the best Caribbean and Pacific Ocean countries to visit with the family.
Explore Fiji
Famous for its stunning palm-lined beaches and luxury overwater bungalows, Fiji is one of the world's best honeymoon destinations. But the archipelago also appeals to families, even those with little kids. Many of Fiji's resorts offer amenities for the kids, such as a kiddie pool and play area. In addition, Fiji offers many fun activities geared toward adults and kids.
If you're staying in one of the family-friendly resorts along the Coral Coast of Fiji, you should visit the Kula Wild Adventure Park. Your kids will have fun feeding sea turtles and seeing iguanas up close in this adventure park. Adventurous kids can go Zip-lining through the tree canopy or take the thrilling water slide. Fiji consists of hundreds of tropical islands, and island hopping is the best way to discover the country. Your island-hopping tour will take you to small, beautiful islands with beautiful beaches where you and your kids can enjoy snorkeling, surfing, and other water sports.
Fiji is famous for its clear lagoons and coral reefs, making it a popular destination for snorkeling. If you want to experience the true beauty of Fiji's incredible marine diversity, book a snorkeling tour that will take you to the best snorkeling spots, such as in Mamanuca and Taveuni islands.
Spot the Wildlife on the Galapagos Islands
The Galapagos is an archipelago about 600 miles off the coast of Ecuador. Home to an incredible diversity of wildlife, the Galapagos offers ample opportunities for family adventures, both educational and thrilling activities geared towards adults and kids alike. In the Galapagos, your kids will have first-hand encounters with wildlife and experience conservation in action.
One of the joys of touring the Galapagos is that kids will not get bored identifying every animal they come across. The wildlife is abundant, and you can see them up close, right in front of you, which is a fascinating experience. These animals are oblivious to humans both on land and in water. Since you will be exploring the Galapagos with a guide, spotting the animals is easy. Some animals you'll come across are blue-footed boobies, marine iguanas, and giant tortoises.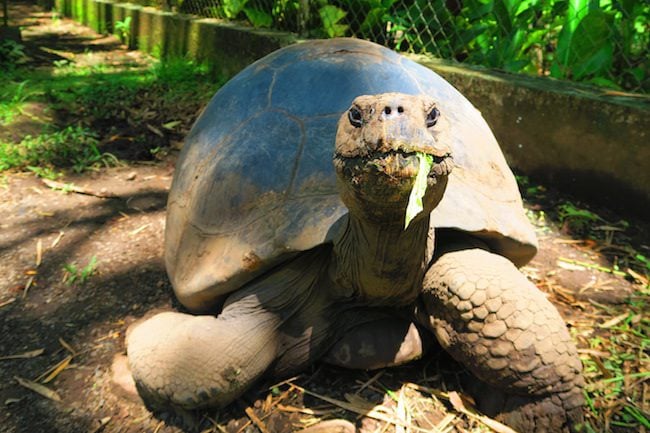 What's on land is as fascinating as what's underwater in Galapagos. Kids will be able to spot their first sea turtles on a snorkeling adventure. Older kids can go kayaking and come across penguins relaxing by the coast or marine iguanas feeding on seaweed. In some instances, sea lions would come next to you!
Experience New Zealand
New Zealand is a fascinating country to discover with your family. No matter which part of the country you travel to, there's always something for children and adults to do. The wide selection of family-friendly activities ranges from wildlife encounters to cultural experiences, thrill-seeking pursuits, and nature-based adventures.
If you're into culture and history, visit the Manea Footprints of Kupe, and learn about New Zealand's Māori culture and history. It's an interactive cultural center that tells the story of Kupe, the country's first explorer. For families with adventurous kids, head to Rotorua Canopy Tours to enjoy adrenalin-fuelled adventures. It's a unique eco-experience where skilled guides take the kids through swing bridges, discover rare bird species, and learn about conservation efforts.
ZEALANDIA Ecosanctuary is another fun place to visit for families who love wildlife. Set in a reservoir about ten minutes from Wellington, the sanctuary is home to many native animal species, which you can discover as you wander around. Of course, your family trip to New Zealand won't be complete without a visit to the Hobbiton Movie Set. Explore the area with a guide and learn about the filming techniques and other interesting details.
Enjoy the Beaches in The Caribbean
With pristine beaches, tropical weather, and turquoise waters, the Caribbean is the ultimate destination to visit with the family. Not only will you find some excellent places to explore here, but the serenity and tranquility are unmatched.
One of the best things about the Caribbean is you can visit any time of the year, due to its consistent weather. For a trip full of adventure, relaxation, great food and plenty of sunshine, this is a must! With mountains, rainforests, waterfalls, nature reserves and more, there is always something to do in the Caribbean.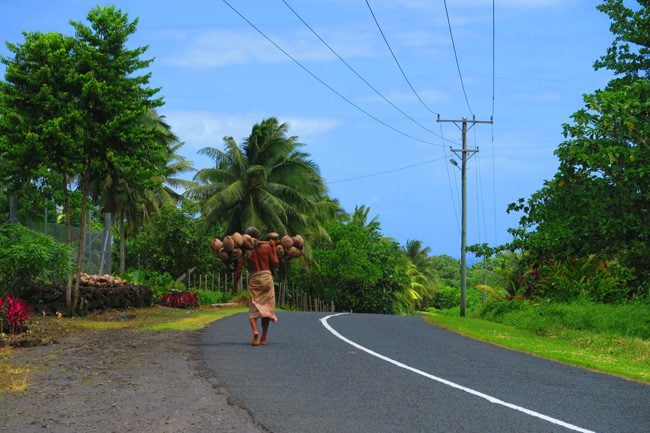 Due to its several amazing Caribbean villas, you can also choose to sit back and do nothing whilst staying here. For a wholesome family trip, the Caribbean is the ultimate destination to spend time together.
Soak up Some Sun in Mexico
Mexico may not be the first place that comes to mind when planning a family holiday, but the country is packed with adventures to keep kids entertained. On your holiday here, you can relax at its pristine beaches, enjoy a luxury rental villa in Mexico, or discover its fascinating underwater world on a snorkeling adventure.
You'll find some of Mexico's best family-friendly beaches in Isla Mujeres. North Beach is ideal for kids since the waters are clear, shallow, and warm. Parque de Los Suenos Water Park is another fantastic place to visit in Isla Mujeres, where kids can go kayaking, water sliding, paddle boarding, wall climbing, and more!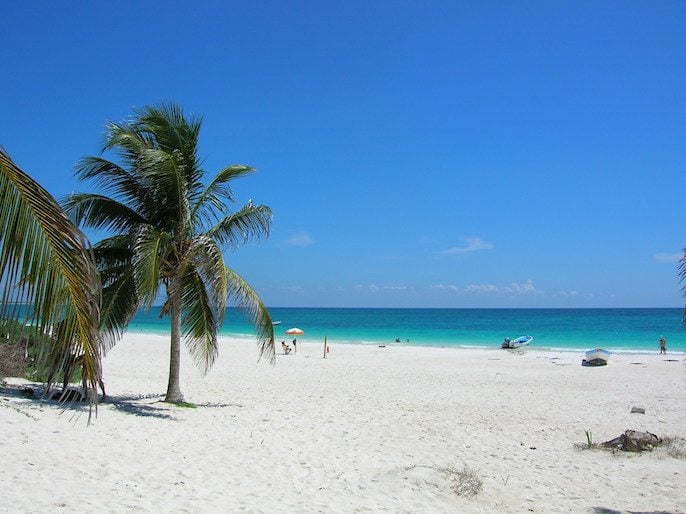 Tulum is another fantastic destination to soak up some sun in Mexico. Lying along Mexico's Gulf Coast and only a short drive from Cancun, Tulum is home to palm-lined beaches with pristine waters. However, compared to Isla Mujeres, the water here is less shallow, so Tulum is best suited to families with older kids.
Travel the French Polynesian Islands
The gorgeous islands of French Polynesia offer a relaxing tropical getaway with activities geared towards families, from witnessing traditional dances to snorkeling over colorful coral reefs and enjoying incredible wildlife encounters.
French Polynesia is famous for its luxury resorts with beaches guaranteed to captivate the kids. One of these is Le Meridien Bora Bora, which sits on one of the finest beaches in French Polynesia and offers exclusivity and privacy.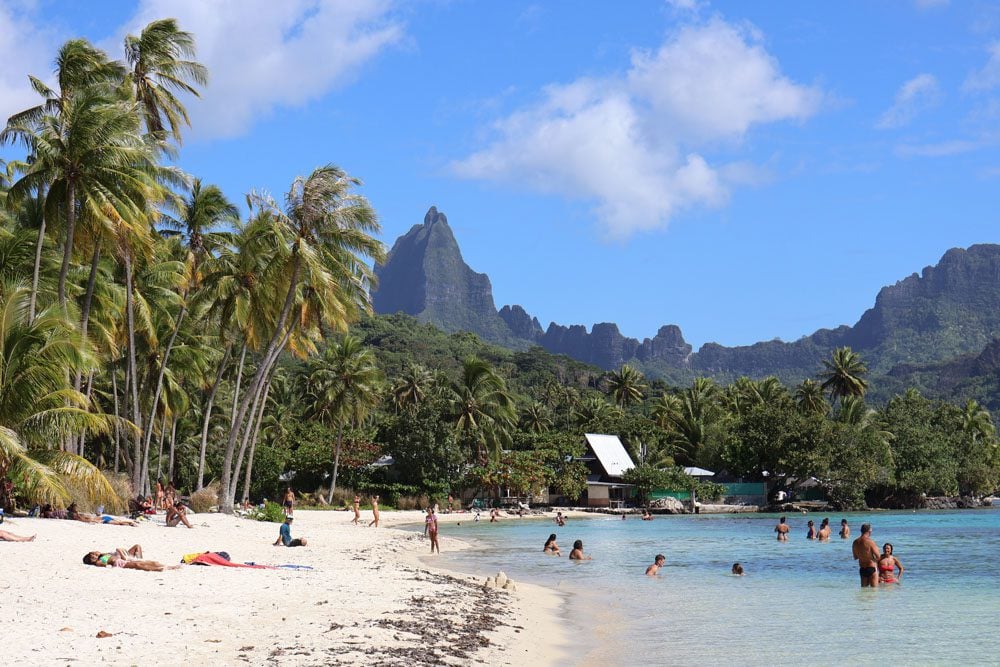 Families looking to relax or indulge in family-friendly activities will find Le Meridien a fantastic place to stay. It has a Turtle Sanctuary where your kids can meet and greet marine turtles in their natural habitat. The resort can also arrange activities like island hopping excursions, where you can explore the many islands of French Polynesia.