Reunion Island Background
Reunion Island is an overseas department and region of France in the Indian Ocean. It's one of the most unique travel destinations, with unparalleled natural beauty and diversity. Before heading on your adventure, here's an overview of Reunion Island's background, from its formation to discovery and finally, colonization.

Reunion Island Travel Guide
Planning or thinking about a trip to Reunion Island? Have a look at additional Reunion Island travel guides, including the best beaches and best hikes in Reunion Island, sample itinerary, and more. For a quick read, here are the top 10 things to do in Reunion Island.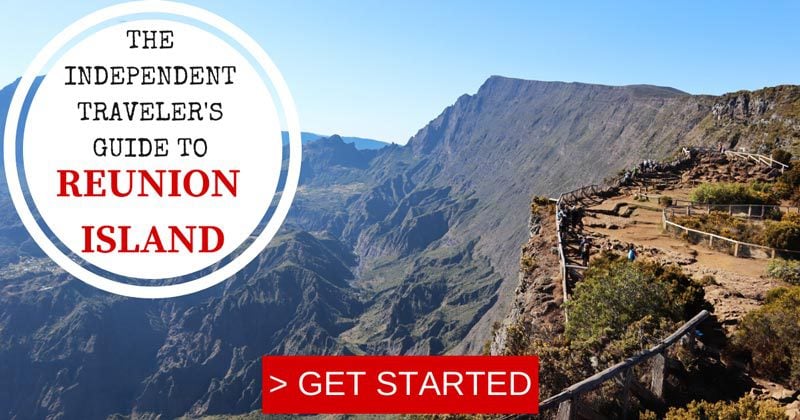 Quick Tour of Reunion Island
Here's a quick video tour of Reunion Island!
Geology
Reunion Island is the small visible section of a huge shield volcano resting on the ocean's floor at a depth of 4,000 meters. In fact, we only see 3% of this mass which rises above sea level. Just like the Big Island of Hawaii, Reunion Island sits atop an active hotspot in which magma rises from the earth's core. This process began some five million years ago and about three million years ago, the magma first appeared above water. As the island began to take shape, wind and birds carried seeds from near and far, and rainfall began to erode the land into its present shape.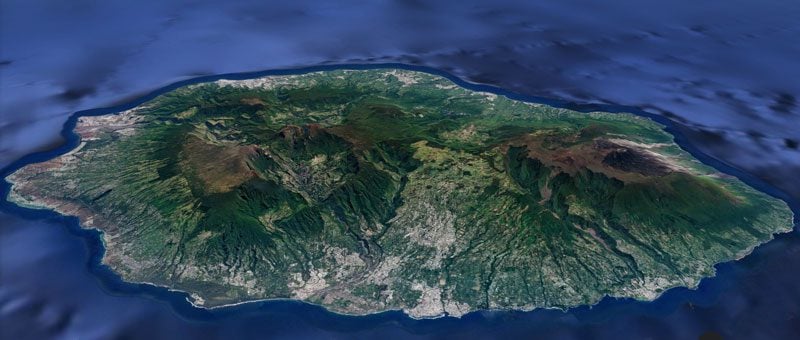 Reunion Island's most striking geological features are its three cirques, giant calderas created when magma chambers empty their contents and collapse on themselves. This took place about 300,000 years ago, but the cirques continue to be shaped by the elements, ever-changing with erosion caused by heavy downpours. The cirques can only be accessed via a single gorge that's surrounded by impressive walls called ramparts.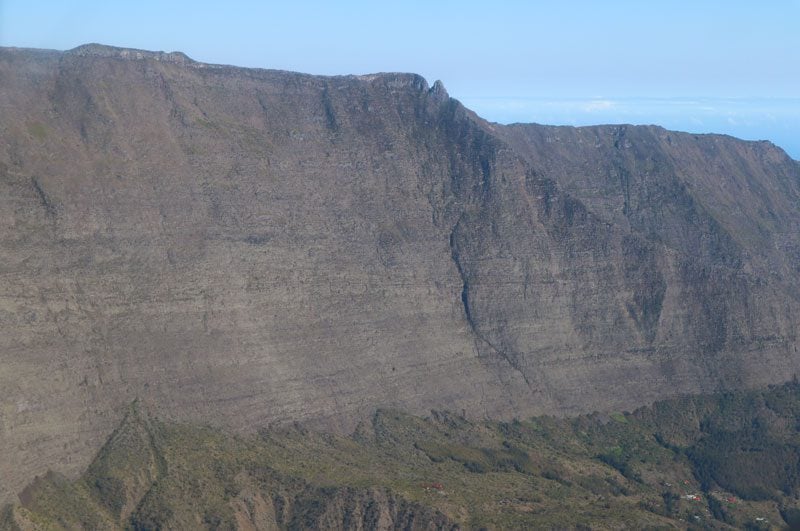 Rising over the cirques is the island's highest peak, a dormant volcano called the Piton des Neiges. At a height of 3,069m, its summit occasionally sees snowfall (as its name suggests in French). Thirty kilometers south is Piton de la Fournaise, the island's active volcano that continues to shape and extend the island.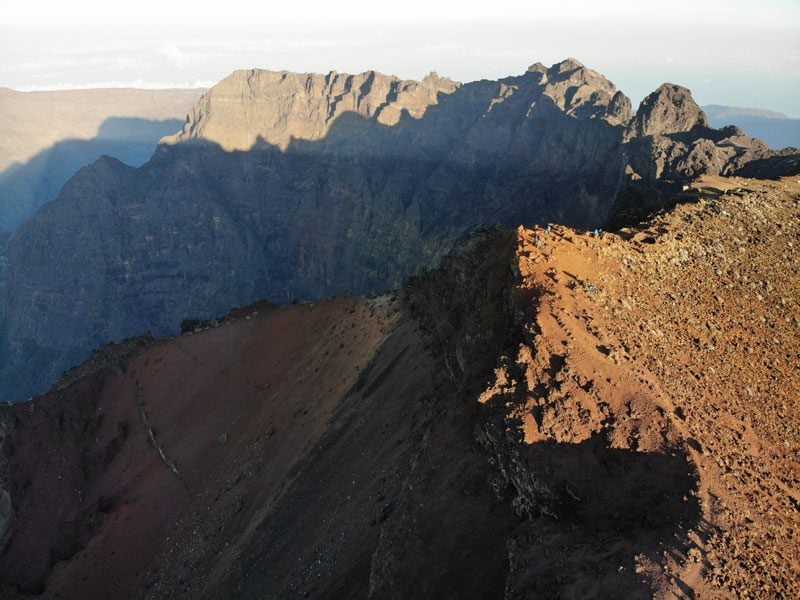 Early History
Reunion island was likely spotted by tradesmen on the route from Malaysia to Madagascar carrying bananas and yams and later by Arab traders in the Middle Ages sailing traditional dhow ships en route to the Arabian Peninsula from Africa. These early seamen did not set foot on the island, which at the time was quite hostile due to intense volcanic activity.
In 1507, Portuguese sailor Diego Fernandez Pereira spotted the island on his way back from India and named it Santa Apollonia but it was only in 1613 that we have the first recorded landing on the island. English sailors describe the land as a paradise full of turtles and parrots. In fact, the turtles are described as fearless, likely never having the pleasure of encountering humans.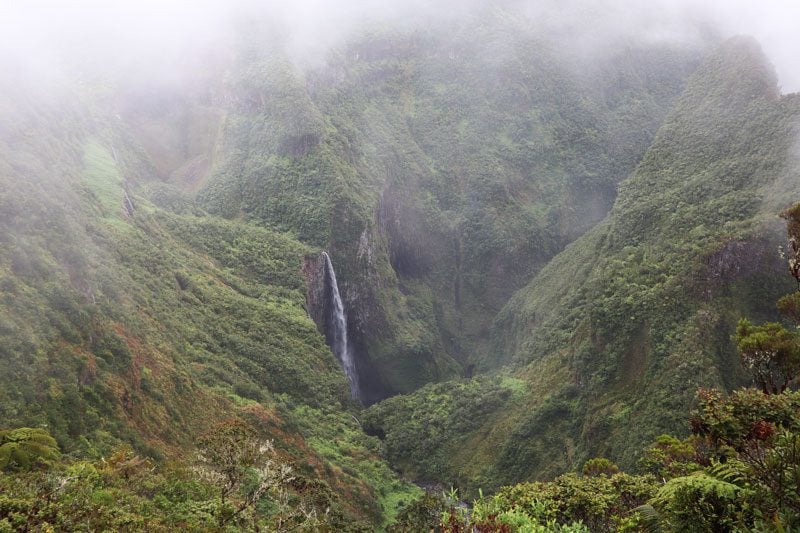 The island was pretty much left to itself apart from a few settlement attempts by the Dutch and the French, with the latter claiming the island and naming it L'ile Bourbon. Early settlement was difficult despite the quality of fresh air and the abundance of fish and wildlife, of which certain birds were so overweight, that they could hardly walk. These settlements were quickly abandoned in favor of investments in neighboring Madagascar and due to hurricanes on Bourbon Island.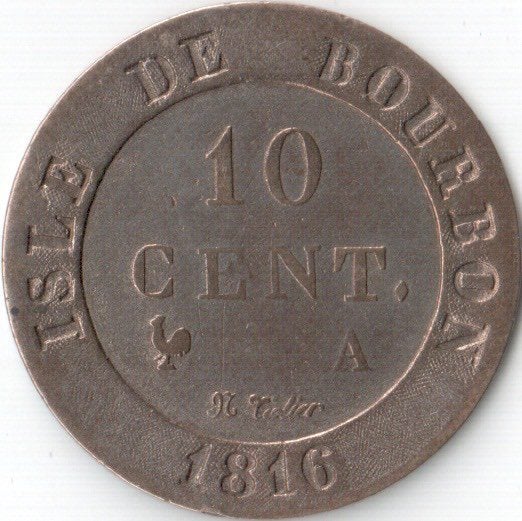 Permanent French Settlement
The permanent settlement of Reunion Island dates to 1664. King Louis the 14th granted ownership of the island to the French East India Company and Ile Bourbon was now free to be exploited. The Bay of Saint Paul was chosen for settlement, first by seven married couples and later with additional settlers, some of which were freed slaves forced into exile. The 600 or so settlers mostly grew tobacco, pistachios, cotton, and peanuts, and raised beef and goats.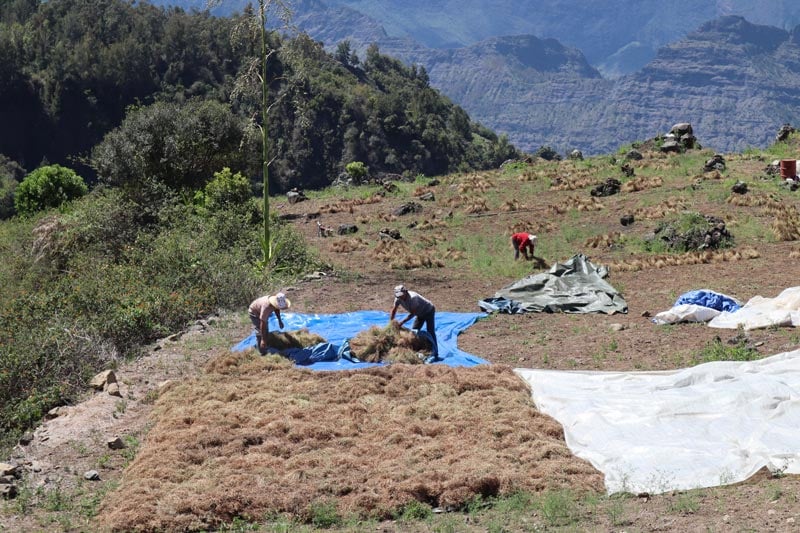 The island, however, was of no particular interest to the trading company, that is until coffee was introduced in 1716. The island's economy started to take off and slaves were needed to be imported from India, Madagascar, and coastal Africa. Coffee production was so profitable for the French East India Company, that they gave away land for free to French citizens willing to move in and plant coffee. The coffee boom was short-lived as colonies in the West Indies began their own production and as repeated cyclones and crop diseases plagued Reunion Island.
From Coffee to Sugarcane
With most of the island still uninhabited, slaves began to seek their freedom and escape their masters to settle in remote parts of the island, particularly in the mountains. They are known as maroons and the new places they settle are named after them, such as Cilaos and Salazie. To overcome their loneliness, maroons began raiding the low grounds and kidnapping women.
At the same time, weary sailors from other parts of the world arrive on the island in addition to French settlers and Malagasy slaves. They marry the locals and we begin to see a mixture of races for which Reunion Island is known. These mixed lineages are known as creole, and in later years they will begin to form their own culture, complete with very spicy cuisine.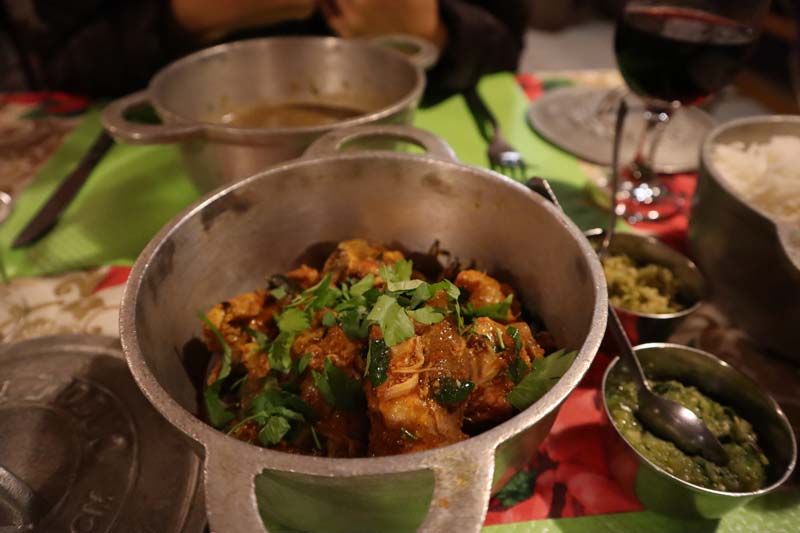 With the collapse of the French East India Company, the island was given back to the government. Spices are brought to the island by entrepreneurs, in particular pepper and nutmeg. In Saint-Denis, a large garden is erected to help acclimatize imported tropical fruit and vegetables such as avocado cocoa, and breadfruit.
When sugarcane becomes a viable industry, the agricultural focus is shifted away from coffee and spices. Industrial equipment is brought from England and poor whites are evacuated from prime real estate on the flat coast by wealthy cane producers, forced into the mountains where they join the maroons. The labor-intensive sugarcane industry requires more working hands, so more slaves are brought over and we start to really see a polarization on the island between the rich and the poor. All these outside visitors also bring with them diseases that the local population is not immune to. So life in the paradise of Ile Bourbon is not so easy…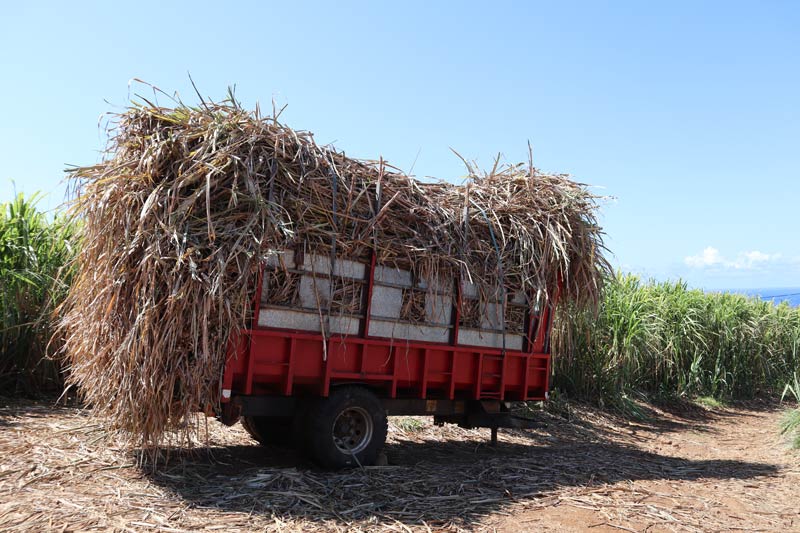 From Ile Bourbon to Reunion Island
In 1793, the island's name was changed from Ile Bourbon to Ile de la Reunion, following the fall of the House of Bourbon in France and in honor of the union of revolutionaries from Marseille with the National Guard in Paris. The island's name was briefly changed once again when Napoleon came to power (Bonaparte Island) but when the English annexed it in 1810, things changed once again. The Brits stick around for four years and really bring the sugarcane industry into a boom, but the French take back Reunion Island in 1814, with neighboring Seychelles and Mauritius, ceded for good.
Sugarcane production brings both wealth and devastation to Reunion Island during this time. Having lost colonies in the Indian Ocean and the West Indies to England, France is reliant on Reunion to produce the new gold. Tens of thousands of new slaves are imported, coffee is uprooted in favor of cane, and forests are slashed and burned to make room for additional arable land and wood to power furnaces burning in over 200 sugar mills. Roads must be built to transport the goods and the labor around the island. Beautiful mansions spring up in Saint-Denis and along the east coast, many of which are still around today.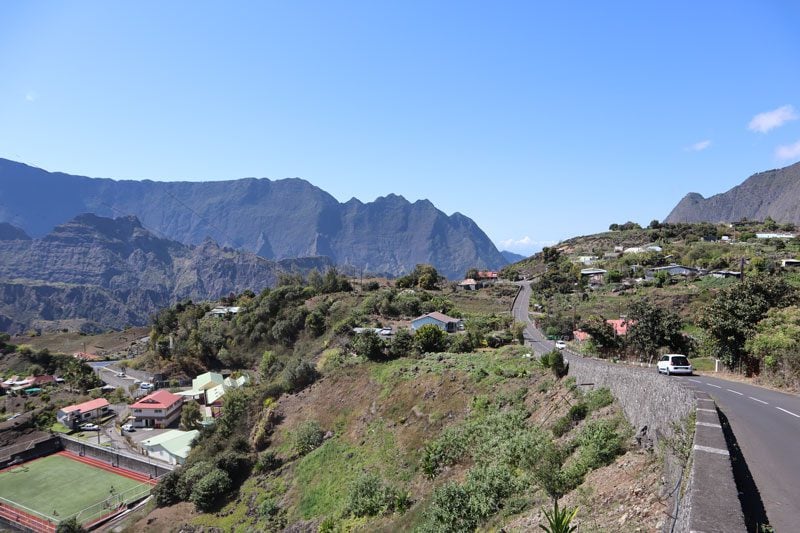 A Land of Inequality
In 1848, slavery is abolished. Sixty percent of the island's population of approximately 100,000 are now free from the need to work dirty jobs. This is bad news for many low-class whites on the island. No longer able to "rent" their slaves and generate easy income, they are forced to sell their inherited land to the rich and head for the mountains where land is cheap. About 60% of the land is now owned by just 2% of the families. Plantation owners must import foreign labor (and now pay for it), bringing to the island an influx of Chinese, Africans, Malagasy, and Indians, many of which are Muslim, This adds more pieces to the mosaic of races on the island and further fuels the creole culture of mixed-race generations.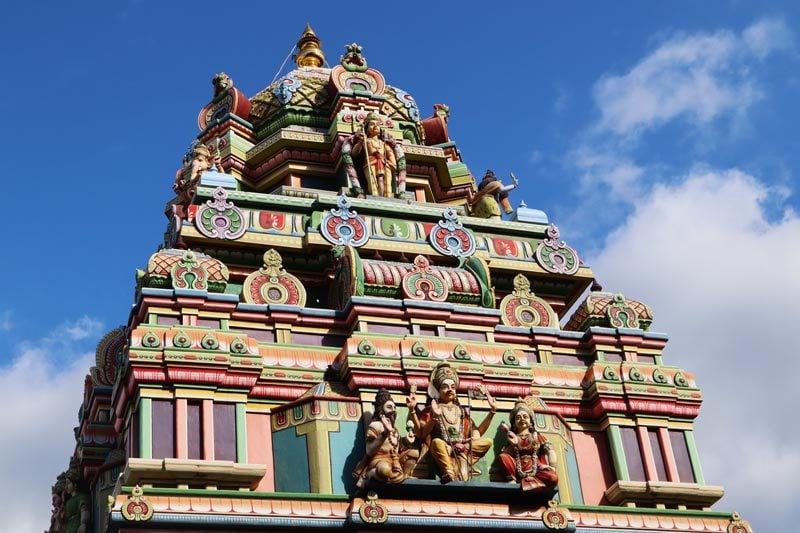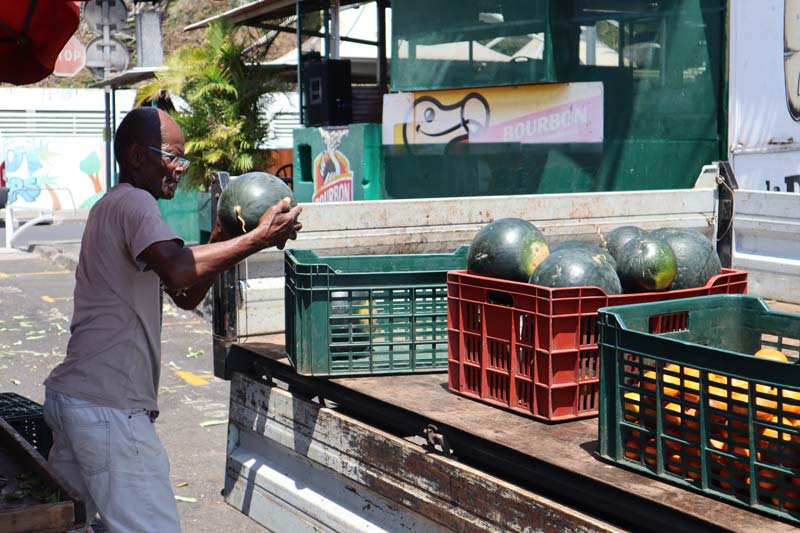 The island's dependence on the sugarcane industry would eventually lead to a major recession. Responsible for 85% of the island's income and employing 75% of its workforce during peak season, the island's economy is devastated when the price of sugar bottoms out in the 1850s. Many abled locals emigrate to other French Colonies and India and Brazil. Sugarcane is uprooted and geranium is planted instead in many parts of the island.
In 1852, vanilla becomes commercial, about 10 years after a 12-year-old slave discovers how to pollinate vanilla on the island (he is freed as a reward). The vanilla industry begins to take off, just as the recession hits hard.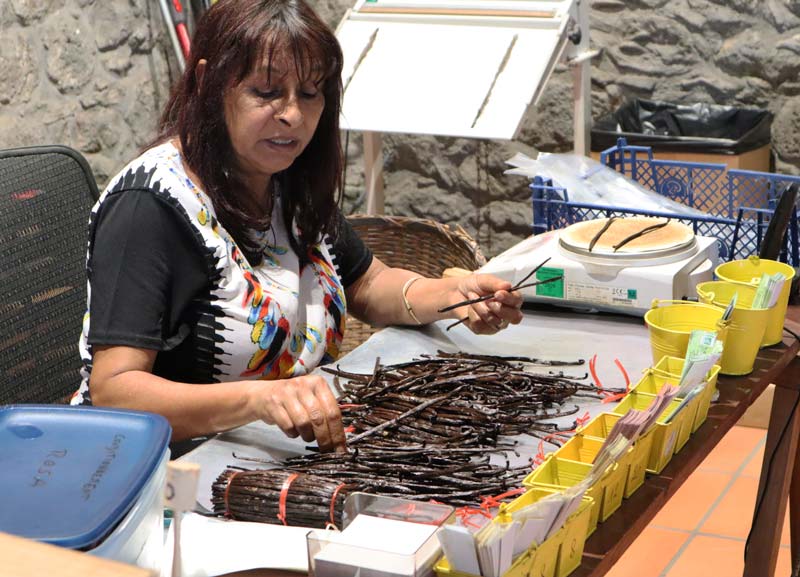 Reunion Island Today
In 1946, Reunion Island officially becomes a department of France. This allows islanders to further tap into the Republic's resources and develop the island, in addition to representation in Paris. In the decades since Reunion Island has witnessed modernization and urbanization. It's the norm these days to surf the Internet on a fast connection and to be stuck in traffic, despite the opening of the Routes des Tamarins, an engineering marvel costing €1.1B to construct and spanning across 34km of a seemingly impenetrable coastline. That said, many parts of the island still appear to be off-limits to modern development, which is great news for nature-lovers.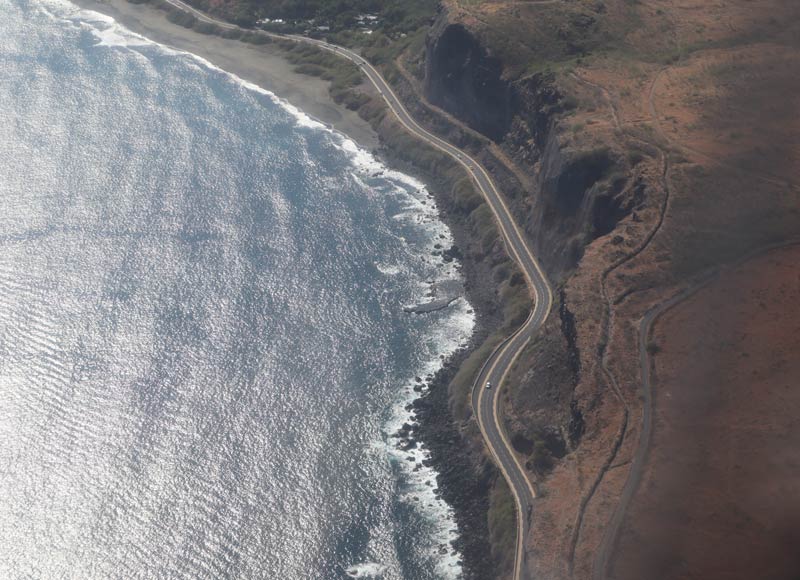 In 2007, the Reunion Island National Park is set up, covering 42% of the island and in 2010, UNESCO names the island's three cirques and ramparts as World Heritage Sites. These two achievements have not helped to put Reunion Island on the world tourist map. The island (thankfully) still does not get the influx of tourists some of its neighbors see, mostly visited by French metropols and avid hikers who have heard a thing or two about this gem. Much like its diverse landscape, the island's population of 850,000 is a mosaic of ethnicities living in harmony.
What's Next?
Now that you completed your mini degree in the history of Reunion Island, you are ready to plan your island adventure! Be sure to check out the rest of the Reunion Island travel guide collection, including a day-by-day Reunion Island itinerary, the best hikes on the island, and lots more.