Reunion Island Travel Tips
A trip to Reunion Island is a journey to one of the most majestic and diverse destinations in the world. The active and curious traveler will have a hard time catching up on sleep with so much to see and places to visit. Before planning your holiday, here's an in-depth list of essential Reunion Island travel tips.
About this Guide
These essential Reunion Island travel tips are based on my own experience and through extensive research before and during the trip. I visited Reunion Island during late September for two weeks on a couple's vacation where the goal was to fully experience the island. Throughout our visit, we traveled 1,322km around the island and into its interior, and that's not taking into account over 100km of hiking.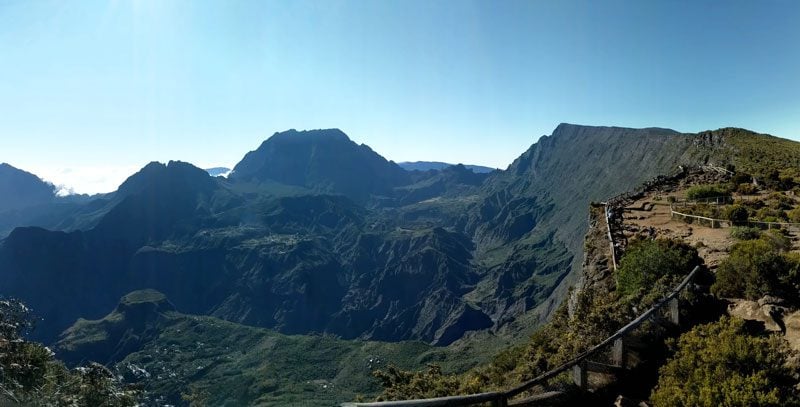 Reunion Island Travel Guide
Planning or thinking about a trip to Reunion Island? Have a look at additional Reunion Island travel guides, including day-by-day itineraries and the best hikes in Reunion Island. For a quick read, here are the top 10 things to do in Reunion Island.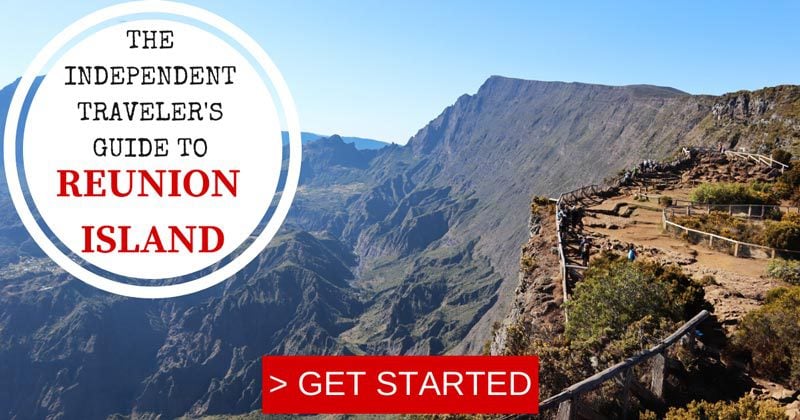 Quick Tour of Reunion Island
Here's a quick video tour of Reunion Island!
How to Prepare for a Trip to Reunion Island
When is the Best Time to Visit Reunion Island
Though many of the world's microclimates can be experienced over the course of a single trip to Reunion Island, there are basically two seasons to take into account when planning your visit.
The dry season: the Austral (southern) dry season runs between April to November and is considered by local standards as the winter. Temperatures are quite mild at this time but still warm enough for some beach time on a sunny day. This is the best time to visit Reunion Island and also for hiking since rain is less plentiful and because the mountainous interior experiences less cloud cover. Between June and October, humpback whales visit the west coast of the island, a perfect time for some whale watching (and perhaps even swimming with whales).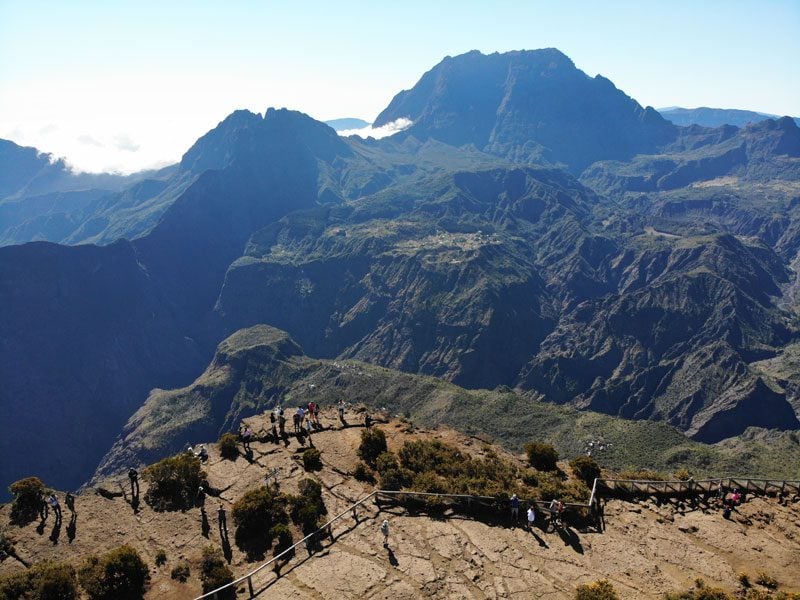 The wet season: the southern wet season runs between December and April and is considered summer in Reunion Island. Temperatures are much higher but not in an oppressive way, though they can reach 30 degrees and above in some areas. It doesn't rain all the time but rain is more frequent and present even in generally drier spots. Hiking can be quite disappointing at this time due to muddy trails and cloud cover, not to mention dangerous in some cases. Cyclones are also a factor and are more frequent between January and March, even if hitting the island as weaker tropical storms.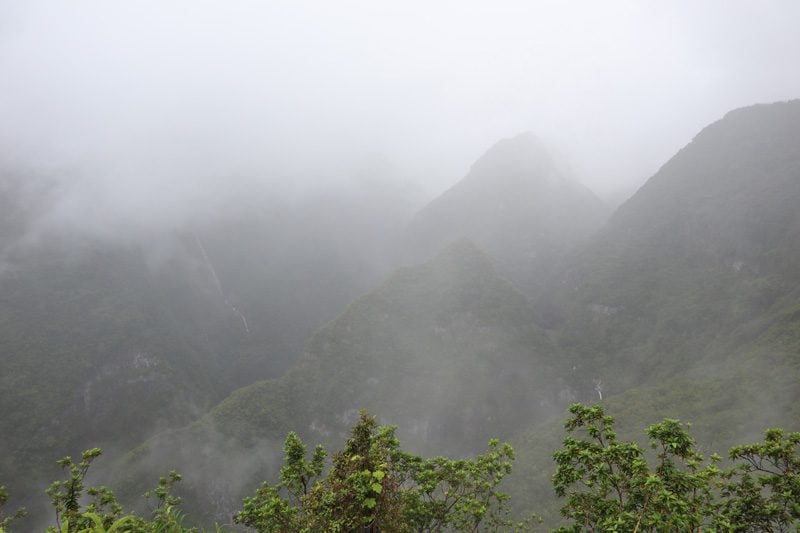 Other factors to take into account when planning your trip to Reunion Island:
Shoulder seasons: since seasons don't run like a Swiss clock, especially on islands, keep in mind that the "shoulder months" (April and late October/November can experience unstable weather).
French holidays: it's best to avoid the French holiday seasons when planning your visit (especially school holidays) as the island is busy with families traveling around and French tourists coming from abroad.
Weather forecast: the best source of Reunion Island weather information is the Meteo France website which offers the most accurate prediction of weather per region.
How to get to Reunion Island
At the time of writing this guide, here's a list of the various ways to reach Reunion Island:
From Europe: the best way for European visitors to get to Reunion Island is via Paris (Orly airport), with daily flights operated by Air France, Corsair and the low-cost long-haul carrier French Bee. From Charles de Gaulle Airport, it seems that Air Austral operates direct flights to Reunion Island. The flight time is just under 11 hours.
From Africa: Air Austral operates (non-daily) direct flights to/from Johannesburg, Mayotte, Madagascar, Seychelles, Mauritius and Comoros. From Mauritius, you can also use Air Mauritius to get to Reunion Island.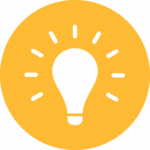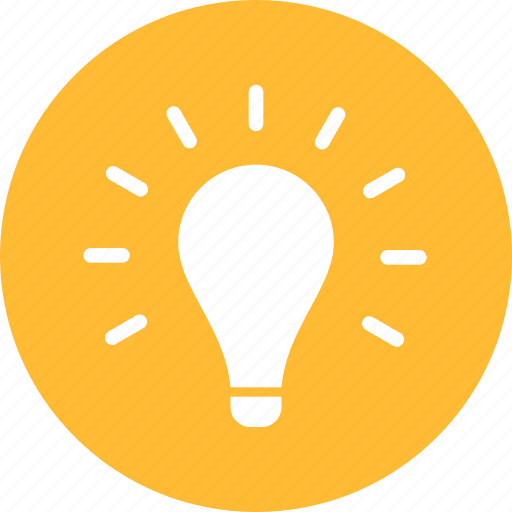 Pro Tip
If you have the extra time, you can easily pair Reunion Island with a visit to either Seychelles or Mauritius. If traveling from/to Europe, be sure to leave enough buffer time in case of delays or connection logistics (changing terminals or having to check luggage if flying on different airlines). It might make sense to spend an extra night in Paris on both legs of the journey. I personally stayed at the Ibis Orly Airport.
Reunion Island's Microclimates
One of the best Reunion Island travel tips I can provide is to get to know the island's climate. For a relatively small island, Reunion Island is one of the most diverse destinations you'll ever visit and that includes the local weather. The island's position in the Indian Ocean, its mountainous terrain, and its three deep cirques (amphitheater-like valleys formed by erosion), all combine to play an important role in your travel planning, where the temperature difference can be up to 12 degrees between the mountains and the coast. Here's an overview of what to expect.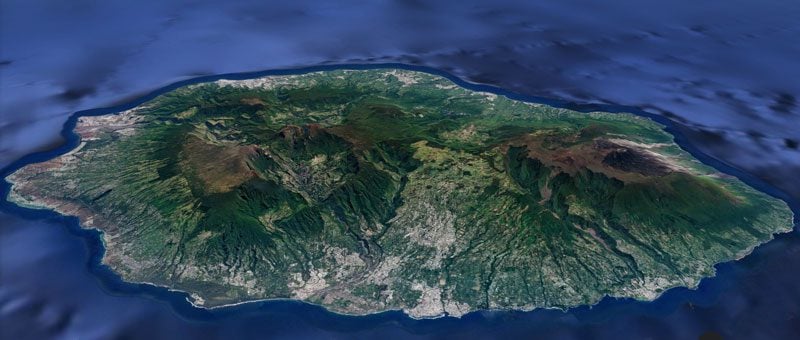 The windward (east) coast: roughly stretching from St-Andre to St-Philippe, the wet east coast of Reunion Island directly faces the trade winds and often experiences light or heavy drizzle, particularly in the late mornings and afternoons. It doesn't mean that it rains all the time but you should be prepared for wet and cloudy weather at some point during the day.
East coast highlands: in a matter of a few miles uphill from the coast, the landscape changes and the coastal plain begins to gradually rise to mountains covered with tropical forests. The mountainous landscape is characterized by deep gorges and towering waterfalls. This is a wet and spongy world, with some areas seeing as much as 11 meters of annual rainfall!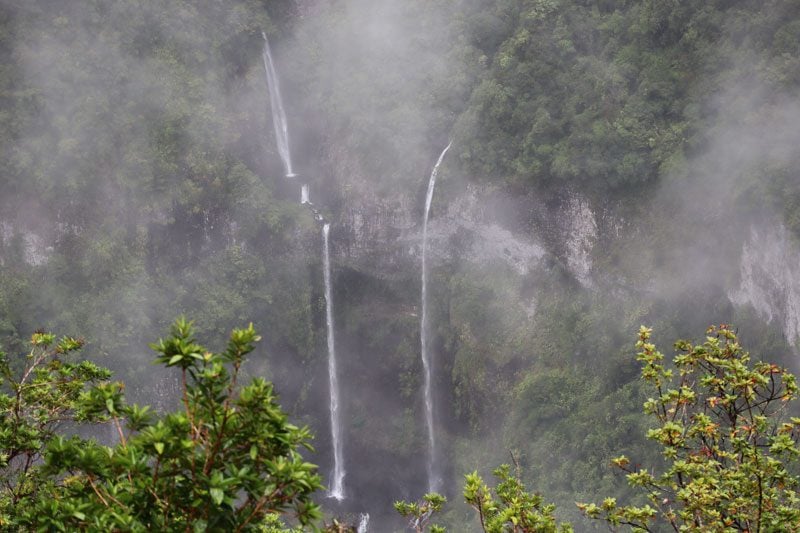 The leeward (west) coast: sheltered from the trade winds by mountains over 2,000 meters high, the west coast of Reunion Island experiences a much more stable and sunny climate throughout the year. During the height of the dry season, certain stretches of the west coast can even resemble an African savannah. The west coast is also home to the island's lagoon that's sheltered by a coral reef as well as its top beaches. Beyond the reef, the sea quickly drops to the depths which makes for an ideal habitat for schools of tuna and barracuda, as well as whales in season.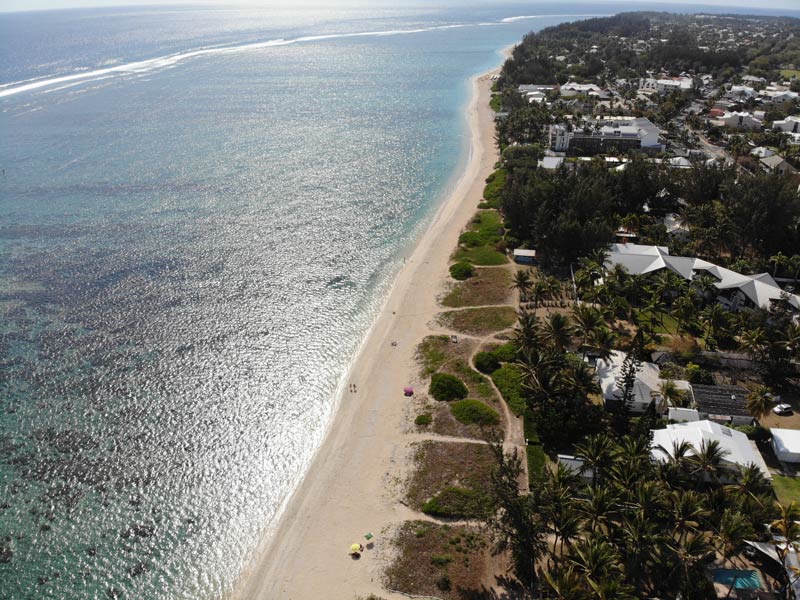 The high plains: Reunion Island's high plains join the two volcanic massifs (Piton des Neiges and Piton de la Fournaise). They begin from about 400 meters in altitude and cover large sections of the island. This landscape is much cooler and a lot less tropical though variations between east and west do exist. The western plain (la Plaine des Cafres) is cold, windswept and used for cattle raising, while the eastern plain (la Plaine des Palmistes) is damp and lush in vegetation.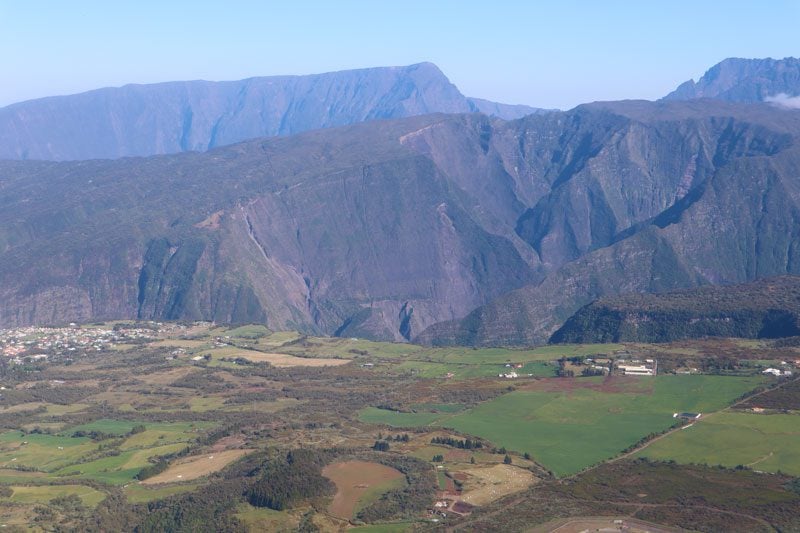 The summits: the high plains lead to the very top of Reunion Island, a land of breathtaking peaks where one forgets they're on a tropical island. Capped by the summit of Piton des Neiges at an altitude of 3069m, it's a land of contrast, where icy nights give way to hot days under the sun and even the occasional snowstorm! The series of peaks rest atop 3km of ramparts (high walls rising from the cirques) and some spots are so out of reach, that only in 2011 did humans set foot there for the first time. Surprisingly, this inhospitable land is home to endemic plant species that are found nowhere else on Earth.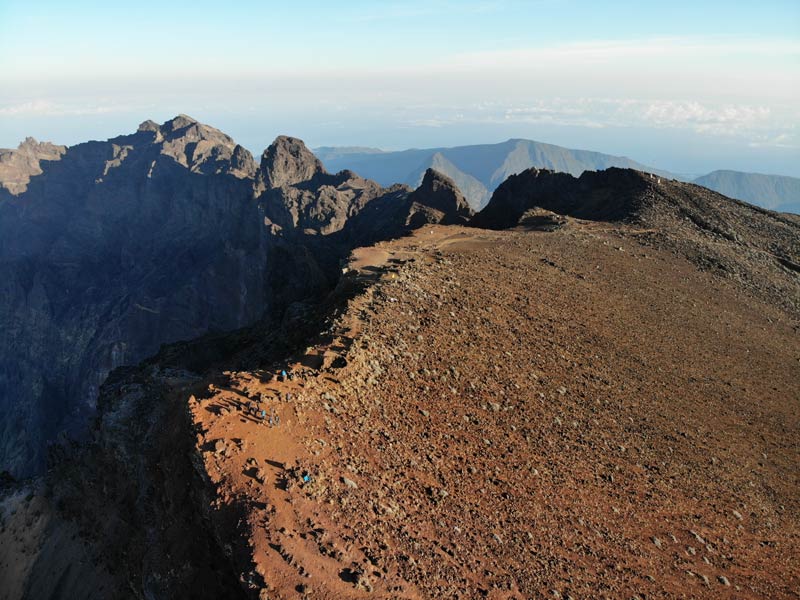 The cirques: Reunion Island's three cirques are massive calderas, created when the once active magma chambers that formed the Piton des Neiges emptied their contents and fell in on themselves. They are essentially amphitheater-like valleys formed by hundreds of thousands of years of erosion. Each cirque has its unique microclimate with Cirque de Salazie being the wettest, Cirque de Cilaos the driest and Cirque de Mafate somewhere in between. Especially with the latter two cirques, the weather inside can get quite hot and with very little shade. Usually, at around noon, cloud covers the top of the rampart walls that encircle the valley and the cirque is "cut off" from the outside world in the visible sense of things.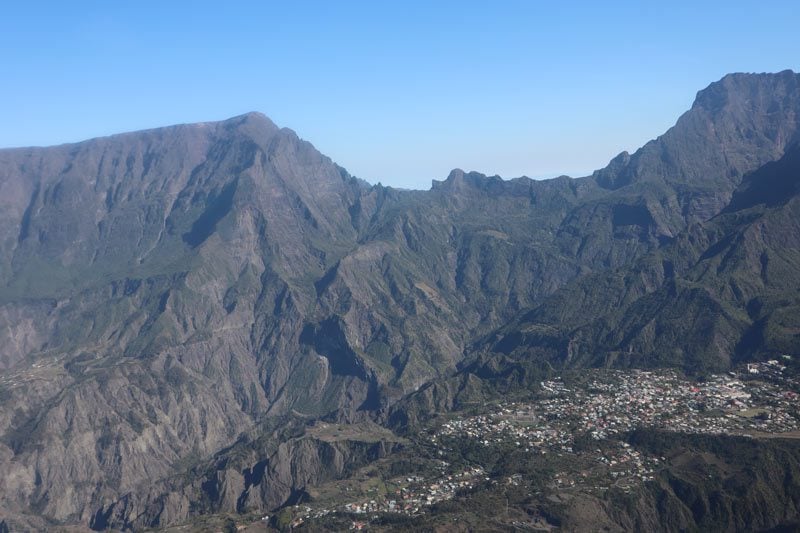 The southern lava field: the ever-present volcanic activity of Reunion Island is made real in the Mars-like southern lava field, completely barren and exposed to the elements. On a sunny day, this area is as hot as it gets.
Language
The official language in Reunion Island is French and some locals even speak a local dialect known as Reunion Creole. Many locals, even ones engaged in tourism, do not speak English. A little bit of French will go a long way but I do recommend downloading an offline translation of French to your language in Google Translate. It might get you out of tricky situations.
What is the Average Cost in Reunion Island
The currency in Reunion Island is the Euro and prices are only slightly higher compared to traveling in France during peak season. If you want to save on costs, Reunion Island offers a huge range of self-catering accommodations so you can cook your own meals, do your own laundry, etc. Here's a quick breakdown of key items: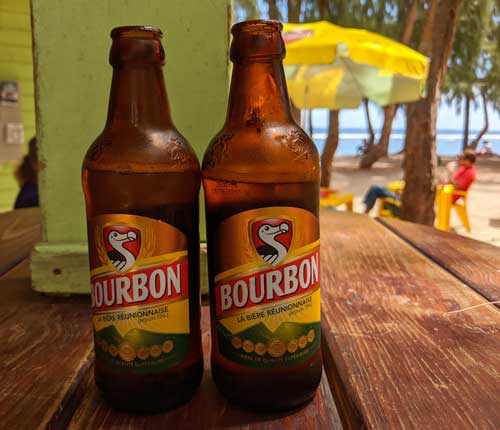 Gasoline: obviously fluctuates but comparable with prices in Europe (when I visited a liter of gas was €1.40 and diesel was €1.10).
A meal in a restaurant: between €20-25 for a main dinner course
Baguette sandwich: €3.50
Drinks: €2 for a small bottle of beer, €5 for a glass of wine
Bed and breakfasts: €60/night (midrange) €200/night (boutique)
Car rental: €40/day
Diving: €55/dive
Whale watching: €30
Where to Stay on Reunion Island
In every section of the Reunion Island sample itinerary, I have recommended specific places to stay based on my own experience. In this section, I'll discuss in general terms the ins and outs of accommodations in Reunion Island.
By far, the top choices in Reunion Island are bed and breakfasts, in particular, "boutique-style" businesses that really blend in with their surroundings. There are just a small handful of resorts and large hotels on the island, and they aren't particularly appealing in my opinion. For longer stays in a specific region, you can also rent vacation homes that come fully furnished with everything you need, ranging from the simple to the luxurious. On the budget side of the scale, simple guesthouses in a cabin-style environment (locally known gites) are widely available and camping is also possible in about 15 sites around the island.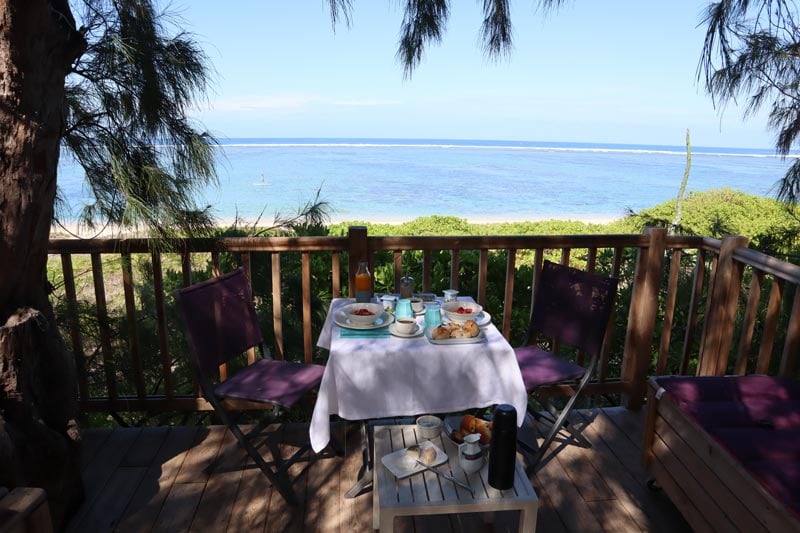 Generally speaking, the most appealing areas to base yourself at when exploring the east coast (including the mountains without going inside the cirques) are in the beach towns along the lagoon. My personal top choice is la Saline-les-Baines, a lovely seaside community on the shore of the prettiest stretch of beach on this side of the island. Basing yourself here enables you to explore the mountains in the morning or go on whale-watching excursions or diving, and spend a lazy afternoon at the beach.
Click here for all Reunion Island accommodations that you can book online via booking.com.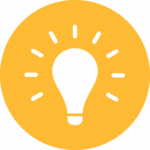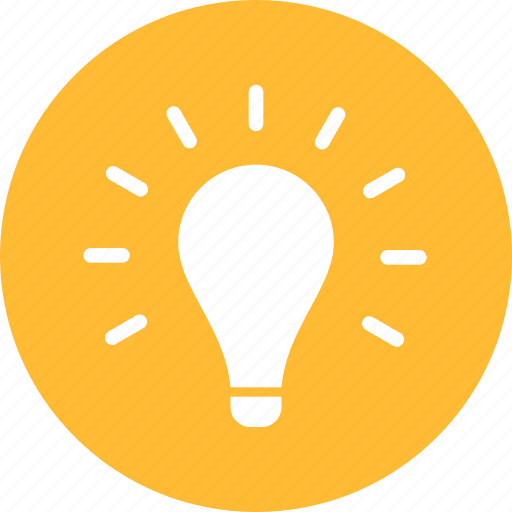 Pro Tip
Varying municipal taxes must be paid at the time of check-in or check out and paid on the spot even if you prepaid for your accommodation. The cost ranges from less than 1€ per night and up to ~ 5%, depending on the region.
Hiking Cabins
Hiking cabins are worthy of their own section since hiking is the main activity in Reunion Island. The island has a network of overnight cabins laid out in strategic points along popular hiking trails. These can be at the crossroads of one trail with another or en route to summits like in the case of the Piton des Neiges. These cabins are operated by the local community and can be quite accommodating, considering their remote location.
You must book your accommodation as far in advance as possible as space is limited and the island is often visited by hiking clubs from Europe who travel in large groups. You also need to pack accordingly based on what the cabin offers (or doesn't) and the type of hike (see the "what to pack" section of this guide). Cabins also sell food and beverages (cash only) and some offer breakfast and dinner. If privacy and comfort are of concern, it might be a bit challenging but remember that it's just a means to experience the incredible nature of the island. Arrive early, well before sunset to be able to choose the bed of your choice.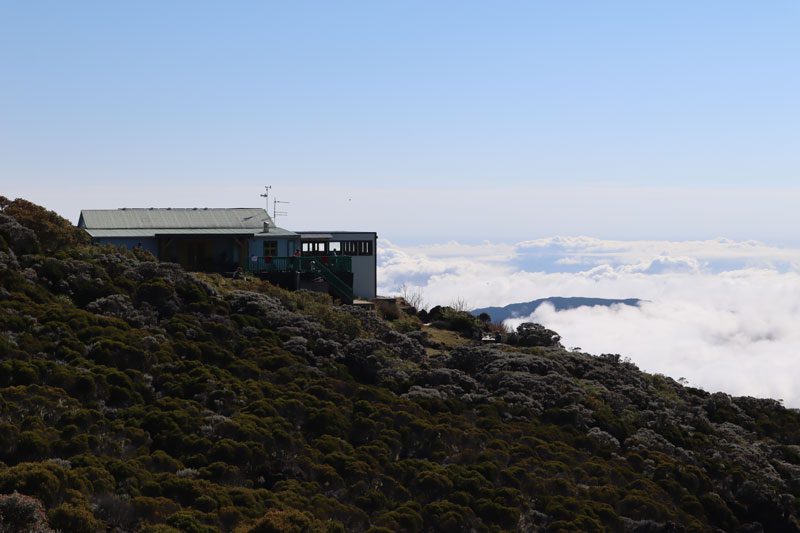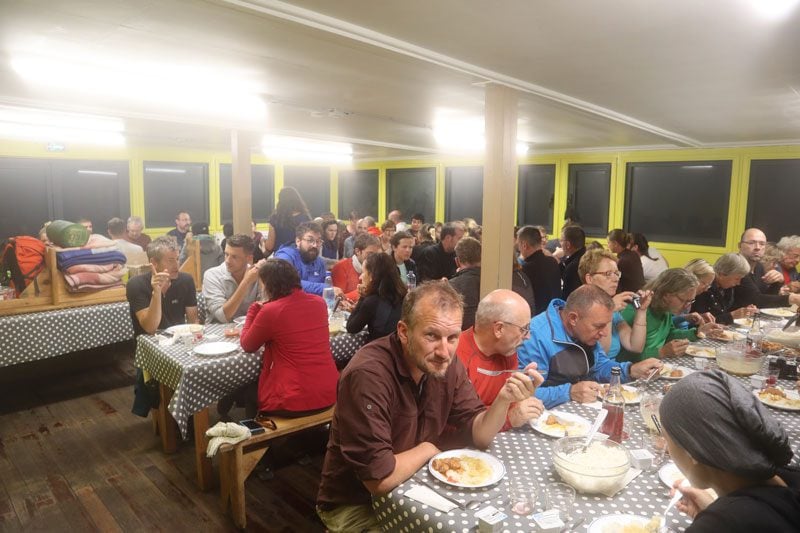 How to Get Around Reunion Island
Without a doubt, you should rent a car in Reunion Island from the moment you land until the moment you depart. Car rental prices are very competitive and there is no better way to get around Reunion Island other than with a car. That said, the island's network of buses will get you pretty much to any point of interest. You just need to figure out from the website or from locals (or local tourism offices) the line that you need and get a corresponding brochure that has all the scheduled times for every stop.
Driving in Reunion Island
Having a car in Reunion Island offers visitors the opportunity to embark on exceptional road trips pretty much on every day of your holiday. The scenery is out of this world and frequent stops can be made to absorb everything.
It's worth separately mentioning the Route des Tamarins, the main artery connecting St-Paul with Etang-Sale on the west coast of the island. Opening in 2009, it's a true engineering marvel, 25 years in the making and taking five years to construct. This €1.1B project spans across 34km of a seemingly impenetrable coastline, crossing 123 ravines with four exceptionally long viaducts rising above natural obstacles, 23 bridges, three tunnels, and nine interchanges. It is best appreciated from the air but already becoming inadequate in coping with the population growth. Currently in the works is a new mega project that will connect the main port (Le Port) with St-Denis via a mega-highway built over the ocean in a continuous viaduct!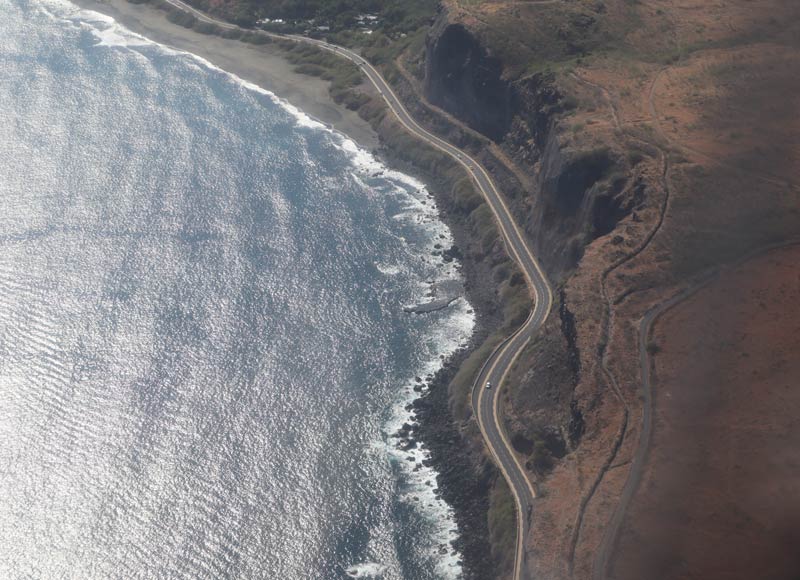 Essential tips for driving in Reunion Island:
In Reunion Island, they drive on the right side of the road, just like in France.
It is important to take note of the various types of roads. Roads designated with the letter "N" mean they are national roads and can vary from proper highways to two-laned paved roads. Roads designated with the letter "D" are rural roads and are much more slow-going. They usually lead from the coastal areas to the mountains so there's a great difference in altitude and terrain to be negotiated. Expect travel time to be longer, to share the road with agricultural vehicles and to face challenging and uphill turns. Roads designated with the letters "RF" are forestry roads and are usually the final stretch of road to various trailheads and parks. Most of them are paved but are not as well maintained as other types of roads.
Unless you absolutely love driving a manual car, I strongly recommend paying extra for an automatic car. As soon as you leave the flat coast, Reunion Island's roads become narrow and winding with some exceptionally challenging roads inside the cirques that include blind turns.
I recommend renting a car with a more powerful engine than you would normally go for. This will really help when you're slowly going uphill and need to sharply turn.
In addition, take a car that can fit all your luggage in the trunk for days where you change accommodations but in between go off on excursions or hikes.
Do yourself a favor and pay for extra car rental insurance considering the challenging driving on the island.
It's best to bring an international driver's license.
Be sure to thoroughly inspect and photograph your vehicle before signing the car hire documents.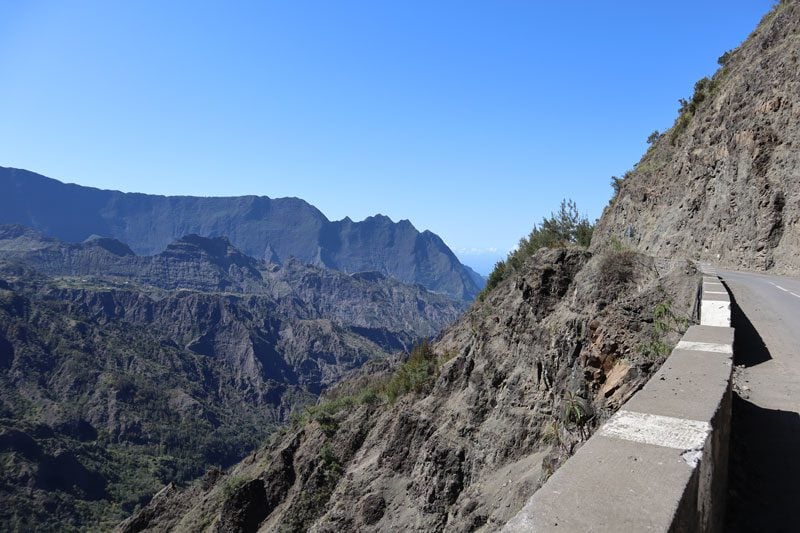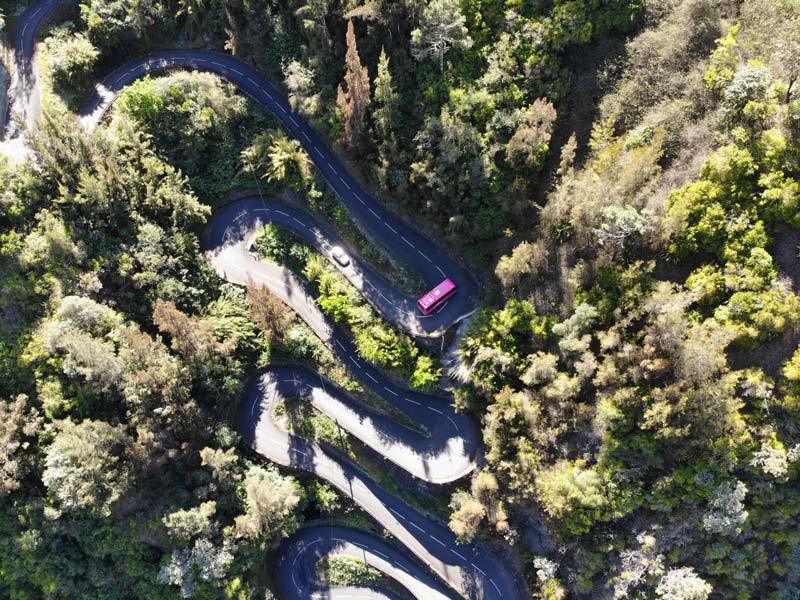 Click here to compare car rental prices in Reunion Island and to book online!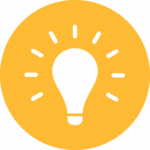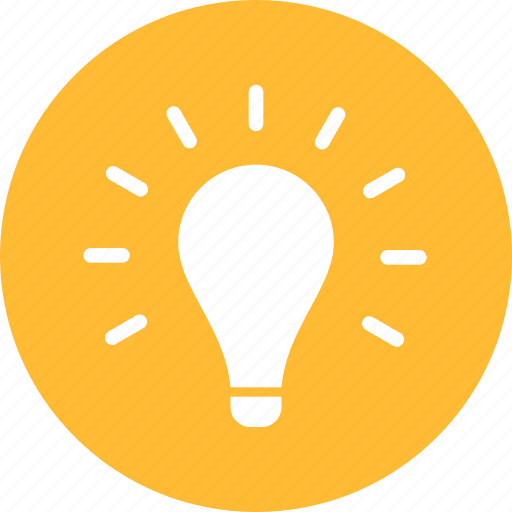 Pro Tips
(1) In addition to physical driving maps offered by car rental companies, be sure to download an offline Google Map of Reunion Island with all the points of interest pre-marked and to purchase a local SIM card with data. This will add much efficiency to getting around the island. (2) See the "tips for staying safe in Reunion Island" for additional driving tips.
Hiking in Reunion Island
With more than 1,000km of marked trails, Reunion Island is a magnet for outdoor enthusiasts. In fact, it's a very popular destination especially with Germans and Austrians who come here just for hiking. Here are a few essential hiking tips, but also be sure to read through this list of the best hikes in Reunion Island.
Trails are well marked and signposted but some are part of an extended network and signs might mention the "endpoints" on either side. Be sure to understand "the big picture".

A great source for hiking information is the official

Reunion Island tourism website

. Once you shortlist the hikes you wish to do, search them on the website and read the information. I strongly suggest

printing

the information (especially the point-by-point instructions) in case you're not sure which turn to make.

I strongly recommend downloading a digital map from the above website for every trail (the

GPX file

is the best). I personally created a

Google My Maps

with all the hikes I wanted to do (not to be confused with Google Maps). That way, I always knew if we took the right turn (many times I saw after a few minutes we were off course and knew I had made a mistake) but I also had a sense of how much longer we had to endure on the tougher hikes. Other apps such as Maps.me will also do the trick.

Mornings are the clearest so plan to be at the trailheads but no later than 10 am (I recommend starting at 8 am if possible).

If the hike requires an overnight stay, be sure to book well in advance your stay in one of the official cabins and pack accordingly (see "what to pack" section). Dinners can usually be paid for on the spot.

Be sure to pack more water and snacks than you might think you need. The weather can be warm and the hikes harder than what you're used to.

Leaving your car at the trailheads is OK but for overnight hikes, it is debatable. We used the bus for getting to/from the Piton des Neiges trailhead but, in retrospect, we should have taken the car despite mixed recommendations.

Having the right gear can make the difference (see "what to pack" section).

Unless the

weather forecast

calls for all-day sun throughout the island,

be prepared for changing weather and changing temperatures.

Be sure to extensively read about your hike and pack accordingly. Always be prepared for wet and cold weather in the mountains.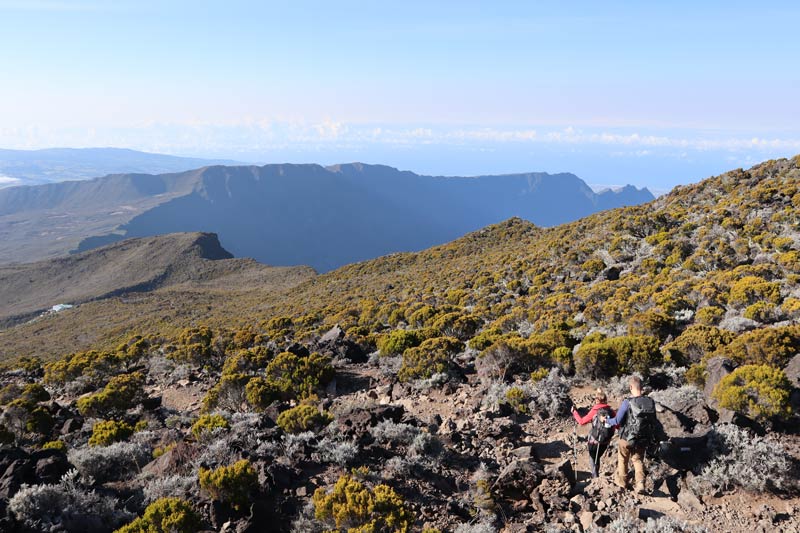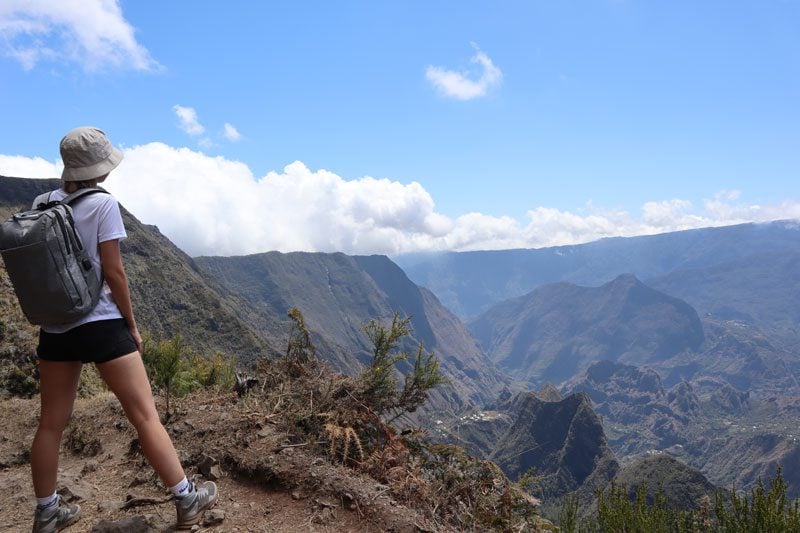 Planning Your Day
With the exception of the west coast beaches (in particular the lagoon area), mornings are usually the best time for activity. For active travelers, the name of the game is getting an early start to the day (get going by 8 am or earlier) as it is really disappointing to drive or hike to a scenic lookout only for it to be covered in cloud (and it does happen). When we explored Reunion Island during late September/early October, the weather was quite good apart for one rainy day across the island, but it was always the case that it got cloudy by 11 am. After a couple of days, we got the hang of things and planned accordingly (this includes taking into account driving times).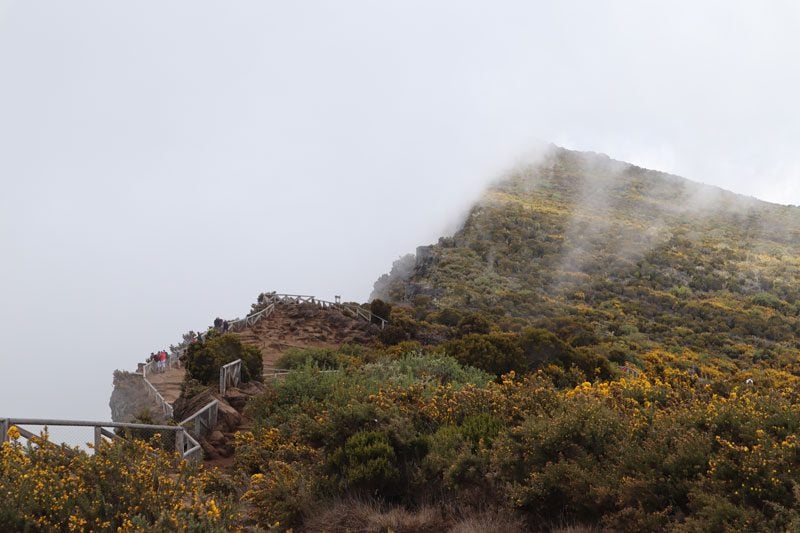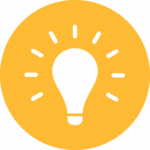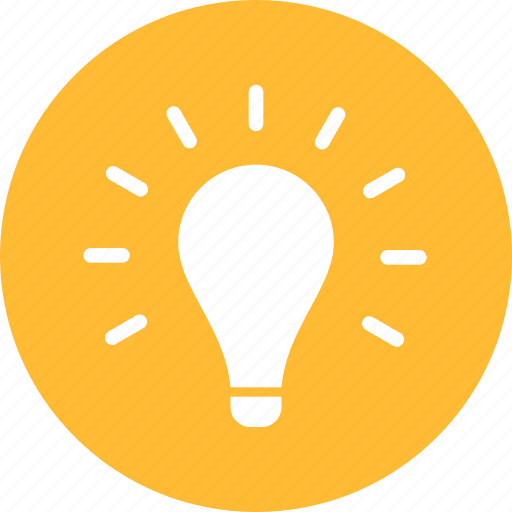 Pro Tip
On Sundays, the popular beaches are busy with locals and parking can be hard to find. On Monday, many restaurants and snacks in Reunion Island are closed because they were open on Sunday.
Getting a Local SIM Card in Reunion Island
Having access to mobile data and being able to make local calls while on the road is incredibly helpful and adds great efficiency to your trip. If you can score an adequate roaming package from your home carrier that specifically covers Reunion Island, go for it, but just be sure it's valid in Reunion Island (not just France).
Getting a local SIM card in Reunion Island is a bit challenging as, at the time of writing this guide, no local operator is allowed to sell to tourists at the airport so you physically need to go to one of their locations, taking into account that not all shops are open on weekends.
I personally purchased a SIM card from SFR which was open on a Sunday in St Paul. The card was 15€ and it came with 5€ credit for either calls or 500MB of data (you need to choose one). I immediately topped it with 8€ of call credit (about 30 mins of local calls) but here's where it gets complicated. I could not pre-purchase additional data and had to finish the 500MB before being able to top up (from an SFR retailer). The credit was valid for 12 days.
To summarize: do have the ability to make local calls and use data (for navigation or checking various local information) but do expect things to not really cater to tourists. Maybe this will improve in the future but this is another example of how mass tourism has yet to reach Reunion Island (thankfully).
Reunion Island's Beaches
Geologically speaking, Reunion Island is younger than neighboring Mauritius so it does not yet enjoy so many white-sand beaches (this process takes a few million years). However, with 207km of coastline, you can still bask under the sun in about 20km of sandy beaches. The color of the sand can be white, black or emerald, and the sea temperature never goes below 21 degrees. The best beaches in Reunion Island are concentrated inside the lagoon on the west coast of the island and they are mainly protected from sharks. Reunion Island is known as the world's "shark attack capital" so it's important to only swim in beaches where it is safe to enter the water. Reunion Island is by no means a beach holiday destination but you can still totally enjoy some beach time, just like we did during our two weeks on the island.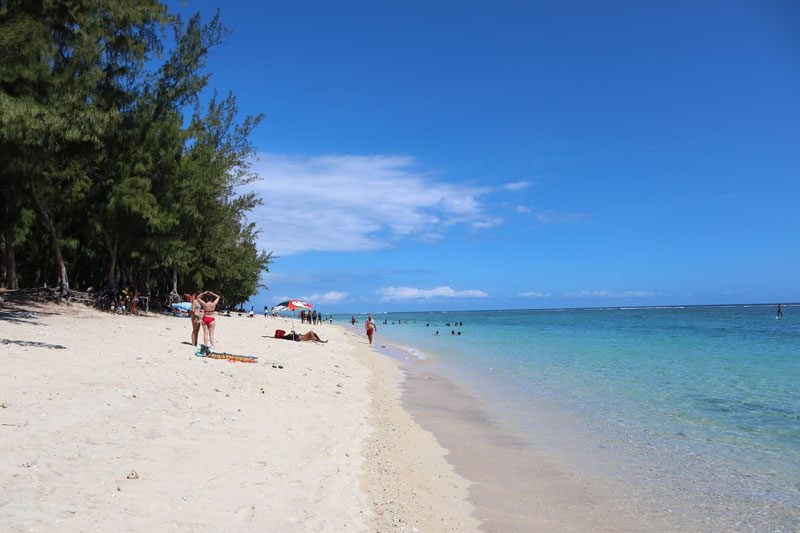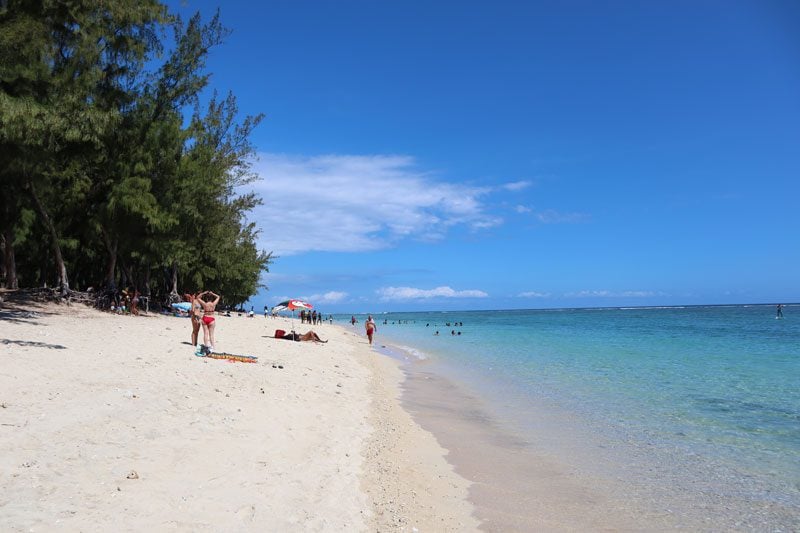 Tipping in Reunion Island
As in France, restaurants will usually add a service charge to your bill so tipping isn't necessary, though adding a few Euros will certainly put a smile on your host's face if you had an exceptional time. It's also not necessary to tip tour operators or bartenders, but you can leave some change with the latter to round up your bill.
Is Water Safe to Drink in Reunion Island
In general, water should be safe to drink out of the taps in Reunion Island but it is highly recommended to inquire with your hosts at the time of check-in. Though very tempting, I would not recommend refilling your bottle in streams or pools unless a drinking station has been explicitly set up (like on the trail to the summit of Piton des Neiges).
Scuba Diving in Reunion Island and Other Activities
A vacation in Reunion Island is a thrilling experience with so much to see and do apart from hiking and hanging out at the beach. Here are a few ideas and tips, but be sure to check out the Two Weeks in Reunion Island sample itinerary for more in-depth information.
Scuba diving: most dive centers and dive sites are located between St-Gilles and St. Leu, though there are a few exceptional sites in the southern part of the island. After doing many calls to different centers, I concluded that two-tank dives (i.e. diving twice on the same outing) is not really a possibility in Reunion Island so expect just one dive per outing (either a morning or afternoon dive). So if you're keen on diving multiple times, you'll need to devote a few days to it. All major accreditations are accepted but CMAS towers above all of them and is rewarded with the best dives, which are often found at depths of 35-40m. Single dives cost about 65€ (including gear) and introductory "fun" dives about 45€.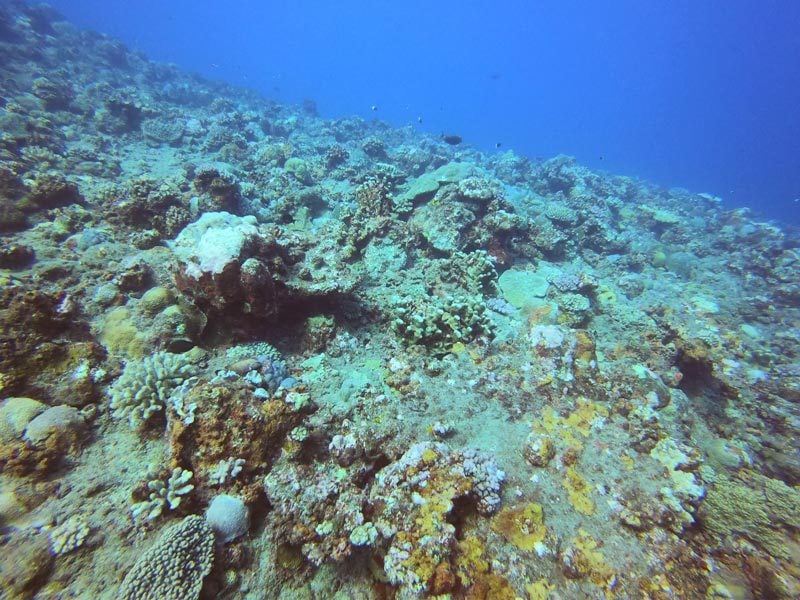 Snorkeling: the reef around la Saline-les-Bains is quite rewarding for a casual snorkel. It ain't the Red Sea or French Polynesia but you're still on a tropical island after all.
Whale watching: between June and October, humpback whales visit the west coast of the island, a perfect time for some whale watching. Most tours depart from St-Gilles but there is definitely no guarantee of sighting whales (but almost for sure of dolphins). When we visited the island, there was still one outfit that was operating a swimming with whales tour but that should be a thing of the past by now due to new regulations.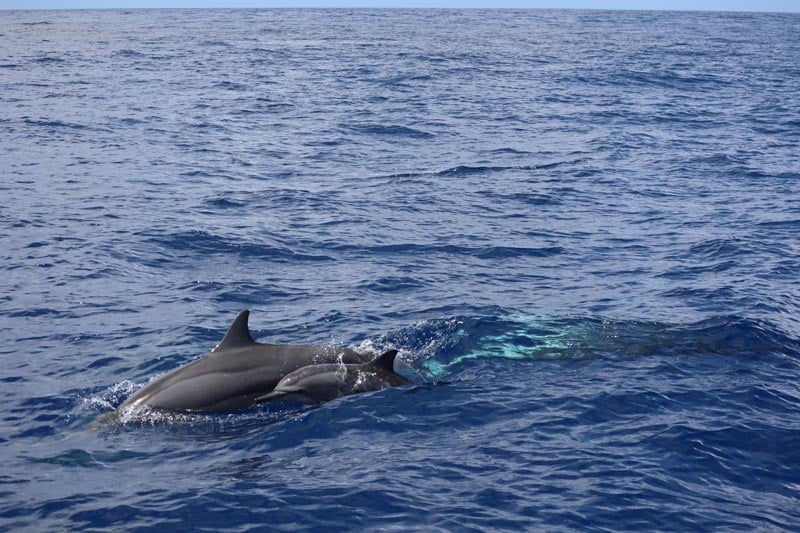 Scenic flights: a scenic flight in Reunion Island is a great way to experience the majestic beauty of this place. Helicopter tours are the most appropriate (and most expensive) but some outfits also offer scenic flights on small aircraft. Due to the diversity of the island, it's worth selecting a tour that flies above all sections of the island (€150-300).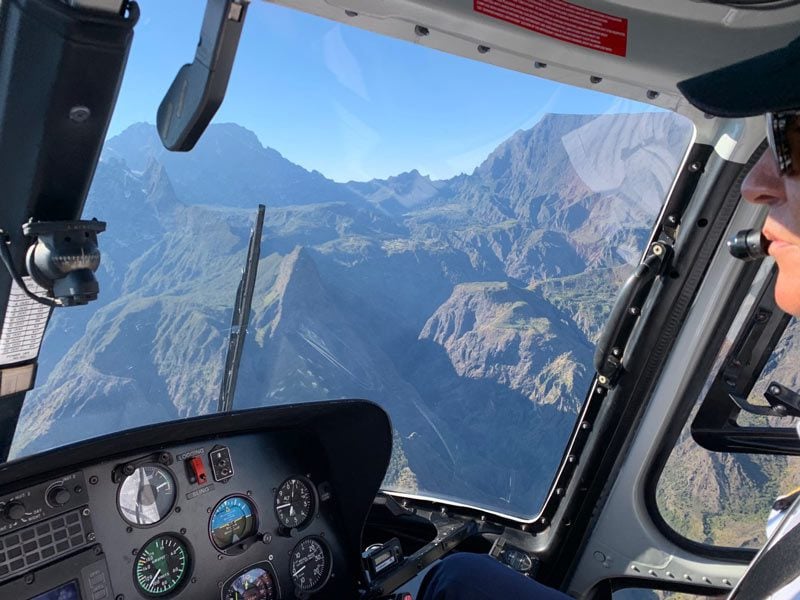 Paragliding: Reunion Island is considered a prime location for paragliding of all kinds, especially in the hills overlooking St. Leu, where you'll also find most operators.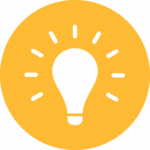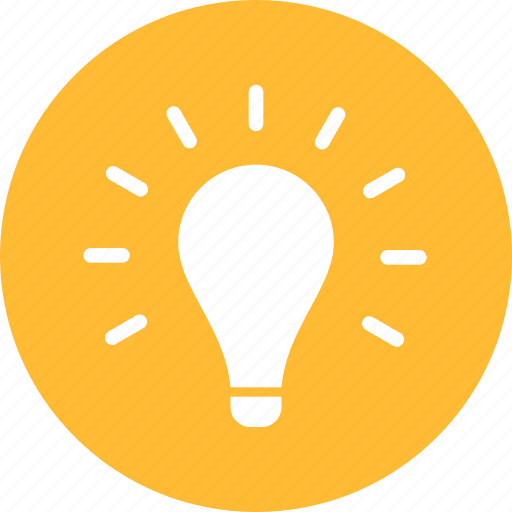 Pro Tip
Excursions of any kind are prone to weather conditions. Even if it's a nice day, ocean swells may cancel boat-related excursions. It's best to call in advance to check the status and to always have a backup plan in case of cancellation. If you really have your heart set on a particular activity, book it for the very first day you'll be staying in that region. That way, if canceled, you still have the following days to try again.
Staying Safe in Reunion Island
Reunion Island is a very safe and accommodating travel destination. Nonetheless, here are a few things to look out for, in addition to the usual "common-sense" advice that every traveler should keep.
Safety Tips:
Sharks: avoid swimming in beaches not designated for swimming as strong currents and shark attacks can occur.
Driving: in the mountains and the cirques, be cautious of local drivers and keep an extra safe distance. Take sharp turns slowly and drive as slow as possible while honking your own on the numerous stretches of one-lane roads with blind turns (common in the cirques). In these sections of the islands, it's also best to limit driving in the dark to a minimum.
Theft: not common but can happen. Be sure to lock your room, store valuables in a safe or inside locked luggage and avoid keeping luggage visible in the car (be sure to have a large enough trunk). If hiking overnight, it's best to leave your car in secured parking lots.
Alcohol: locals love their punch and alcohol is generously poured so keep that in mind when ordering. On Sundays, locals love to gather and drink in (shady) local bars. It can be a bit unpleasant walking across such establishments so avoid if possible (cross to the other side and keep your eyes open).
Mosquitos: it wasn't that big of a deal when we visited Reunion Island but be sure to have a powerful repellent to avoid getting bitten. Dengue fever is always a possibility in the tropics and can be avoided by applying repellent.
Volcanic activity: not a danger per se but can hamper your itinerary. Be sure to check the Piton de la Fournaise Facebook page for updates (albeit in French).
Hiking: pack proper gear if planning on extensively hiking. It's also always a good idea to have a first aid kit in hand in your backpack.
Travel Insurance
Never travel without the right travel insurance. Check out the coverage World Nomads offers travelers and choose the plan best suited for your travel needs.
What to Pack for Reunion Island
A trip to Reunion Island is all about the outdoors and the beaches so having the right gear is a key to success. The island is home to a multitude of microclimates and is a photographer's heaven. Be sure to review the X Days In Y Packing List for clothing, apparel and photography essentials. Here are a few items to particularly think about.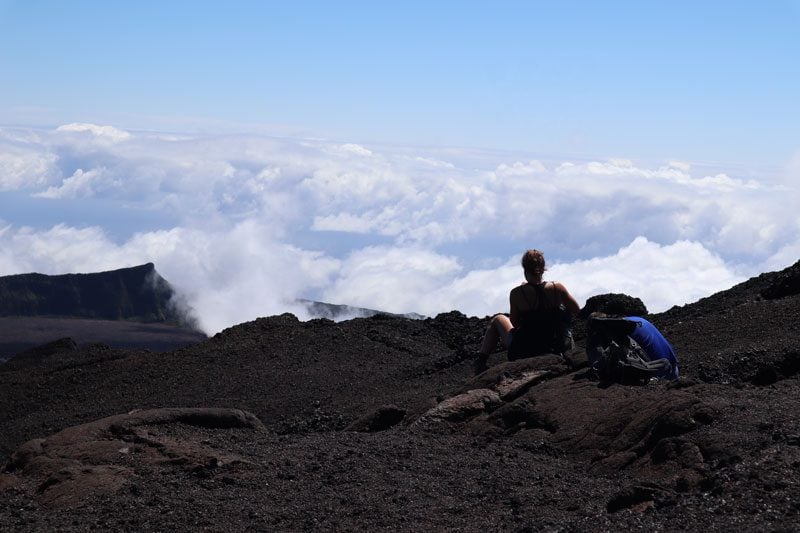 General: light rain jacket with hood, sun protection, mosquito repellent, beach gear
Toiletry: overnight hiking cabins but also many bed and breakfasts and guesthouses do not provide soap or shampoo. Packing some laundry detergent is also recommended for long stays.
Driving: phone charger (compatible with USB and lighter), phone stand (for navigation).
Picnics: Ziploc bags, minimal picnic gear such as a pocket knife, can opener, alcogel, eating utensils, plus anything else you don't feel like having to buy on the ground.
Hiking: poles (optional but very common), water-repelling high shoes, first aid kit, fleece, multiple layers of sweat-repelling clothing.
For overnight cabin stays: toilet paper, headlamp, sleeping bag or sheets, flip flops, earplugs, eye cover, portable battery (for recharging), laundry bag, full winter gear, cards, hand warmers.
Photography: camera with a zoom lens, drone, chargers, underwater camera, extra batteries, tripod for night shots.
What to Buy in Reunion Island
In such an exotic destination, it's expected to find treasures to bring back home with you. Here are a few original ideas, specific to Reunion Island.
Food and drink:

jam, vanilla products, chocolate, coffee, rum, vanilla cream

Crafts

: wooden bowls and wooden ornaments,

Damien Clave posters

Natural products:

oil essentials, especially geranium extract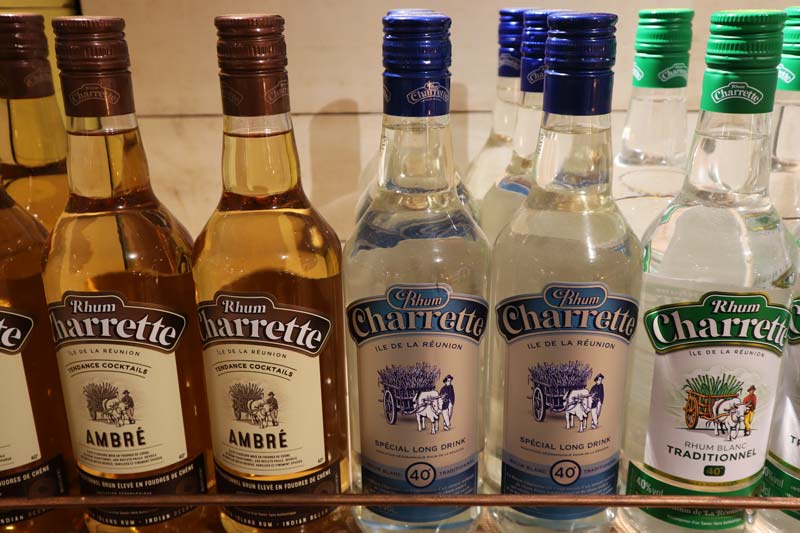 What's Next?
Now that you have all the essential Reunion Island travel tips, you are ready to plan your own island adventure! Be sure to check out the rest of the Reunion Island travel guide collection, including a day-by-day Reunion Island itinerary, the best hikes on the island, and lots more.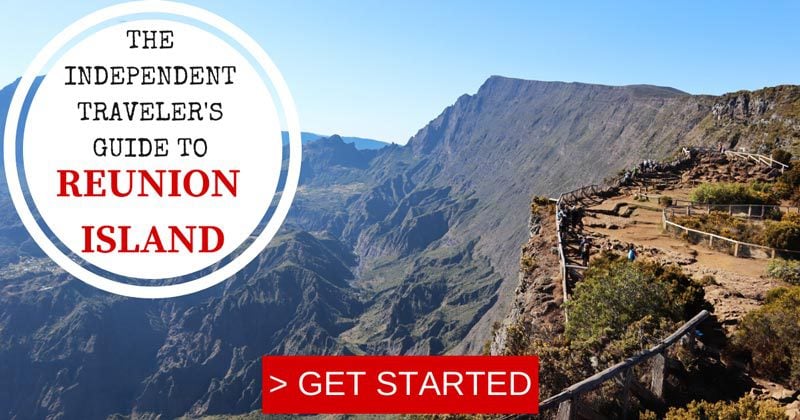 ---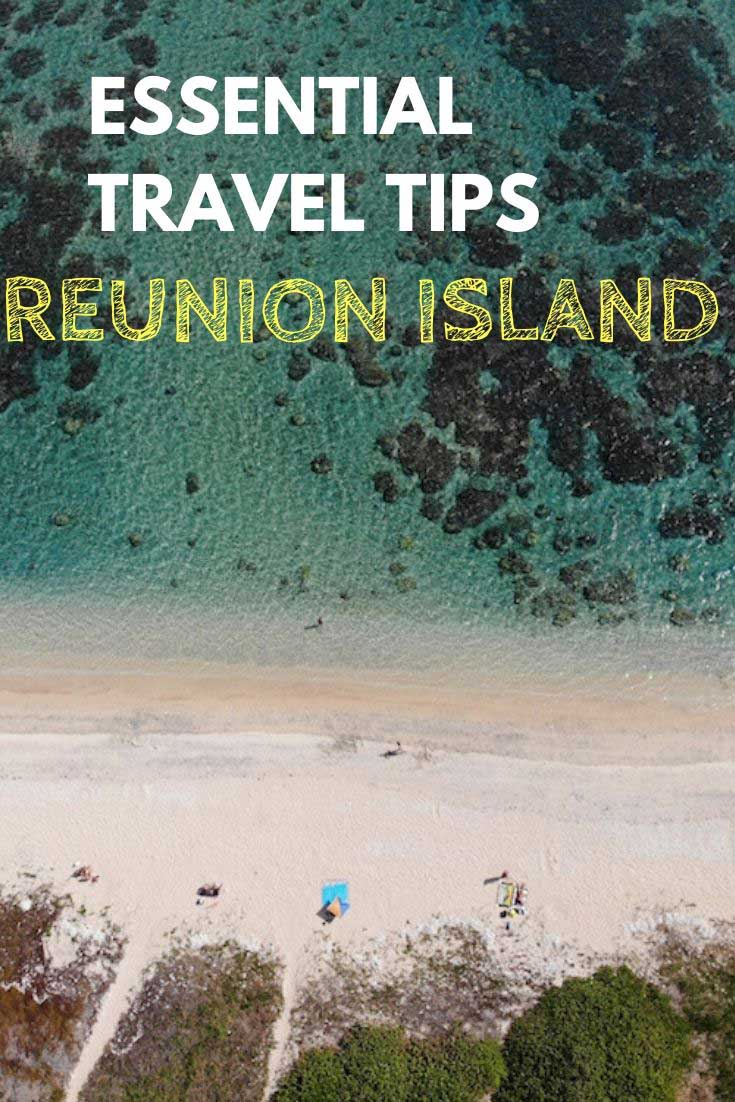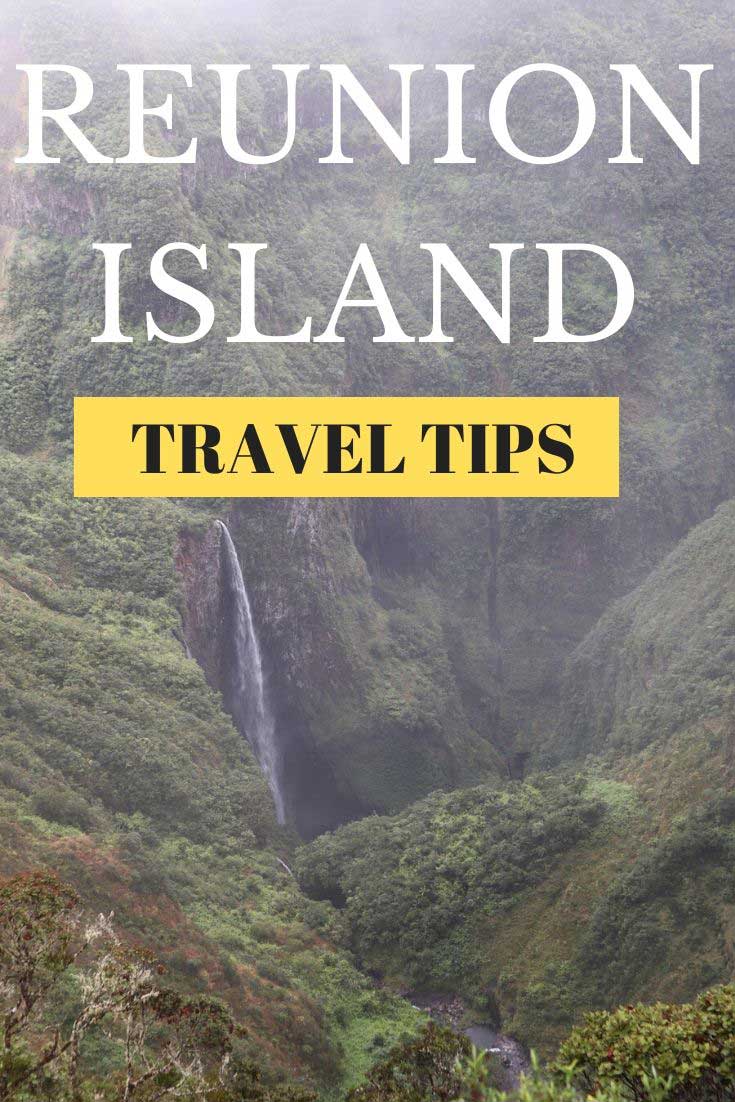 Pin These Images To Your Favorite Boards!