Caliente in Cabo: Beach, Sun & Partying in San Jose del Cabo
All the way at the very bottom of Baja California in Mexico, you probably recognize the name Cabo from glamorous celebrity vacations in the tabloids. I caught up with Stepan Chop to talk about his San Jose del Cabo vacation, the historical sister town of Cabo San Lucas.
Stepan is a Ukrainian currently living in Ireland and working at Google. He speaks many languages, which comes in handy with the locals and loves to travel and to play sports. In fact, he was a professional football player at an earlier stage of his life. You can follow Stepan on Twitter @stepanchop.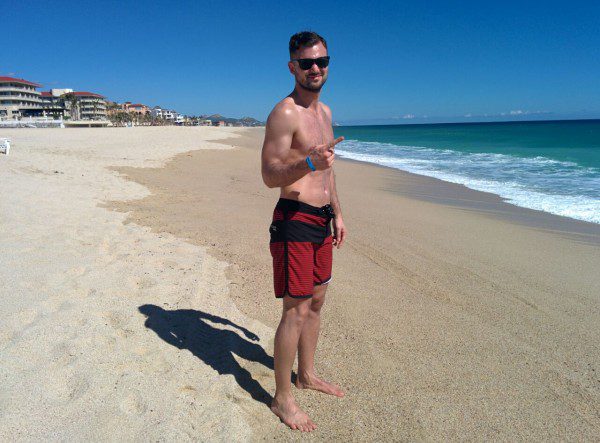 Why did you choose to travel to Cabo?
My friend and I traveled to Las Vegas and found cheap tickets from Vegas to Cabo via Phoenix. Tickets to Cancun and Mexico were quite expensive so Cabo seemed like a good option for catching some Mexican sun. I've never been to Mexico and always wanted to visit so this seemed like the perfect opportunity. Our goal was really just to relax on the beach and meet new people.
What is the difference between Cabo San Lucas vs. San Jose del Cabo?
San Jose del Cabo is the administrative and historical center of this end of the Baja peninsula. There's an airport not far away and the town is small and authentic. You come for a vacation in San Jose del Cabo for a more laid back and relaxing vacation and if you're looking for a more adventurous, party scene vacation, Cabo San Lucas is more suited for that. They're just a 20-minute drive apart so it's quite easy to get between the two. Being two bachelors, you probably think we should have based ourselves in Cabo San Lucas, but we were looking for some relaxation so San Jose del Cabo was a good choice.
When did you travel to Cabo?
We traveled to Cabo for four nights during the month of November. The weather was actually perfect during this time as it wasn't too hot or cold but you could still catch a nice tan. We actually arrived just three days after a hurricane but you couldn't tell by the looks of things. Some hotels were actually shut because of this so it simply meant a little bit more space on the beach for us.
Where did you stay?
We stayed at Posada Real Los Cabos, a beautiful resort that's right on the beach. I was looking for places to stay on online and found this. I got a really good deal that actually included free drinks throughout the day. Yes, you heard that right, free drinks including cocktails. They have this bungalow by the pool where you can just order what you want throughout the day. Despite the free drinks, it's not a party resort by any means and you had lots of families but also a lot of couples there. Wifi was good and our room even had ocean views. The pool is right by the beach with great Pacific Ocean views. As you can see in the photos, the property is scattered with palm trees and lots of cactuses so you really get into that Mexican mode. We got all this, plus an awesome breakfast for about $500 for 4 nights – not a bad deal, ah?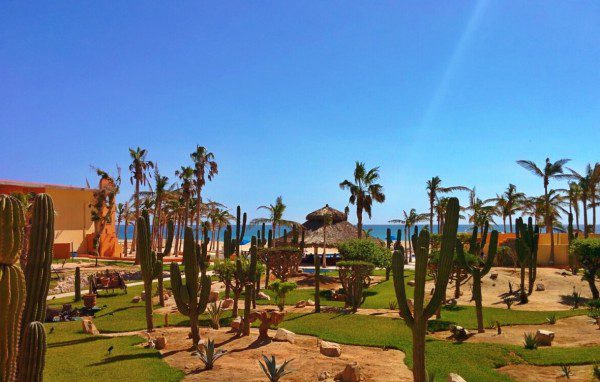 What did you do during the day?
To describe what we did during the day, we probably have to start with the previous night. We would usually head to Cabo San Lucas to party and come back late so we would just take it easy during the following morning and hang around the pool. There's a cool pool bar which comes in handy if you want to grab an early poolside cocktail.
And let's not forget about the beach which is amazing. Despite being November, the water temperature was great even until around 7 in the evening. It really felt like a bath. The beach is long and very relaxing just to walk around. You can sometimes have it all to yourself and even go 'au natural' if you fancy.
Speaking of lunch, do you have any food & drinks recommendation in San Jose del Cabo?
There are some great Mexican restaurants and street food options in San Jose del Cabo. At Tropicana Inn Bar & Grill I had the best Mexican food throughout my vacation. The tacos were just amazing, not like the ones at home. We also really enjoyed the food at Jazz Tapas Bar, which has good healthy options and a great atmosphere with some jazz playing. For drinks, I would recommend tequila cocktails at Rock and Brews – they really hit the spot.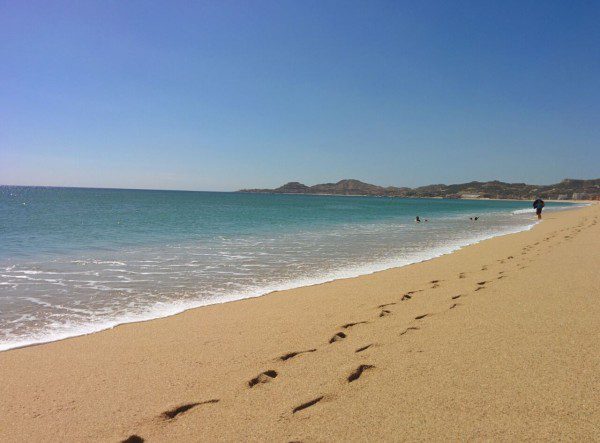 You mentioned San Jose del Cabo. What is the town like?
San Jose del Cabo is a small Spanish colonial town that's easy to explore on foot. I found it quite laid back, maybe because of the storm that hit a few days earlier but I think it's like this in general. The main part of town is Plaza Mijares with the Mission San Jose del Cabo de Anuiti and from there, you can take small streets that are filled with art galleries, cafes and restaurants. There's always something happening in the plaza and when we were there, they had an outdoor cinema festival with huge screens showing films.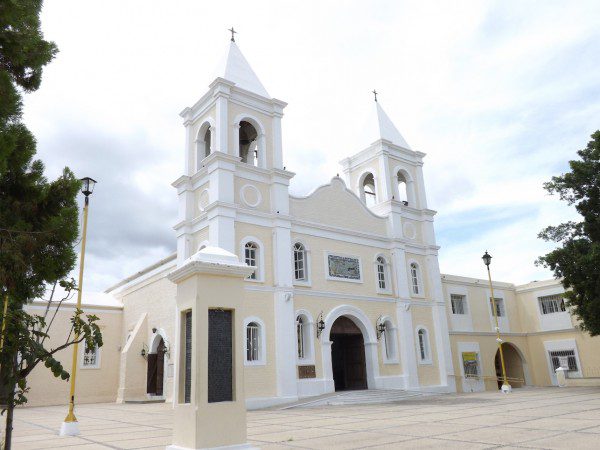 What is Cabo like at night?
Cabo San Lucas is really the place to be if you're looking for nightlife so that's where you'd usually find us. It's easy to get there and we'd usually go by bus there and taxi our way back. The bus is a little tricky to catch as you have to walk to the main road so maybe it's not for everyone. You can just grab a taxi both ways and negotiate the fare. There are plenty of clubs in San Lucas and most of them are open-air clubs with free entrance. We especially liked Pink Kitty and El Squid Roe because there was always something going on there.
Pink Kitty is a popular one and has really good club music. The tourist crowd was big there, probably more than in other places.
We especially liked El Squid Roe as there was a good mix between the tourist crowd and locals. There's an excellent vibe in this place, which has two floors and very quickly, people start to dance on the tables.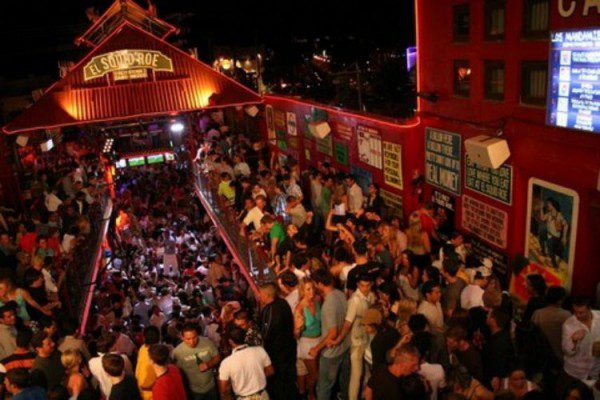 What was the highlight of your trip?
Well, as the famous saying goes, 'whatever happens in Cabo stays in Cabo'. But seriously now, there is one story that really touched our hearts and made our San Jose del Cabo vacation so much better. One of the nights, as we were waiting for the bus to take us to San Lucas, we realized it was pretty late and thought we may have missed the last bus. Suddenly, a car stopped beside us so you can imagine we were super scared. The guy rolled down the window and offered us a ride to town. We thought about it and since we were two guys, we decided to take him up on his offer. He spoke good English and turned out to be the nicest guy ever. We had a great chat about the area and the people. When we got into town, he insisted on dropping us off right by the club and refused to take anything from us. In fact, he thanked us for visiting Cabo from abroad and helping the economy. So instead of a possible homicide in Mexico, this was one of the best experiences we had. It's always great to meet locals when you travel.
Are there any 'must do's in Cabo?
If you like to party, then a night in Cabo San Lucas is kind of a must. I've mentioned Pink Kitty and El Squid Roe as two clubs we went to but that area is full of great nightlife, right into the morning hours.
Another must-do, though we didn't go there ourselves is a visit to El Arco de Cabo San Lucas, the famous beach you probably recognize from photos. It's right at the tip of the peninsula and a popular way to get there is by grabbing a water taxi or glass-bottom boat from the marina.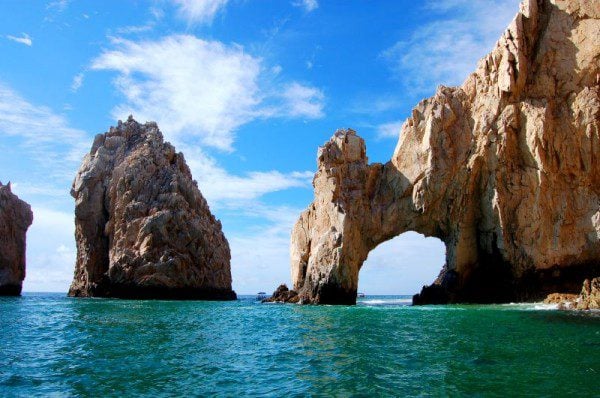 Are there any popular day trips in Cabo?
There are lots of things to do around here and though our main goal was to relax, we were still looking into things to do.
This end of Baja is blessed with great beaches and there are lots of options around Cabo including the El Arco beach. The beach near our resort was so beautiful, that we hung around there most of the time.
There's also the option to go deep-sea fishing for about $250 for the day, with your own boat and crew. The waters off Cabo are filled with large fish, like Marlins.
Other than that, horseback riding seems to be extremely popular here and we saw quite a few such trips making their way up and down the beach.
What would you do differently if you come back here on vacation?
I would actually still choose to sit in San Jose del Cabo since it was such a relaxing experience but if you are coming here primarily to party, then base yourself in San Lucas.
There are a lot of things to do in Cabo and I would definitely take more time to explore the area. I heard that San Lucas is very cool to explore during the day with lots of things to do.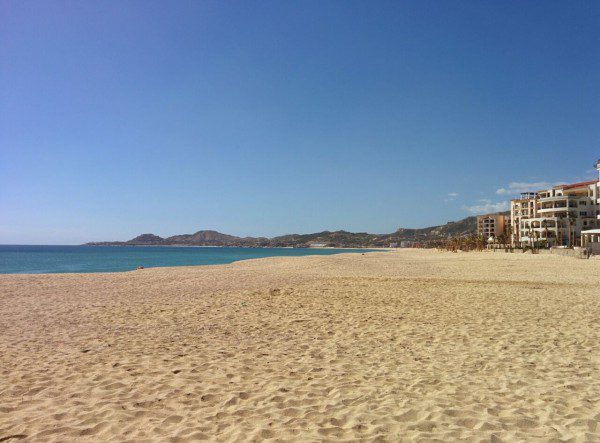 How does your vacation in Cabo rank on the 'Stepan meter'?
I really felt sad leaving, so this San Jose del Cabo vacation definitely gets a 9 on my meter!