Top 10 Things To Do In Mallorca
There's just something special about summertime in Europe. So many things just perfectly blend together during those warm months that make summer vacations in Southern Europe so special. Maybe it's the history, maybe those outdoor food markets, maybe the beaches and maybe just the people? A perfect example of that is the Balearic Island of Mallorca. Fear not the horror stories of package holiday hell. That's totally avoidable! In this post, I'll share with you my list of top 10 things to do in Mallorca!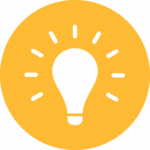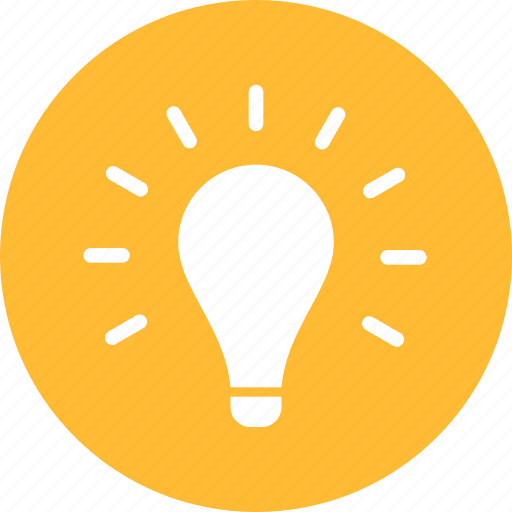 Pro Tip
Planning to visit Mallorca? Here's a sample itinerary for spending 10 days or less in Mallorca.
10. Taste the Best Ensaimada On the Island in Campos
Mallorca might be famous for its beaches and shoes but did you know that it's also the birthplace of one famous pastry called Ensaimada! As common as grabbing a croissant in Paris, Mallorcans love their breakfast Ensaimadas. They say the best one on the island can be found Patissiere Pomar in the town of Campos. They've been making these sweet babies since 1902 but if you don't get here early in the morning, you might be out of luck!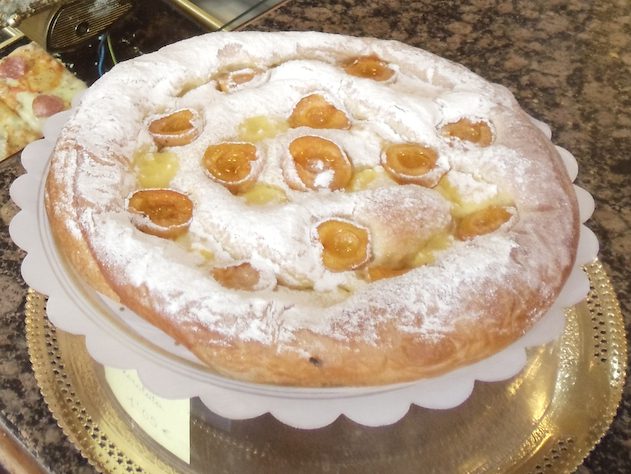 9. Getting Lost In the Old City of Palma
Palma is the undisputed capital of the Balearic Islands and for good reasons. Some travelers might base themselves here for the excellent club scene but if you're looking for that old Spanish charm, you'll find it in Palma. The old city is famous for the Palma Cathedral but just behind it is a maze of old alleys – where getting lost is just part of the fun!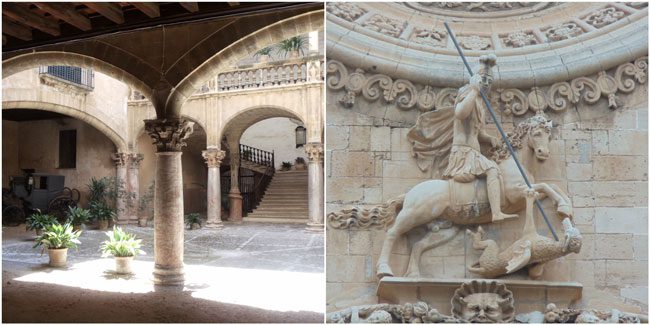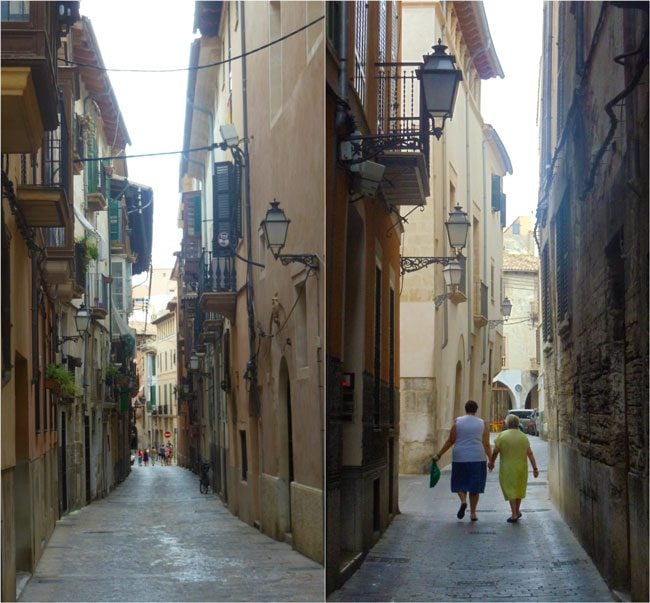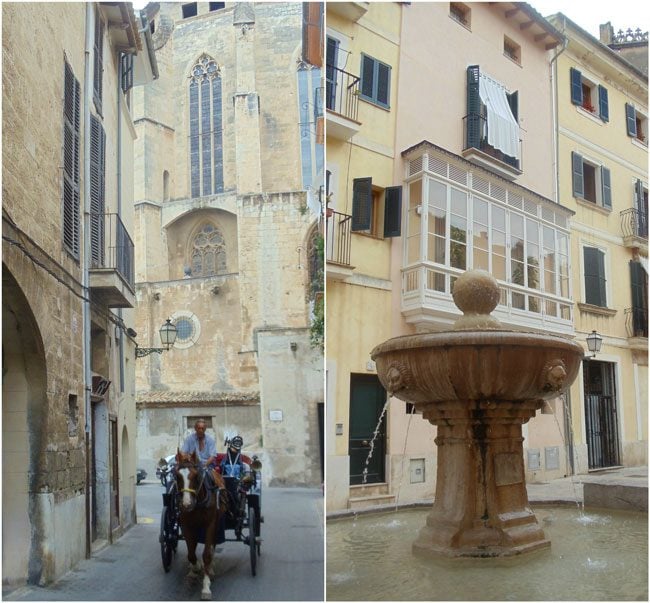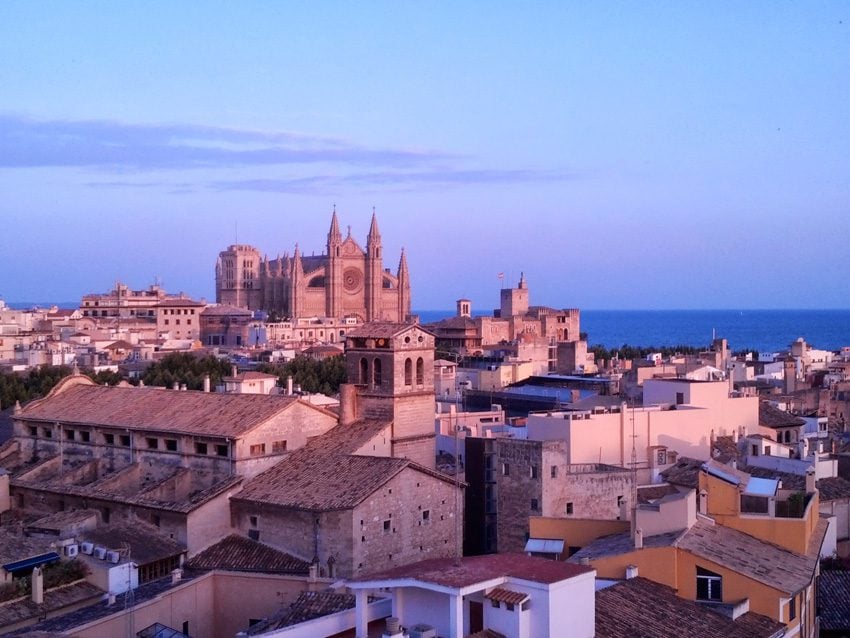 8. Greet the Returning Fishermen at Cala Figuera
There are many picturesque villages throughout Mallorca but none are as unique as Cala Figuera. Built around a natural harbor, this small fishing village is definitely worth a stop. The only catch is that you should try and make it just as the fishermen make it back with their own catch – of the day that is!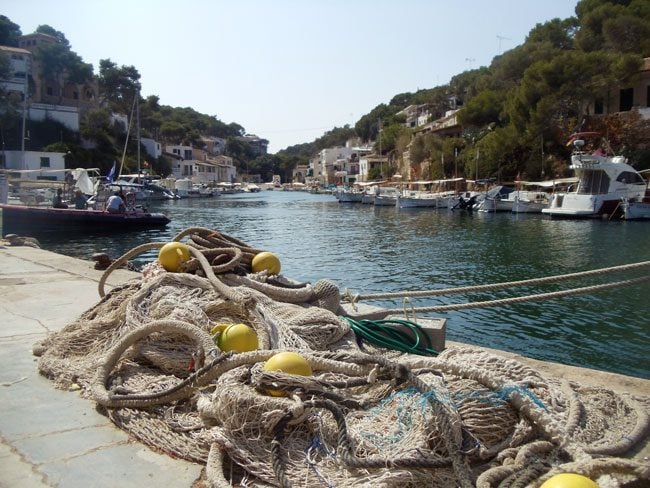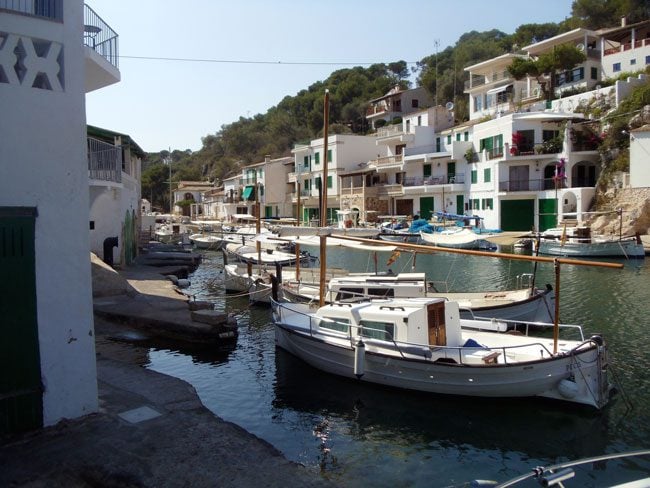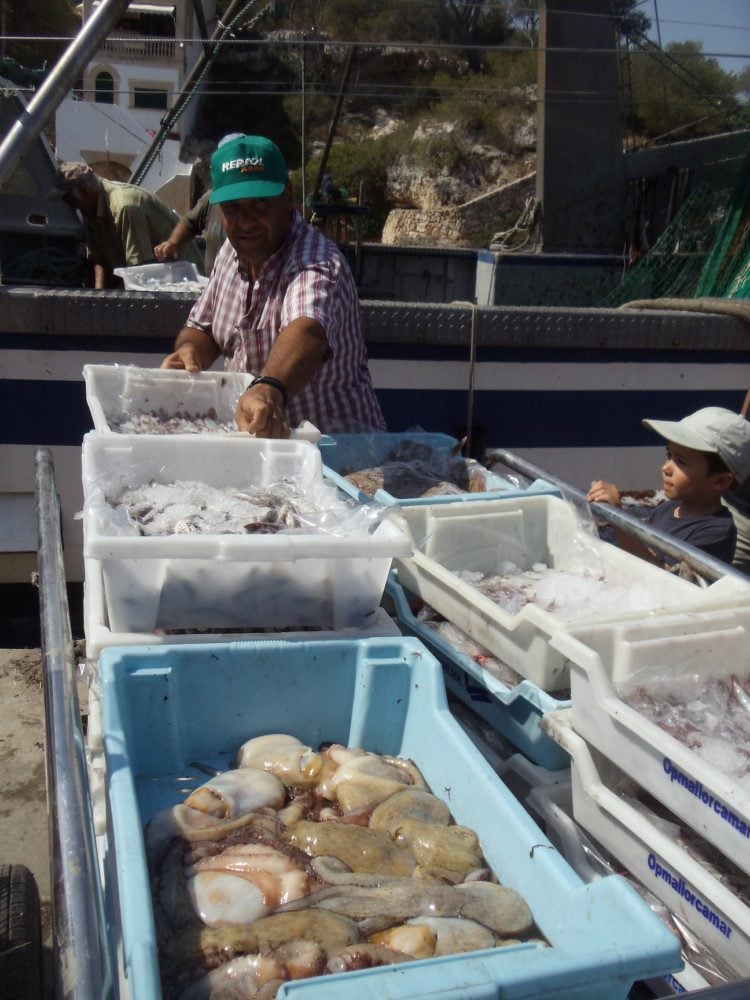 7. Test Your Driving Skills En Route to Sa Calobra
The road leading down the mountain to the beach at Sa Calobra is just insane! I bet they didn't teach you in driving school how to make 270-degree turns. I am not sure if it's the windiest road in the world but these few kilometers will take you a good 30 minutes, especially if you're stuck behind a bus. Speaking of buses, there are lots of them on this road, and for a good reason – the beach at Sa Calobra is amazing. But beauty comes with a price and in this case – it's the crowd! Get here early or just drive to Cala Tuent, the beach next door.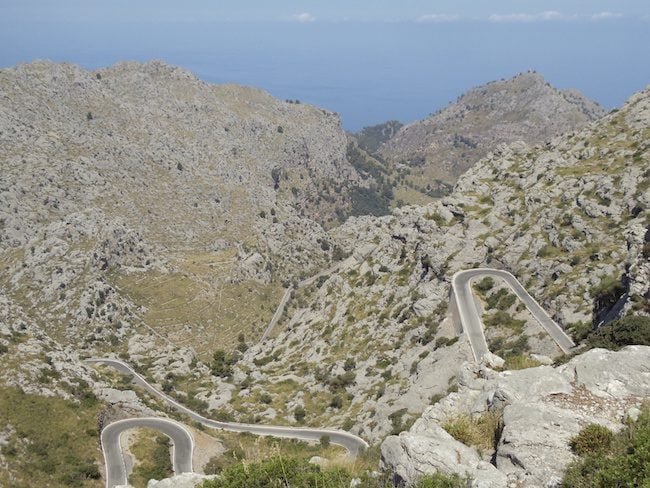 6. Stock Up On Cheese and Livestock at the Sineu Market
It only takes place on Wednesdays so if you like food markets, mark your calendars! The market in Sineu is worth the trip to the otherwise sleepy interior of the island. Every Wednesday, the town transforms itself into a massive market, attracting buyers from all parts of the island and visitors like us. You'll find here everything, and I mean absolutely everything – from local honey, to delicious local produce to even livestock for sale. There's something for everybody in the Sineu market!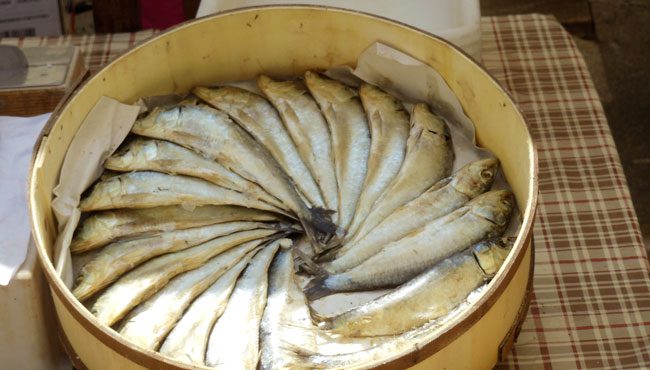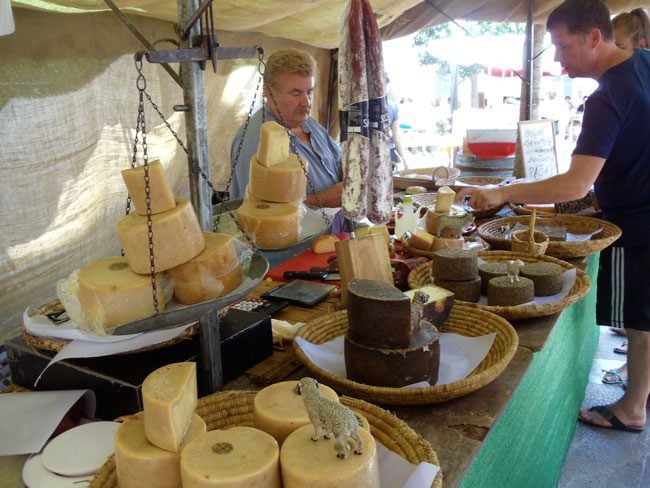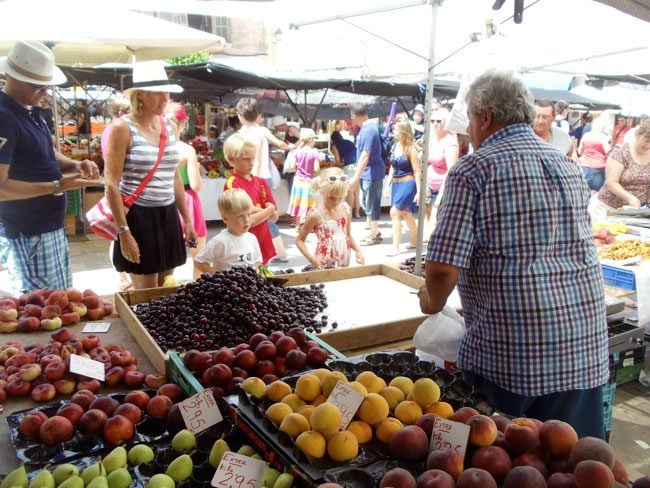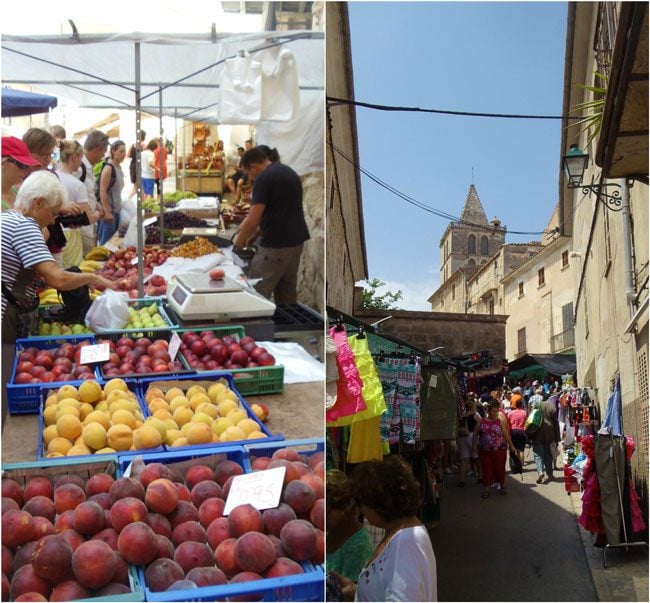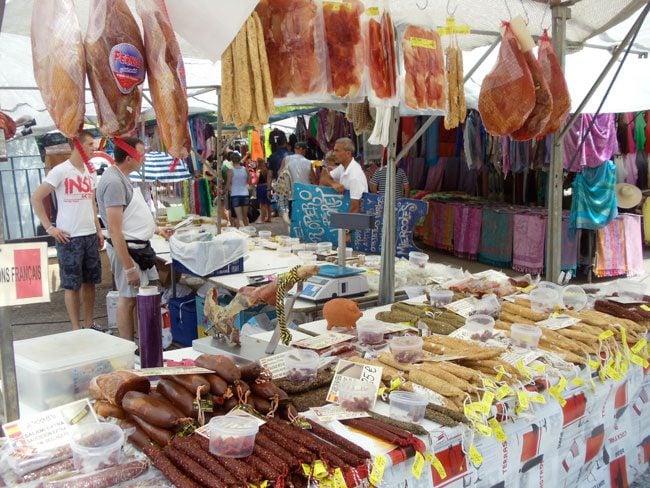 5. Substitute Your Regular Hotel Room For a Stay in a Finca
If you've come to Mallorca for a relaxing holiday, there is no better way to clear your mind than by staying in a finca – a farm home. The island is dotted with a ton of former farms turned into boutique hotels. If you're lucky enough, try booking a spot in the best one – Finca es Castell. This restored farmhouse still functions as a working farm but now also doubles as an exclusive boutique hotel. 'Hotel' is probably a bad choice of word as this place is out of this world! Relax by the pool, count the stars and hear the sheep bells throughout the night – pleasant dreams guaranteed!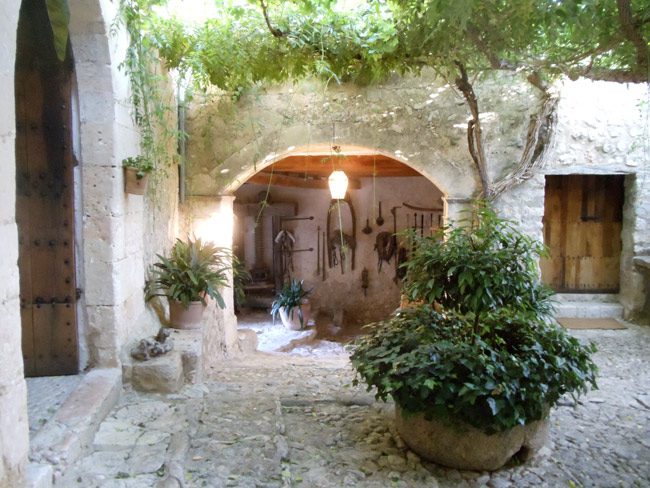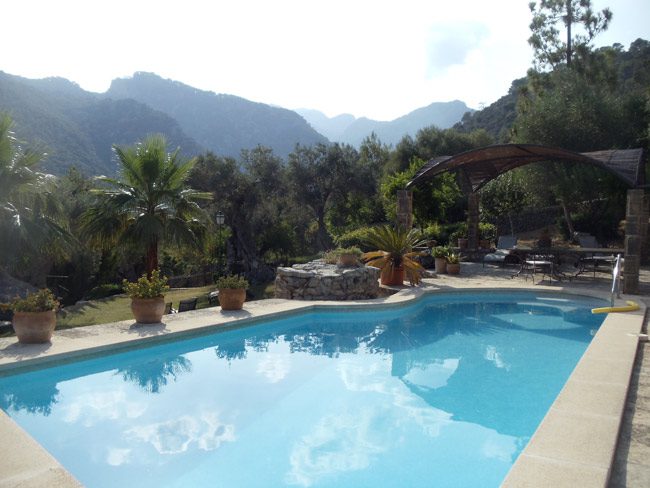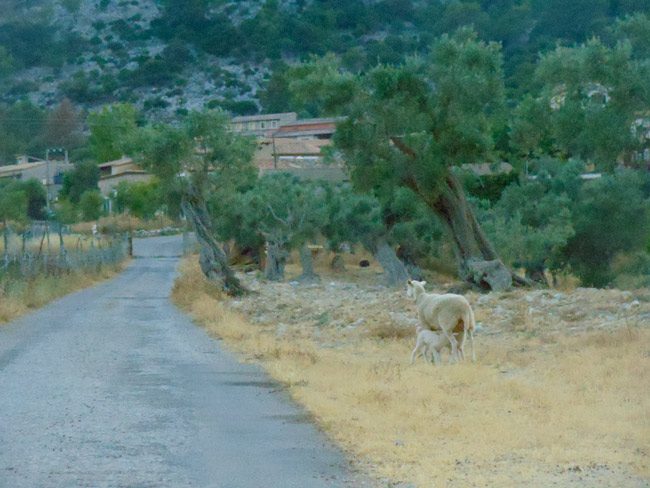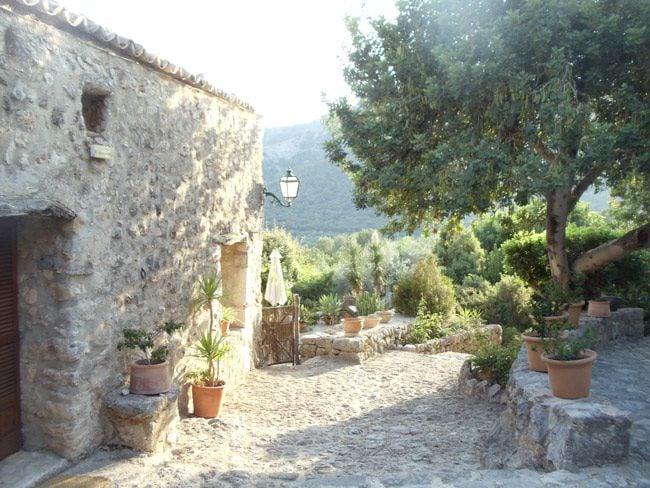 4. Catch the Breathtaking View at Cap de Formentor
All the way in the northwestern part of the island, the Cap de Formentor has some of the most secluded beaches and expensive resorts on the island. Just as you're about the enter the cape, stop by the lookout point for a million-dollar view. Not bad, ah?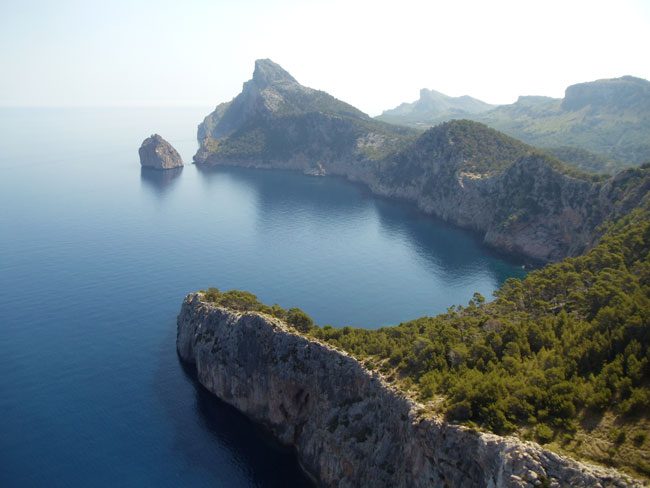 Mallorca is blessed with crystal clear waters and there's no better way to enjoy this than by getting up early and heading down to the cove for a morning swim. If you get here early enough (and know where to go), you might have the place all to yourself! Don't forget to pack that snorkel.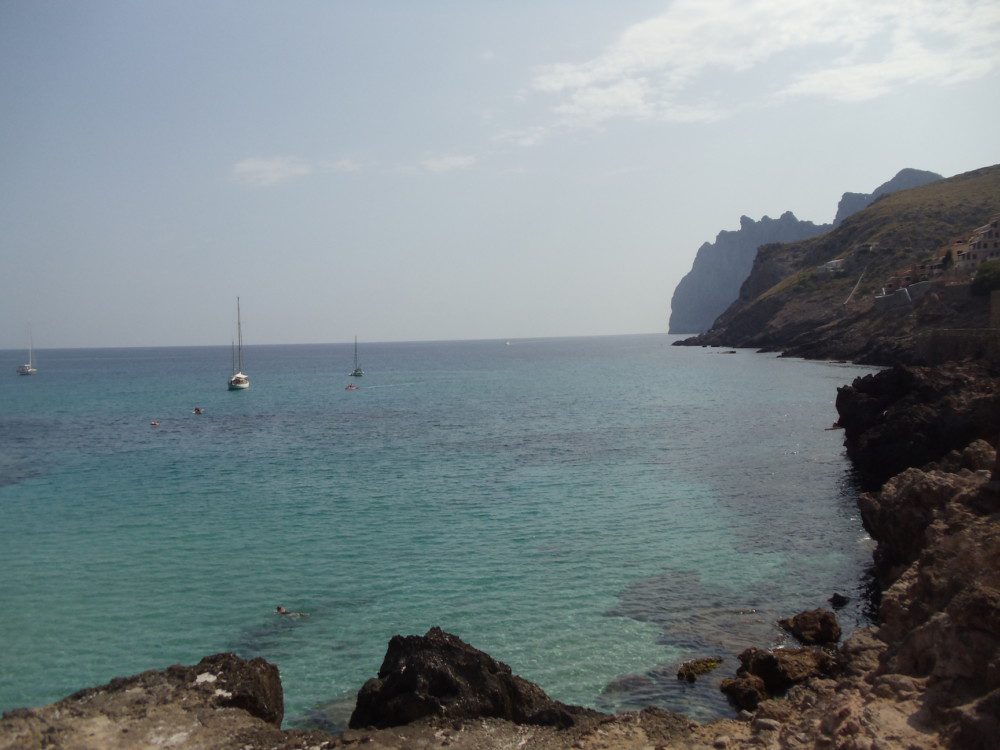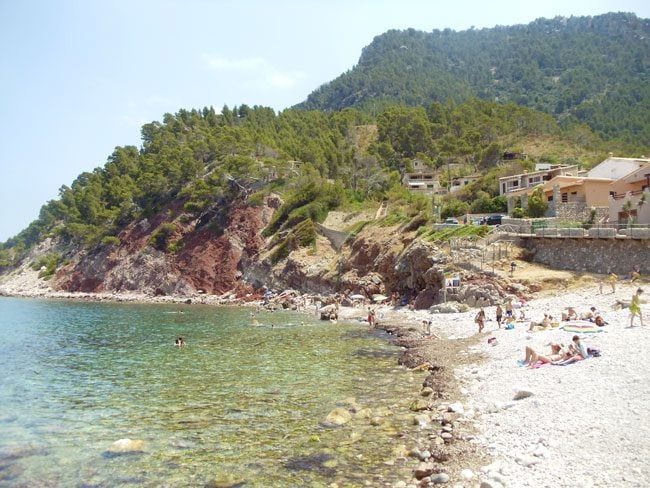 2. Spend the Day in Gorgeous Mountain Villages
A lot of folks just land in Palma and head straight for the beach towns along the southern and eastern shores. Since you're a smart traveler and read this post, you'll now change your plans and spend a couple of days in the Tramuntana Mountains – on the western side of the island. This area is super remote at times and is a haven for hikers. The mountain range is scattered with charming hilltop villages, connected by narrow roads snaking their way through the steep mountains. The best villages are Deià and Valldemossa. You might just find yourself heading to the nearest real estate agent after lunch!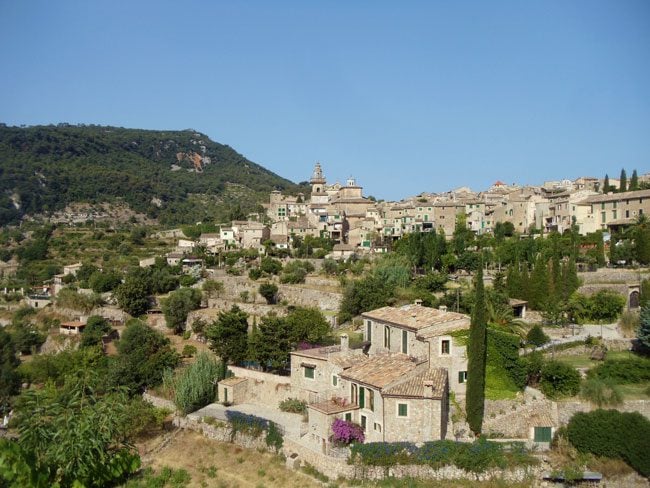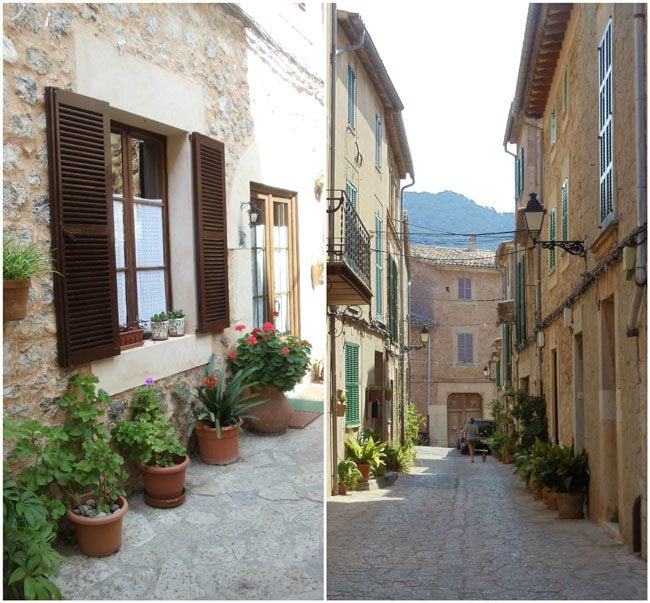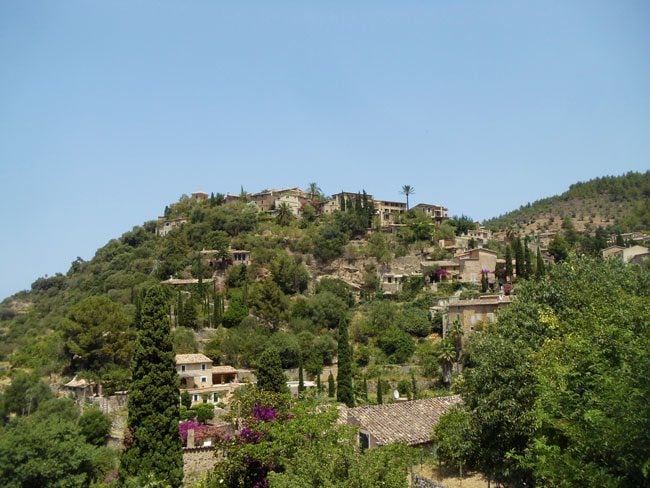 1. Think You've Been Teleported to the Caribbean at Es Trenc Beach
All you have to do is substitute the palm trees for the pine trees and you'll think you're on some remote island in the Caribbean. Es Trenc is super close to Palma so why not make the trip? In fact, once you visit, you'll regret not basing yourself around this piece of heaven. The best part of this long beach is popular with nudists, though it's totally optional.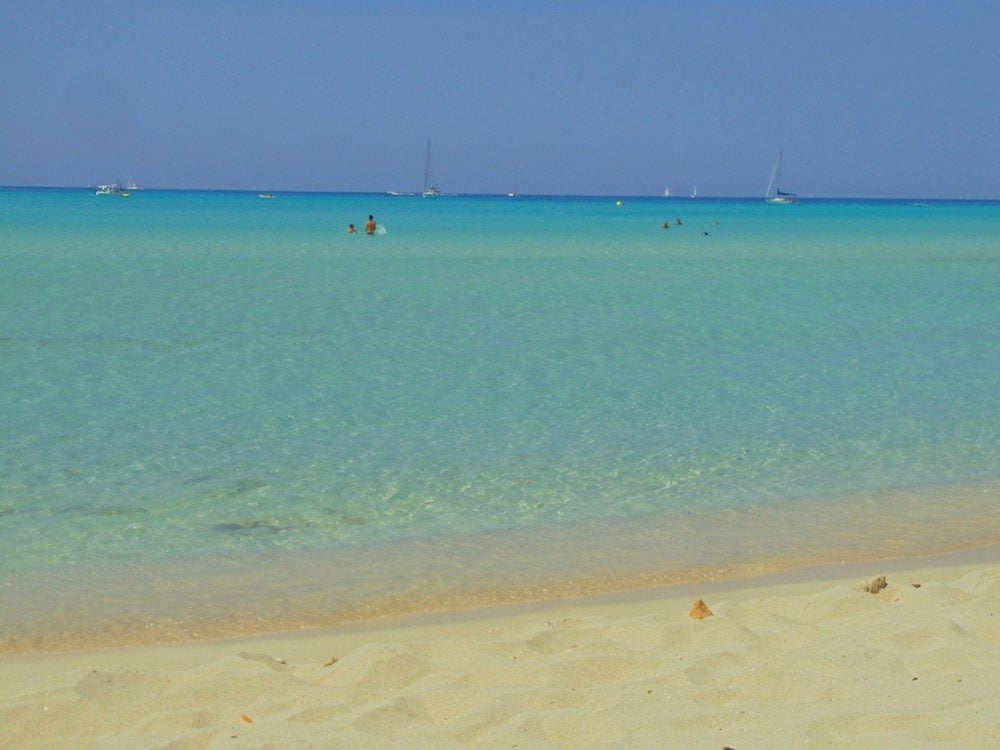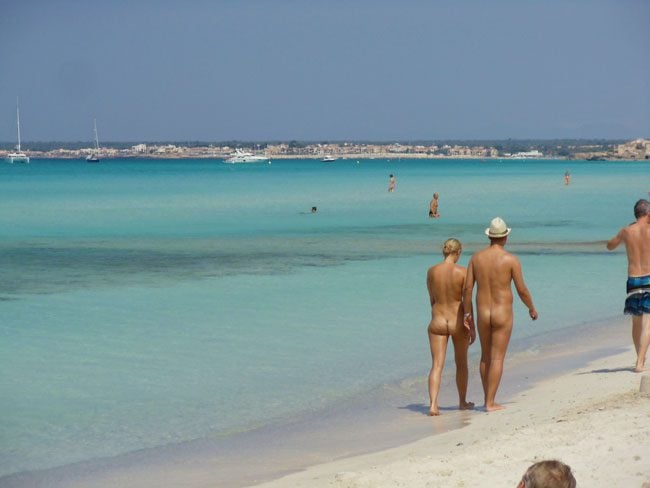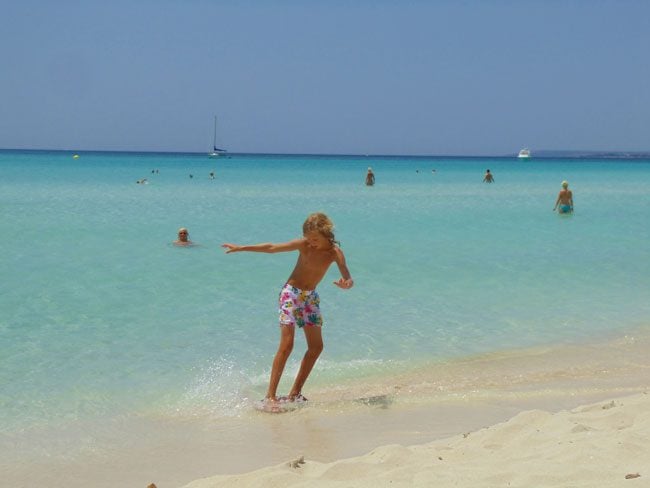 There you have it, the top things to do in Mallorca! This island has so much to offer and a vacation in Mallorca is definitely not limited to the package-holiday sites that have gained notoriety. Plan your trip to Mallorca with the help of this sample itinerary for spending 10 days or less on the island.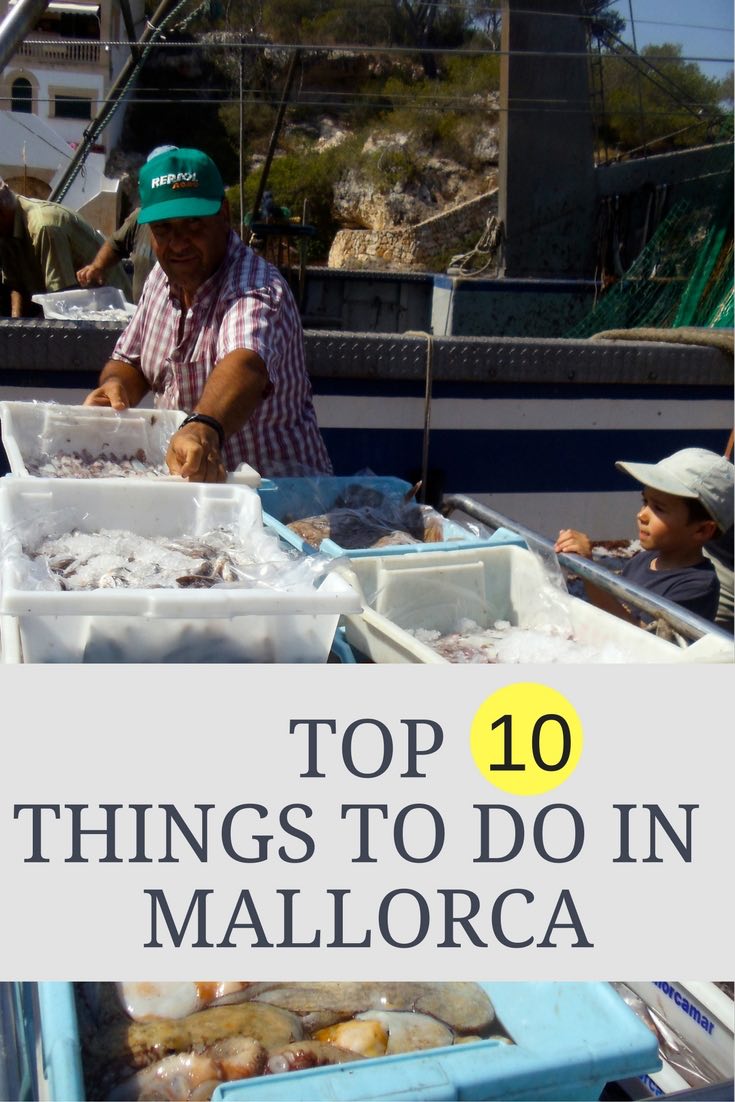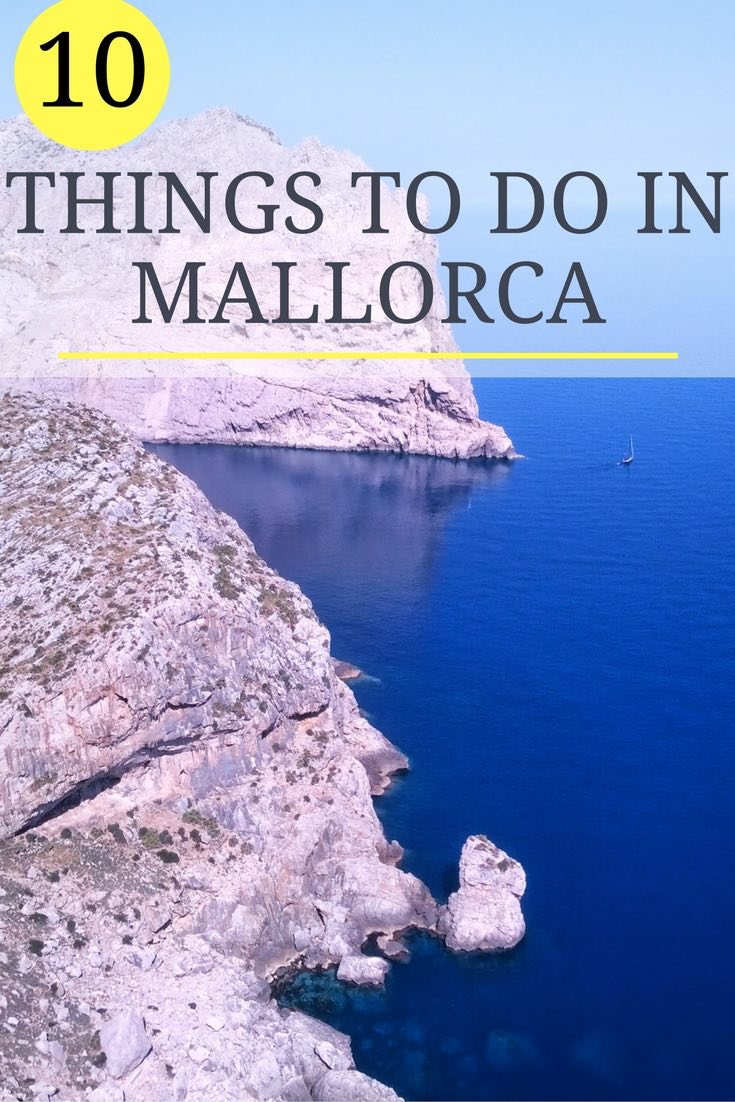 Pin These Photos To Your Favorite Boards!