Exploring The 7th arrondissement of Paris
Exploring the 7th arrondissement of Paris (7th district) is to explore one of the grandest and well planned of all the Parisian neighborhoods. What it might lack in terms of after dark pleasures, it makes up for in grand fashion during the daytime. There's probably no way you won't set foot in this part of Paris. This is the Eiffel Tower district, after all. But this part of Paris has a lot more to see and if you're asking yourself what is there to do in the 7th arrondissement, you've come to the right place.
Exploring the 7th arrondissement (district) of Paris reveals to the visitor everything from world-famous landmarks, wide-open spaces, stupendous monuments, and one cool little street that's just perfect on a sunny weekend. So if you're looking to combine the top things to do in Paris along with local sights, the seventh district is a great option.
This part of Paris is not only home to famous attractions and historical sights, but it's also home to quite a few government buildings and embassies. But like with every district in Paris, there's a residential part as well, where you'll find your cafes, markets, bistros, and plenty of good vibes. It's not as vibrant as the trendy Marais but I promise you it's well worth the visit.
Heading to Paris?
Plan the perfect trip to Paris with free and in-depth Paris travel guides, including the Best of Paris collection and a guide to all major Parisian neighborhoods.
Where to Start Your Visit?
There are two places where you can start your visit (there are actually three but we'll save the climax for the end). You can start at Trocadéro Gardens on the north bank of the Seine and work your way across, or get off at the Alma – Marceau Metro station for a well worth detour that includes a special visit to underground Paris. This is how we'll begin our day but it's totally up to you.
When to Visit the 7th Arrondissement?
Though the district is dotted with some of the most famous sights in Paris, I found it very pleasant to explore on a sunny weekend day. This is probably because the 'office crowd' is enjoying their weekend somewhere else, so once you leave the tourist hotspots, it's a pleasantly quiet area to explore. That said, weekends in Paris bring with them the beloved neighborhood markets and it's no different in this case (thank God). So, you get the best of both worlds here over the weekend.

How Much Time Do You Need?
Oh, well that's an excellent question. There are lots of things to see and do in this part of Paris, not to mention that if it's a sunny day, you'll want to relax over brunch somewhere. So I would recommend devoting a full day for exploring the 7th arrondissement, leaving out the Musee d'Orsay, which we'll mention here since it's in the district but deserves its own half-day.
What to Do in the 7th Arrondissement?
Okay, time to get serious. So as I mentioned, there are a few ways to begin your day. Since I was looking for off-the-beaten-path things to do in Paris, I discovered that there's an interesting little museum in this part of Paris devoted to the sewers!
All places mentioned in this itinerary can be found on this companion map. Simply click on the image to open in Google Maps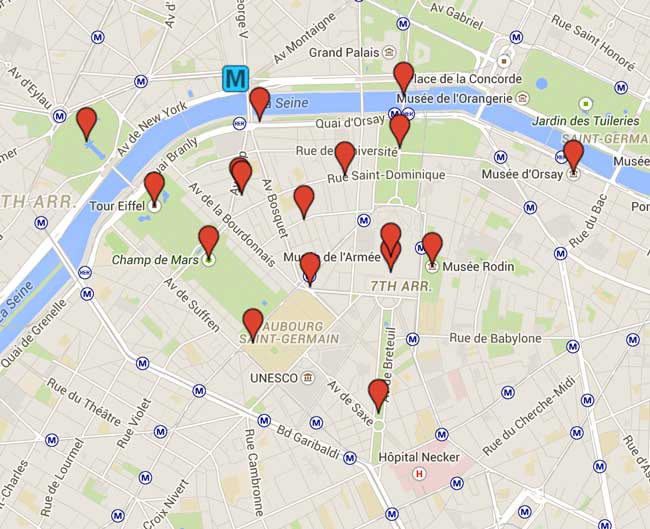 So I began my day by taking the Metro to the Alma – Marceau station. As you leave the station, you immediately get your first glimpse of the iconic Eiffel Tower. What's also interesting to see is the exact replica of the torch from the Statue of Liberty. As you near the torch, you'll see a highway underpass right beneath you. This is the spot where Princess Diana's car crashed.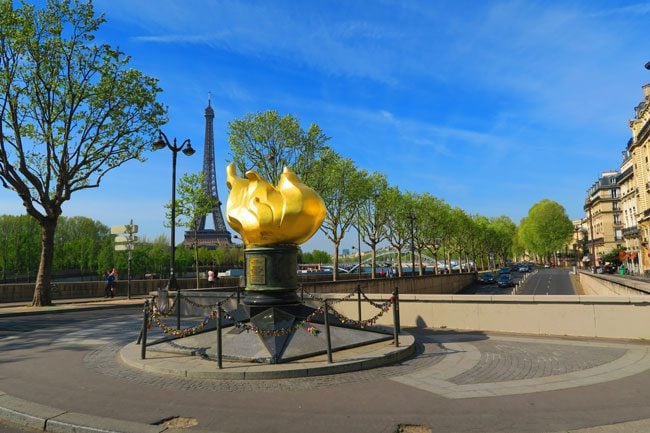 The Paris Sewer System Museum
Cross the Pont de l'Alma bridge and on the other side of Seine, you'll get to the Musee Des Egouts De Paris or the Paris Sewer System Museum. Paris is a beautiful city above ground, but aside from the Metro, lots is happening underground. A visit to the Paris Sewer System Museum costs only €4.30 and it's surprisingly not that smelly down there at all.
As you descend beneath the busy streets of Paris, you'll walk along an active sewer system and learn how this engineering marvel works but also how Paris overcame the immense challenge of water & waste management over the centuries. It's a great off-the-beaten-path thing to do in Paris and will only take you about an hour or so.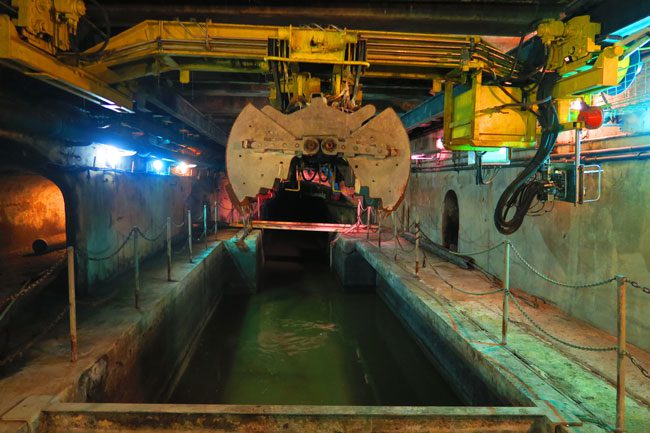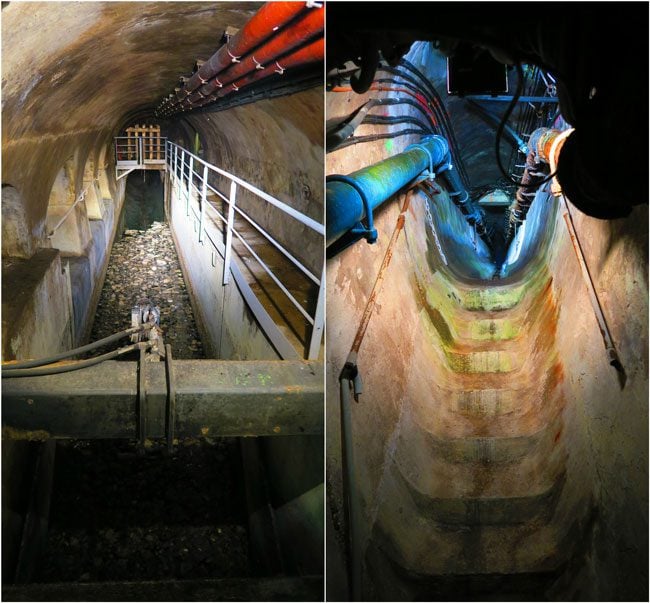 The Eiffel Tower – the Symbol of Paris
Back above ground, I now headed to where you could technically begin your day, Trocadéro Gardens. The Eiffel Tower is getting closer and closer and a visit to the Trocadéro Gardens grants you a great view of the iconic landmark (though you certainly won't be alone). There are a ton of museums scattered around this complex so feel free to look into that if that's your thing. For me, the main attraction was the view but there will be another (and better) spot to see the Eiffel Tower and we'll get there soon.
The obvious next thing to do is to cross the River Seine and head to the Eiffel Tower (la Tour Eiffel). There's not much that I need to add here as pretty much every citizen of the world will recognize this symbol of Paris. What I should add though is that I'm pretty sure you need to purchase tickets in advance to go up to the viewing decks so check the website for more details. The tower itself is 300m tall, a pretty big deal back in 1889 when it was built for the Universal Expo. It was actually meant to be dismantled after the expo – can you imagine that?
On this particular visit, I did not venture up (this will take up a good few hours of your day). However, here are some photos from a previous (and cloudy) visit to Paris, when I did play the ultimate tourist in Paris and climbed up to the upper deck.
Oh and one more thing, the Eiffel Tower is beautifully lit at night, going from a huge tower of twinkling lights to a good old-fashioned lighthouse. Here's what it looks like as the sun was setting during a warm spring evening in Paris.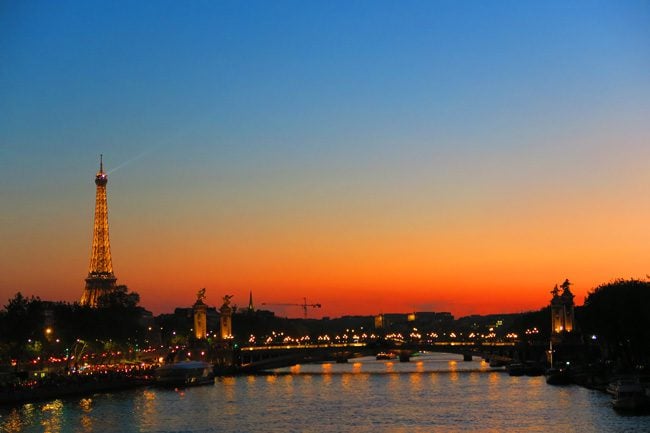 An Alternative Scenic View of the Eiffel Tower
OK, now back to business. I mentioned that there's an equally good (if not better) spot to see the Eiffel Tower in all its glory and you don't even have to venture too far (though you will have to fight off the touts that sell models of the tower in all sizes). As you continue walking beneath and past the tower, you will get to Champ de Mars. This former military ground was the site of quite a few revolutionary events but nowadays is a popular spot for catching some sun and unobstructed views of the Eiffel Tower. If you're into picnics, this could be a good spot to take a break. Have a look around the park to the surrounding apartments. These are some of the most expensive in Paris… location, location, location!
As you continue walking south, you can't miss the Ecole Militaire, which caps off a vast open space that begins at the Eiffel Tower. This military complex was built by Louis XV in the 18th century and is now home to military academies. There are some pretty good-looking bistros with tables out on the sunny street (la terrasse) around the northeastern side of the Ecole Militaire (such as Café des officiers).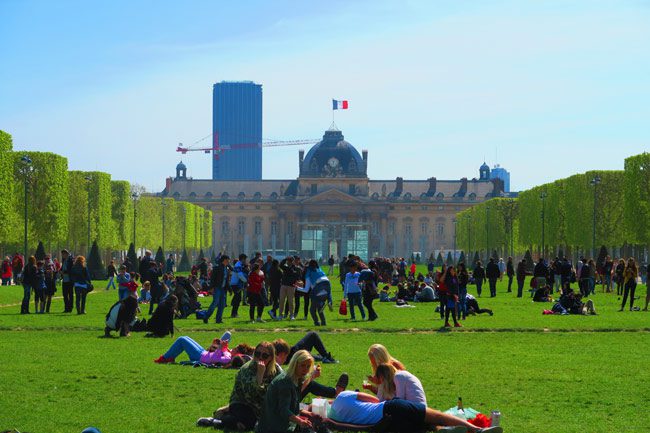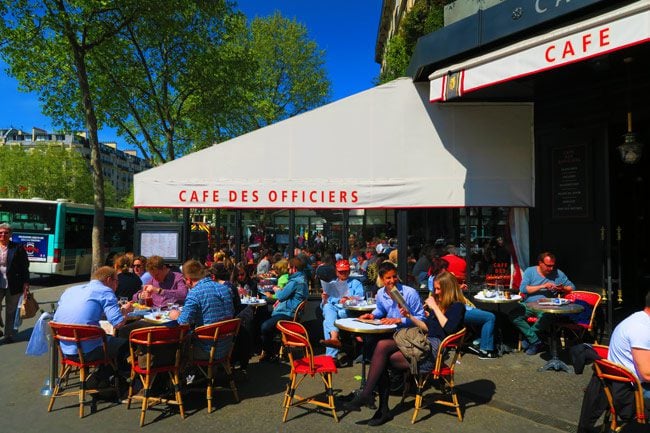 We'll now continue checking out some of the famous sites but you can equally take a lunch break in the many options on the trendy Rue Cler. We'll cover this later on but if you're hungry, just head there now.
An Oasis in the Heart of Paris at the Rodin Museum
My next stop was the Rodin Museum. To get there, I took a nice (but long) detour via Esplanade Jacques Chaban-Delmas. This area was quite sleepy this Saturday afternoon and I had the streets almost all to myself. On the Esplanade, you'll get a great view of the Eglise du Dome at the L'Hôtel des Invalides, where Napoleon is buried and where we'll head soon.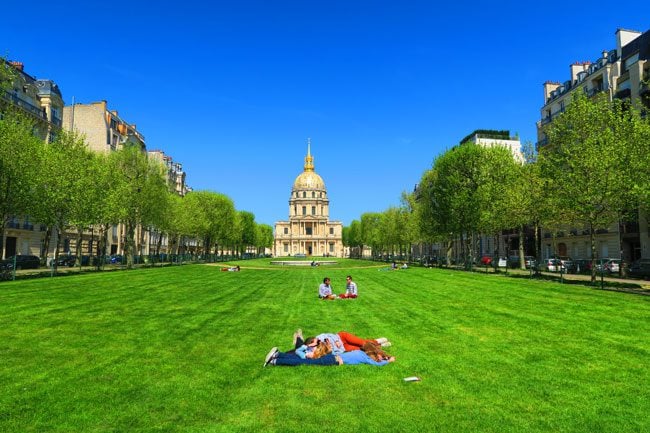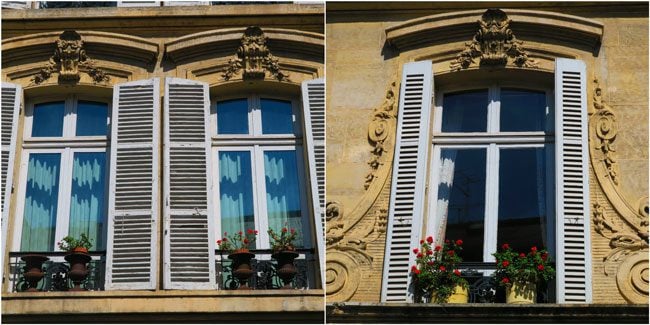 The Rodin Museum was one of the highlights of the day for me. The museum is made up of an 18th-century mansion and beautiful gardens, scattered with the sculpture's famous works such as The Thinker and The Gate of Hell (you can see a replica model in the Musee d'Orsay). The mansion itself was closed for renovation but I intended to only visit the gardens anyway so €2 got me inside this little piece of heaven in the middle of Paris.