Top 10 Things To Do In Thailand
It's one of the most pampering and best value-for-money travel destinations in the world, a destination where limiting yourself and not satisfying your immediate craving are simply not an option. There's a very good chance you'll make it to Thailand at least once in your lifetime. If that time has arrived – Congrats! Here's a list of the top things to do in Thailand. Sawadika!

10. Ride the Scenic 'Death Railway'
During WWII, Japanese forces undertook a mega-construction project that would connect Ban Pong in Thailand with Thanbyuzayat in neighboring Burma. The only problem? The proposed route would need to traverse some seriously treacherous terrain, including solid rock mountains, dense jungles, and countless rivers. Hundreds of thousands of Allied POWs and Asian laborers were forced to construct the railway in extremely harsh conditions. Many of them simply didn't live to see the end of the war. These days, the Kanchanaburi to Nam Tok segment of the Thailand-Burma Death Railway is one of the most scenic rides in Thailand. Passing over the famous bridge over River Kwai, this two-hour train ride not only offers scenic views but also an important reminder of modern history's darkest hour.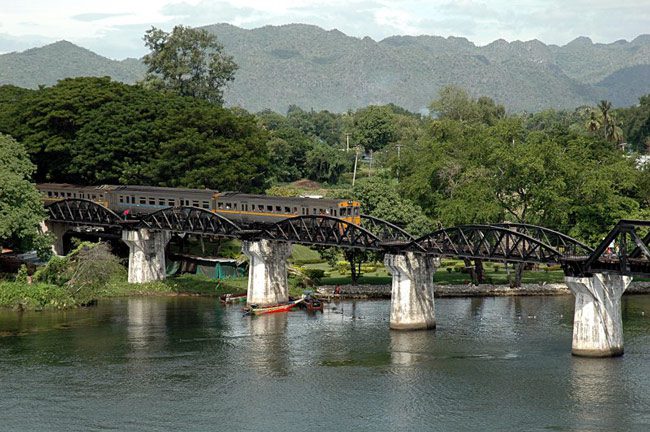 9. Browse, Shop & Dine in Colorful Markets
Never in shortage – every town, village, and side of the road seem to host a happening market in Thailand. Anything and everything is sold here and bargains are always to be found. And of course, where there's a market – there's always food. I wonder if Thai people ever cook at home because everywhere you look, rows and rows of street food stands are always part of the view. From the bizarre to the tropically sweet, it's certainly the case of 'eat-at-your-own-risk', but sniffing from a safe distance can also be lots of fun. Of all the markets in Thailand, the best is the Chatuchak Weekend Market in Bangkok. It's the largest market in the mega-city and as its name suggests – only takes place over the weekend. Say hello to the 'coconut samurai' at the entrance, buy Thai souvenirs by the bulk, and of course – see what's happening in the outdoor 'food court'. Lastly, if you want to relive the culinary magic back home, join a cooking class in Bangkok or in Chang Mai and learn the tricks of the trade.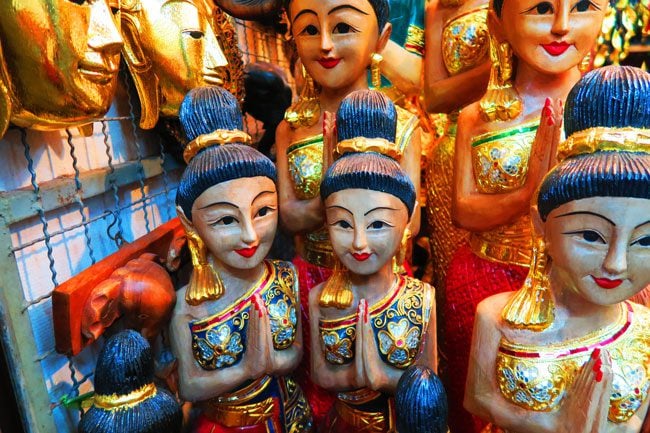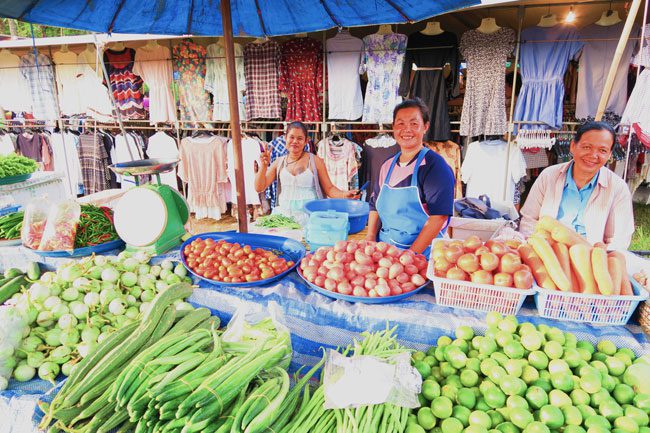 8. Time Travel in Ayutthaya
The ancient capital of Thailand and UNESCO World Heritage Site is built on an island surrounded by rivers and ancient walls. Ayutthaya was the seat of power until things moved downriver to the Grand Palace in Bangkok. Rising from this vast complex are the remains of beautiful ancient temples, one reclining Buddha and a mysterious head wedged deep inside a tree trunk. But it's not only the beauty of the place that gets Ayutthaya top marks but also the way visitors can explore it. All you need is a rusty beach bicycle to hop from one temple to another. The ancient city is so big that you'll easily find your own spot to admire its brick skyline or just stare at the clouds. If you're really feeling lazy, you can always try your luck riding an elephant!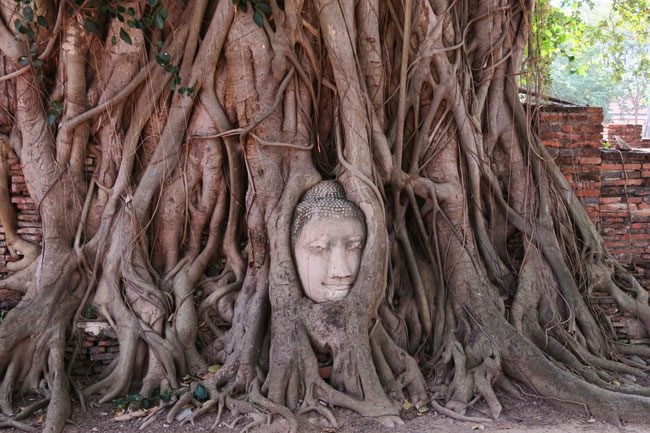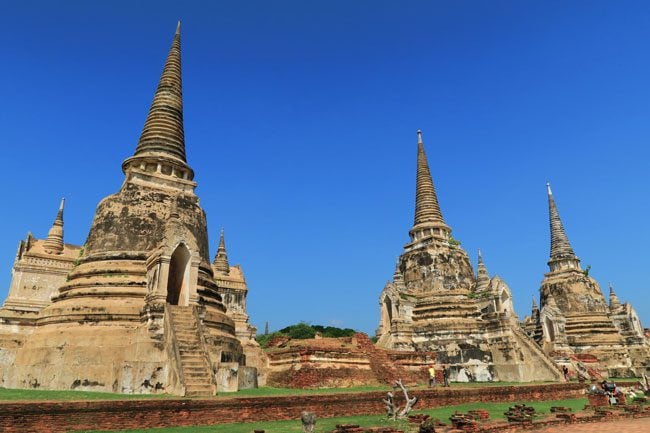 7. Enjoy the 'Busy' Daily Beach Routine
Life as a tourist in Thailand's islands and beaches is tough. Mornings commence with a huge breakfast followed by some very tough decision-making: shall we hit the beach or grab a massage? Once you have finally made it to the beach, it will likely be with a fresh fruit shake in one hand and a book in the other. After a delicious lunch of pad-thai, chicken cashew, or – my favorite – green curry, it's time to nap, wake up for sunset happy hour cocktails, and finally – after all that hard work – dinner! Life is hard out here, isn't it? And just to think tomorrow is more of the same…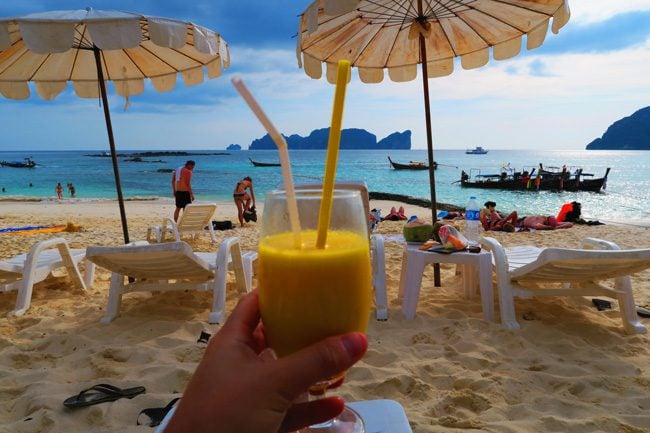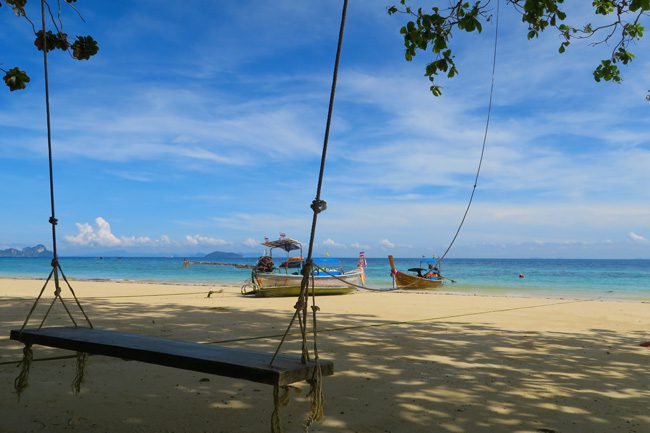 6. Learn How to Cook Thai Food
I have yet to meet anyone who doesn't like Thai food. If you're one of the few – drop me an email and let me know you exist. Like learning how to play the didgeridoo in Australia – joining a cooking class and learning how to make spring rolls, pad-thai, proper curry, and other local dishes is a practical experience you'll actually make use of it back home. The best place to learn Thai cooking is in the flash or through classes in Chiang Mai. Those usually also include a visit to the market to learn how to pick the right ingredients and are always very rewarding (or filling, I guess). Not gonna make it to Chiang Mai? That's OK. Thailand is a destination worthy of more than one visit. You'll be happy to know that cooking classes are also available on almost every major beach and island. I hope you like spicy food…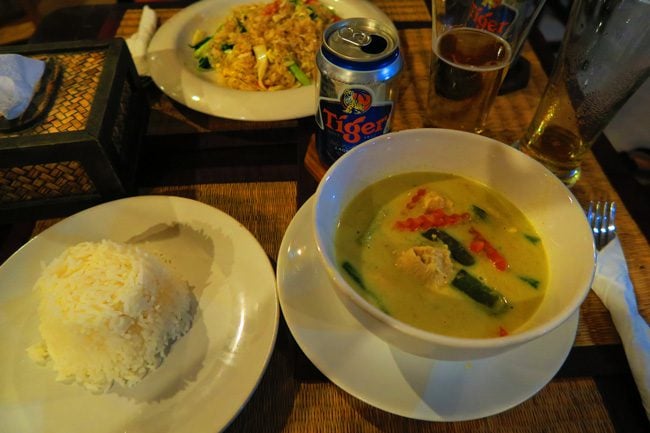 5. Treat Yourself to a Thai Massage
What they may lack in height, Thai people make up for with insane stamina in their forearms. A Thai massage is like a tune-up for a car desperately in need of critical attention. Every part of your body is taken care of (almost every part, you little pervert!), with crazy moves that twist parts of your body you forgot even existed. It's the kind of pain that actually feels good if you vaguely know what I mean. But in any case – a Thai massage is the perfect way to spice up your daily routine, right between lunch and happy hour.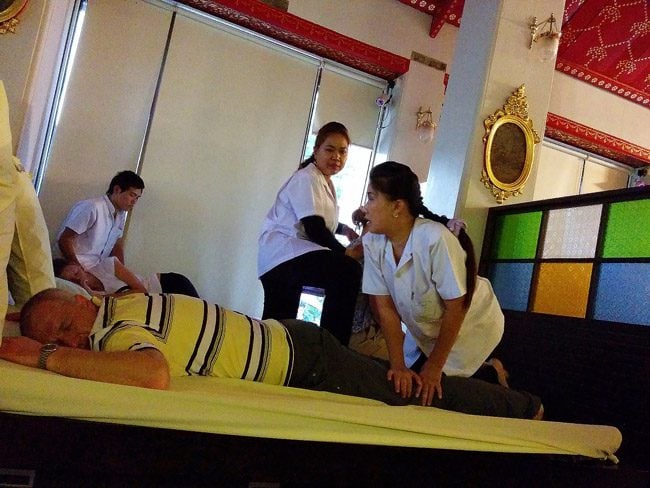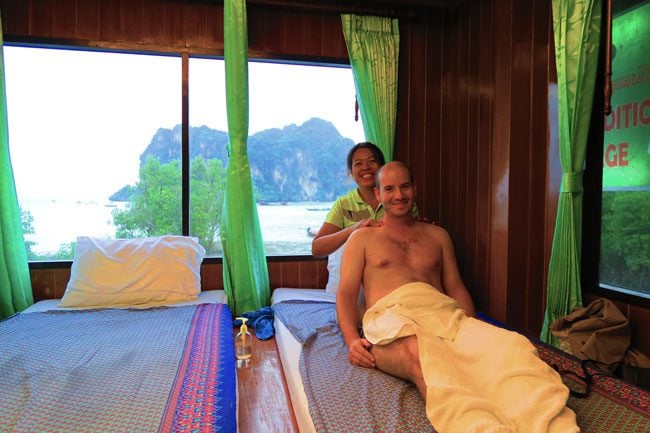 4. Scuba Diving
Clear waters, abundant marine life, and affordable rates – these are some of the things that make Thailand a premier scuba diving destination. The good news is that if you haven't yet gotten your certification – this is your chance. Where's the best place to dive? That's a tough one to answer. Ko Similan, Richelieu Rock, and Ko Tao are in a league of their own, but the dive sites off Ko Lanta and Ko Phi Phi are also incredibly rewarding. So what's the solution? Come to Thailand more than once!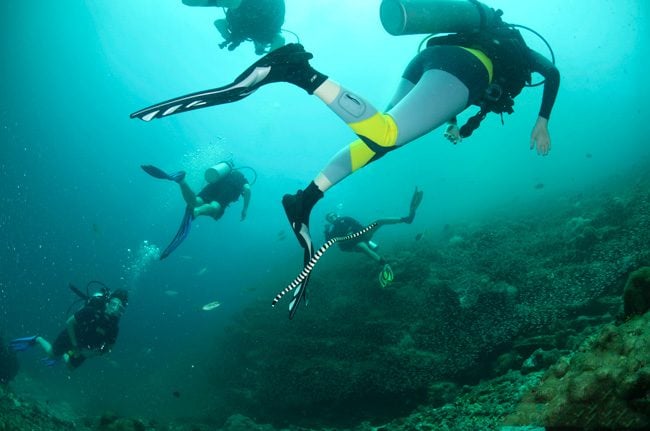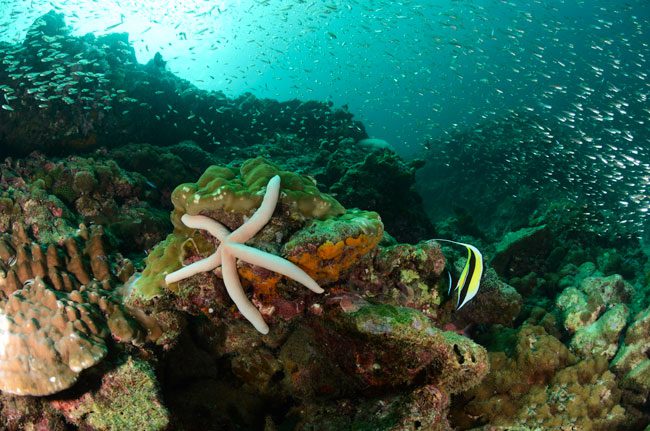 3. Get 'Stuck' in Chiang Mai
It may not have a beach, but Chiang Mai is so beautiful and action-packed, that it can keep you busy for a good few weeks. Start off with a session of temple-hopping in the floating old quarter, continue with a river cruise, and after sunset – hit the night food markets until you literally drop in your bed. Chiang Mai is also the best place to learn Thai cooking, massage therapy, and traditional medicine. But that's not all. The fun only starts when you leave the city behind. What's on the menu? Hiking, river rafting, temples with panoramic views, and elephant rides.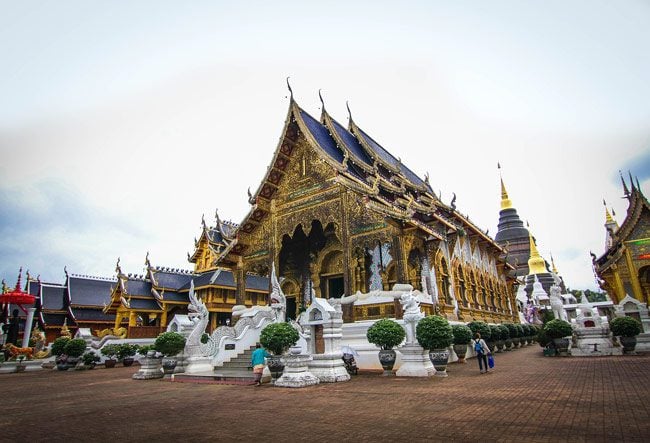 2. Temple-Hop in Bangkok
The Reclining Buddha, the tower of Wat Arun, the sacred Emerald Buddha, and of course the Grand Palace. This is a very short list of some of Bangkok's finest temples. In fact, it seems like every city block has its impressive resident temple or at the very least a shrine at the major intersection. The ancient royal island of Rattanakosin at the heart of Bangkok is where you'll find the highest concentration of the city's finest temples but – as with the Louvre in Paris – don't try and see all of them in one day!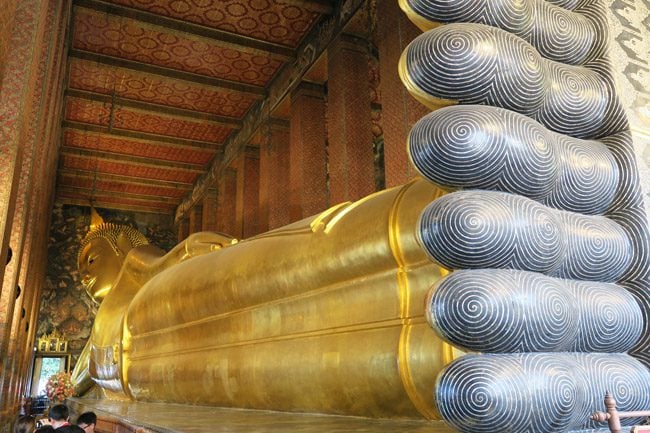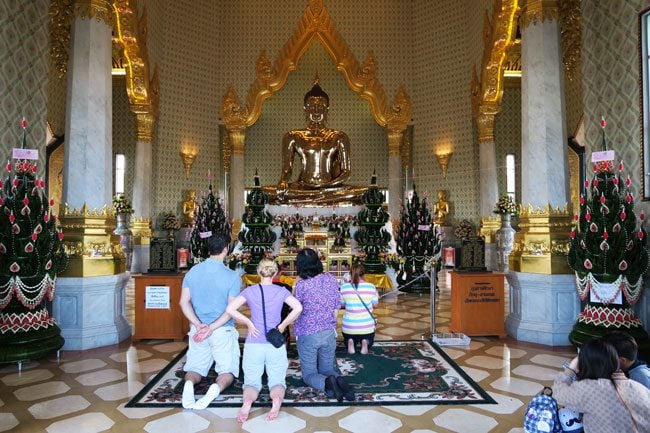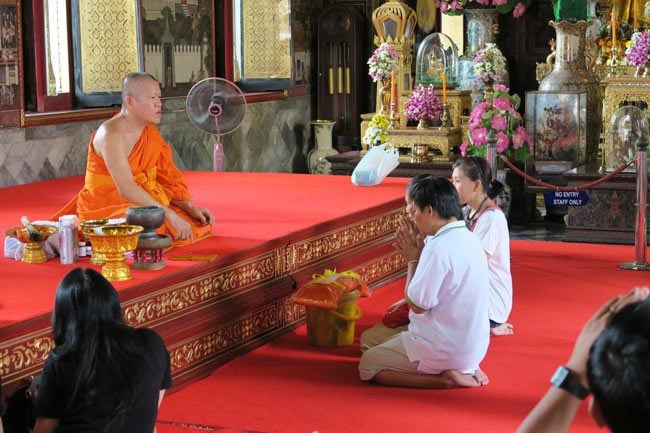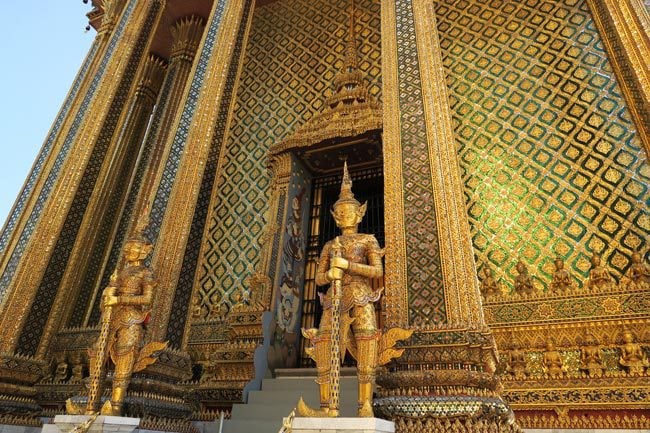 1. Choose Which Thai Islands to Visit
Unless you're backpacking for a few months (lucky you), choosing the best Thai island for your holiday can be the source of one hell of a headache. Your friends have probably been there and have their opinion, Hollywood films like The Beach will paint a rosy picture, and you'll kind of just want to squeeze as many stops during your short visit. I can't blame you! The rule of thumb when choosing where to go for beach and sun in Thailand is to follow the seasons and avoid the crowds.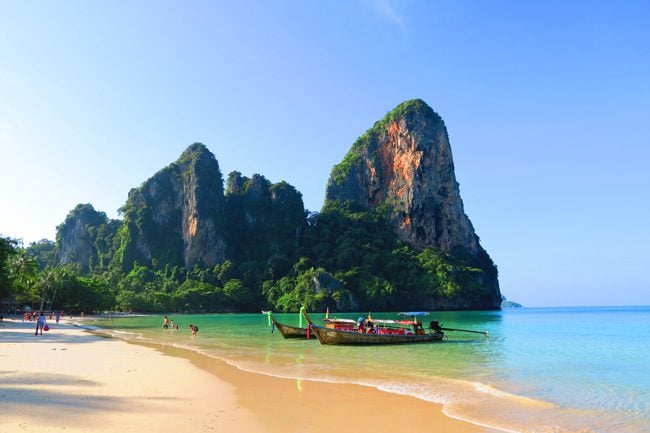 The islands of the Bay of Thailand (popular: Ko Chang, Ko Samui, Ko Phangan | laid back: Ko Kood, Ko Tao) are best visited between December and April, while the islands of the Andaman Sea (popular: Koh Phi Phi, Railay Beach | laid back: Ko Lanta, Ko Yao Noi, Ko Jum, Ko Hai, Ko Lipe) are best visited between November and February. Try to spend 3-5 nights at each stop to not only do absolutely nothing but to also not feel too bad about it by heading out on one or two-day trips.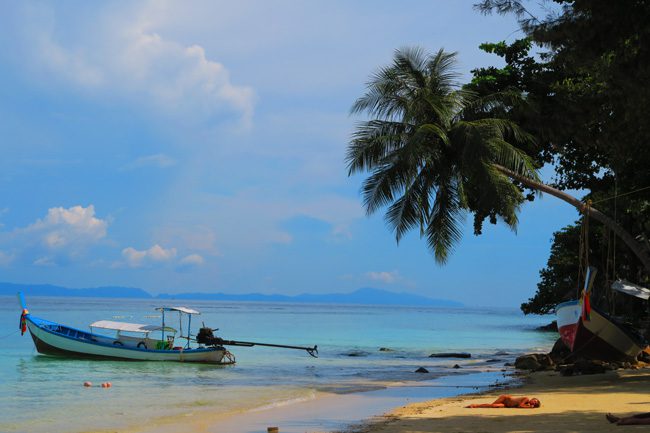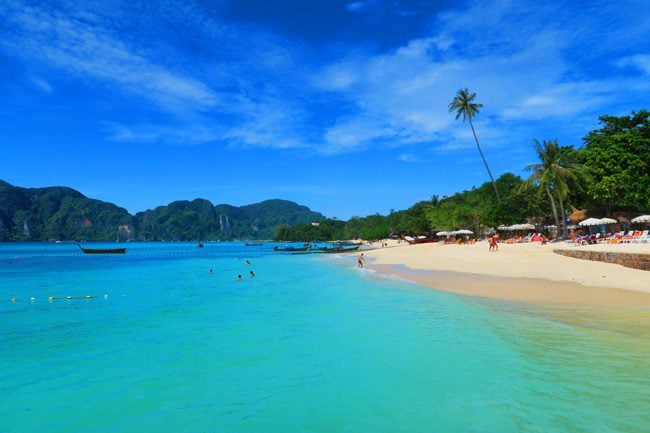 Now It's Your Turn
So these are the absolute top things to do in Thailand, though we've barely scratched the surface in a travel destination that can fill up your entire calendar for a year. Have you been to Thailand and have your own favorite spots? Do you have any questions about this list? Leave a comment below and let's get the conversation started. Ready to visit Thailand? Here's an itinerary for 2 weeks in Thailand including Bangkok and the beaches!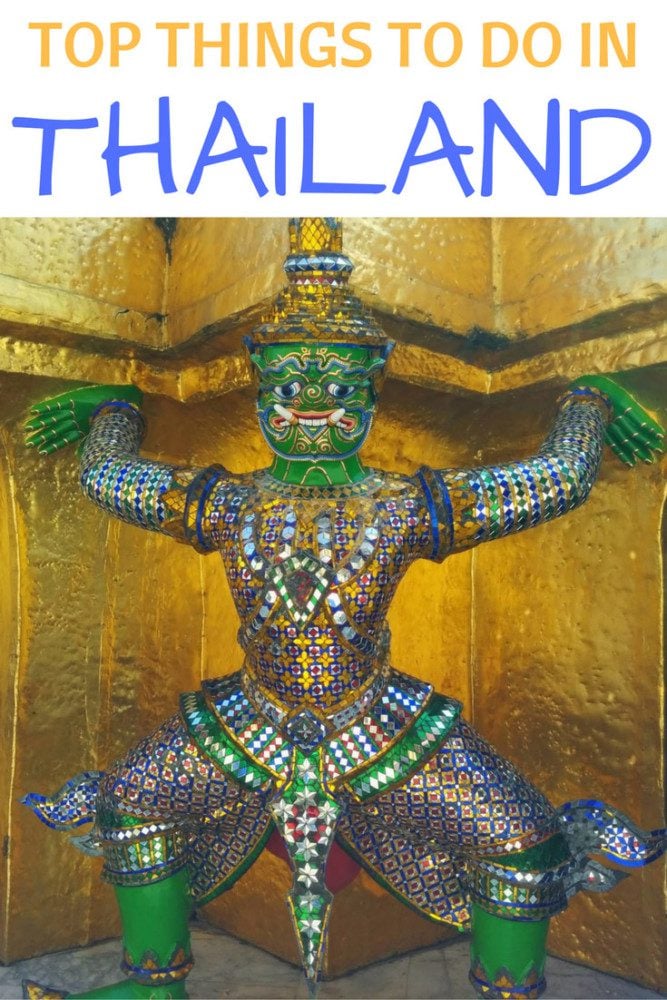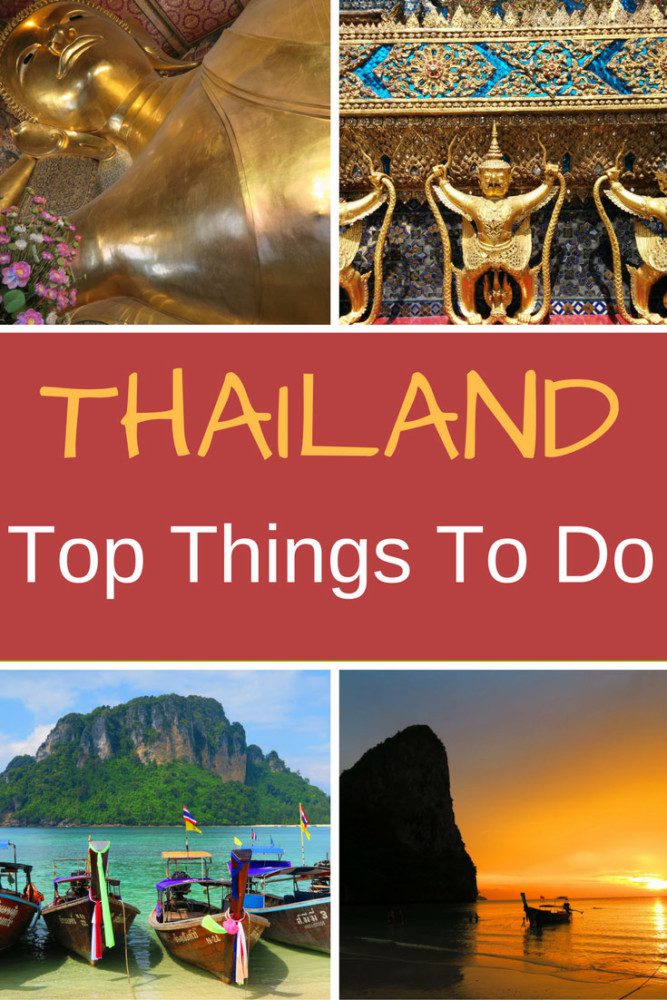 Pin These Photos To Your Favorite Boards!