Top 10 Things To Do In Palm Springs
Often viewed as a luxury destination where days are spent on the golf course or by the pool and evenings partying in one of the nightclubs or fancy restaurants, there's more to Palm Springs than its stereotypical image. From exciting museums to fantastic hiking opportunities, let's start a countdown of the top things to do in Palm Springs.
Heading to Palm Springs?
Explore in-depth travel guides and itineraries to the best California road trip stops and combine your visit to Palm Springs with additional gems in the American Southwest.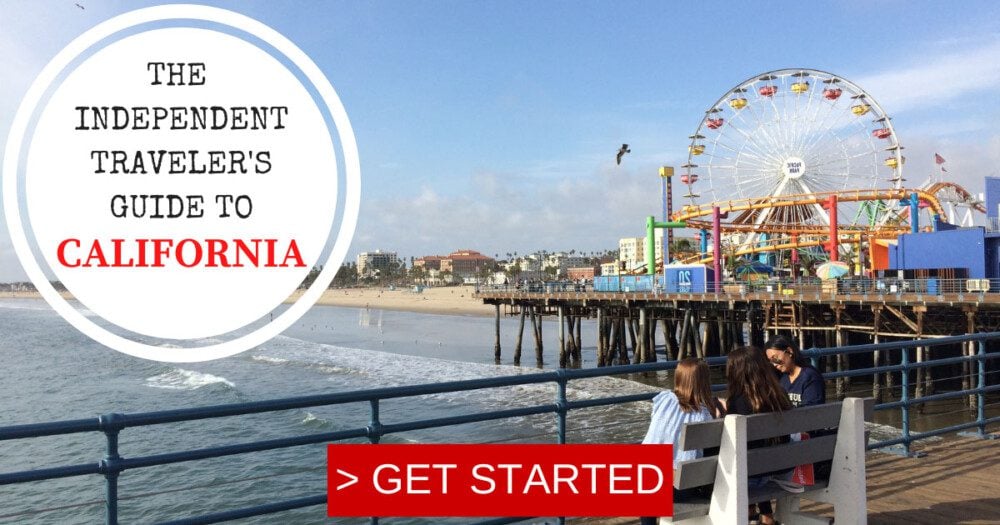 10. Take a Picture With the Cabazon Dinosaurs
Located just 20 miles west of Palm Springs, the Cabazon Dinosaurs are part of a legendary roadside attraction along Interstate 10. It's impossible to miss the massive 65-foot-tall dinosaurs on the drive to or from Palm Springs, and despite often windy conditions, don't miss this quick stop, especially if you're traveling with small children. The Cabazon Dinosaurs were designed and constructed by the owner of the former adjacent diner, the Wheel Inn, and have been featured over the years in pop culture, such as in the iconic video clip for the 80s hit Everybody Wants to Rule the World by Tears for Fears.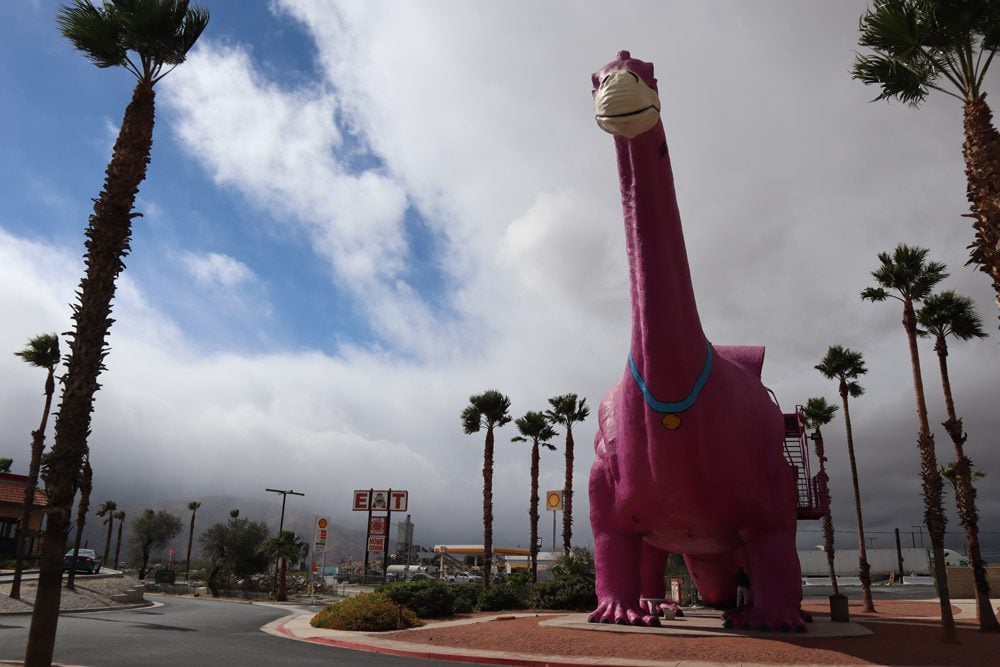 9. Stroll Around the Moorten Botanical Garden
Featuring over 3,000 varieties of desert plants, the Moorten Botanical Garden has been a Palm Springs staple since 1938. Stroll aimlessly around the garden and get acquainted with its thorny residents from around the world that come in all shapes and sizes. A visit to the botanical garden goes well with a downtown walking tour or as a quick activity on an extra hot day in Palm Springs.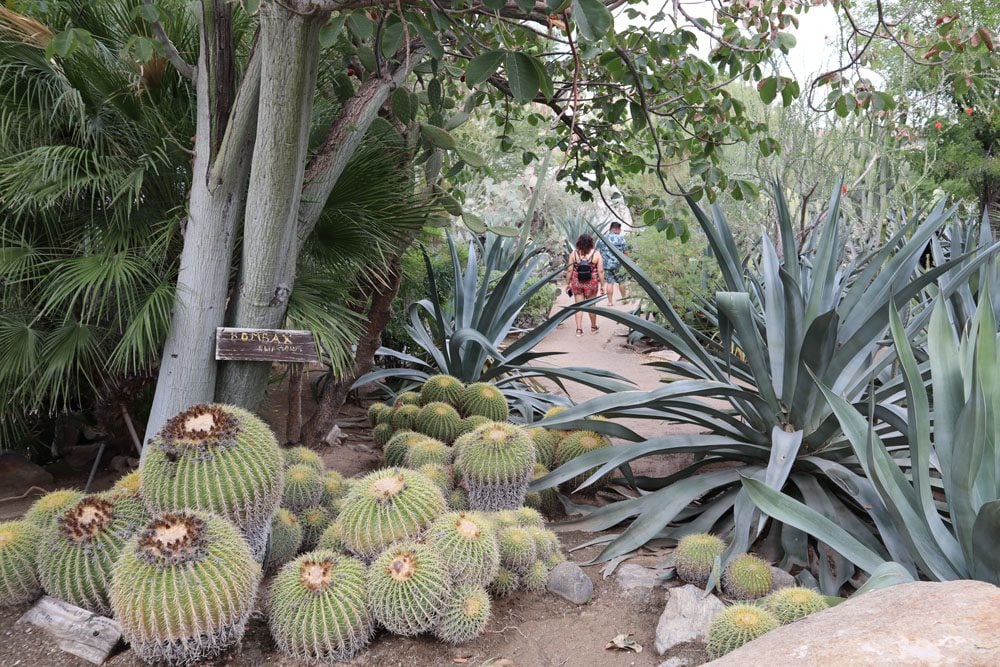 8. Visit the Palm Springs Air Museum
Another great Palm Springs activity for children is a visit to the Palm Springs Air Museum, but even aviation enthusiasts or Top Gun fans should put it on their list. The museum is located next to the Palm Springs Airport and features a large display of WWII-era military aircraft to go along with more recent toys, such as an F-14 and F-117 stealth attack aircraft. The museum's air-conditioned hangars make this stop another good sightseeing option on a hot day.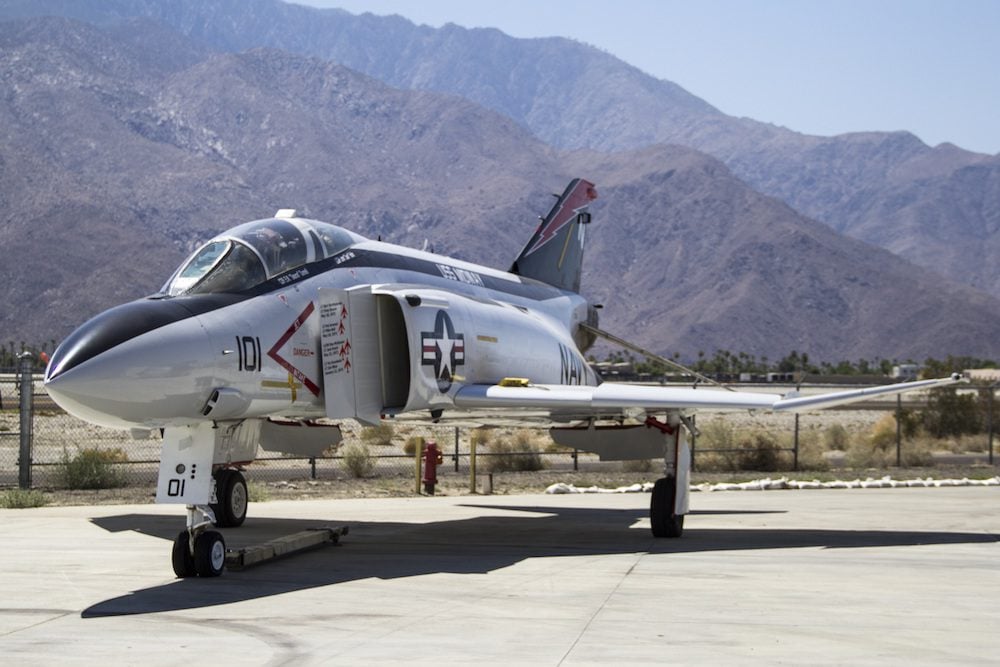 7. Say Hello To Marilyn Monroe at the Art Museum
Even if you're not an art fan, see the oversized Marilyn Monroe statue near the Palm Springs Art Museum entrance. But if you have an affinity for the arts, check out the museum's highly acclaimed contemporary art collection, sculptures, and Native American works. The museum was established in 1938 as the Palm Springs Desert Museum and moved to its current location just two blocks west of Palm Canyon Drive in 1958. It's another top option if the weather calls to head indoors.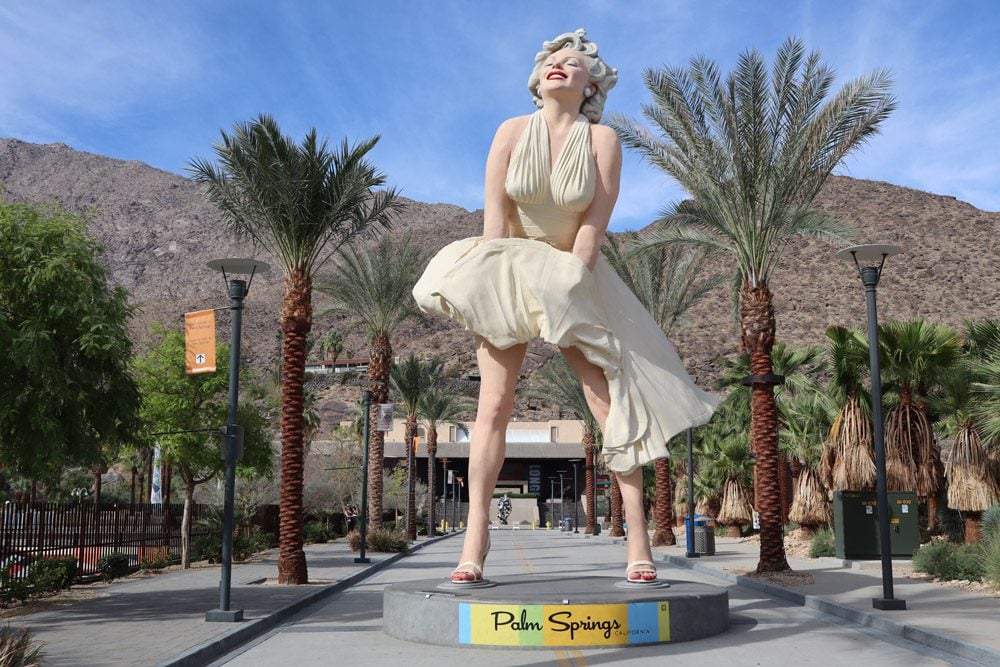 6. See or Visit the Windmill Farms
The narrow valley around Palm Springs is wedged between two enormously-high mountain ranges and funnels cool air from the surrounding regions as it has nowhere else to go. These perfect conditions for generating wind-powered energy are why thousands of wind turbines were erected from the sandy desert floor. It's the largest concentration of windmills in the United States, often featured in popular culture. You can join a guided tour of the area or go for a spin up and down the Interstate or along one of the side roads.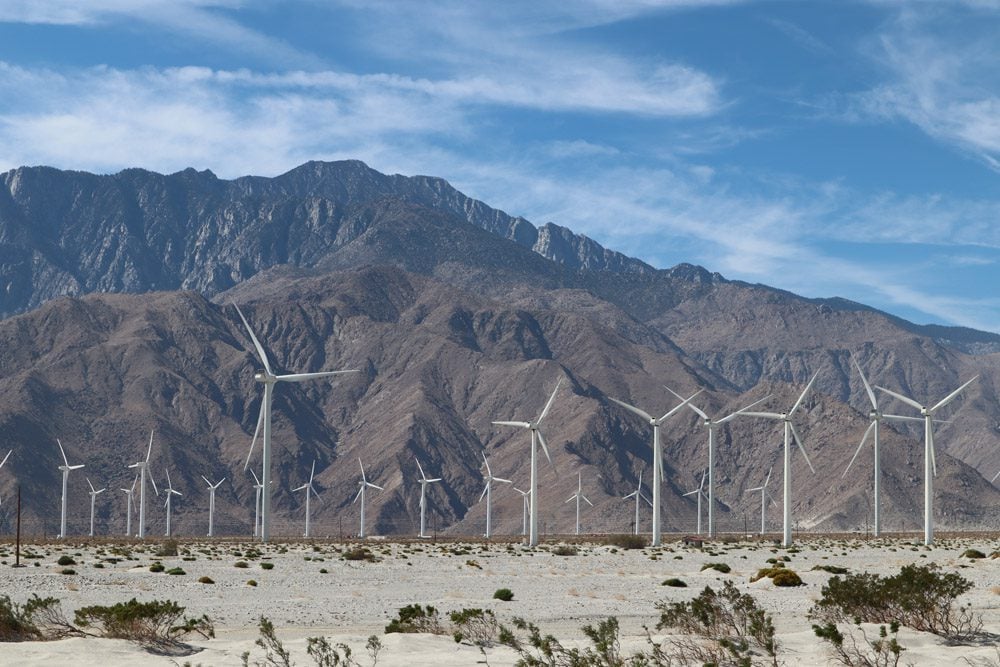 5. Grab a Date Smoothie at Shields Date Garden
Located 20 miles southeast of Palm Springs in Indio, the Shields Date Garden is an optimal stop on the return leg to Palm Springs from Joshua Tree National Park. Go for a stroll around the beautifully-kept garden and its bible-themed stops. Enjoy water fountains, citrus trees, and date trees along the walk. Before heading out, don't forget to grab a delicious date smoothie.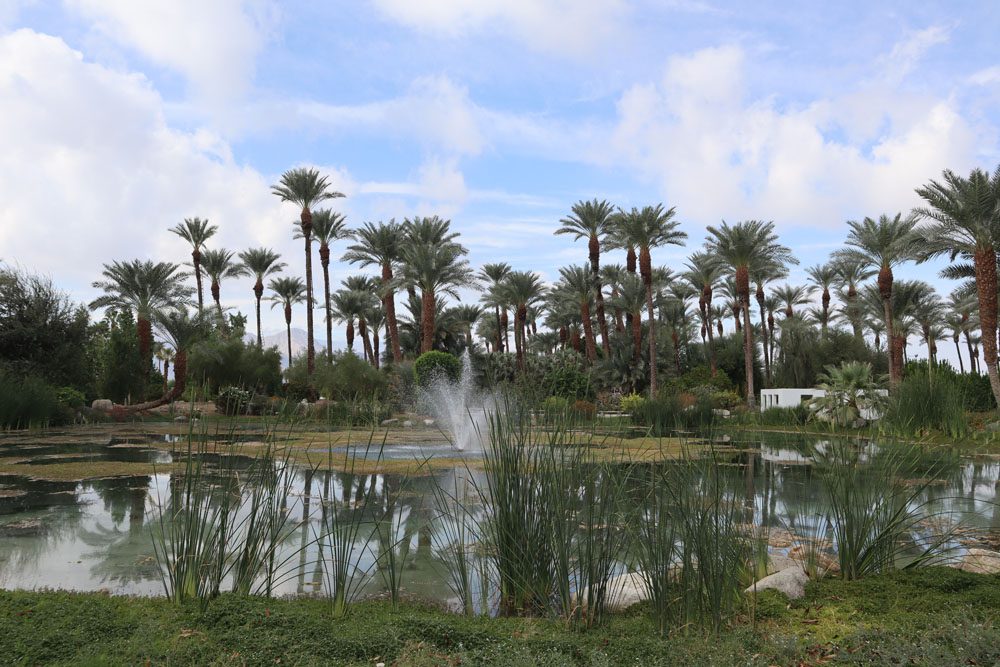 4. See and Be Seen on Palm Canyon Drive
Lined with palm trees reaching for the stars, Palm Springs' lovely downtown climaxes at the intersection of Palm Canyon Drive and Tahquitz Canyon Way. If it's not too hot outside, go for an aimless stroll and check out the area's galleries, boutiques, and historical sites. For sightseeing, head to the McCallum Adobe and the Cornelia White House to learn about the city's history. And don't forget to look down once in a while and see if you recognize some of the names engraved on the 400 stars embedded in the sidewalk.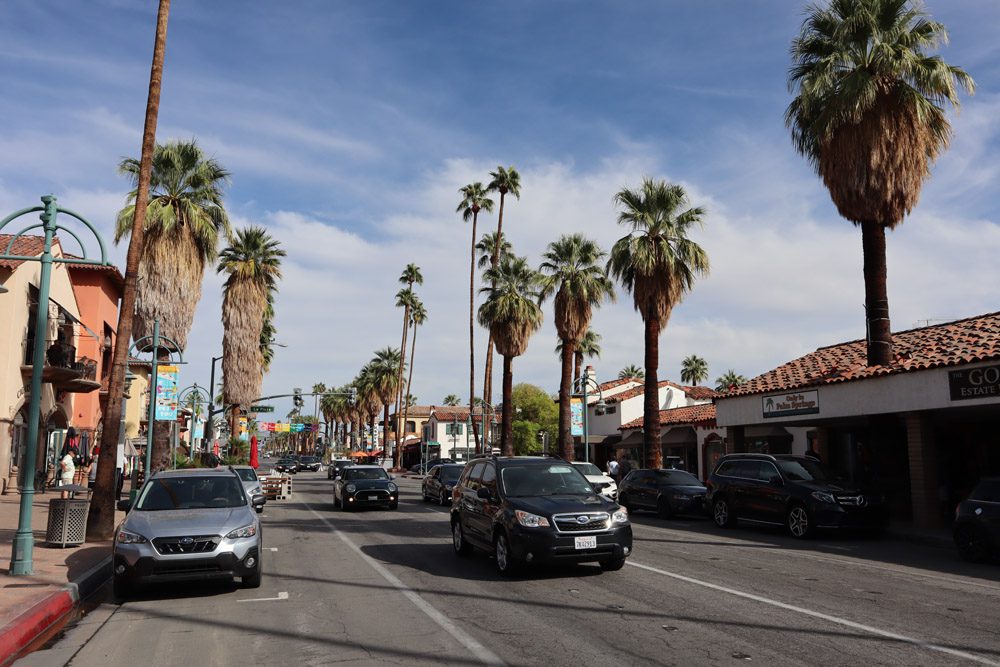 3. Hike to a Desert Oasis in Indian Canyons
If you won't make it to Joshua Tree National Park or don't have the time to hike to one of its oases, Indian Canyons is a convenient opportunity just ten minutes from downtown Palm Springs. This nature reserve is part of the Agua Caliente Indian Reservation and features miles of hiking trails focusing on three canyons. The hike to Palm Canyon is the most appealing, but Andreas Canyon is an attractive alternative in which you can also extend the fun by hiking to Murray Canyon. This is a unique opportunity to see how human life could flourish in an otherwise harsh desert environment.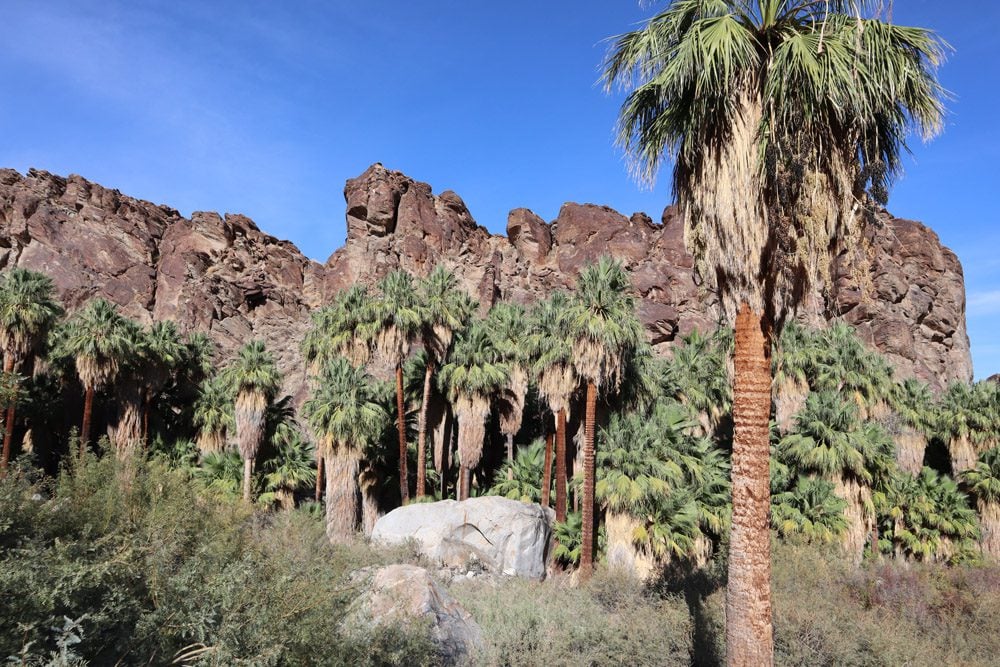 2. Take to the Skies on the Palm Springs Aerial Tramway
Unless you are superhuman enough to hike to Mount San Jacinto, the best way to leave the desert floor behind and teleport yourself to an alpine-like landscape in a matter of minutes is by hopping on the Palm Springs Aerial Tramway. This engineering marvel is the world's largest rotating tram, traveling over 2.5 miles up the rugged Chino Canyon to Mountain Station at an elevation of 8516 feet (2595m). As you exit the tramway, join a network of hiking trails in Mount San Jacinto State Park, the easiest of which is the short Desert View Trail.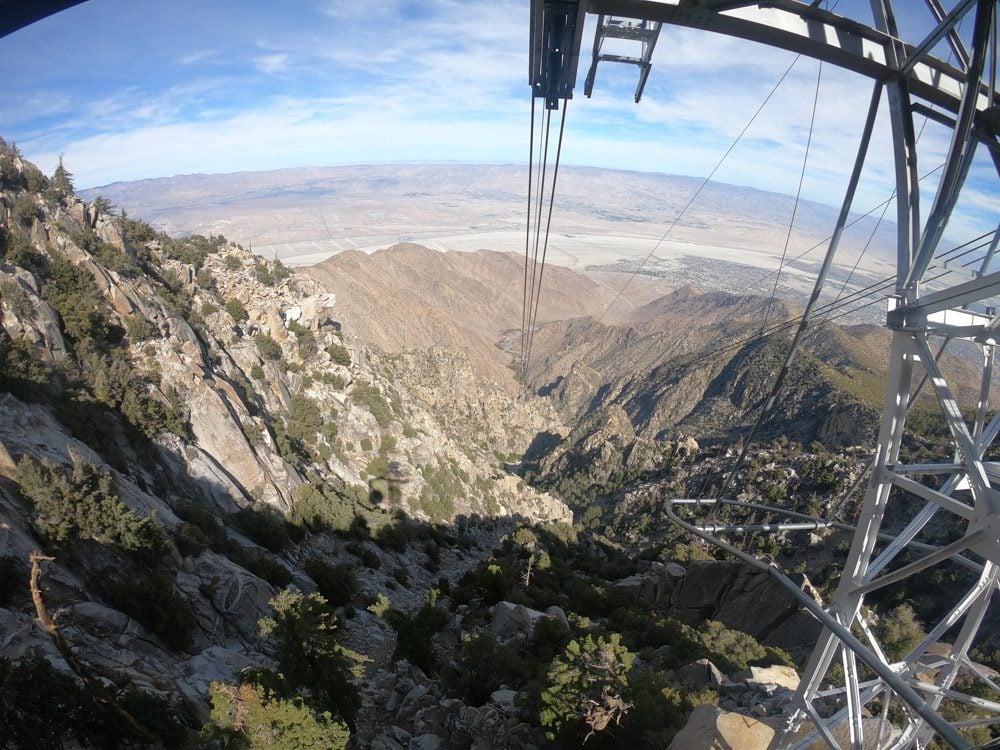 1. Spend the day at Joshua Tree National Park
If you've already made it to Palm Springs, take a break from cocktails-by-the-pool or another round of golf and head to Joshua Tree National Park. The park not only boasts an unparalleled concentration of its namesake tree but also showcases some of the most impressive and bizarre-looking desert landscapes in the American Southwest. On a one-day visit to Joshua Tree, focus your effort on the park's more interesting northwestern section. Visit the enchanting Cholla Cactus Garden or stick around for sunset at Keys View before driving back to Palm Springs.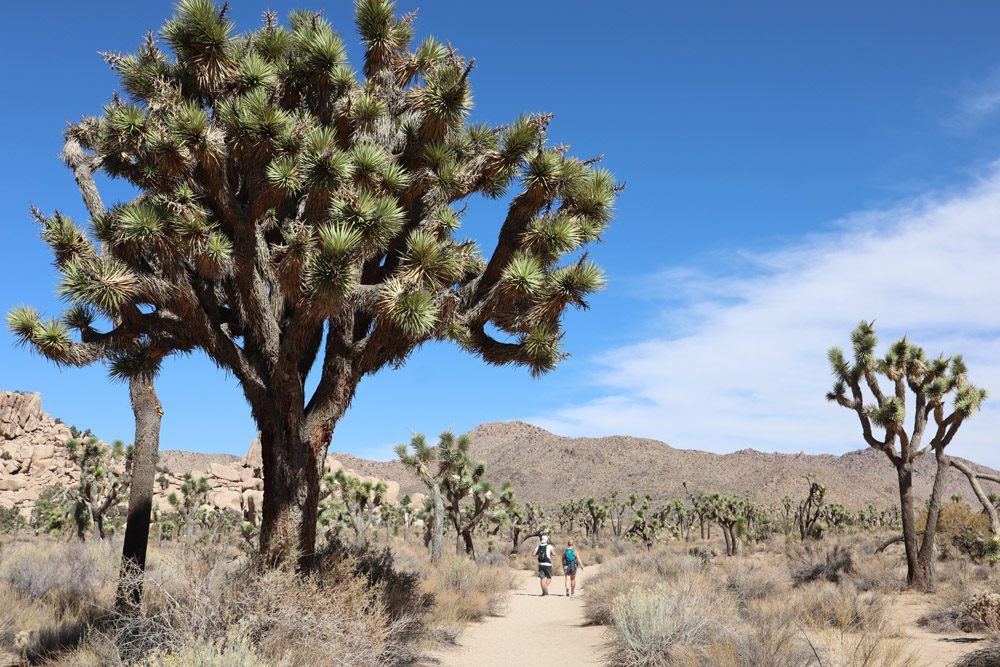 What's Next?
This wraps up the countdown of the top things to do in Palm Springs. Hopefully, this list will inspire you to turn your Palm Springs road trip into an active visit, as there are lots to see and do in this part of the desert. Plan your visit with this in-depth Palm Springs travel guide and itinerary, and explore additional California guides. If you're planning an epic desert road trip, explore other travel guides to the American Southwest.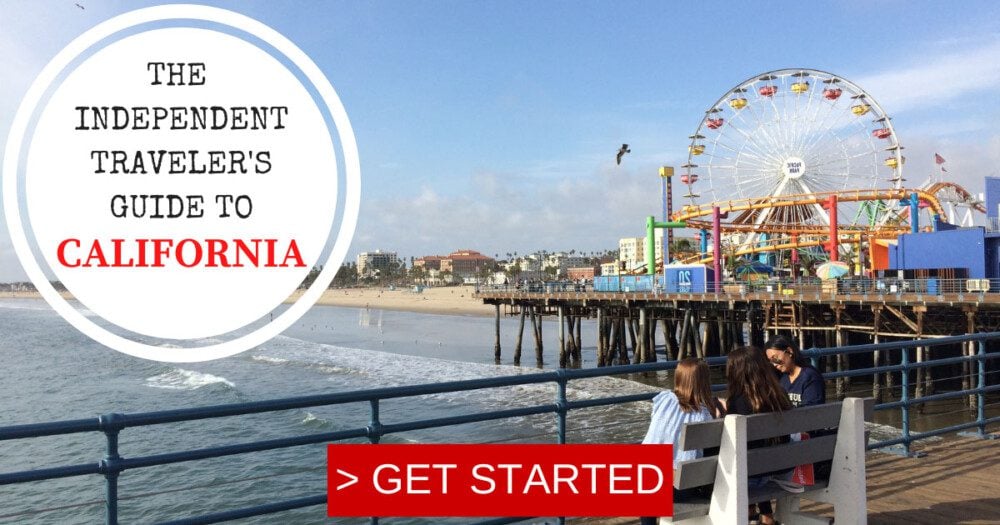 ---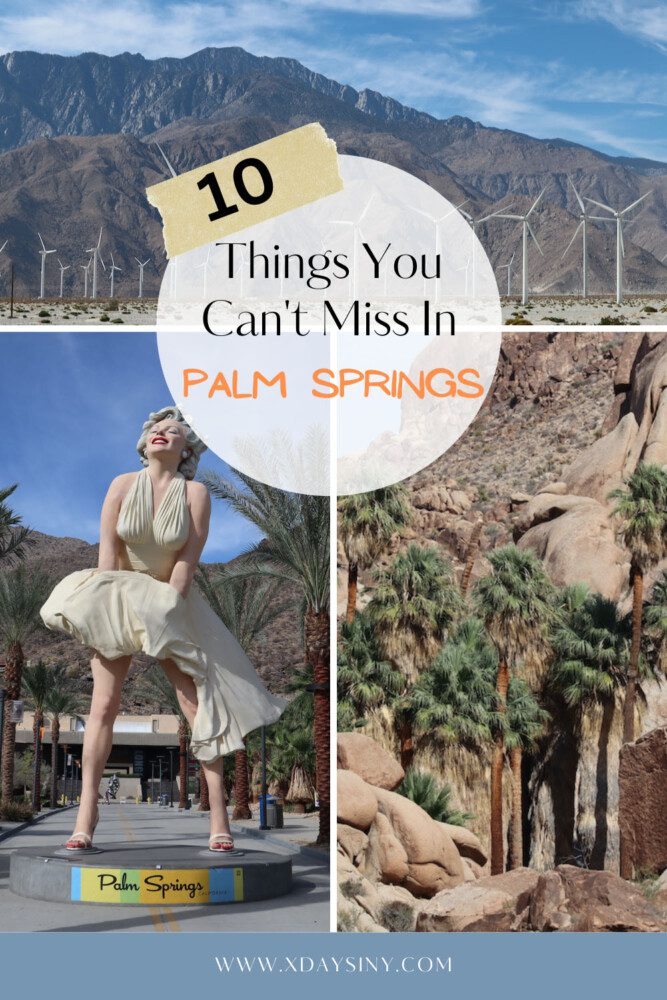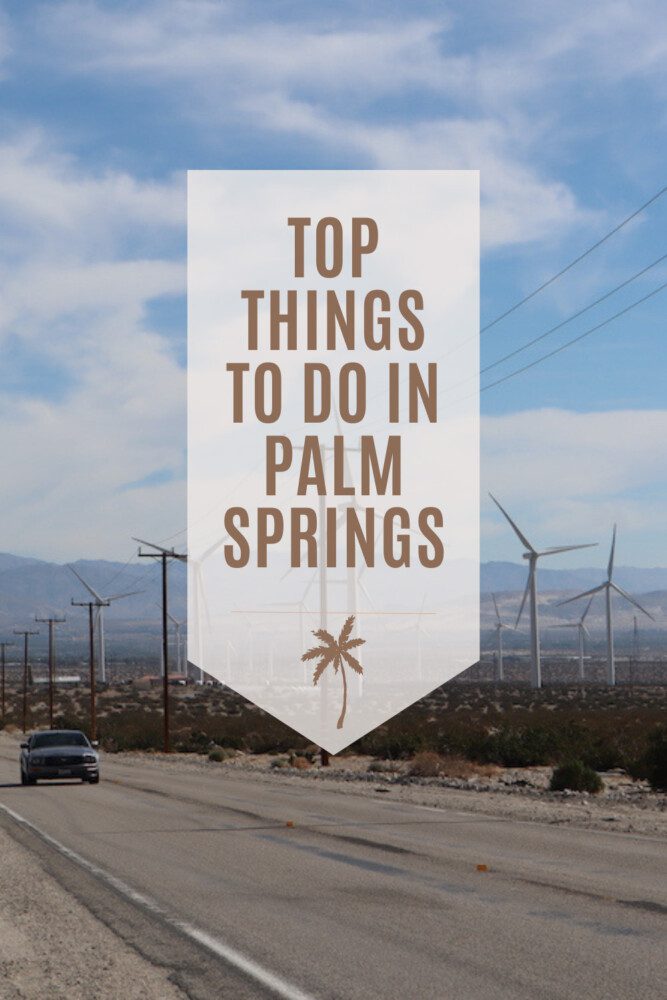 Pin These Images To Your Favorite Boards