Top Family Hotels In Disneyland And Metro San Francisco
Heading to Disneyland with the family? Visiting San Francisco for the first time? Finding a good hotel can be a pain in these popular destinations and considering you'll be spending most of your day in the outdoors – why spend so much on accommodations? Here are a few excellent hotel choices for traveling families and couples to Disneyland and San Francisco.
No Frills, Just a Great Location
The Alamo Inn & Suites strikes a good balance between price versus comfort. Located just a short walk from the Downtown Disney District, your room comes with free Wi-Fi, a mini-fridge and even a microwave. Guest parking is free, there's an outdoor swimming pool and the hotel will even help with Disneyland tickets if you haven't bought any in advance (I hear the lines are a real bummer). Be sure to request one of their renovated rooms.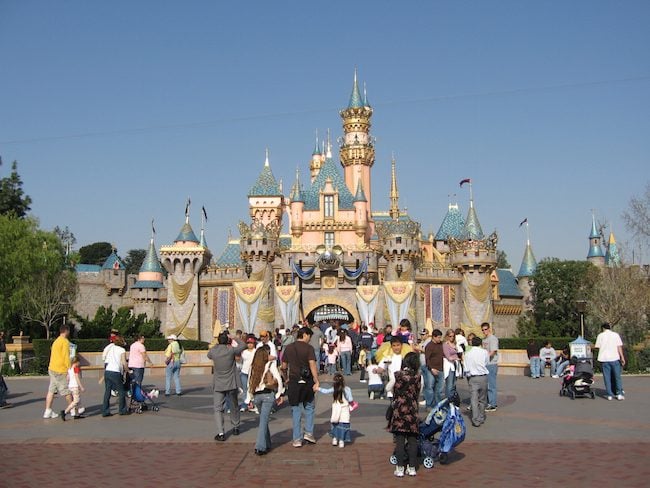 Image via Wikimedia
Value for Money
La Quinta is one of the top value for money hotels in Anaheim. The hotel is just a 20-minute walk to Disneyland and a 15-minute drive to Knotts Berry Farm, Anaheim's 'other' mega theme park. Your stay includes a free buffet breakfast and your room is equipped with a microwave, refrigerator and free Wi-Fi. If you feel like taking the family out for dinner, Downtown Disney is just minutes away on foot and you'll find there plenty of options to satisfy every family member's palette.
Watch the Fireworks from Your Balcony
Though it might look a bit old on the outside, the Sheraton Park Hotel looks impressive once you step through its front doors. Disneyland is just a 10-minute walk down the road, and Disney staff are on-premises to assist with any bookings at special discounts. Ask for a room with balcony views of the legendary park, but in any case, your room will have huge beds, a safe and even a coffee machine with Starbucks coffee (though the Wi-Fi could use some work).
Close to the Airport
Catching an early flight out of San Francisco and want to stay close to the airport? The Embassy Suites San Francisco Airport – Waterfront is as pampering as an airport hotel can get. With a complimentary airport shuttle, awesome complimentary breakfast and even a free happy hour (that's right) – can you really go wrong? To add to the fun, each room has a private living room, separate sitting area and kitchenette. The hotel is positioned right on the pretty San Francisco Bay, so enjoy the gorgeous view but just don't forget to catch your ride to the airport!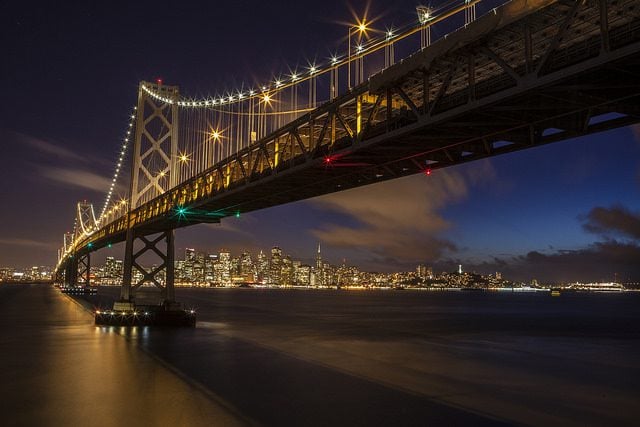 Image via Flickr by: Anthony Quintano
Just Across the Bay
Downtown San Francisco hotels are notoriously expensive, with demand totally exceeding supply for the better part of the year. So it's not a bad idea to base yourself just across the famous Bay Bridge at the Hilton Garden Inn. It's one of best-priced hotels in the area and it offers easy access to San Francisco, not mention sensational views.
So before you visit the Magic Kingdom or ride the cable car, consider these hotels for a vacation that won't break the bank.