Illinois Hotels For Every Occasion
Stretching from Lake Michigan down to the deep Midwest, Illinois is one of America's busiest states. So as you would expect, there are plenty of accommodations to choose from, suiting all visitor types. Here are a few top hotel choices for families, couples, and even backpackers.
View to the Gateway Arch
Heading to St. Louis to catch a baseball game or to visit the Gateway Arch? Why not stay on the other side of the Mississippi River in East St. Louis. Home to the Gateway Geyser, the second tallest fountain in the world, the small town offers easy access to the downtown area. The Casino Queen Hotel is well positioned to get you to the city in no time, and its spa rooms offer sensational views of the Gateway Arch. As its name suggests, the hotel is also home to a casino. But not to worry, it's in a separate building from the hotel.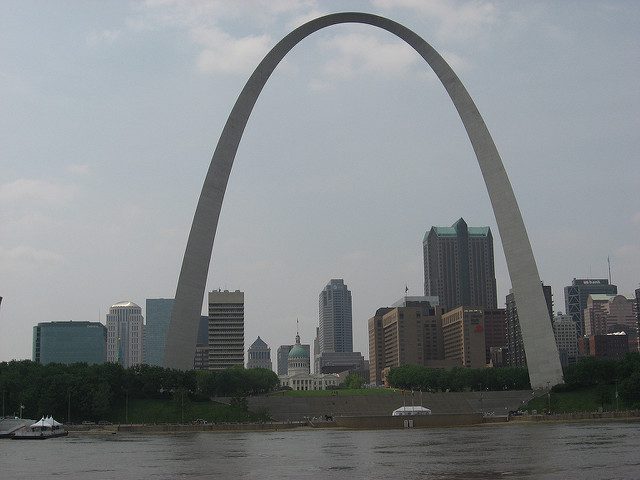 Image via Flickr by: IllinoisHorseSoldier
Family Vacation and Romantic Getaway
A perfect escape for families with children or couples seeking a romantic weekend, the Eagle Ridge Resort and Spa in Galena will have you constantly debating whether to stay in your room or explore the grounds. Aside from the four golf courses on its grounds, guests will enjoy over 23 miles of hiking and biking trails, kayaks and paddleboards, an indoor pool, and more surprises. Rooms are large and comfortable, with a huge bathtub to wrap up the day.
A Quick Escape From the City
A twenty-minute drive from downtown Chicago brings you to the Champagne Lodge & Luxury Suites, a perfect escape for couples living in the Windy City. Your huge luxury suite includes a hot tub, rainforest shower, and even a walk in steam room to get that blood flowing. To work up the romance, fire up the fireplace and start your perfect weekend. After a good night's sleep and breakfast, the Waterfall Glen Forest Reserve is just a few minutes away. Do a bit of hiking or just enjoy nature at your own pace before heading back to the city.
Comfort by the Airport
A good choice for business travelers and those on an overnight layover, the Hyatt Rosemont is right by the convention center and O'Hare Airport. The hotel boasts several restaurants to take care of breakfast, lunch, or dinner and rooms are all equipped with a mini fridge. If your meeting or flight is canceled, you'll be happy to know the White Pines Golf Course is just 10 miles away and even closer to the hotel you'll find jogging and hiking paths to keep you fit.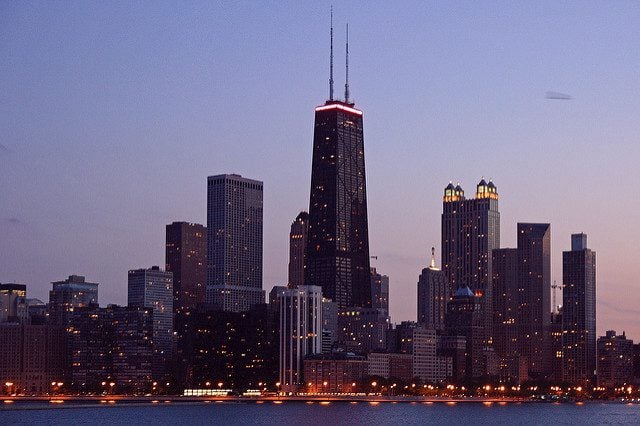 Image via Flickr by: Burt Kaufmann
Backpackers by the Lake
There are plenty of hotels in Chicago to choose from but what about hostels? Here's one for you backpackers out there. The Chicago Getaway Hostel is located in a safe neighborhood with easy access to downtown. You can go for a dorm room or upgrade to a private room. Both options are available with shared or private facilities and in any case, it's a great way to meet like-minded travelers before moving on to your next destination.
So the next time you're visiting the Windy City, looking for an escape to the country or just heading on a road trip, consider some of these hotels.
This post is part of the Hipmunk July 2016 campaign