Where to Find a Taste of Luxury While Traveling in Europe
While many would jet off to far-flung destinations like the Caribbean or the Indian Ocean when going for a luxurious vacation, exploring beautiful places while enjoying first-class service doesn't always require taking a long-haul flight. If you're on the hunt for your next luxury holiday destination, here are some tips on where to find a taste of luxury while traveling Europe.
Madeira, Portugal
The stunning island of Madeira is one of Portugal's best-kept secrets. Dubbed the "Flower Island", Madeira is a fascinating destination along the Atlantic Ocean, with breathtaking mountain landscapes, charming villages, and stunning coastlines. Despite its relatively small size, Madeira is a diverse island, offering something for everyone, including those who want to travel in luxury.
Funchal, Madeira's capital city, is an ideal base for your holiday. It's a city well-suited for walking, with picturesque cobblestone streets lined with colonial-style buildings. The city is also home to beautiful parks and gardens to enjoy a scenic stroll, such as the Madeira Botanical Gardens and the Monte Palace Tropical Garden. For the ultimate luxury escape, stay in Reid's Palace. Perched on a cliff overlooking the Atlantic, Reid's Palace Hotel features luxury amenities like an oceanfront spa, gorgeous pools, and direct access to a lovely beach.
If you're looking for long sandy beaches, consider taking a day trip to the nearby Porto Santo Island. It's famous for its 9 km sandy beach and fun water activities, like kayaking and snorkeling. Porto Santo is a two and a half four ferry ride from Funchal.
Rome, Italy
Rome is a great destination for solo adventurers as one of the world's most popular tourist destinations. The city is bustling with activity and famous for its iconic monuments and historic sights, from the massive Colosseum to the iconic Trevi Fountain.
While traveling the sites of Italy, the Colosseum should be first on your list when sightseeing in Rome. Explore the ancient Roman amphitheater and have your pic taken with the gladiators. Don't forget to check out the Pantheon, a famous Roman landmark built around the 2nd Century AD. As you wander around Rome's city streets, you'll see gelaterias on almost every corner, so grab a scoop or two! Better yet, grab a seat at one of the pizzerias and order a slice of mouth-watering pizza.
Venture into the Vatican City, where you'll find famous sites like the Sistine Chapel and St. Peter's Basilica. Then, visit the Vatican Museum, which holds a fascinating collection amassed by the Catholic Church throughout the centuries.
Monte Carlo, Monaco
Monaco may be one of the world's smallest countries, but it has plenty of things to offer, especially for luxury travelers, especially the capital city of Monte Carlo. Lying along the French Riviera, you'll find all sorts of yachts docked in the port of Monaco, making it a playground for the rich and famous.
There are many things to enjoy in Monte Carlo for the world's most sophisticated travelers, but a visit to the Royal Palace should be at the top of your list. It's perched on a hill and offers a superb view of the harbor below. Next, stroll around the Monaco Yacht Club and treat yourself to a delicious meal at one of the fancy restaurants. Better yet, grab a seat at an al fresco cafe and watch people passing by. Who knows, you might come across a celebrity or a famous personality.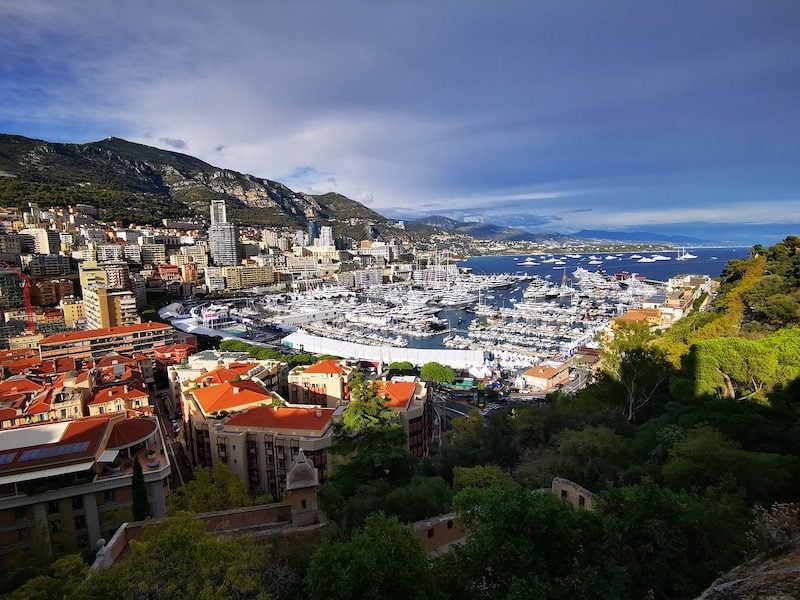 When evening comes, visit one of the beach bars along the port. The port is lovely during the day but comes alive at night when the music begins pumping at the many bars and clubs. If you want to rub elbows with the rich and the famous, this is where you should go. Your trip to Monte Carlo won't be complete without visiting one of the city's casinos to gamble. Head to Monte Carlo Casino, which lies in the city center.
Sorrento, Italy
Sorrento is a picturesque coastal city situated on the stunning Amalfi Coast – a perfect base for exploring the south of Italy. Stroll along its cobbled streets, hike through lemon groves, or enjoy coastal views along the port. Plus, if you're seeking stunning holiday rentals in Sorrento, this beautiful part of Italy has plenty for you.
Soak up Sorrento's dolce vita atmosphere by simply strolling around the coastal town and into its cafe-lined square. Head to Villa Comunale, a lovely park with well-manicured gardens where you can enjoy the panoramic views of the Bay of Naples. From the park, walk down to the charming port called Marina Piccola.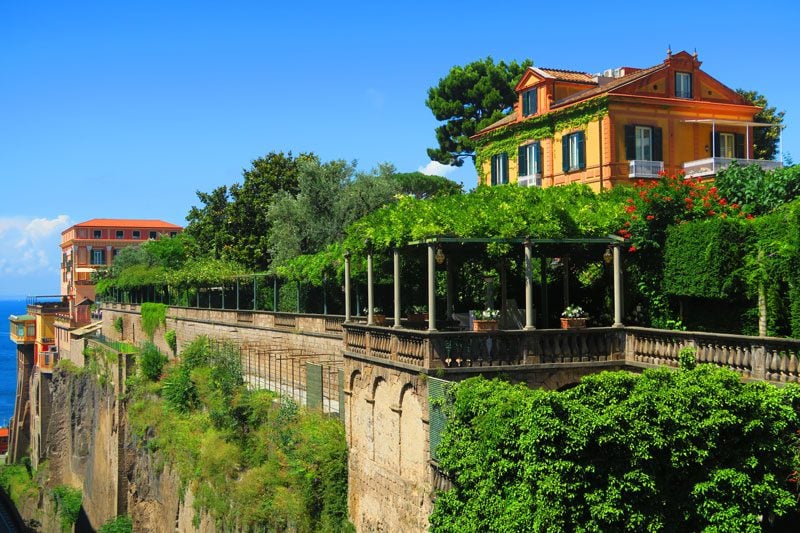 Never leave Sorrento without discovering the city's delectable cuisines. Blessed with abundant local produce, Sorrento is one of Italy's best places to enjoy good food and wine. Marina Grande is a fantastic place to hunt for great restaurants serving fresh seafood paired with local wine.
Seville, Spain
Seville is a large and beautiful city in Southern Spain and an ideal destination for luxury travelers looking for sun and sangria. As one of Spain's most popular destinations for the jet-set crowd, Seville offers many fun travel activities that appeal to luxury travelers.
For the ultimate luxury experience, take a tour of the city at night. Spend a day cruising the river, enjoy the stunning views, and indulge in delicious food and drinks with friends or family. There is plenty of culture and history to take in, while tucking into the most incredible and modestly priced tapas. It's the perfect spot to begin if you're planning on traveling in Spain.