Day 4: Stellenbosch Wine Country Day Trip
On the last of this 4 days in Cape Town trip, I would embark on another recommended day trip, this time to explore the Winelands. The Western Cape is famous throughout the world for its great wines and I wanted to see what all the fuss was about.
Cape Town Winelands Day Trip Route:
All the spots mentioned on this road trip are available on this map. Simply click on the image to open in Google Maps.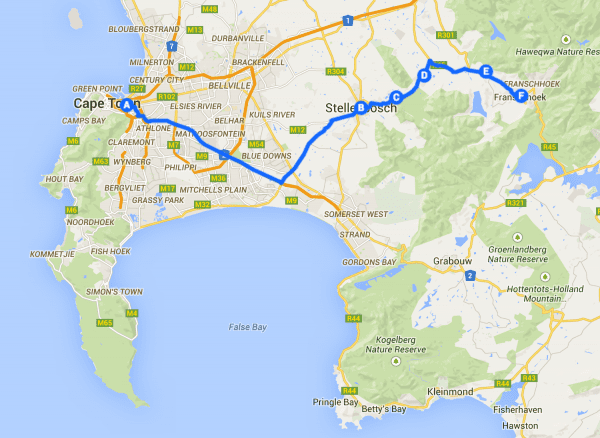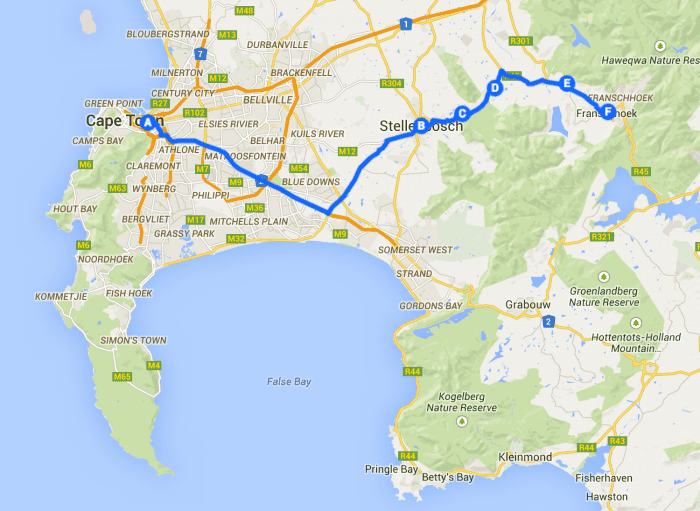 Saturday Morning Market
Before heading out, I got an early start and headed on this beautiful Saturday morning to the eastern neighborhood of Woodstock and The Old Biscuit Mill on 375 Albert Rd. This former biscuit factory is now the best city market in Cape Town and best visited on a Saturday morning. Throughout the week, you'll find here fashion boutiques, craft, and gourmet shops but the real attraction happens on Saturday (from 9 am to 2 pm) when local farmers from across the region put their fine produce on display and food stall galore line up to serve you anything from delicious meats, cheese, coffee to gourmet bites.
It's here that I found the best biltong throughout my travels (the South African version of American beef jerky but so much better) and as you can see in the video, it can get pretty lively as well. A visit to the Old Biscuit Mill is a great way to start your weekend.
Now it was finally time to hit the road and explore the wine country. The Western Cape is world-renowned for its wine, primarily the whites of Sauvignon Blanc and Riesling. The Winelands as they are referred to are the towns of Stellenbosch and Franschhoek, along with Paarl and Somerset West.
A day trip from Cape Town to the Winelands is a great choice not only because of the fine wines you'll be tasting but also for the cute Dutch colonial style towns, beautiful wineries, lush valleys and the majestic setting for all of this with the mountains on every side. You can't go wrong with a visit here, especially if you enjoy wine.
A few tips to help you plan your Winelands visit:
Wineries are closed on Sundays
It's not humanly possible to visit all the wineries or even 'the best' ones so just choose 2 or 3 and take the time to enjoy the beautiful grounds that most of these wineries occupy.
Wineries are also a good place to relax and grab a bite to eat. Choose one that has outside open spaces to enjoy the view.
Opening hours change in the wintertime and summer is the best time to visit as opening hours are long and there are more hours of sunshine.
Strolling Around Stellenbosch
The capital of the Winelands is undoubtedly Stellenbosch and it'll only take you about 45 minutes to get there from Cape Town (if there's no traffic) along the R310. The drive is pleasant and once out of the city, you'll start seeing wide-open farmland on each side of the road and the mountains getting closer and closer.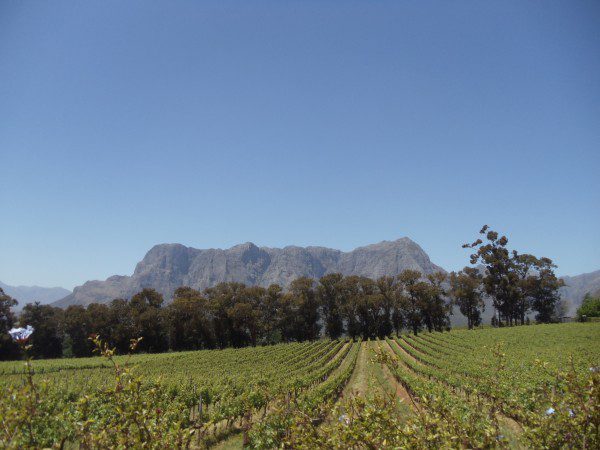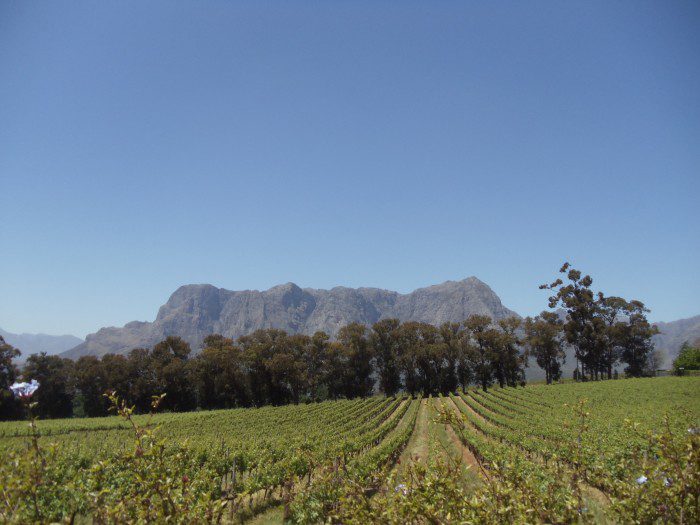 Stellenbosch is the second oldest town in the Western Cape after Cape Town and the center of wine country in the province. It's also the first stop on this day trip. Stellenbosch was founded in 1679 by Governor, Simon van der Stel, who named it after himself – Stellenbosch means "(van der) Stel's Bush". This theme would be repeated with other towns he founded. He was looking for new places to settle outside of Cape Town and discovered this spot nestled along the Eerste River.
Dutch and Afrikaans influences are evident throughout this region from the people to the architecture to the wineries. It feels very 'Europeanness' around here. The town is also home to Stellenbosch University, a top-notch school in South Africa, and is famous for its 300-year-old oaks which line the side of its streets (Stellenbosch is also known as 'the city of oaks').
Park the car near the Braak, the large park in the center of town, and simply head out to stroll around town. You might even be greeted by a 'local' band who will welcome you to town!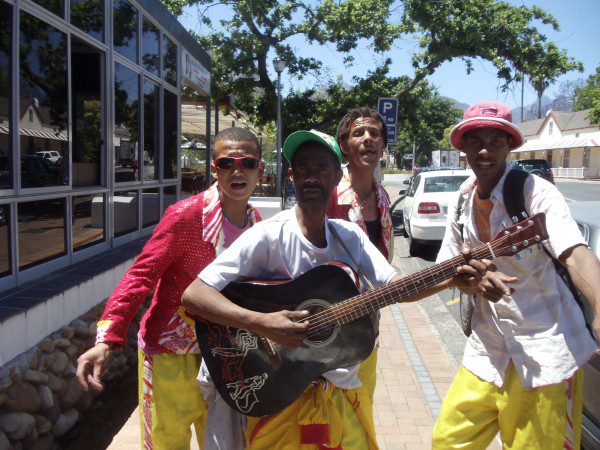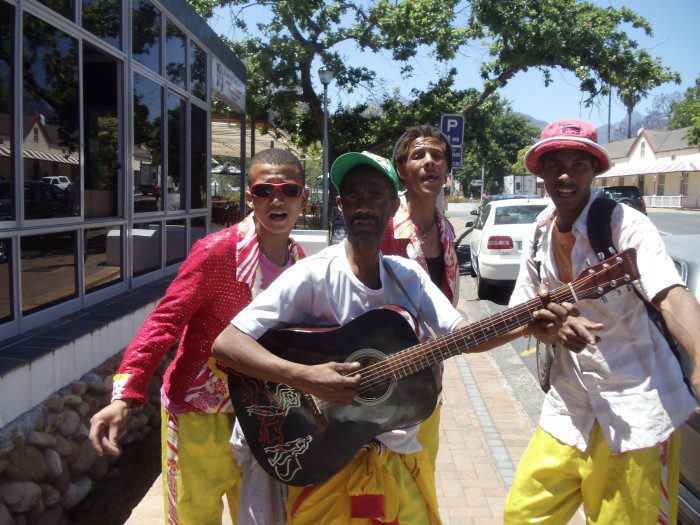 A good place to start is by exploring the historic area around the Braak, which holds numerous restored whitewashed buildings. You'll find here the former Dutch East India Company building and the Rhenish Church, which are worth a stop.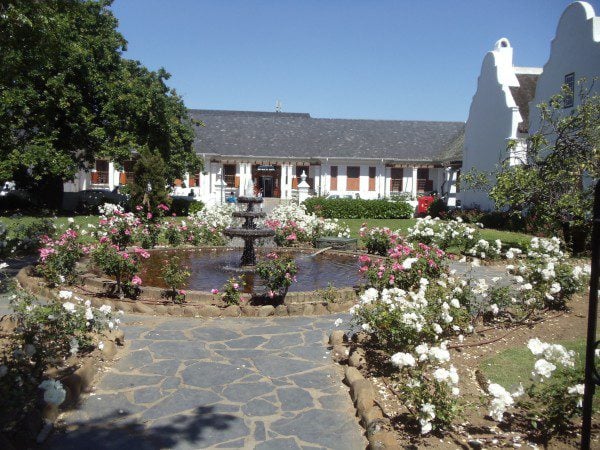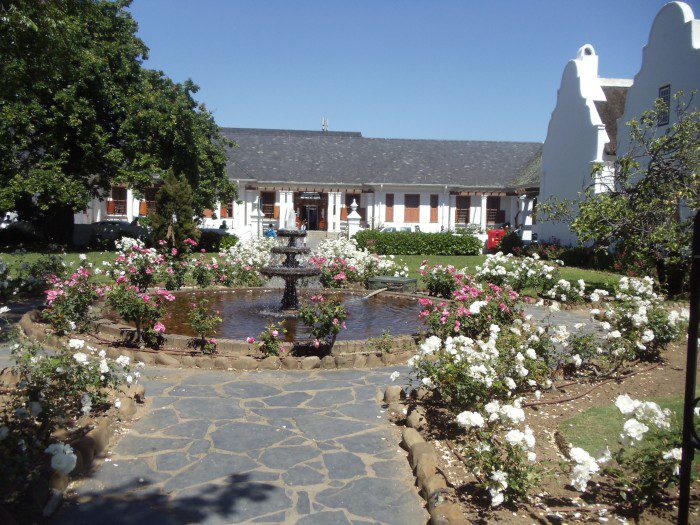 Then, head into town and explore the areas of Church and Dorp Streets as well as their intersecting streets. This is the most interesting part of town with dozens of historical buildings meshed between shops, restaurants, and cafes.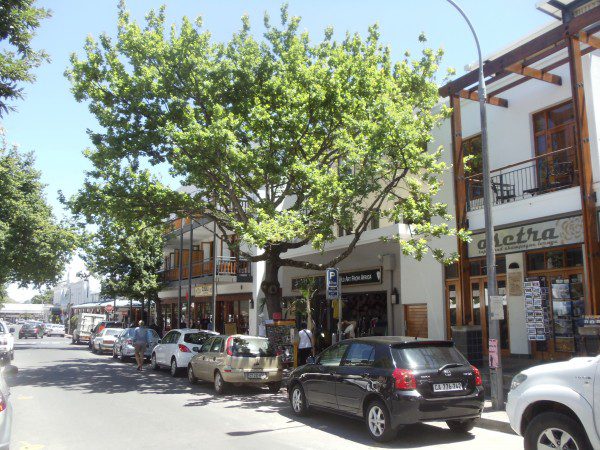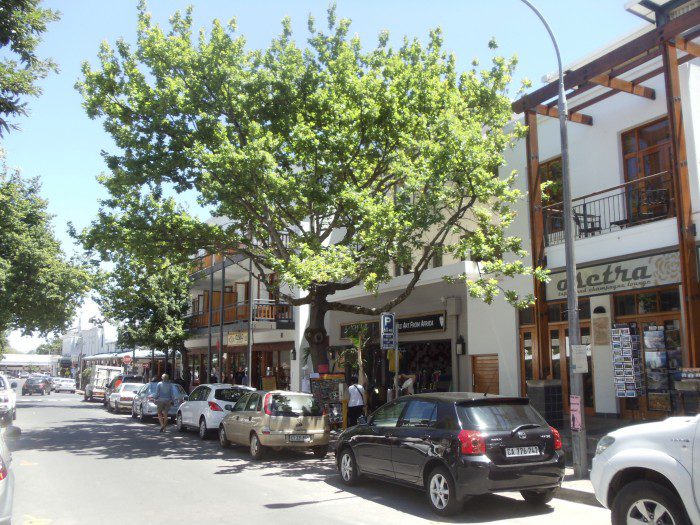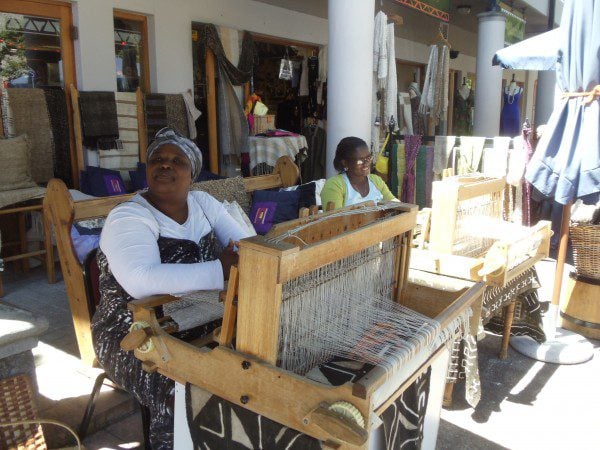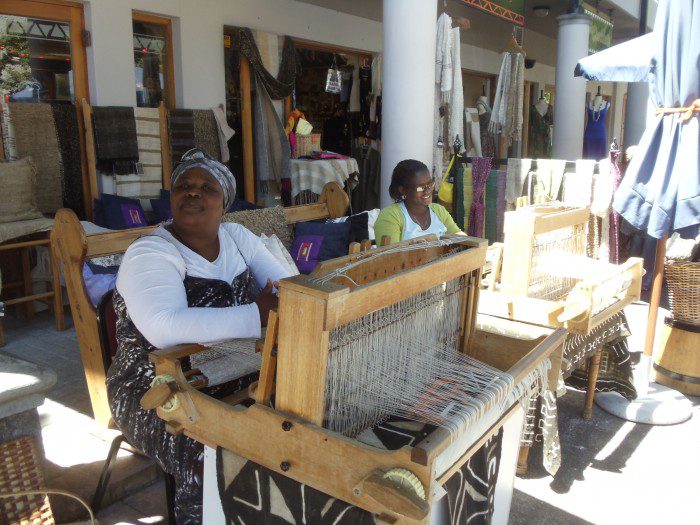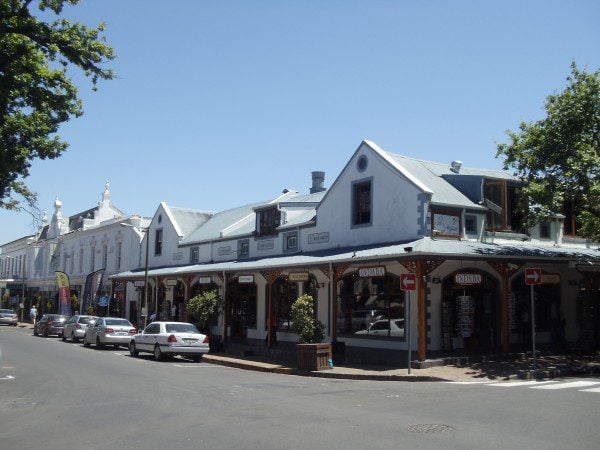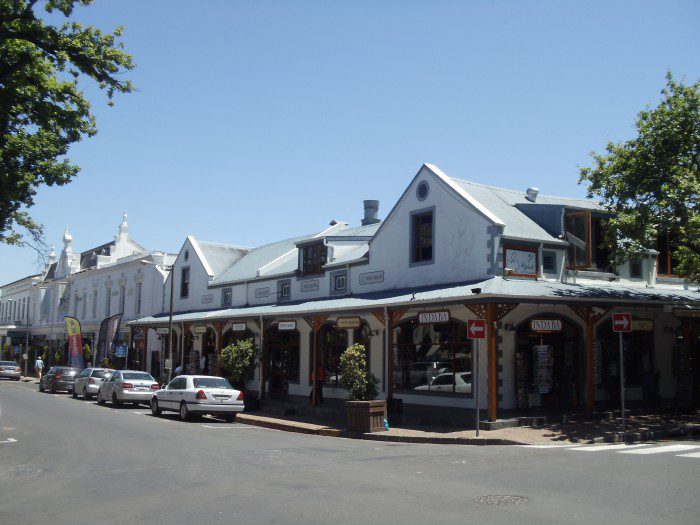 A worthwhile stop if you like architecture, is at the Theological Seminary at 171 Dorp St, a beautifully restored 18th-century building where you'll be greeted by two giant palm trees. I later stopped for a short coffee break at Manouche on Andringa St but there are many good options in this cute little town. If you'll be spending more than one day exploring the Winelands, Stellenbosch is a good place to base yourself. There are many accommodation options and plenty to see. I wish I had more time to explore but it was time to taste some wine.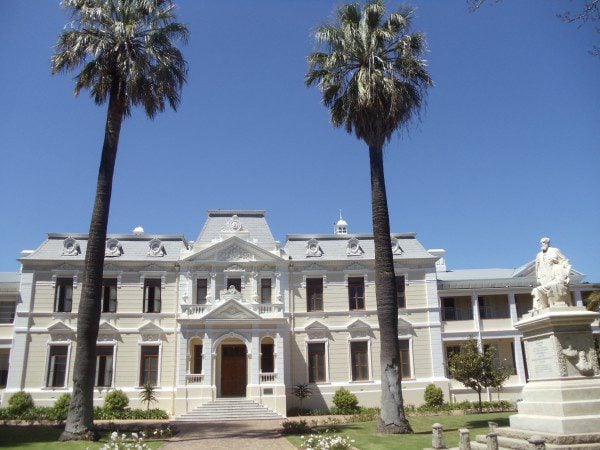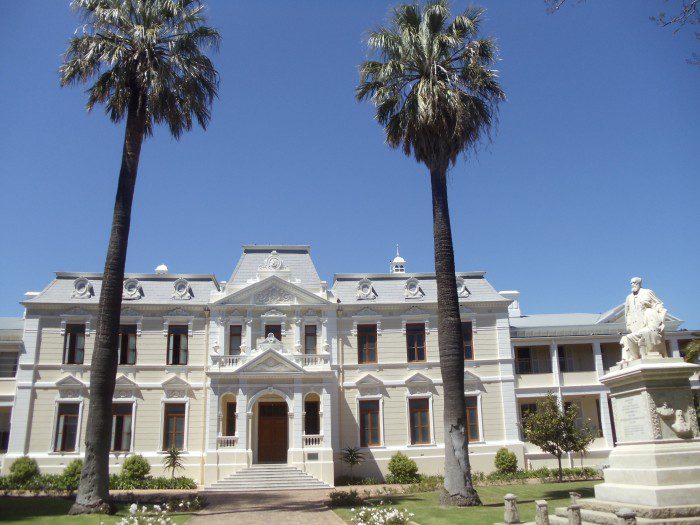 Stellenbosch Wine Route
I headed out of Stellenbosch via the R310 which over here is also known the Wine Route and is clearly signposted. The road twists its way through a lush valley nestled between two mountain ranges and dotted with countless wineries. The dilemma here is where to stop as it all seems so beautiful. I did a bit of research beforehand but pretty much stopped where it looked nice. You can get more scientific in your quest for the best winery but what I was looking for the most, is a place to not only taste great wine but also to relax outdoors as the weather was pleasant.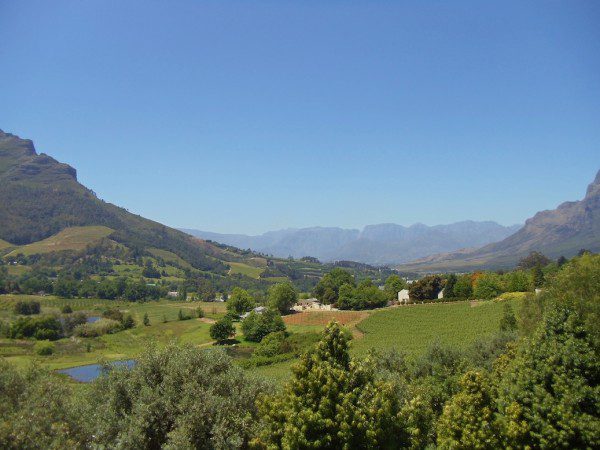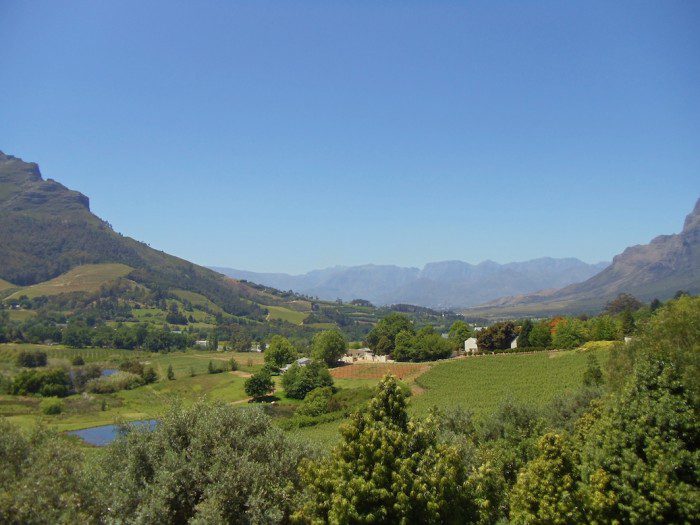 My first stop was at Tokara, which offers a modernly designed tasting area along with a large selection of wines and brandy. There's also a restaurant and other fine food for sale such as olive oil, cheese and much more. The property itself is beautiful and you can get excellent valley views from here.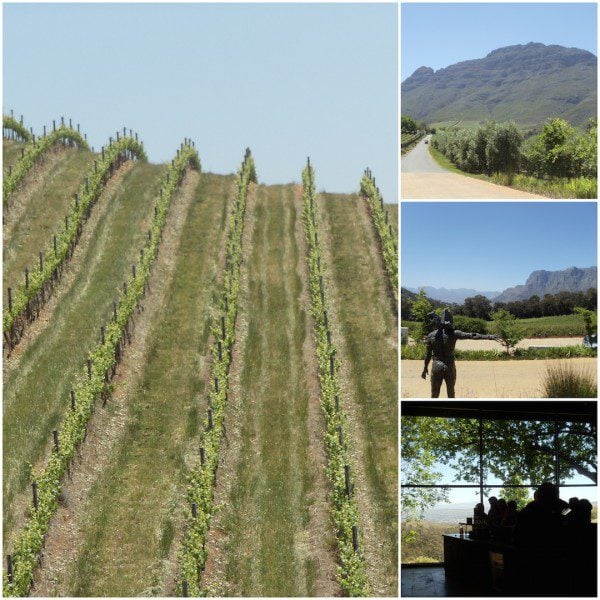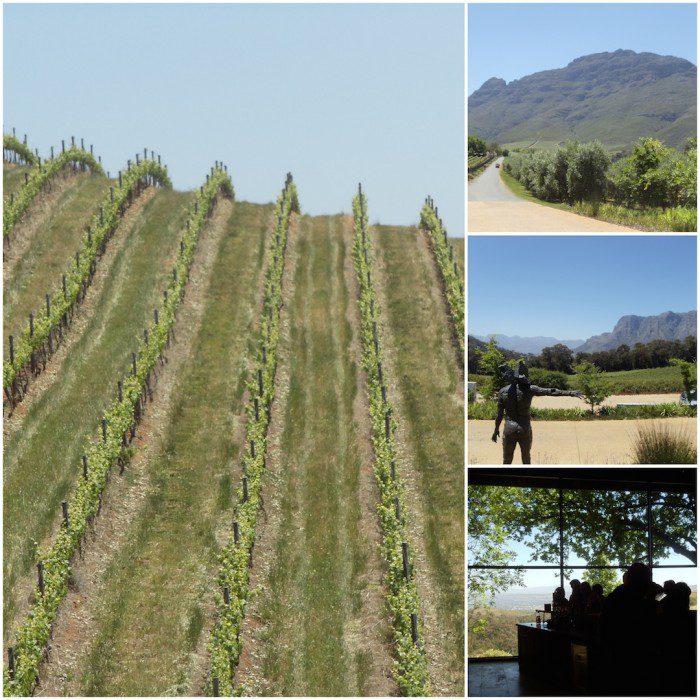 After my first taste, I continued to drive on the Stellenbosch Wine Route towards Franschhoek for about 10 minutes. This stretch of the road takes you into prime farm country in a very lush valley. On your right, you'll see a turn to the Boschendal Wine Estate. This place has been making wines for over 300 years and you'll immediately notice the Cape Dutch influence on the residential buildings as you enter the grounds with its tree-lined pavements.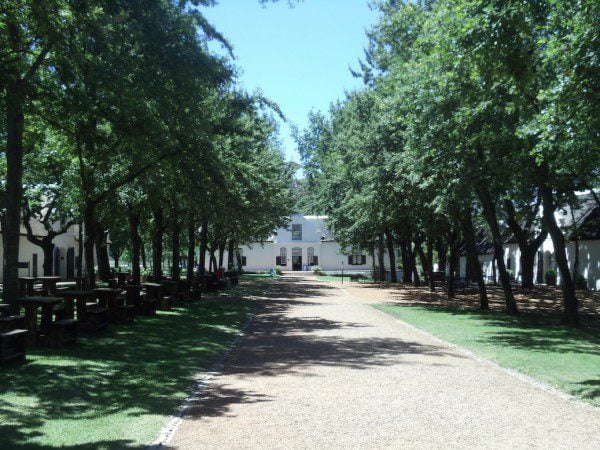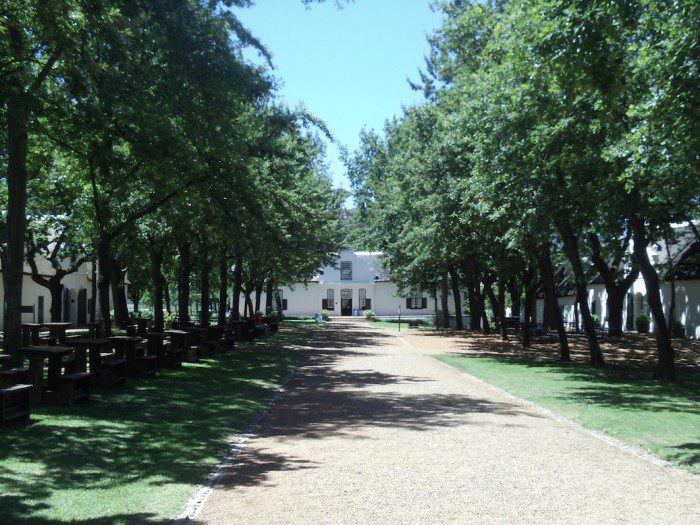 Boschendal is not only a winery but also a working farm. This lush piece of property is also scattered with gardens and is popular with weddings. You can visit here for the day or even stay the night. Aside from wine tasting, Boschendal offers tours of the vineyards and old manor house as well as a few fine dining options (check their website for times).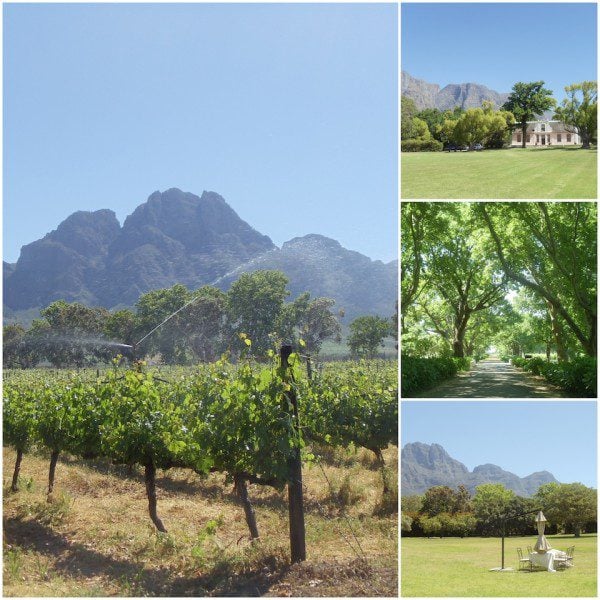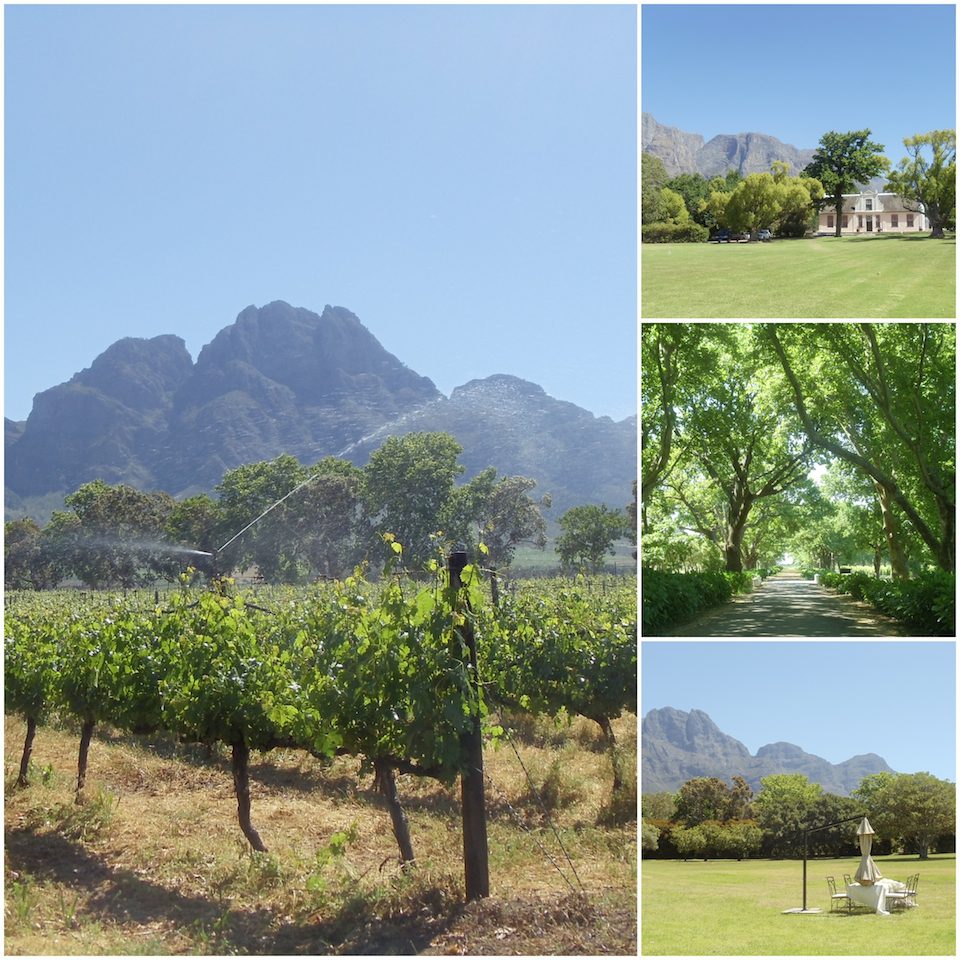 I made my way to the tasting room to enjoy a wide selection of wines including Cabernet Sauvignon, Shiraz, Merlot, Chardonnay and Sauvignon Blanc. The staff here are very friendly and take the time to explain to you the science behind the wine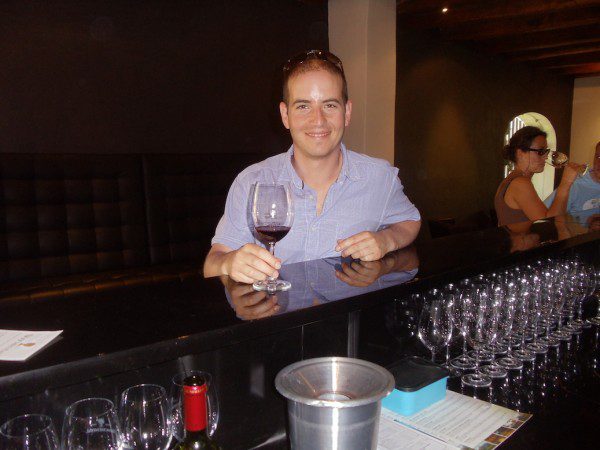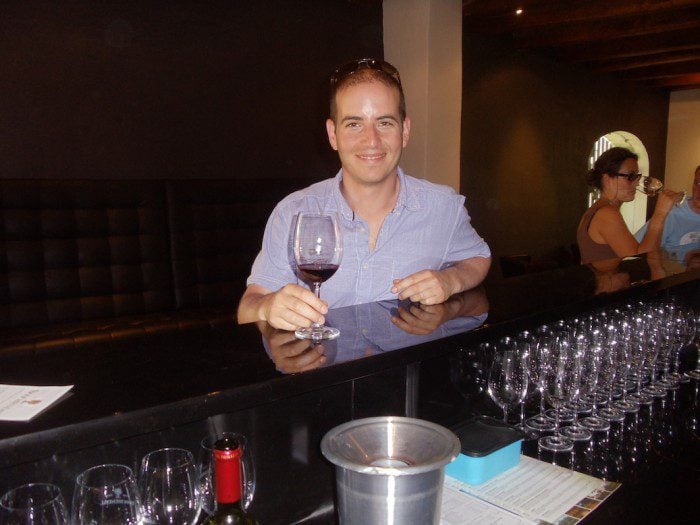 Since Boschendal was so beautiful with plenty of sunny spots as well as shaded areas, I headed to the Farmshop & Deli which is situated in the original wagon house. This place serves excellent lunches and you can grab a seat in the outside area under the shade. There are other dining options here and some require a reservation in advance.
Franschhoek Wine Route
After letting the wine settle and a short snooze on the grass, I headed back to the car and drove towards Franschhoek. After a few minutes, you'll reach a fork in the road and the R45. It's left to Paarl and right to Franschhoek. Take a right and you're now officially on the Franschhoek Wine Route. If you think you are driving through Provence you're not too far off. The area in and around Franschhoek was settled by herdsmen but looks and sounds the way it does today because of French influence. Huguenots Frenchmen settled here in the late 17th century at the grant of the Dutch East India Company to escape persecution at home. They brought with them their winemaking skills and took advantage of the lush valley surrounded by mountains, to make Franschhoek one of the prime winemaking towns in the Western Cape. The French love of food was also imported here and Franschhoek is known for its high culinary standards, primarily in French cuisine of course.
Having visited two wineries already, I couldn't keep tasting wine and driving but did a stopover at one of the more impressive of the area's wineries at La Motte. Not only is this place an award-winning winery but it's also beautiful in its own right. I walked around for a bit to enjoy this beautiful property before hitting the road again.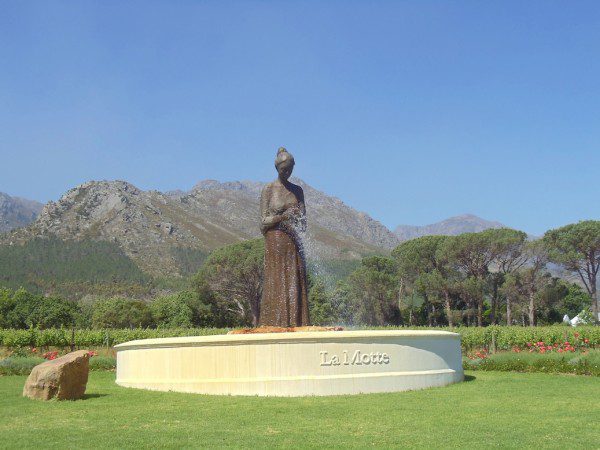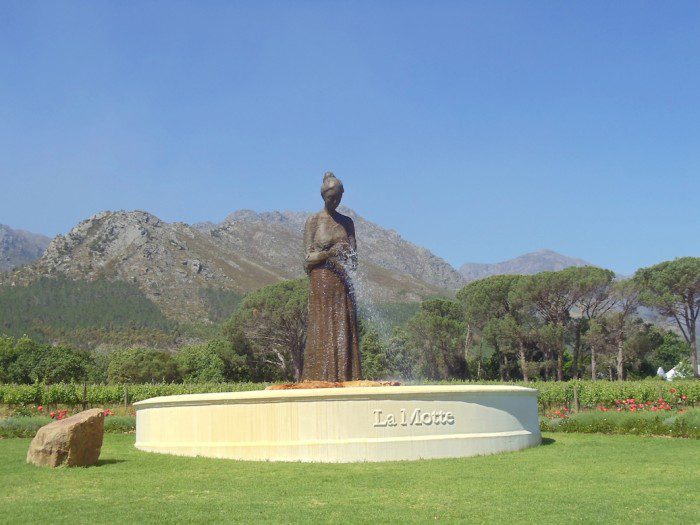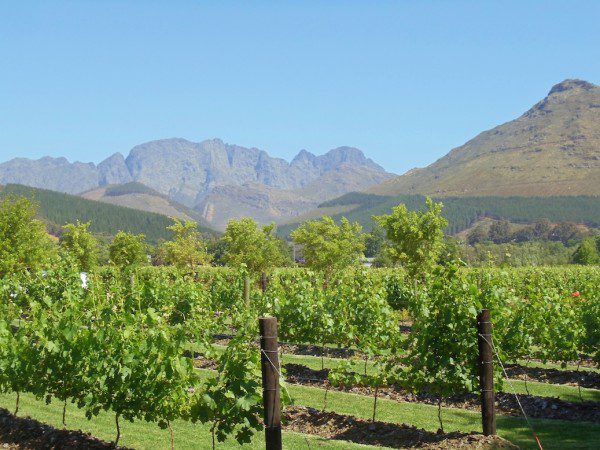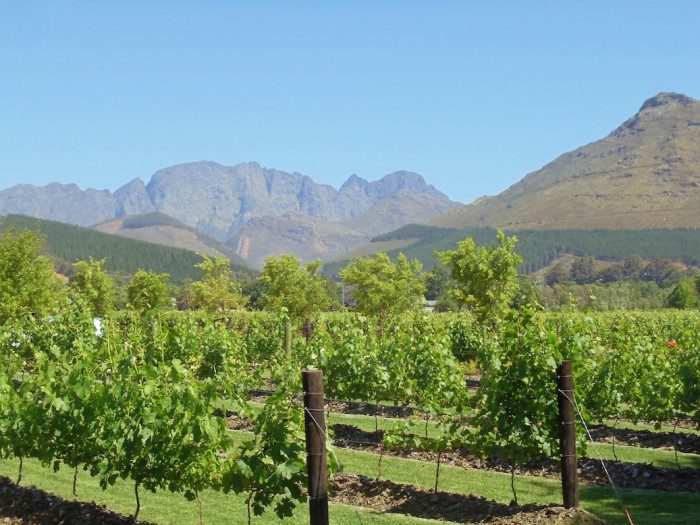 My last stop would be right at the foothills of Mont Rochelle on the beautiful property of another famous establishment, Haute Cabrière. This place is uniquely positioned with unparalleled views of the vineyards in the valley below and the surrounding mountains. You'll find here an award-winning restaurant as well as wine tasting of course but I simply enjoyed some coffee on the outdoor terrace to enjoy the sun and the views before heading back to Cape Town.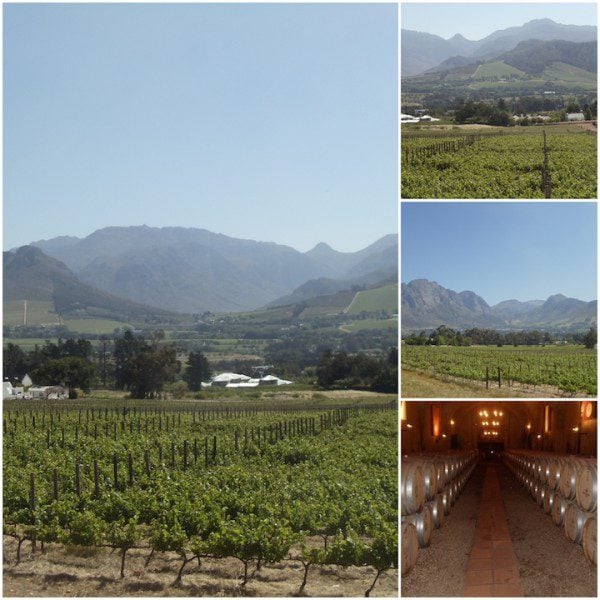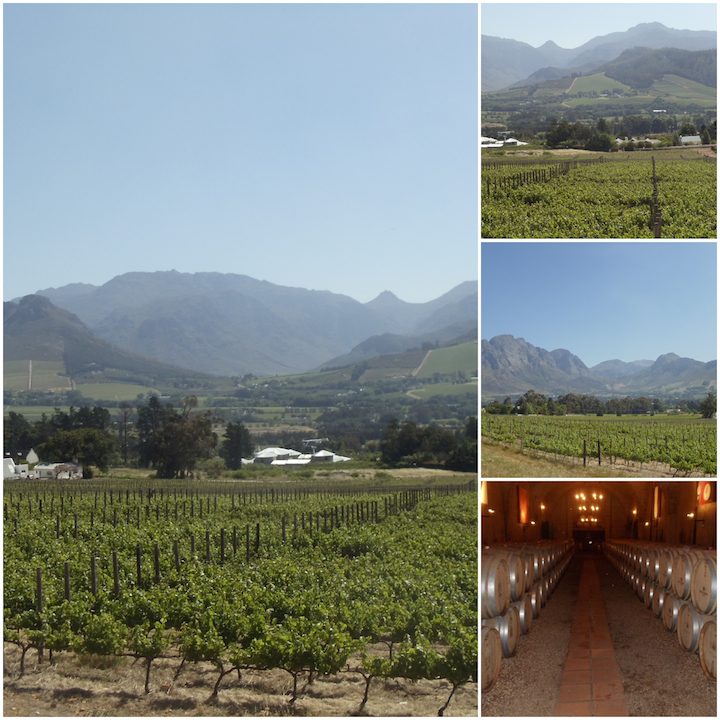 My wine tasting day trip from Cape Town was coming to a close and what a day it was. Not only are the wines as good as they say but the scenery here is spectacular.
Before this trip was coming to a close, I had one more trick up my sleeve. There was still light outside as the days are long and I had time to prep up for sunset. I got back to Cape Town within 90 or so minutes and instead of driving back through Stellenbosch, I continued on the R45 which connects with the M1. The M1 takes you right into the city and just before the V&A Waterfront, I turned left onto the M62. After climbing for a little bit, you'll reach a roundabout, take a right onto Signal Hill Rd and start climbing the mountain until reaching the flat plateau.
Sunset at Signal Hill
On your left, you'll see the Lion's Head but you can continue straight towards Signal Hill and park the car for great sunset views of the Atlantic, Cape Town, and Table Mountain. What a way to finish off this 4 days in Cape Town adventure.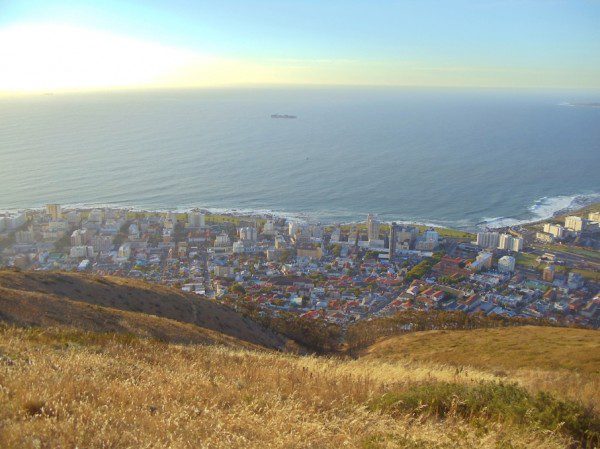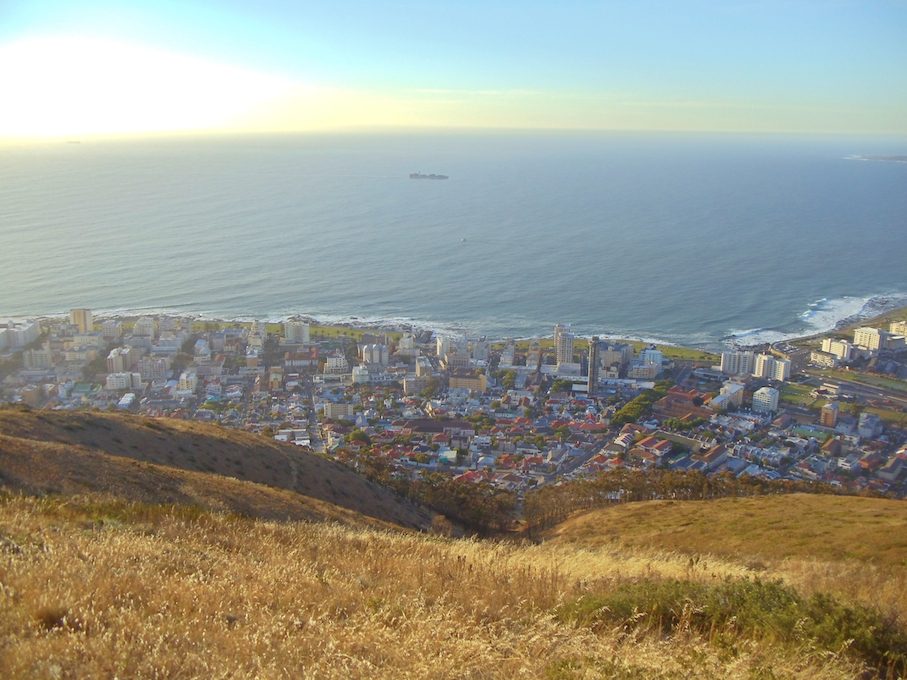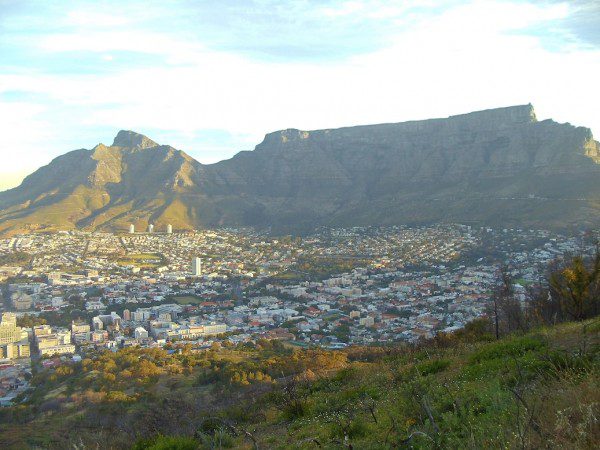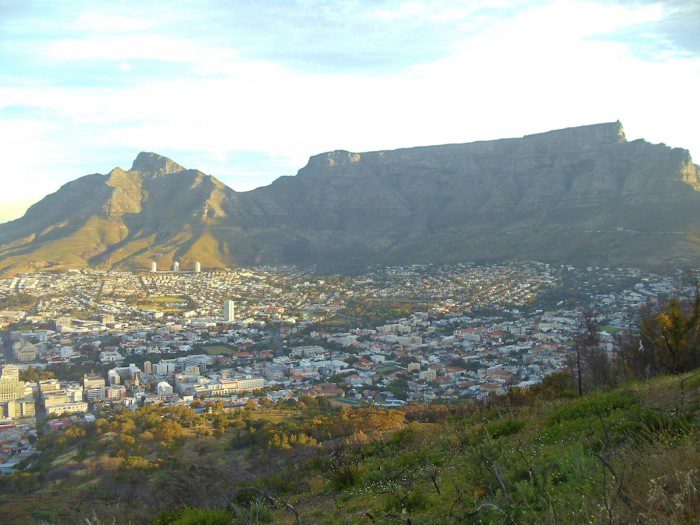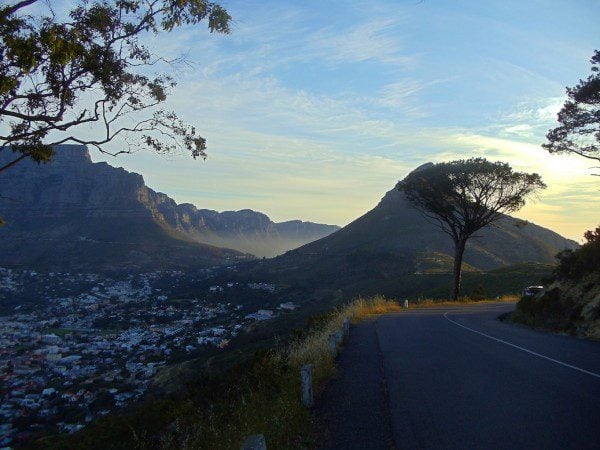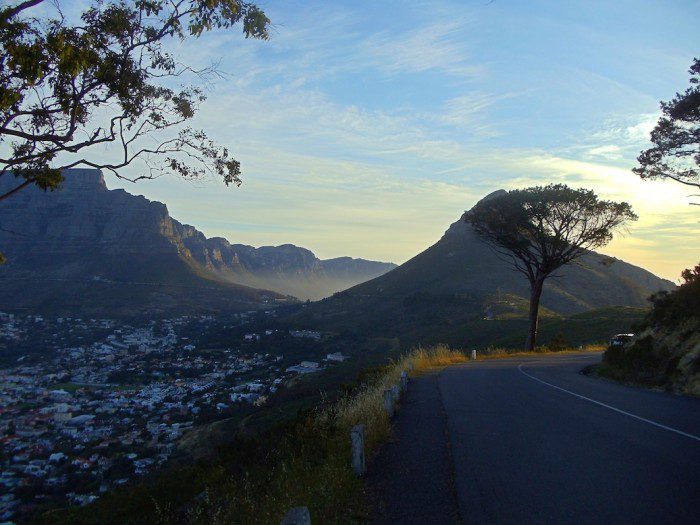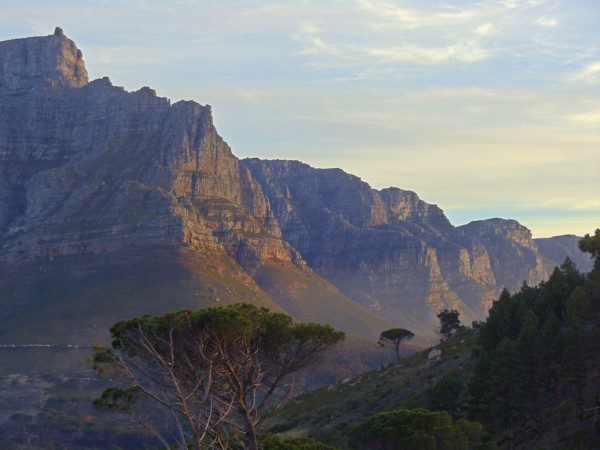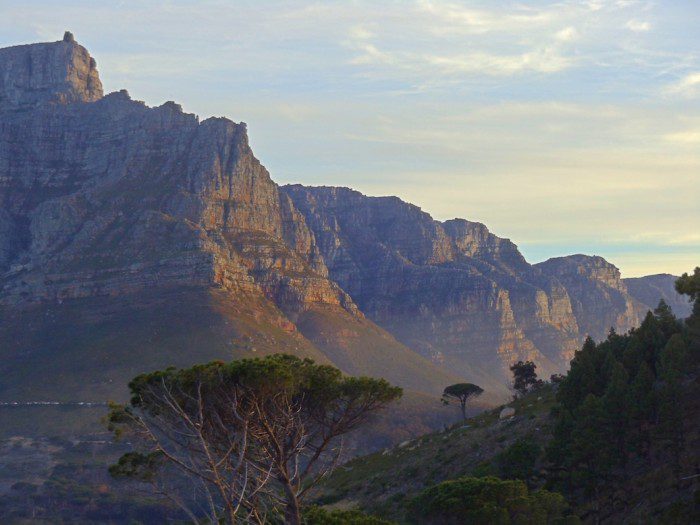 Any Regrets?
Another popular trip to do from Cape Town is the Garden Route. The N2 heading east takes you through beautiful forests, valleys and ocean scenery. You'll need at least a couple of days to discover the Garden Route.
There are plenty of hikes you can do in and around Franschhoek. A popular thing to do is to explore the mountain pass on horseback and enjoy a picnic in the great outdoors. You'll obviously need a full day for this.