Day 2: V&A Waterfront, Helicopter Tour, Clifton Beach & Camps Bay
The following day was a beautiful clear day. I decided to take advantage of the seaside promenade that runs from Bantry Bay to Sea Point and to Green Point, which is the home of the stadium constructed to host the 2010 World Cup. Even if you don't fancy a morning run, simply head out for a fresh walk along the Atlantic. You can spot Robben Island from here and might need to duck out of the way when the occasional splashing wave hits the rock wall. Some steps lead down to the beaches but it's probably more enjoyable to watch the surfers that come here to catch these rugged waves. Once you reach Sea Point, there are lots of cafes and restaurants to help you start your day.


Helicopter Ride Thriller
I still had a great sense of disappointment from not being able to see Table Mountain properly. Visibility was practically zero the day before and I was contemplating simply heading back up there via the cable car. There are other, more unconventional, ways to see the mountain and I decided to be adventurous this time. I headed back to the Waterfront and checked out a few paragliding and helicopter ride options. I eventually settled for Helicopter Tours Cape Town who had a small shop in Market Square. They offer a few choices including flying over Robben Island, Cape Town to the Cape of Good Hope, a two oceans tour, and the one I went for, the Atlantic tour. for 1300R, you'll be flown for about an hour for spectacular views of the city and the surrounding countryside.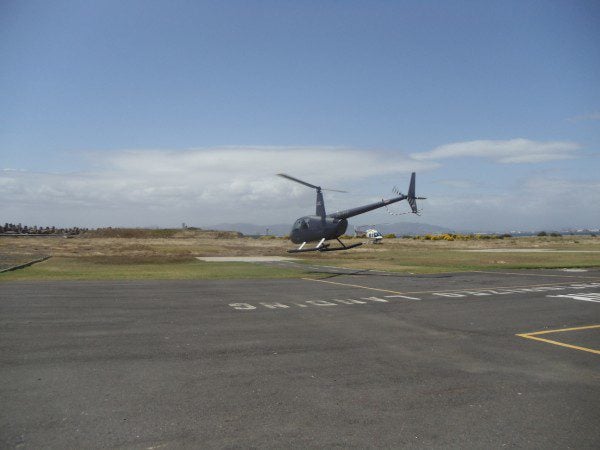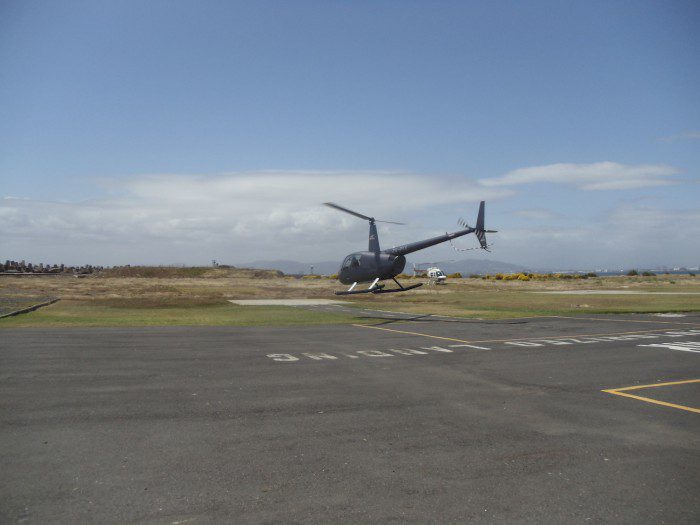 You'll start by flying over the Waterfront and getting excellent views of Table Mountain. From up here, you can now better understand how the city is essentially nestled between mountains and peaks.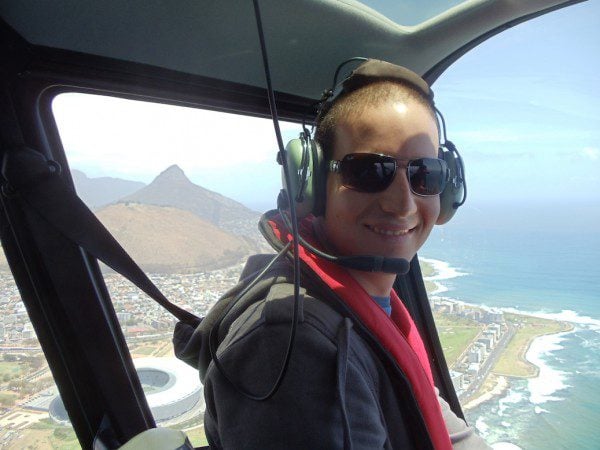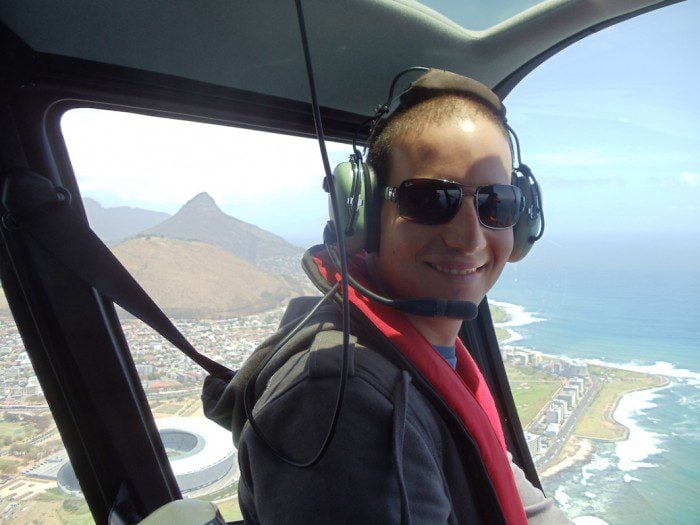 From here, it's south along the coast and over Cape Town's finest beaches at Clifton and Camps Bay.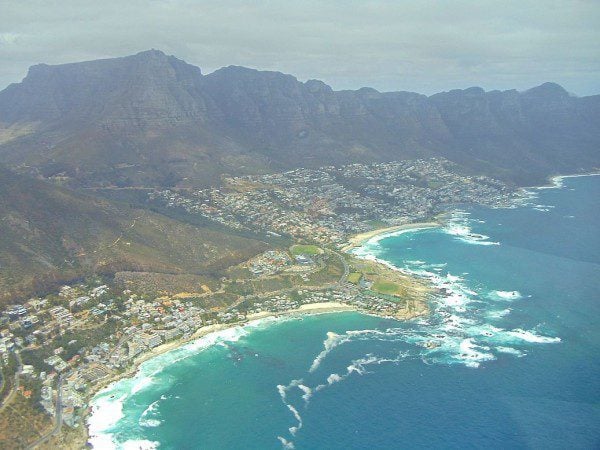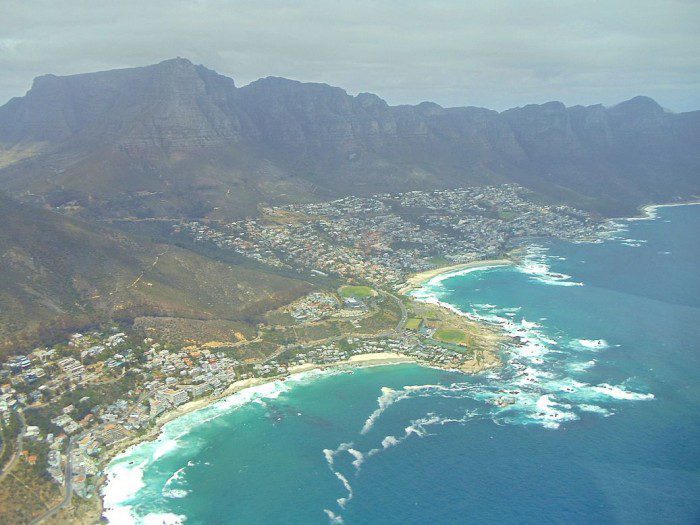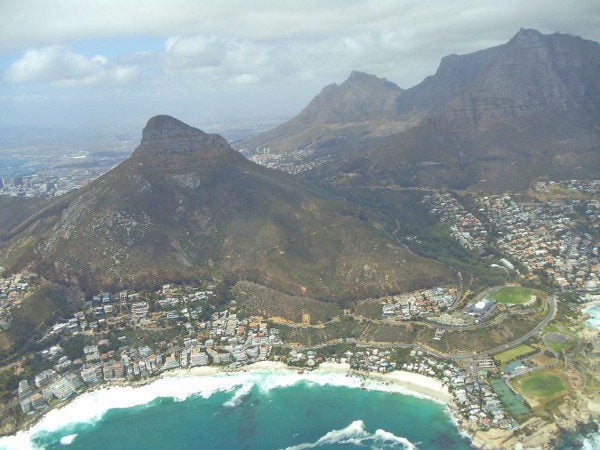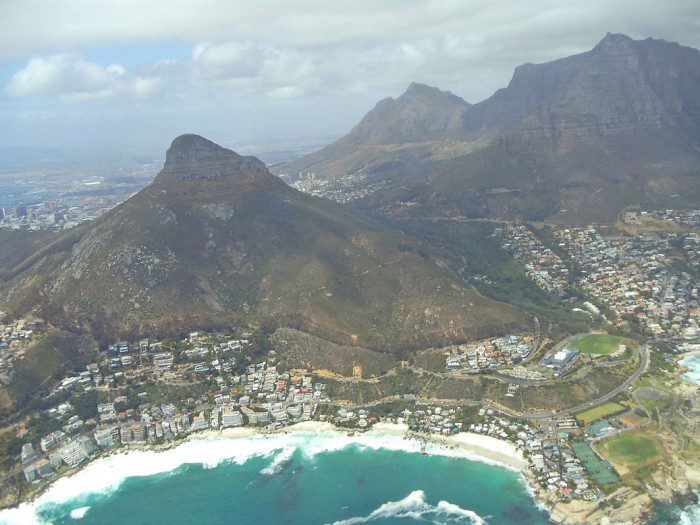 You'll then fly further along the rugged coast towards Hout Bay. You'll be able to get up close and personal with the 12 Apostles and get a better sense of the sheer magnitude of the Table Mountain range.
After flying over Hout Bay and its harbor, you'll see how the road starts to snake its way towards Chapman's Peak. We'll explore this famous scenic road by car tomorrow so this is a great sneak preview of what's to come. It's one final push southward on this flight over long Noordhoek Beach before turning around and flying towards Cape Town from its eastern side, along lush countryside and vineyards.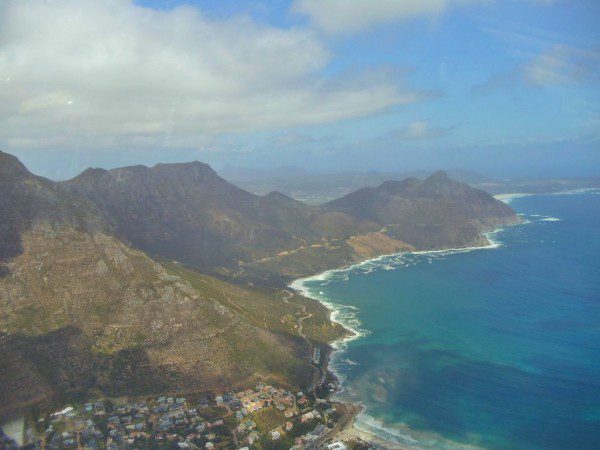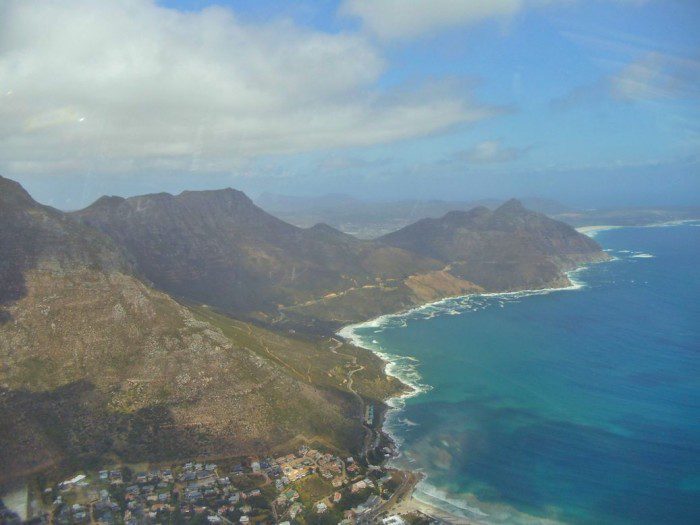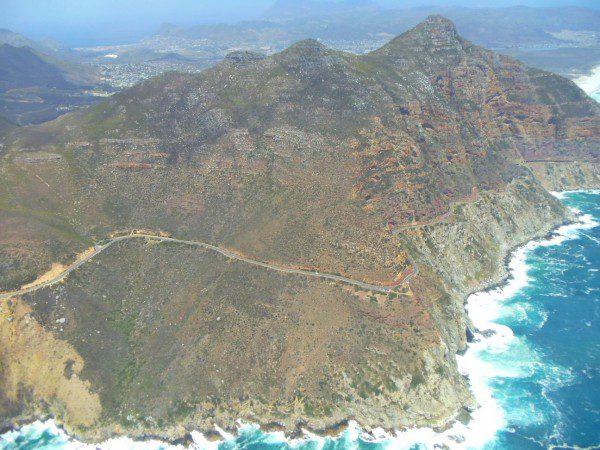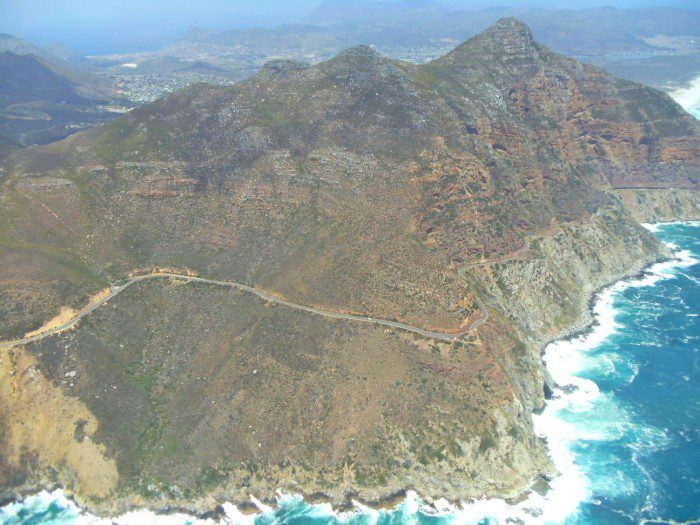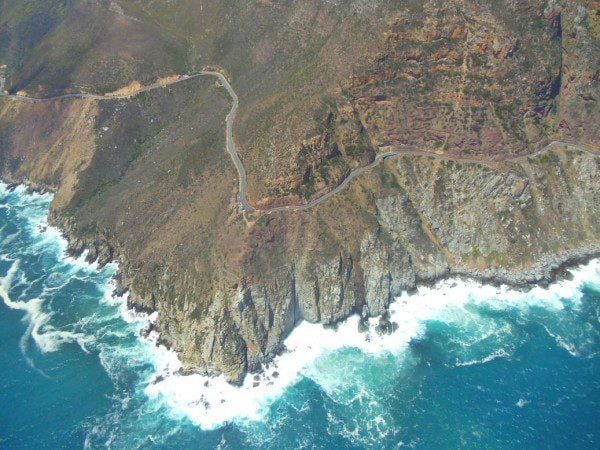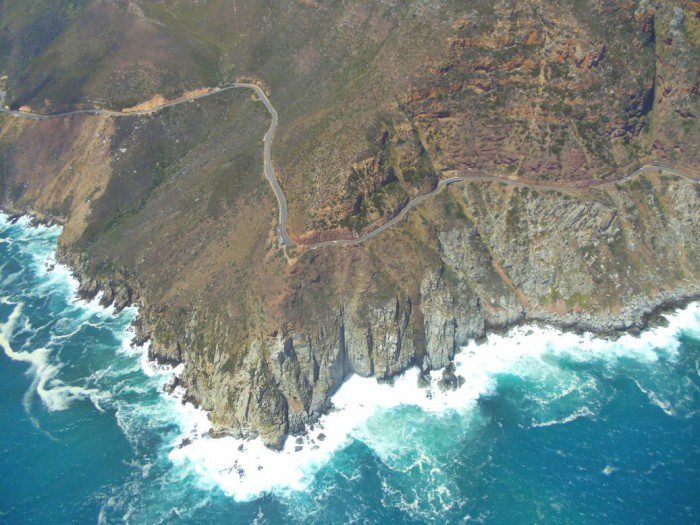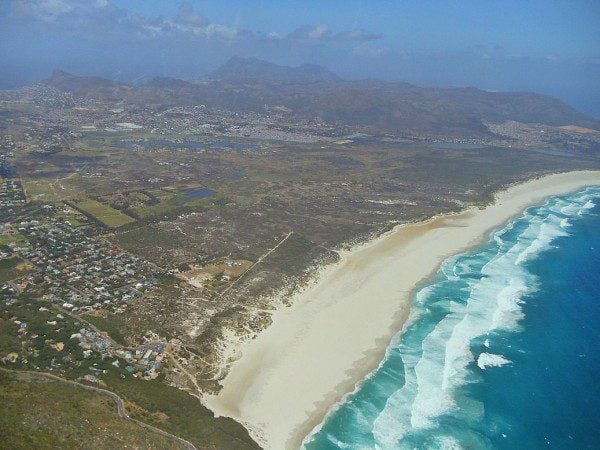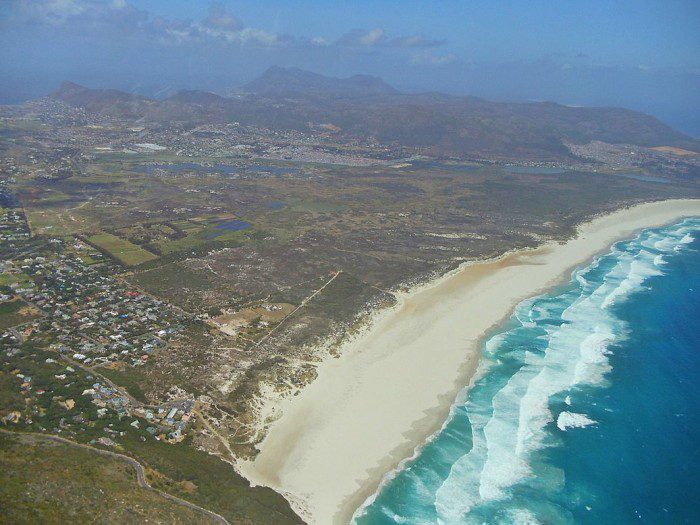 This was a memorable experience and a much better option than going back up via cable car. I got to not only see Table Mountain, but also the beautiful rugged coastline and flying over the Table Mountain peaks. A helicopter ride in Cape Town definitely ranks up there in the list of things to do and it's not overly expensive.
Exploring the V&A Waterfront
Back on land, it was time to explore the Waterfront where pretty much from any point, you'll find great views of Table Mountain. I started by exploring the docks as the Waterfront is still a working harbor. If you're lucky, you'll see massive fishing boats that venture way out into the ocean or even research boats that make their way as far south as Antarctica.
The obvious next stop is the Victoria Wharf which is an upscale shopping center. It's a good place to catch some cold air if it's hot outside but other than that, it's just a nice shopping center. There are lots of restaurants just outside and a food court on the ground floor of the mall.
The main spot in the Waterfront is Market Square with the unmissable ferris wheel. There are some cool street performances taking place here and I got to see an incredibly flexible performer twisting into what I thought were impossible positions for a human being. He certainly earned his wage on this day.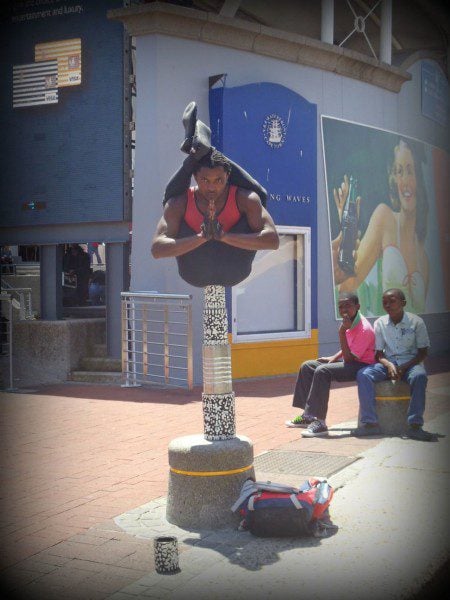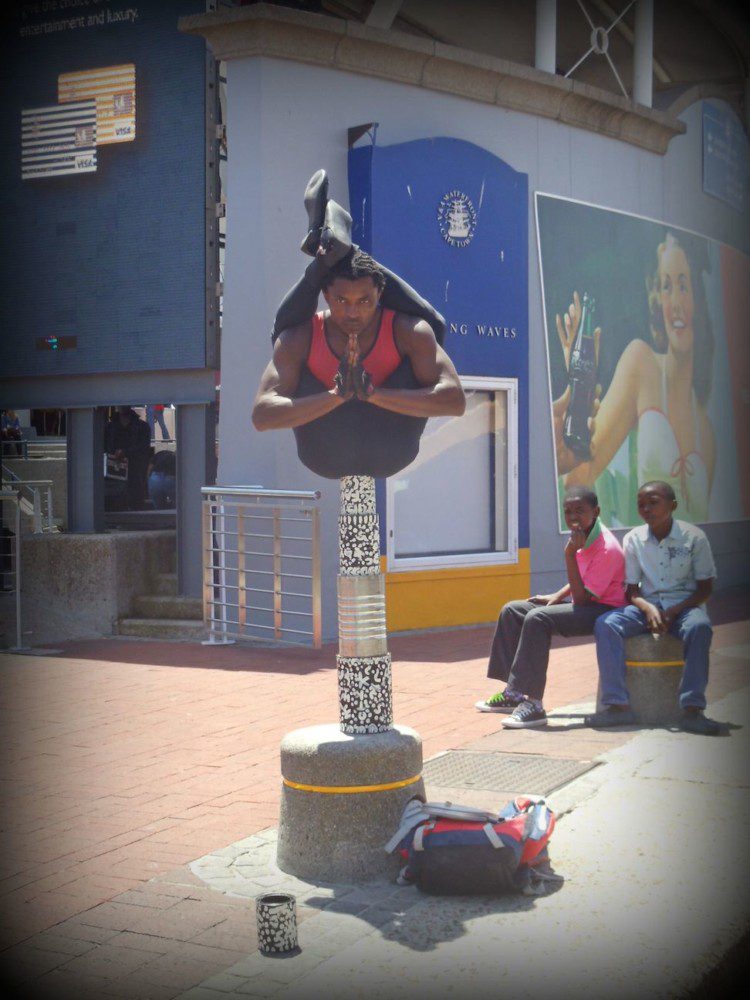 From Market Square, I headed via the rows of shops to The Grace Hotel and the nearby clock tower. This is a super elegant hotel with nice galleries to check out.
Catching Some Sun at Clifton Beach
It was afternoon and the weather was just perfect. I cabbed back to the hotel, stocked up on some groceries, and headed to the beach. Cape Town has a few beautiful beaches and the best beaches are in Clifton, right on Victoria Road.
You can take a bus or cab your way to the beaches but a great way to enjoy the sights is simply by walking along Victoria Road. Walking from Bantry Bay to Clifton beach will take you about 30 minutes. This road is very popular with runners and cyclists and it's easy to understand why. To your right, the mighty Atlantic Ocean splashing onto beautiful beaches capped by white sand and scattered with massive smooth rocks. In front of you, million-dollar homes and the 12 Apostles, beautifully built right on the cliffs on either side of the road and to your left, Lion's Head.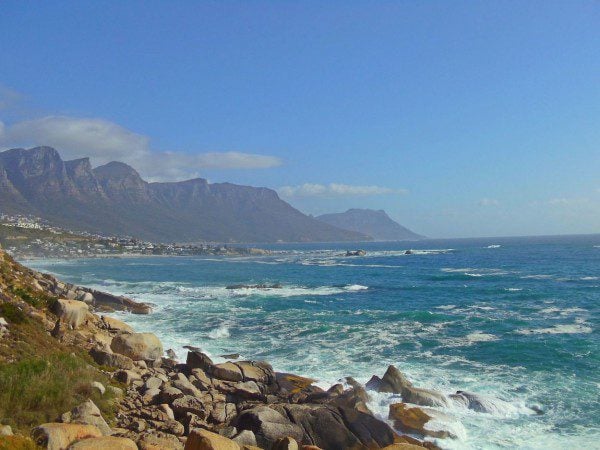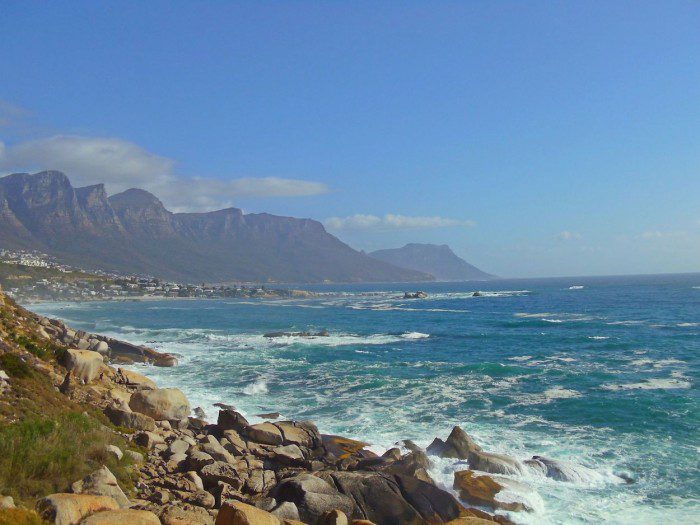 Clifton has four main beaches numbered 1-4. You reach them by walking down steep flights of stairs that also lead to the residents' homes (the lucky ones). I headed for #4 beach but they are all beautiful. If you're lucky enough to come here in the middle of the week, you might have the beach all to yourself as, during the weekend, it's very popular with the locals. Don't let the warm air fool you, the water is bloody cold! You can't buy food or drink here so do pack a lunch and a few cold ones with you. While on the beach, I met Jaco Le Roux, a local resident who works at Amazon. As I work at Google, this made for some pretty interesting talk.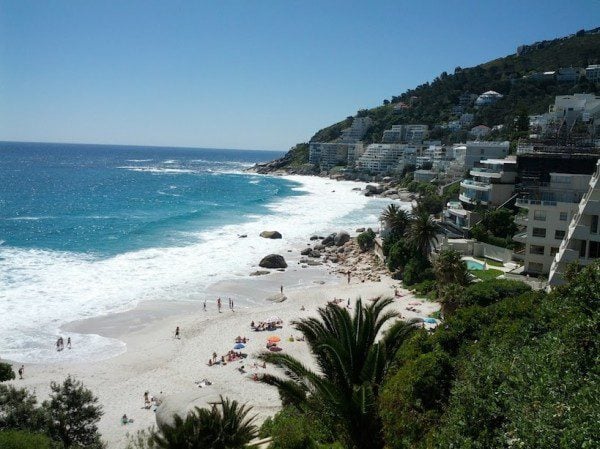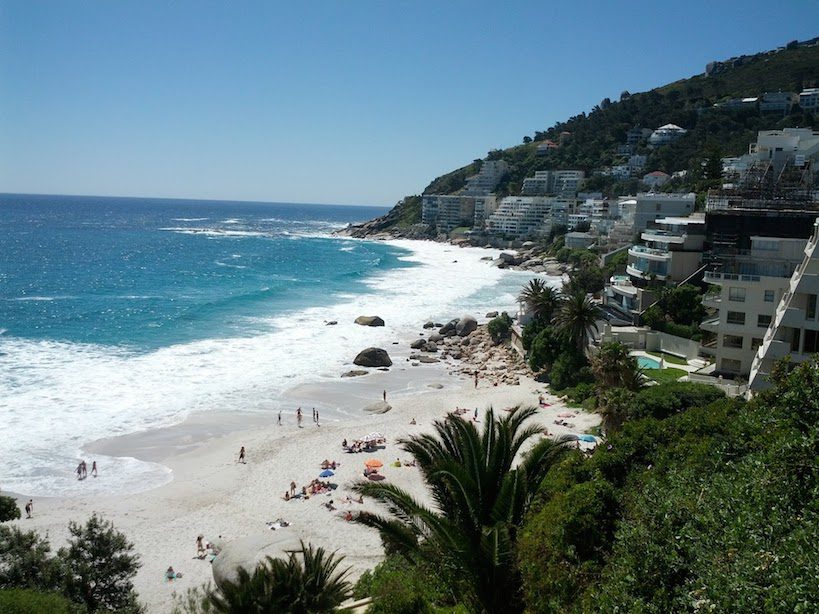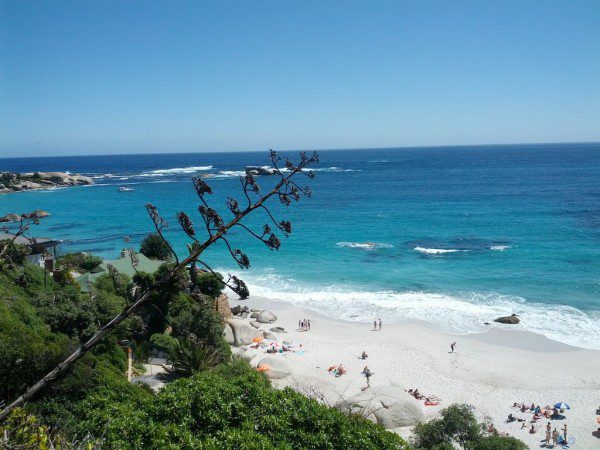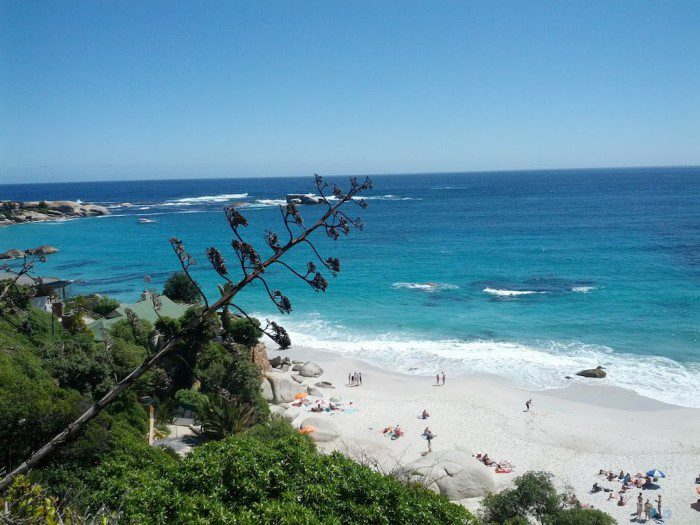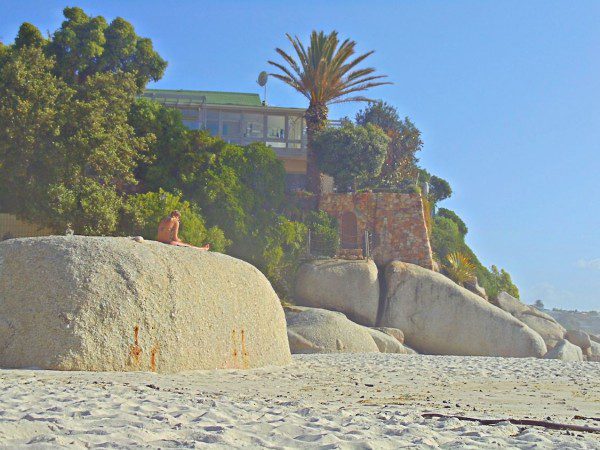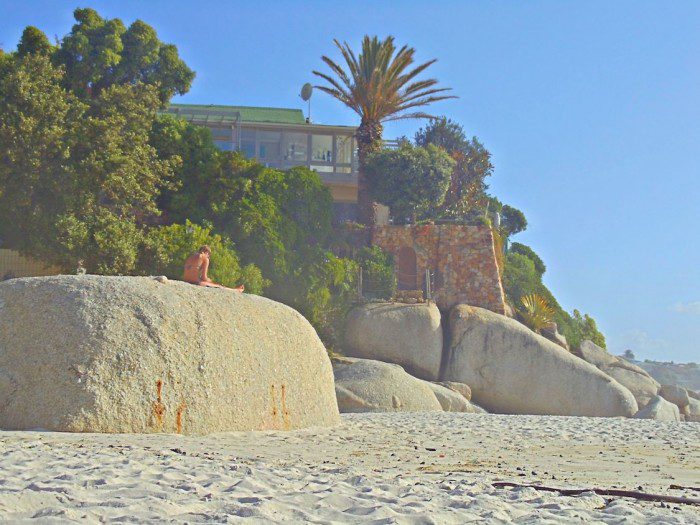 Enjoying the Sunset in Camps Bay
After catching a few hours of sun, it was time to prep up for the sunset. One of the best spots to watch the sunset in Cape Town is in trendy Camps Bay, a quick ride from Clifton (you can catch the #108 bus right from Victoria Rd). Camps Bay is a very sought after little neighborhood and it's easy to understand why. Fine ocean views and the 12 Apostles visible from your backyard, will tend to drive property prices up. But even if you don't live here, do head over to catch the sunset. The vibe on the main street is great and there are plenty of restaurants, bars, and cafes – all with ocean-facing terraces. The quality of life here is certainly enviable. Jaco and I grabbed a great burger dinner along with some cocktails at Blues Restaurant, right on the promenade. This was a great way to cap off a great day.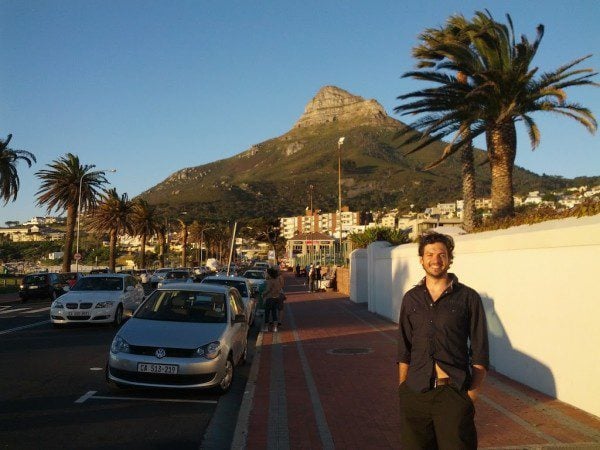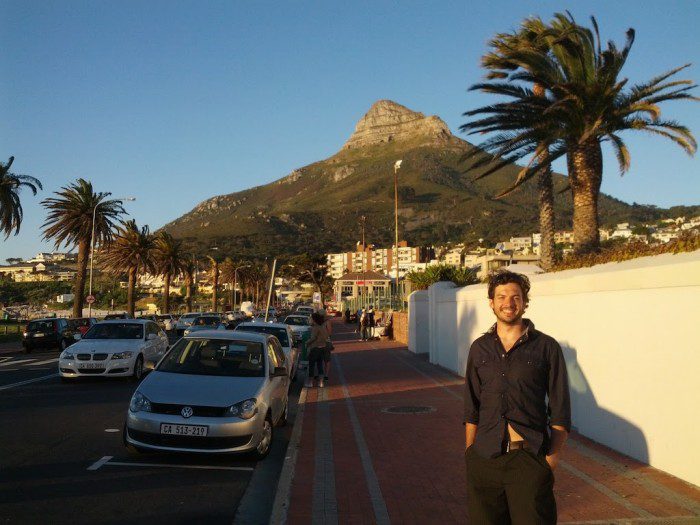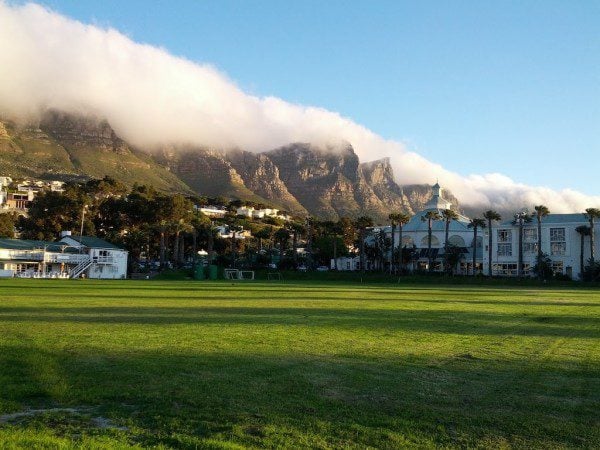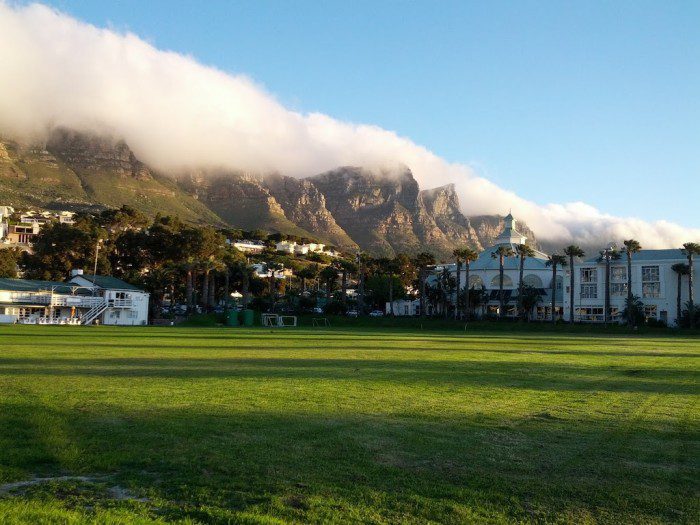 Any Regrets?
I didn't venture out to Robben Island, which to many is kind of a 'must-do' in Cape Town. For those who aren't familiar, this is the notorious prison where the Apartheid regime kept many political prisoners behind bars. Its most famous inmate is, of course, the late Nelson Mandela.
Another cool part of town that I didn't get to explore is the City Bowl suburbs that run along Kloof Street, on the eastern side of the mountain. The houses are pretty much built on the slopes of the mountain and the area has some of the best bars and restaurants in town.