4 Days In Honolulu & Oahu
Oahu is the main international gateway to the Hawaiian Islands and often overlooked by visitors in transit to the more "rugged" gems of the island chain. Home to Honolulu – the state's capital and only proper city – Oahu is way more than just the "concrete jungle" of high rises on Waikiki Beach. With volcanic craters dotting the coastline, magnificent beaches, and the signature eroded peaks of the Pali Coast – Oahu may possibly be the most beautiful island in Hawaii if it weren't for its exploding population. And after all, the island known as the "Gathering Place" is treasured in the hearts of Hawaiians, both of yesteryear and of the present. In this 4 days in Honolulu and Oahu sample itinerary, we'll explore the island's best spots and balance between the urban experience and the laid back country life that awaits active visitors.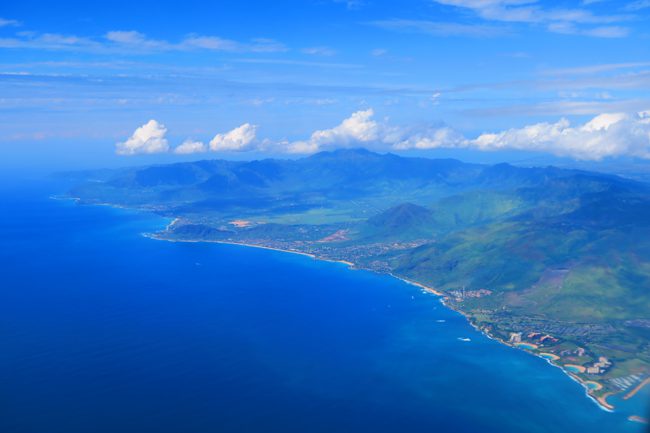 I spent a week in Honolulu and Oahu while exploring the main Hawaiian Islands and I must admit I was pleasantly surprised. Sure, in a relatively small island where 70% of the state's population and nearly one million people reside, expect a different experience. But the "warnings" by some of the other islands' residents to be cautious of the "concrete jungle" proved to mostly be false.
The time spent in Oahu was quite reminiscent of my visit to Tahiti in French Polynesia. Not only does Tahiti share similar demographic characteristics and the "in-transit" mentality of Oahu, but the two often share stunning geographic features. It's often nice to have the modernities of a proper city such as malls, restaurants, and nightlife, but Oahu's added value is that once you leave the big city behind on a road trip, the island's beauty is remarkable.
Before we begin, it's important to note that Honolulu and Oahu's tour operators offer a wide selection of excursions and activities, as you might expect from the busiest island in Hawaii. However, in this sample itinerary, we'll stick to basics and mostly concentrate on activities that you can do independently.
What's Included in This 4 Days in Oahu Itinerary?
This Honolulu and Oahu sample itinerary is made up of the following sections. Continue reading or click on a particular day that interests you the most.
Day 1: Essential Oahu Tips, Diamond Head and Waikiki Beach [This Page]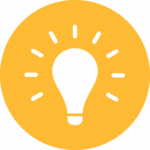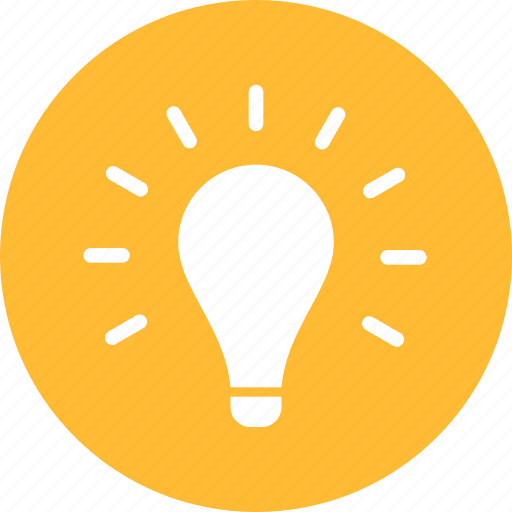 Pro Tip
If you'll be spending 5 days in Oahu, I recommend starting the fifth day with a visit to the Pearl Harbor Museums, followed by either a walking tour of downtown Honolulu (Chinatown, Aloha Tower, Kawaiahao Church, Aliiolani Hale, Iolani Palace, St. Andrew Cathedral and Punchbowl) or a road trip up the more remote west coast of Oahu (Makaha Beach Park and Kaneana [Makua] Cave). Early risers can start with a guided visit to the Honolulu Fish Auction. Those interested in learning about the Polynesian culture can head to the Bishop Museum, considered the most authoritative institution on Polynesian studies.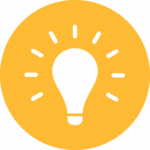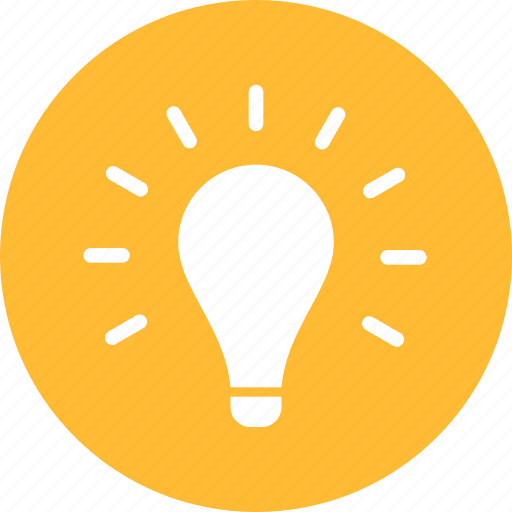 Pro Tip
If you're a history buff (I can totally relate) but don't have that extra fifth day in Oahu, you can swap day one's morning (Diamond Head) with a visit to Pearl Harbor and then replace day three's morning (Manoa Falls) with a visit to Diamond Head.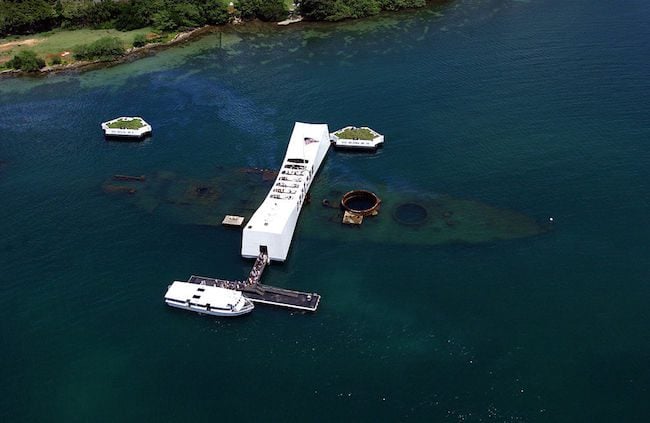 Looking for a Quick Read?
---
Visiting other Hawaiian islands? Sample itineraries, guides to the best beaches and lots more are waiting for you in the Hawaii Travel Guide collection. Aloha!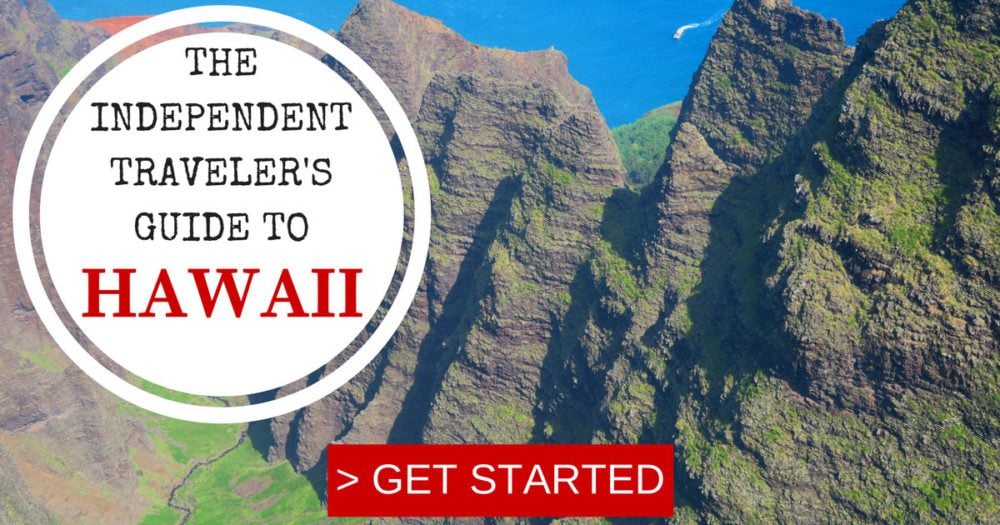 Hawaii, Tailor Made!
The Hawaiian islands are among the last places to be colonized by mankind, five main islands, each with its unique personality.
Get expert advice and assistance with planning your trip to the destination where tropical dreams come true!
Why Visit Honolulu & Oahu?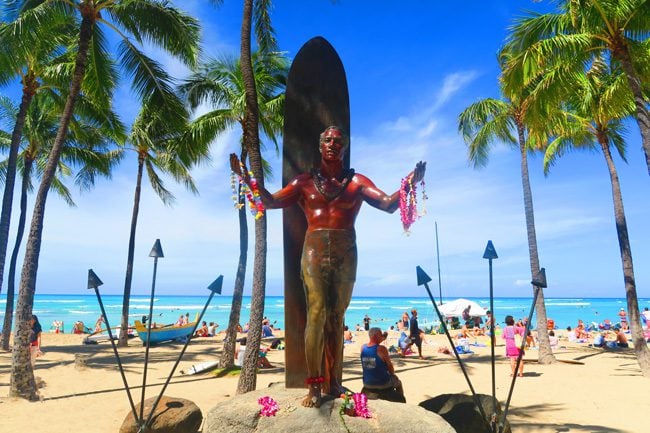 History
Home to world-class museums, monuments, and historical buildings, learn about Hawaii's history and America's bravery during your visit to Oahu.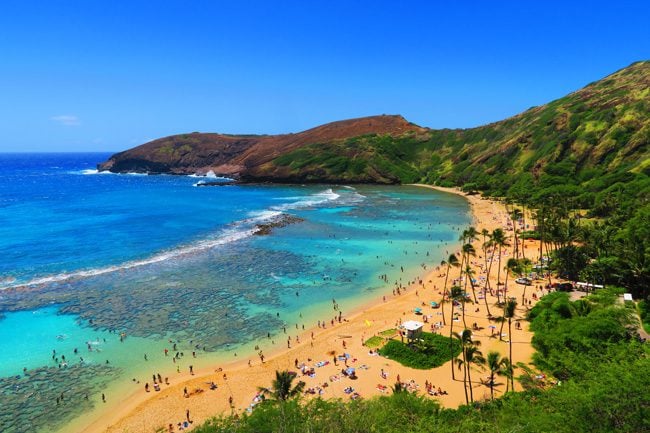 Road Trips
Hit the road, leave the city behind and explore the stunning scenery of Oahu. Along the way, visit beaches, snack at roadside stalls, and enjoy the views at scenic lookouts.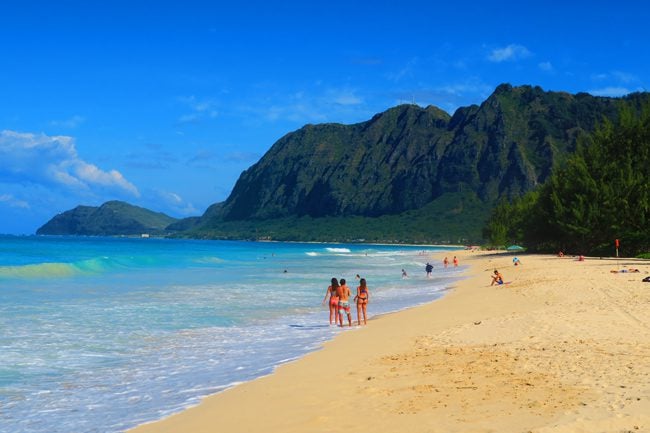 The Far North
Oahu's North Shore is a world of its own, so different than the hustle and bustle of the city. Out here, wide beaches are home to massive waves only the bravest dare to conquer.
4 Days In Honolulu & Oahu Map
This map contains all the places mentioned in this sample itinerary. Click on the image to open in Google Maps.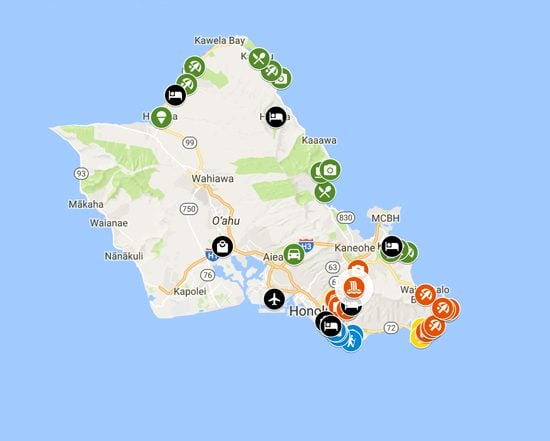 Honolulu & Oahu Travel Tips
Here are a few essential travel tips for Honolulu and Oahu. Don't forget to go over the things you need to know before visiting Hawaii, where you'll find general advice on visiting the Hawaiian Islands including how to save on costs.
When is the Best Time to Visit Honolulu & Oahu
Oahu and Honolulu are year-round destinations, busy with tourists throughout the year. However, weather and peak tourist seasons will have an effect on your stay nonetheless.
Weather: it's important to note that weather greatly varies between the windward and leeward sides of the island (in general: north vs. south). If it's raining on the north shore, there's a very good chance Honolulu is baking in the sun. That said, the island as a whole sees drier weather during the North American summer months and wet weather during the winter months. Shoulder seasons are always a good time to visit (Apr-May, Sep-Oct). I personally visited Oahu during February and March. In the February visit, I arrived just as a massive storm had weakened and sunny weather had moved in. During the March visit, most of the week was filled with nothing but sunshine except for the first day, in which another (smaller) storm was coming to an end.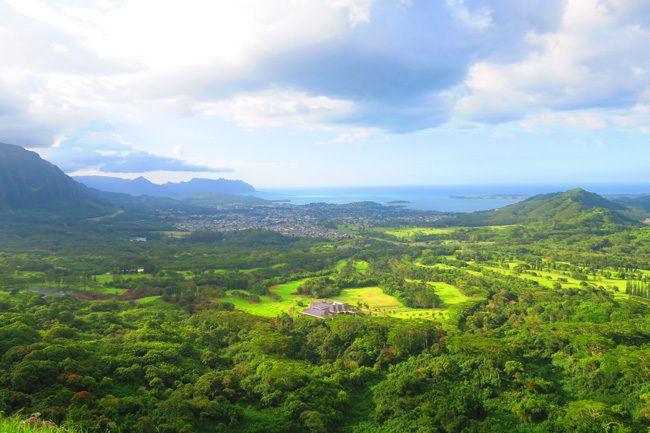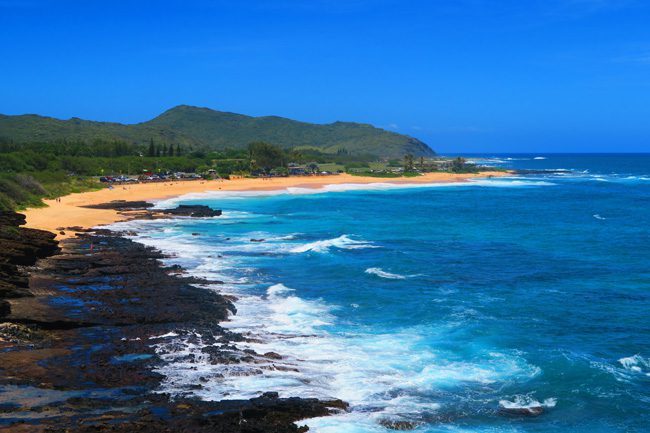 Peak tourist seasons: aside from the steady barrage of organized tours crisscrossing the island (especially from Asia), Oahu gets an extra dose of visitors during the U.S. holiday seasons (Christmas, New Year's, Easter etc.) and school holidays (spring and summer breaks). It's best to either avoid these periods or secure your flights and accommodations early.
Where to Stay in Honolulu & Oahu
Oahu is small enough and its network of roads efficient enough (albeit gridlocked at times) for it to make sense to base yourself in the Honolulu area for your entire stay on the island. I'll list two areas in the city that I recommend, but if you're absolutely looking for a place to stay outside of the big city, Kailua is the best option, Hauula is even further out and quieter, and Kawailoa Beach is for those looking to surf mighty north shore waves.
Waikiki Beach Area
Waikiki is the place to see and be seen if that's your thing. If you want to stay smack in the middle of the action, Waikiki is for you. Accommodations in Waikiki primarily consist of high rises, luxury beachside hotels, and furnished condos. For a quieter stay, look for places in the residential area between Waikiki and Diamond Head. Keep in mind three things if choosing to stay here: (1) free parking is rarely included, (2) a resort fee and sometimes even a cleaning fee will be added to the price so carefully read the fine print, (3) this will not be a quiet stay but you will be close to the beach, shopping and dining, and the nightlife scene. See Waikiki Beach accommodations.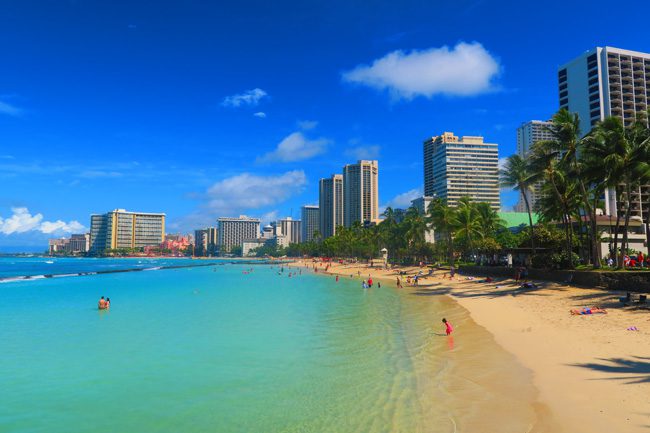 Manoa District
Manoa is an affluent residential neighborhood of Honolulu, nestled at the base of the beautiful mountains that shield the city from the trade winds. The area boasts many dining options and is a short drive from Waikiki and the network of interstate highways. The only downsides are the lack of nightlife and the absolute need for a car (which I recommend having in any case…). See Manoa accommodations.
Backpacker Hostels
Most of the backpacker hostels in Honolulu are in Waikiki Beach. They tend to be quite large establishments and naturally offer backpackers activities to keep them busy. I advise booking well in advance because the good ones fill up quickly. Your other alternative is cheap Airbnb's in the Ala Moana area. I stayed in a shared unit for less than the price of a dorm bed in a Waikiki hostel (and I had the room all to myself since everyone just… follows the crowd to Waikiki).
Here's a link to a complete list of Honolulu accommodations that you can book online.
Getting Around Oahu
Oahu's extensive bus network – TheBus – services most parts of the island for just $2.50 per single ride (transfer good for two hours, exact change needed). If you're just staying in Honolulu and wish to go to a specific beach/attraction outside of town, using the bus should be just fine for point-to-point travel and you won't need to rent a car. You can also use the bus to get to/from the airport or use a Waikiki shuttle ($15) or an Uber (~$40). I must mention that buses on popular tourist routes can be completely full even on weekdays, with drivers not picking up additional passengers along the way (for example Waikiki to Hanauma Bay) … Use apps like Moovit to optimize your bus route.
If you're out to seriously explore Oahu, I highly recommend renting a car either for your entire stay or for the days you'll be spending outside of Honolulu. There is a lot of competition over tourist dollars so you can get great deals on rentals (plus the gas is the cheapest in the state).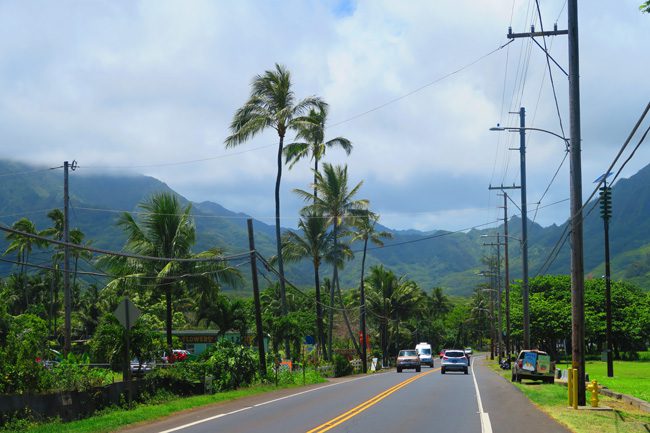 Oahu Attractions
The island of Oahu boasts many attractions suitable for families, adventure seekers, and history buffs. Browse through this list of Oahu attractions and aim to purchase your tickets in advance. If you're planning on doing quite a bit of sightseeing, the Honolulu Flexi Attractions Pass might unlock some savings!
Oahu Driving Tips
Here are a few key things to consider when exploring Oahu by car:
There is

no need to rent a 4WD

in Oahu as you'll likely only drive on paved roads.

Traffic

is a real issue on Oahu, with roads often congested in the morning and afternoon rush hours, plus on weekends and holidays. In addition, when "country" roads are being repaired, traffic is reduced to either one lane in each direction or in total, leading to even greater slowdowns. I highly recommend using

navigation systems

such as

Waze

or

Google Maps

to outsmart traffic as much as possible. This is especially key when heading back to the airport to catch your flight off the island!

Parking is expensive in the Waikiki Beach area and will set you back at the very least $20 per day. Once you leave the downtown area and the city in general, there usually isn't a problem.

Car break-ins are unfortunately quite common in Hawaii.

Avoid leaving your car in isolated areas and never leave anything inside the car. Also, inspect the parking area for any broken glass – this is a definite sign to head elsewhere.

Since Hawaii is a '

no-fault

' state, car rental companies will scare you to death and offer incredibly expensive

insurance plans. With the larger companies, you can usually decline this, but with the smaller ones, they often force you to take at the very least the cheapest package which can amount to about $15 per day. American car owners usually have an insurance policy that covers rental cars, but foreigners do not. If you're traveling from abroad, perhaps your travel insurance can include this type of coverage. In this case, you will need to show at the counter that you have coverage so bring a copy of your policy (in English).
The Honolulu Airport (Bad) Experience
I must mention that the Honolulu airport has to be one of the least friendly airports in the U.S. and this considering that tourism is the most important source of state revenue! I am pretty sure there was no free WiFi throughout the terminal (only in small parts), but the main issues are the overcrowdedness in the check-in area and the long walks needed to reach some gates. I highly recommend to check-in online AND still arrive at the airport way in advance.
What to Pack for Honolulu & Oahu
Together with this 4 days in Oahu itinerary, I recommend grabbing a Lonely Planet guide to Hawaii to have useful information at your fingertips and to better understand Hawaii's culture and interesting history.
As far as packing goes, a visit to Honolulu and Oahu mostly revolves around beaches, scenic drives, shopping, and nightlife, along with the occasional short hike. This means packing proper beach gear, comfy walking shoes, rain gear, and decent-looking summer attire. Have a look at this page for more information and recommendations.
Shopping in Honolulu
As you might expect from the most populated island in Hawaii that is so frequented by tourists, Oahu and Honolulu boast a pretty welcoming shopping scene. Though there are surely more options, here are three recommendations:
Kalakaua Avenue in Waikiki Beach

: good for "tacky" and high-end souvenirs, unique surf clothing, and luxury stores.

Ala Moana Center

: Honolulu's premier shopping experience (free parking). You'll find here several department stores, all the top U.S. mainstream and luxury brands, and a very large food court.

Waikele Premium Outlets

: the quintessential U.S. shopping experience, this "Premium Outlets" member is located about 30 minutes west of Waikiki, with paid shuttle service connecting the two ($10). Venture out here only if it's serious shopping that you're after.
Staying Safe in Honolulu & Oahu
See the "Oahu Driving Tips" section for related tips, including car break-ins on Oahu.

In Honolulu,

avoid walking in the downtown area and large parks at night

(Waikiki is OK). This especially includes the Chinatown area which is sketchy during the daytime as well. Honolulu does have a crime and drug problem for a number of reasons and it is best to exercise caution and inquire with your hosts before venturing into the urban area.

Oahu's beaches can be very dangerous

during periods of high surf, especially on the windward side. Exercise caution and never swim out too far.

Shark attacks

have been

known to occur

in Oahu's beaches. There's not really much you can do but just be aware and ask the locals.

Oahu's remote West Coast is sparsely populated and reception may not be adequate. Be sure to fill up the gas tank and have offline access to Google Maps.
---
Day 1: Diamond Head and Waikiki Beach
On the first of your 4 days in Oahu, we'll stick around Honolulu and visit two of Hawaii's most iconic sites: Diamond Head Crater and legendary Waikiki Beach.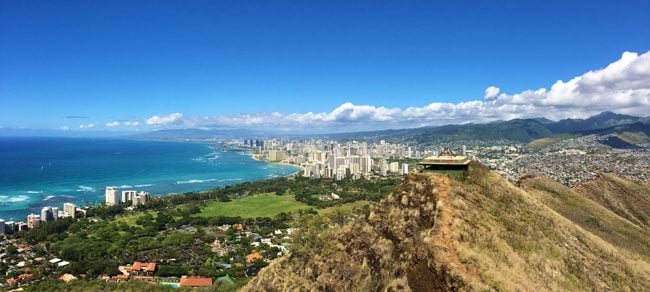 Logistics for the day
I recommend getting a relatively early start to the day (approx by 9 am) and visiting Diamond Head prior to Waikiki Beach. The crater is not only one of the most visited places in the entire State of Hawaii but also tends to see intensely hot weather by midday. So pack lite hiking gear (sandals ok) as well as beach gear to avoid having to return to your accommodation in between.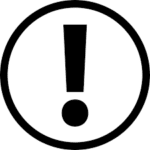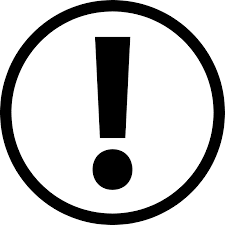 Update
As of May 12th, 2022 all out-of-state visitors must have an advanced reservation to enter Diamond Head State Monument. The reservation will permit reservations to be made 14 days in advance.
KCC Farmers Market
If it just so happens to be Saturday morning, start the day at the KCC Farmers Market – considered the best farmers market in Oahu. The Saturday morning version (7:30-11 am) is preferred over its Tuesday afternoon session (4-7 pm).
Hike in Diamond Head Crater
Strategically located on the sunny coast overlooking Waikiki Beach, Diamond Head is the symbol of Oahu and the most recognized landmark of Hawaii. The crater was formed by a relatively late eruption of one of Oahu's ancient shield volcanoes. As magma met groundwater and created steam, there were blasts of ash, coral, and pyroclastic debris that created tuff cones such as Diamond Head and Koko Head (see tomorrow's itinerary).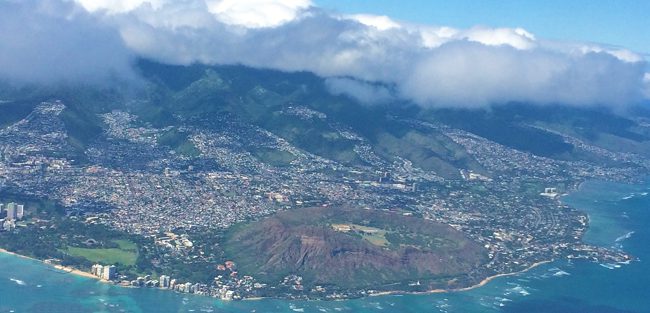 Known as Le'ahi to Hawaiians, Diamond Head was a spot of significant spiritual importance that immediately drew the attention of the first Westerners to land on the island's sunny shores. These early explorers mistook the calcite crystals found on the slopes of the crater for diamonds, and that's how its present name came to be. As the U.S. increased its presence in Hawaii, Diamond Head was an ideal location for the island's coastal defense system and in 1908, a trail leading to the summit was constructed by the army. On the slopes and on the summit, artillery stations were constructed and even a firing station was built to coordinate the launch of long-distance shells in the event of a marine invasion.
Hiking to the summit of Diamond Head is an absolute must, though you'll have to share the trail with hundreds of other folks who have the same genius idea. You can literally drive inside the crater floor and park your car, but a much more scenic route is to simply walk from Waikiki or park on its slopes and walk to the visitor's station ($1 entry fee for walk-ins). From here, you'll pick up the 0.8-mile (1.3 km) trail (one way) and hike to the summit.
Along the way, various lookout points offer sublime 360-degree views of the area, primarily north to the Koʻolau mountain range and east toward Koko Head (see day 2 itinerary). However, it is the view from the summit that is the most rewarding – a nearly unobstructed view of the Waikiki Beach coastline and (unfortunately) its endless collection of high rises.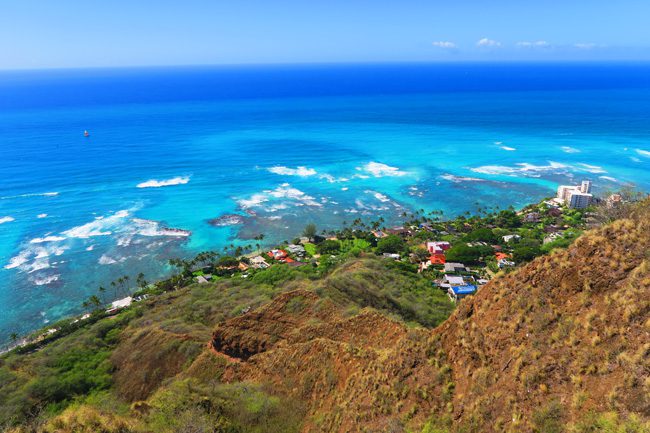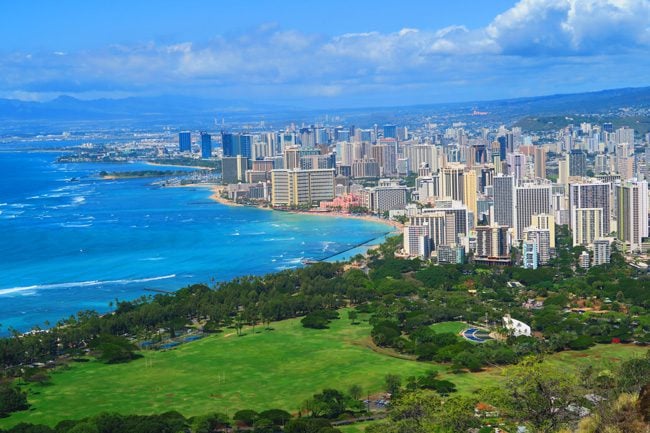 Logistics: the hike takes about 1.5-2 hours return including all the scenic stops and can get quite steep at times though it is not over-challenging by any means. If you don't depart early, it will be crowded with tourists, some of whom are slow going (think lots of children). The lookouts, especially at the summit, are very crowded so patience is required. Due to the crater's unique position and shape, it is very sunny and gets extra hot until you reach the breeze of the summit. Put on sunscreen, don't forget to wear a hat and drink lots of water. There are restrooms and food trucks at the visitor's center, where you should also pick up a trail brochure.
Waikiki Beach
Love it or hate it, it's difficult to visit Honolulu without paying a visit to Waikiki Beach – one of the most famous beaches in the world. Since we've just enjoyed an incredible bird's eye view of Waikiki from Diamond Head, it makes perfect sense to spend the rest of the day on this famous stretch of beach.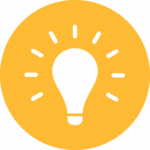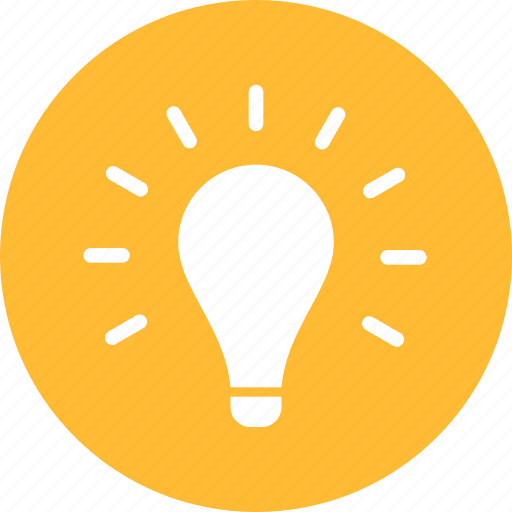 Pro Tip
If you want to stick around town but looking for a quieter spot other than Waikiki Beach, head to Ala Moana Beach Park. It's pretty much right next to Waikiki Beach and frequented by locals. Another plus is the nearby Ala Moana Center, Honolulu's premier shopping experience where you'll also find a large food court and a supermarket.
The area known as Waikiki Beach was frequented by Hawaiian royalty in the old days, in an effort to "escape the city". It was also a prime farming area, abundant with wetlands and taro fields. Things started to change in 1901 with the opening of the first hotel, which we'll soon visit, and Waikiki pretty much never looked back, for better or for worse.
These days, it is THE place to see and be seen in Honolulu, if you're a tourist that is. Its concrete-jungle buildings rise to much greater heights than the original palm trees, but they do meet a beautiful patch of the bluest of blue waters, a haven for swimmers and surfers! Waikiki is always packed with tourists and their tour buses so don't expect a relaxing day at the beach with nothing but the sounds of birds whistling and palm trees swaying in the breeze.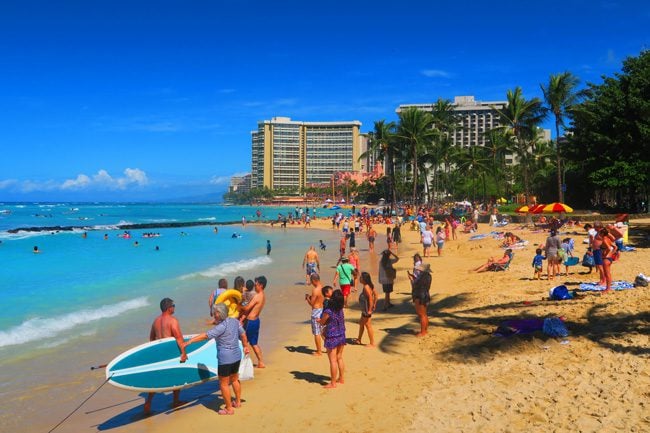 Here are a few of Waikiki Beach's top highlights:
The Beach
Waikiki Beach is actually a series of beaches stretching from the Sheraton Waikiki to Queen's Beach. Some stretches have more sand than others, some are better for surfing, and some are protected by concrete lagoon walls.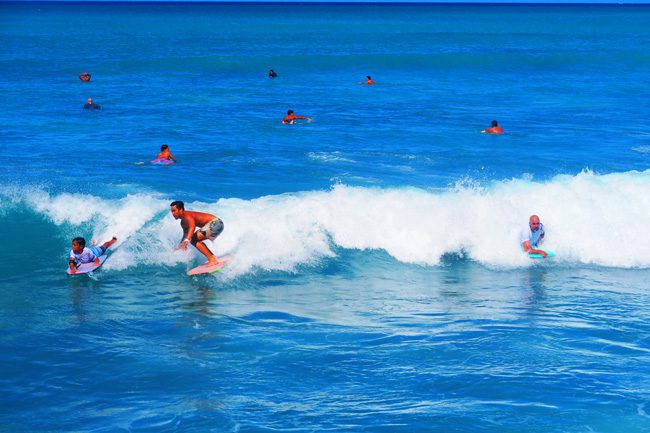 I actually preferred parking it at Queen's Beach. While the bottom is a bit rocky and not super comfortable for swimming, the beach – backed by Kapiolani Park – is quieter and there's a greater chance to find a (paid) parking space in the Honolulu Zoo lot. It's also the best spot in Waikiki Beach for watching the sunset!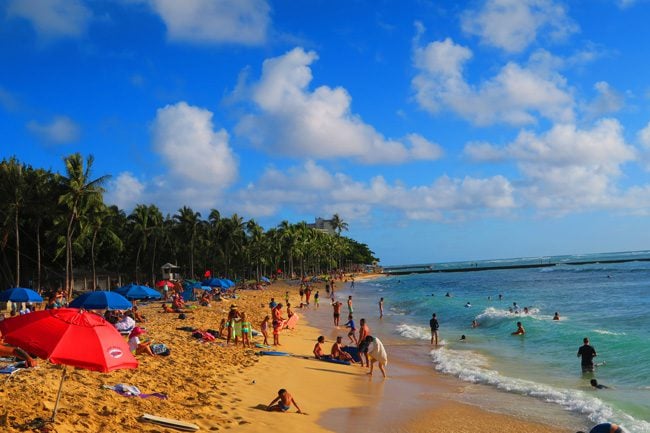 Kalakaua Avenue
Waikiki's busy thoroughfare, Kalakaua Avenue connects the series of beaches. Parts of the avenue are a beachfront promenade, running parallel to Waikiki's endless hotels and shops.
There are a few noteworthy stops along the way (aside from the shopping), including the Duke Kahanamoku Statue – Hawaii's eternally lei-draped famous "surfing pioneer" and winner of several Olympic medals in swimming, the Moana Surfrider Hotel – the 1901 luxury hotel built in beaux-arts fashion that started the Waikiki hype, and the Royal Hawaiian Hotel – the 1927 art-deco hotel built in Moorish red fashion and the definite standout of Waikiki.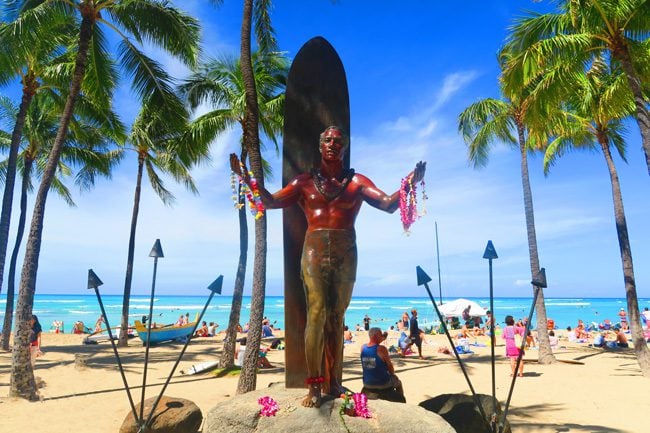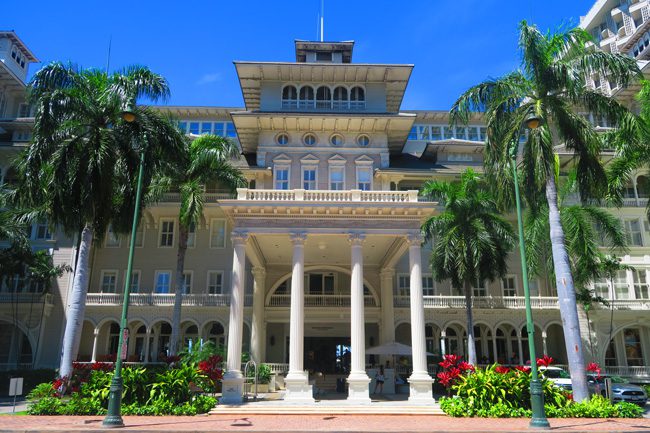 Dinner & Luau Show
Celebrate your first night in Oahu in style with a special buffet dinner and Hawaiian luau show at Ka Moana Luau. Located in an oceanfront property in scenic Makapau'u, your ticket also includes transporation from Honolulu should you need it.