Top 10 Things To Do In Tahiti
Tahiti. Just the sound of its name stirs up images of an exotic tropical paradise. I've spent weeks exploring Tahiti during multiple of French Polynesia and here's my personal list of the top things to do in Tahiti. The biggest island in the French territory is often overlooked by tourists on the hunt for the white sand beaches and overwater bungalows, but Tahiti offers plenty of thrills for nature-lovers, both around the coast and in its mountainous interior. Tahiti is often the name used to describe the 118 islands and atolls that make up French Polynesia, even though it's technically just the main island's formal name.
Heading to French Polynesia? In-depth island guides to all 5 archipelagos await you, including sample itineraries and essential travel tips & tricks.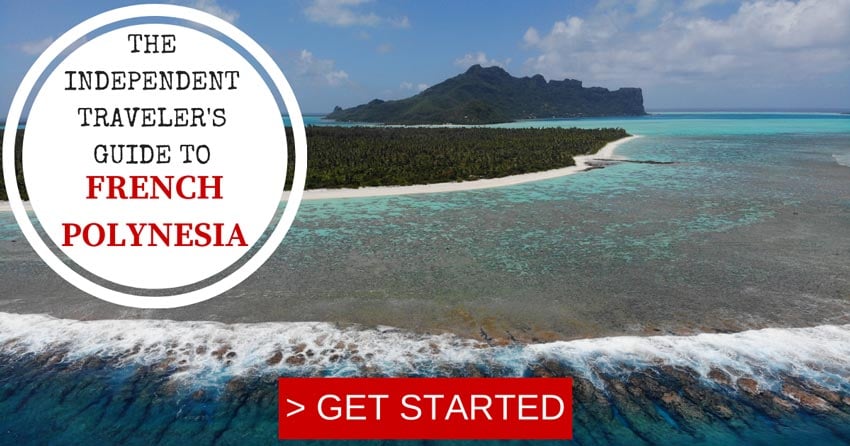 Tahiti, Tailor Made!
The Islands of Tahiti are among the last places to be colonized by mankind, 118 islands, each with its unique personality.
Get expert advice and assistance with planning your trip to the destination where tropical dreams come true!
---
10. Attend Sunday Church Service At The Paofai Temple
From American Samoa to the Cook Islands, attending a Sunday church service in the South Pacific Islands goes way beyond a religious experience. In Tahiti, it is the Protestants who sing the loudest. If you're in Papeete on a Sunday morning, head to the Paofai Temple. This charming pink-colored church welcomes every visitor, and you'll see the local Tahitians dressed in their Sunday best. Choirs erupt in beautiful acapella hymns, and if you've been to church on other islands – you might be able to join in the singing. Here's what it looks and sounds like!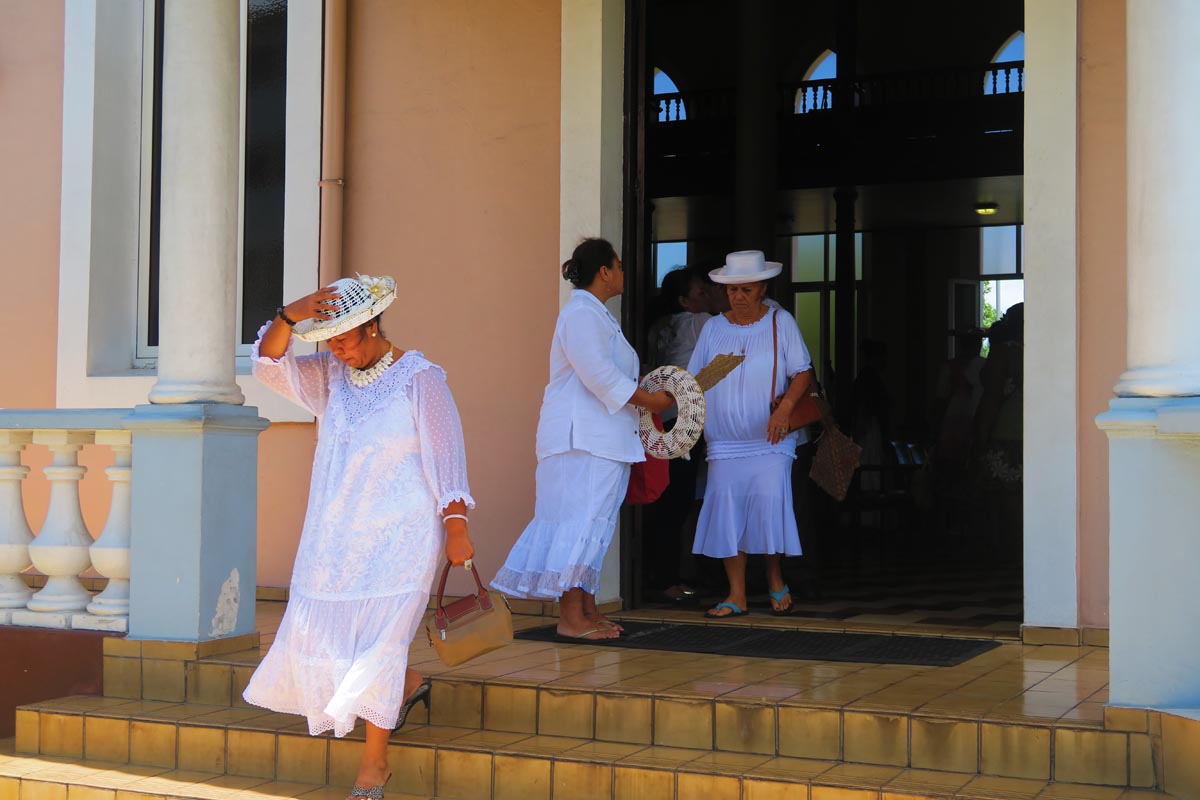 9. Doing Some Shopping!
Tahiti is one of the best places in the South Pacific Islands to do a bit of shopping. From colorful island fashion to vanilla, woodcarving, scented monoi oil, and more – nothing beats the ultimate gift from French Polynesia, the black pearl.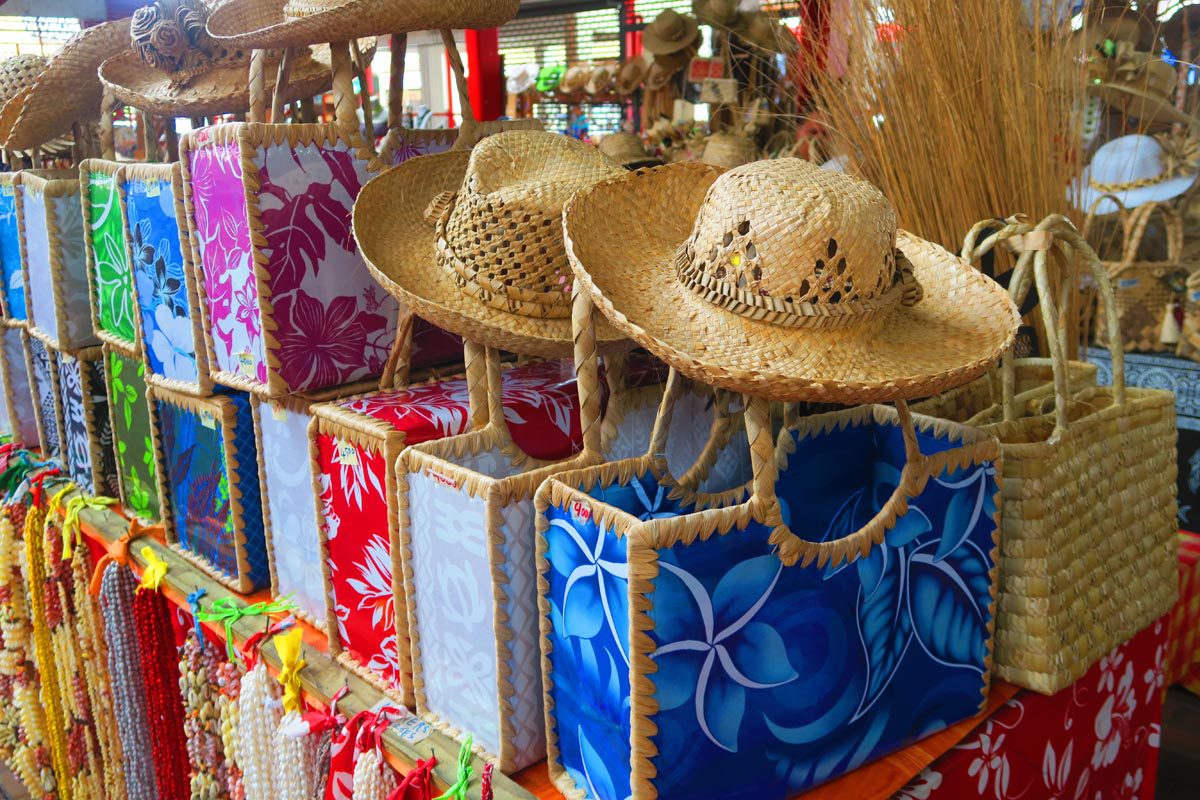 8. Visiting Ancient Polynesian Temples
Though it's been well over 150 years since Tahitians converted to Christianity, evidence of their mysterious and deeply spiritual ancient religion is still present throughout the island. Pay a visit to one of the ancient marae in Tahiti, with Marae Arahurahu on Tahiti's west coast being the best. Admire the sacred tiki statue and have a look at the ahu – the altar reserved only for the highest Polynesian priests.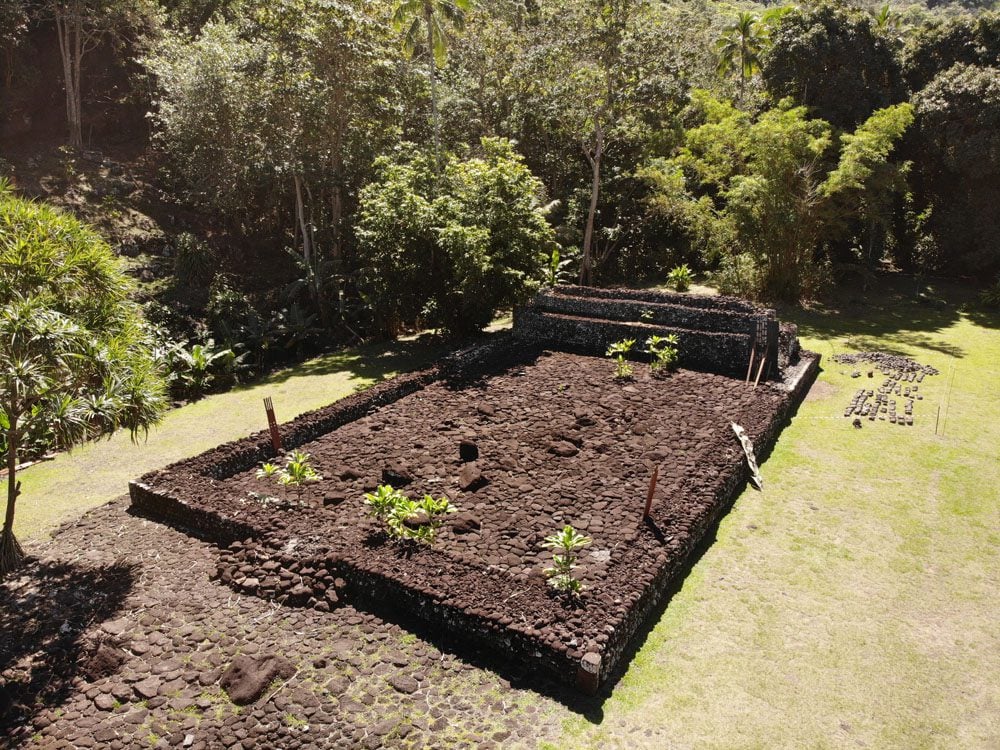 7. Explore the Mape Forest at the Harrison Smith Botanical Garden
Explore the beautiful grounds of the Harrison Smith Botanical Gardens, with its wild palm trees, lily ponds, and lotuses around every corner. The highlight is the mape forest, simply enchanting. Also known as the Tahitian Chestnut, this incredible tree's roots will swirl in any direction until finding some water (which is never too far around here…).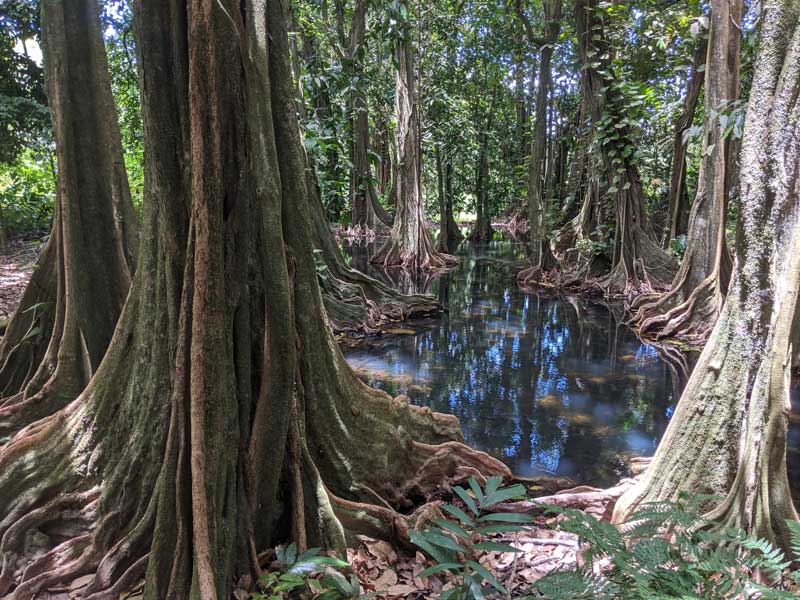 6. Swim In Black Sand Beaches
We all dream of lying on a perfect white sand beach, but wait until you visit one of Tahiti's famous black sand beaches. The best one is Papara Beach on the south coast, where your feet burn just after a few seconds. Another worthwhile stop is at Teahupo'o – famous for its crazy high waves and home to a gorgeous-looking beach!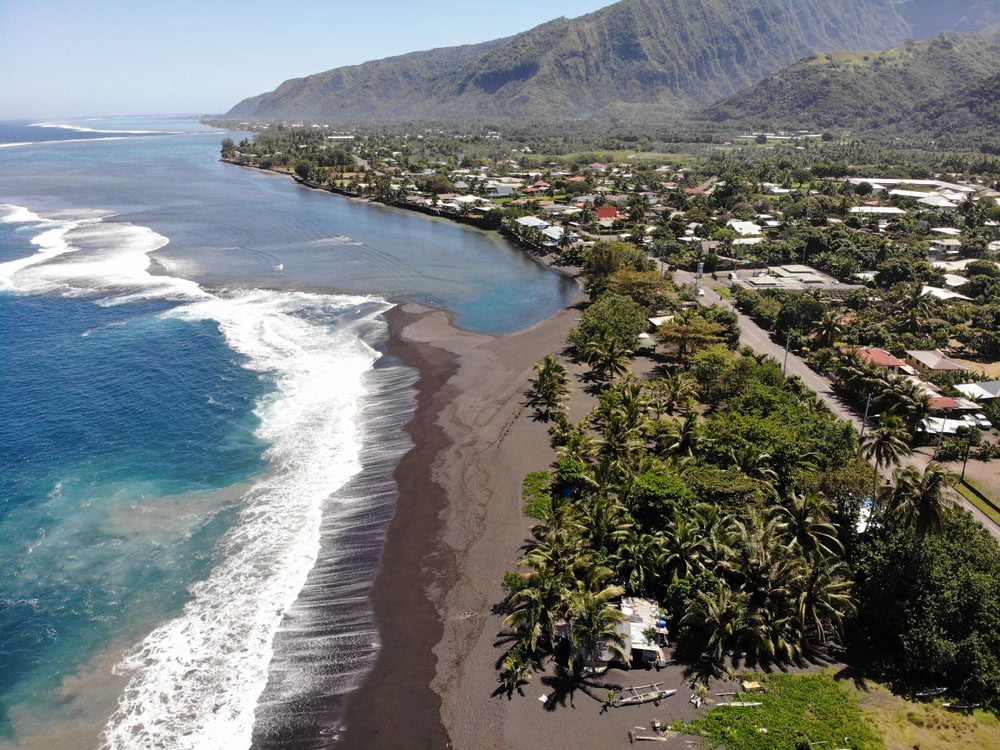 5. Catch the Best View On the Island at the Belvedere
The French are well known for erecting lookout points at worthy spots and thank God for that. Up high on the mountains just outside Papeete, the Belvedere offers incredible panoramic views of Papeete, the signature mountains that Tahiti is famous for, and even the island of Moorea in the far distance.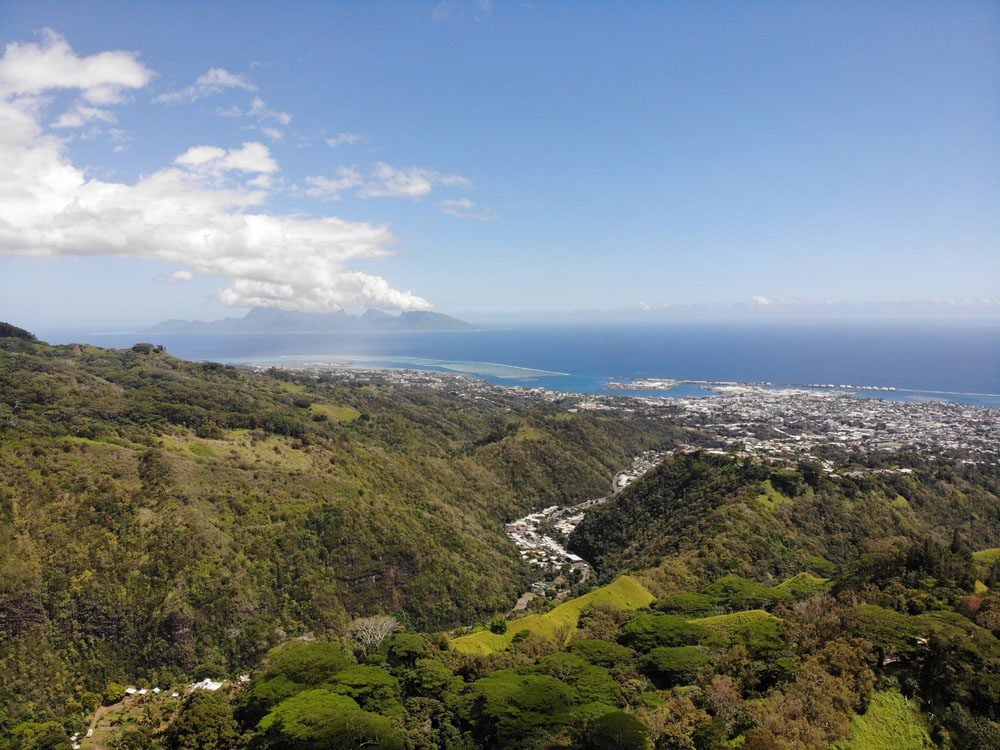 4. Hang Out With Locals at the Papeete Market
Hands down the best market in the South Pacific Islands, the Papeete Market is the buzzing center of this already busy small capital. Grab an ice-cold coconut at the door while listening to some live Tahitian music, before setting out to explore the two-story covered market. You'll find here everything, from fresh fish to fresh vanilla – and if you're lucky, the family that sells sugarcane juice will be working on the day you visit!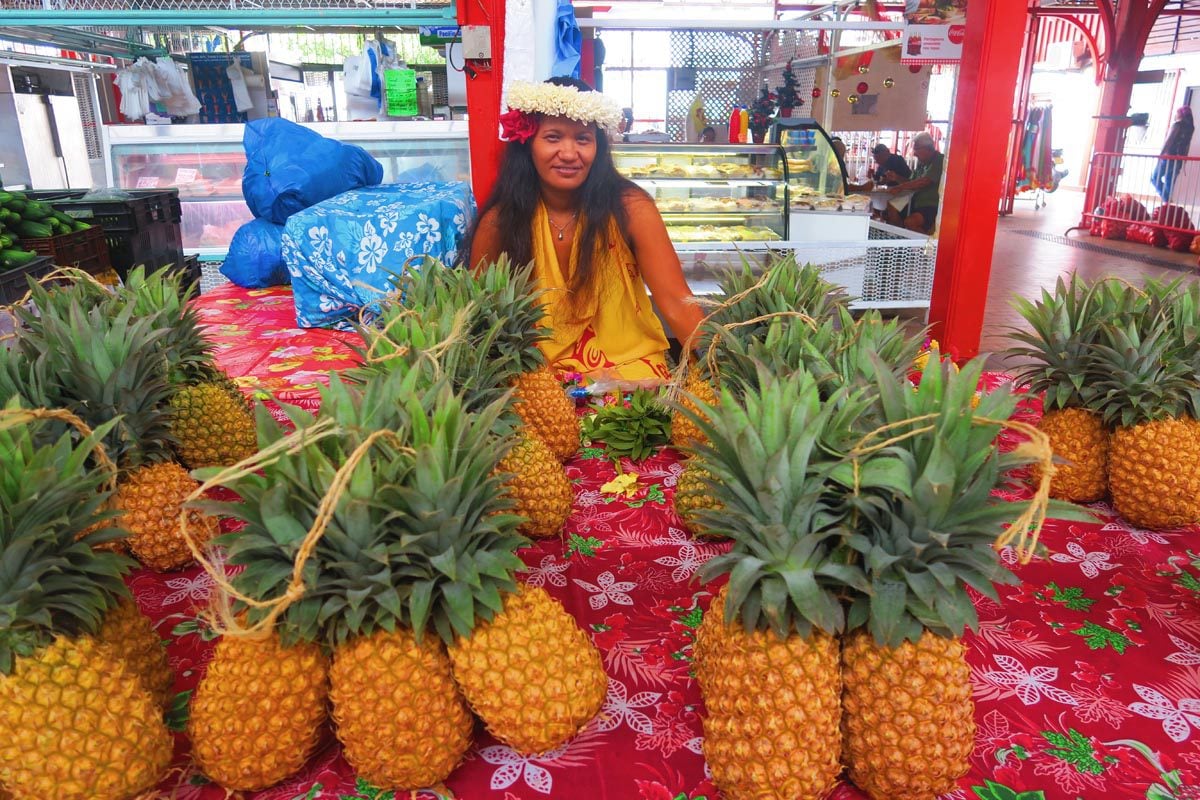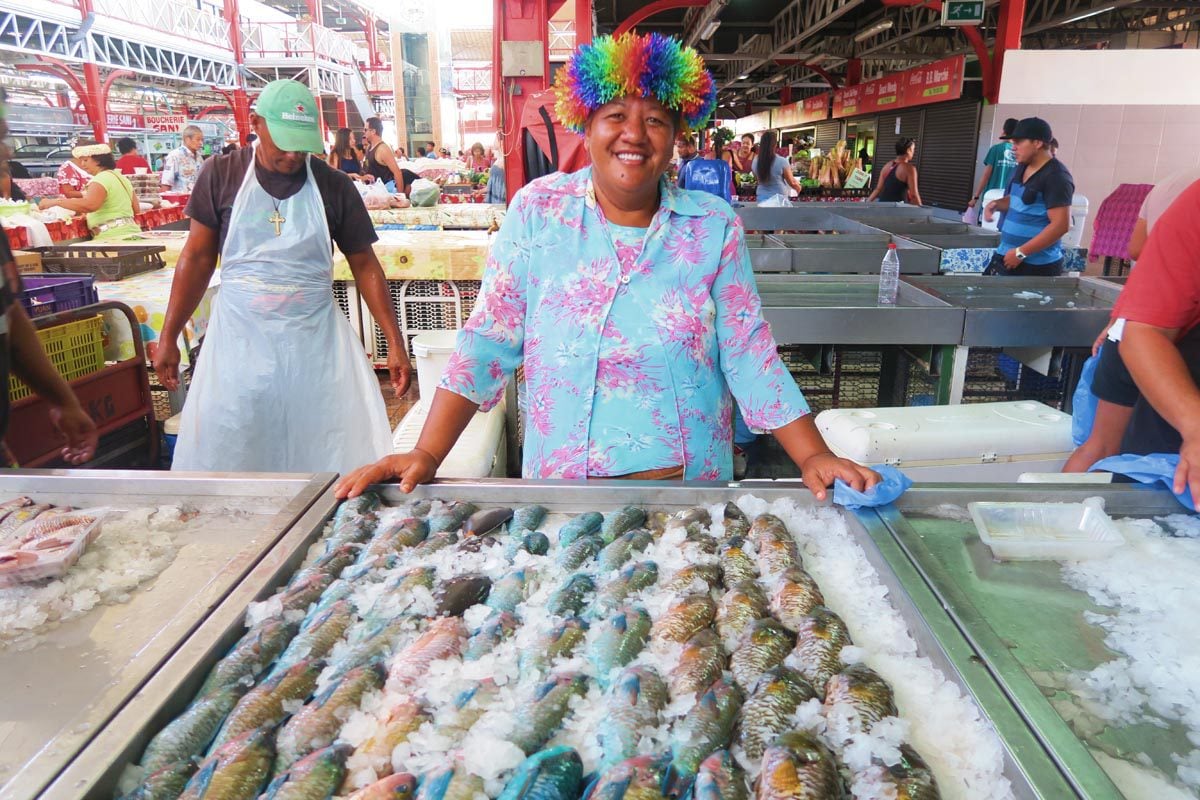 Here's what it feels like to stroll around the Papeete Market
3. Sample Delicious Street Food In Place Vaiete
Papeete's main square turns into a food lover's paradise after 6 pm, as the famous roulottes set up shop and begin preparing dinner. These large food trucks serve everything from Chinese dishes, crepes, steaks, sashimi, and of course – the national dish, the poisson cru (raw chunks of fresh tuna in coconut milk). The vibe is great, and locals and tourists flock here every night to enjoy delicious food at a good price. Portions are huge, and no matter what you ordered, you'll always get it with a side of sliced baguette!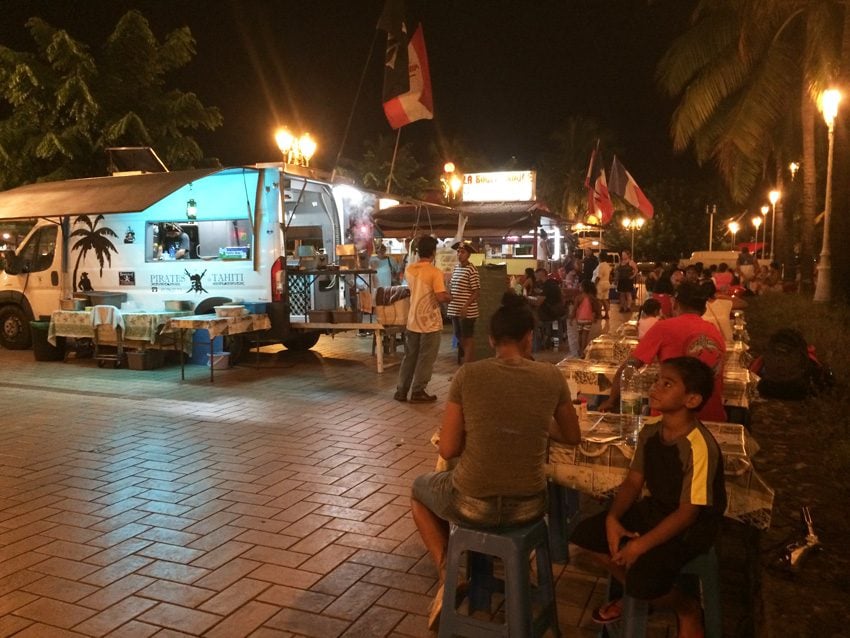 2. Hike to the Summit of Mount Aorai
Let's face it, Tahiti is not known for its beautiful beaches like its neighboring islands. But it does have one trick up its sleeve in the form of breathtaking hikes. The jewel of the crown is the hike up to the summit of Mount Aorai – the third highest peak in this island of giants (2066m). Every step could be your last, and with parts of the trail named 'the devil's peak pass' – you're bound to think twice before heading out (not to mention you start hiking very early in the morning). But with risk comes reward. Just have a look at the views!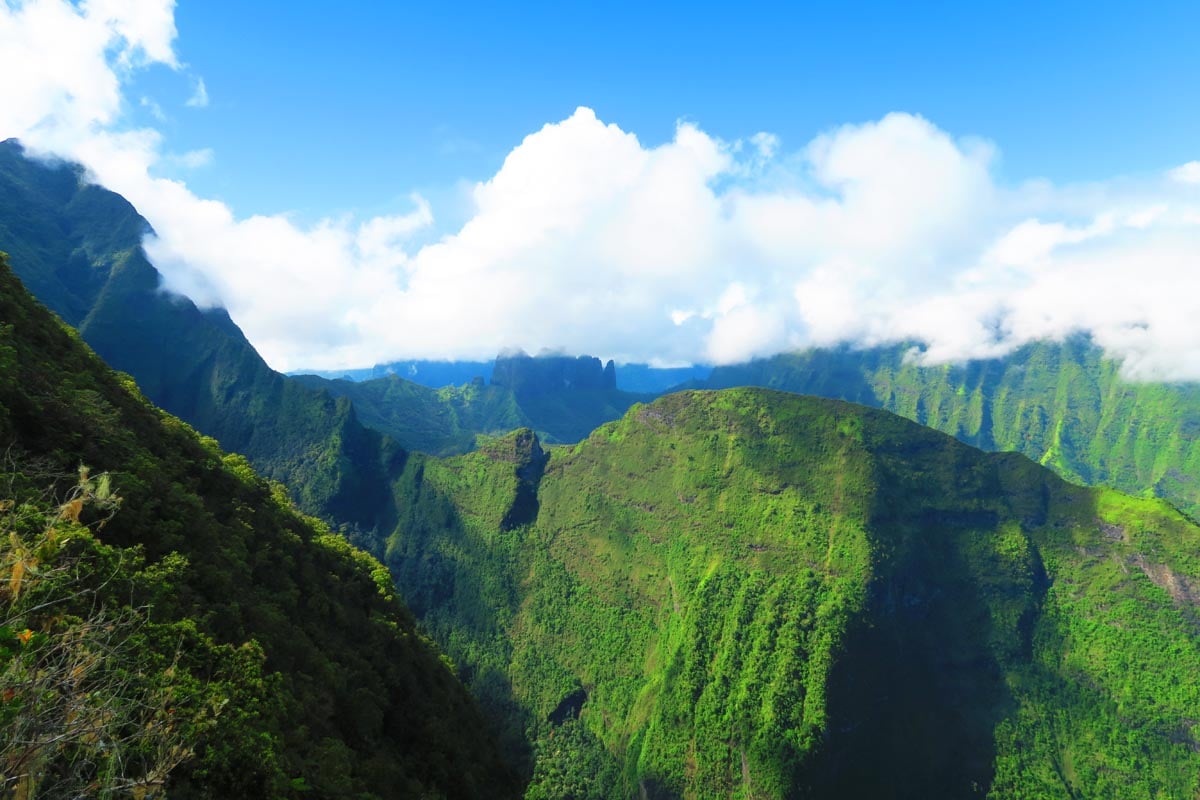 1. Explore Papenoo Valley On a 4X4
If you've imagined Tahiti to be filled with giant waterfalls cascading down from lush volcanic peaks – imagine no more! Venture into the uninhabited interior of Tahiti, and you'll never forget this day. The drive takes you along the Papenoo River, crossing streams, climbing up to gorgeous vistas, and down to waterfalls that are straight out of a magazine cover. If you opt for the full-day tour, you'll also visit the secluded Lake Vaihiria. This is paradise folks, and there's hardly anyone around to share it with!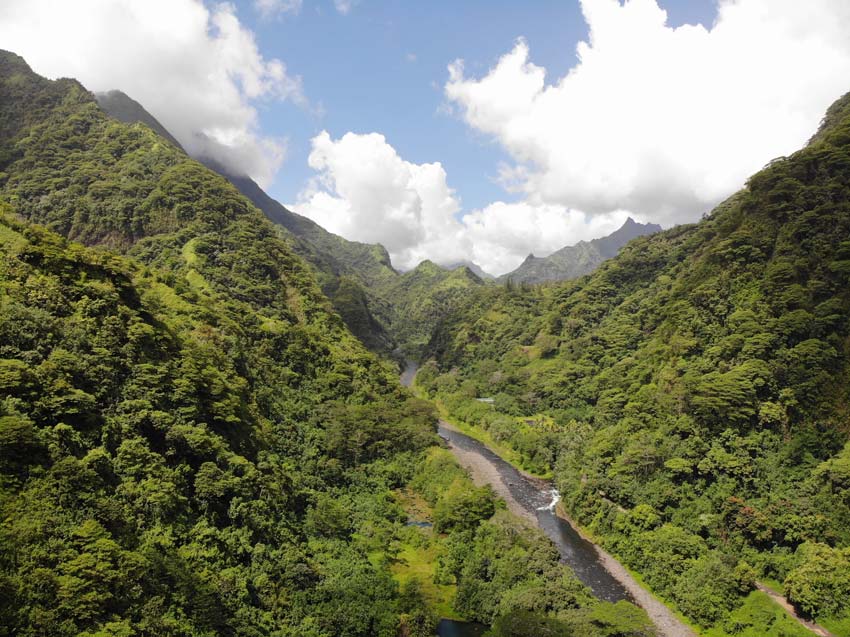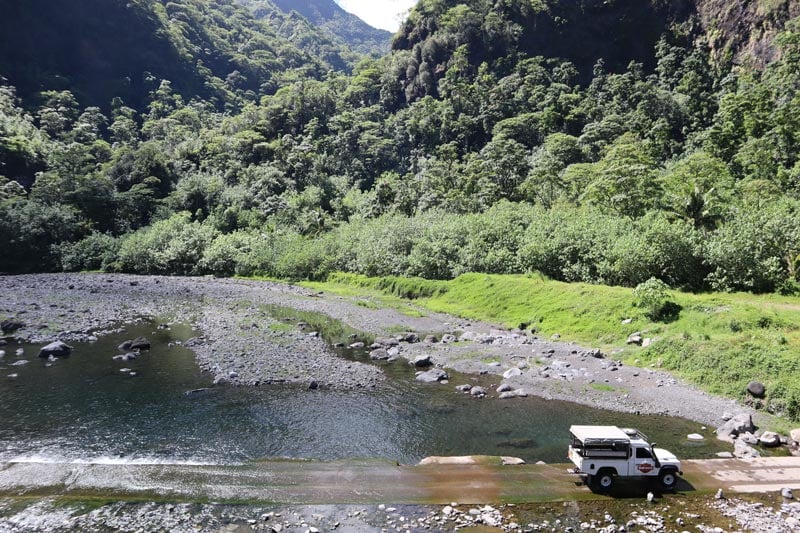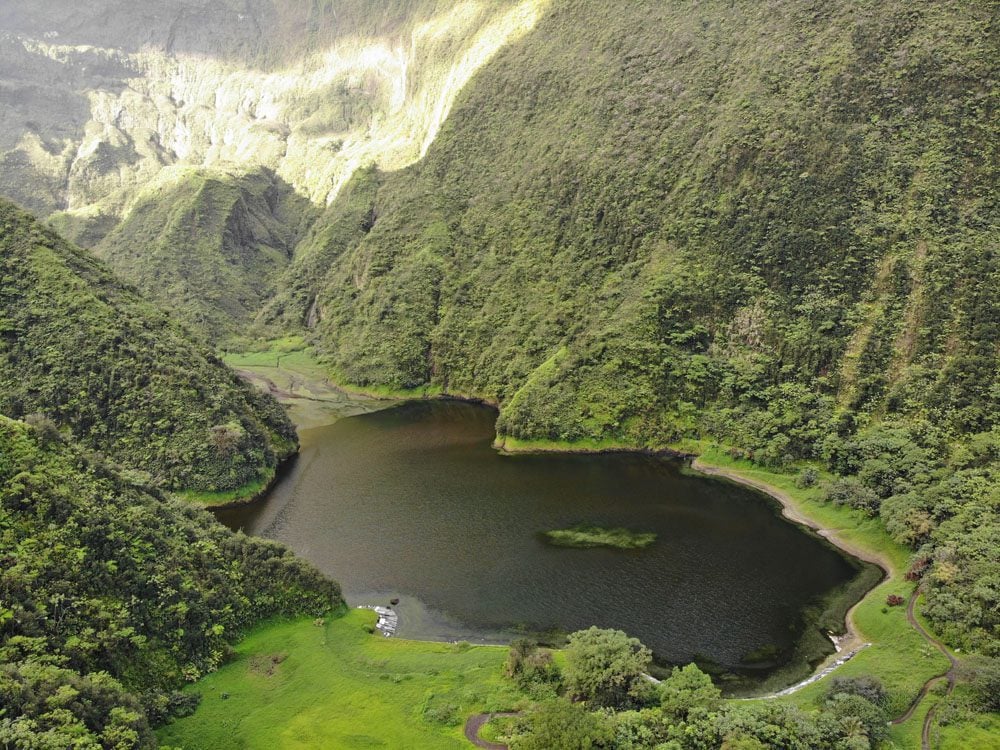 Bonus: Catch a Tahitian Evening Dance Show!
Fancy a bit of culture? Head to one of the evening Tahitian dance shows which take place during several nights of the week in the island's top resorts. Dancers, singers, and musicians are usually part of winning groups from that year's Heiva Festival so we are talking about some serious talent. Shows are usually preceded by a fancy buffet dinner, starting at around 7 p.m. and ending at around 10 p.m.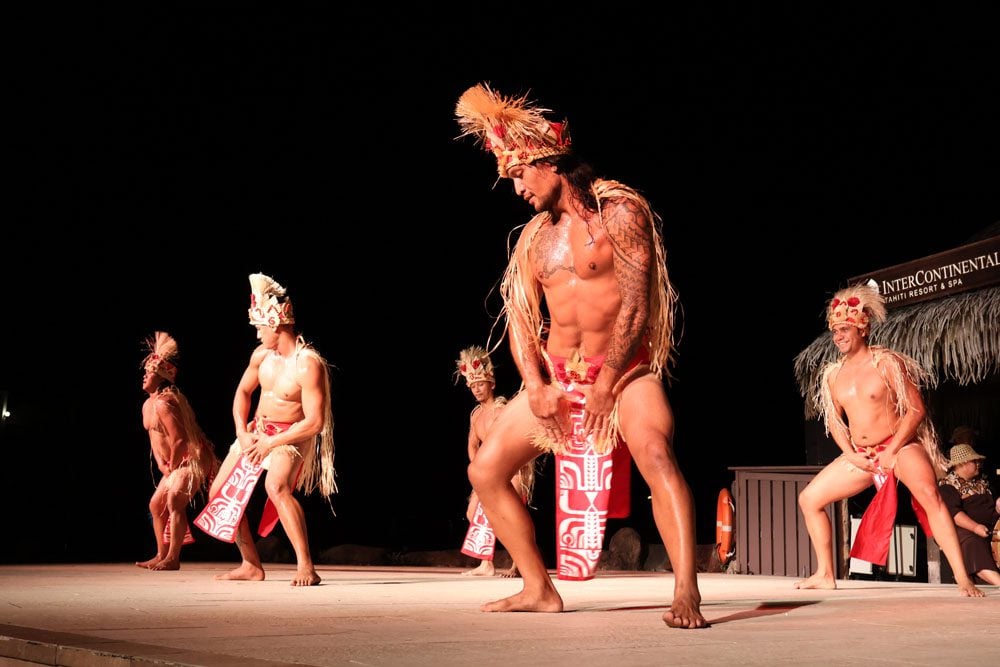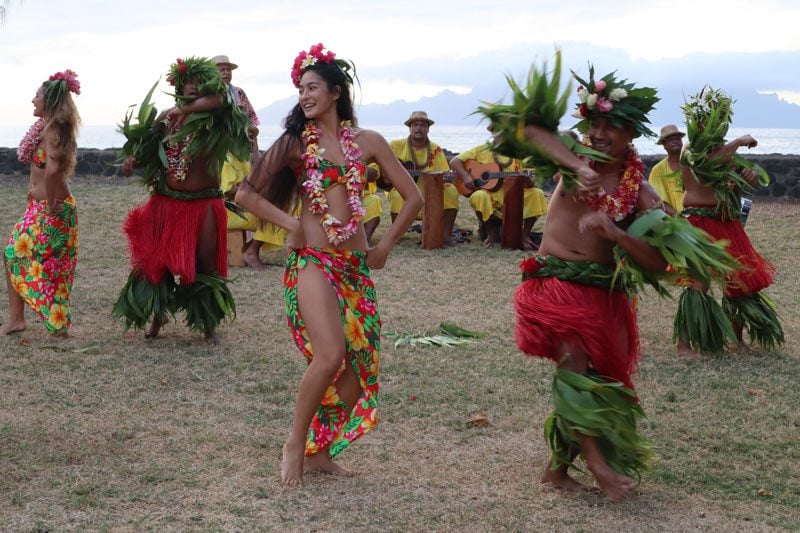 Ready To Visit?
There you have it! The top things to do in Tahiti. For more information about Tahiti and French Polynesia, check out these recommended guides.
Tahiti, Tailor Made!
The Islands of Tahiti are among the last places to be colonized by mankind, 118 islands, each with its unique personality.
Get expert advice and assistance with planning your trip to the destination where tropical dreams come true!
---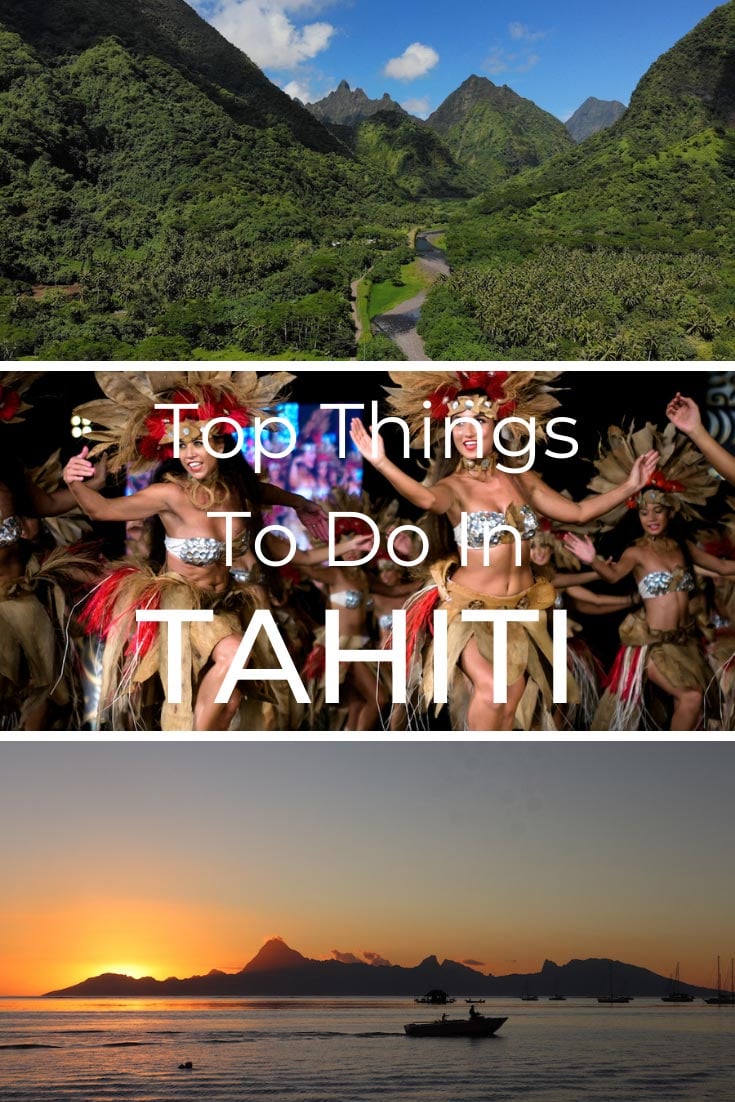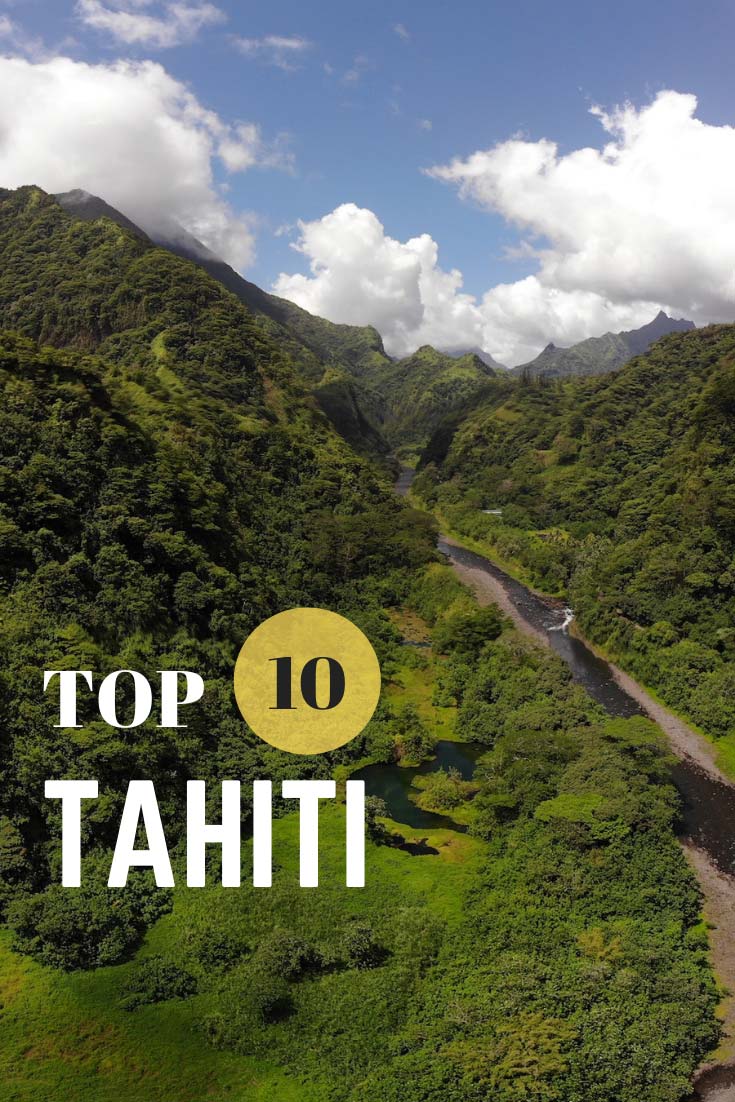 Pin These Images To Your Favorite Boards!