Day 1: Piazza Navona & Around
The first of our 5 days in Rome will be slightly shorter than the following days since it's an arrival day. Depending on your time of arrival and assuming you're staying in or close to the historic center, this day will be spent getting a taste of "classic" Rome.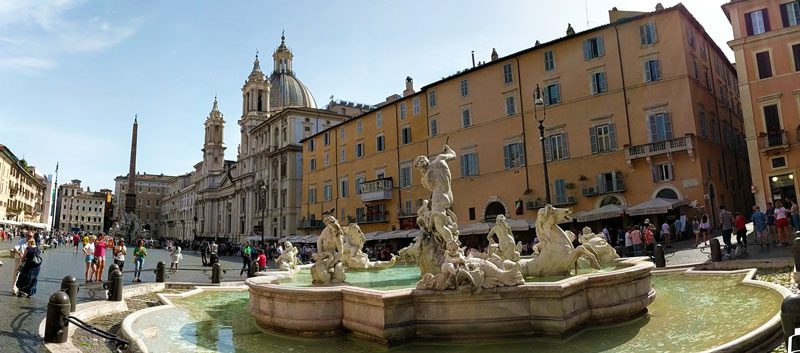 Via dei Coronari
After arrival and check-in, we were out and about at 2 pm. For a quick lunch, we headed to La Fraschetta at the recommendation of our hosts. This is a no-frills, nothing fancy chain; a top choice for local Romans who seek a quick bite. There are several locations and we dined not too far from the St. Angelo Bridge.
With our stomachs full, but not too full because dinner is still to come, we headed deeper into the historic center of Rome on Via dei Coronari. This is a major "artery" in the historic center, mostly known for its antique shops. You'll also find here a number of shops specializing in leather goods but the surrounding streets offer better bargains as Via dei Coronari is quite touristy.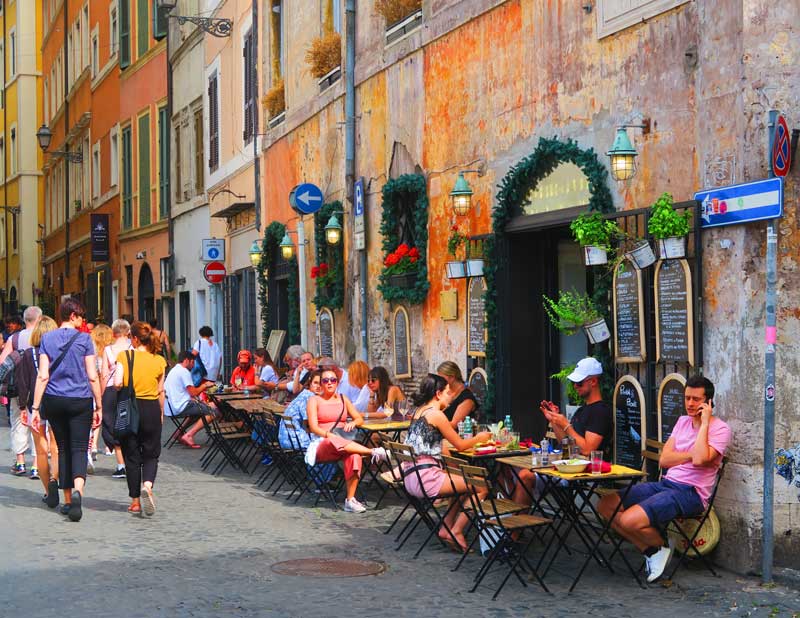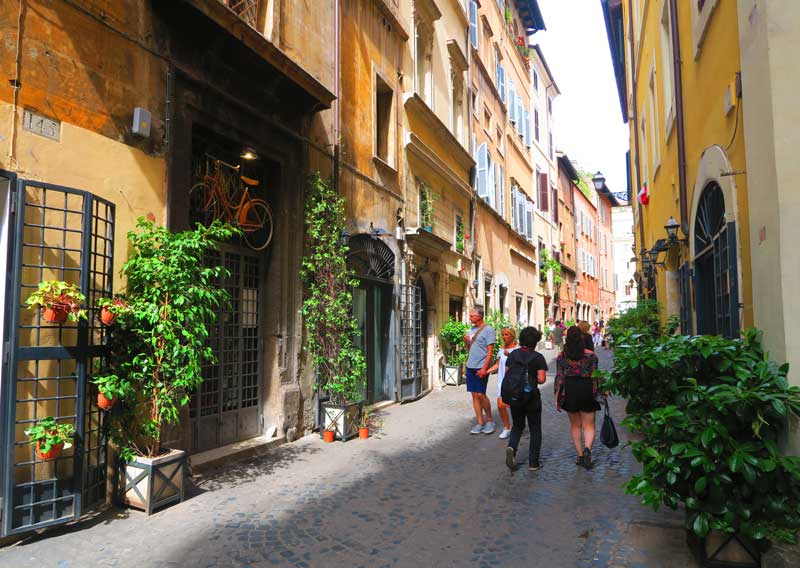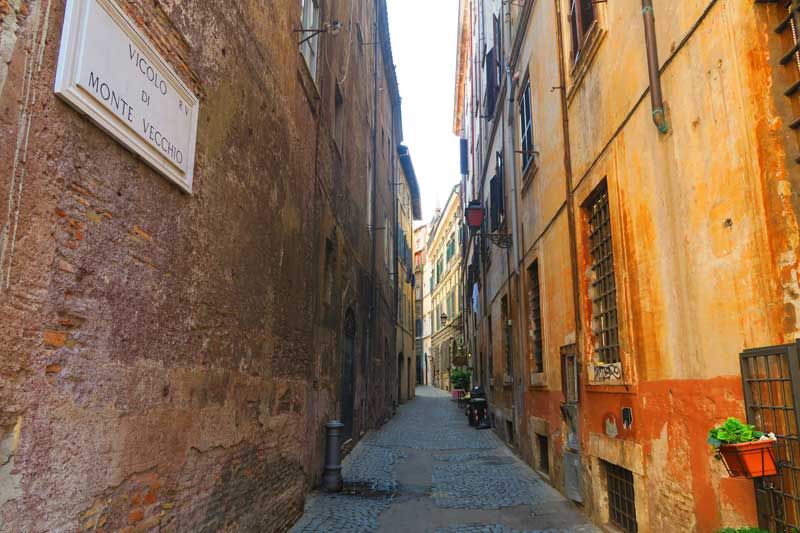 For our first round of ice cream in Rome, we headed to the Via dei Coronari branch of Gelateria del Teatro. If you're having difficulties finding the place, just look for the queue snaking outside their small shop. The ice cream here is very "creamy" (just like we prefer) and they have a few delicious flavors we found nowhere else in Rome such as peach-lavender (our favorite). We loved their ice cream so much that we came back for seconds on later days.
Piazza Navona
The natural next stop is perhaps the grandest of Rome's squares. Oval-shaped Piazza Navona sits on the site of an ancient stadium where chariot races took place. Nowadays, its perimeter is lined with cafes and restaurants, and the sun-drenched balconies above them likely offer the best people-watching opportunity in Rome.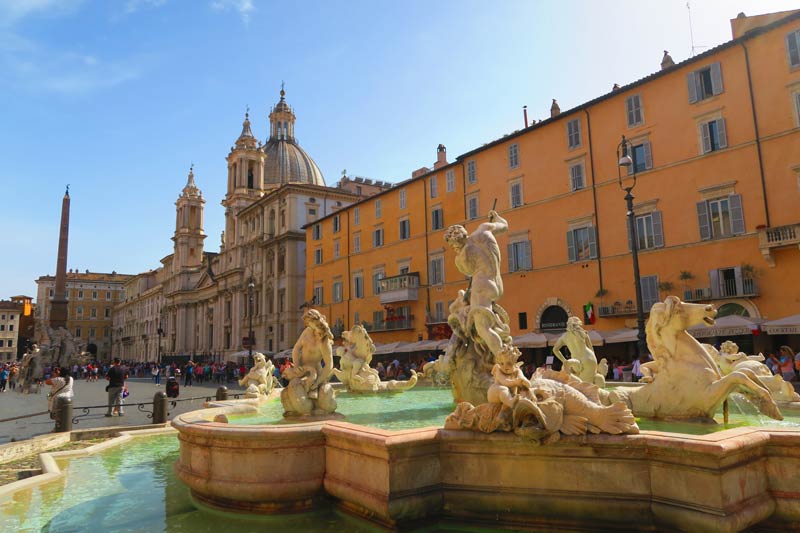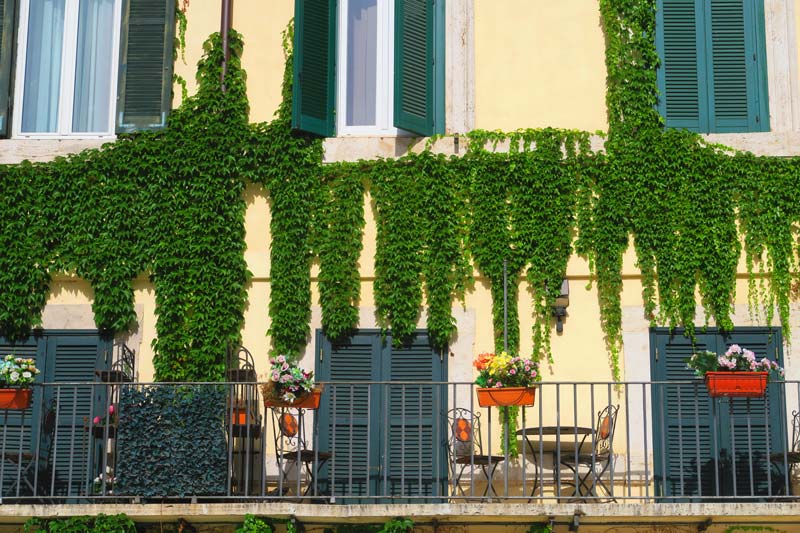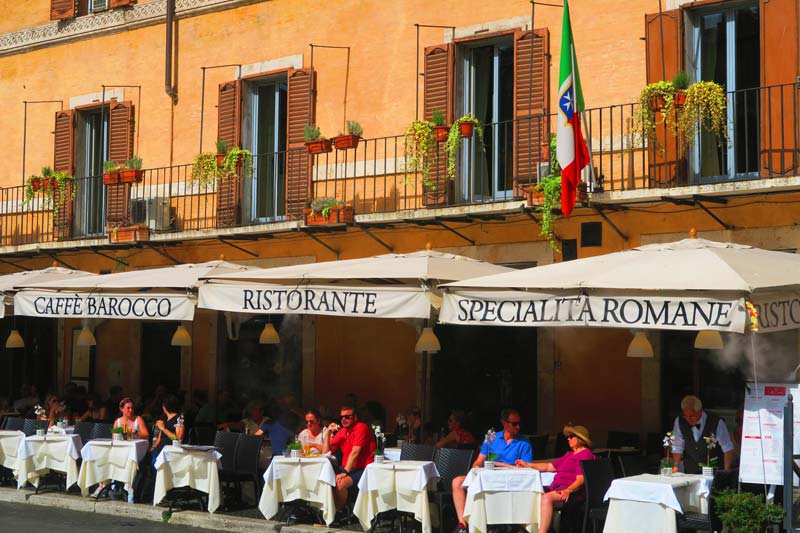 Piazza Navona also owes its beauty its three fountains, the center of which is topped by an obelisk. This is the Fountain of the Four Rivers, designed and even partially carved by legendary Italian sculptor – Gian Lorenzo Bernini. It depicts the four great rivers of the time: Danube, Ganges, Nile and River Plate.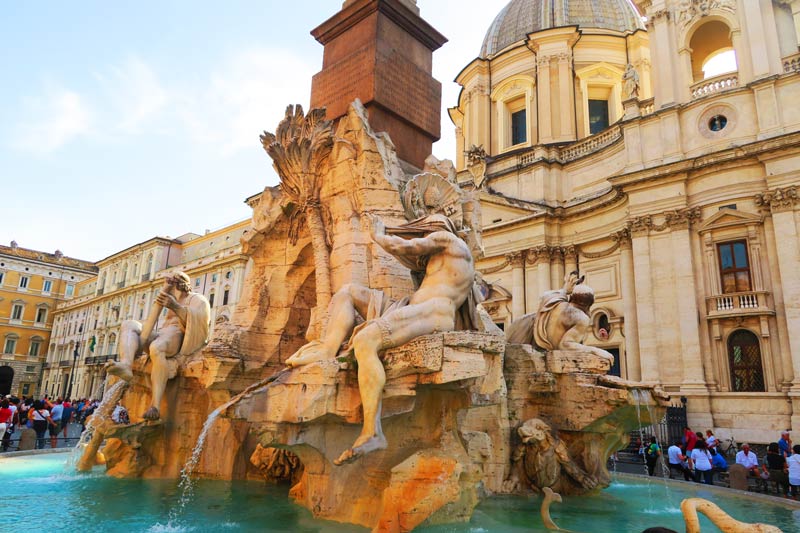 If you keep a diary, sort your photos in albums, still have a pen pal somewhere or are simply in need of a belt, it's worth checking out Cartoleria Pantheon dal 1910. It's a famous leather goods shop at the northwest corner of the piazza and their prices are reasonable for such original souvenirs.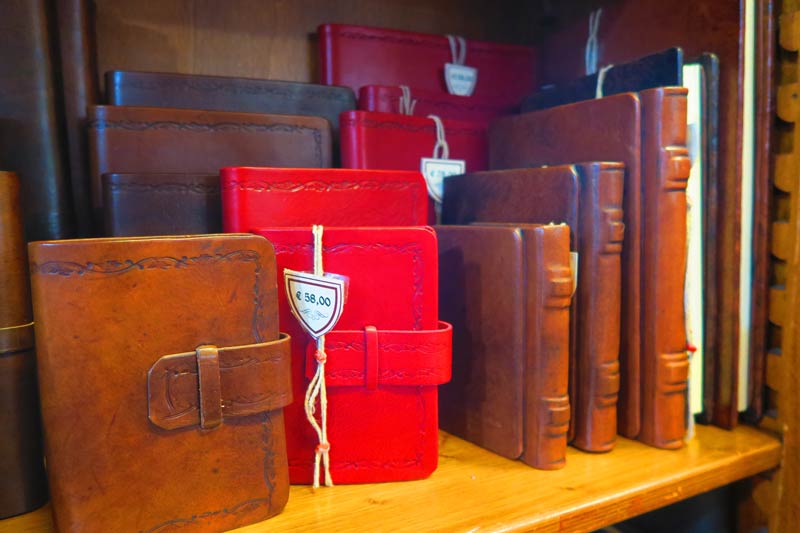 Sant'Agnese in Agone
This beautiful cathedral was dedicated to St. Agnes, the patron saint of young girls whose partial remains are somewhere to be found inside the magnificent interior. Visiting the cathedral is a no brainer if you're already in Piazza Navona but be aware of its opening hours if you wish to pay a visit (closed on Mondays).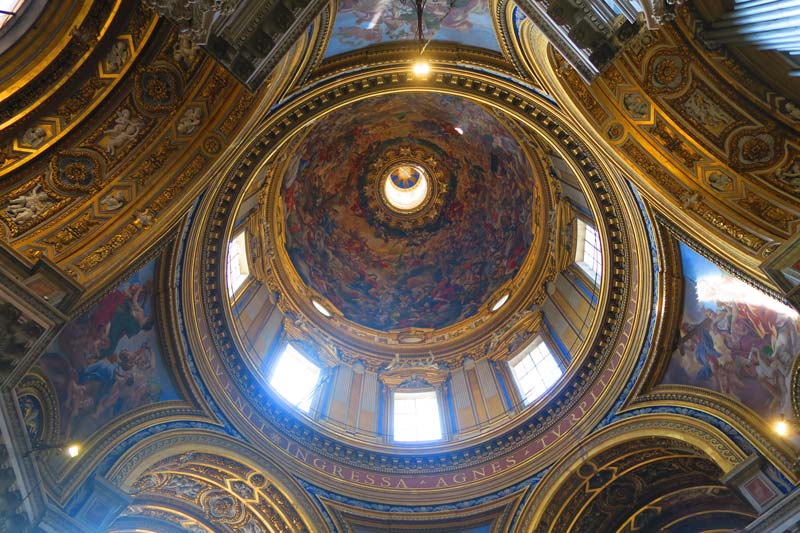 San Luigi dei Francesi
From one cathedral to the next, the Church of St. Louis of the French continues to raise the bar in terms of grandness. Famous for the 16th-century works of the Italian painter Michelangelo Merisi da Caravaggio depicting St. Matthew, I was blown away by the cathedral's decorated dome (closed on Thursdays). This is the "official" French church in Rome.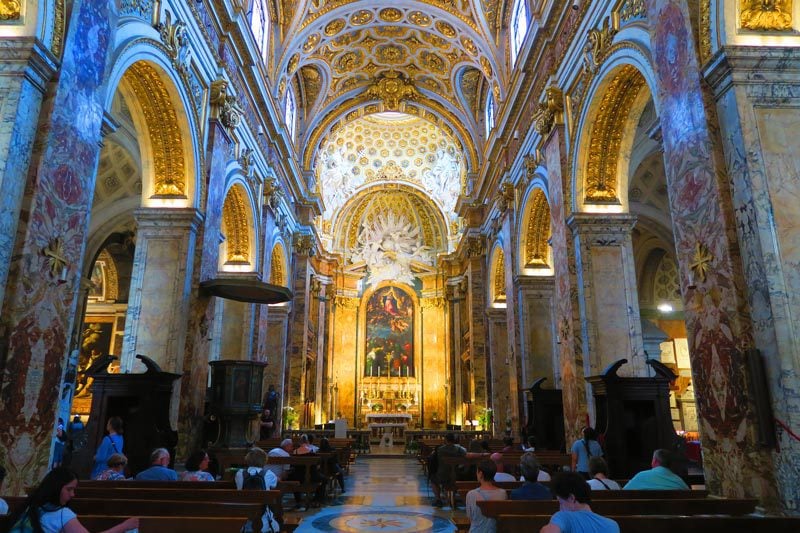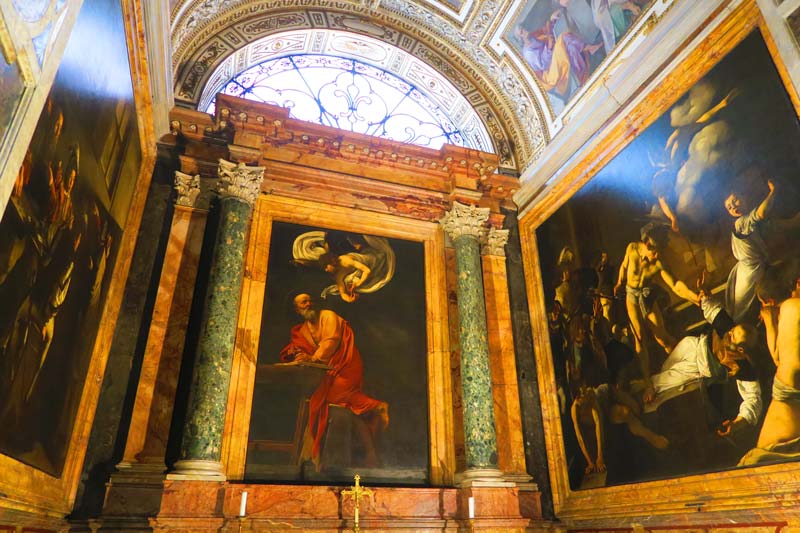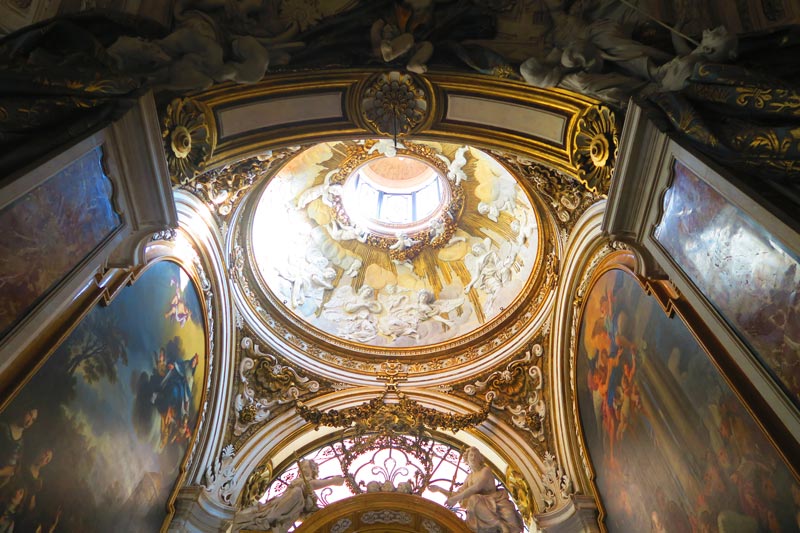 Santa Maria dell'Anima
Five minutes away on foot is yet another one of Rome's best churches, this time the "official" German church in the city. This cathedral boasts a stunning altar and you can even find the remains of a 16th-century pope somewhere along the nave. I took a special liking to the gilded ceiling featuring light blue colors. While we visited, a short but interesting ceremony took place, in which several German-speaking guards dressed in traditional uniforms and bearing swords, preluded a mass overseen by priests at the main altar.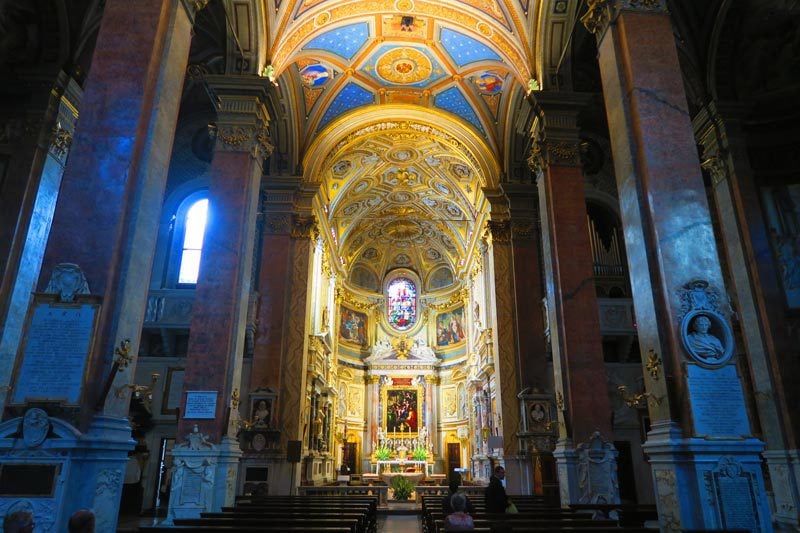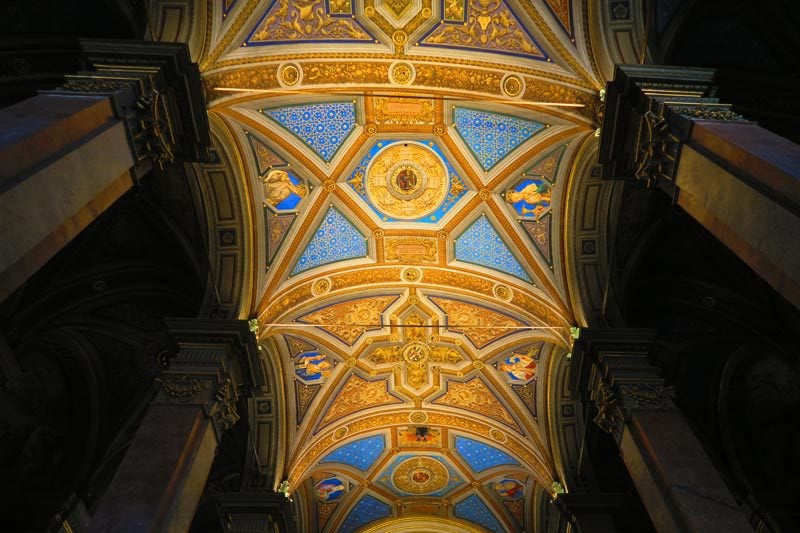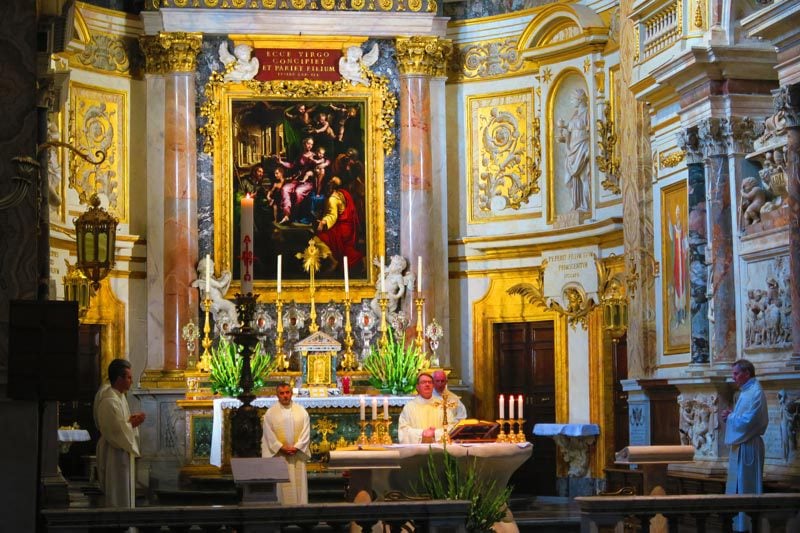 Chiesa di Santa Maria della Pace
This is a quick stop, I promise, as it's mighty difficult to catch this church when its doors are open. The cathedral's exterior is quite picturesque and fronting it are a few small restaurants in an unusually tranquil setting for lunch or dinner. Adjacent to the church is Chiostro del Bramante but we didn't find it interesting at all, including its somewhat famous cloister.
Via del Governo Vecchio
We headed back to our hotel for a bit of a rest before dinner via this trendy street which has no shortage of boutiques and culinary temptations to slow down your walk. If you still fancy some ice cream, stop at Gelateria Frigidarium, for wine to taste and take back home stop at Guerrini Enoteche, and for some pre-dinner wine grab a seat at Mimì e Cocò. For classic and chic straw bags, take a slight detour to GiuncArt, a fine craft shop on Via del Pellegrino.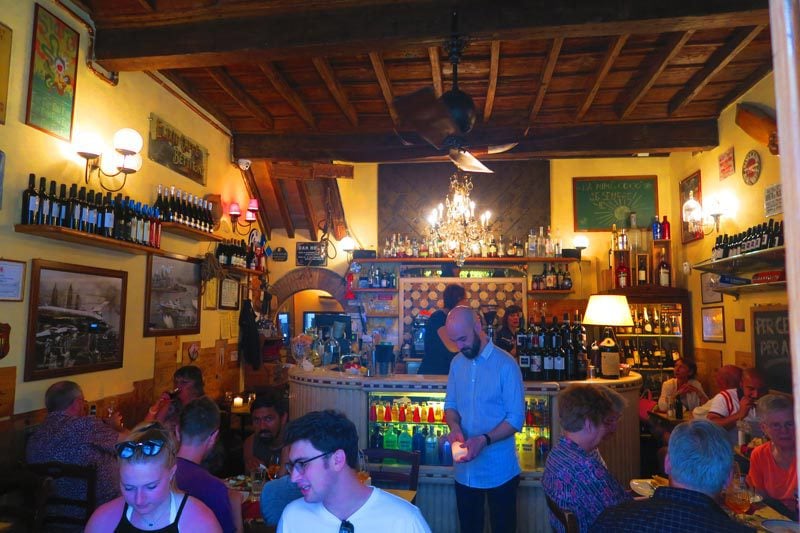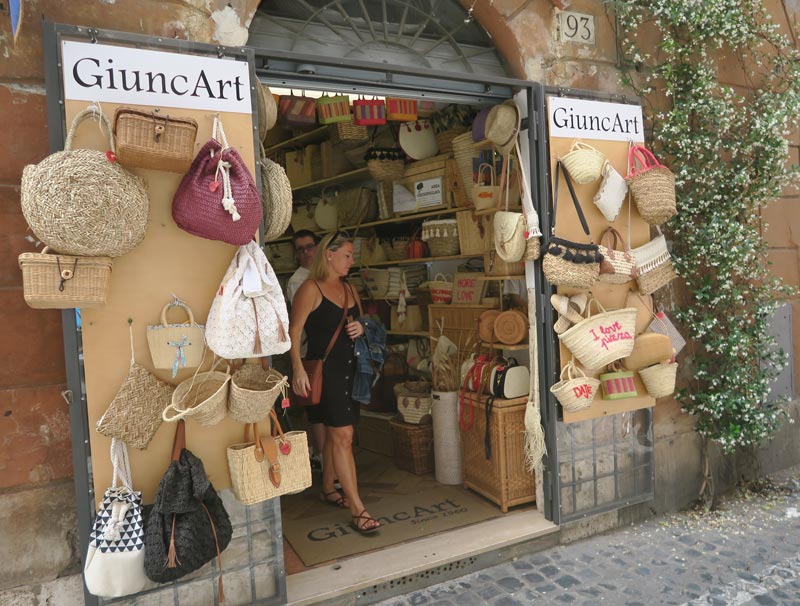 Chiesa Nuova
The last church visit on this first day in Rome is the Baroque Chiesa Nuova, completed in 1561. This large cathedral sits on the site of a former church known as Santa Maria in Vallicella and was founded by Filippo Neri. Neri is known as the Third Apostle of Rome, dedicating his life to helping the poor and founder of a society of secular clergy called the Congregation of the Oratory. What makes this place worth visiting is the quantity of exquisite religious artwork decorating its interior.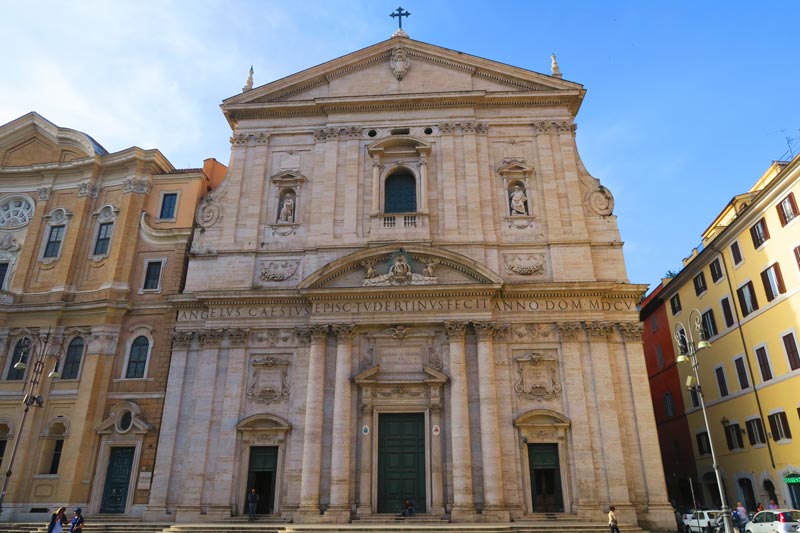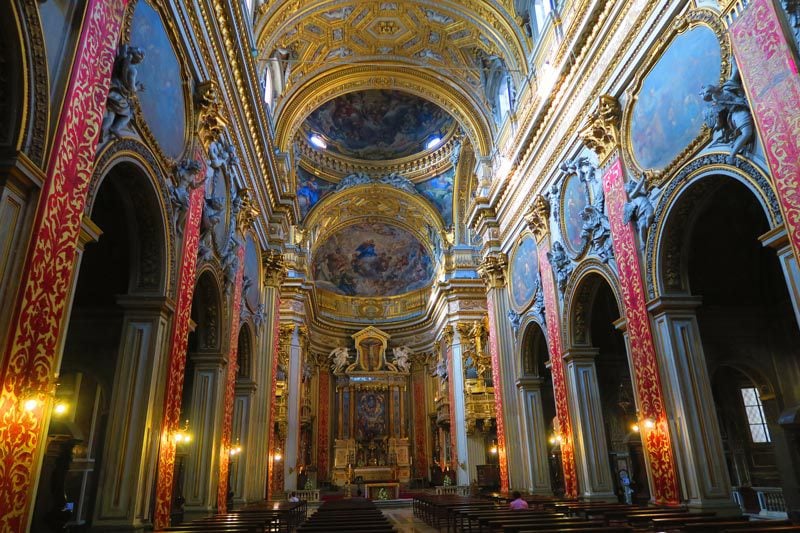 Dinner
For our first dinner, we made reservations a few days in advance at Pietro al Pantheon and were not disappointed. It was one of our best meals, both in terms of cuisine and ambiance. The typical Italian cuisine focuses on Judaeo-Roman culinary tradition, so we just had to accompany our tomato bruschettas with an additional starter of Jerusalem artichoke. To go with a bottle of red wine, we each dove into a bowl of spaghetti and pasta, and for dessert – tiramisu, of course. Portions were quite generous and the price was very reasonable for the location and quality. Be sure to make reservations in advance and I recommend interior seating for this particular restaurant.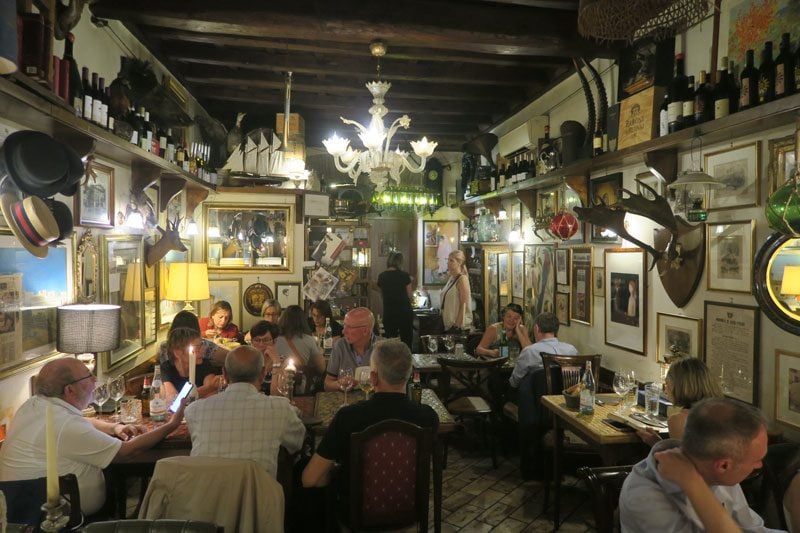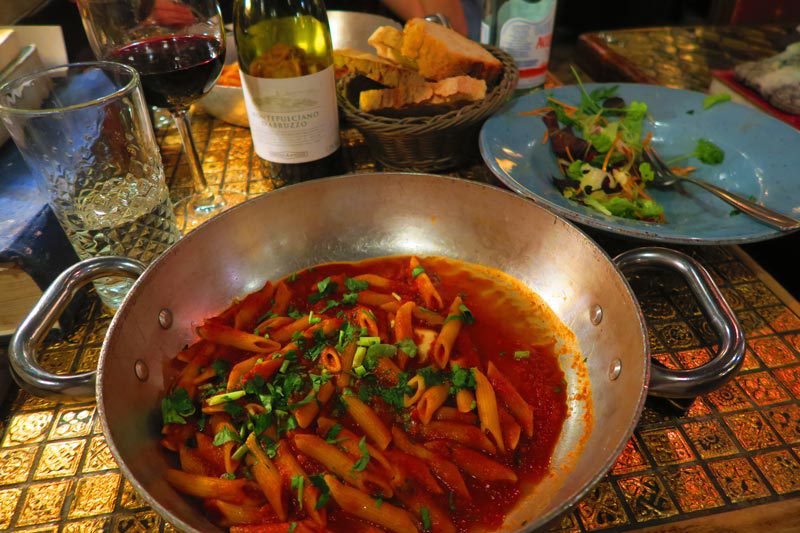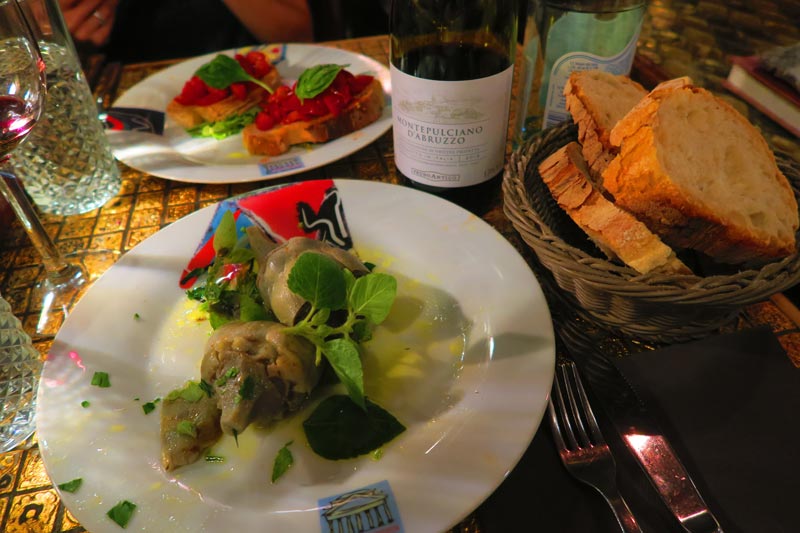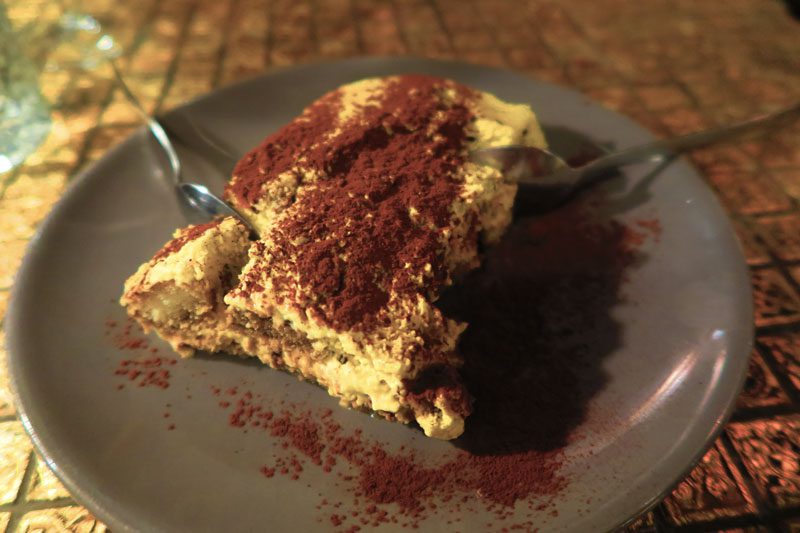 Rome's Historic Monuments at Night
Heading back to our hotel after a satisfying first day, we started a tradition that would accompany us on other nights. After the sun sets, Rome's historic monuments are lit and this makes for a very romantic stroll, not to mention a way to burn off at least some of the carbs. On this night, we walked past the Pantheon to close out the day.