Day 5: Scuba Diving & Relaxing
Diving
Start your fifth day with some underwater adventure! Rarotonga offers some of the best scuba diving in the South Pacific. Book a spot with Patrick from Adventure Cook Islands and head for a pair of dives either in the south or north coasts of the island. Thrill-seekers can crawl their way through lagoon passages, battling the currents as sea turtles and moray eels come out to play. For calmer dives, cruise along magnificent coral gardens, where the visibility is like no other and where sharks like to come out to scout tonight's dinner.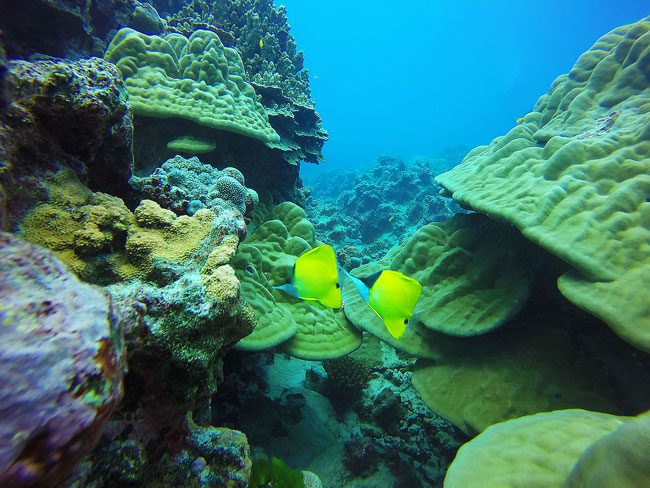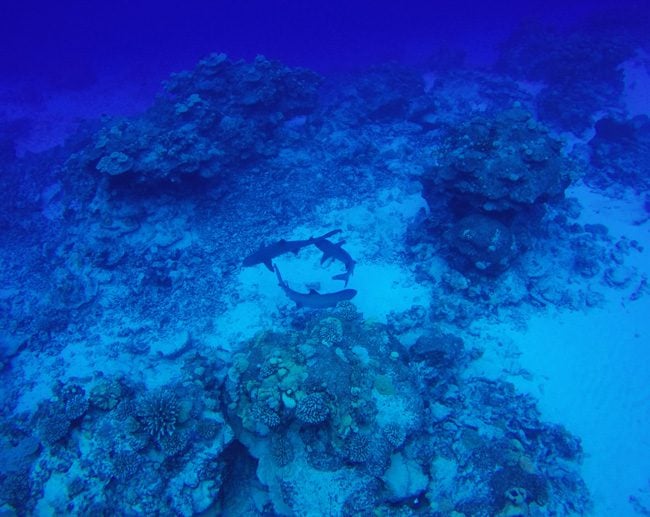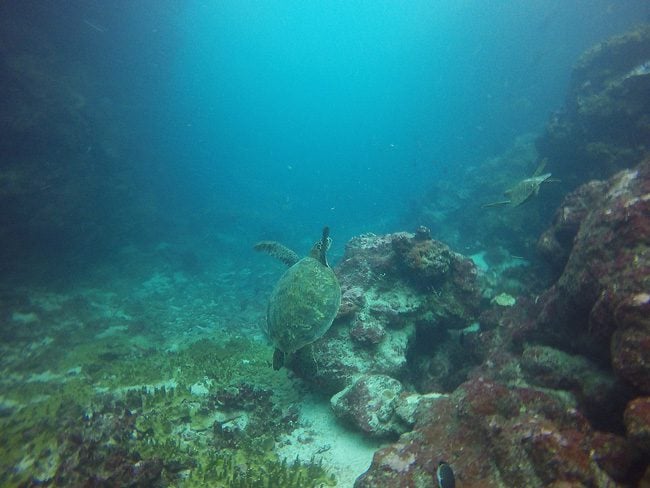 Lunch & Dinner
Back on dry land, head to the Maire Nui gardens for a bit of zen. Explore the tropical grounds of Rarotonga's only botanical garden and grab a well-deserved lunch in the secluded cafe.
After a bit of relaxing on your favorite beach or perhaps some shopping in town, head to the Tamarind House for a romantic dinner. Housed in a 1909 colonial-style house overlooking a wild beach, the setting is magnificent whether you're dining inside or by candlelight in the garden.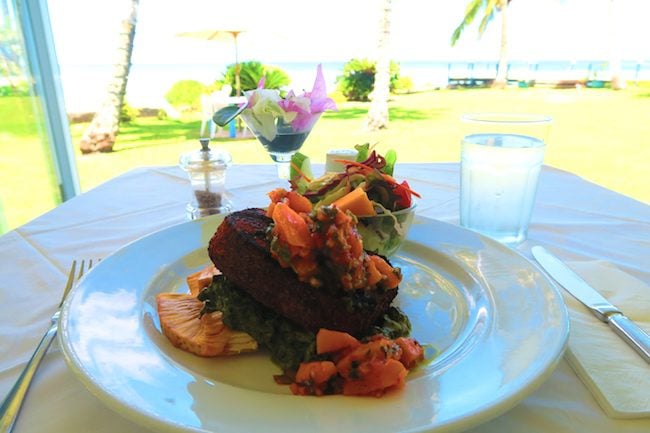 Day 6: Punanga Nui Market & Hiking
Saturday Market
It must be Saturday by now, which means you have to skip breakfast and head to the Punanga Nui Market. It's one of the best markets in the South Pacific and wraps up around noon, so no sleeping in. While the entertainment sets up (always 5-10 Cook Island minutes from now), sample some food, grab a tropical juice and do a bit of shopping.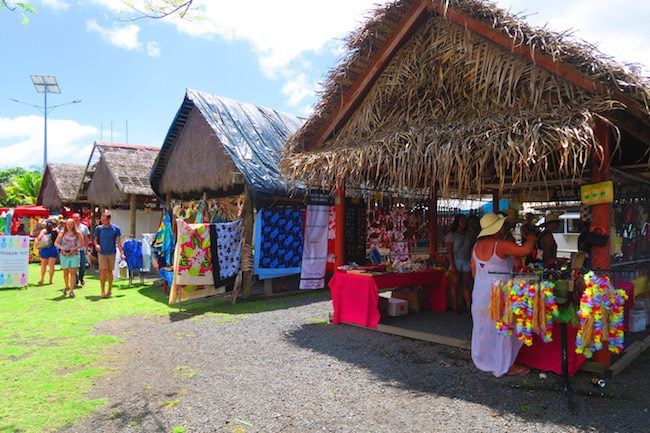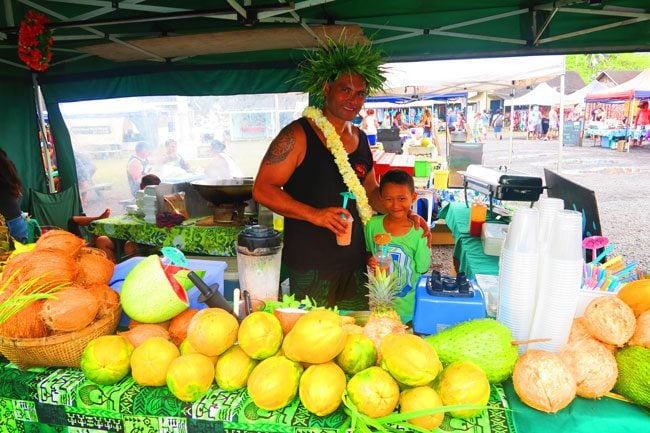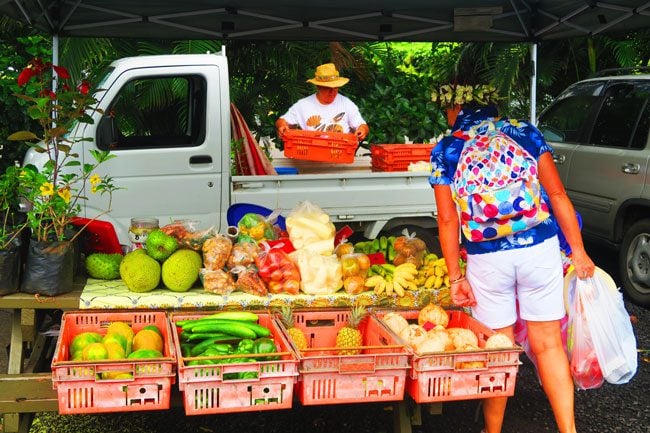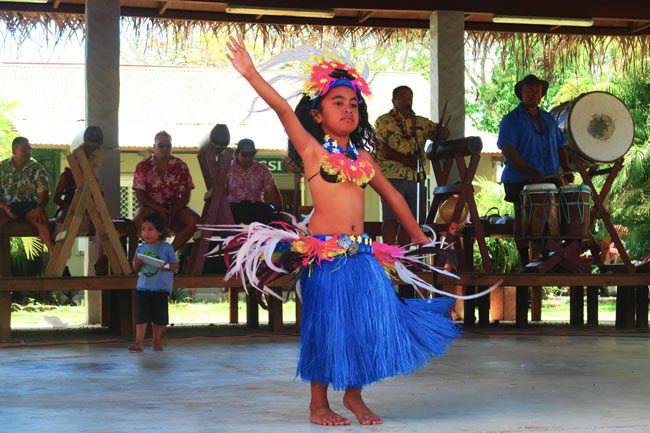 Hike
In the afternoon, you can relax, do a bit of shopping in town or go for a hike. If it's the third option you chose, it's back to the island's west coast for the Mount Raemaru Track. After you've managed to spot the overgrown trailhead, it's up the mountain and then further up the cliff using a series of ropes. Your efforts are rewarded with panoramic views of the tiny-looking villages, the surrounding lush mountains and the never-ending aqua blue of the South Pacific. Have a look at the Rarotonga Travel Guide for all the logistical information.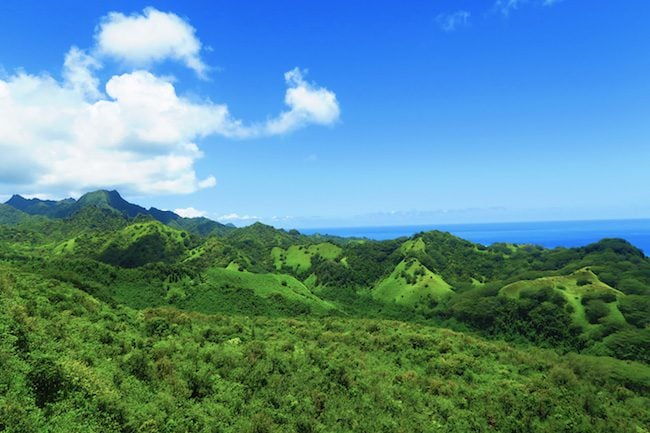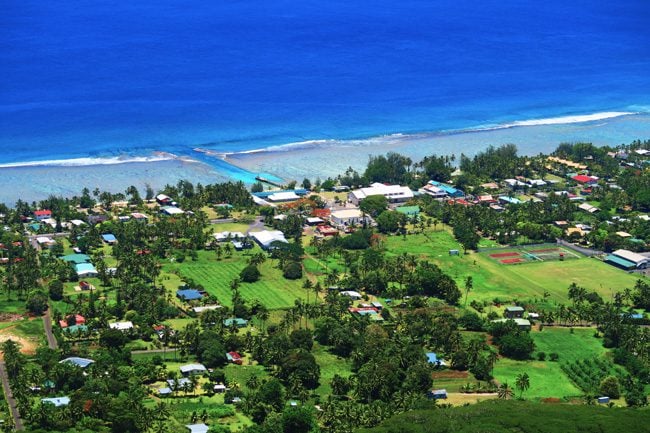 Day 7: Sunday Church Service & Bidding Farewell
Start your last day in Rarotonga with a visit to the Avarua CICC. Whether you're a believer or not, attending Sunday church service in Rarotonga is an authentic local experience that you'll cherish forever.
Follow the local crowd dressed in their Sunday whites and enjoy an absolute pure sense of community during the short service. Beautiful hymns erupt a cappella style and there's even coffee and biscuits for those who stay until the end of service.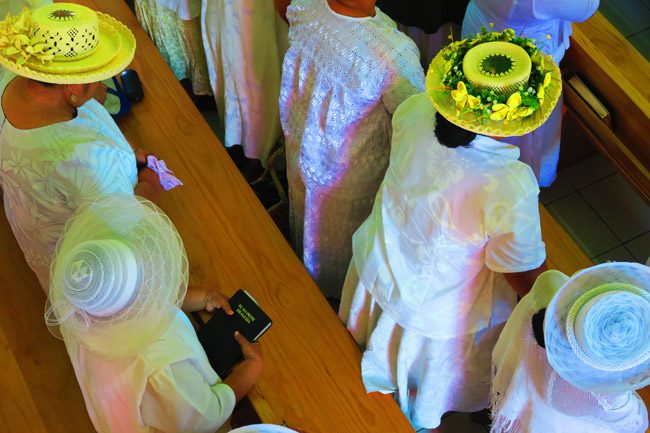 Here's are some of the sights and sounds from Sunday church service in Rarotonga
To finish off your 7 days in Rarotonga, revisit your favorite spots on the island. You've seen a lot, and you probably have a few places you want to bid a personal farewell to. Whether it's your favorite beach, the sunset side, a cafe or just by the pool – spend the last few hours in paradise observing 'island time'.
What's Next?
This sample 7 days in Rarotonga itinerary covers all the major highlights in Rarotonga. Check out the Cook Islands Travel Guide for more information about Rarotonga and the Cook Island.