Top 10 Tropical Islands In The South Pacific
The tropical islands of the South Pacific are one of the last unspoiled regions of our planet. Isolated from the rest of the world by the vast expanse of the blue ocean, these volcanic islands rise with immense beauty from the depths, while others are but mere flat coral atolls. Home to exotic ancient cultures, thrilling hikes, endless underwater treasures and of course, the prettiest beaches in the world – no two islands are ever the same. I have visited over 30 Pacific islands on several trips to the region and here are my personal favorites, the very best – the top 10 tropical islands in the South Pacific.
Thinking of heading off to the islands but don't know where to start? Here's a guide on how to island-hop in the South Pacific, including essential information, estimated costs, what to expect, and lots more!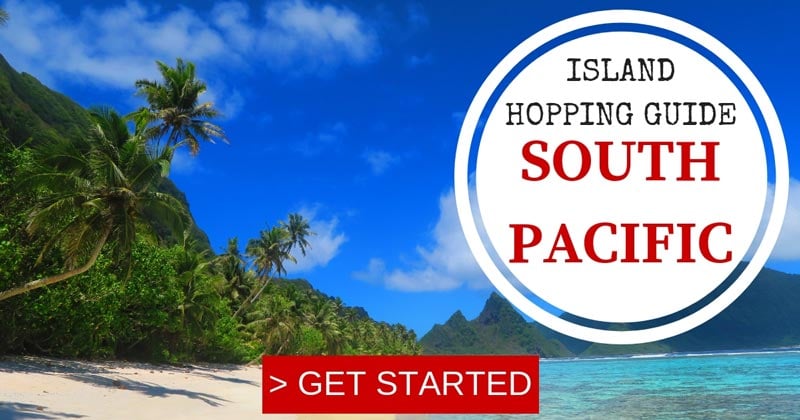 10. Easter Island
The easternmost tip of the Polynesian Triangle (Hawaii – New Zealand – Easter Island) is the most mysterious island in Polynesia and perhaps the entire world. Discovered in 1722, Easter Island is home to nearly 1,000 strange monolithic statues known as Moai. Whether depicting ancient ancestors or alien visitors, very little is known about this strange ancient culture that disappeared due to civil war, diseases introduced by early European visitors, and 19th-century slave-raiding parties. What is entirely clear is that the island's ancient civilization lived in complete isolation for nearly 1,000 years and slowly depleted the island's natural resources. A visit to Easter Island is both eerie and enchanting, also raising questions about the future of our own planetary existence.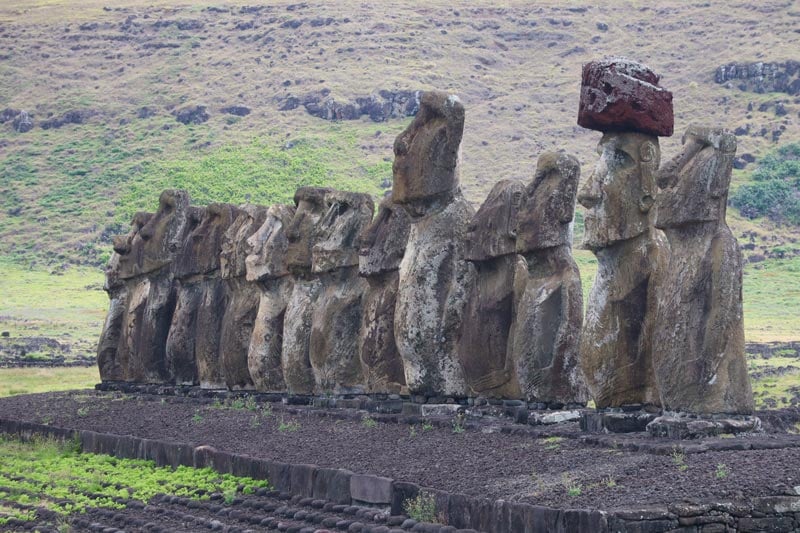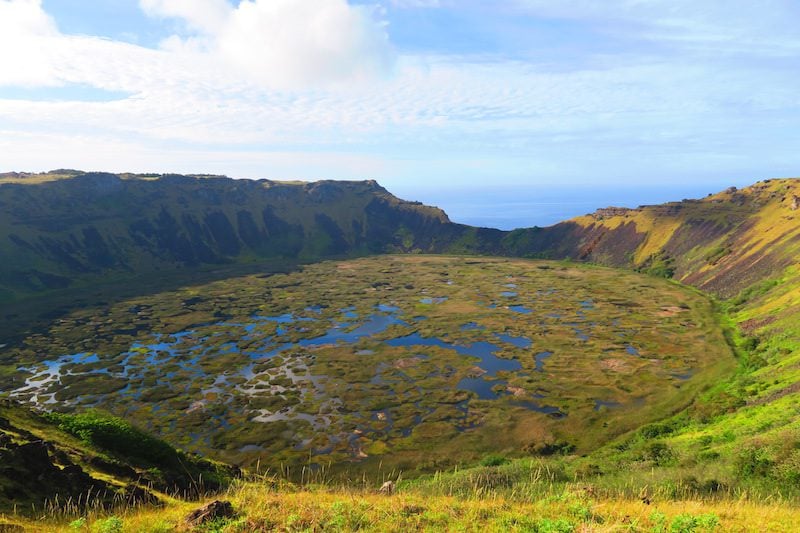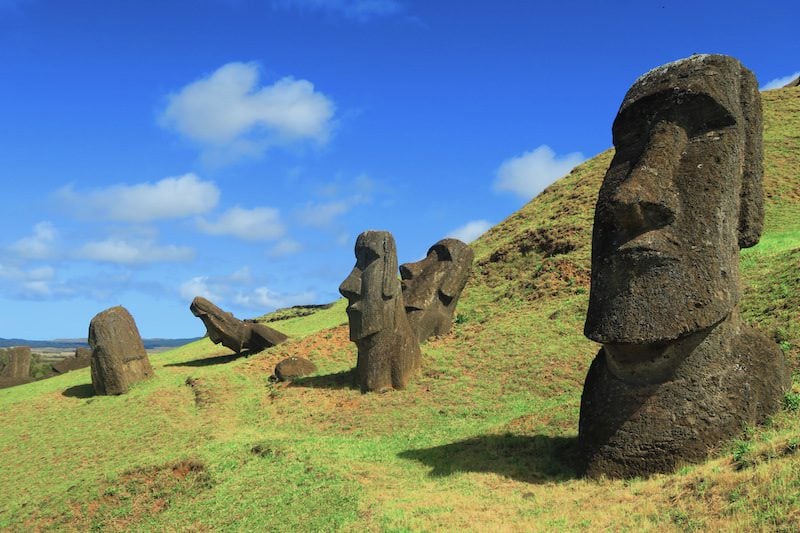 9. Huahine – French Polynesia
Known as the 'Garden of Eden' – Huahine is one of French Polynesia's best-kept secrets. Formed by two islands connected by a bridge, a beautiful lagoon surrounds Huahine – carving into its mountainous interior for thousands of years to sculpt countless secluded bays that are just waiting for you to discover. Though life beautifully moves at a slow pace on Huahine, the sheer amount of ancient Polynesian temples scattered around the coastline and up high in the mountains – are an indication of the island's vibrant past. So take your time and meander around the island on a scooter or bicycle, hit the beach or shop in the local market in town, feed the 'sacred blue-eyed eels', and if you dare – go for a swim with hundreds of hungry sharks!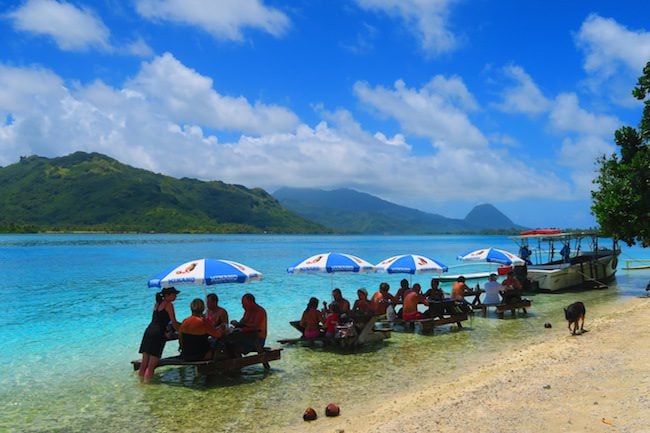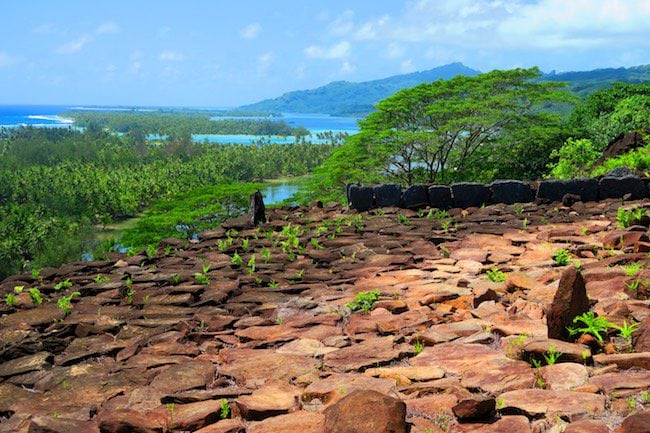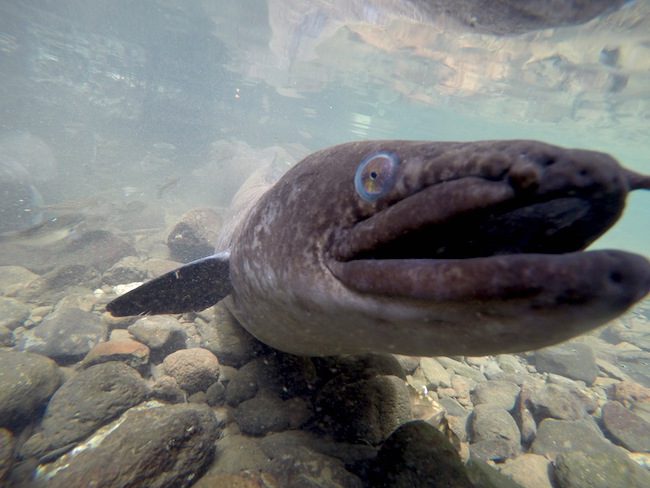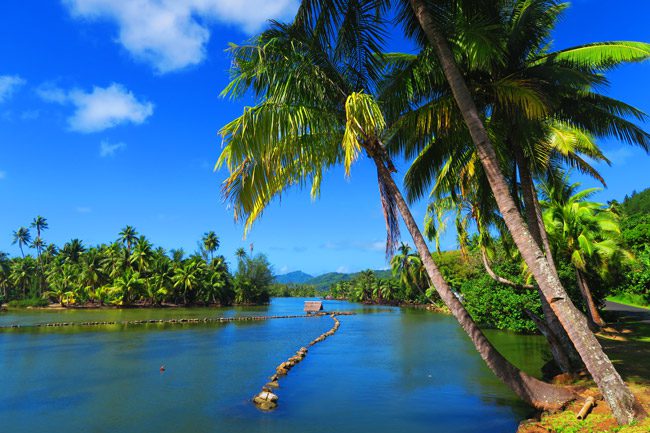 8. Fakarava – French Polynesia
One of the most incredible coral atolls in the world, from the air – Fakarava resembles a giant donut sprinkled with the sweetest of candy. So pristine are its waters that Fakarava is a UNESCO Biosphere Reserve, a title that draws thousands of scuba divers to its thin shores every year. But this is hardly a stressful place and you don't need to be a scuba diver to have an excuse to visit. With beautiful white and pink sand beaches where you might spot Robinson Crusoe preparing lunch – Fakarava is a great place to relax and forget about life. Its small local population will be happy to show you around, and if you just happen to visit on a Sunday – don't miss out on a visit to the local church!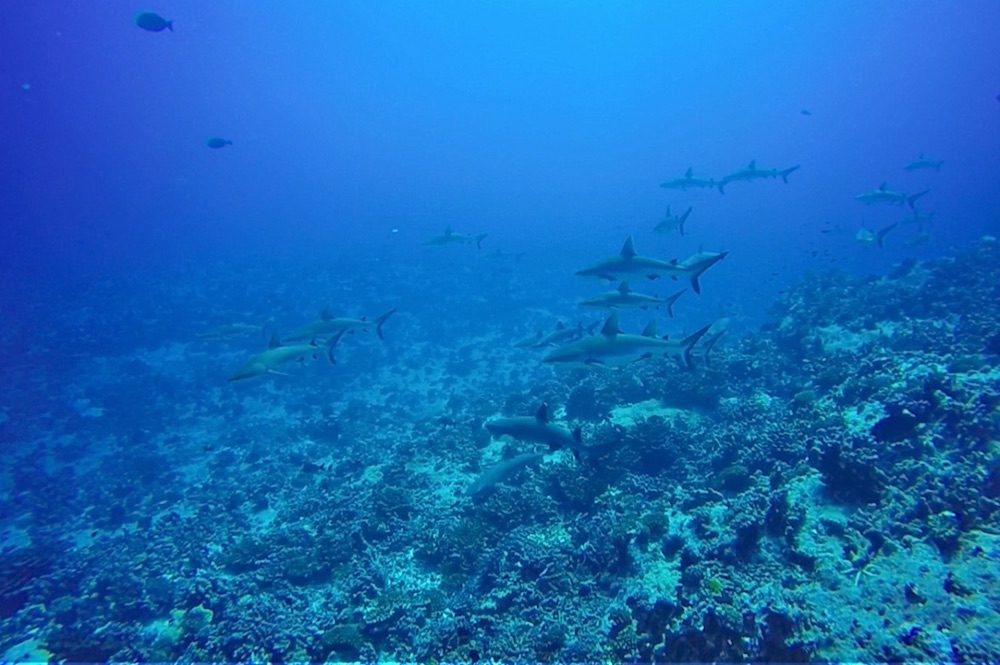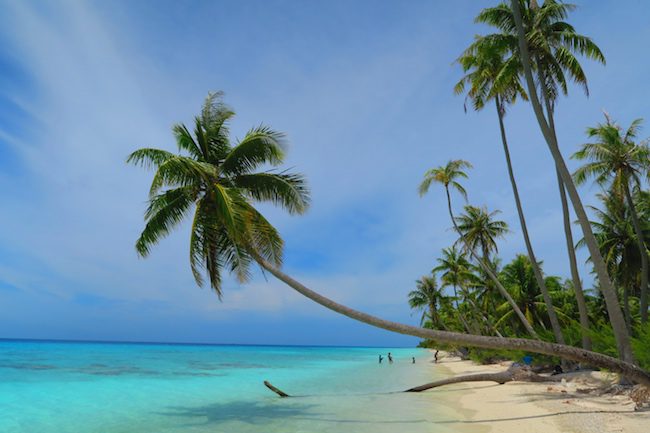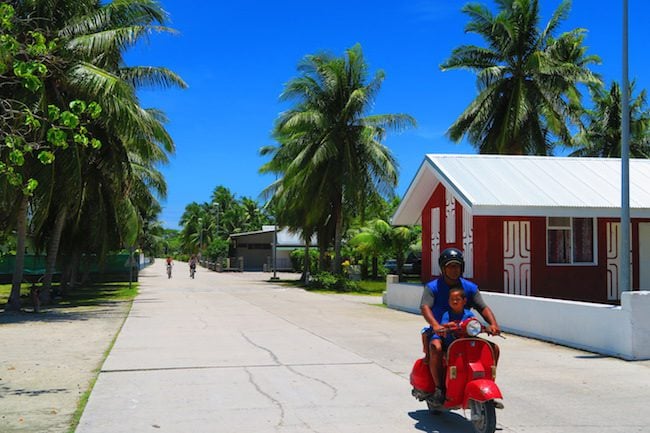 7. Upolu – Samoa
The gateway to this proud and independent Polynesian island nation, Upolu packs in something for everyone. It's that stereotypical tropical island – where waterfalls seem to be cascading from everywhere, where white and black sand beaches are a thing of the norm, and where the unique Samoan culture can be experienced firsthand. It's also one of the most affordable South Pacific destinations – as simple or as luxurious as you want it to be. From the colorful markets of its capital city Apia, to the laid-back beach fale accommodations on the dreamiest of its beaches, to the natural pools that appear as if taken straight out of a fairytale – your vivid memories of beautiful Samoa will last for eternity.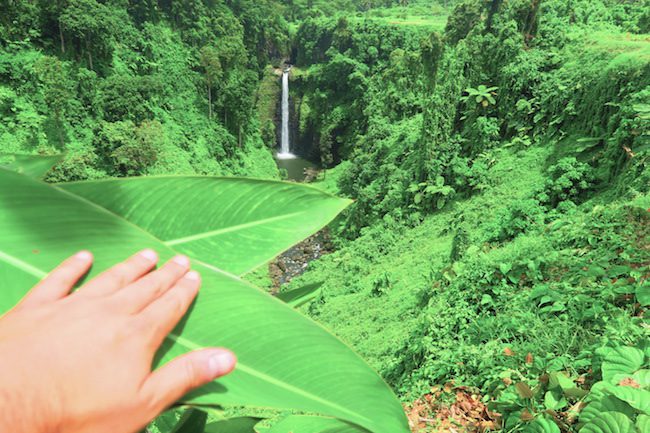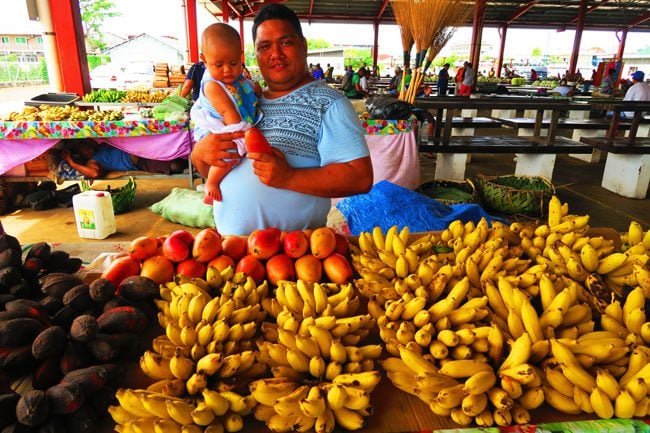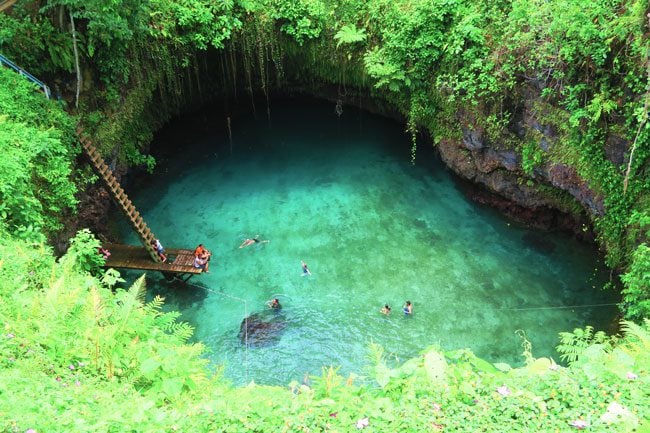 6. Aitutaki – Cook Islands
In a vast ocean dotted with infinite lagoons, perhaps the most striking of them all is to be found in Aitutaki. A short flight from the main island of Rarotonga brings you to a quiet little 'half-island half atoll' – where nothing seems to happen and where the word 'rush' simply doesn't exist. The main reasons to visit Aitutaki are to detach from the stresses of life and to explore its magical lagoon. Once you've completed a circle island tour on a rented scooter, head to the small motu (islets) that hug the outer reaches of the lagoon. Out here, you'll snorkel in coral gardens and make landfall on beaches where fine white sand simply blinds your eyes on a sunny day. If you've always wondered where pictures of that perfect beach you see in travel magazines, posters and screensavers were taken – the answer probably lies in Aitutaki!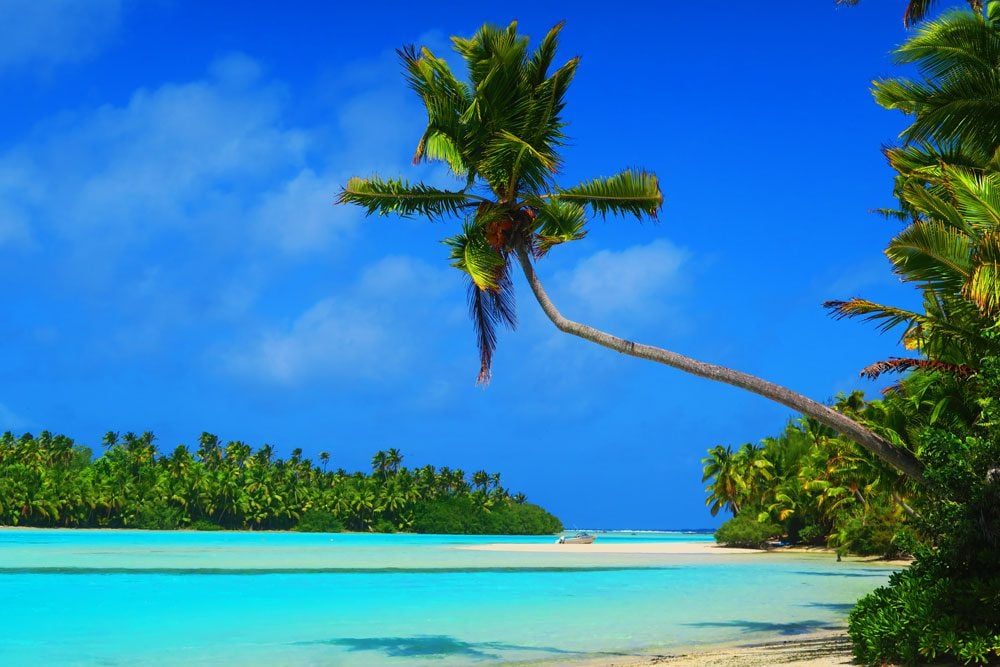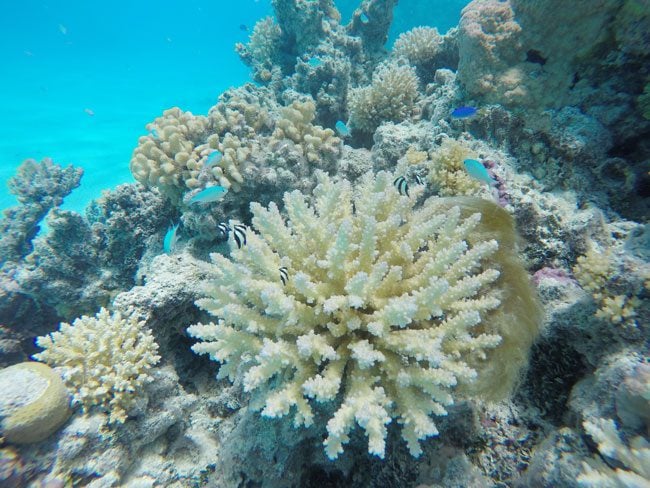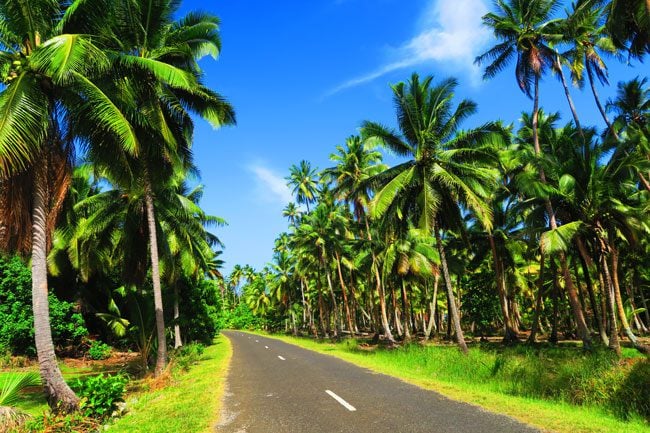 5. Moorea – French Polynesia
Your love affair with Moorea begins on a clear day in Tahiti as you look out towards the horizon. Lush giant peaks rise out of the blue waters high into the sky, leaving you wondering if you've just discovered paradise. As you near the island on the short ferry across from Tahiti, dolphins lead the way into the harbor like a welcoming party. Moorea is known as 'the magical island' and for good reasons, with time ticking away so peacefully as you're living out your Polynesian dream. Moorea's twin bays carve out the island's signature heart shape, and its lush deep valleys spill into a massive lagoon that feels like a giant heated pool. Your precious time in Moorea can be spent recharging your batteries in an overwater bungalow or in a simple beach hut. But with panoramic hikes in its valleys and peaks, diving with sharks, feeding stingrays and so much more above and beneath the gentle waves – Moorea certainly rewards those who manage to roll off the beach for a few hours!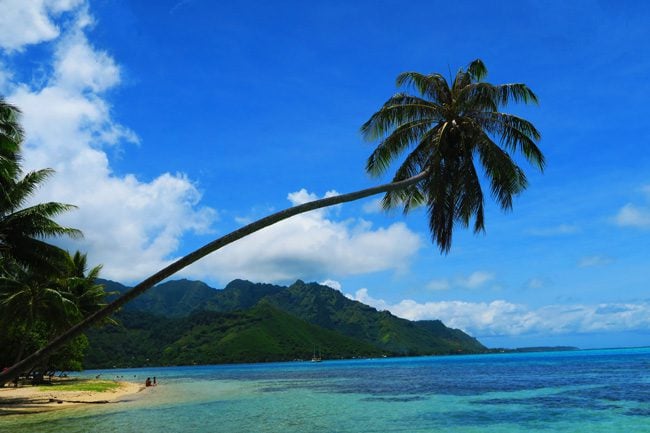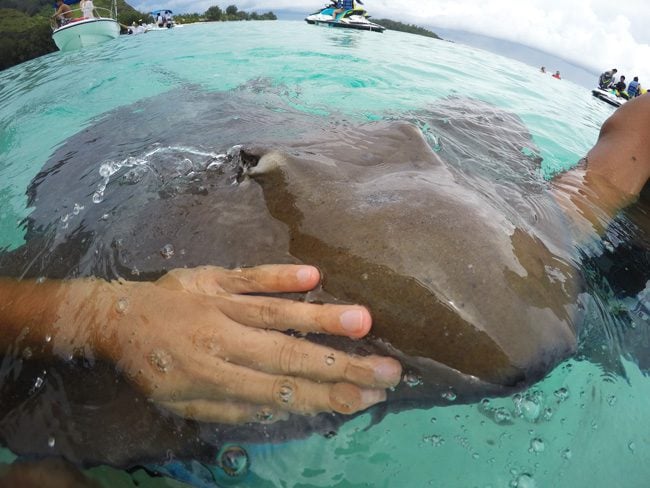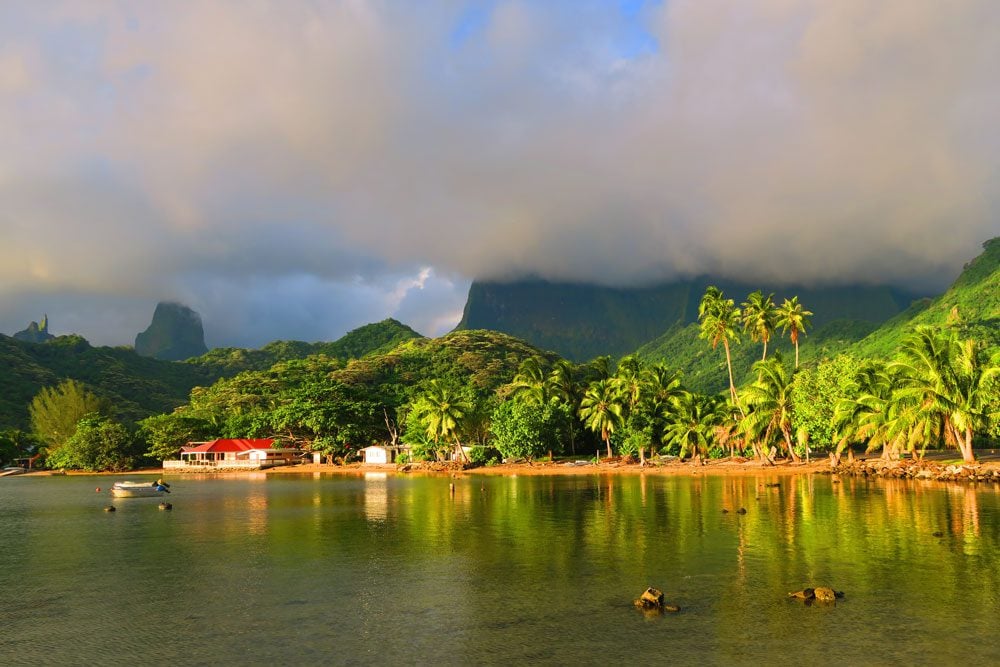 4. Tanna – Vanuatu
One of the most diverse islands in the South Pacific, Tanna's main attraction is Mount Yasur – known as 'the world's most accessible active volcano'. Every afternoon, motorcades of 4X4 jeeps make the long and challenging journey across the island's unsealed roads and ash-covered plains to visit the mighty volcano. Making it to the volcano's rim just in time for sunset, Yasur's awe-striking display of spewing lava and loud explosions fails to disappoint. Beyond the volcano, Tanna's rainforests are home to ancient tribes that retain their traditional kustom way of life, and mysterious cargo cults still waiting for John Frum to return. Its volcanic reefs are perforated with natural blue holes, and its friendly teach you that you don't need much in life to be happy!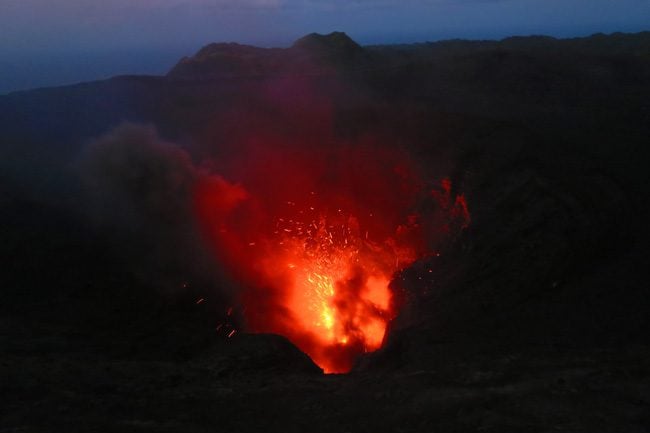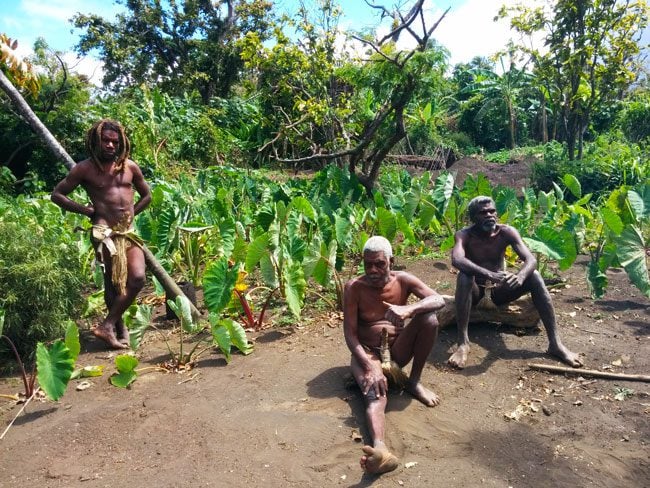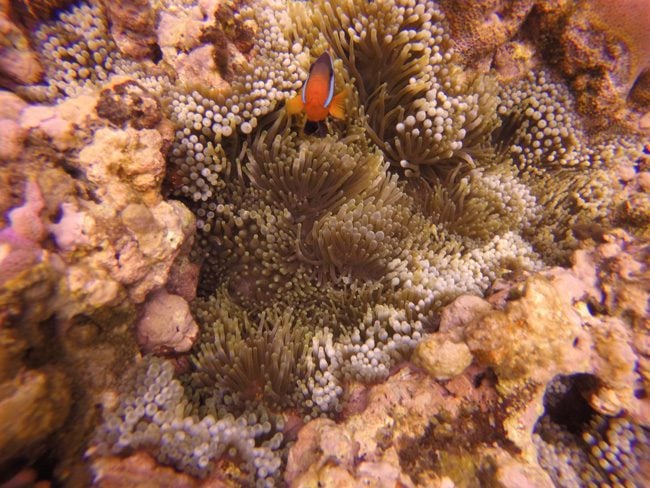 3. Nuku Hiva – French Polynesia
Though no dinosaurs are to be found, there is no escaping the enchanting feeling that Nuku Hiva, in the super-remote Marquesas Islands of French Polynesia – resembles Jurassic Park. Maybe it's the fact that there's hardly anyone around, or maybe it's the fact that you thought such incredible natural beauty only existed in Hollywood productions – Nuku Hiva is dramatically beautiful beyond imagination. The few visitors who make the long journey to Nuku Hiva will spend their days hiking to hidden waterfalls and secluded beaches, exploring the island's ancient temples and natural wonders by 4X4, horseback or small boats, and meet the proud local Marquesans – whose rich history has developed over centuries of isolation.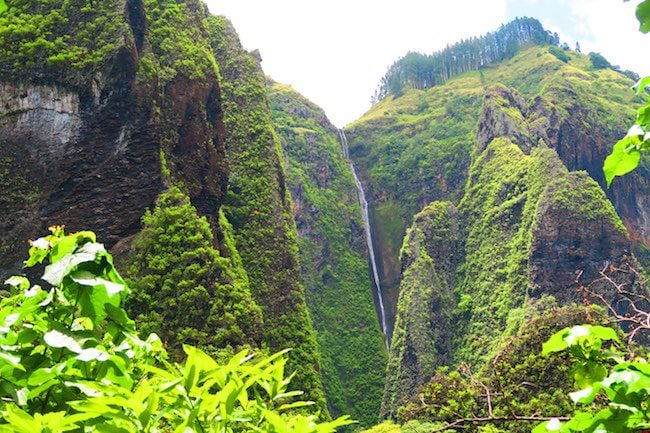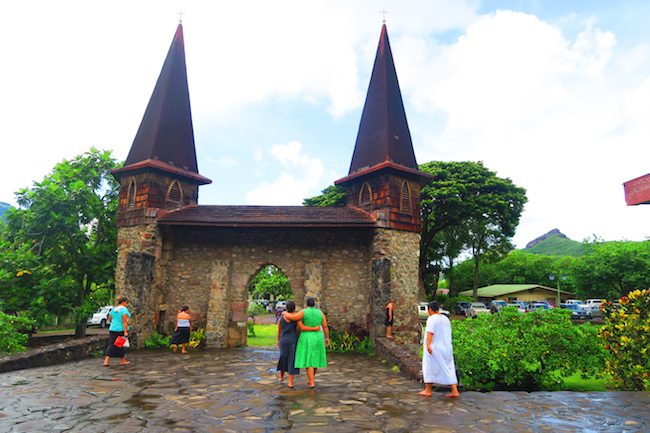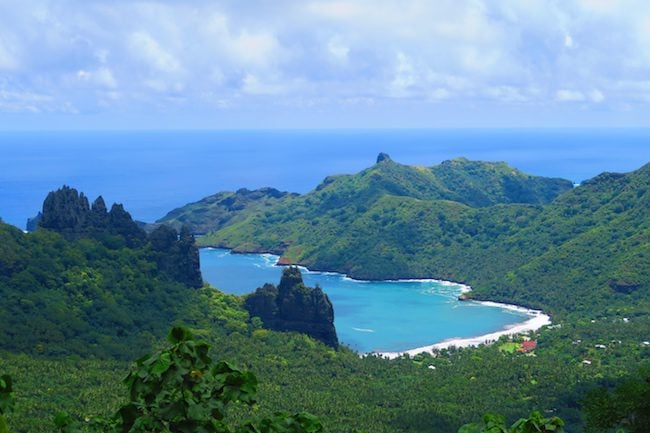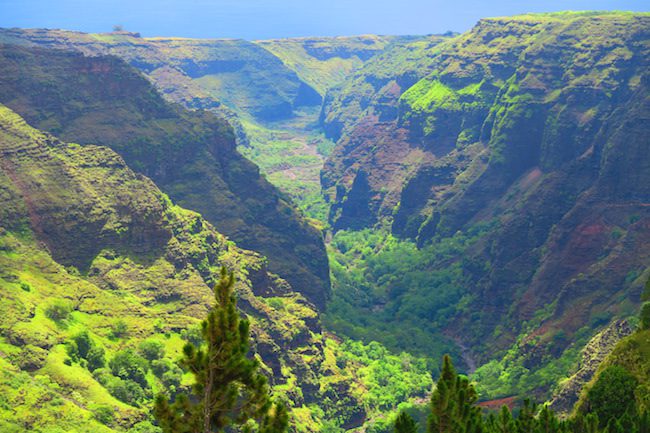 2. Maupiti – French Polynesia
Picture a dream island that perfectly rises out of the ocean with a bright blue lagoon protecting it from the outside world. An island that has truly succeeded in slowing downtime. An island where heavenly scented flowers and palm-fringed beaches with blindingly white sand are everywhere. And the best part? It's small enough to be explored on foot! Known as 'the preserved island' and looking like a mini version of its big sister Bora Bora, Maupiti has managed to resist the temptation of mass tourism. Visitors to this dream island will find it hard to believe such a place really exists. There are no resorts, no ATMs, and no nightclubs – just traditional Polynesian life moving in the extra slow lane. When you've finally adjusted to island time, go for a swim with manta rays in the lagoon, snorkel in the pristine coral garden, climb to the top of the island's highest peak and walk across the lagoon to your very own private beach.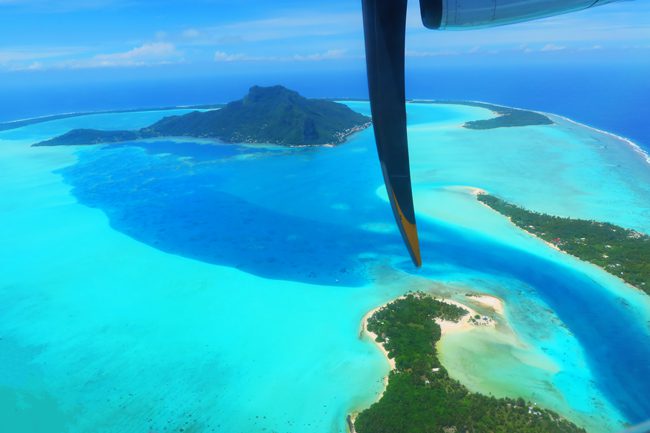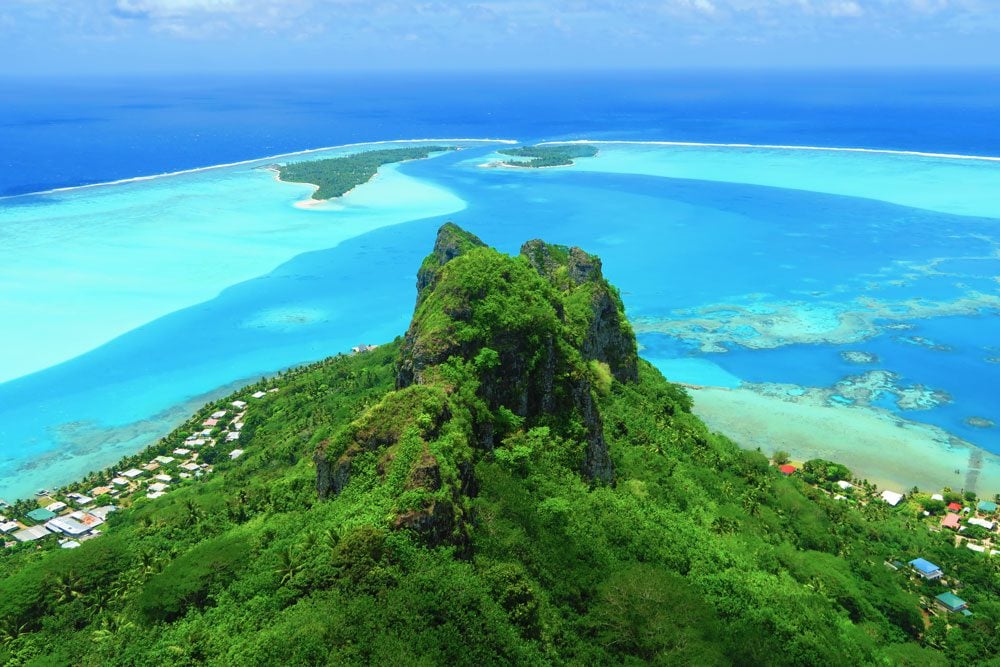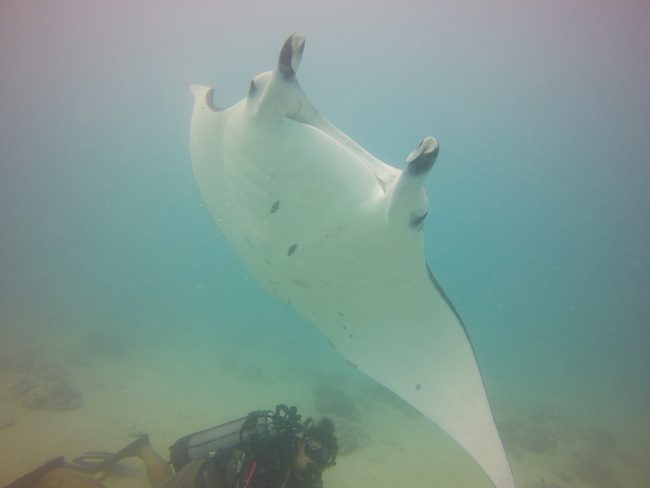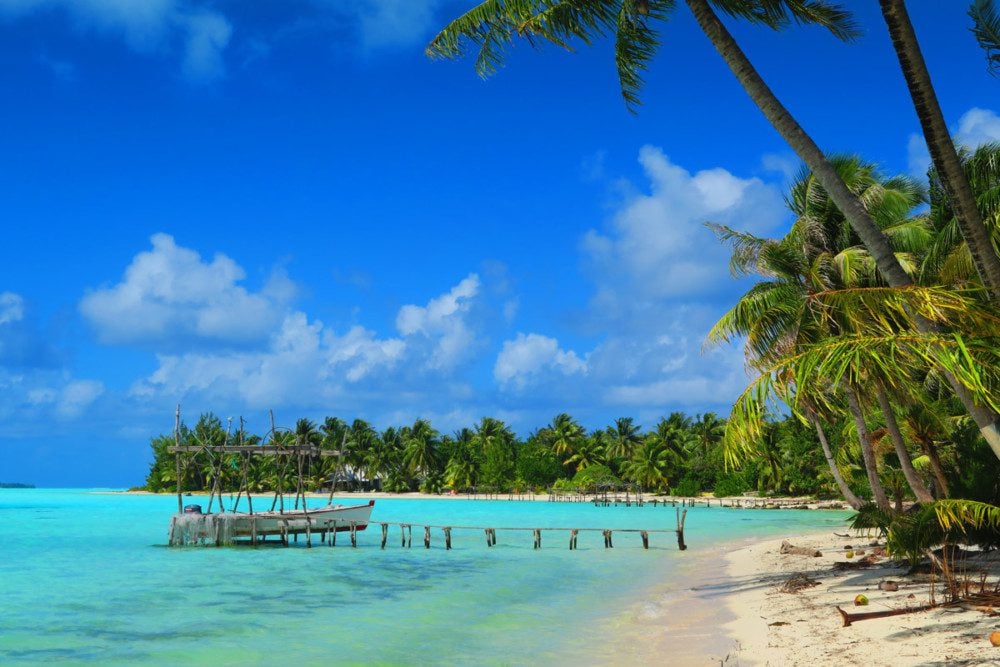 1. Ofu – American Samoa
An overused travel cliché says that the toughest places to reach are often the most rewarding. This cannot be truer in the case of Ofu Island in the remote US territory of American Samoa. One of mother nature's finest pieces of work, touchdown on the beachside runway in Ofu signals the start of the weekly rush hour – as locals greet relatives returning from the main island with a big smile, government workers change shifts, and a few lucky tourists begin the vacation of a lifetime. On the menu? Jungle-covered peaks hiding rare coconut crabs under the canopy, sleepy villages waking up only for Sunday church service, and a beach worthy of an Oscar – if only 'The Academy' would be aware of its existence.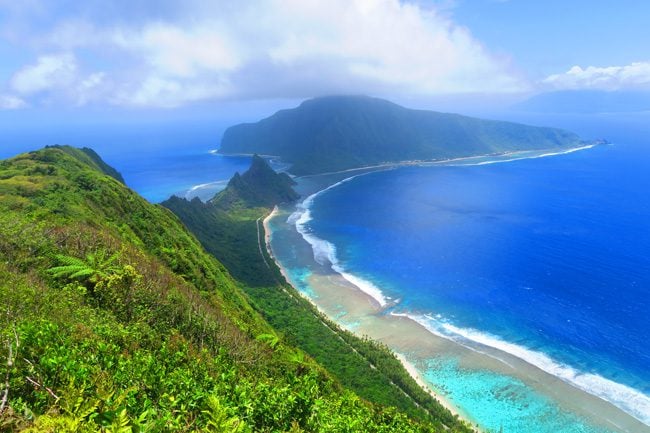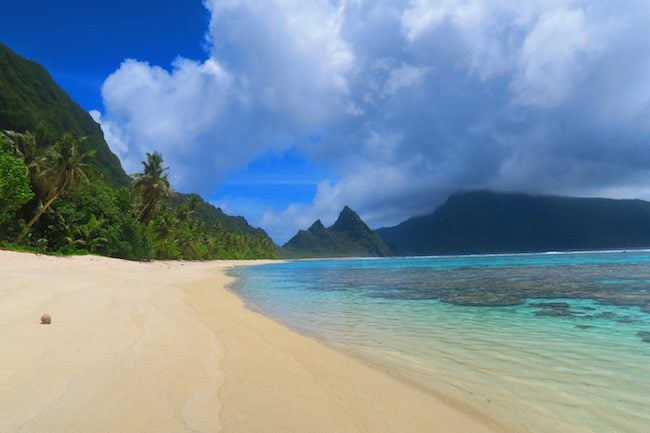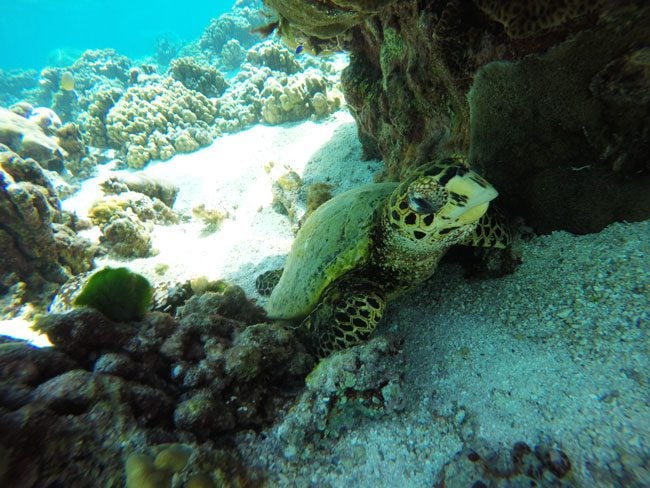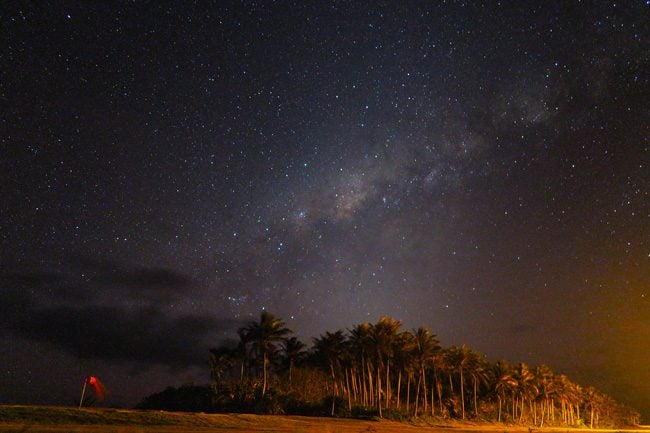 If you are a traveler in search of a pristine, yet-to-be-discovered destination and with a love for the tropical outdoors – making it to Ofu will remind you why life is just so beautiful!
What Do You Think?
So with all this tropical inspiration – what do you think of the top 10 tropical islands in the South Pacific? Do you have your own secret islands to share? Just remember: touching down on a South Pacific island is a fantasy that lives in the hearts and minds of so many island lovers around the world. Only you can turn your fantasies into realities! Anything is possible, and if you need any help in planning – just let me know!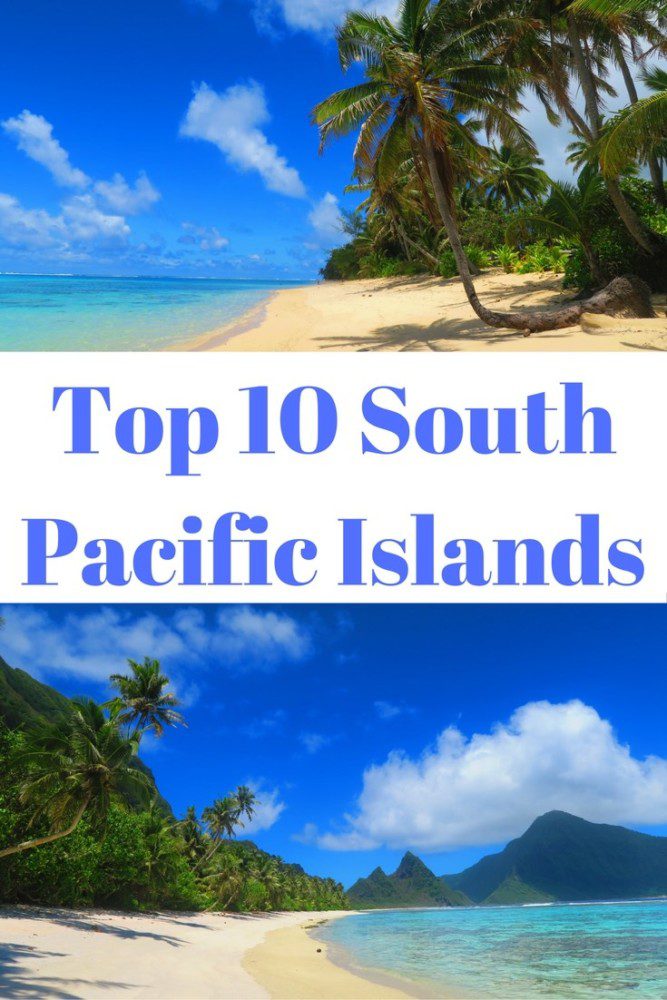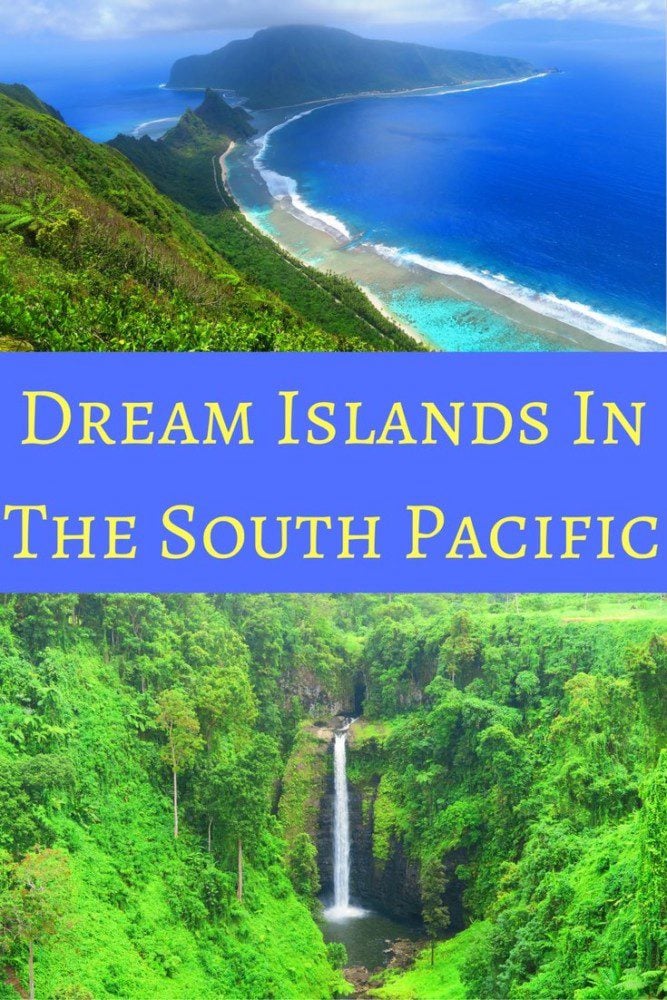 Pin These Images To Your Favorite Boards!