Part 4: Orosei to Alghero Road Trip (1 Day)
The final day of this 7 days in Sardinia itinerary takes advantage of the highlights in and around the Sinis Peninsula as part of a road trip back to Alghero in preparation for tomorrow's departure.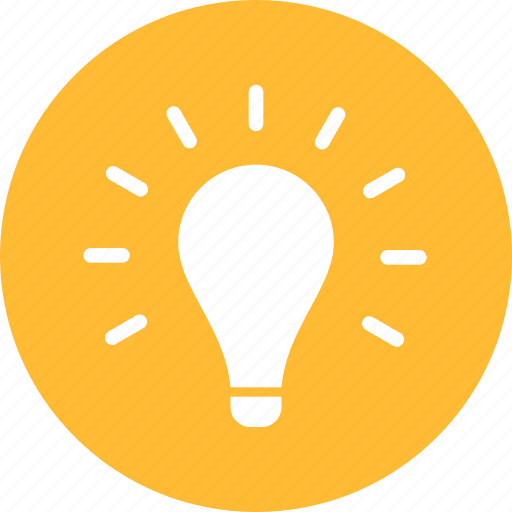 Pro Tip
Instead of driving back to Alghero via the Sinis Peninsula, you can head north from Orosei and swing west to Alghero via the glitzy Costa Smeralda. The northeast section of the island is blessed with several seriously stunning beaches (Cala Brandinchi, La Cinta Beach) but also with people trying their best to look stunning. If there's time, you can also explore Capo Testa before heading to Alghero (total driving time without stops is approx 5 hours).
Orosei to Sinis Peninsula
To maximize your sightseeing time and still leave a few hours for shopping and dining in Alghero, link with the SS 131 which is a major highway connecting Nuoro with Oristano. The driving time from Orosei to Oristano should be around 90 minutes (~125 km). From Oristano, it's another 20-minute drive via the SP1 and then the SP6 to the Sinis Peninsula and the settlement of San Salvatore – our first real stop for the day.
San Salvatore
If you've ever seen "the Good, the Bad, and the Ugly" or any other spaghetti-western film, you must pay a visit to San Salvatore. This tiny settlement was used as the setting for many films in the genre, a collection of dusty-looking houses facing a large inner courtyard. During the summer months, a small crafts and food market greets curious visitors and during late August the whole place comes to life in a nine-day festival. Be sure to check out the town's sacred church which is built on the grounds of an ancient well.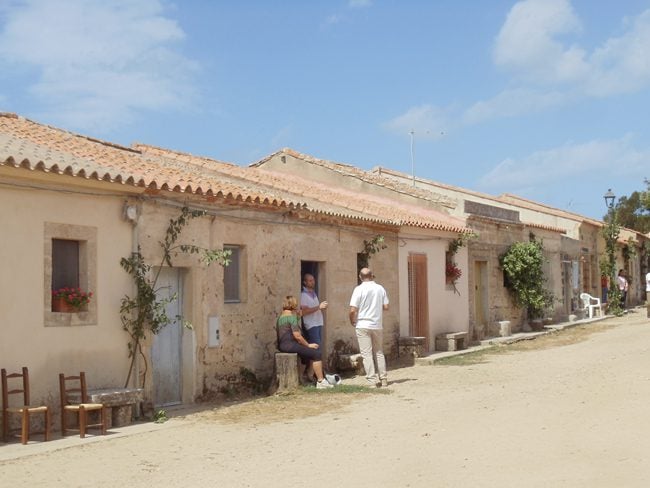 Is Arutas Beach
A 15-minute drive from San Salvatore brings you to Is Arutas Beach. It may not have the blue colors of other beaches we've seen so far but Is Arutas has some of the strangest sand you'll ever step on. In fact, it's not sand but rather quartz pebbles that cover this unique beach.
If you had an aquarium back in the '70s or '80s, there's a good chance the pebbles in it came from Is Arutas though their removal from the beach has been prohibited for many years now. The beach itself is wide and long, and the quartz pebbles make it a must-see for beach lovers though swimming conditions might be rough.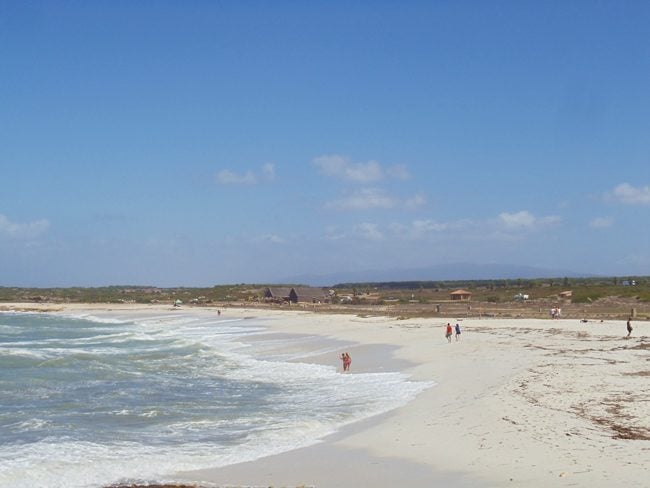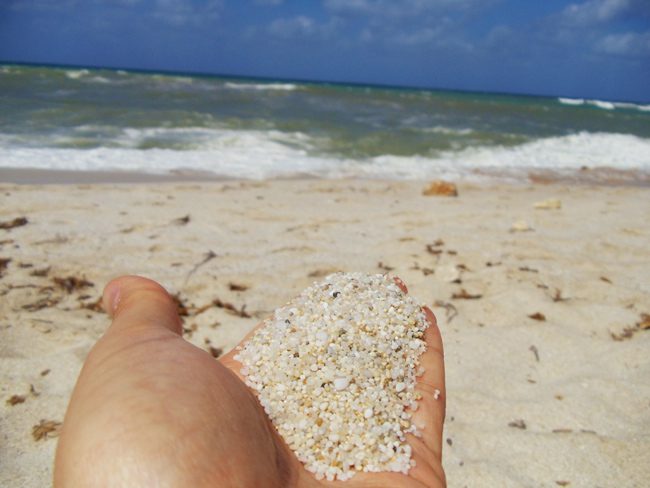 If you're feeling like having lunch now, head to Agriturismo Su Pranu – a working farm with a highly-acclaimed restaurant (check opening hours).
Village of Milis
We'll start heading north to Alghero but make a few stops in charming hilltop villages, the first of which is Milis (approx 40 minutes from Is Arutas Beach). Milis is quite a well-kept village and is famous for its orange groves. Park the car in the center of the village and check out the main piazza and old churches before moving on.
Village of Seneghe
Seneghe is famous for its cuisine, in particular, beef and olive oil. It's a good place to stop for lunch or at the very least, stock up on some exceptionally tasty olive oil
Village of Cuglieri
Cuglieri is a village where time barely moves, a hilltop charmer with sea views. Check out the Basilica di Santa Maria della Neve which is famous for its silver dome and breathtaking panoramic views of the mountains and the sea. The village is also home to a fine and unpretentious Sardinian restaurant worth checking out. Hiding in one of the village's steep alleys, ask around for directions to Trattoria Desogos. The food comes fast, you'll be dining with the locals, and the antipasti, wine, olives pasta and meats are super yummy!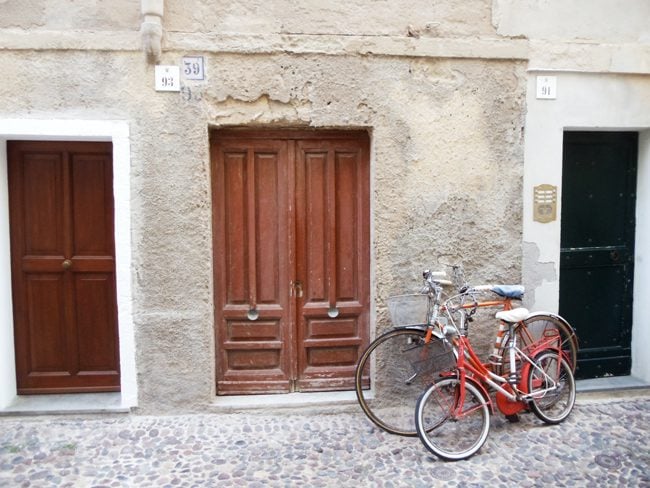 It's about a 90-minute drive from Cuglieri to Alghero. Back in "the big city", revisit your favorite spots from the first two days and perhaps pick up a few local items to take back with you (see recommendations from day 1). For dinner, head back to the piazzas of the historical center for pre-dinner drinks and one last pizza, and the last sniff of la dolce vita!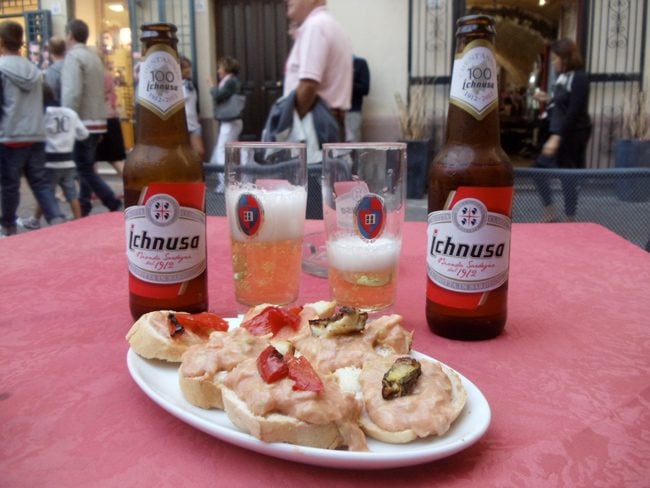 What's Next?
I hope you've found this 7 days in Sardinia sample itinerary useful in planning your adventure. A week in Sardinia is the optimal time for getting a taste of this amazing island destination and you'll surely return here for another summer in the sun.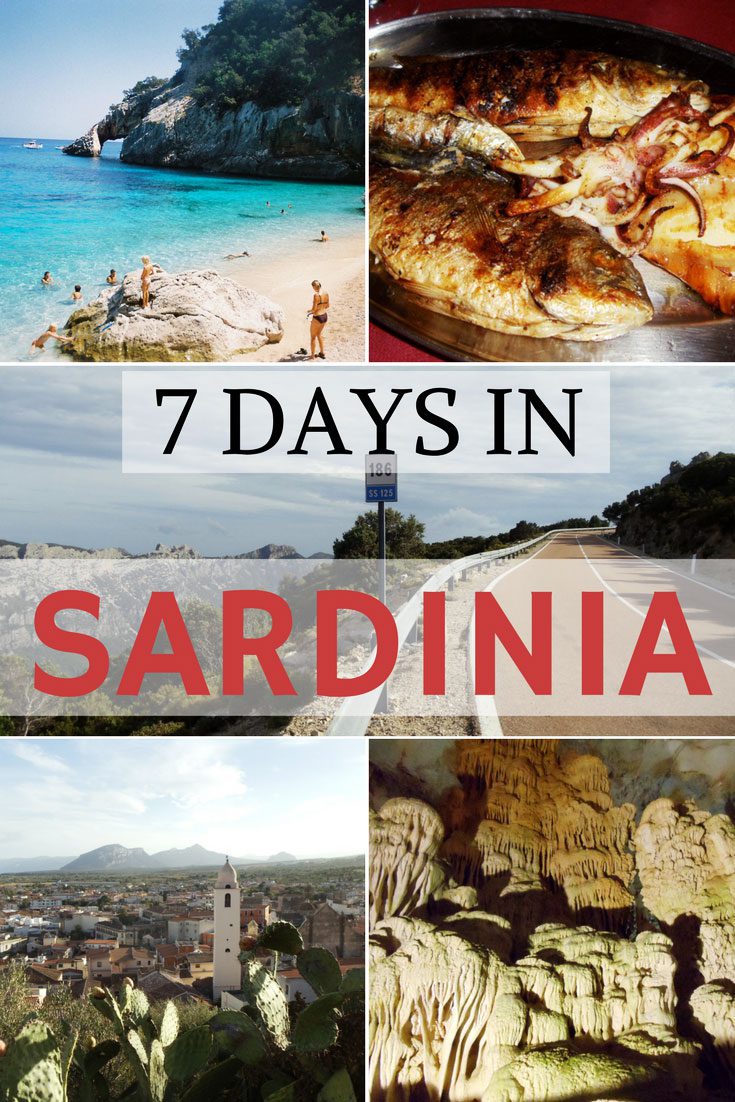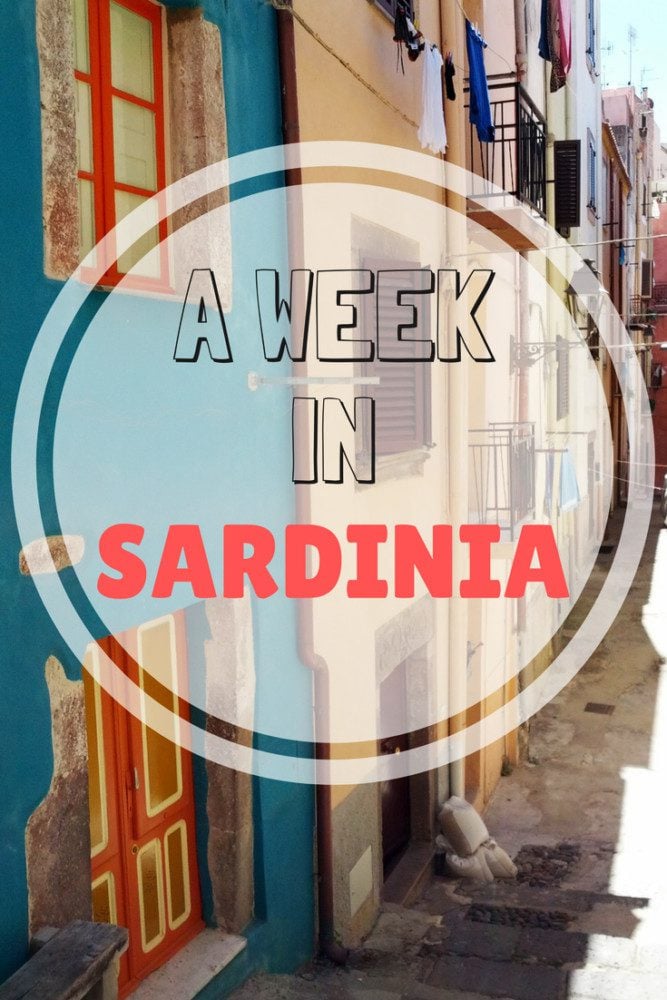 Pin These Images To Your Favorite Boards!