You really can't go wrong with a visit to one of the Mediterranean's finest island-destinations. Sardinia has it all: a proud and unique local identity, a rich cuisine, stunning beaches, and dramatic natural scenery both above ground and deep beneath the limestone surface. Whether you're a coupling seeking a mix of adventure and romance or a family traveling with children – Sardinia will not disappoint. This 7 days in Sardinia sample itinerary covers a late-August couple's trip spent exploring both the east and west coasts of Sardinia.
Background
Sardinia ain't your typical Italian destination. The second-largest island in the Mediterranean is an autonomous region in Italy and one of the most geologically ancient landmasses in Europe. The island was populated in various waves of immigration from prehistory until recent times, occupied by the likes of Phoenicians, Romans, Byzantines, and Moors. But it were the Catalans of Aragon and later the Spanish who heavily influences Sardinia, leaving their mark until this very day. In Sardinia, indigenous languages are spoken in parallel to Italian and the Sardinian flag is proudly displayed from just about everywhere.
These days, the island's major sources of income are tourism and agriculture, with the summer months being the time of mass migration of domestic Italian tourists from the mainland. Summer is also a time of festivals in Sardinia and these always involve a lot of local culture and food.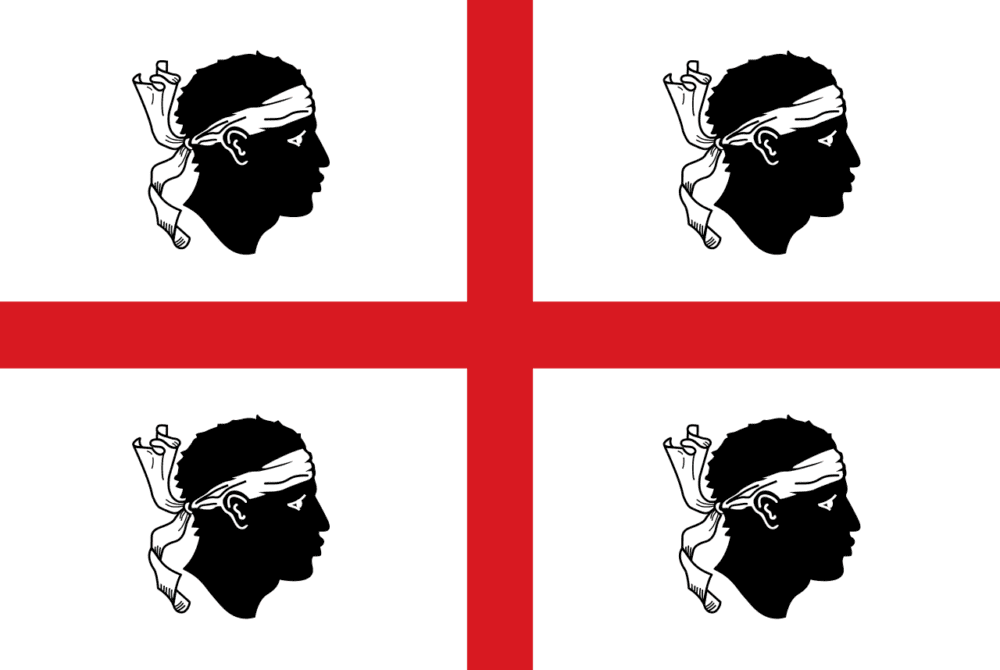 Cagliari or Alghero?
Though you can reach Sardinia by ferry from several ports in France (but mainly from within Italy), flights from your home country will largely determine the part of the island you'll focus on during a week in Sardinia. Unless the purpose of your trip is to fully explore the island, I recommend taking things slowly, catching some sun at the beach, and enjoying la dolce vita. Both Alghero and Cagliari are attractive cities to base yourself at for the first few nights. Cagliari is the largest city on the island and quite Italian in feel. The walled city of Alghero, on the other hand, is a lot smaller, close to excellent beaches that are suitable for day trips, and fully geared for tourists.
This particular sample itinerary for 7 days in Sardinia is based on arrival by plane to Alghero and largely excludes overpriced Costa Smeralda in favor of the Gulf of Orosei. If landing in Cagliari, simply swap the Alghero days for sightseeing in and around Cagliari.
What's Included in this 7 days in Sardinia Itinerary?
Part I: Days 1-2 – Sardinia Travel Tips, Alghero and Around [Current Page]
7 Days In Sardinia Map
This map contains all the places mentioned in this sample itinerary. Click on the image to open in Google Maps.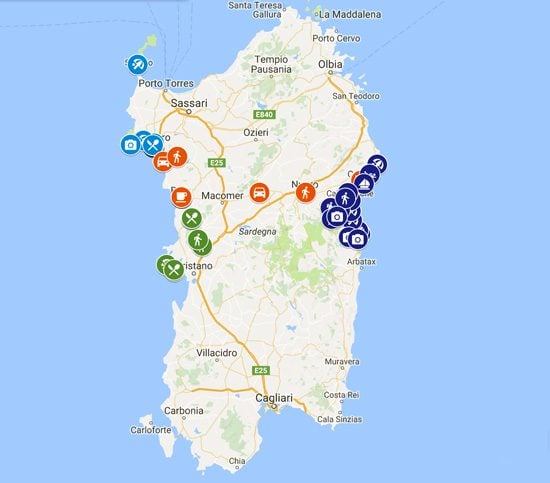 Sardinia Travel Tips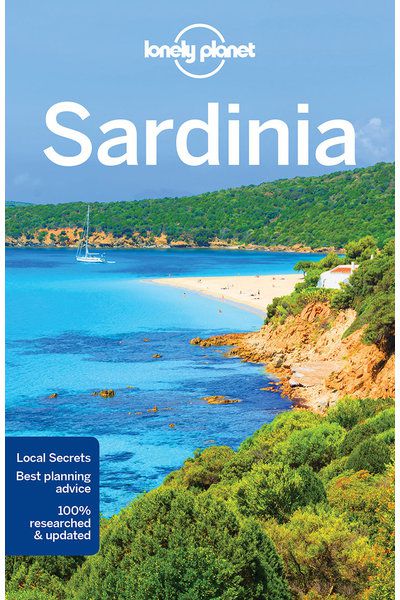 Pick up your own copy of the Lonely Planet Guide to Sardinia, a comprehensive travel guide book to the island. Together with this Sardinia itinerary, you'll be fully prepared for your trip, have a handy hard-copy reference, and be able to brush up on the interesting island history and culture.
Sardinia isn't a huge island but it is big enough and interesting enough to warrant taking things slowly. Don't rush, pick an area or two to concentrate on during a week's vacation (like we did in this itinerary), and leave plenty of time for beach and relaxation. If you're visiting during peak tourist season, it's highly recommended to book accommodations well in advance, especially if you're picky on sea view, location, etc.
Sardinia or Mallorca? That is a tough question as we absolutely loved our memorable vacation in Mallorca. I personally found both islands to be very similar, with Mallorca having a slight edge when it comes to a selection of small towns and the delights that come with them (markets, town squares, etc.) and Sardinia having a slight edge when it comes to beaches. Another aspect to take into account is the food and whether you fancy Spanish over Italian cuisine.
Renting a car for all or part of your trip is highly recommended and rates are inexpensive. Alghero can also be reached from the airport by bus, which drops you off at the marina side of Via Sassari just outside the entrance to the old town (~20 mins).
Driving in Sardinia is quite easy and well-maintained highways link the island's most populated centers. For scenic road trips, however, consider taking the mountain roads but do keep in mind that due to their nature, they add a considerable amount of time.
Do not leave anything visible in the car, especially when parking at the beach or in nature. There have been cases of tourists having their car broken into.
We found Sardinia to be relatively inexpensive compared to other European summer gateways that we made it to over the years. This was largely due to basing ourselves in Alghero for the first few days and completely skipping the posh Costa Smeralda, where we heard rumors of water bottles going for as high as 15€.
Sardinia does have a few decent diving sites including a few wreck dives and underwater caves. If that's your thing, don't forget your diving card.
Not diving? Not a problem. Be sure to have your own snorkeling gear with you as some of Sardinia's beaches are also attractive beneath the waves. Have a look at the X Days In Y Packing List for clothing and apparel ideas.
I recommend bringing (or buy) light picnic equipment such as an insulated cooler bag, ice packs, and small plastic boxes. In a lot of Sardinia beaches, you won't have the opportunity to purchase food and, in any case, a picnic lunch at the beach is always a great idea. In north Sardinia, you'll find as many Sisa supermarkets as you would find 7-11's in Bangkok so stop here at the start of every day and stock up.
There's lots to bring home with you from Sardinia in the form of liquid (wine, olive oil, etc) so be sure to pay for checked luggage, at least for the return leg back home.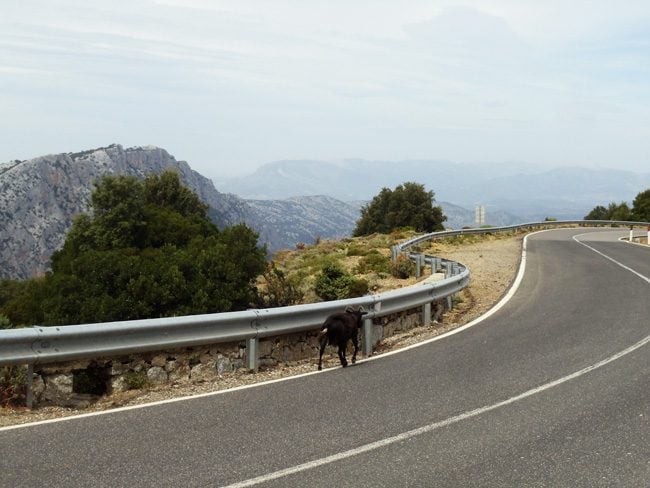 Part I: Alghero and Around (2 Days)
We'll spend the first two days of the week in Sardinia in and around the charming city of Alghero. This once strategic port city is now north Sardinia's main tourist town, north of which are a few fine beaches worthy of a day trip.

Where to Stay in Alghero?
We stayed at B&B Valencia, a charming bed and breakfast is just a 10-minute walk south of the historic center. At the time of our stay, it was owned and operated by an incredible senior citizen named Teresa. She went out of her way to make us feel welcome and provided us with some of the travel tips shared with you on this itinerary. The B&B is located on the top floor of an ordinary-looking apartment building with large and cozy old-fashioned rooms. The best part is the huge sea-facing outdoor terrace where you'll enjoy both breakfasts and sunsets. Despite the 1940's decor, the WiFi was great and the stroll to town was a pleasant activity on its own.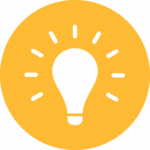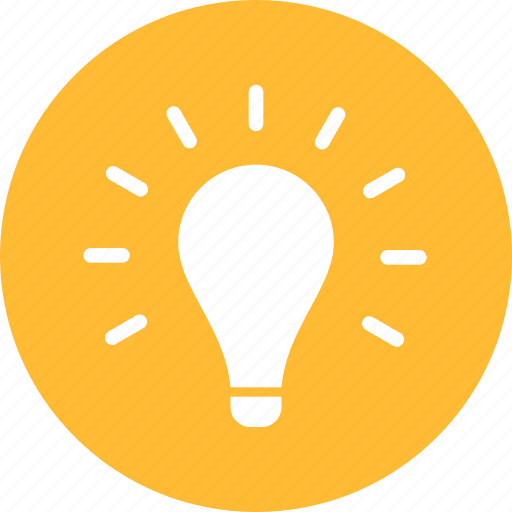 Pro Tip
Alghero's walled historic center is where you'll find most of the city's top sights, drinking and dining options, and charm. However, take note that parking can be quite tricky in Alghero with only residents allowed to even enter the old city with a motor vehicle. Therefore, if staying inside the old city, you might need to park the car in the large parking lot by the marina but it's best to check with your hosts.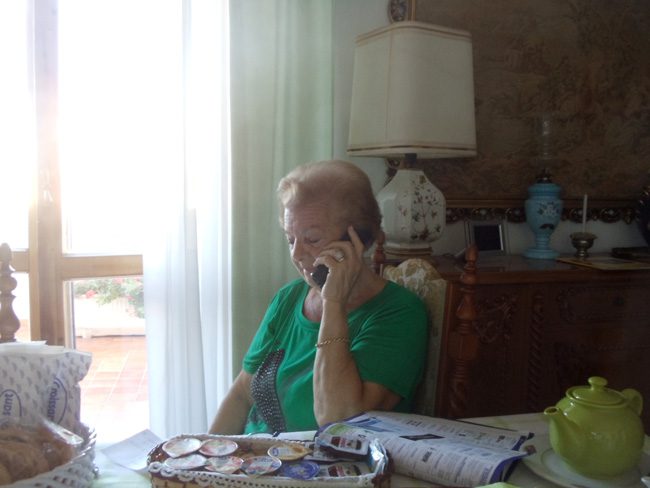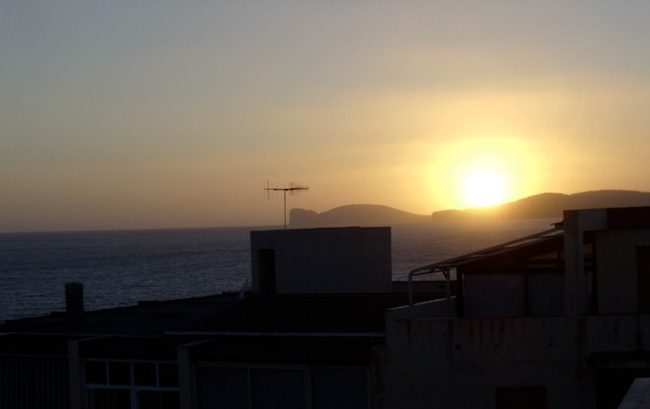 On our return leg to Alghero, B&B Valencia was sold out so we stayed Lu Palau de Antoni about a 15-minute walk north of the old city. It was quite a bargain considering Alghero was in short supply of accommodations during those dates, kind of a cross between an Airbnb and a high-end hostel.
Here's a list of all Alghero accommodations that you can book online!
Day 1: Historic City Center and Around
The first day in Sardinia will focus on Alghero, mainly on its historic walled old city where narrow alleys lead to animated piazzas lined with cafes, shops, and restaurants. Alghero's Spanish influence – dating back to a 14th-century Catalan invasion – is evident just about everywhere you set foot in the old city. The strategic port city and fishing hub also played a role in WWII, with Alghero suffering extensive damage from bombing campaigns. These days, Alghero is famous for its fresh seafood, red-coral jewelry, and large amounts of visitors.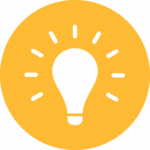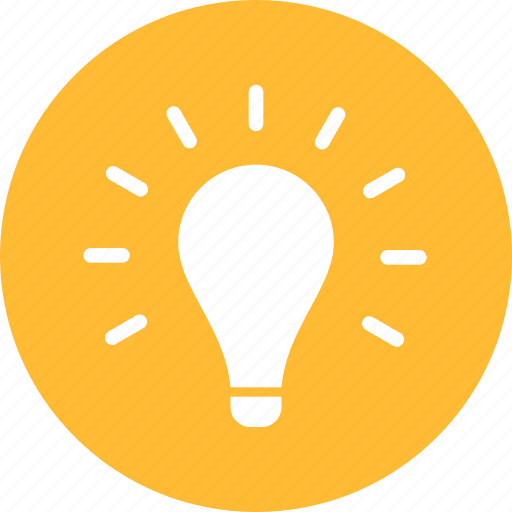 Pro Tip
It doesn't matter in which order you do the following but here's how we explored the old city of Alghero seeing how we were based south of the old city at B&B Valencia.
Lungomare Dante & Bastioni Marco Polo
Start your walking tour of Alghero on the seaside, first by walking along Lungomare Dante to the Torre Sulis. We'll come back here at night when the scene is quite lively but during the daytime, treat yourself to sweeping views of the old city and of hidden coves where local fishermen like to chill between outings.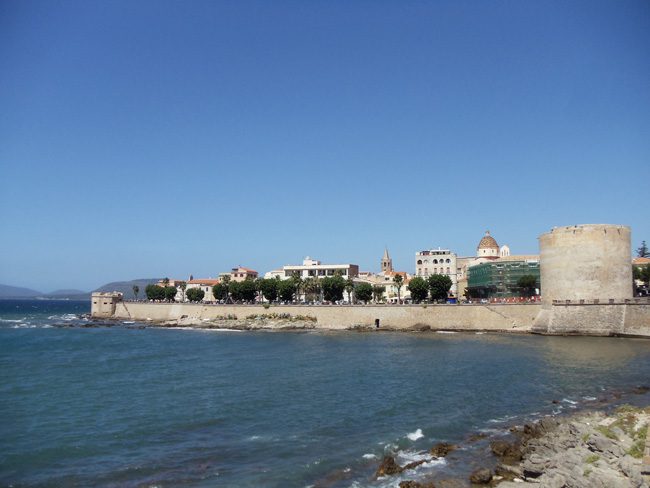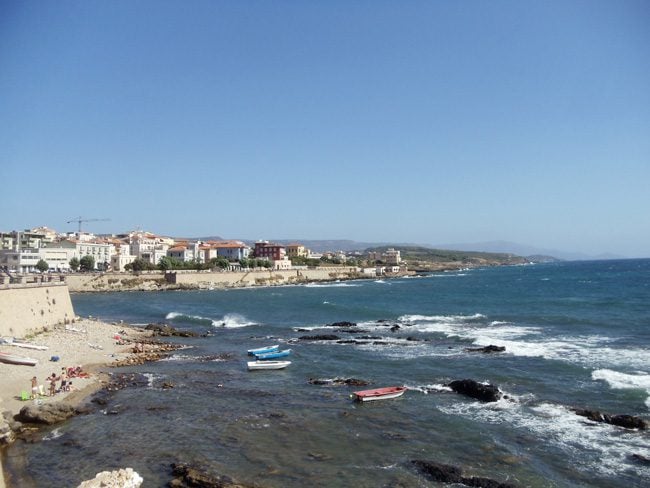 Enter the old city at Bastioni Marco Polo, walk along the ancient ramparts and check out the replica of a catapult depicting the war toys used in the past to defend the old city. This area is also a prime sunset viewing spot and boasts a handful of romantic restaurants, one of which we'll dine in tomorrow. Use this opportunity to check out the menus and to make reservations.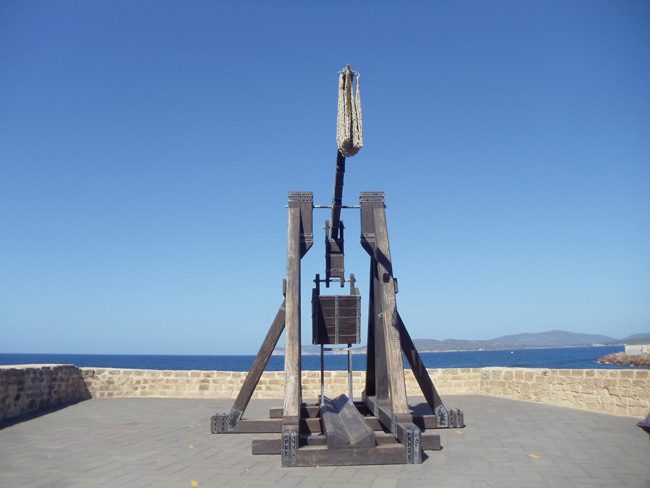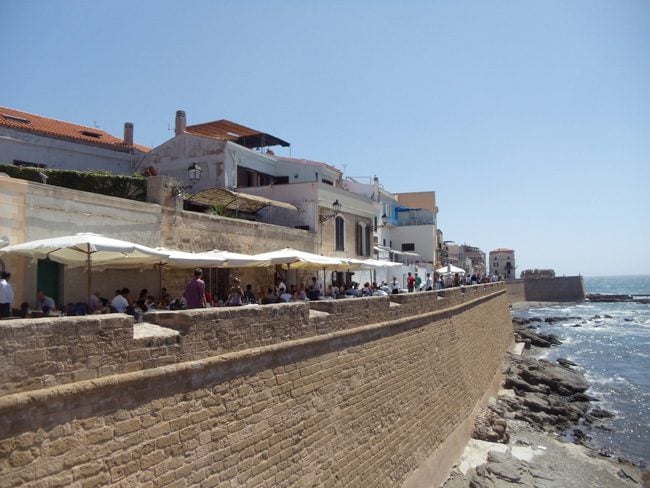 Porta a Mare & Lunch in Marina
You can technically walk on the ramparts and turn the corner towards the marina, but instead, cut into the alleys of the old city and find the steps leading down to the marina via Porta a Mare – one of the old city's remaining main gates.
Alghero's marina is dominated on one end by the imposing Bastione della Maddalena (old fort). Aside from a parking spot for yachts and tour boats, the marina serves as a post-sunset gathering place, where the old city ends and the new Alghero begins. For lunch, head to Bar Focacceria Miles and devour a delicious focaccia-bread with whatever toppings you fancy. It's not only delicious but also quite cheap and frequented by locals. Oh, and don't forget to wash everything down with a glass of the local brew – Ichnusa Beer.
Porta Terra, Via Roma & Cathedrals
Re-enter the walled city from Porta Terra – one of its original main entrances – and walk along Via Roma – one of the old city's three "main shopping streets" together with Via Carlo Alberto and Via Gilbert Ferret. Pay a visit to Enodolciaria on Via Simon 24 and browse through their impressive selection of local wine, liquor (limoncello anyone?), olive oil, vinegar, pasta, sweets, and other Italian delights. Buy some now or get ideas for the return leg to Alghero at the tail end of the trip.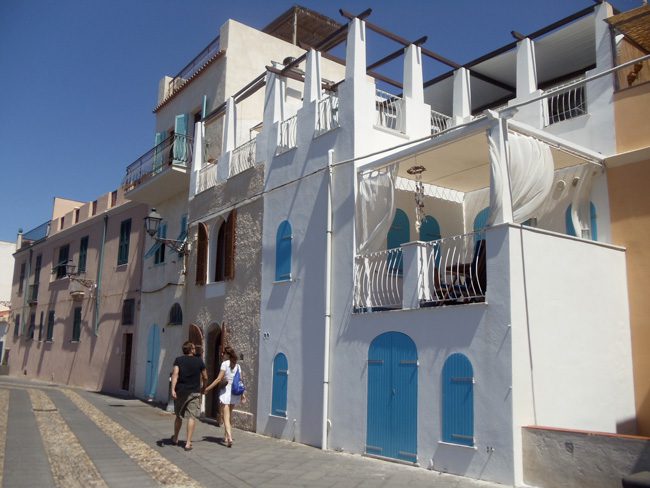 Pause for a quick break at Piazza Municipio and check out Cattedrale di Santa Maria (Cathedral of St. Mary the Immaculate) – Alghero's main cathedral. Originally built in the 16th-century, the cathedral draws its looks from the changing powers that reigned over Alghero, from the gothic to the Catalan to the Italian.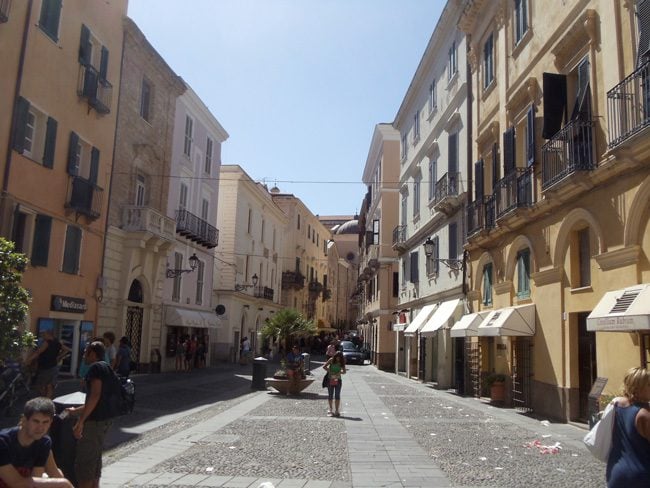 From here, detour to Piazza Civica – the old city's main square – for a shot of caffeine or more souvenir browsing (don't forget to pick up some red-coral jewelry – an Alghero specialty). Eventually, find your way through the maze of narrow lanes to the Chiesa di San Francesco – a 14th-century cathedral whose exterior may not look so impressive but its interior sure is.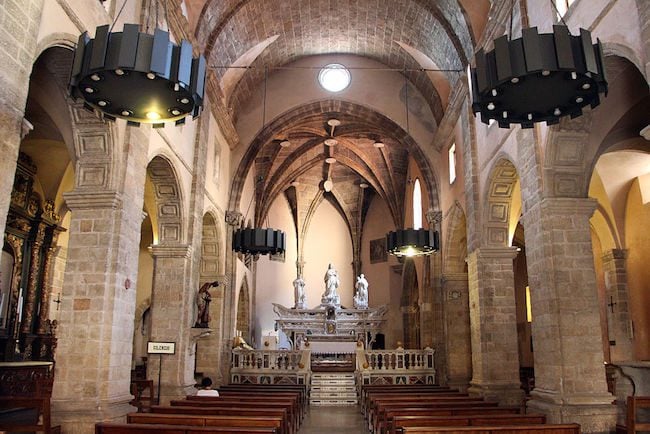 Continue your walking tour of Alghero and start looking up to spot the colorful tiled dome of the Chiesa di San Michele. If you're up for seeing another ancient tower, check the nearby Torre di San Giovanni (Tower of St John), though it's not a must.
Before exiting the old city in preparation for dinner, pay a visit to L'altra Isola on Via Maiorca 107. This is another shop worth visiting, with a great selection of locally-made and high-quality ceramics, jewelry, handwoven goods, and lots more. With all that walking and browsing, it's time to treat yourself to some ice cream! Grab a seat on the outdoor terrace of Cafe Girasol and concentrate, because choosing which sundae to order will be mighty hard. Enjoy your sweet gelato over the last few rays of sun with awesome views of the ancient bastion and the Mediterranean.
Dinner in the Old City
For our first dinner in Alghero, we headed to Regina Margherita in Piazza Sventramento to enjoy some more of that dolce vita. Any piazza you'll find your way to will be a rewarding experience and prices are surprisingly not that expensive despite this area's appeal to tourists. Though we had to wait in line for a while (it's wise to make dinner reservations), we paid less than 30€ for a starter, two pizzas and a bottle of Lambrusco.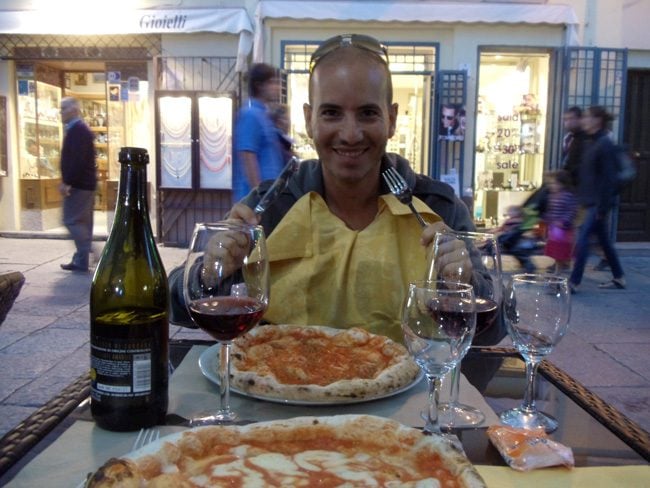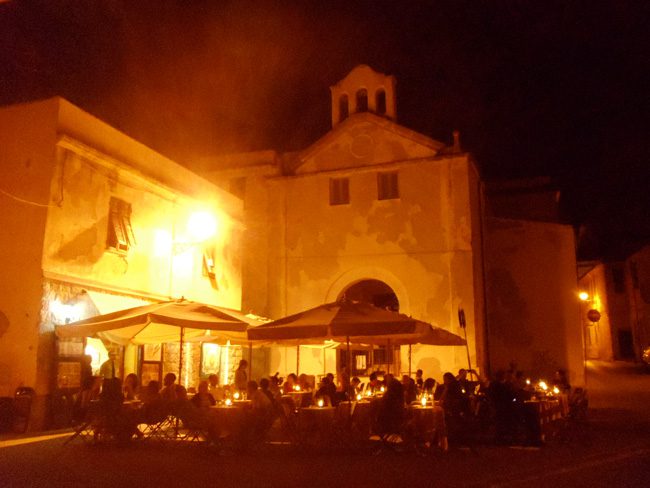 Not wanting this incredible first day to end, we headed back to the marina and walked along the seafront boardwalk that runs along Via Giuseppe Garibaldi. During the summer months, this place really comes to life at night with locals and Italian tourists dancing away to karaoke tunes and rows of local stalls displaying crafts and Italian delights for sale such as olive oil and black licorice (my favorite).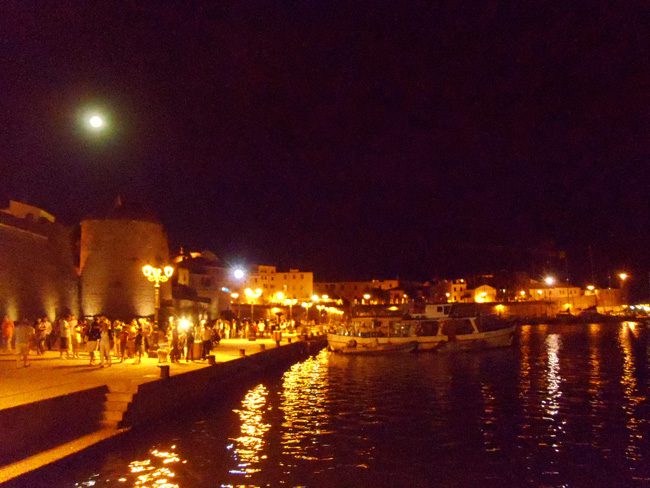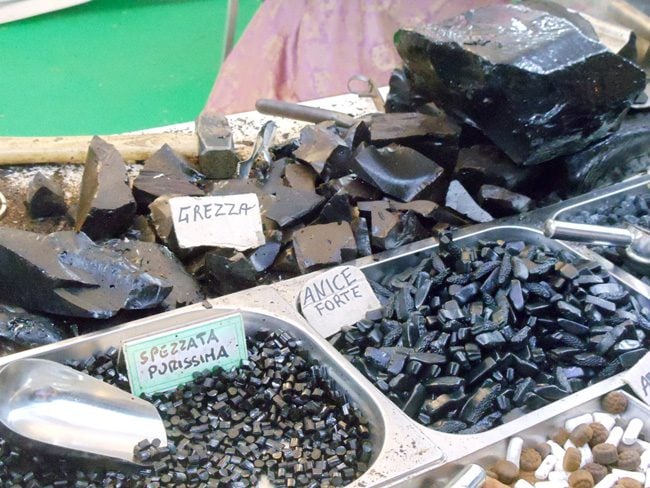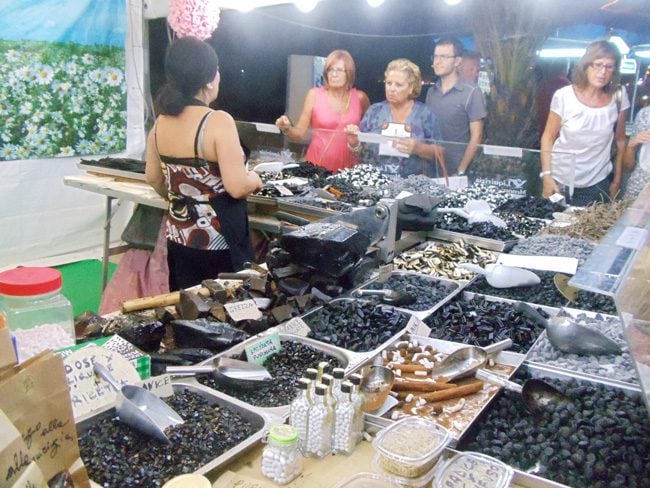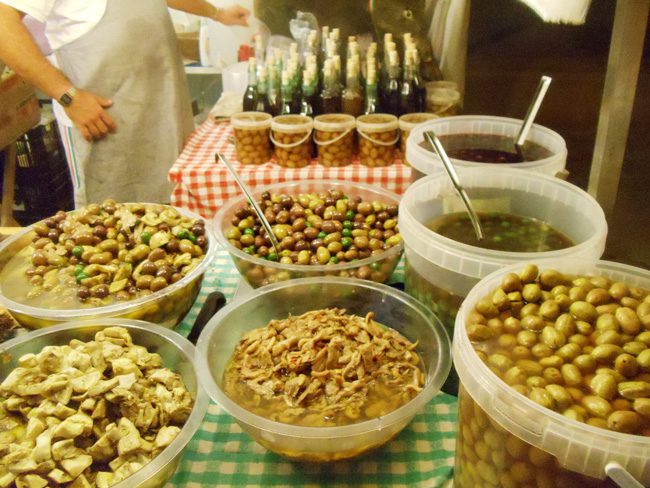 Day 2: Alghero Beaches
We devoted day two of our 7 days in Sardinia to the beach. I'll recommend a few options but, in any case, I advise stopping at the local supermarket before leaving town to prepare a picnic lunch for the beach.
Option 1: San Giovanni Beach
This is the easiest option and perhaps the most convenient if you're traveling with children and don't have a car. San Giovanni Beach is Alghero's city beach and it's just north of the marina. It doesn't rank among the island's top beaches but it does boast a very long stretch of sand and close proximity to the comforts of the city.
Option 2: La Pelosa Beach
If you have a car, head to Spiaggia La Pelosa – one of Sardinia's most famous beaches. The beach is more like a South Pacific lagoon, with clear shallow waters and soft white sand. It's quite a popular beach, especially with Italian holidaymakers, but if you arrive early enough in the day you should be able to find a spot to call your own.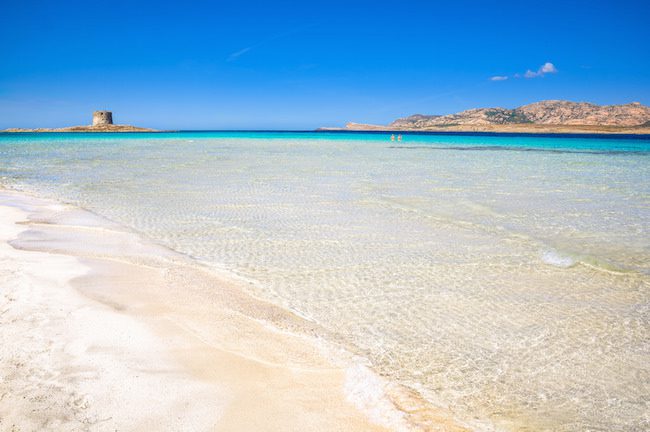 Option3: Lazzaretto Beach
Reachable by public transportation from Alghero, Spiaggia del Lazzaretto was our preferred choice seeing as we only rented a car starting from day three. Getting here is quite easy, just take the bus from Alghero's main park on the north side of Via Sassari. Drivers likely won't speak English but just mention the name of the beach and you'll be fine. The ride should cost less than 1€ and take about 30 minutes to reach the beach.
The main beach has a small cafe but it can get quite crowded in the summer months. Instead, walk along the shoreline, climb over a few bluffs and find yourself a small cove where there's still some space left. The water is super clear and shallow, perfect for some snorkeling so don't forget your gear.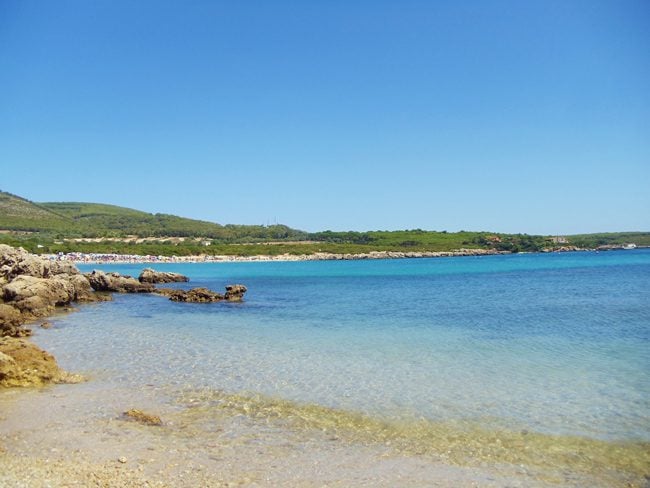 Afternoon and Dinner in Alghero
After a day at the beach, it's back to Alghero to cool off with some ice cream and a pre-dinner afternoon nap. Head to Gelateria K2 on Via Roma 73 for the best Italian ice cream in Alghero. This award-winning ice cream maker is known (and loved) by all locals, and don't miss out on tasting their pistachio flavor – by far my personal favorite!
For a romantic dinner, it's wise to make reservations either the day before or in the morning before leaving for the beach. We headed to Bastioni Marco Polo on the western rampart of the old city (by the catapult) where you'll find a selection of good restaurants not to mention great sunset views. Our dinner at Osteria Macchiavello was OK considering the touristy location, quite expensive but the meat and pasta were great. It was here that we made acquaintance with our favorite brand of local olive oil – Sartore – which we ended up buying a few bottles to take back home with us.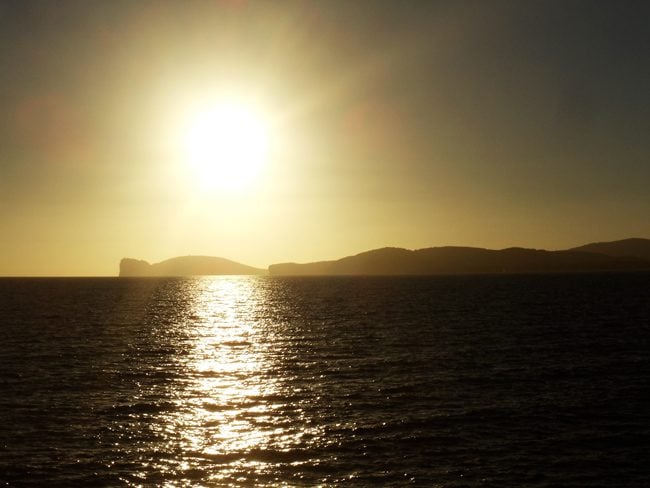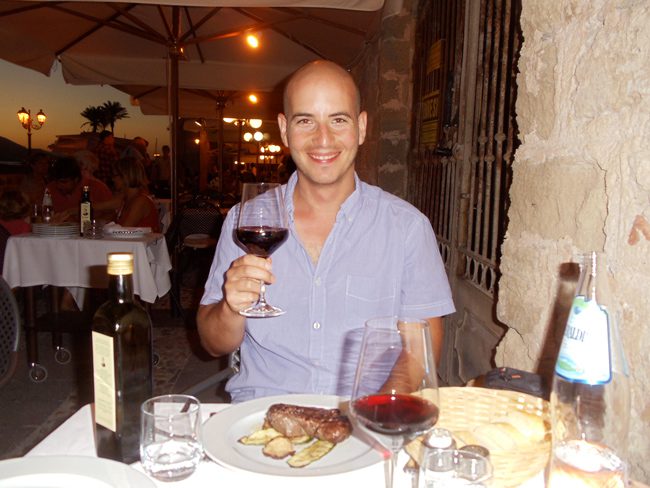 If you still have some gas left in the tank, walk along Lungomare Dante just south of the old city. Unlike Via Giuseppe Garibaldi, which we explored last night, the nightlife scene here is more popular with the younger local crowd. Along with lots of live acts playing in the street, you'll find a good selection of cool little bars with impromptu outdoor seating areas.