The Best Hikes In Yosemite
Yosemite's spectacular natural beauty is best experienced along its more than 800 miles of hiking trails. With a bit of effort, it's possible to reach most of the park's seemingly inaccessible spots. Visitors of all fitness levels will find suitable hikes in Yosemite, whether it's to get a quick taste or to challenge both the body and mind. This travel guide highlights some of the best hikes in Yosemite.
I first visited Yosemite on a family trip back in the mid-90s and recently returned to thoroughly explore the national park. I spent five days driving and hiking in Yosemite as part of a long road trip in the American Southwest. This three days in Yosemite itinerary is based on extensive research and experience.
Yosemite Hiking Tips & Packing List
Here are a few things to keep in mind if planning to do serious hiking in Yosemite. This is not an exhaustive list.
Most hikes do not require a permit but if you plan on doing multi-day hikes, see if you'll need to obtain a wilderness permit.
Check trail information on the official Yosemite National Park website and "sanity check" your hiking plan with park rangers at one of the visitor centers upon arrival.
When planning your day or choosing a suitable hike, don't only look at the total distance but also the elevation gained.
I heavily relied on All Trails maps when planning my hikes and I strongly recommend upgrading to the pro version so you can download trail maps to your phone. This was a lifesaver in my case as I often like to check progress to ease my mind. It also helps to avoid getting lost. That said, on serious multi-day hikes, a paper map is also recommended
Weather is always a factor. Check weather forecasts with park/lodge officials and pack accordingly.
Pack more water and food than you think you'll need and dress in layers. It will be much colder in higher elevations than at Yosemite Valley.
Always stay on marked trails. Not only for your safety but also to care for the environment and the wildlife.
Always have your camera ready as you never know when you'll see a bear or deer.
Here are a few items that are worth mentioning in the context of hiking in Yosemite. This is not an exhaustive list. Be sure to check out the X Days In Y Packing List for more ideas.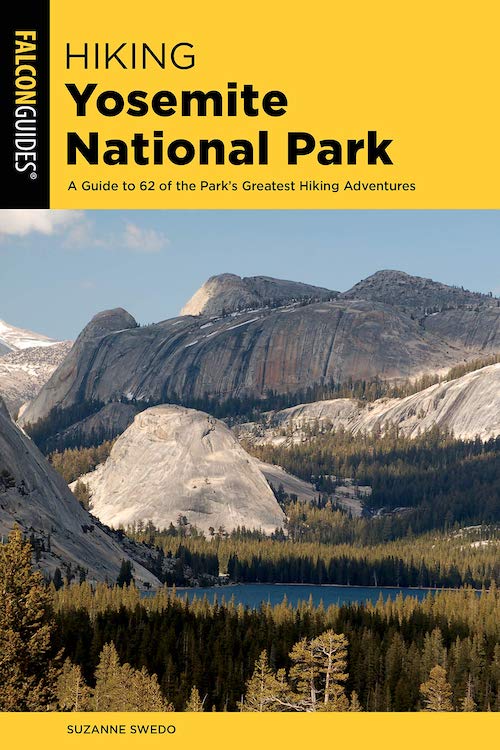 Buy a copy of Hiking Yosemite National Park: A Guide to 62 of the Park's Greatest Hiking Adventures and get some Yosemite hiking inspiration.
Water: bottles, water pack, water filtration for multi-day hikes
Sun protection: hat, sunscreen, sunglasses
Clothing: lightweight and sweat-repelling layers, rain protection
Mosquito repellent
Dry weather: lip balm and tissues
Safety: first-aid kit, walking poles, sturdy hiking shoes, thick socks
Change of clothes for longer hikes that require car travel
Hygiene: alcogel, small garbage bag
Energy bars
USB charger to charge your phone in the car
The Best Hikes In Yosemite
Disclaimer: The following list highlights some of Yosemite's best hikes but it's important to note that, with hundreds of trails inside the national park, this is not an exhaustive list. This guide focuses on the more well-known hikes, almost solely focusing on day hikes in Yosemite.
North Dome Hike
Distance: 15 miles, 24 km | Difficulty: very challenging | Trail Map
Rising to a height of 8,842 feet (2,695 m) and 5,000 feet purey from the valley floor, Half Dome is Yosemite's most iconic peak, rivaled only by El Capitan. Half Dome's size and composition make it one of the largest rock faces in the world. Hiking to the summit of Half Dome is extremely challenging and sought after, thus a permit system is in place to ensure safety. You must secure a permit in advance for hiking Half Dome. Though hiking to the summit takes between 10-12 hours, many Half Dome hikers choose to camp overnight in Little Yosemite Valley and summit Half Dome in the early morning hours.
The trail's legendary feature is the cable system in place between late May and early October. This mountaineering section follows the path used by George Anderson, the first to summit Half Dome in 1875. But before reaching the final cable-assisted section, the trail begins with a constant ascent to Vernal Fall via the Mist Trail's hundreds of steps (the John Muir to Nevada Fall detour can also be used). From Vernal Fall, continue to Nevada Fall and cross Little Yosemite Valley. This is where the "fun" begins, an arduous climb of hundreds of rocky steps on the "sub dome" at an altitude of over 8,000 feet to reach the final ascent.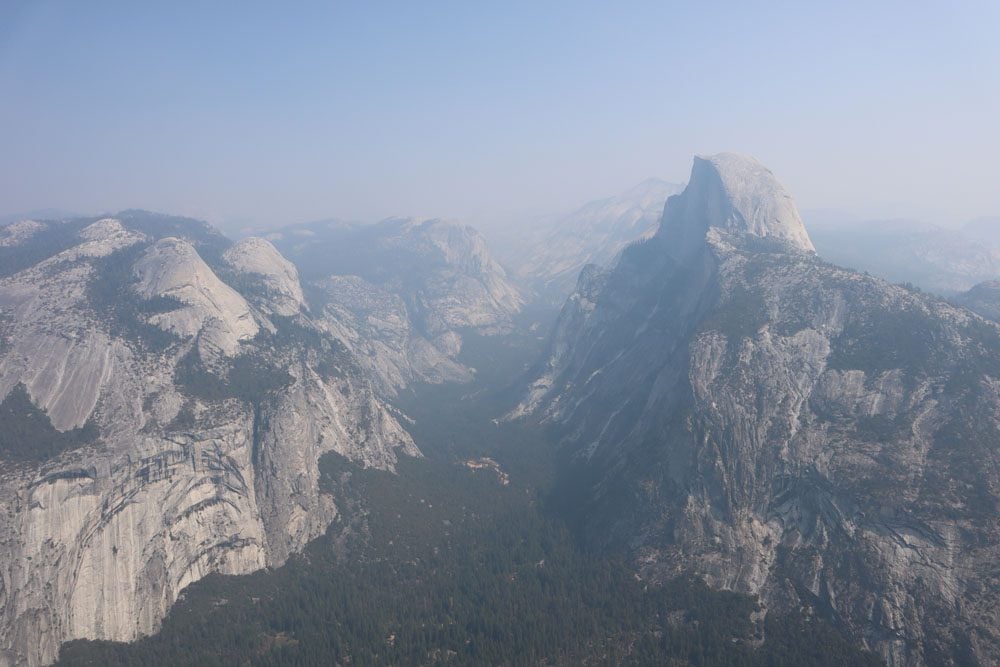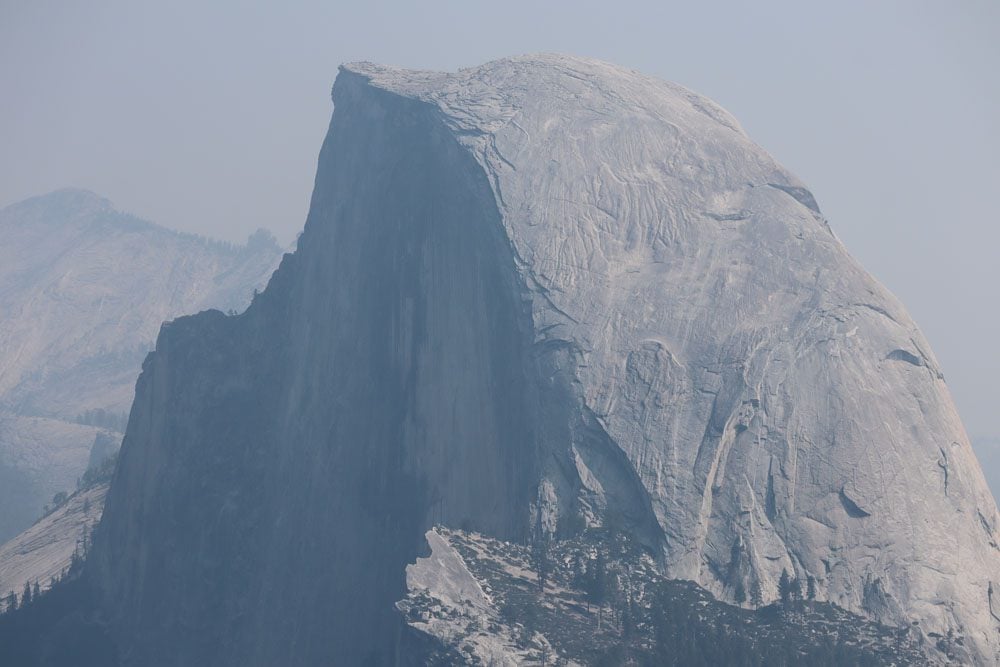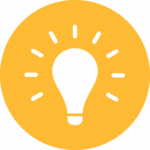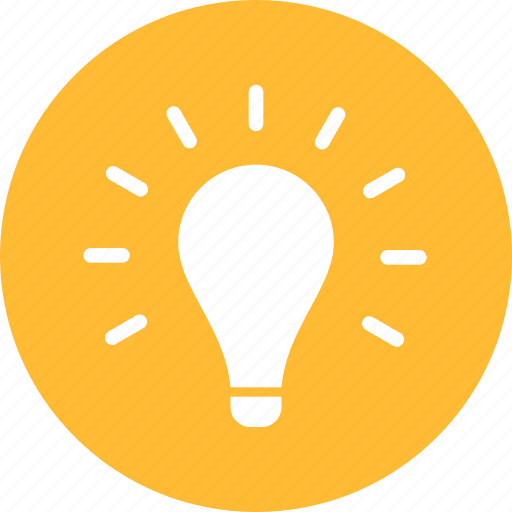 Pro Tips
(1) Half Dome is one of the longest and steepest day hikes in Yosemite. Summiting and returning on the same day require getting an early start and a high level of fitness. Many hikers overnight and summit in the morning. (2) The sub dome and cable-assisted sections are above the treeline on an exposed rock so prepare for hot and/or windy conditions. (3) Exercise caution when descending from the summit using the cables as it is often harder than going up. (4) Pack water filtration devices and refill at Little Yosemite Valley to save space and weight load.
Bridalveil Fall Hike
Distance: 0.4 miles, 0.6 km | Difficulty: easy | Trail Map
The native Ahwahneechee called this area pohono, meaning "spirit of the puffing wind" and European-Americans named it Bridalveil Fall because of the veil-like effect when the wind tosses the water in the air. Bridalveil Fall is one of Yosemite Valley's two impossibly scenic waterfalls, cascading to the valley floor from a height equal to a 62-story building (620 feet | 189 m). Stop at Bridalveil Falls Viewpoint to catch your first view of the waterfall and then take the short hike to inspect it from up close.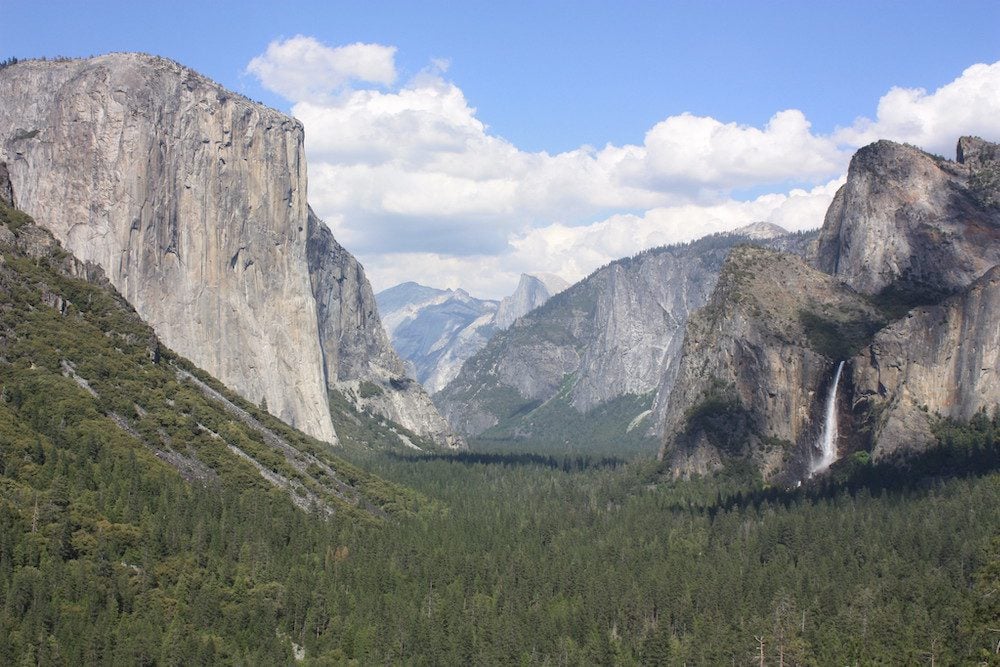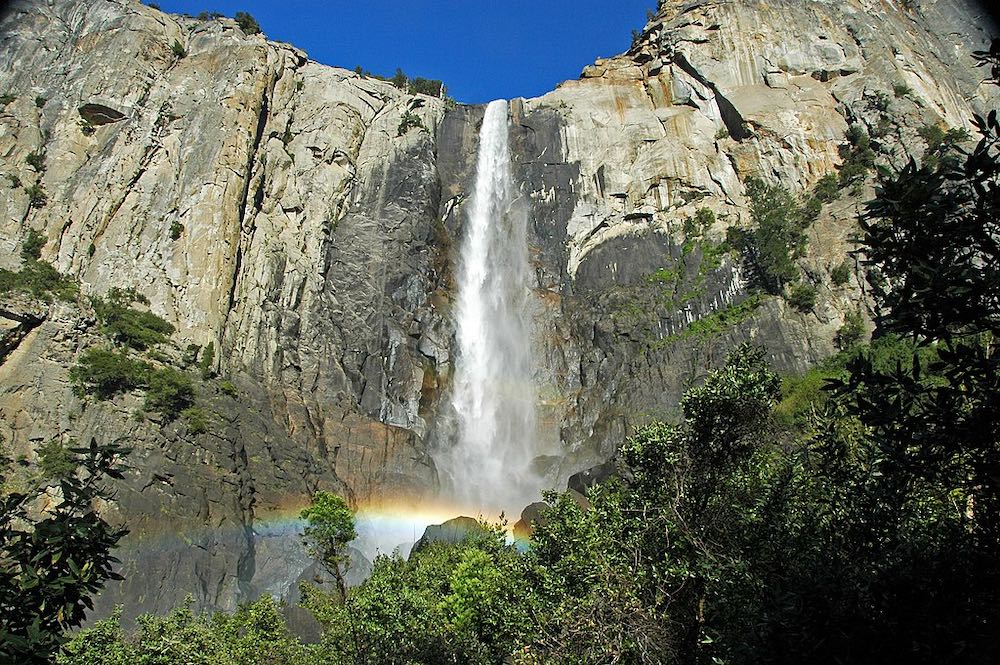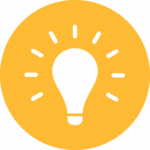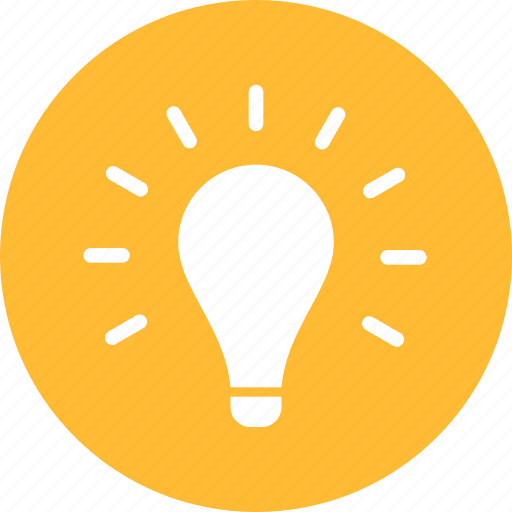 Pro Tip
Bridalveil Fall is best experienced during spring and early summer when the flow is strong. In the drier months, the waterfall slows down to a trickle.
Lower Yosemite Falls Hike
Distance: 1.2 miles, 1.9 km | Difficulty: easy | Trail Map
Branded as the "tallest waterfall in North America", Yosemite Falls is actually made up of two waterfalls, Upper Yosemite Fall and Lower Yosemite Fall, which together with what's known as "the middle cascade" give Yosemite Falls a combined height of 2,425 feet (739 m). The waterfall is one of the natural features that give Yosemite Valley its fairytale-like appearance. Lower Yosemite Falls is the final 320-foot (98-meter) drop, easily accessed via a short paved path.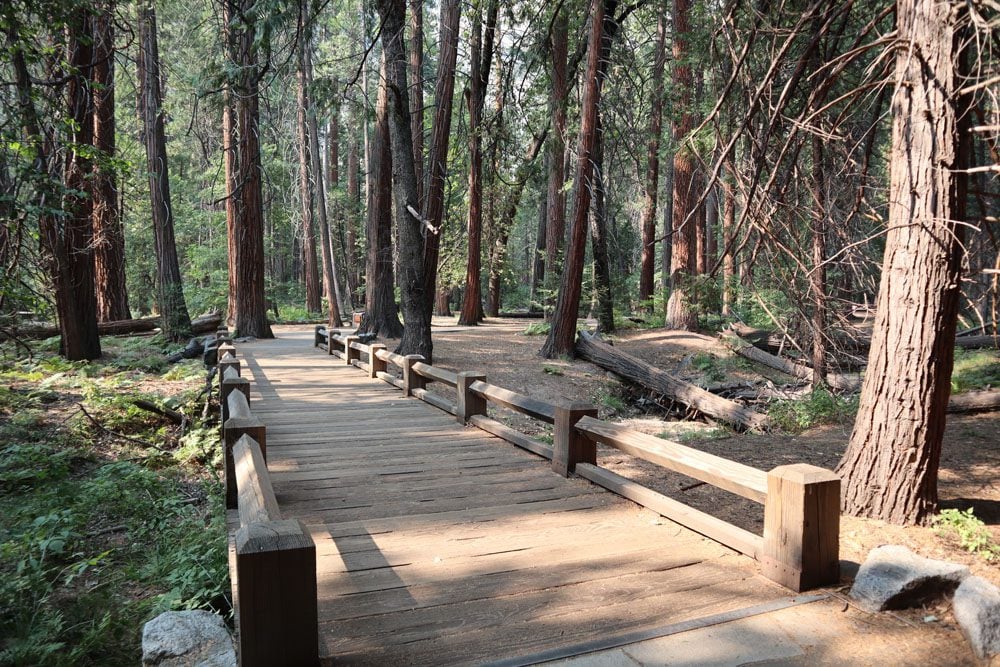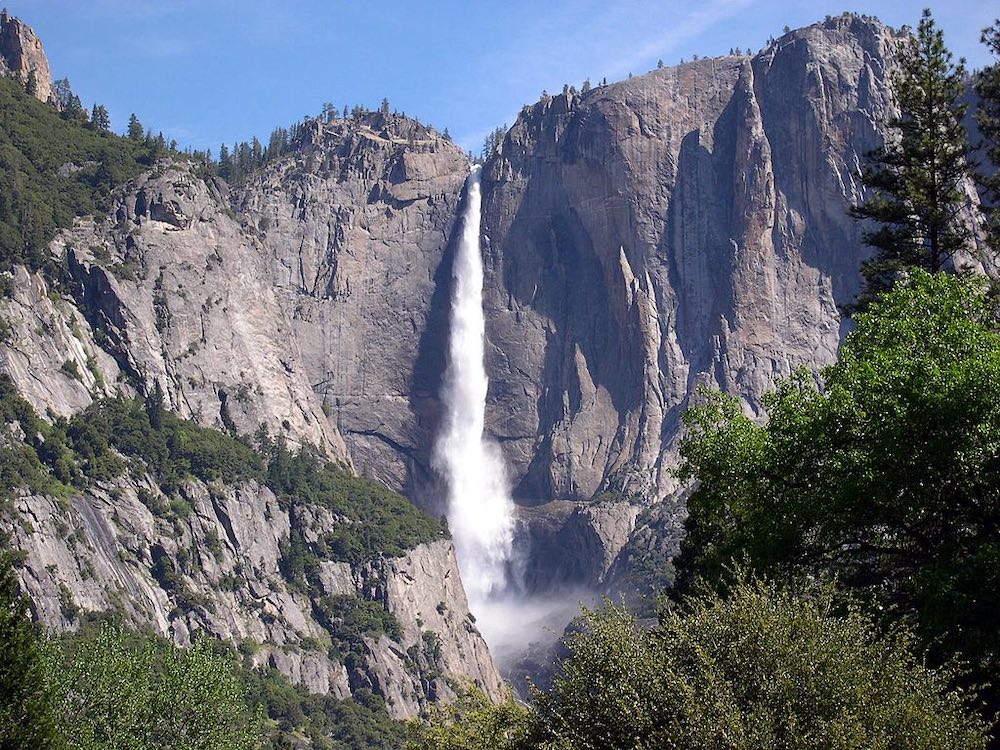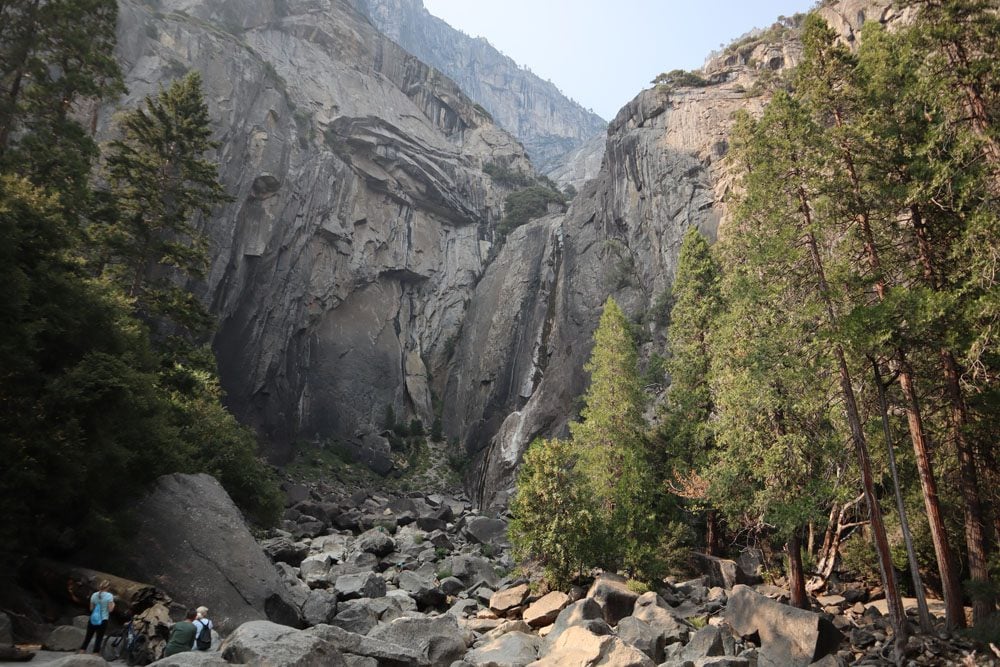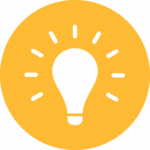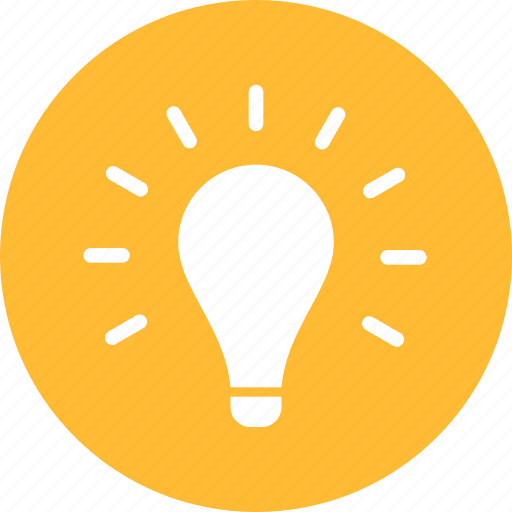 Pro Tip
On an average year, Yosemite Falls may be completely dry during late summer and early fall with very little to see but giant boulders.
Upper Yosemite Falls Hike
Distance: 7.6 miles, 12.2 km | Difficulty: hard | Trail Map
The Yosemite Falls Trail to Upper Yosemite Falls is one of the park's oldest. It begins with a punishing ascent via a series of never-ending switchbacks, elevating hikers to a height of one mile above Yosemite Valley. Once you clear the forest, incredible views of the valley are revealed, helping to take your mind off the tough ascent. At Columbia Rock, a viewing platform offers panoramic vistas of Yosemite Valley, Half Dome, and Sentinel Rock. From here, it's a short hike with more switchbacks to Upper Yosemite Falls, where you'll stand directly above the 2,425-foot waterfall (739 m).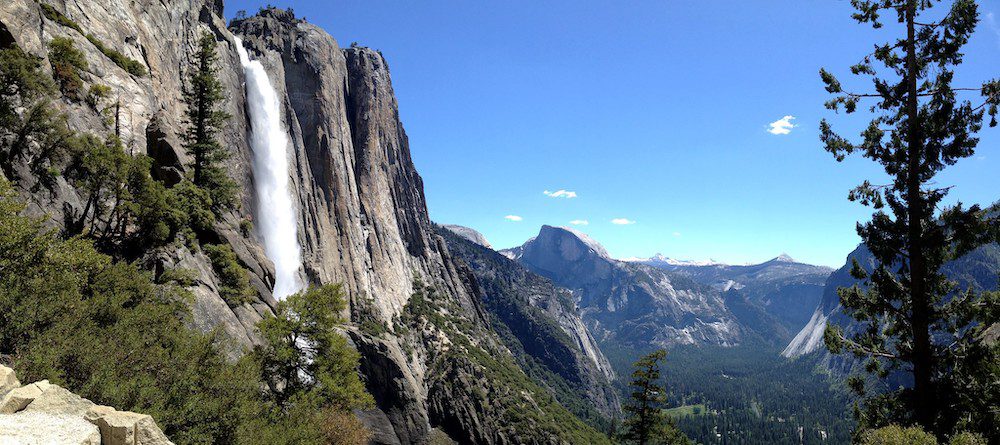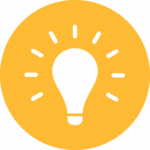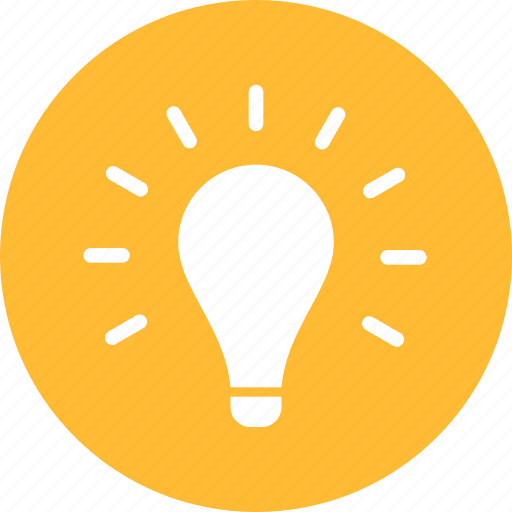 Pro Tips
(1) Other than for the views, there is little reason to hike to Upper Yosemite Falls when the waterfall is dry (late summer to early fall). (2) From Upper Yosemite Fall, you can extend the hike to Yosemite Point or Eagle Peak.
Cook's Meadow & Sentinel Meadow Trail
Distance: 2 miles, 3.2 km | Difficulty: easy | Trail Map
Yosemite Valley's meadows take up "the center" of the majestic valley. Crossed by the Merced River, exploring the meadows provide some solitude, an opportunity to perhaps spot some wildlife, and unique vantage points of Yosemite Falls, Half Dome, Glacier Point, and Sentinel Rock. The Cook's Meadow and Sentinel Meadow trail loops around both meadows. The trail is very easy and parts of it are on a wooden boardwalk above the grassy meadow. You can hike the entire loop or just explore one of the meadows.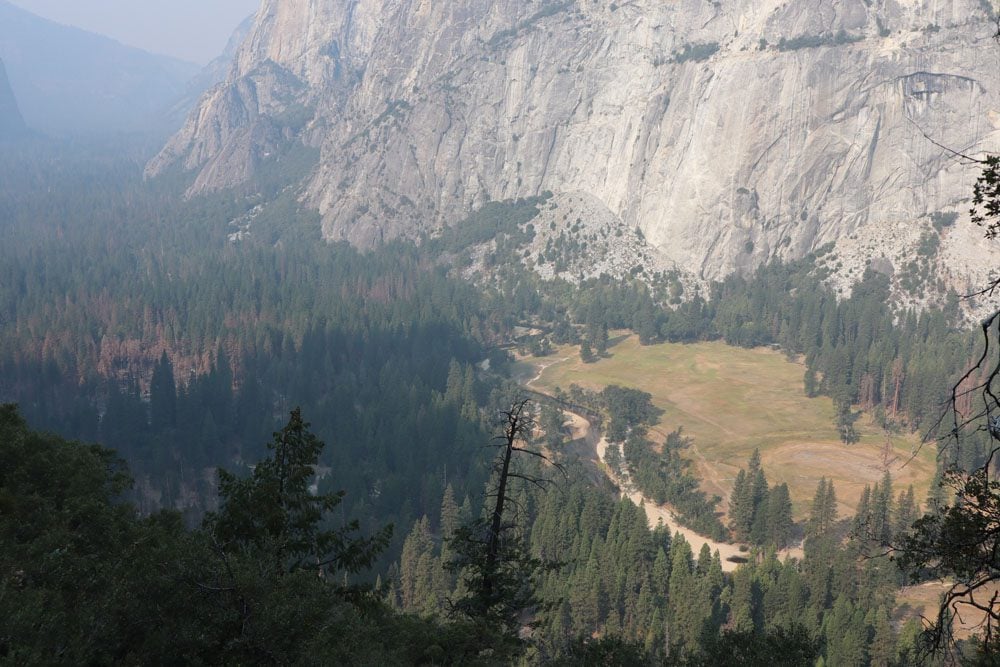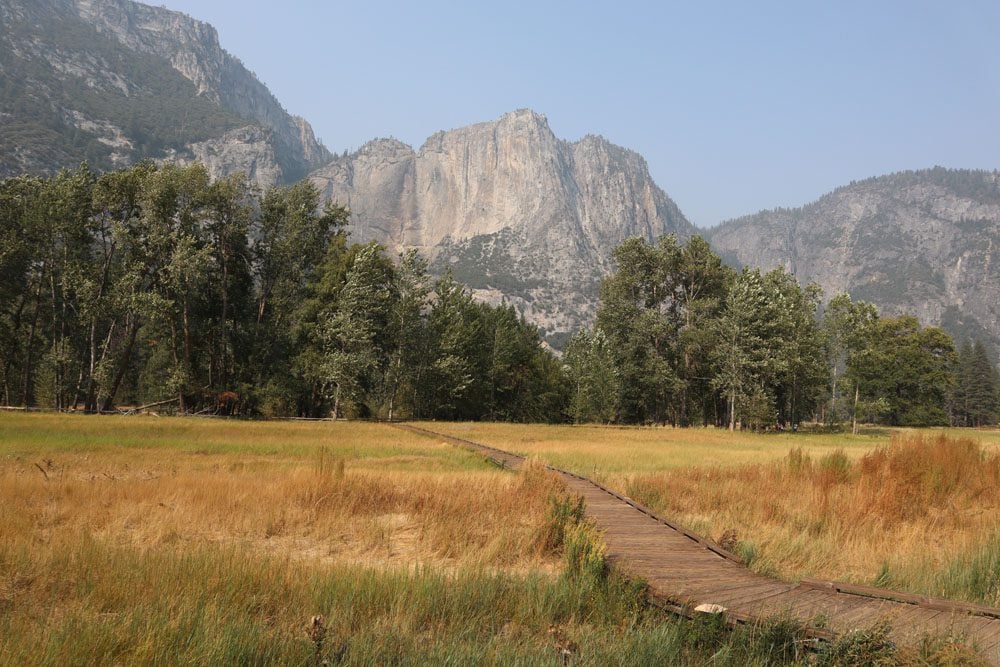 Yosemite Valley Loop
Distance: 21 miles, 32.3 km | Difficulty: easy | Trail Map
If you want to see it all, consider the Yosemite Valley Loop Trail. This is one of the longest hikes in the park but there's little elevation gained and you don't necessarily have to complete the entire loop. The trail offers hikers an opportunity to somewhat escape the crowds that congregate around Yosemite Valley's viewpoints and the main road. Yosemite Valley measures seven miles in length and one mile across at its widest point. The Valley Loop Trail will pretty much take you to all of the valley's top sites and vista points, including Sentinel Rock, Bridalveil and Yosemite Falls, the Three Brothers, and the Merced River.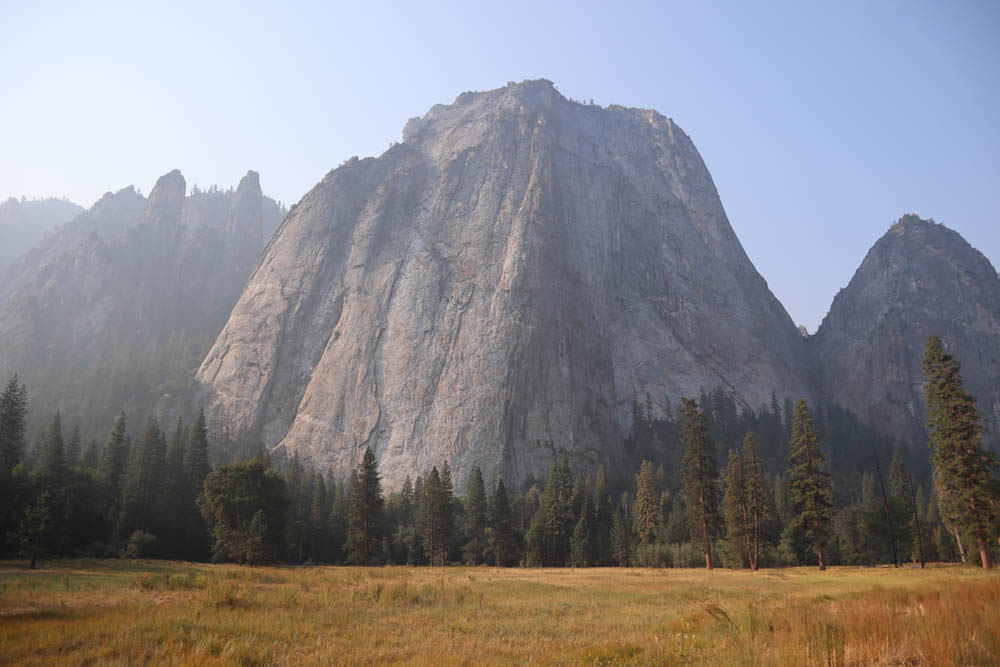 Vernal and Nevada Falls Hike
Distance: 6 miles, 9.7 km | Difficulty: hard | Trail Map
The hike to Vernal Fall and Nevada Fall via the Mist Trail is undoubtedly one of the best hikes in Yosemite. Unlike Yosemite Falls and Bridalveil Fall, the hike to Vernal and Nevada Falls might be hard but is always rewarding as both waterfalls are flowing even in the dry summer months.
There are several ways to hike to the endpoint of this trail at the top of Nevada Falls. The less scenic and perhaps slightly longer route is via the John Muir Trail, while the more popular route by far is via the Mist Trail. You can use the free shuttle to reach the trailhead or park your car at Curry Village if all parking spots near the trailhead are taken (Curry Village is about one mile from the trailhead).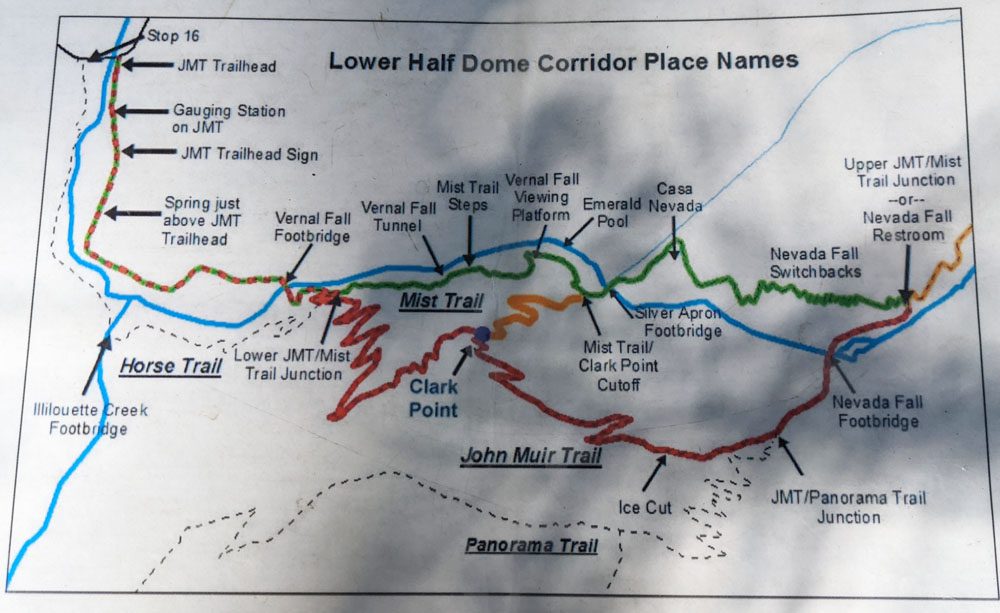 The hike begins at the scenic Happy Isles area and begins to follow the Merced River uphill along Merced Creek. This section of the hike is on a constantly steep yet paved trail with many scenic lookouts throughout. After 0.8 miles you'll reach Vernal Fall Bridge, where you'll catch your first glimpse of Vernal Fall and can refill your water bottles. At Vernal Fall Bridge you can also turn around and head back to the trailhead if you just want to get a taste of the area.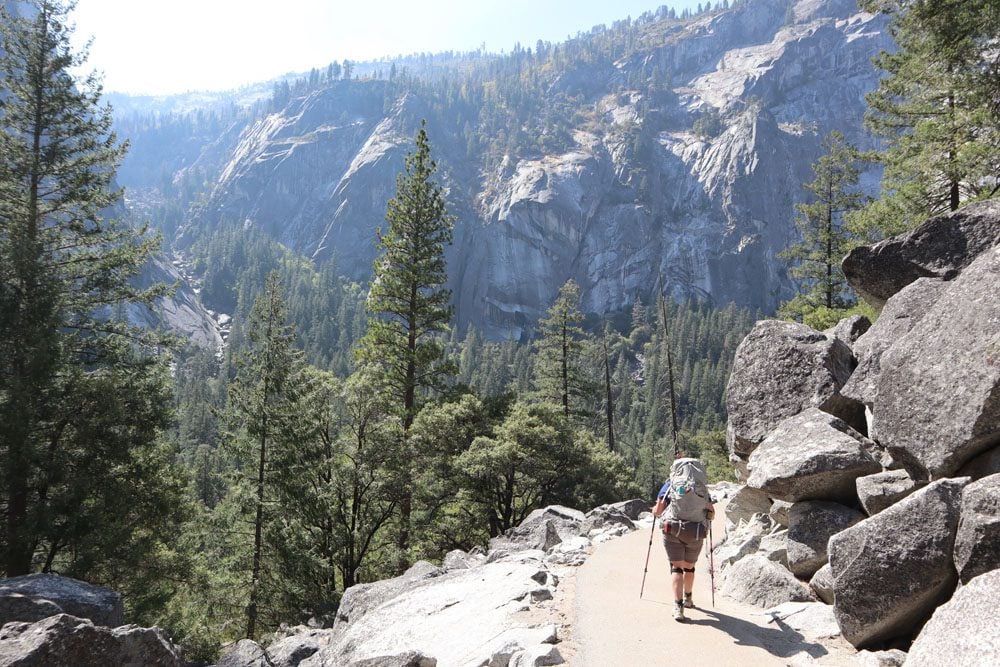 From Vernal Fall Bridge, the Mist Trail continues to the top of Vernal Fall and then to Nevada Fall, and the John Muir Trail (JMT) continues to scenic Clark Point and then to Nevada Fall. It is possible to hike on the former to Nevada Fall and return on the latter to the trailhead. There is also a connecting trail between the Mist Trail and the JMT. The most scenic route is via the Mist Trail but there is a chance that it is either closed for the day or closed between certain hours. So the choice might be made for you by the park rangers.
On the Mist Trail, you'll climb its 600 rocky steps for 0.3 miles to the top of Vernal Fall (317 feet) and you'll likely get slightly wet, as they don't call it the Mist Trail for nothing. From the top of Vernal Fall, you can see the Emerald Pool (swimming prohibited) and continue for 1.5 miles mostly via switchbacks to Nevada Fall (594 feet).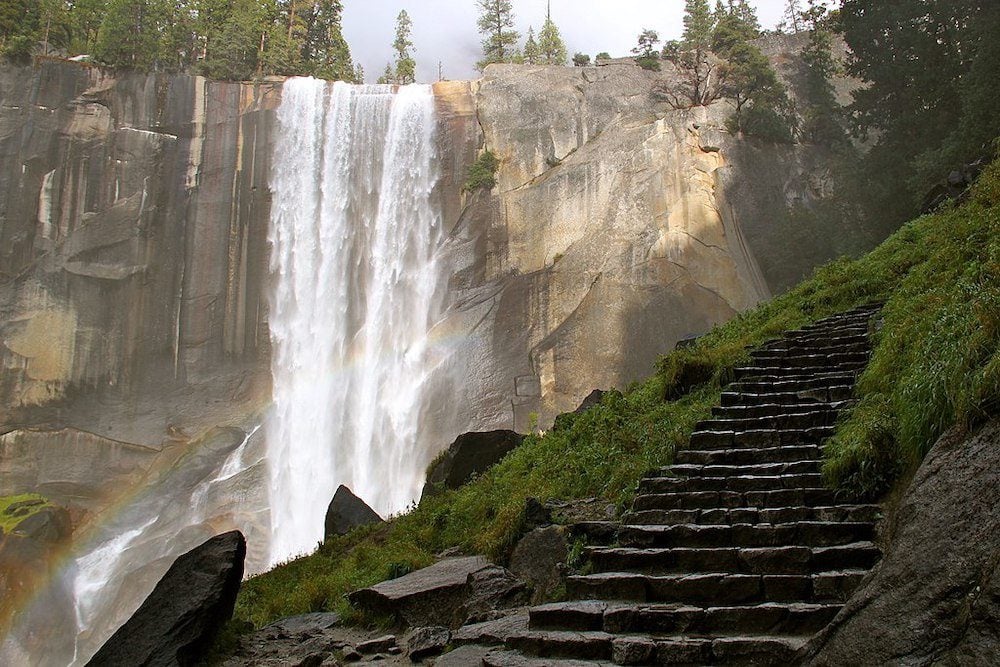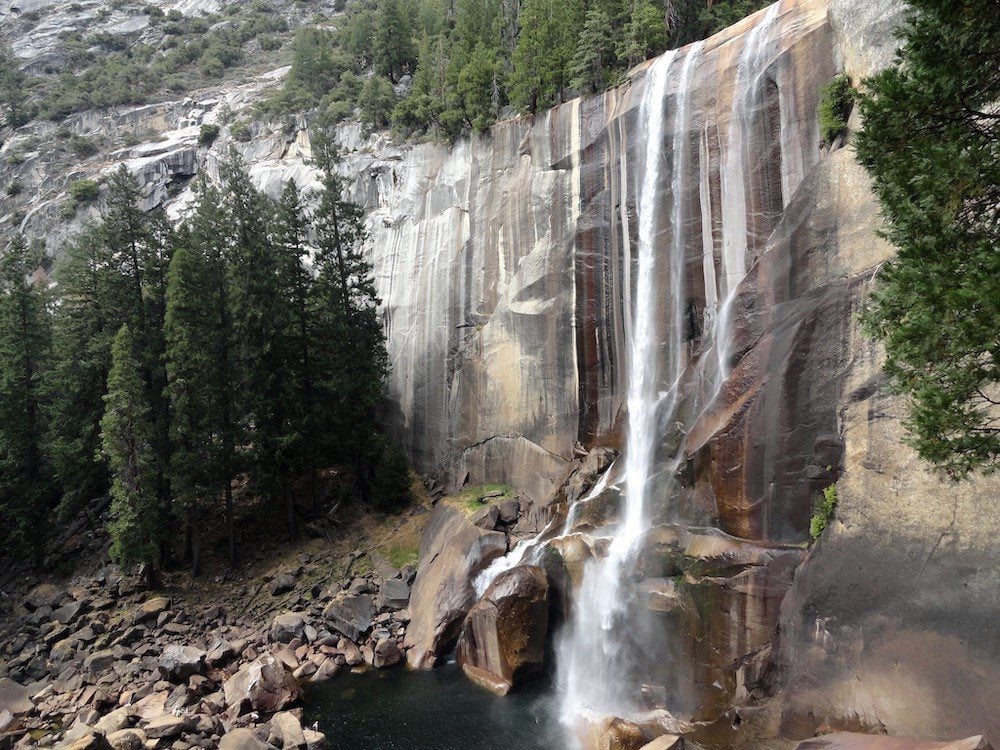 The top of Nevada Fall is a sight for sore eyes, a beautiful oasis of natural pools, granite peaks, and a waterfall plunging to the valley below. This is the perfect spot for a picnic lunch and a long break before the return leg. You'll also notice hikers with large backpacks continuing to hike further inland. They're on their way to Half Dome.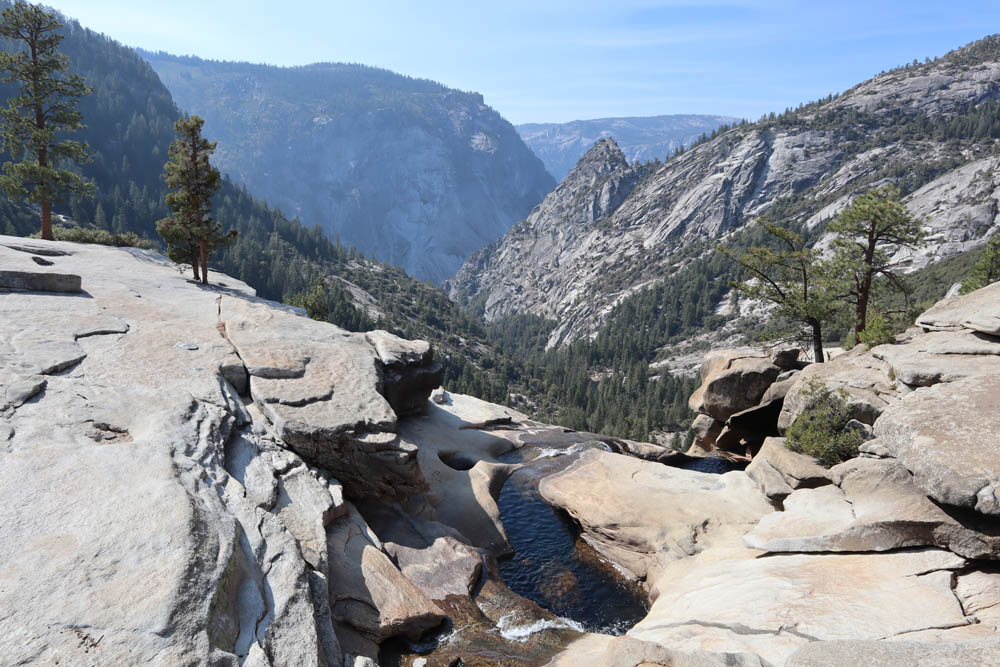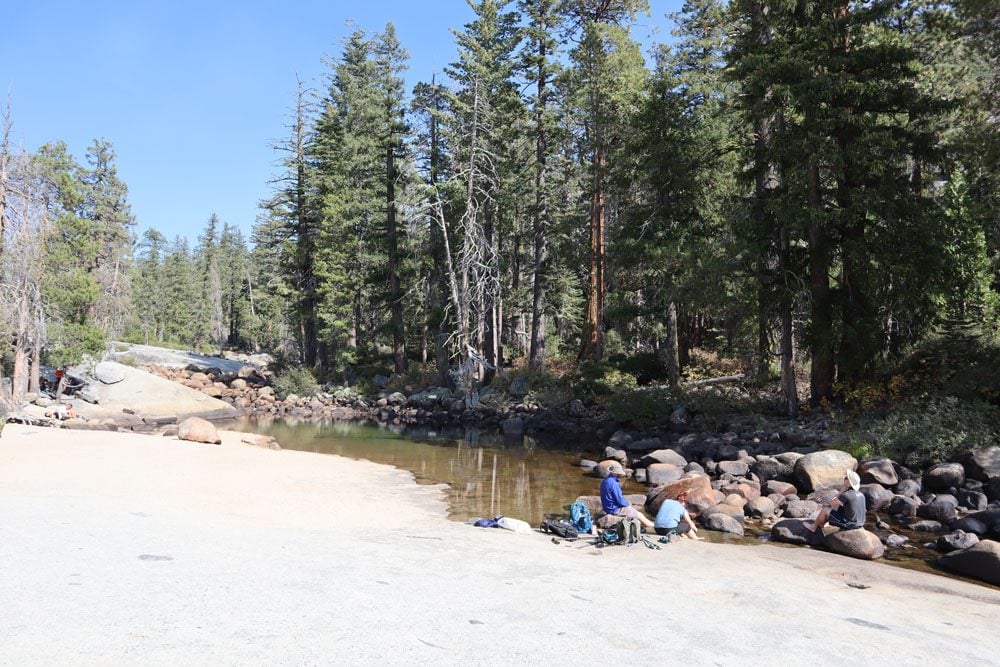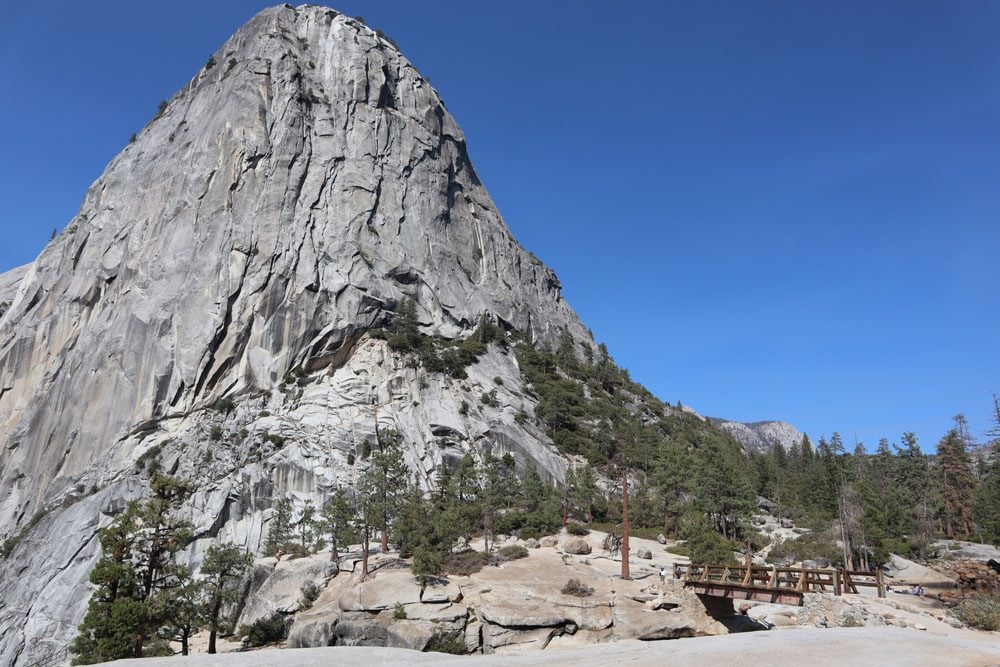 If you hike back along the JMT, you'll pass Clark Point, a terrific scenic lookout from where you can see Nevada Fall in the far distance and its neighboring granite domes.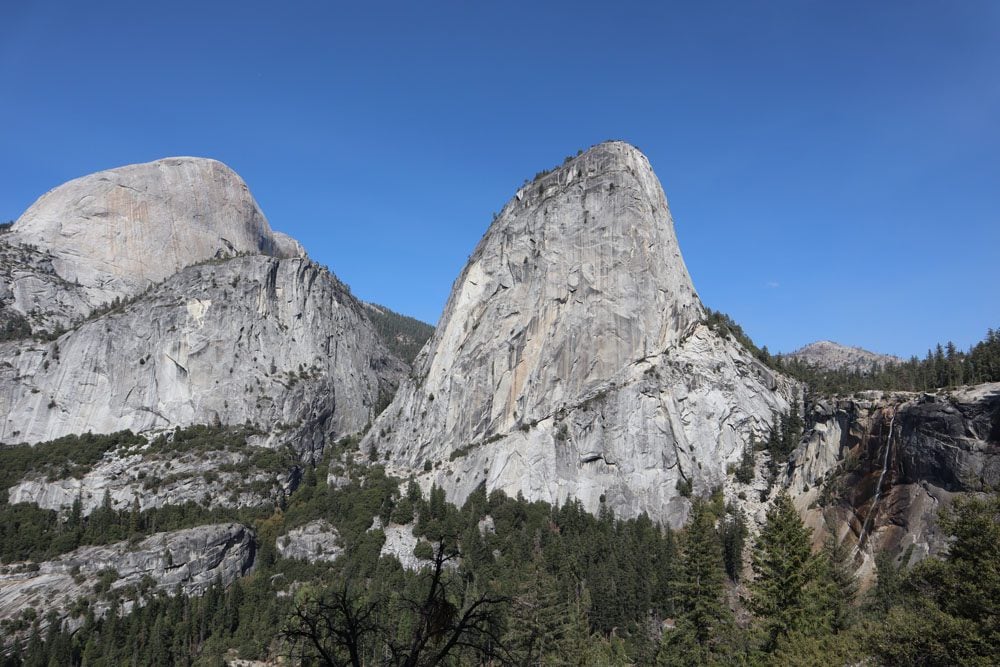 Four Mile Trail to Glacier Point
Distance: 9.2 miles, 14.8 km | Difficulty: hard | Trail Map
Glacier Point is one of Yosemite's top highlights and you can drive there with your car on Glacier Point Road. So why hike if you can drive? The Four Mile Trail is the answer to that, a challenging but rewarding hike from the base of Sentinel Rock to Glacier Point. The trail follows the path of an old toll trail that was completed in 1872 but the current path is slightly longer than the name suggests.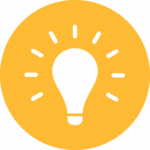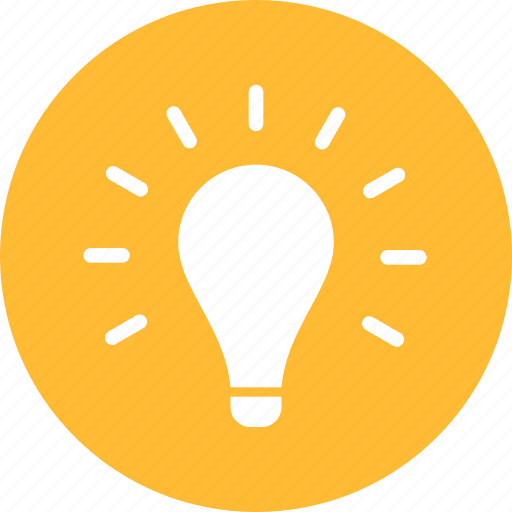 Pro Tip
You can extend this hike and continue from Glacier Point to Sentinel Dome and even to Taft Point. This makes for a long hike with a combined distance of 13.2 miles (21.3 km) so be sure to get a very early start. More information later on in this guide to the best hikes in Yosemite.
The vast part of the Four Mile Trail is a constant uphill climb via switchbacks but the views just keep getting better as you ascend. If you start early, you'll see how the sun paints the valley in morning colors and see Yosemite Falls from high above.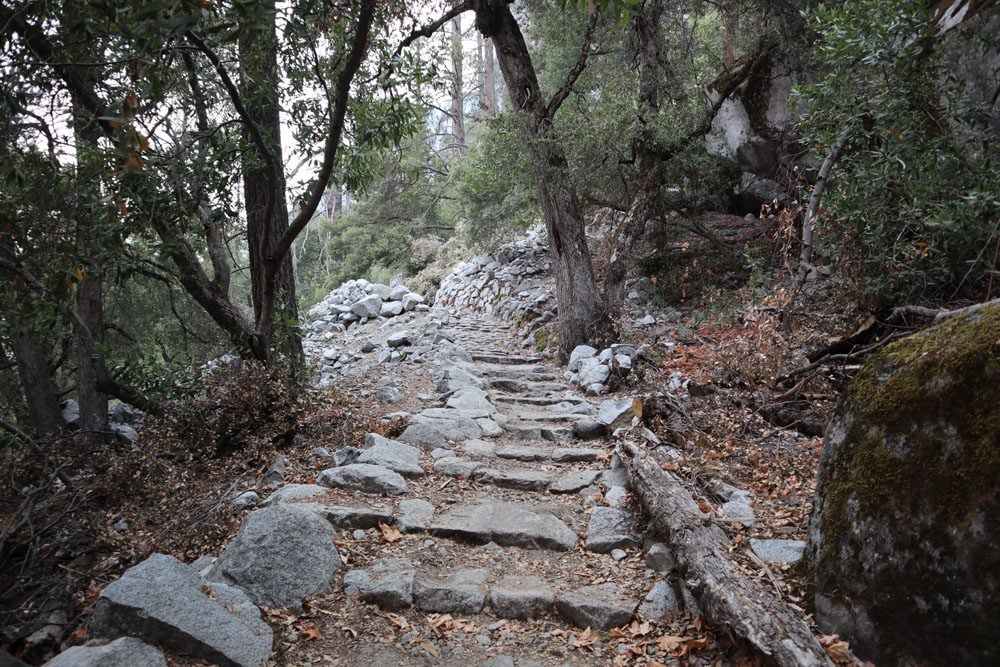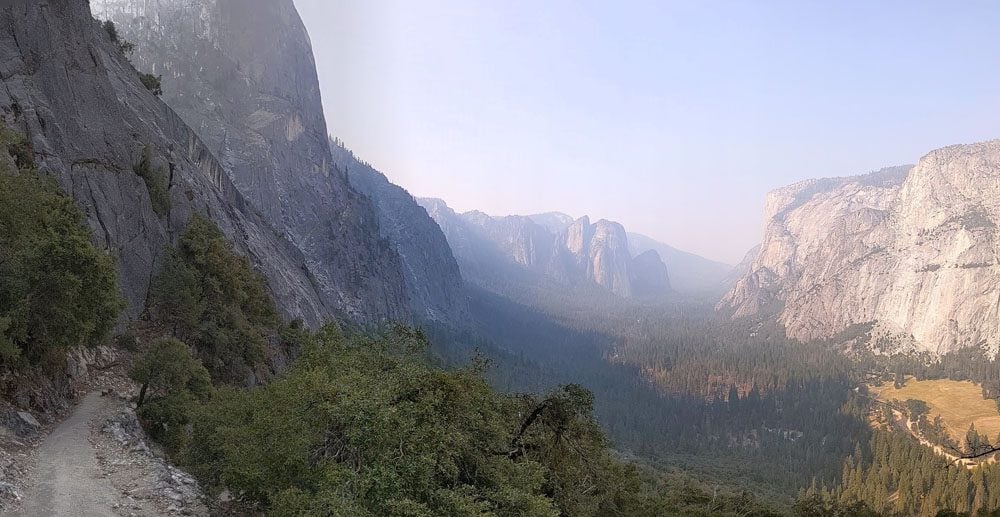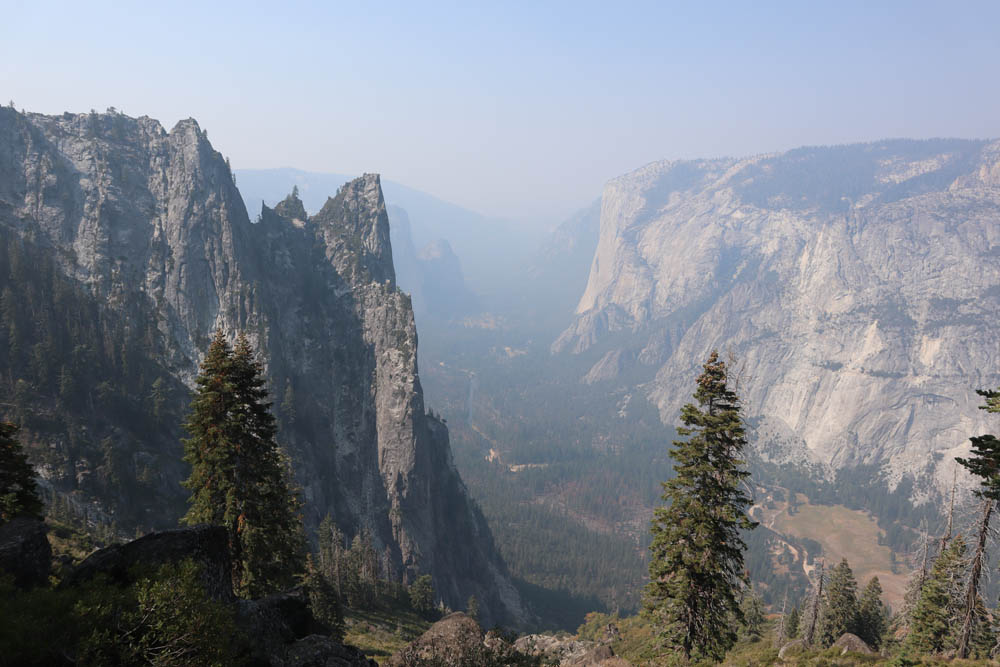 After three miles, take the short detour to Union Point. This is a good spot for a short break as the views are simply stunning. From Union Point, you can clearly see the jagged peaks of Sentinel Dome and how cars driving in Yosemite Valley appear as small as ants. If you started early enough, you might have this spot all to yourself.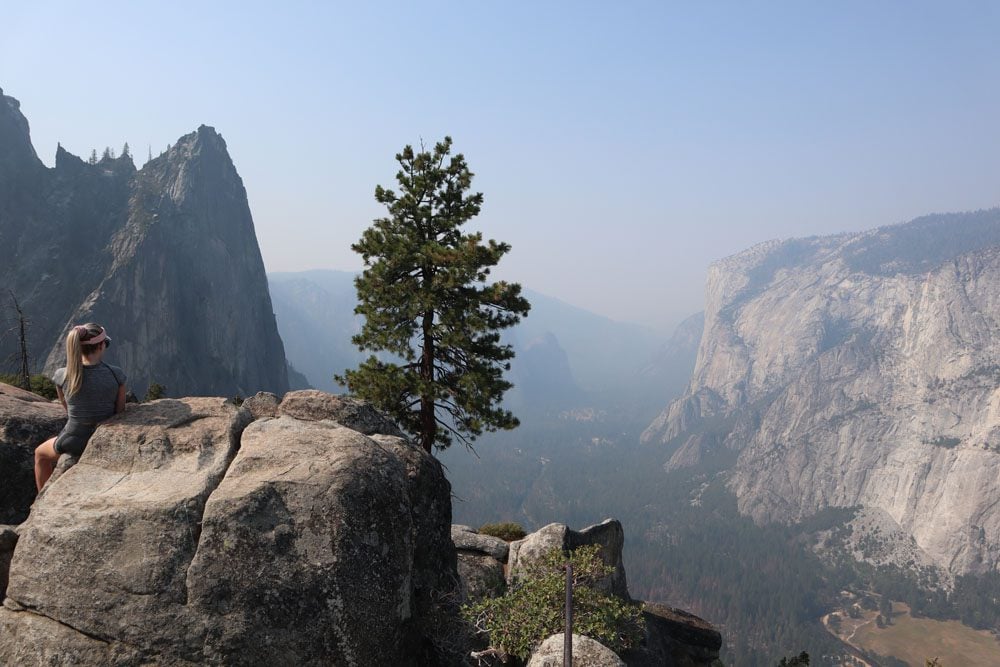 The final leg from Union Point to Glacier Point is another 1.6 miles. On this stretch, Half Dome becomes the dominant natural feature in the frame, and what a sight it is. On the return leg, the Four Mile Trail provides a different experience in the late afternoon. By now, the sun is beginning to set and Yosemite Valley is once again painted gold; the Merced River is shining like a mirror and birds are busy preparing a bed for the night.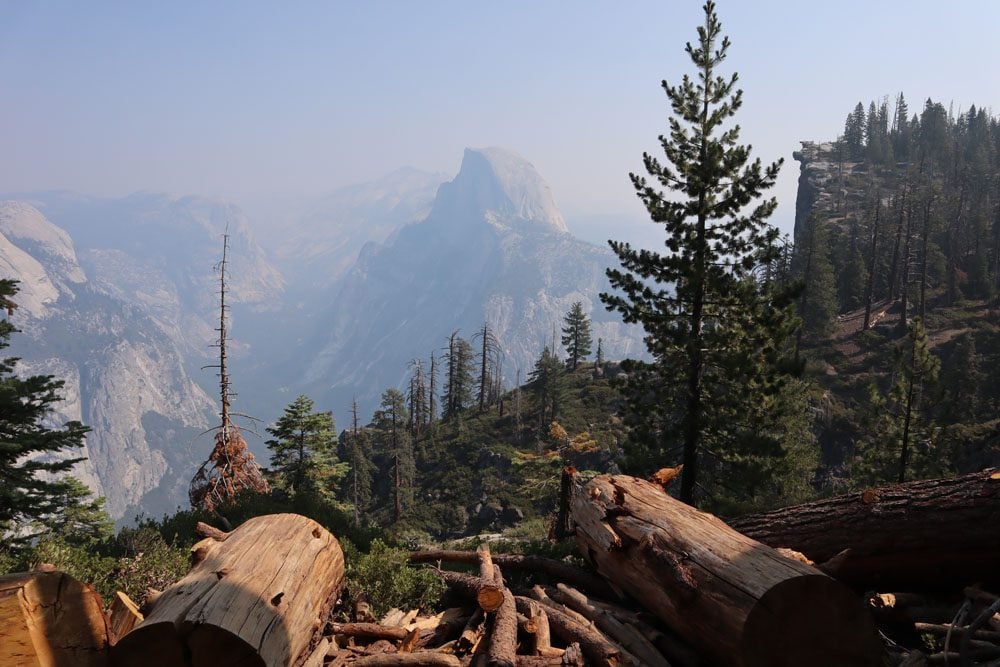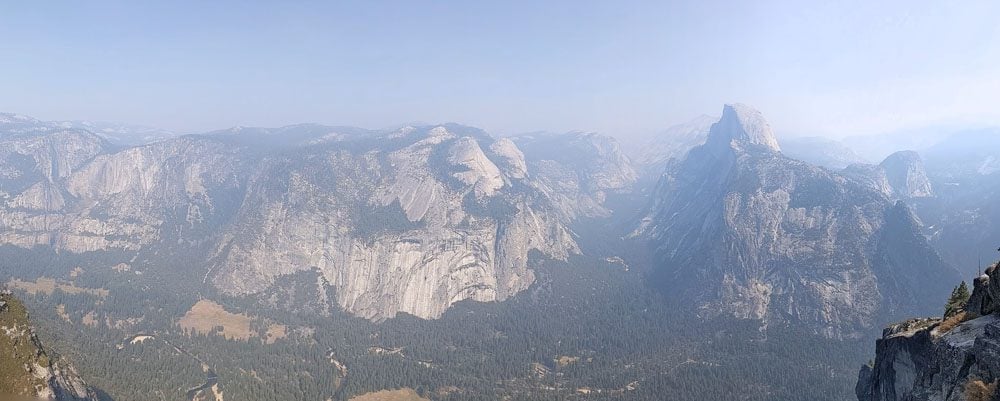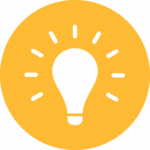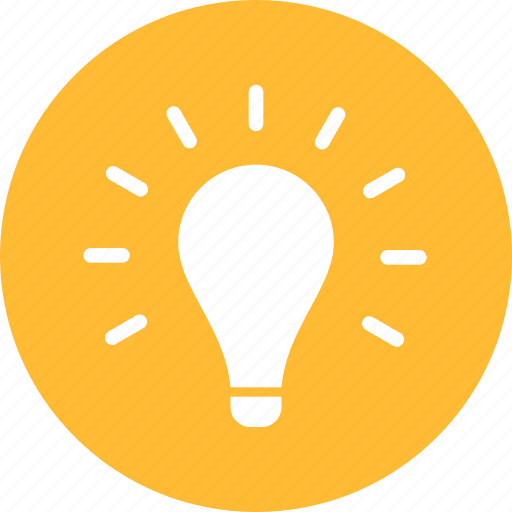 Pro Tips
(1) You can refill your water bottles at Glacier Point, where you'll also find a small shop and toilet facilities. There should also be great mobile reception at Glacier Point. (2) Most hikers head back via the Four Mile Trail. However, you might be able to get a spot on a guided bus tour heading back from Glacier Point. Advance tickets are only available if riding the bus from Yosemite Valley to Glacier Point. Tickets for the return leg only can be purchased in cash from the driver if space is available.
Sentinel Dome & Taft Point Hike
Distance: 5 miles, 8.2 km | Difficulty: moderate | Trail Map
Trail access to both Taft Point and Sentinel Dome is from the same parking area. Both can be hiked exclusively on relatively short hikes, but can also be combined on a loop trail. You can also hike to Sentinel Dome from Glacier Point and then continue to Taft Point. I hiked on the Four Mile Trail to Glacier Point and then continued to Taft Point via Sentinel Dome. This was quite a challenging day considering I had to hike back down to Yosemite Valley.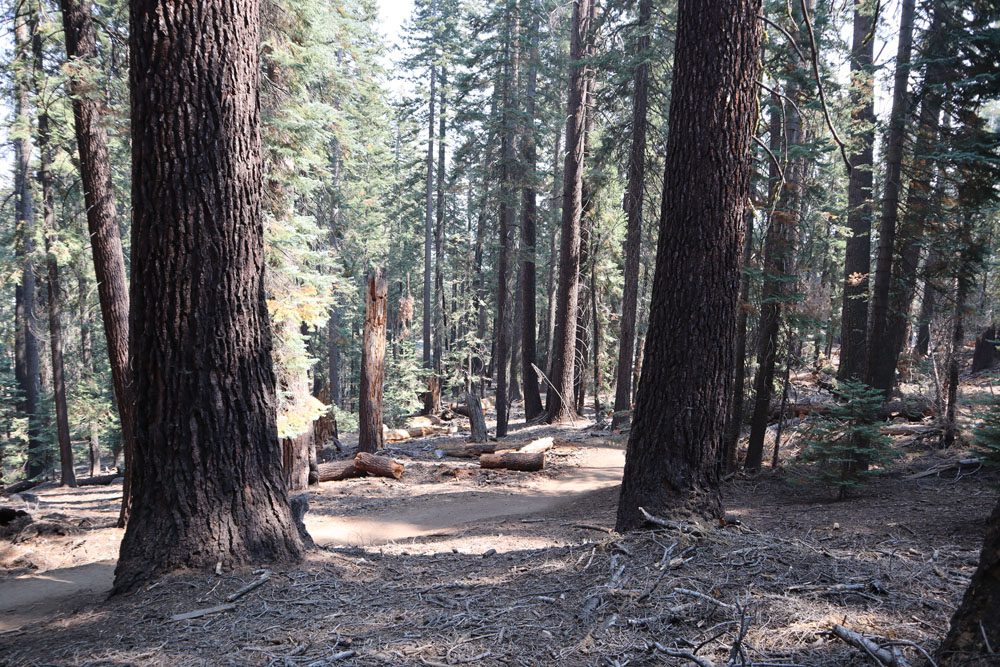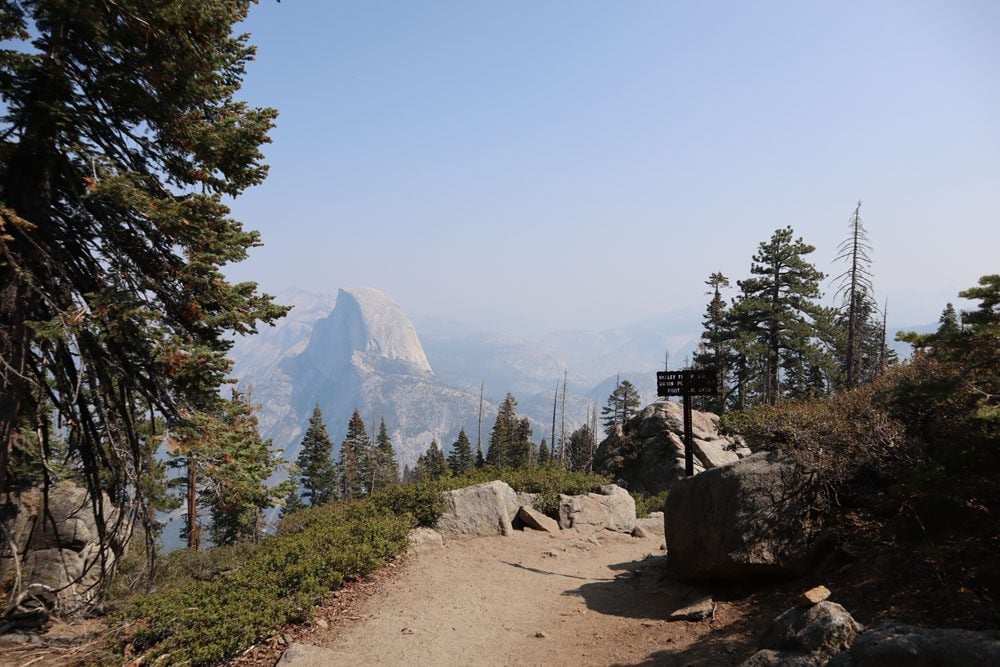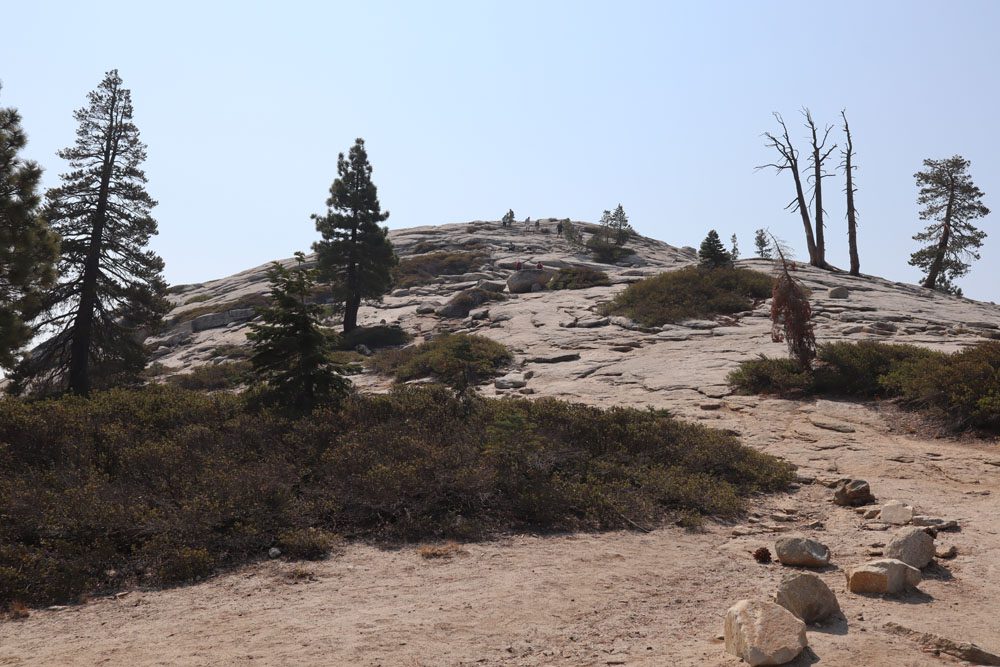 From the summit of Sentinel Dome, enjoy a slightly different vantage point of Half Dome than the one from Glacier Point, and also catch views of El Capitan.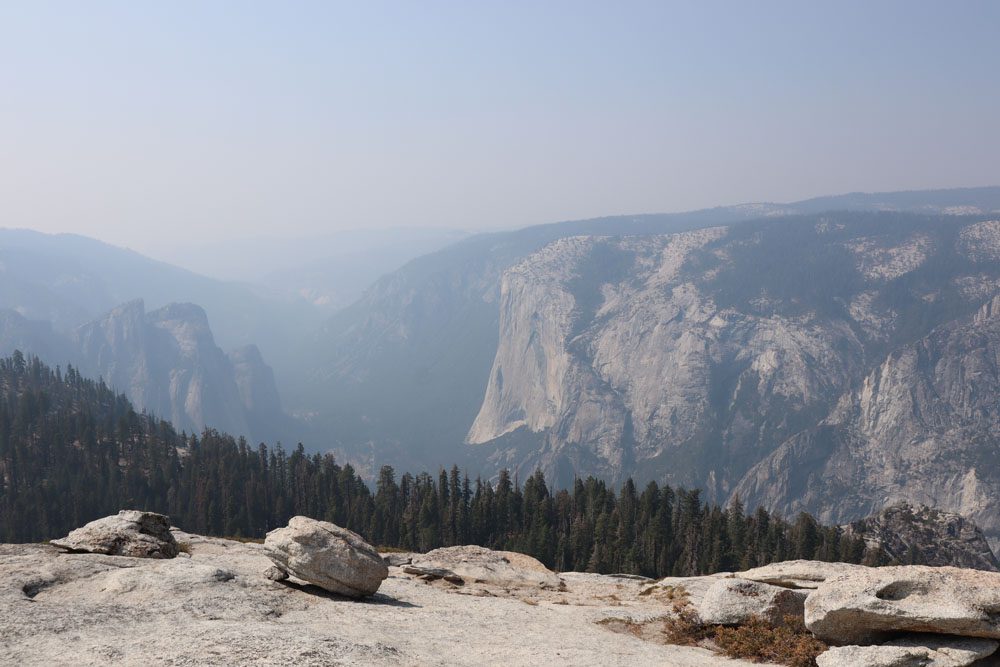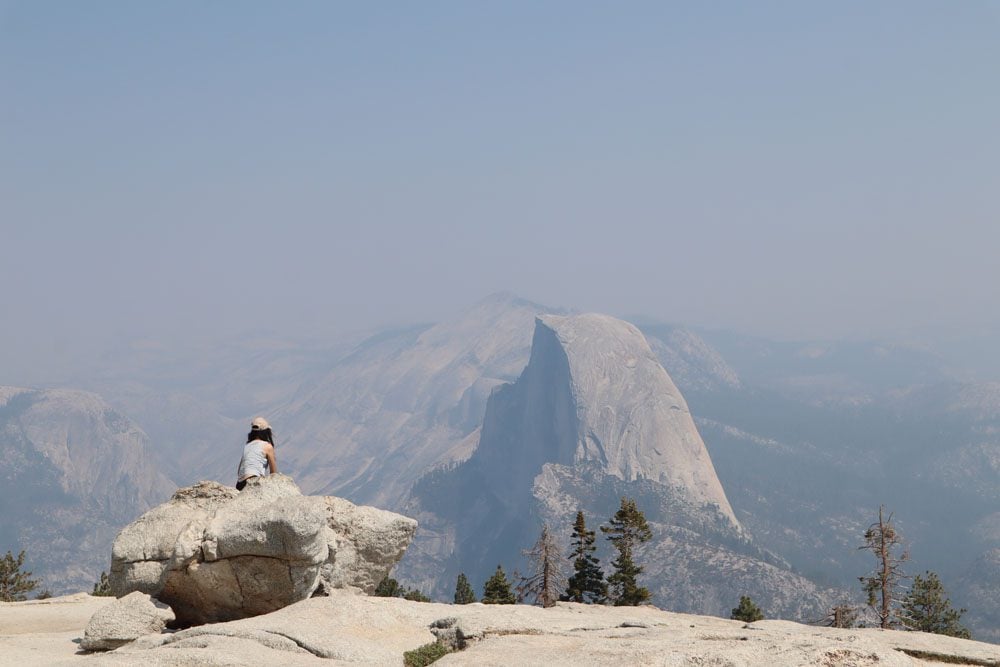 From Taft Point, enjoy thrilling views of Yosemite Valley. If you feel adventurous, walk to the far side of Taft Point, cross the railing (cautiously), and grab a seat on the rocky ledge.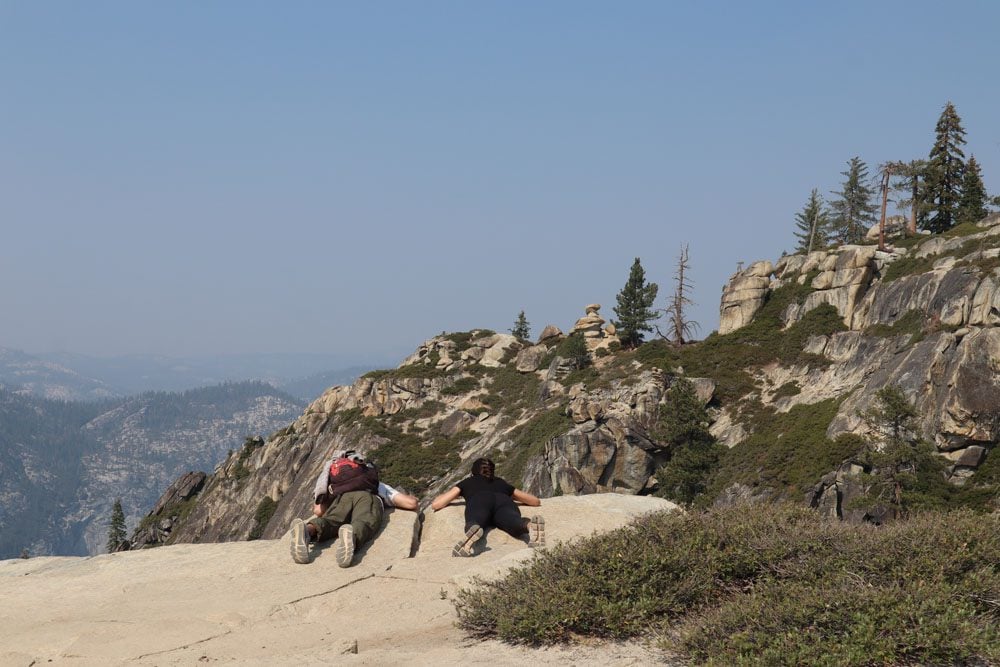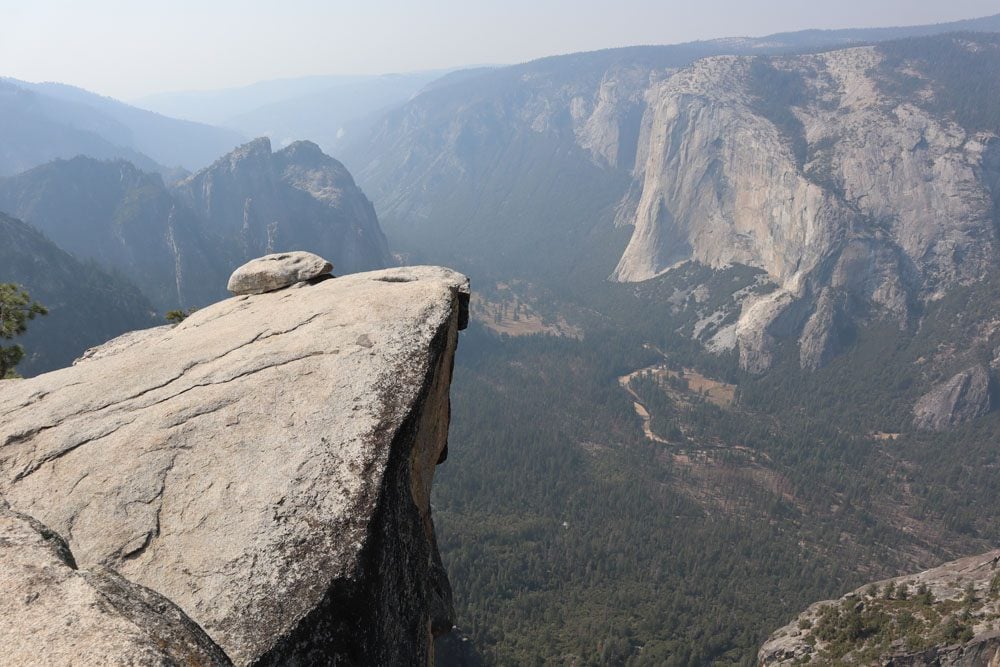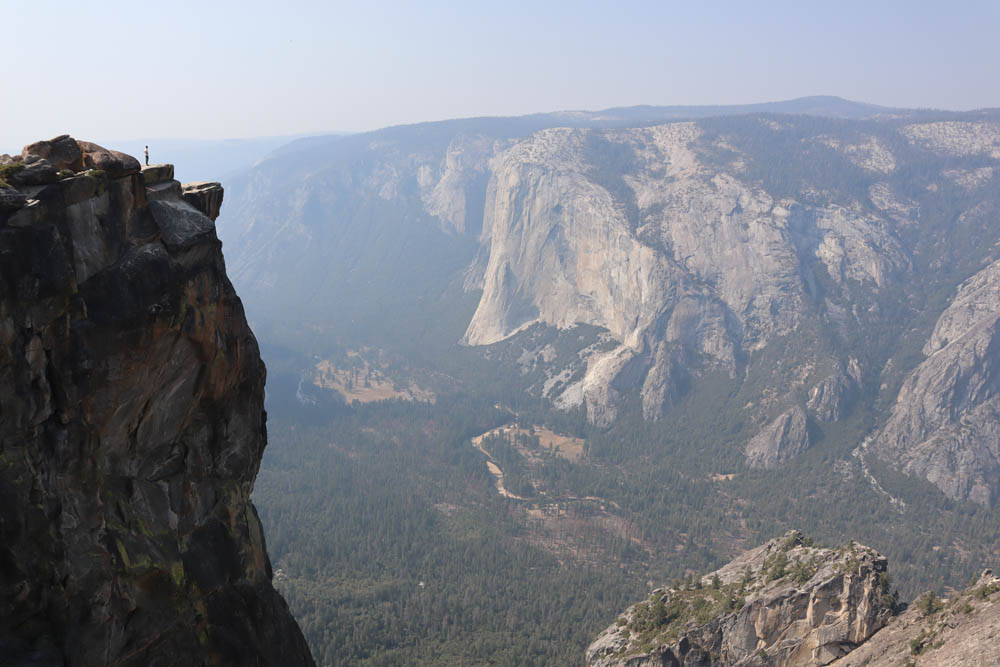 Mirror Lake Trail
Distance: 2.1 miles, 3.4 km | Difficulty: easy | Trail Map
Though dry in the summer months, when this area turns into a meadow, the walk to Mirror Lake on the paved road is pleasant and very easy. When Mirror Lake is full, hikers are rewarded with a beautiful reflection of Half Dome on the calm surface of the water.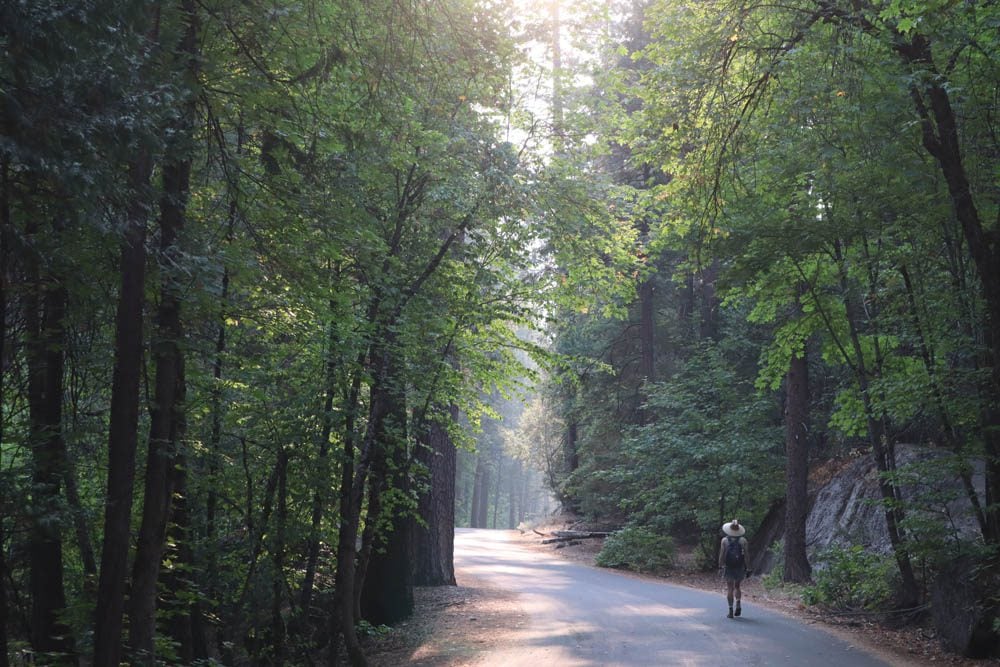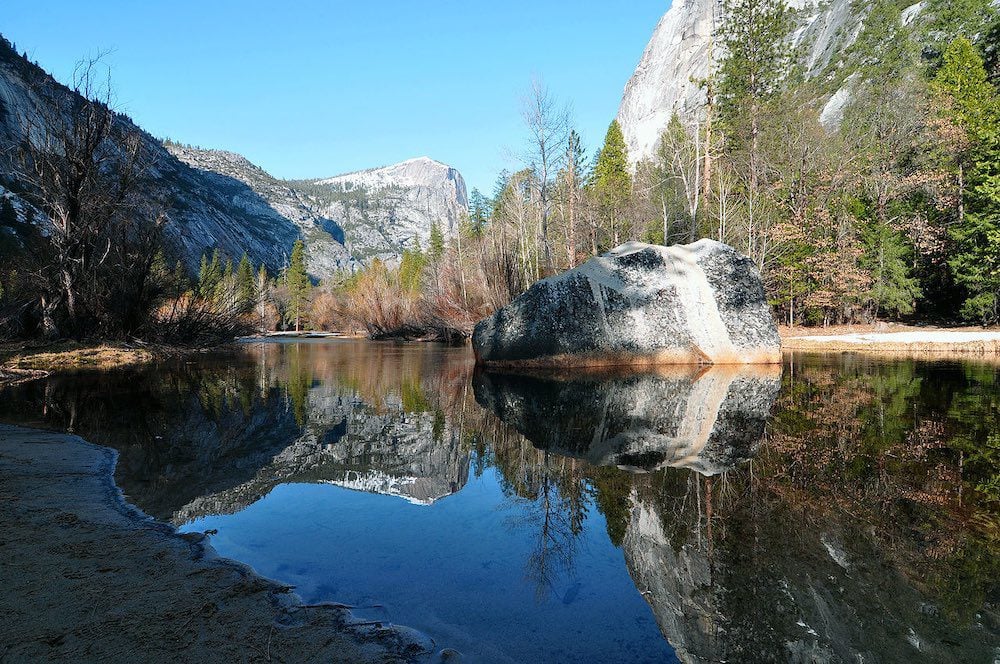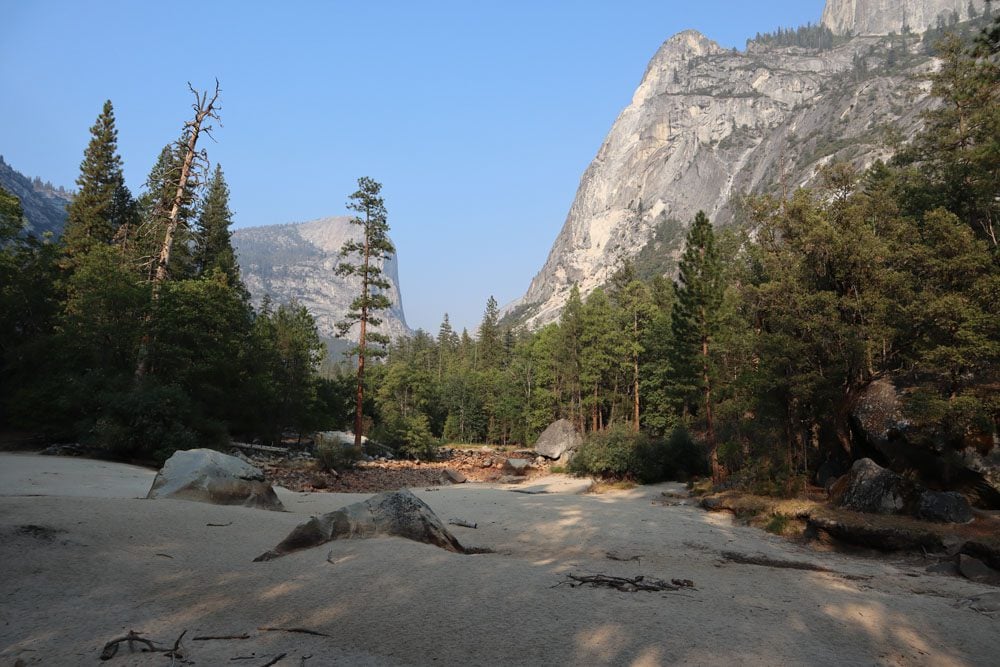 Mariposa Grove Trail
Distance: 7 miles, 11.3 km | Difficulty: moderate | Trail Map
The Mariposa Grove of Giant Sequoias is the finest of Yosemite's three sequoia groves. It's home to over 500 giants, some of which are well over 2,000 years old. Park your car at the Mariposa Grove Welcome Plaza and use the free shuttle (when in operation) or walking trail to reach the start of the grove, about two miles away. The Mariposa Grove Trail includes the highlights seen on the easy and quick Grizzly Giant Trail but continues to explore the far reaches of the grove. See famous sequoias such as The Bachelor and Three Graces, the Faithful Couple, and the Clothespin Tree. Continue to historic Wawona Point, an overlook with panoramic views.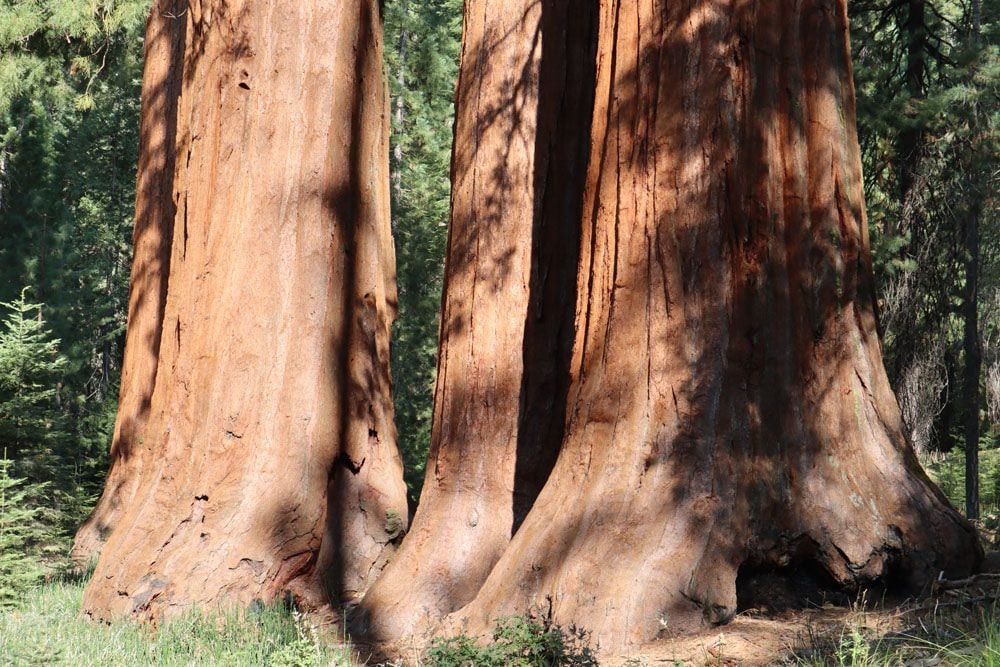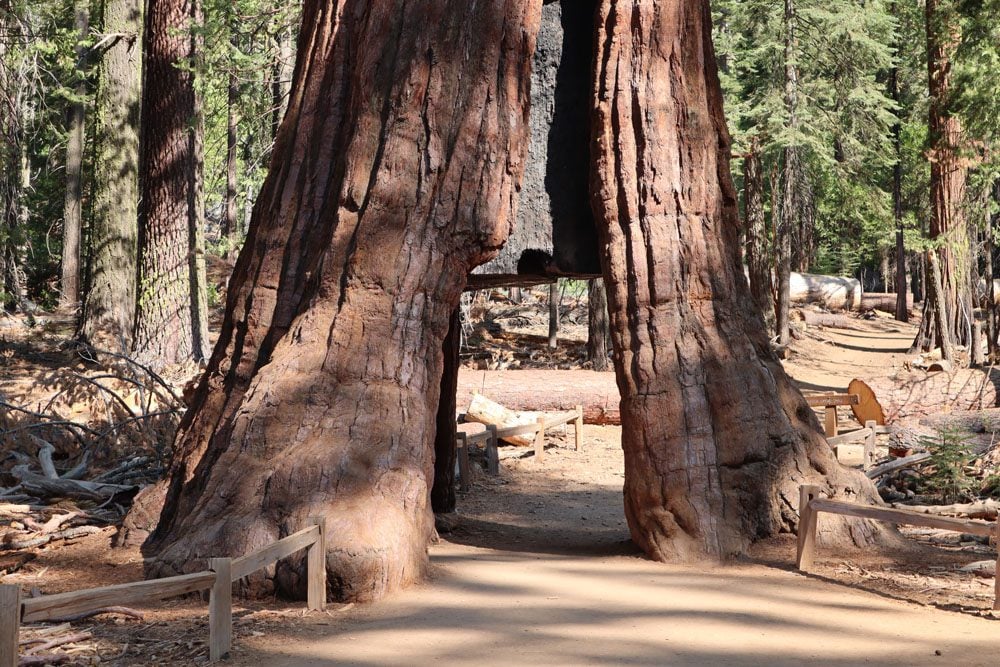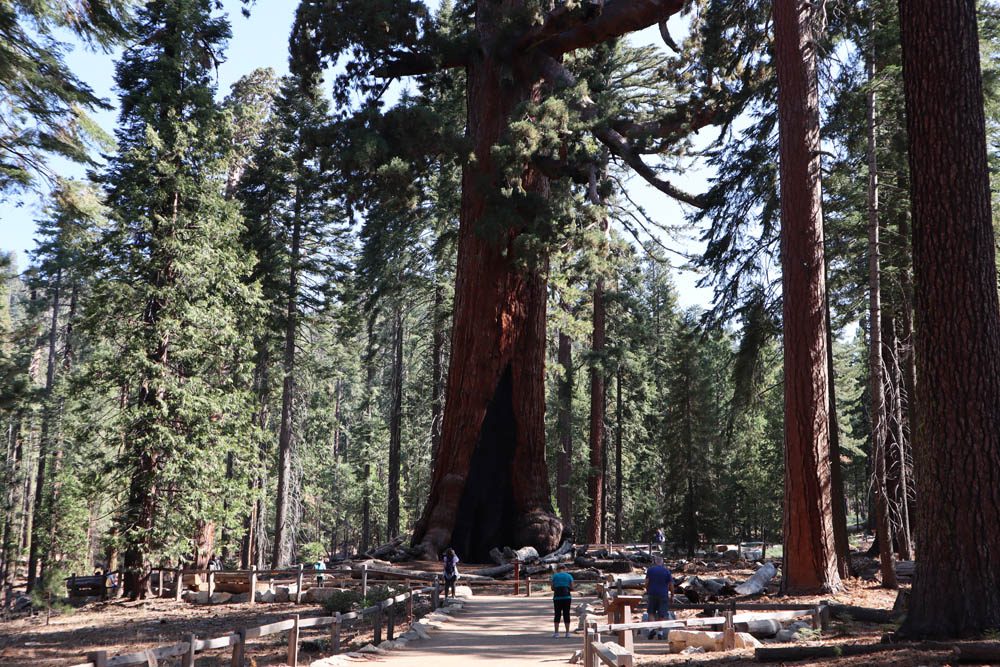 North Dome Via Porcupine Creek
Distance: 10.5 miles, 17 km | Difficulty: hard | Trail Map
In the more remote northern section of the park, getting to the trailhead to North Dome via Porcupine Creek requires a bit of driving on scenic Tioga Road. This superb hike really has it all, including forested sections, a scenic detour, and excellent views of Half Dome and Yosemite Valley. On the return leg, I even saw a family of deer, not to mention many squirrels and birds along the trail.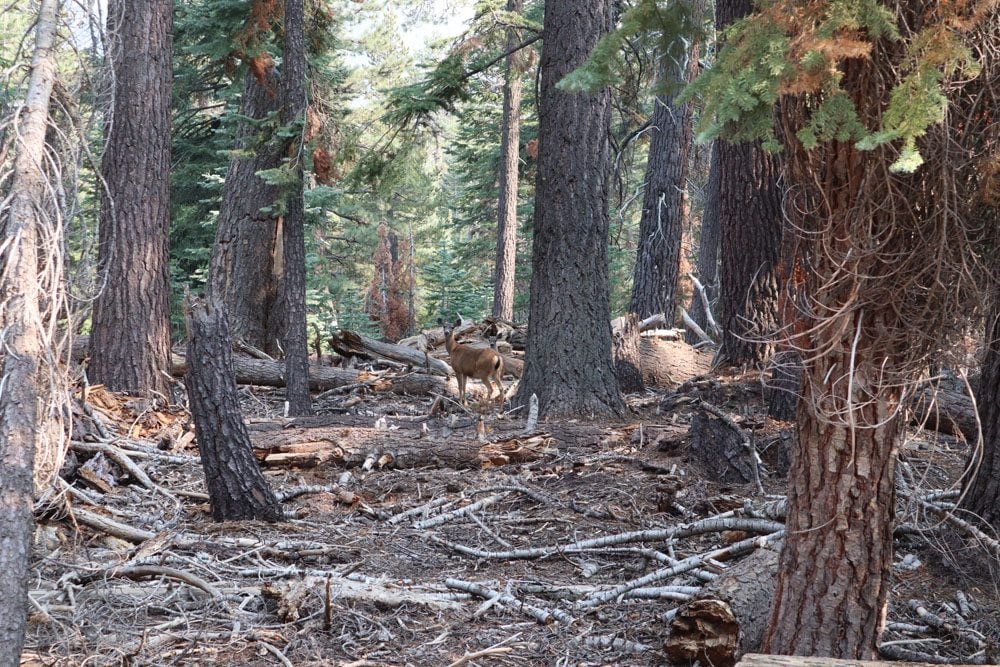 The trail begins in a gentle fashion in a forest of giant sequoias, exiting the forest in a panoramic lookout, the first of many. Hikers can then continue to North Dome, or take a one-mile (return) detour to the summit of Indian Rock. On this detour, you can also check out from up close Indian Arch and when you reach Indian Rock, you might be here on your own. Just be cautious when climbing and descending from Indian Rock as there is no "official way" up or down.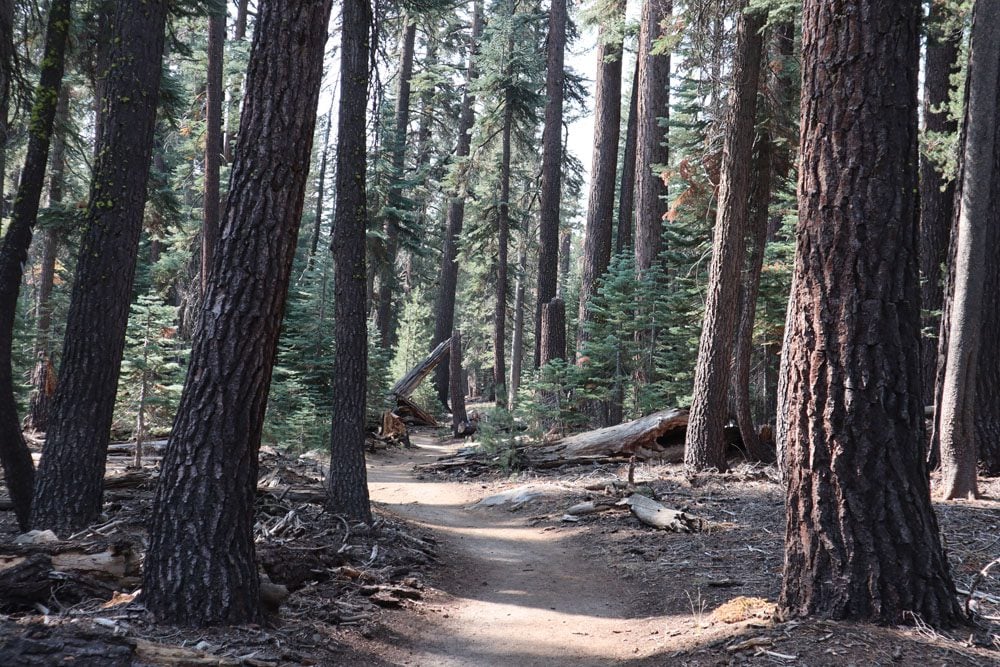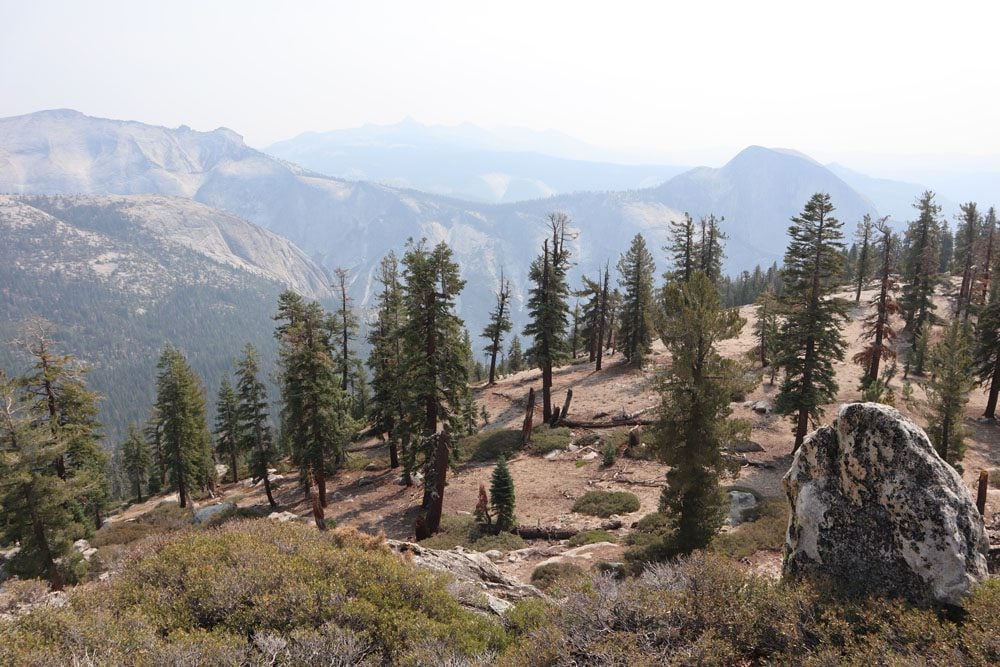 With Half Dome getting closer and closer, the final approach to North Dome is spectacular, though it is challenging as you must steeply hike down the neighboring dome and then climb to the summit of North Dome (and back). In this final section, you're completely exposed to the elements so it could be very hot and it could be very slippery.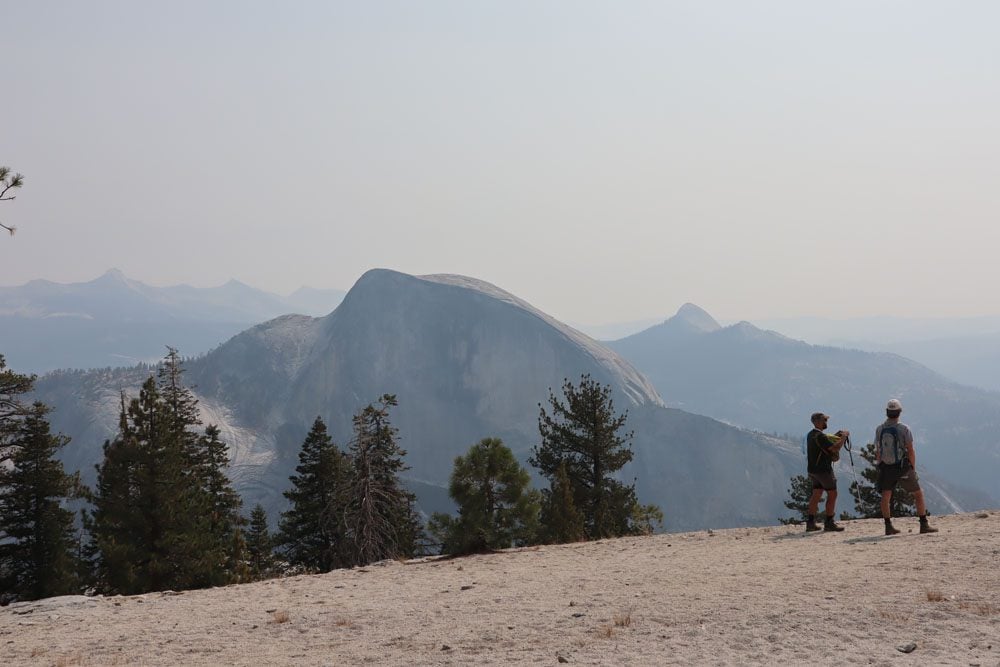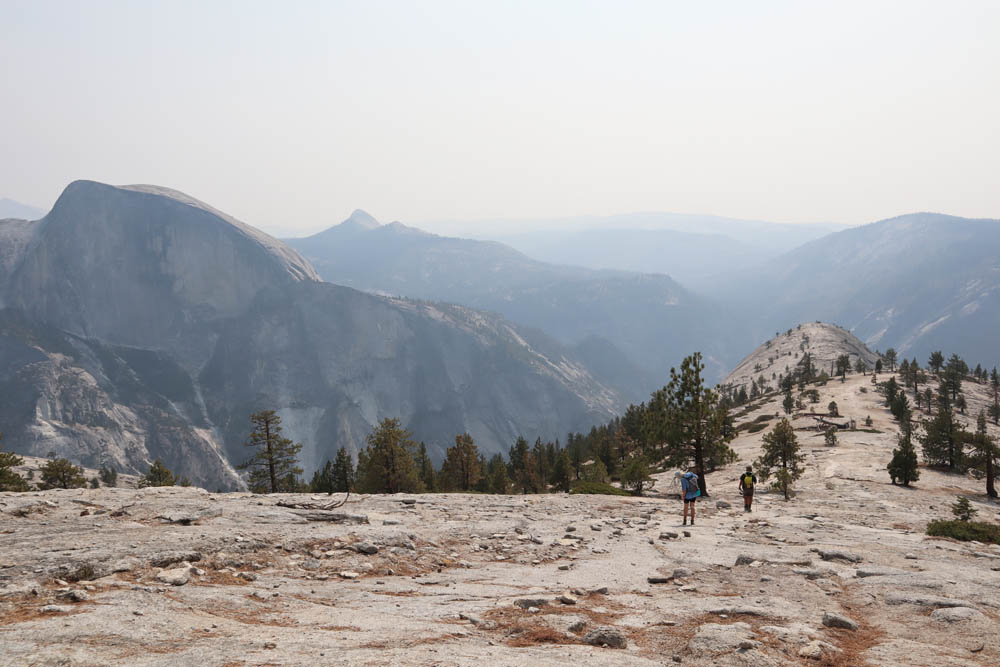 At North Dome, treat yourself with a well-deserved break and brace yourself for the return leg. To sweeten the deal, enjoy a bird's eye view over Yosemite Valley and a close-up view of Half Dome. This might be as close as you can get to Half Dome without actually climbing it.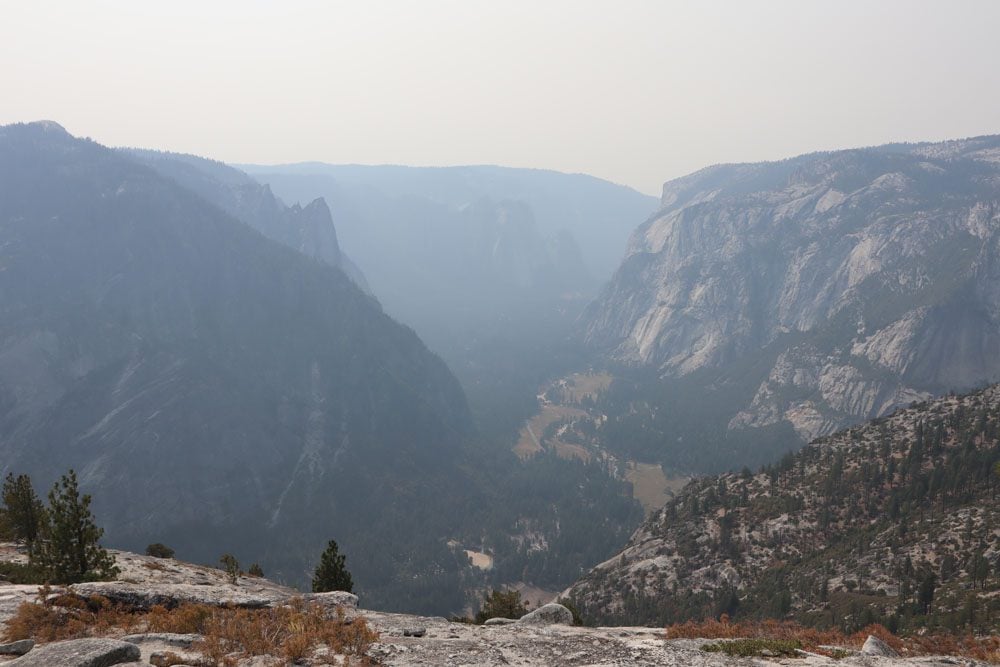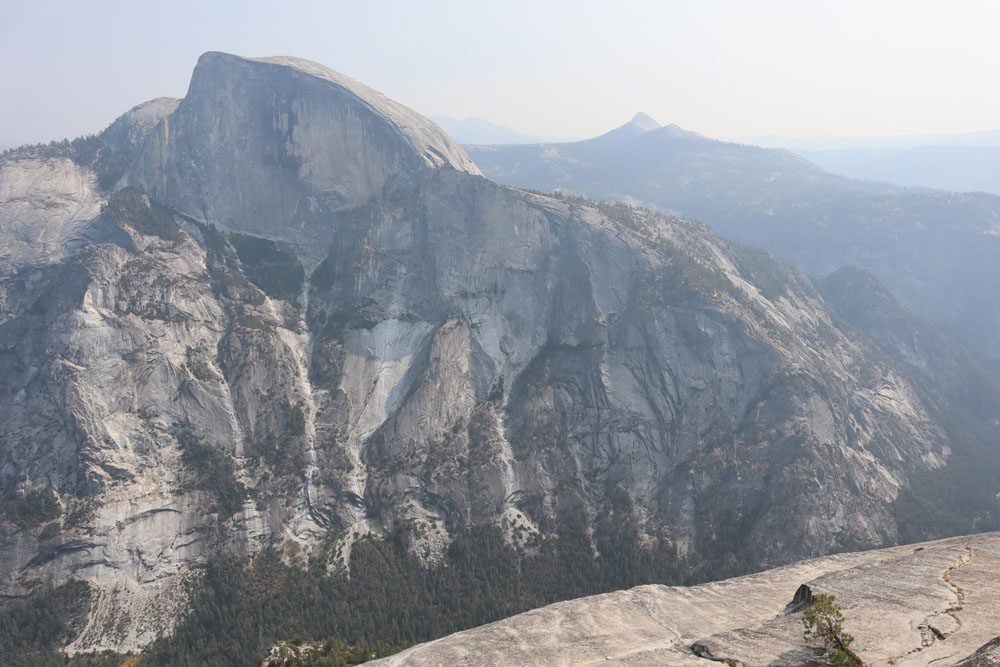 El Capitan Hike
Distance: 15.5 miles, 24.8 km | Difficulty: very challenging | Trail Map
Rising almost vertically from the floor of Yosemite Valley to a height of 3,593 feet (1,095 m), El Capitan is another granite monolith that is synonymous with Yosemite. Scaling El Capitan is an ultimate challenge for rock climbers, but hikers can tackle the challenge in one of Yosemite's most challenging and longest day hikes. If you're planning to hike to the summit of El Capitan from Yosemite Valley, leave before sunrise as it will take anywhere from 10-15 hours to complete the journey. You'll follow the path to Upper Yosemite Falls (see above) and continue to El Capitan from there.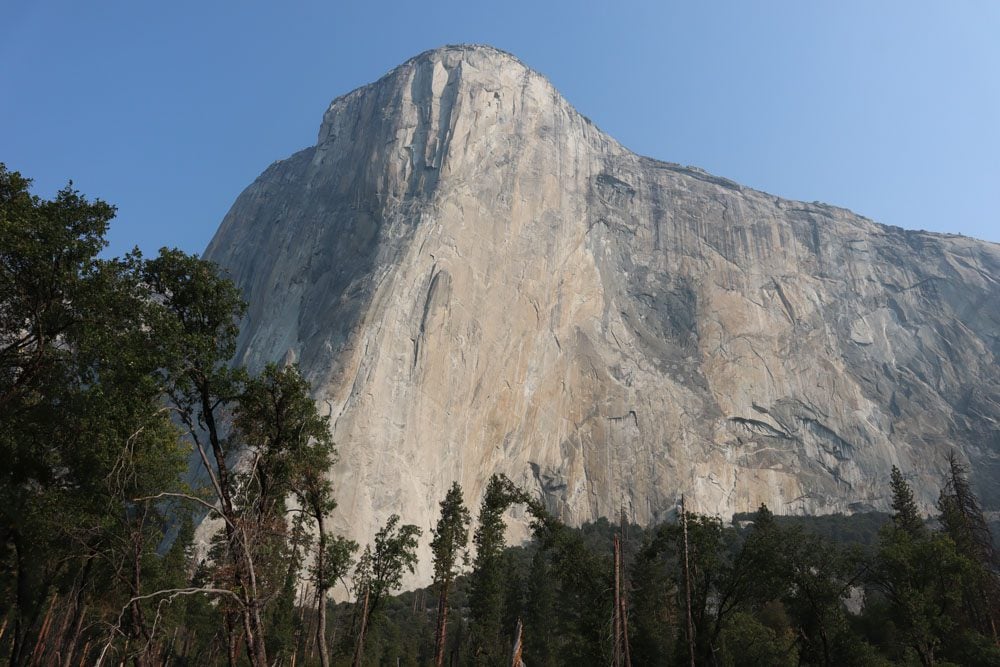 Hikes from Tuolumne Meadows
At an altitude of 8,575 feet, Tuolumne Meadows is the largest subalpine meadow in the Sierra Nevada. It's quite a long drive from Yosemite Valley on the 39-mile scenic Tioga Road (open from late May or early June through November), but you can make a few scenic stops on the way, camp in this area, or enter/exit Yosemite from here. Tuolumne Meadows is not only a beautiful spot but also the starting point for a number of hiking trails that are worth mentioning, including Cathedral Lakes and Lembert Dome.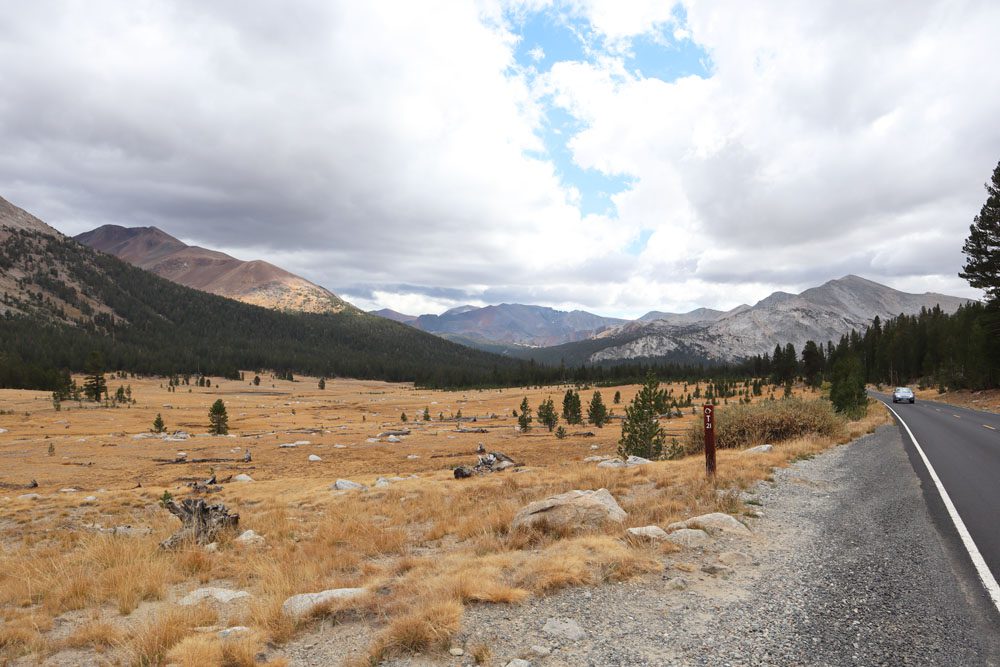 Tuolumne Grove Trail
Distance: 2.8 miles, 4.5 km | Difficulty: moderate | Trail Map
Scenic Tioga Road ends (or begins) at Tuolumne Grove. It isn't as impressive as the Mariposa Grove, but it is conveniently located near the Big Oak Flat park entrance and the road to Yosemite Valley, so it's worth highlighting. A paved trail leads to the grove, about one mile from the trailhead. Along the way, you'll walk in a forest of Douglas-fir and sugar pine, before reaching the sequoia grove and its "celebrities" (Fallen Giant and Dead Giant Tunnel Tree). Getting out requires a relatively steep ascent of 400 feet of elevation. If you want to extend your visit, you can continue to Hodson Meadow (4.2 miles away).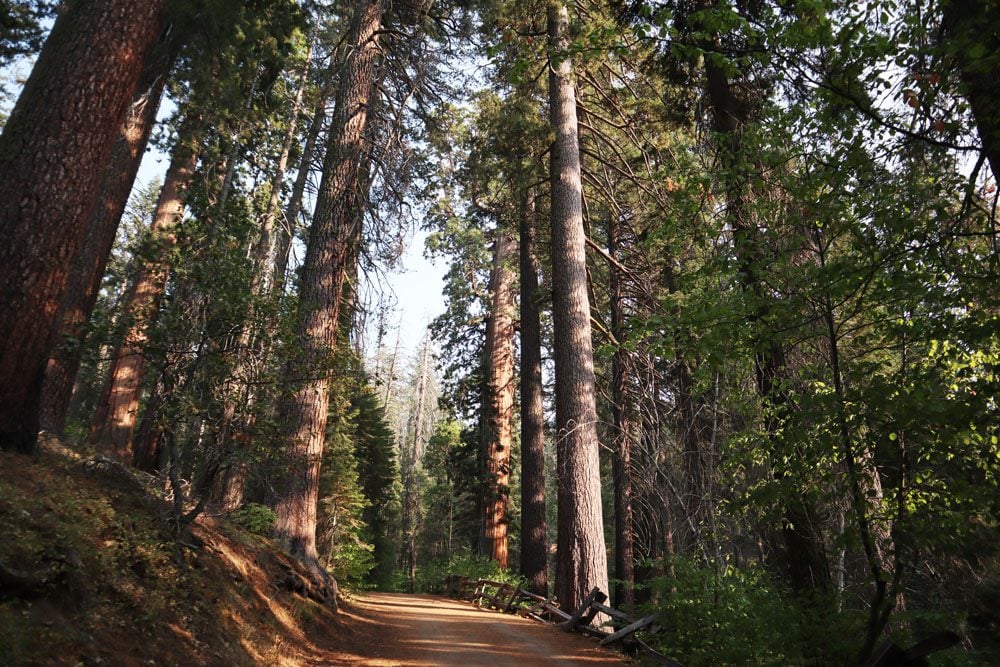 What's Next?
Now that you know what are some of the best hikes in Yosemite, it's time to put your feet to work and prepare to explore Yosemite on foot. For more information about Yosemite, including essential planning tips and sample itineraries, check out the Yosemite travel guide collection.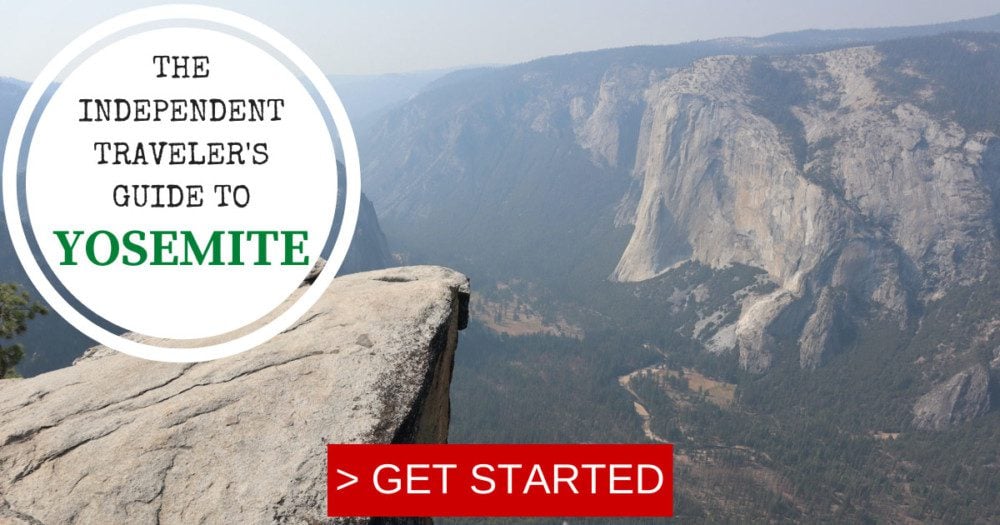 ---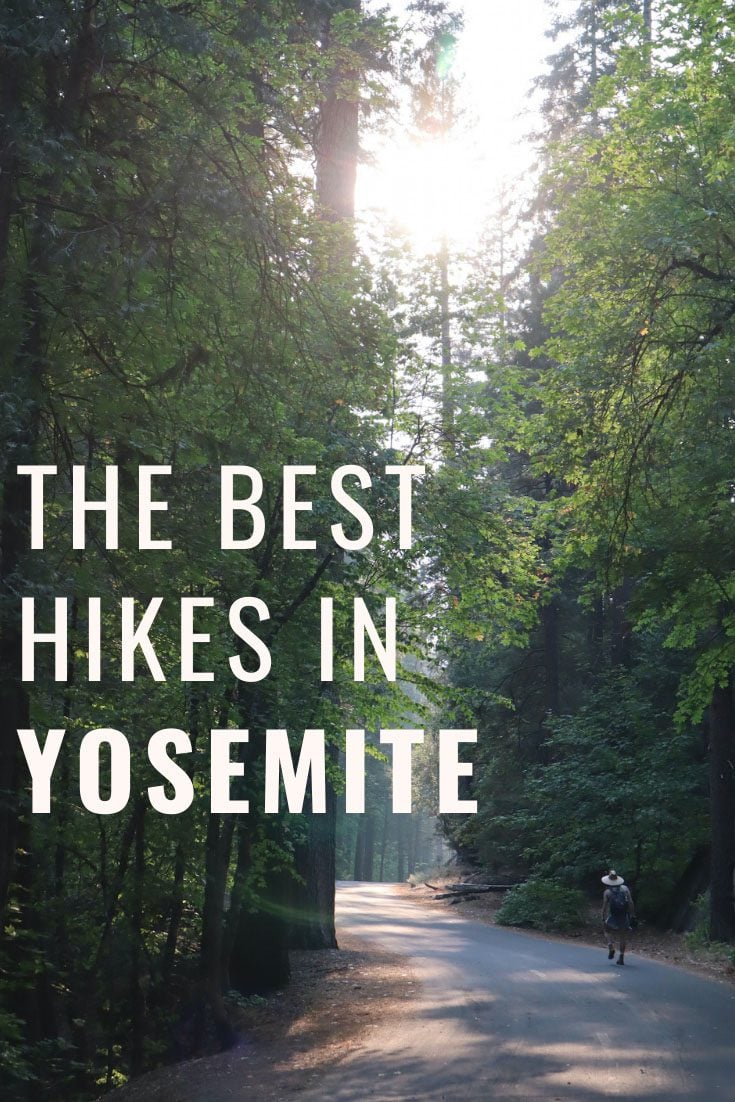 Pin These Images To Your Favorite Boards