Don't Mess With Texas: Top Hotels For Business & Leisure Travelers
Don't let the 'don't mess with Texas' slogan throw you off. The Lone Star State is known not only for its unique accent, but also for its warm southern hospitality. If you're paying a visit, here are a few recommendations for hotels in Texas, whether traveling for business or traveling with the kids.
Something for Everyone
A popular year-round destination, South Padre Island is frequented by spring breakers and families. The island is accessed by a super cool causeway that's reminiscent of the Overseas Highway in the Florida Keys. If you're traveling with kids, you can't go wrong with the Schlitterbahn Beach Resort and Waterpark. The name might be hard to pronounce, but the kids will absolutely love this place. On the menu? A well-kept beach, an indoor and outdoor water park with tons of rides to choose from, and plenty of activities to keep everyone happy (and busy). Thanks to its indoor facilities, the resort is a popular getaway even in winter.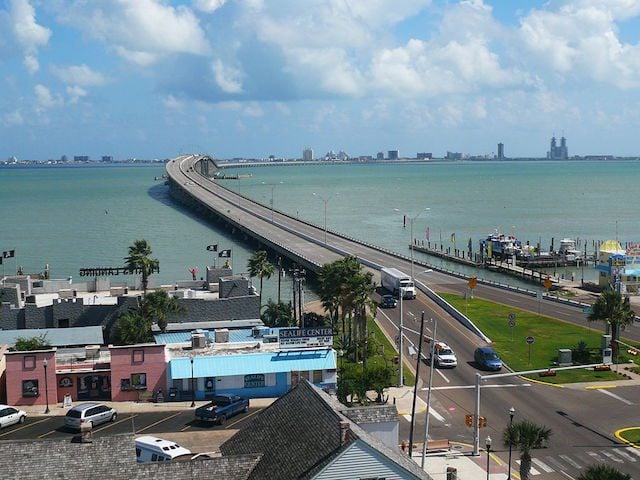 Image via Wikimedia by: Shannon 247
What Every Business Traveler Needs
If you're doing business with Texans, chances are you'll visit Dallas at some point. If you're not staying in the downtown area, a good compromise is the Aloft Las Colinas, kind of halfway between the airport and the city center. The boutique hotel has everything a business traveler needs after a long day: a good bar, a well equipped gym, free Wi-Fi and awesome showers. Each room has nine foot ceilings and a large TV, which I'm not sure are the best ingredients for a good night's sleep…
Close to the Airport & the Cowboys
Dallas is not only famous for great BBQ, but it's pretty much synonymous with its football team– the Dallas Cowboys. Stay at the Westin Dallas Fort Worth Airport if you're catching an early morning flight or catching a football game. The hotel offers complimentary pick up and drop off service to and from the airport, and you're just a twenty-minute drive away from both the AT&T Stadium and Globe Park. Though there aren't too many dining options around, the hotel does have a grill house specializing in Southwestern delights to go along with another two choices. If that's not enough – the rooftop pool will help you kill a few hours.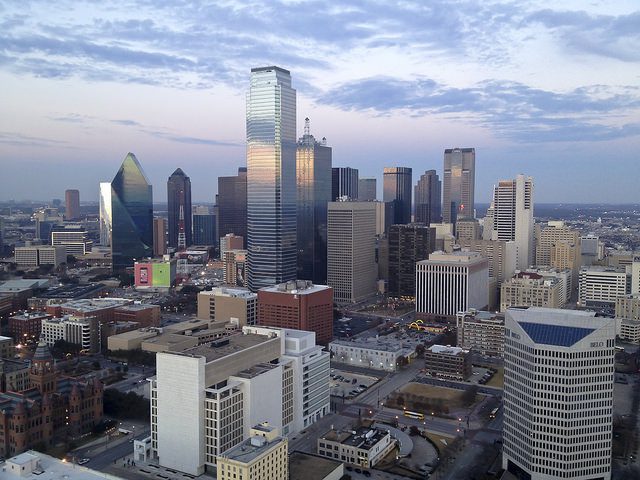 Image via Flickr by: Michael Zanussi
Not Your Traditional Hotel
Still in the Dallas Fort Worth Airport area, the NYLO Irving/Las Colinas really pushes the limits of interior design. Once you walk through its doors, you might think you've strangely been teleported to some chic Manhattan hotel. Once you've gotten around to checking out the property, put your swim gear on and go for a dip in one of the hotel's two swimming pools. This place is definitely for those seeking style.
Way Out West
Reaching an impressive 12th place in a 2009 list of the best places to launch a small business, Lubbock has always been a strategic town since its founding way back in 1890. If you're here on business, visiting college students and road tripping through Texas, the Embassy Suites is a top overnight choice that's gets a lot of repeat guests. Rooms are spacious, well equipped and you can even come down to the lobby and enjoy a complimentary evening reception.