A Journey To The End Of The World, Begins!
A few days ago, I celebrated my 33rd birthday. We ain't getting younger, I tell you. And time certainly seems to be accelerating with every passing year. So it's only fitting that as you're reading these lines, I'm on a journey to a place where hopefully time ticks at a slower pace, where there are no sales targets, no follow up meetings, no executive deep dives, no 'best practice sharing' and where time is not measured by fiscal quarters. I am on my way to fulfill a 10 year personal dream to explore the islands of the South Pacific – and I invite you to join me!
I got my first glimpse of the South Pacific 10 years ago with a quick trip to Fiji. I was backpacking in Australia & New Zealand and I thought 'what the heck, it's only a 3-hour flight'. Ever since then, I've felt a strong yearning to return to paradise. In my student days, there was a world map hanging above my study desk, and in the hours of procrastination that often accompanies exam season, I often found myself wondering what these tiny specks of land in the South Pacific look like?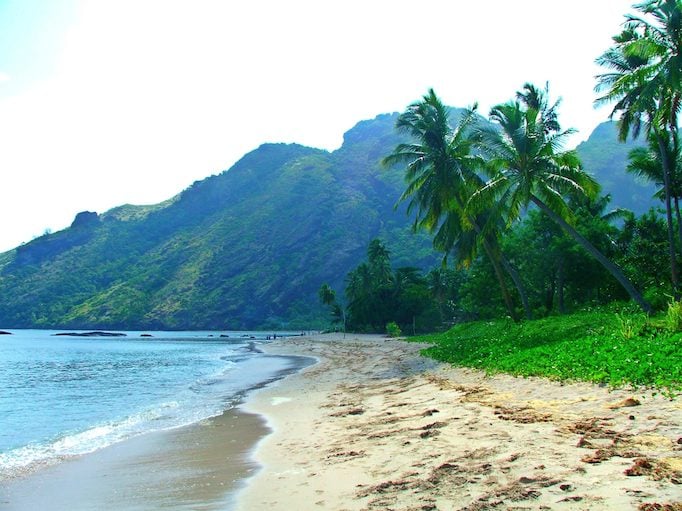 The South Pacific Islands are as remote as one can get (while remaining in short sleeves). Combine that with laid-back island life, white sand beaches, tropical rainforests and mysterious Pacific cultures – and you've got yourself your wildest fantasy.
The Pacific Ocean covers a whopping one-third of our planet! It's over 10,000 miles wide and twice as large as the Atlantic Ocean. Dotting its southern end are over 7,000 islands with only 500 hosting human life. Distances between island chains pose an extreme challenge to a traveler – but a wise man once said that some of the most beautiful places in the world are also the hardest to reach!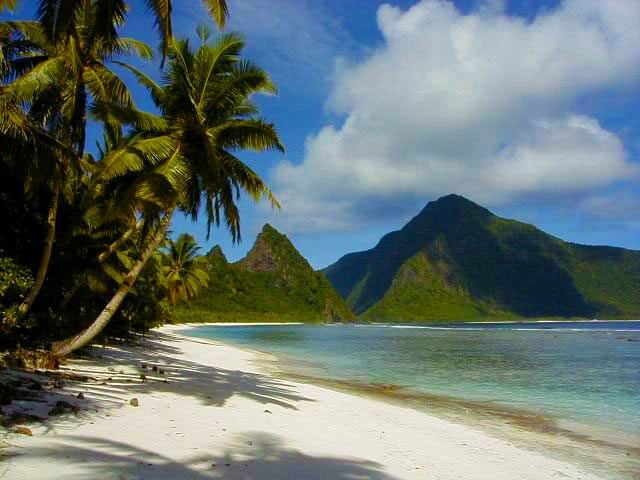 Over the next few months, I'll be visiting tropical islands in the South Pacific. My trip begins in Vanuatu, followed by Samoa, the Cook Islands and French Polynesia. If you've never heard of some of these places, you're not alone. I've had to pull out Google Maps quite a few times recently, to explain to family and friends exactly where my crazy head is taking me.
Every week, I'll share an update from the end of the world and I invite you to join me on this special journey. There's a real sense of nervousness brewing inside me, but of the good kind. After all, this journey has been played out in my mind over and over again in the last 10 years.
So is island life really that much different than life back home? Can a person ever get tired of white sand beaches and palm trees? Do toilets really flush counterclockwise in the Southern Hemisphere? But above all – how does it feel to leave everything behind and chase your dream?
All this and plenty more – coming up!