Living The Dream In Moorea: Please Don't Wake Me Up
A belated happy new year to everyone! May 2016 bring you all the happiness in the world and lots of fulfilled dreams. After recovering from my crazy Christmas miracle in Tahiti, it was time to hop on the ferry from Tahiti to Moorea. Throughout my voyage across the South Pacific Islands, Moorea was something I've been really looking forward to. I'll be spending the next month on one of French Polynesia's most beautiful islands and this is where this week's update is from.
Heading off to French Polynesia? In-depth island guides to all 5 archipelagos await you, including sample itineraries and essential travel tips & tricks.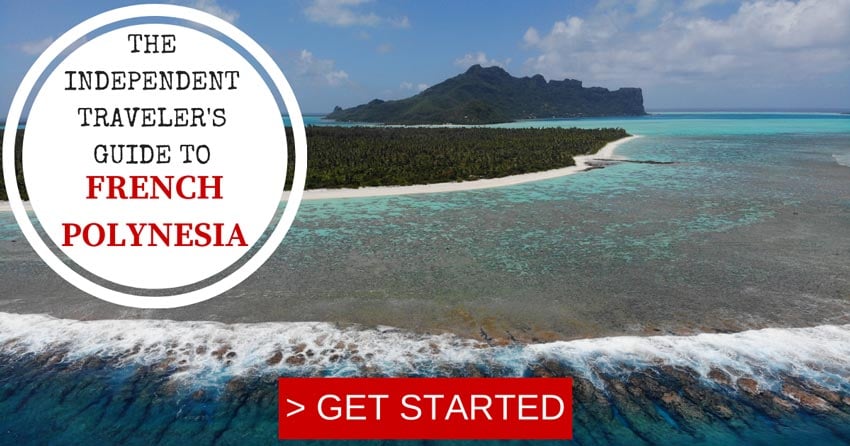 Tahiti, Tailor Made!
The Islands of Tahiti are among the last places to be colonized by mankind, 118 islands, each with its unique personality.
Get expert advice and assistance with planning your trip to the destination where tropical dreams come true!
Moorea is only a 30-minute boat ride from Tahiti, but life on this treasure island could not be any different. If Tahiti is a large and busy island, Moorea is its laid-back little sister. But the little sister, known locally as 'the magical island', possesses such tropical beauty, that excitement is already in the air with every passing nautical mile on that short voyage from Tahiti. Giant emerald cliffs tower out of the water like shark fins and the aqua blue waters are frequently visited by dolphins, who accompany the ferry to shore like a welcoming party.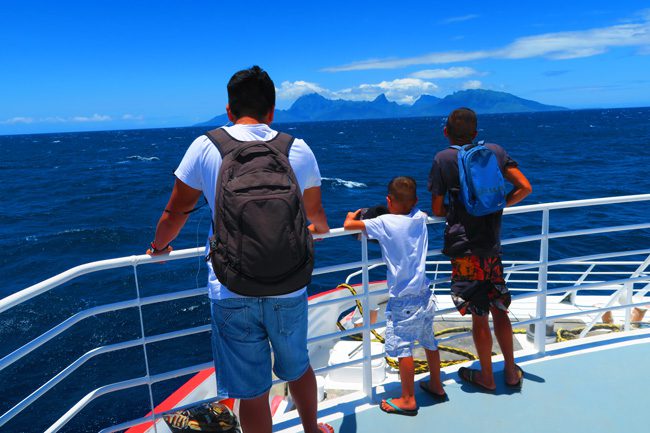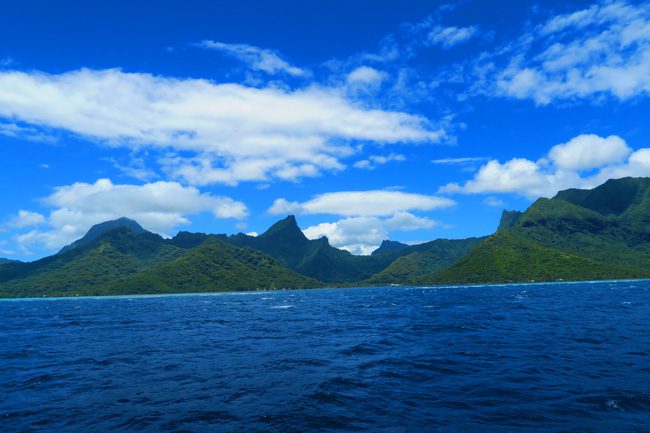 Moorea's perfectly carved twin bays give it the shape of a heart – which explains why visitors fall in love with this island! It's the perfect holiday package, without the packaged holiday – and you're about to see why.
Tahitians have been living on Moorea for thousands of years, but Europeans fell in love with this island starting in 1767. Even the great Captain Cook spent some time here and has one of the bays named after him, though he actually anchored in the other. The island is so beautiful, that it was chosen as the filming location for Mutiny On The Bounty and The Bounty – two great films I highly recommend.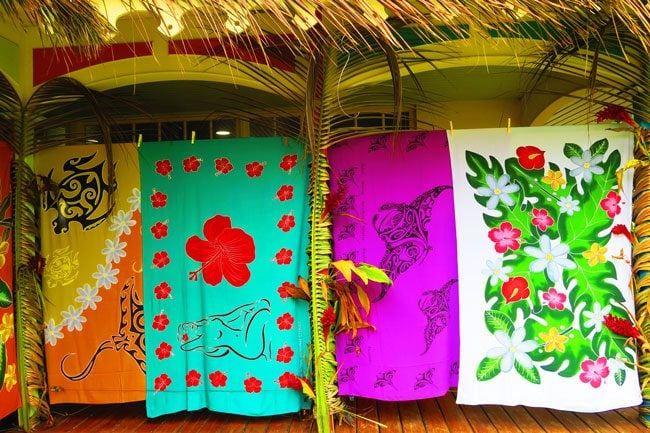 Where's the neighbor?
I came to Moorea for a month to just relax. I've visited 11 islands so far on this journey across the South Pacific, but never really managed to spend significant time in one place to get the local feel of the island. I was so excited to get off the ferry and start to explore, but Moorea's 'island time' soon kicked in with a 90-minute wait for the bus…
Finding a good place to stay for a month, within budget, was no easy task. Thank God that Isabelle, whose mom spent 7 years on the island, managed through lots of hard work to find a bungalow right on the beach. The thing is, the owner was away in Las Vegas and the only way to get the keys was to meet his neighbor. After 30 minutes on the bus, I got off at the designated stop and waited, and waited and waited. Where's the neighbor? The long wait introduced me to Moorea's mosquitoes, which are just relentless. After an hour of waiting, I finally rendezvoused with the neighbor and got shown to my bungalow. This is it folks, nothing too fancy. This place really puts the 'R' in rustic but I love it, even if the kitchen's outside and the temperature inside crosses 30 degrees by noon.
Why do I love it? It's all about the location. Check out the view from my backyard for the next month…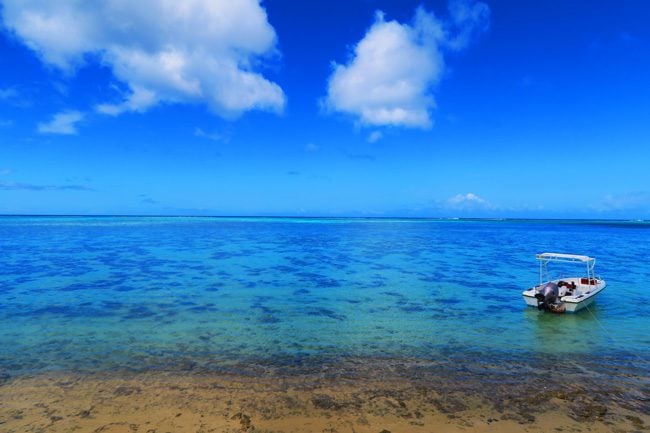 And now back to the neighbor. Turns out he's my neighbor. Meet Yann. He lives in the bungalow next door. He's from Brittany in northern France but has been traveling the world for a while. He's been living in Moorea for the past 6 months, fixing boats. Oh, and he was born just 10 days before me back in the magical year of 1982. Funny ah? More on Yann later.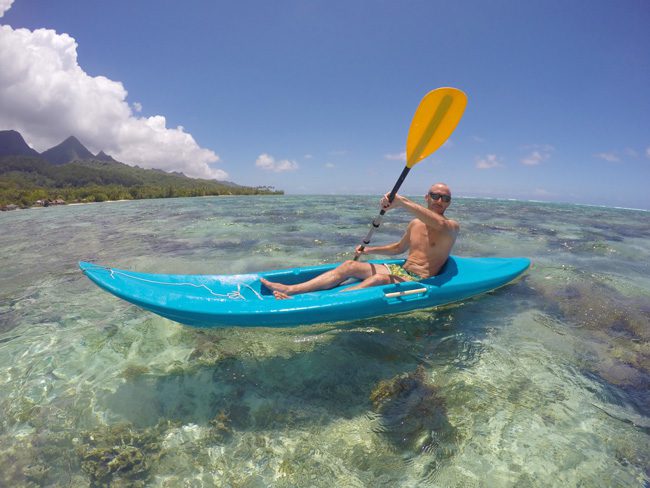 A stone's throw away from the beach
I didn't do much for the first few days, mainly because there's not really any public transportation on the island. So I had to figure out the best way to see the island over the course of the next few weeks. This gave me the chance to get accustomed to my surrounding, with beautiful sunsets, secluded beaches and plenty of underwater life.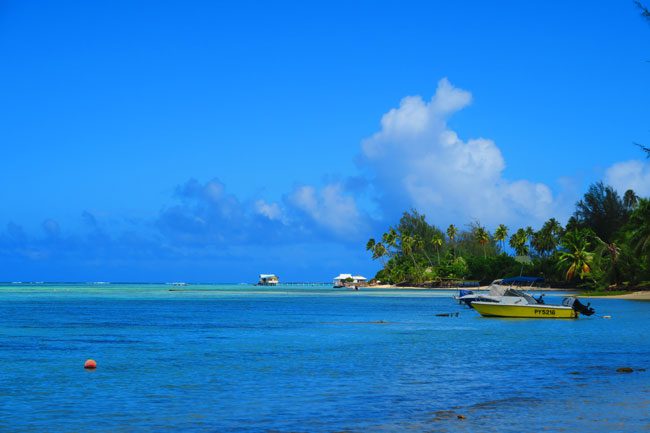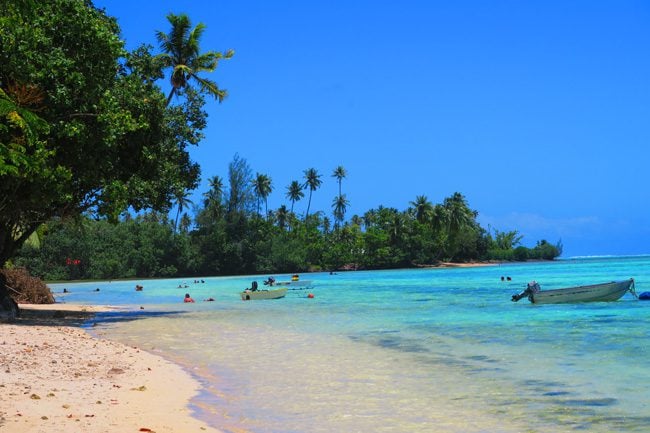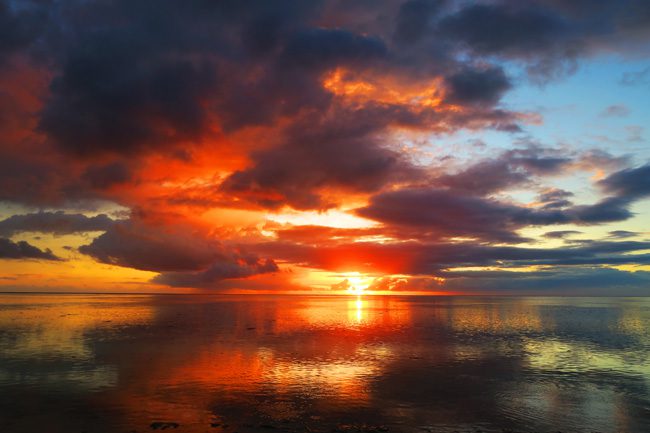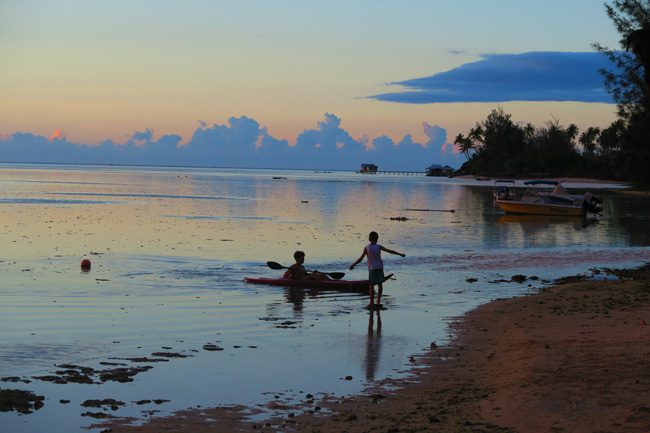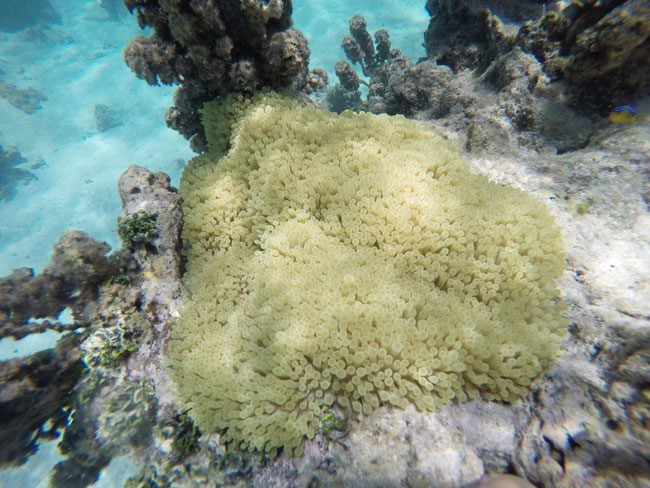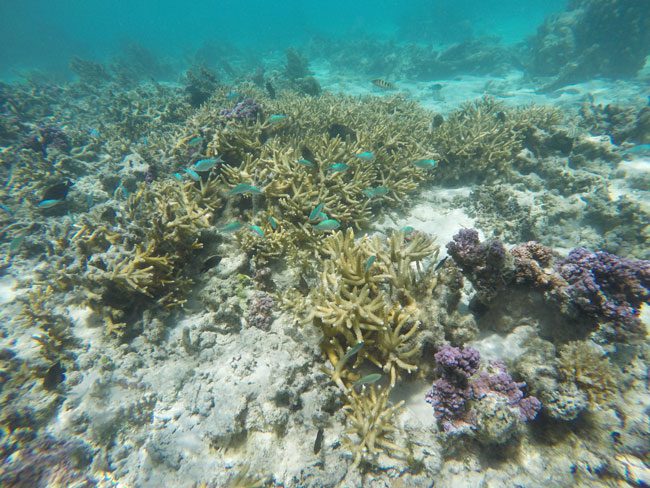 I also got the chance to meet the owner, Hervé, who returned from Vegas. He's a colorful fellow, always running around the place. He spent many years working at Club Med, but introduces himself as a sexologist with a practice in Papeete and with 49 children out there. But in fact, he's got a debt collection business in Tahiti (so I better pay the rent on time!) and lots of marine toys, as you can see, to pass the time in Moorea.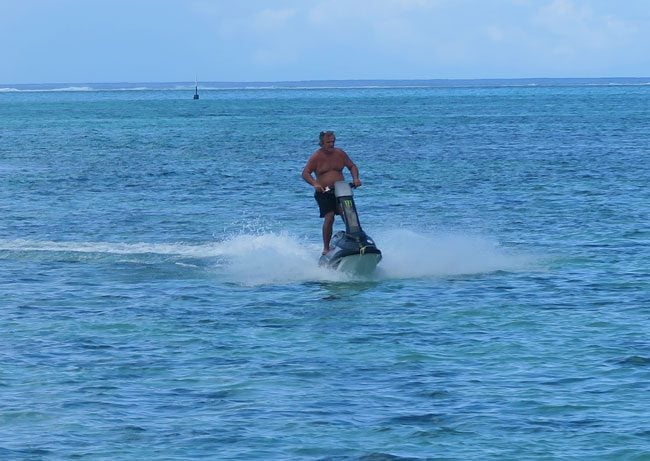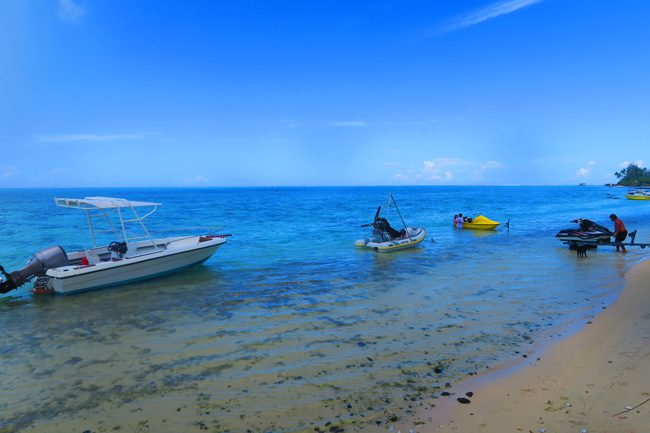 Hervé also has a couple of dogs, but none are as special as Harley (it sounds better in French). Harley is currently in the middle of puberty, with an endless energy supply that drives the neighborhood residents, and their dogs – crazy. Nobody really gets Harley. The dogs just can't keep up with his energy levels, so nobody wants to play with him.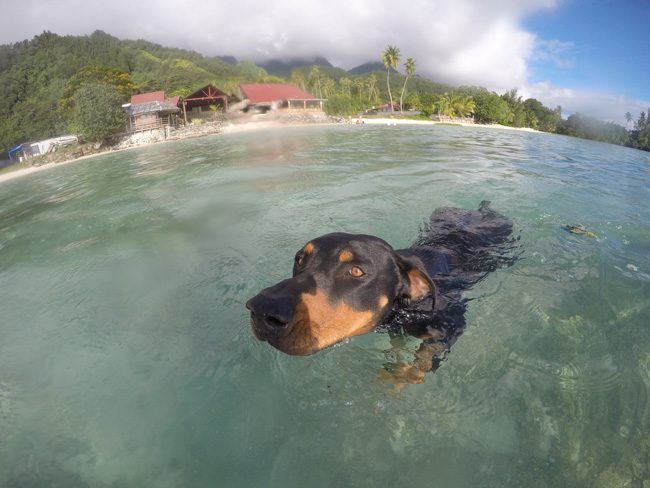 Cycling around Moorea
After a few days of adjustment, I rented a bicycle and headed to explore a small section of Moorea's 60 km coastline. It was a very sweaty ride from the get-go, but the good news is that the scenery is so beautiful, and you can always stop for some fresh coconut water at one of the many local fruit stalls along the way.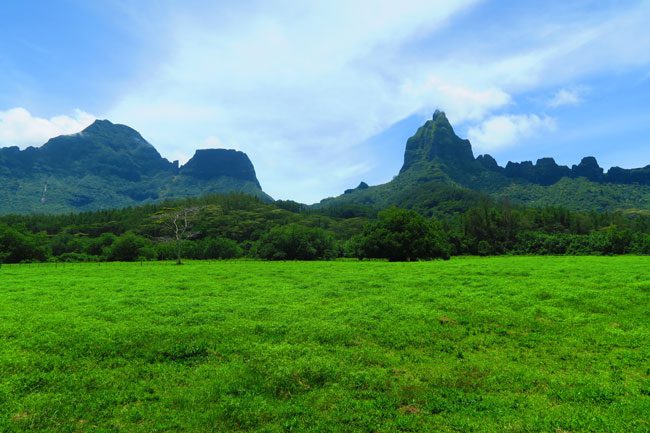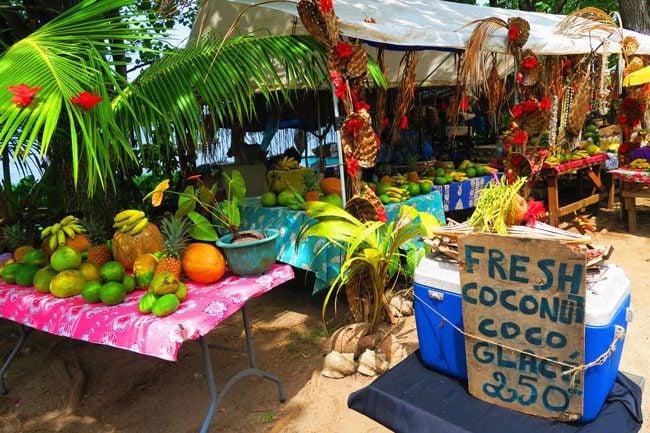 After a good hour of cycling, I finally reached Opunohu Bay, one of the most scenic parts of the island. The bay sweeps in from the reef, creating a deep refuge with Mount Rotui rising high to keep the water away.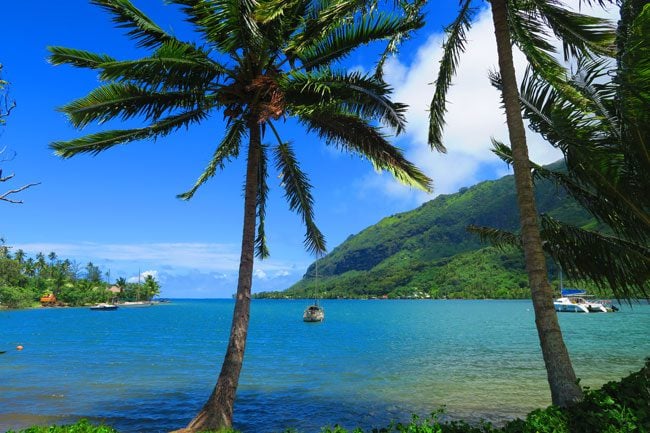 En route, I passed by sleepy villages and scenic churches, as if straight out of a movie. Moorea is so relaxed, there's not even a cafe in sight for miles! Occasionally, there's a passing car or a passing bicycle, loaded with a freshly baked baguette.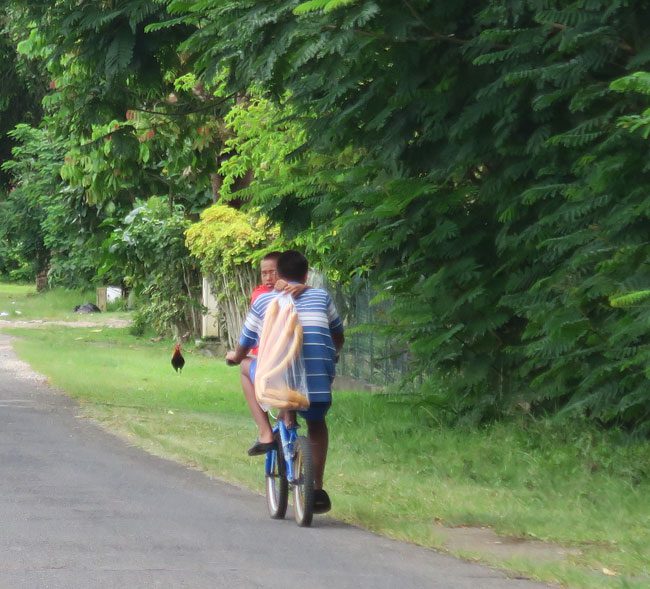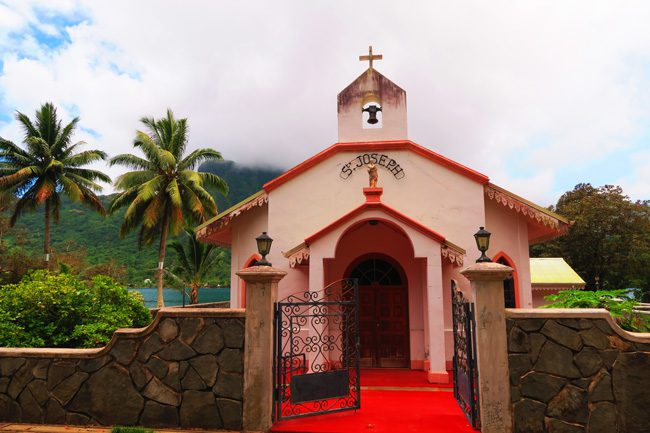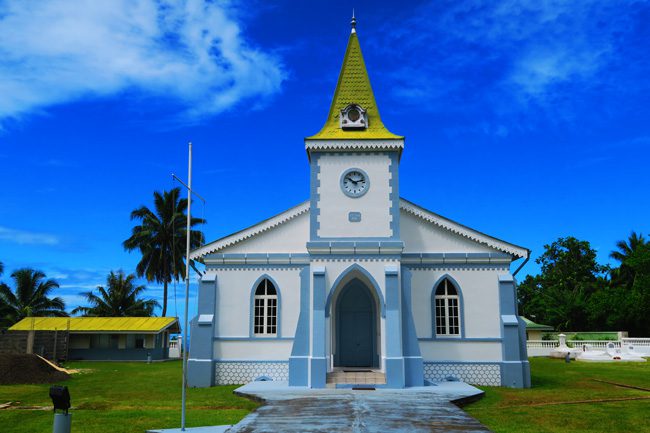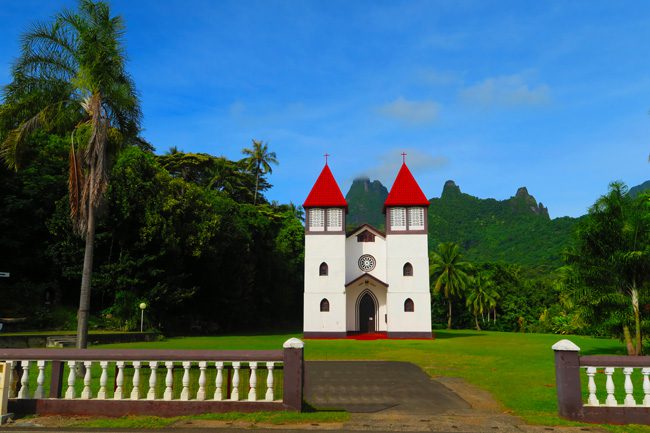 I got my first taste of the beach at the local's favorite Ta'ahiamanu Beach, a.k.a Mareto Beach. Even on a cloudy day, the beach was glorious and the water so warm. There's good snorkeling just off the beach, with the reef sharply dropping and lots of fish swimming around.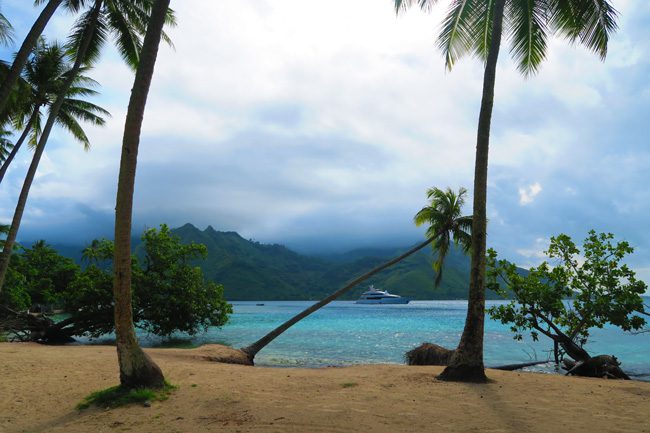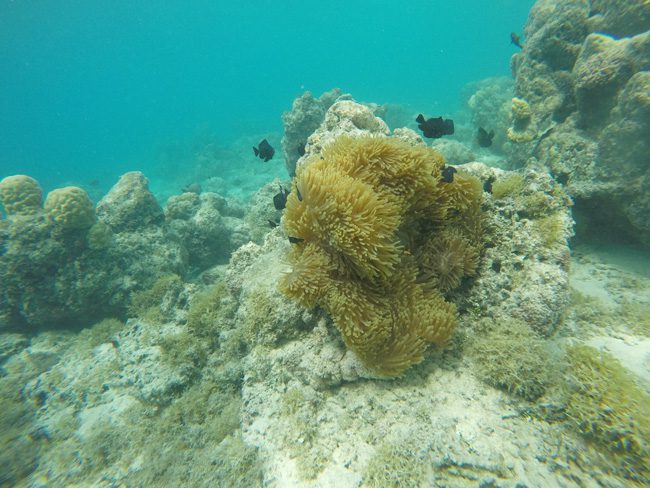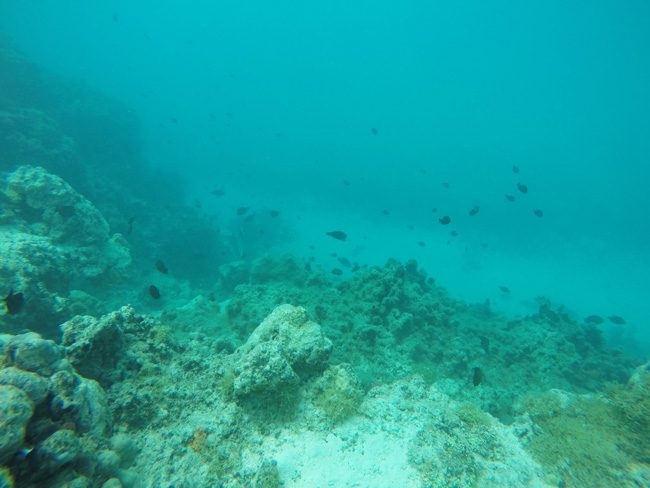 It's like riding a bicycle
Thirty-four kilometers of cycling was enough for me. So the next day, I caved in and hired a car from Avis for the rest of my stay. There's no better way to explore Moorea than by car but there's a catch. There aren't many automatic cars on the island (if any) and there would be no choice other than to drive manual, something I haven't done since getting my driver's license 15 years ago. I was a bit nervous and the car stalled a couple of times, but after a while, it's like riding a bicycle – once you learn, you never forget.
Having a car brought with it the freedom to explore every inch of Moorea. I was eager to test out my hill driving skills on manual and headed to the local 'belvedere' lookout spot. The road sweeps in from the coast and heads into the Opunohu Valley, before climbing up to a majestic panoramic view of the island's north shore. From here, you're treated to a breathtaking view of Mount Rotui, with Cook's Bay on the right side and Opunohu Bay on the left. These two bays give Moorea its signature heart shape.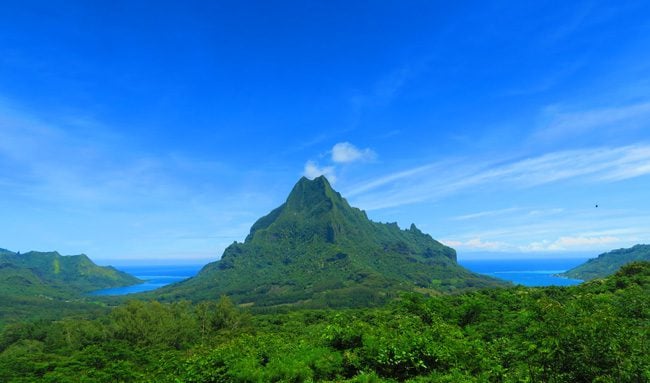 On the way back down, I stopped at a marae complex to check out these sacred ancient temples. There are three very important marae up on this hill, where in ancient times Tahitian priests used to carry out ceremonies long before the arrival of the Christian missionaries. They're now overrun by Tahitian chestnut trees called mape, which as we saw back in Tahiti, have very unique roots.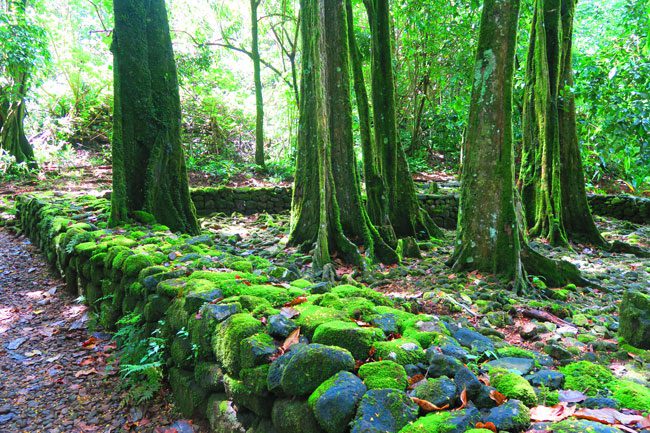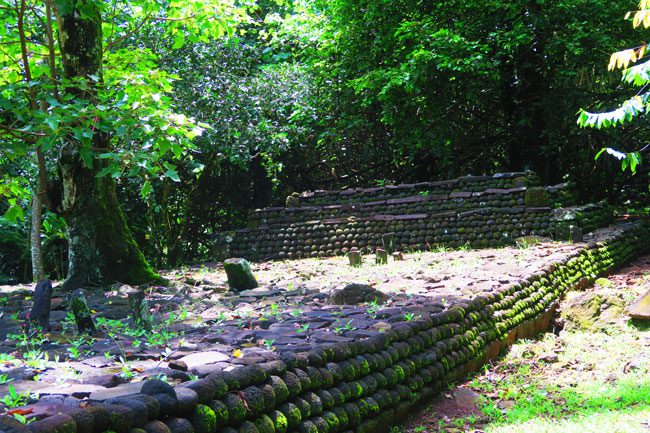 Isn't Moorea pretty so far? Continue to the next page to see how the island celebrated Christmas and the new year!