5 Days In Fakarava Itinerary
Much more than just superb scuba diving, Fakarava is a perfect island to get lost on for a few days. It's the second largest coral atoll in French Polynesia and a UNESCO Biosphere Reserve, famous for sightings of shark walls, pink sand beaches, and a relaxed vibe. Here's a sample Fakarava itinerary which covers all of the atoll's top highlights while still leaving plenty of time to recharge your batteries.
Heading to French Polynesia? In-depth island guides to all 5 archipelagos await you, including sample itineraries and essential travel tips & tricks.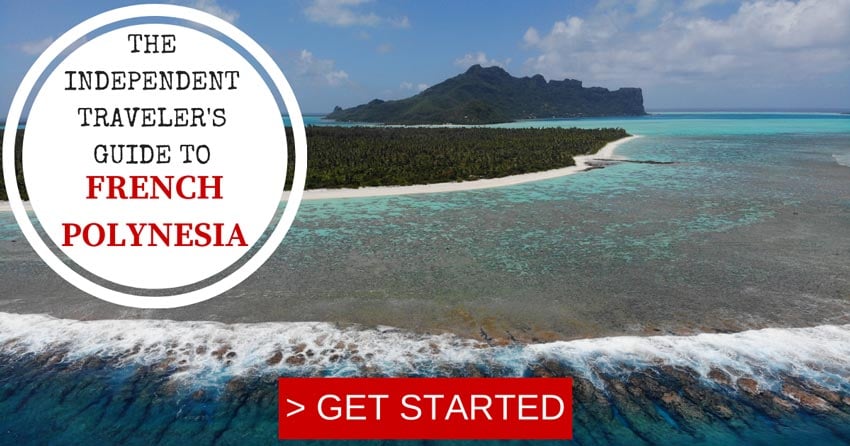 Tahiti, Tailor Made!
The Islands of Tahiti are among the last places to be colonized by mankind, 118 islands, each with its unique personality.
Get expert advice and assistance with planning your trip to the destination where tropical dreams come true!
Quick Tour of Fakarava
Here's a 90-second preview of some of Fakarava's top highlights. You might need to disable your ad-blocker to load the video.
---
Fakarava Itinerary Map
This companion map features most of the places mentioned in the Fakarava itinerary. Click on the image to open in Google Maps: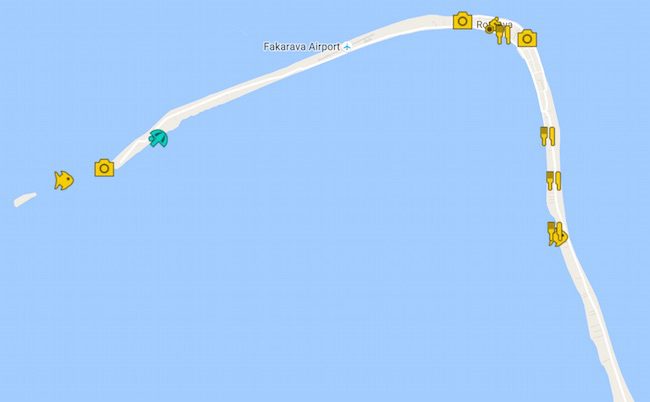 Fakarava South
If you are an avid scuba diver or looking to get off-the-grid, you've probably heard of Fakarava South. This remote region near the southern lagoon pass is about 60 km south of the main village. As described in this Fakarava itinerary, you might be able to visit the south pass on a day trip if there's a supplier heading south. However, consider sleeping near the south pass for 2-3 nights to dive multiple times, properly visit the pink sand beaches, and to fully enjoy the setting.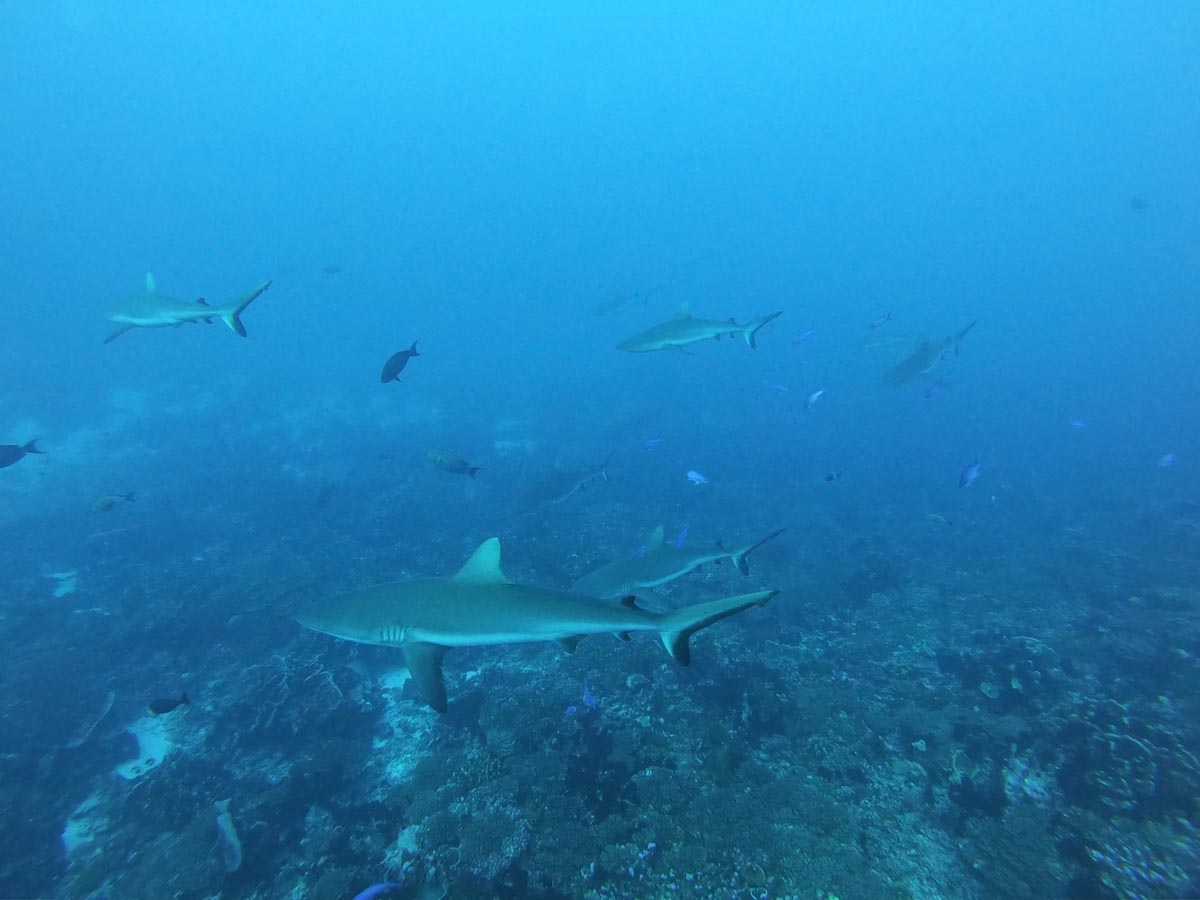 Where to stay in Fakarava
Accommodations in Fakarava are primarily based on family-owned pensions. The best option is the Havaiki Lodge, not far from the main village. It's got a pretty beach, a great lagoonside restaurant on site, and air conditioning!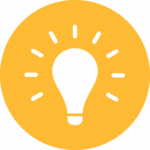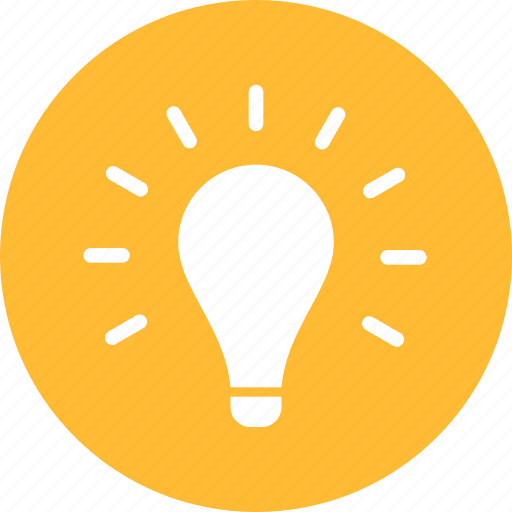 Pro Tip
Check out the Fakarava Travel Guide for in-depth information about Havaiki Lodge and other options in both Fakarava South and Fakarava North.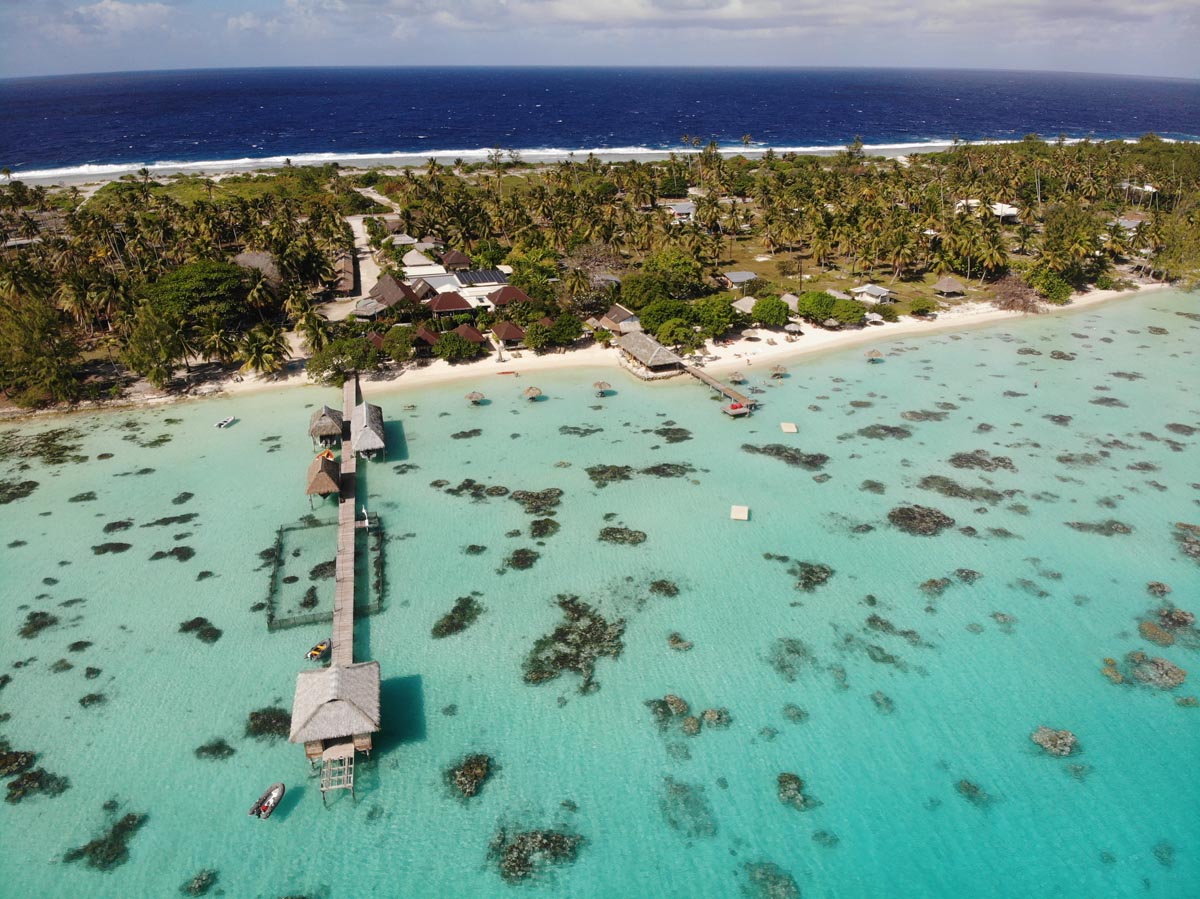 Day 1: Pink Sand Beach & South Pass Lagoon Tour
Surprisingly, we'll start the Fakarava itinerary not with scuba diving, but rather with a day trip to the south pass. You'll need to plan and book this excursion ahead of time if you want to do it on your first days on the island. This is because day trips to the south pass are rare and prone to cancellation due to unreached minimum participant numbers or poor weather. If you plan this early in your itinerary, you might have additional days to try again if your tour gets canceled.
Tetamanu Village
It takes about 90 minutes by speedboat to reach Tumakohua Pass, better known as the Tetamanu or South Pass. This is one of the most famous dive sites in the world. You'll dock in Tetamanu Village, an abandoned village now home to a few families working in the nearby pensions catering to scuba divers. Tetamanu Village was once the main settlement in Fakarava before the action moved north to Rotoava Village.
While the crew prepares lunch, stroll along the grassy former 'main street'. Have a look at the charming church – the oldest in the archipelago, built in 1874 and made entirely out of coral rock. The abandoned school and tiny prison are a little further down – testaments to a busier past.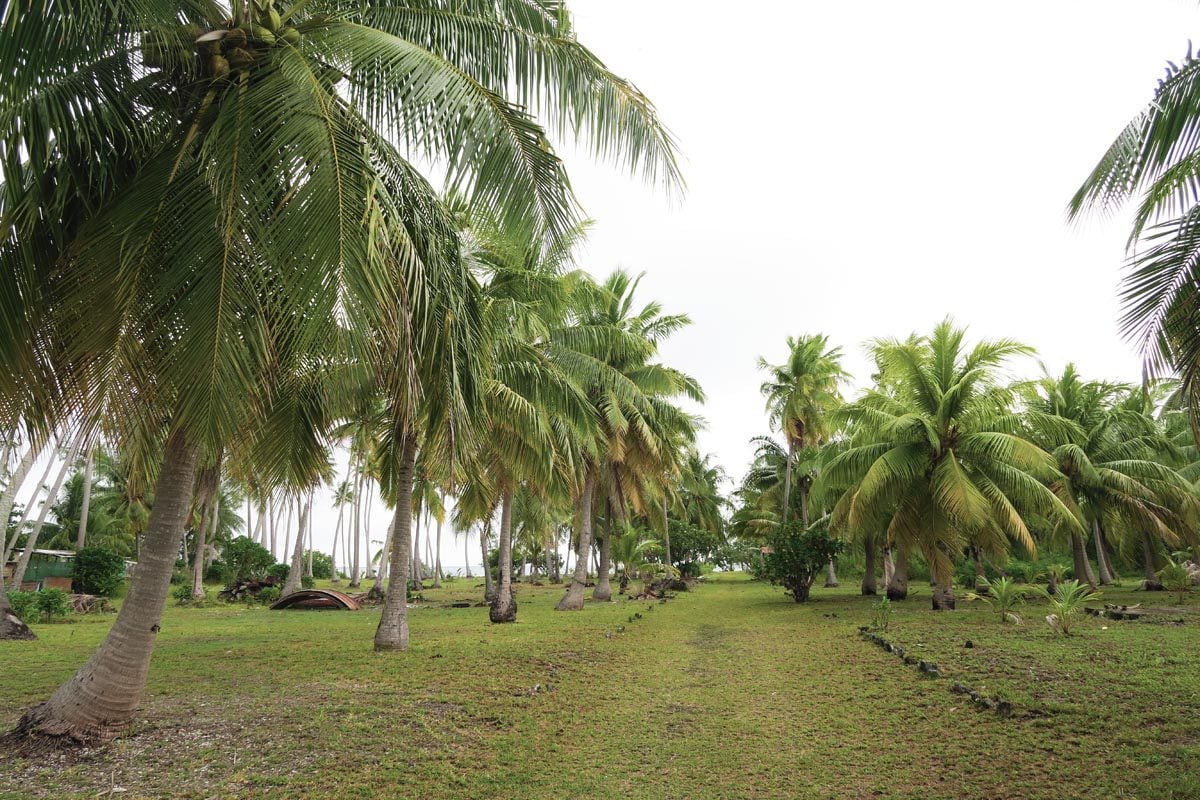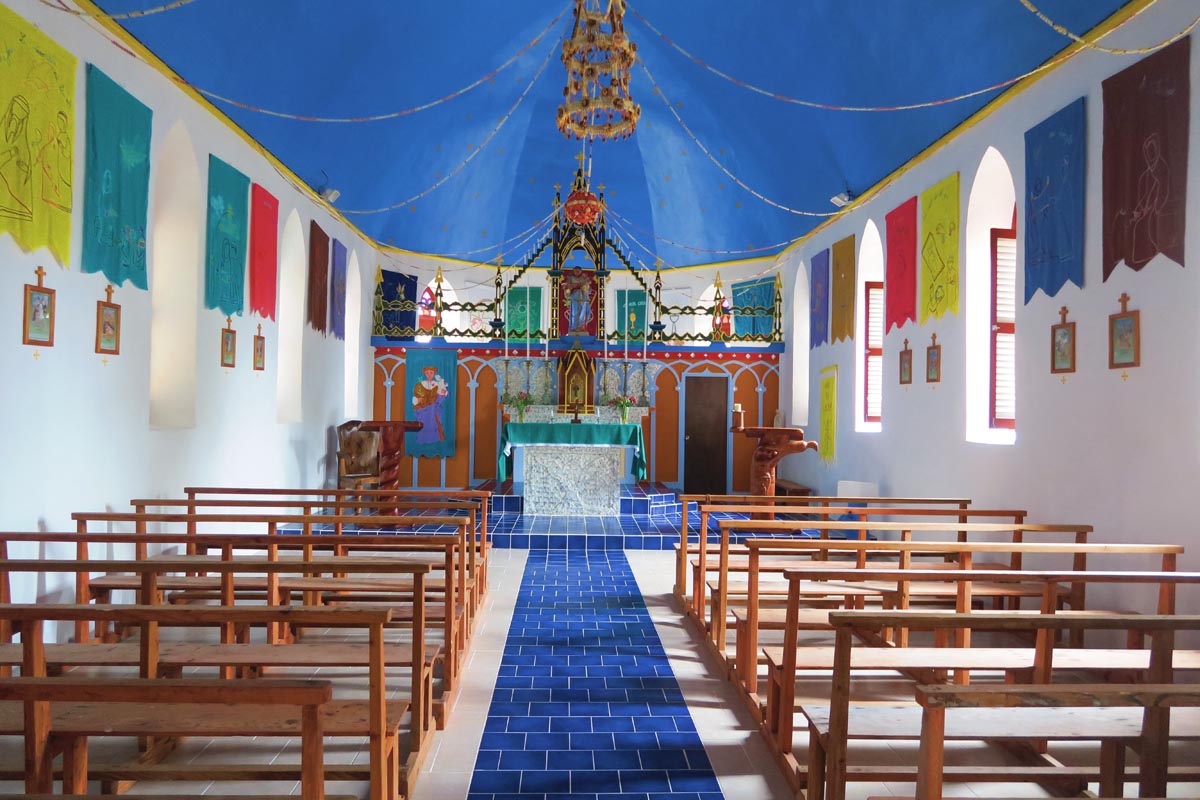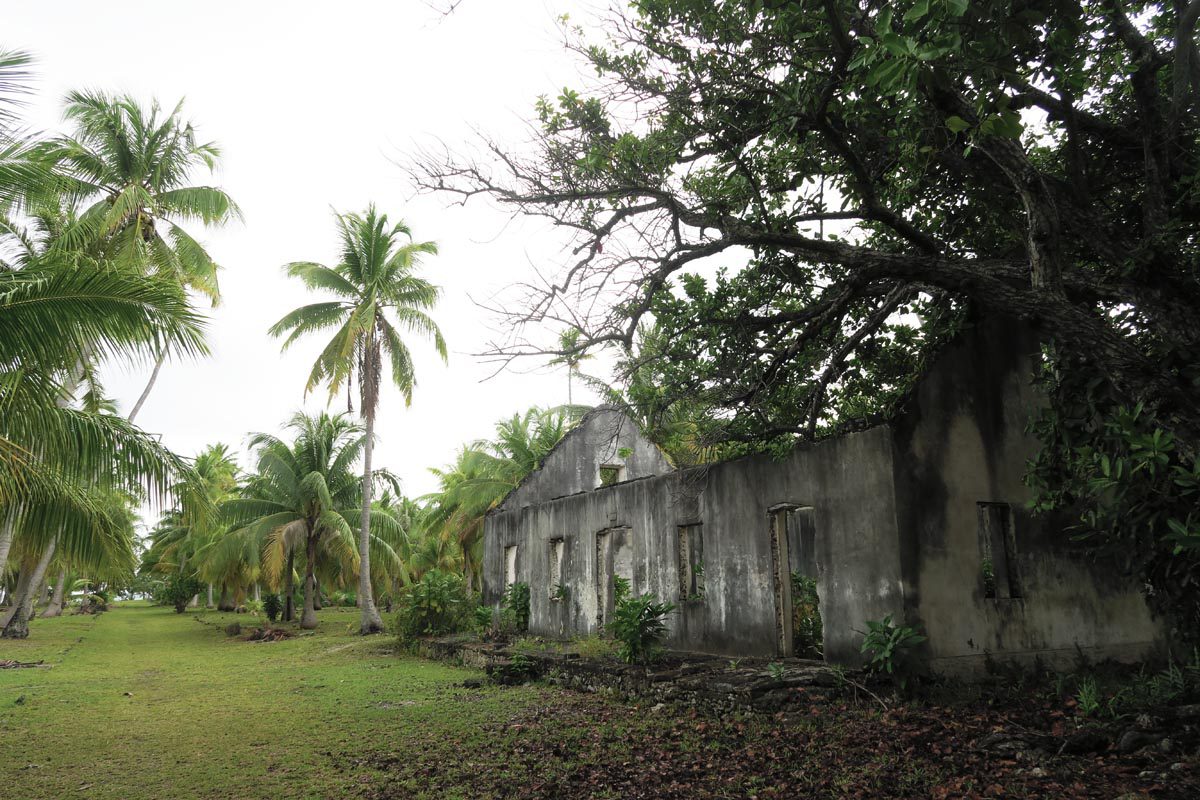 Snorkeling Or Scuba Diving
After the quick tour, put your snorkeling gear on and jump into the pristine lagoon. The water is super clear and though quickly plunging into the deep, you'll love watching reef sharks swim in and around the carefully maintained formations of lagoon fish. Stingrays, trevally, and massive Napoleon are also out in full force.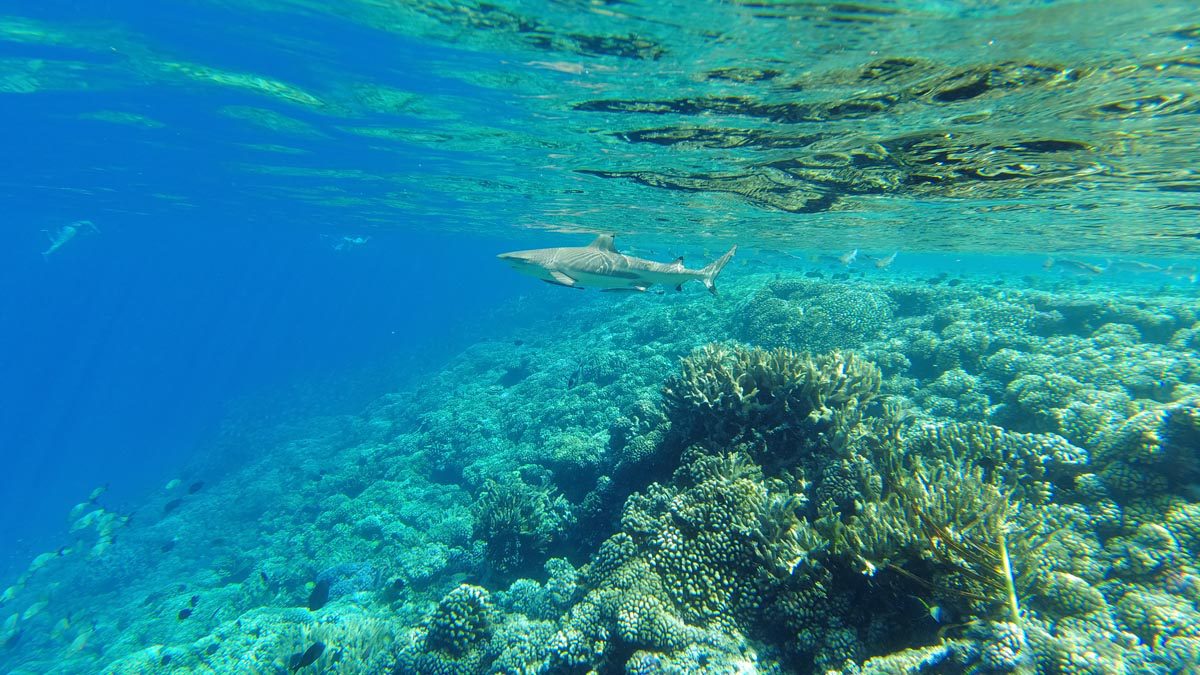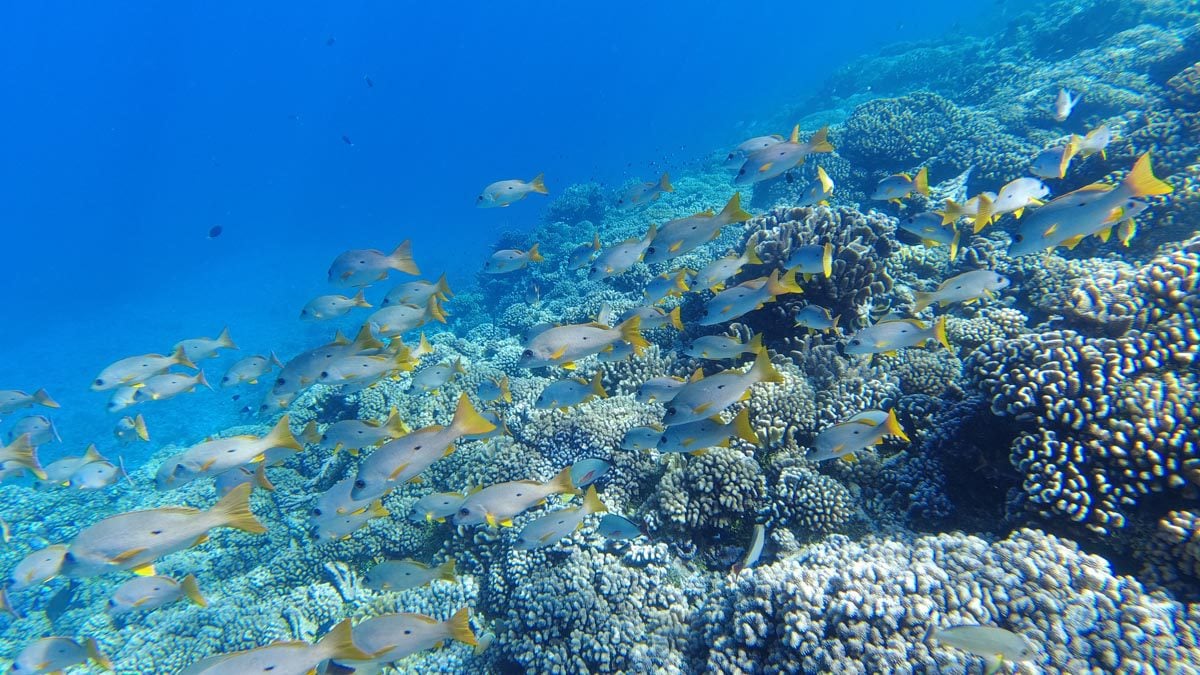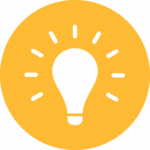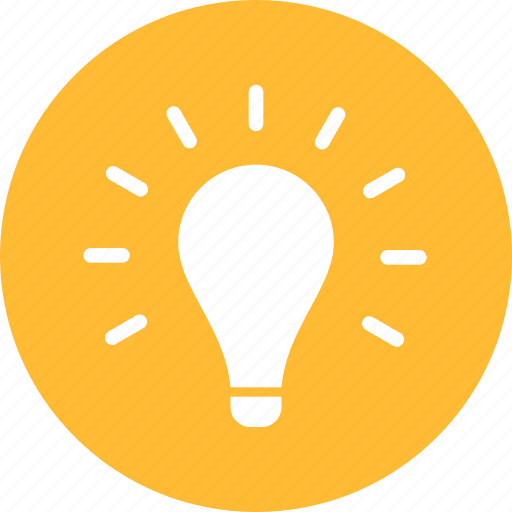 Pro Tip
You might be able to swap the snorkeling with scuba diving. Request this at the time of booking the day trip to the south pass.
BBQ Lunch
Lunch is finally served picnic-style, and boy, what a selection: lobster, grilled fish, and sashimi to go along with breadfruit, rice, and my absolute favorite – coconut bread!
Pink Sand Beach
After lunch, it's back on the boat for the short ride to the famous pink sand beach (les sables roses). It's a dreamy spot at the southern edge of the lagoon, but more of a region rather than a specific place. No matter where the boat anchors, it'll be a beach you'll never forget.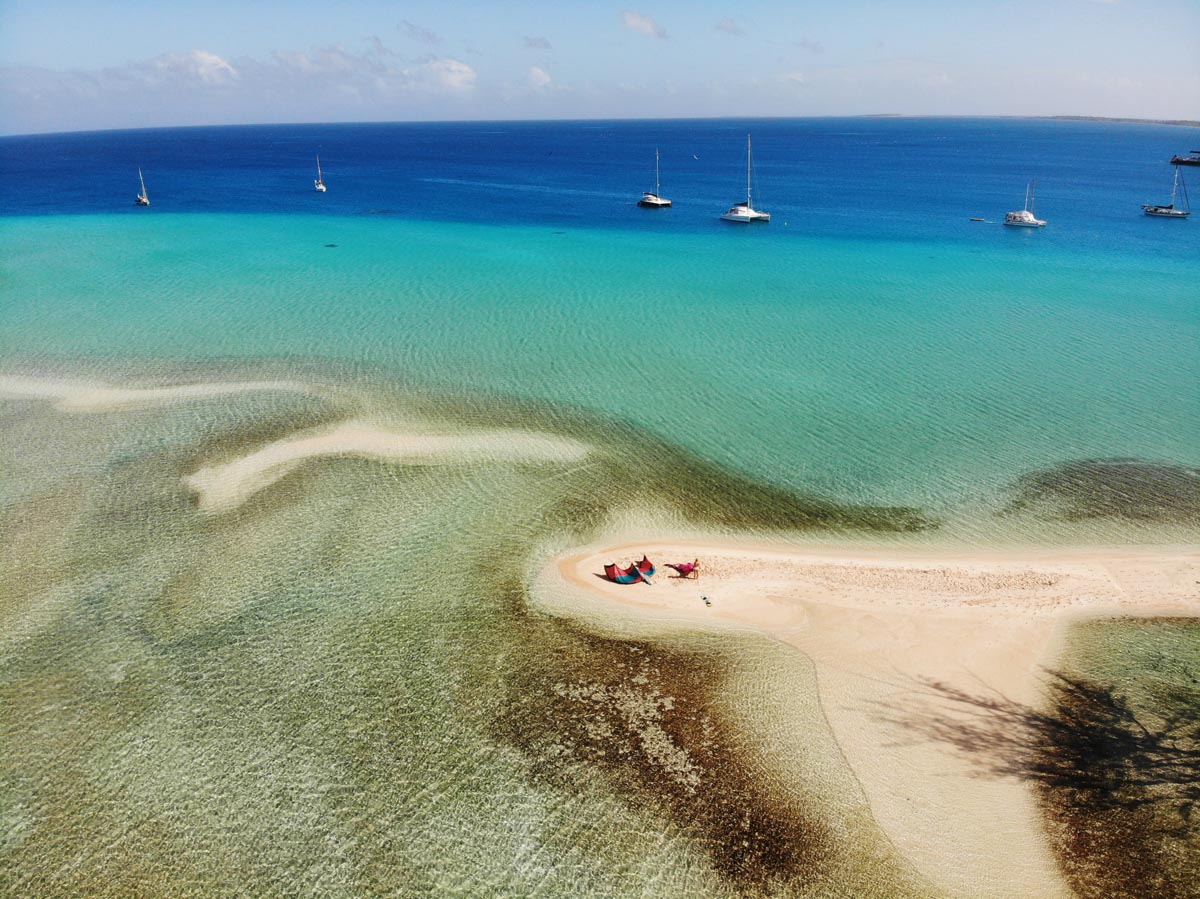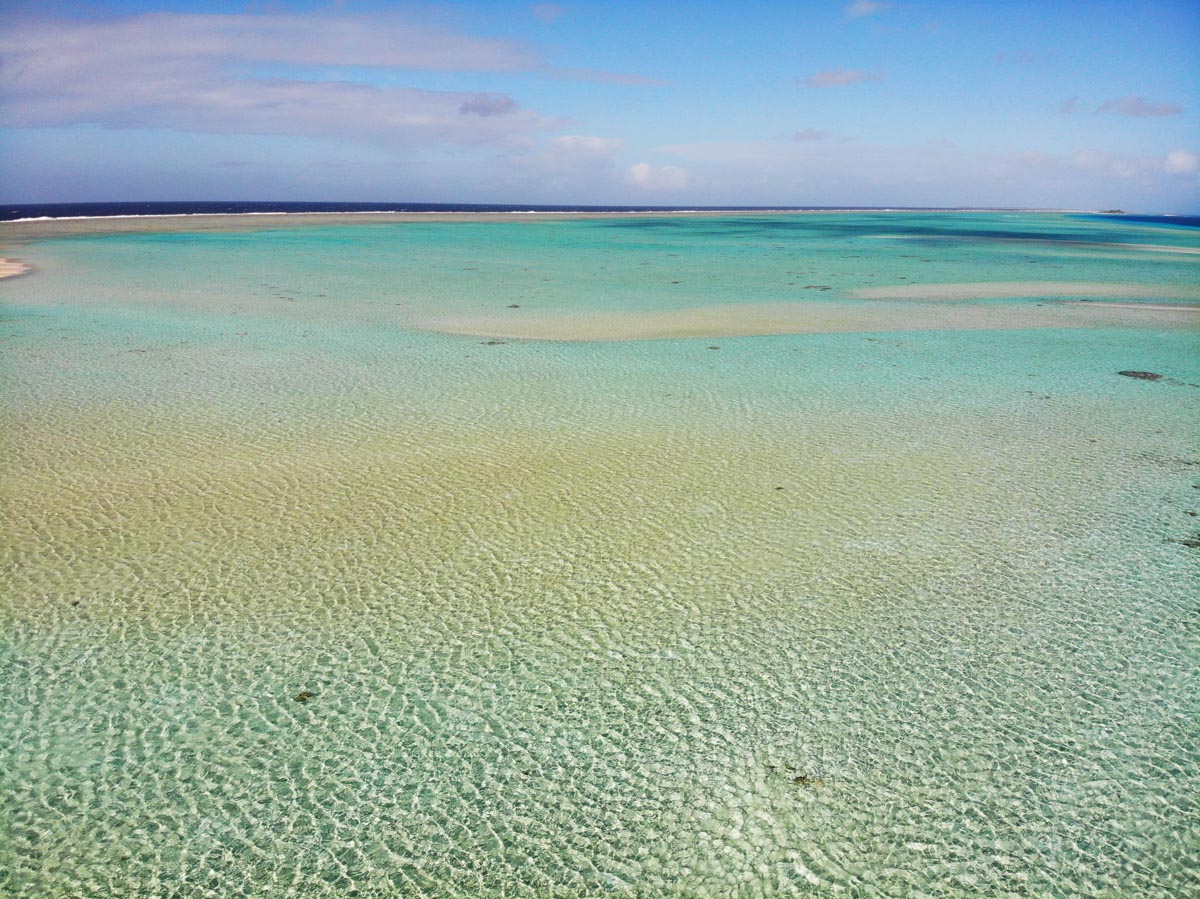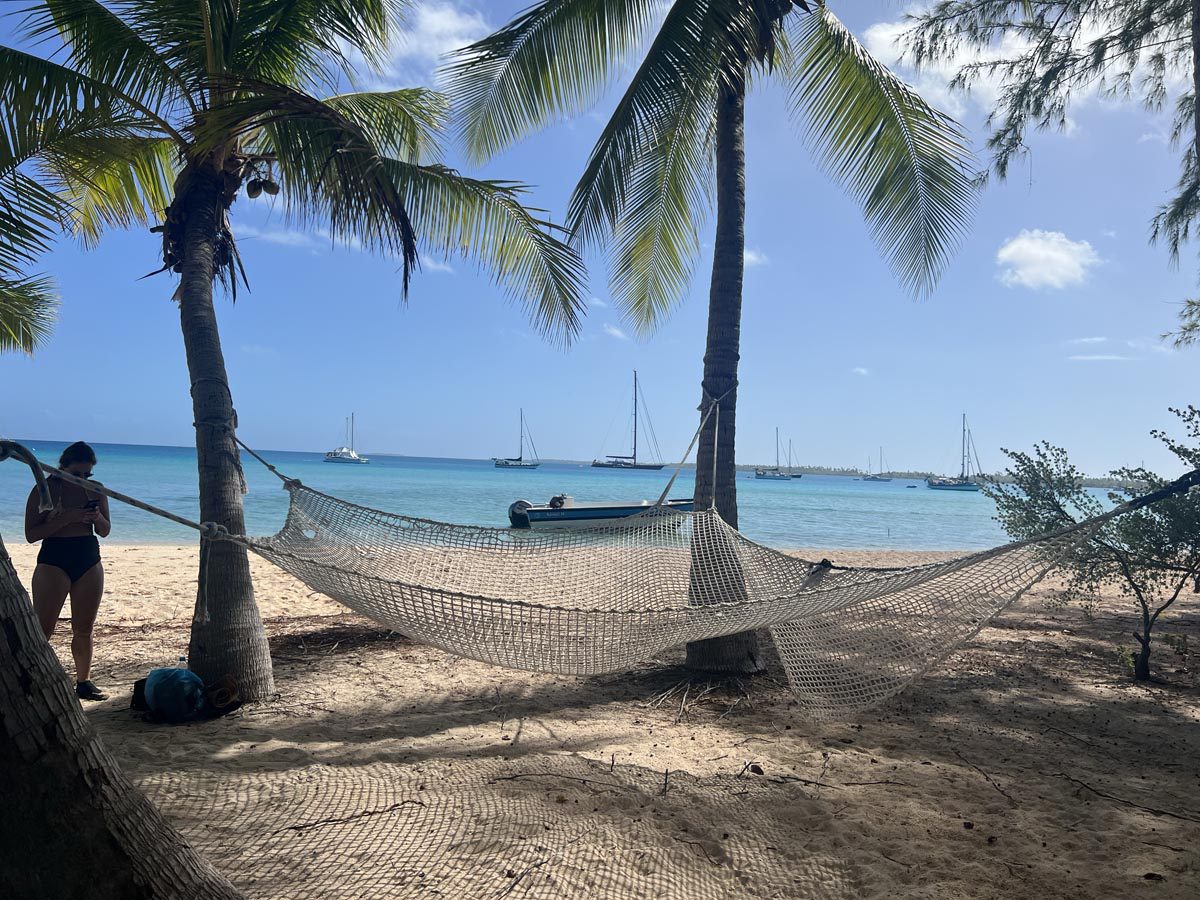 Day 2: Scuba Diving In The North Pass
Day two of our Fakarava itinerary gets us down to business with some scuba diving, the prime reason many visitors head to Fakarava. I went diving with Dive Spirit Fakarava, who are also members of the Te Moana Pass, and with O2 Fakarava. Both dive centers are excellent and offer certifications and fun dives along with regular diving excursions in the north pass. Check out the complete Fakarava Travel Guide for more practical information on diving in Fakarava.
Dives In Garuae Pass
The Garuae Pass, more commonly known as the 'north pass', is the widest lagoon pass in French Polynesia. It's a short boat ride from Rotoava Village and where you'll do the bulk of your diving in Fakarava if you're not based near the south pass.
Around the Ohotu Cliff, you'll cruise over pristine coral gardens teaming with a diverse marine life. Corals in all shapes, colors and sizes seem to be springing up from the rocky bottom in search of some sun. Simply magnificent. And with visibility usually between 20-40 meters, hundreds of sharks will be patrolling the deep blue, sometimes coming close to check out what's on the menu for tonight. We even spotted a rare hammerhead shark.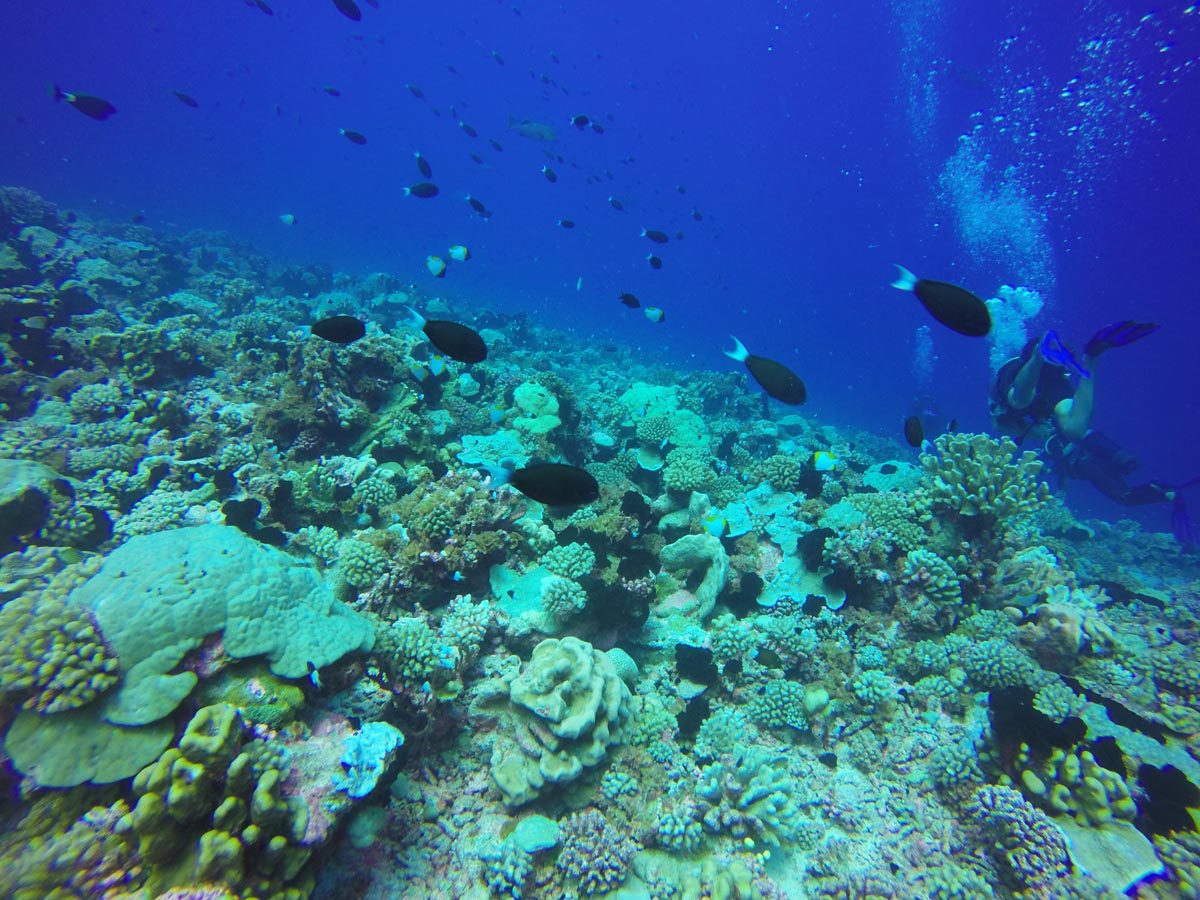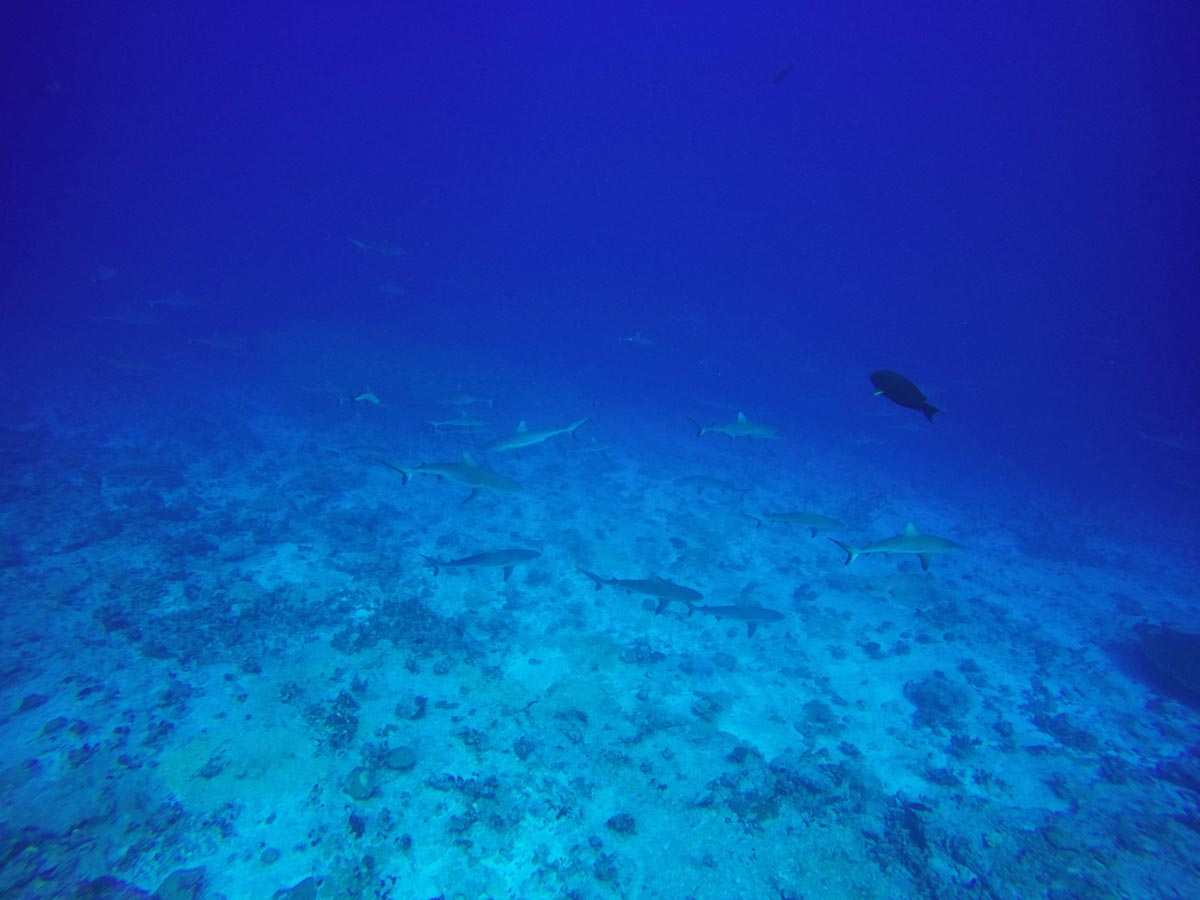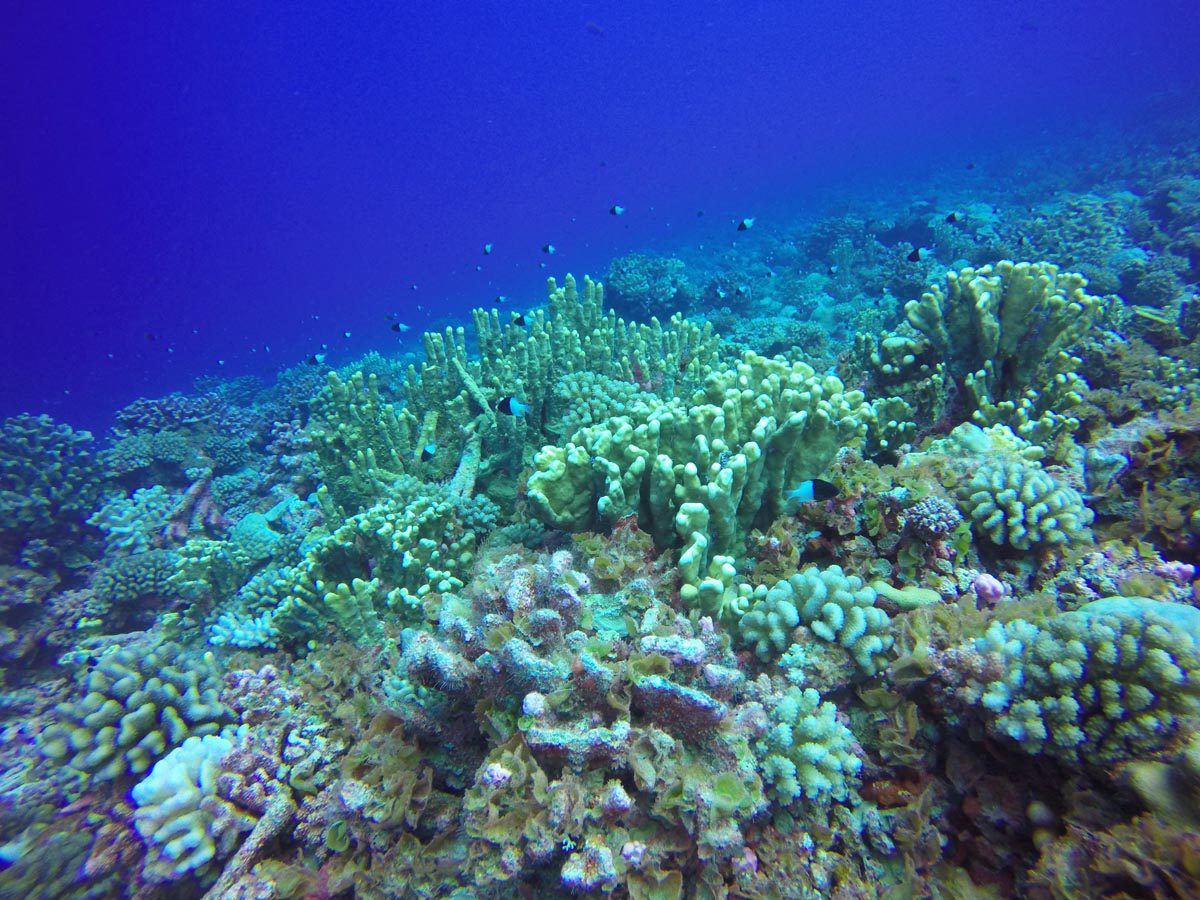 Also keep your eyes peeled for giant napoleon fish, trevally and goatfish. These small fish swim in large numbers, and the fun is heading into their well-maintained formation, which adapts to your movements.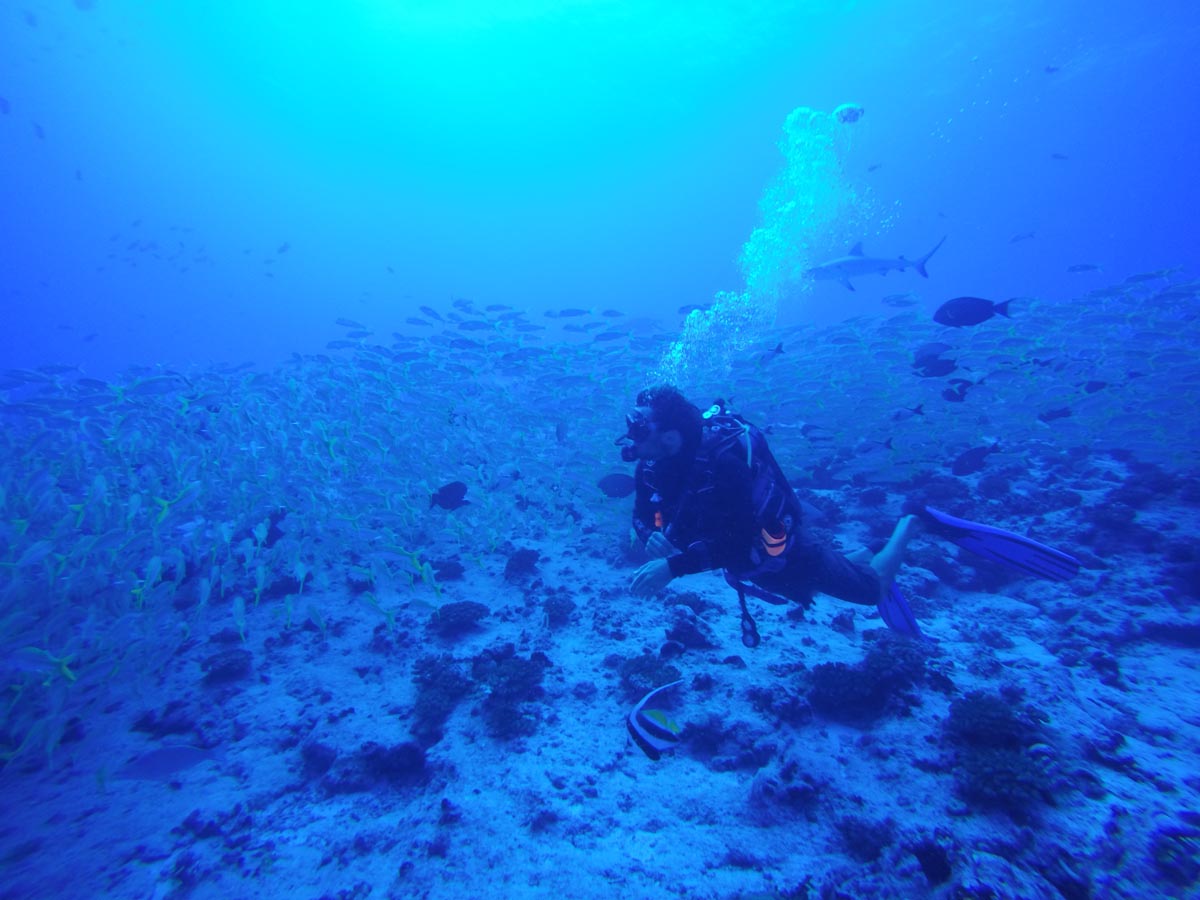 Drift Dive
One of your dives will be timed for 'slack tide'. This is an optimal time to dive here, when the incoming current is just starting. You'll begin the dive once again in the coral garden, but this time on the very edge of the Ohotu Cliff. When the timing is right, you'll begin to ride the current back into the lagoon.
The feeling of drift diving in the north pass can only be described as riding on the roof of a speedy bullet train. You are simply flying past helpless fish, small canyons, and channels. All you need to do is enjoy the ride and.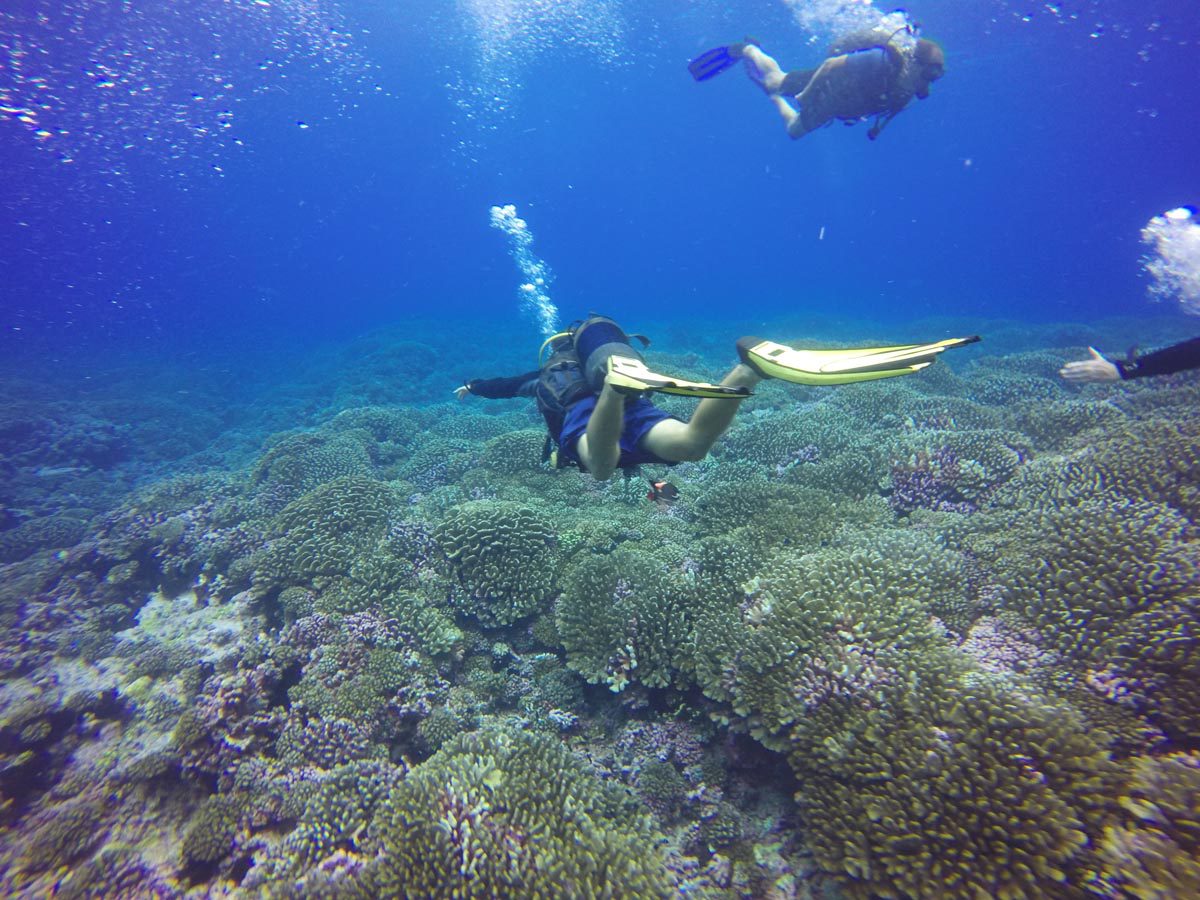 Alibaba Canyon
You'll finish the drift in the Alibaba Canyon. Keep your head down and don't forget to look up. Above you, sharks are enjoying a break from the current and maybe even marlin. We spotted one just before the final ascent. This magnificent creature is something of a rarity here. Its huge spear sticking out of the front is something I'll never forget.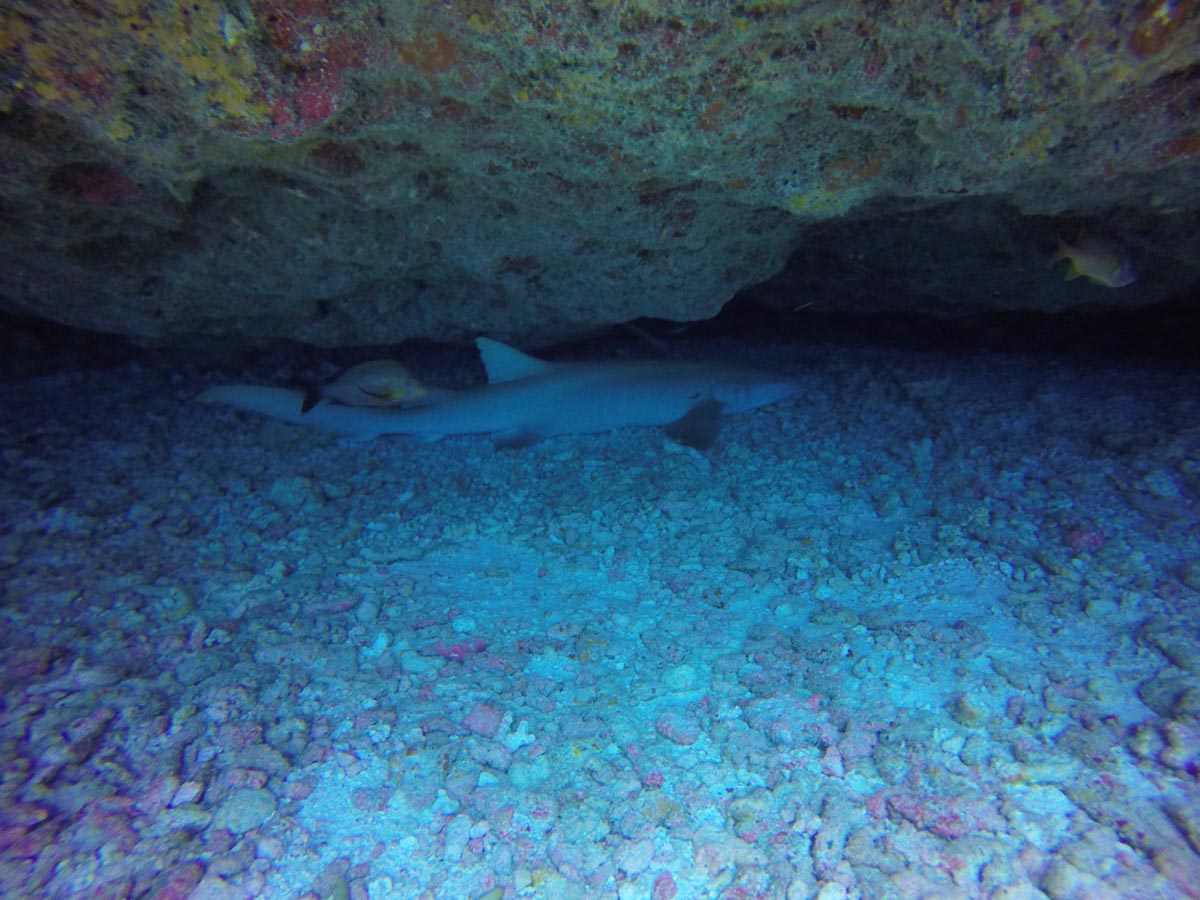 Lunch
Back on land, head to Snack Kori Kori, Snack Chez Elda, or the lagoonside snack at the Havaiki Lodge for lunch with a view. The best dishes to consider are fish-based, served raw or grilled.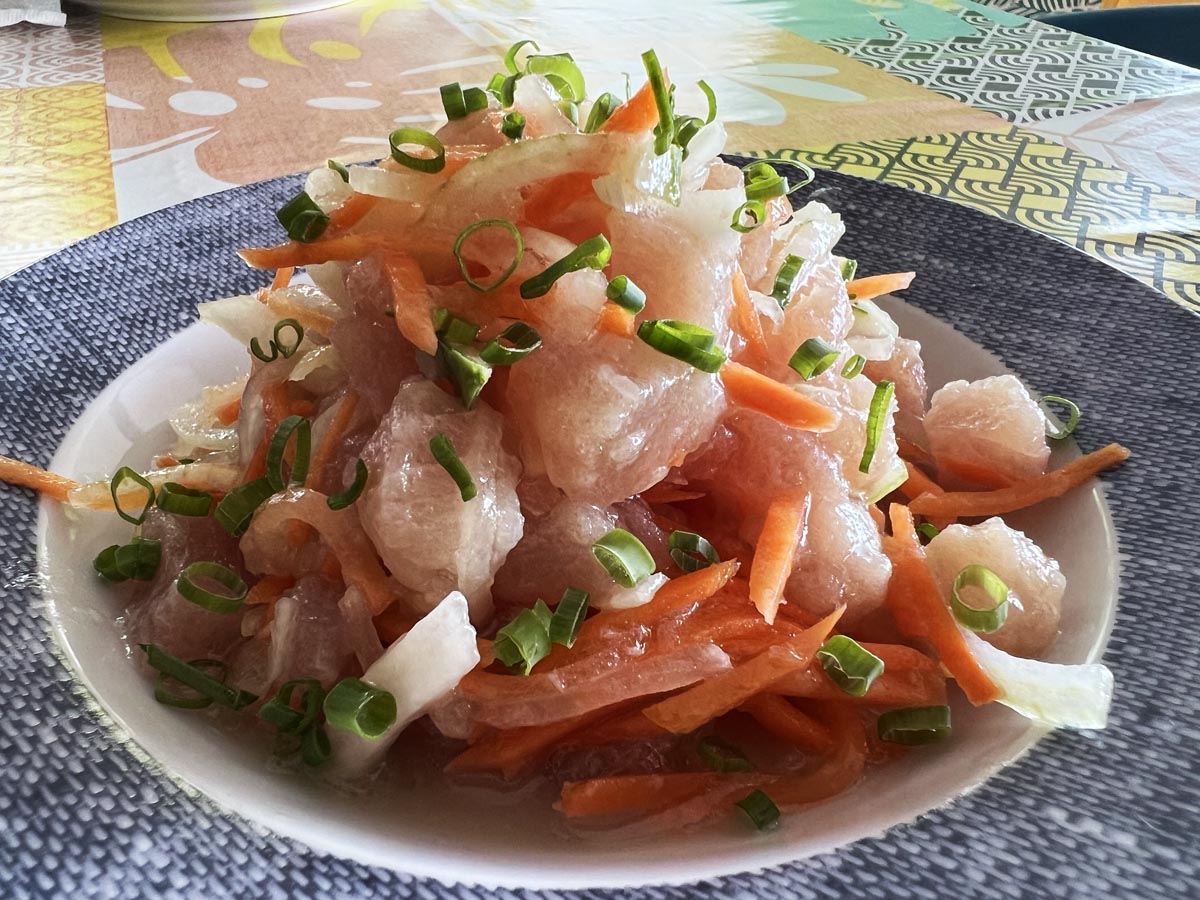 Afternoon
After all this work, you deserve a nice break. Head back to your lagoonside accommodation to relax and enjoy the rest of your afternoon. Don't forget to get your hands on some cocktails for sunset.