Practice Your French: Recommended Hotels In New Orleans
Known as the Big Easy, New Orleans has to be one of the most fun cities to visit in America. Its unique architecture, history, people and location make it stand out together with the likes of New York and San Francisco as a destination city that's worth visiting on its own. Whether for Mardi Gras, a family vacation or even a stag party, here are a few overnight options in New Orleans.
Central Location
New Orleans' Arts & Warehouse District is centrally located and an optimal area to stay if you need to frequently get to the Morial Convention Center. The Hilton Garden Inn is literally less than five minutes away on foot, and the good news is that the French Quarter and Harrah's Casino are also within walking distance so you'll have plenty of ways to spend your precious free hours. While the mandatory valet parking is a bit expensive, the hotel is perfect for those who need to quickly get in and out.
Comfort in the French Quarter
There is no argument that the beating pulse of New Orleans is its historic French Quarter district. The oldest neighborhood in town, its very heart is the always buzzing Bourbon Street. For those vacationing in New Orleans or even business travelers, you can't really go wrong with the Hyatt French Quarter. The hotel itself is housed in a historic building and you're just steps away from jazz clubs, restaurants and bars.
A Haven from the Outside World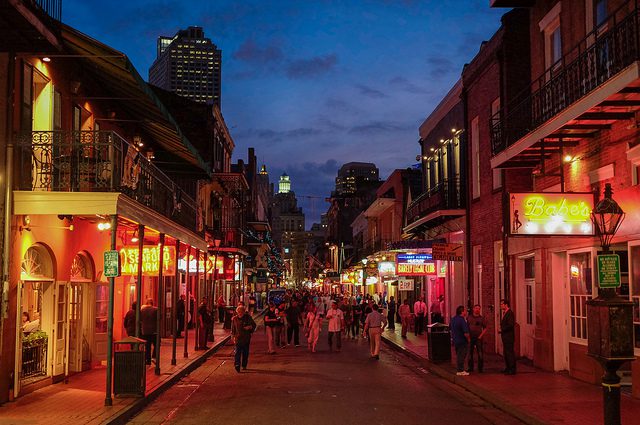 Image via Flickr by: Lars Ploughman
Still in the French Quarter, the Bourbon Orleans Hotel offers the best of both worlds in the busy part of town. While street-facing rooms will keep you close to the charming madness of the quarter, its inner courtyard is a peaceful escape for those in need of silence, and its swimming pool is perfect to end a hot day of exploring the area. You're just minutes away on foot to Jackson Square and the not to be missed Cafe du Monde, with its legendary beignets.
In the Quiet Part of the Quarter
Of all the French Quarter hotels in New Orleans, those who like to stay close to the action but not too close will appreciate Le Richelieu. Like many other hotels in the area, Le Richelieu is located in a historic building, yet it manages to retain the historic vibe while catering to modern needs. Its location at the edge of the quarter means you're away from the madness of Bourbon Street, yet you're never too far away. Oh, and the jazz clubs on Frenchmen Street are just a couple of blocks away. Each room is equipped with a refrigerator and a coffee maker, and a saltwater swimming pool awaits you in the scenic courtyard.
Old Time Charm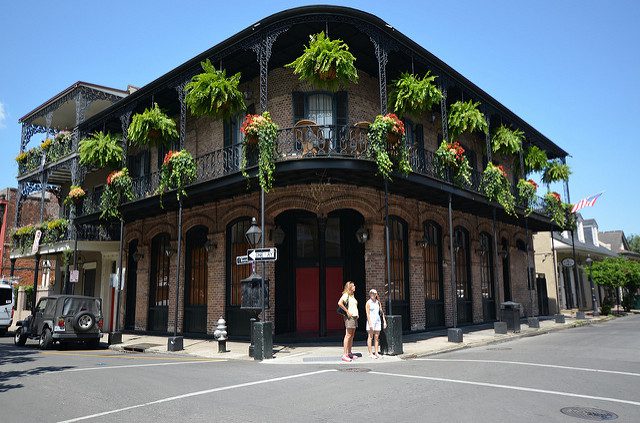 Image via Flickr by: Ka!zen
Housed in a 19th century building, the Prince Conti Hotel is another French Quarter hotel that will take you back in time. The hotels' blend of antique decorations and modern amenities makes it stand out among its peers, while its location smack in the middle of the quarter appeals to visitors and business travelers who like to stay close to the action. Prices really fluctuate over here but children under 13 can stay for free.