Top 10 Things To Do In Yosemite
Covering an extensive area in the high Sierra Nevada measuring over 1,000 square miles, a visit to Yosemite National Park can easily keep you active for a few days. And with so many beautiful sites and thrilling hikes, what should you focus on when visiting Yosemite for the first time? In this post, I'll share with you the absolute top things to do in Yosemite.
Visiting Yosemite?
Check out the Yosemite travel guide collection for additional information, including essential Yosemite planning tips, the best hikes, and sample itineraries.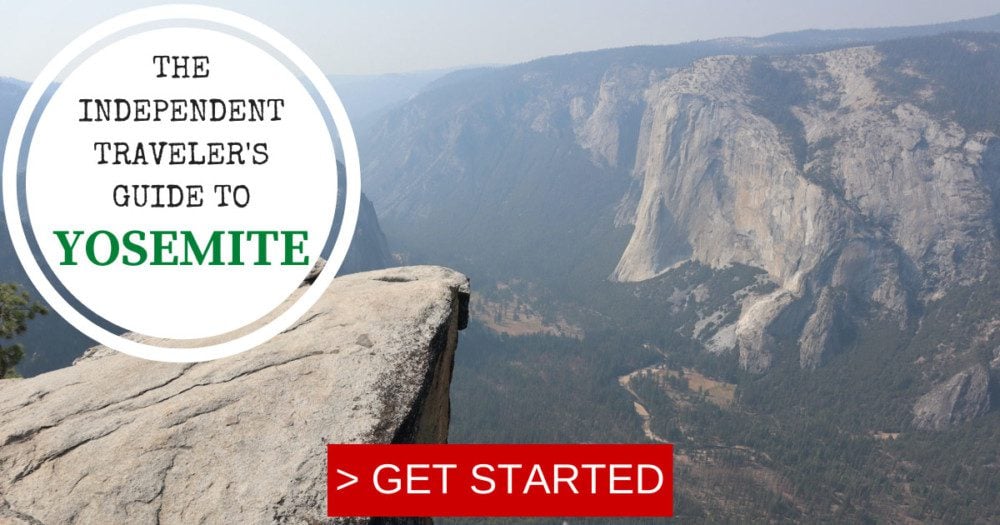 10. View or Climb El Capitan
Rising to a commanding height of 3,593 feet (1,095 m) over Yosemite Valley, El Capitan is one of Yosemite's most iconic sites. El Capitan has formed over 100 million years ago, a granite monolith that's 2.5 times the height of the Empire State building. Every year, rock climbers attempt to scale El Capitan, but "ordinary" travelers must resolve to strain their necks a bit for views of El Capitan from the valley floor. It is possible to hike to the summit of El Capitan on one of the most challenging day hikes in Yosemite.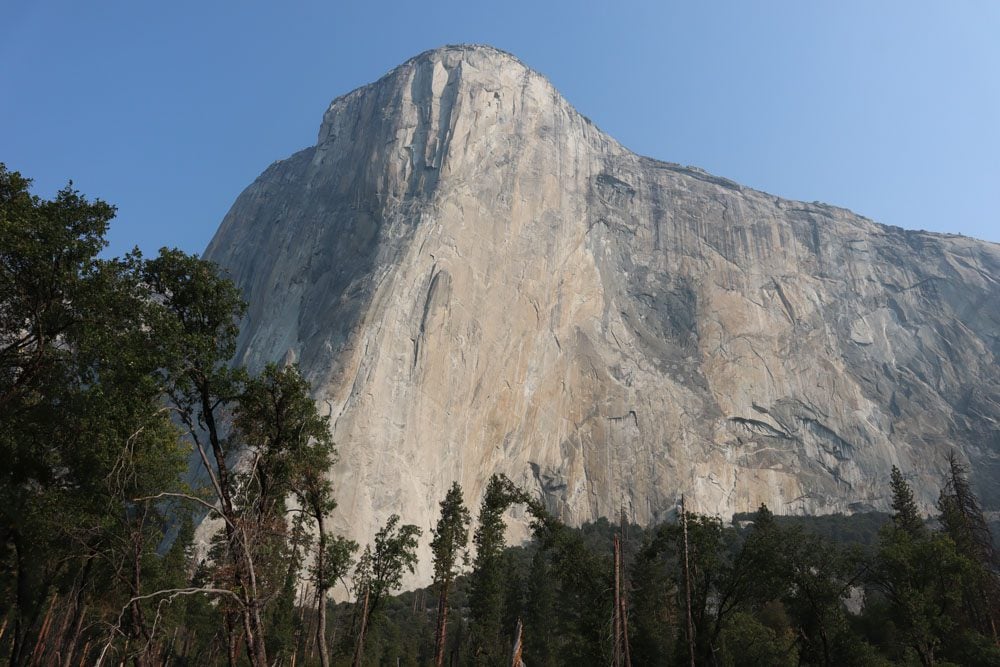 9. Drive the Length of Tioga Road
Open from late May or early June through November, Tioga Road is a 39-mile high elevation scenic drive, with some sections nearly touching 10,000 feet (over 3,000 m). It is Yosemite's trans-Sierra Nevada crossing, passing through sub-alpine meadows, blue lakes, and granite domes. Highlights include the engineering marvel of Tioga Pass, high altitude Tuolumne Meadows, a perfect picnic lunch spot at Tenaya Lake, one of Yosemite's finest viewpoints at Olmsted Point, the starting point for the superb hike to North Dome, and the Tuolumne Grove with its sequoia trees.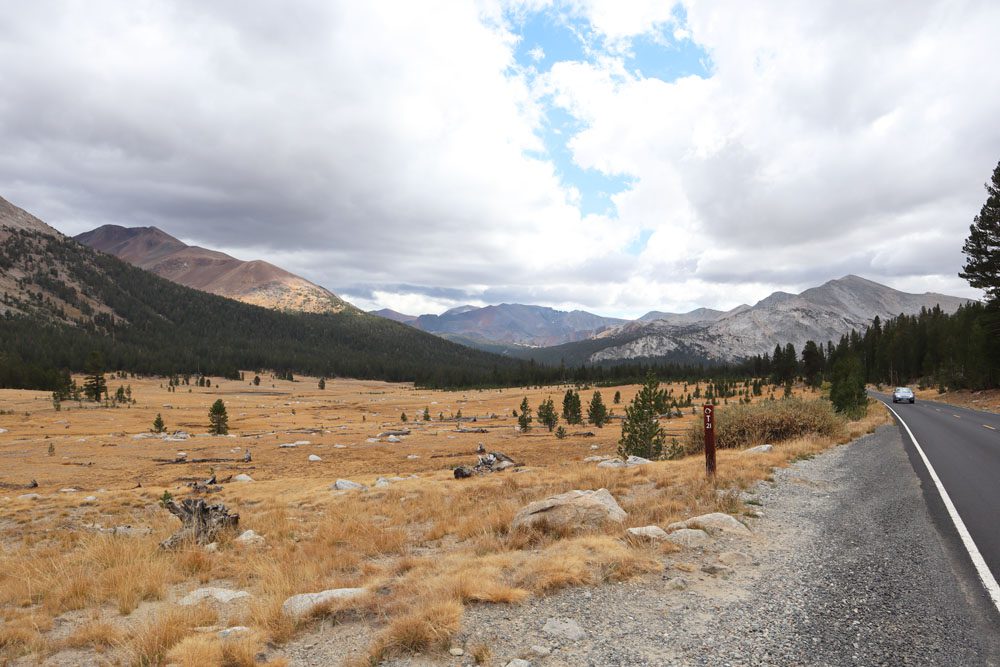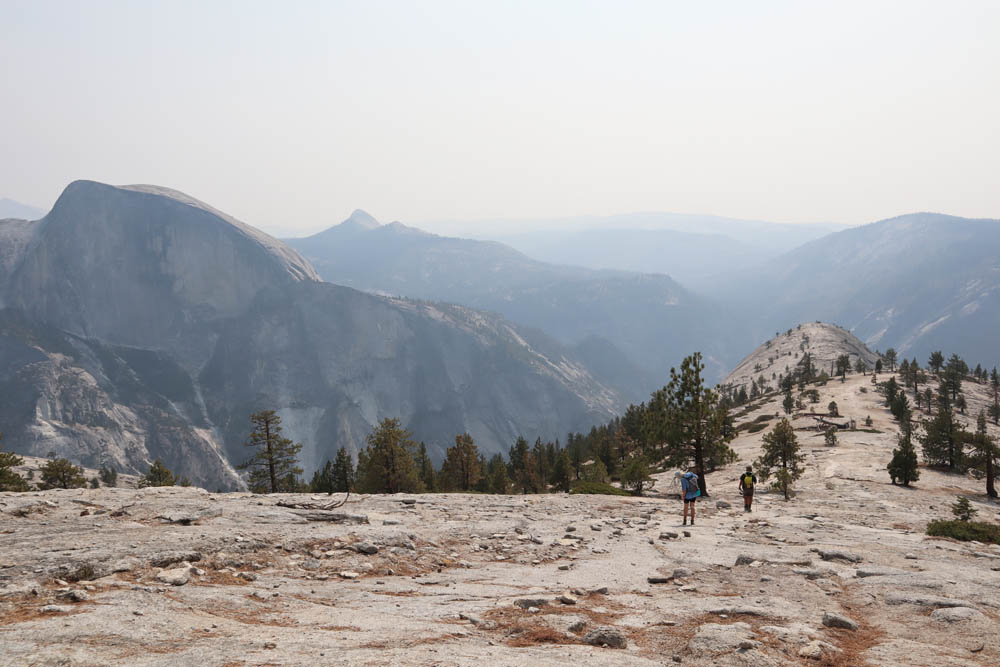 8. Hike to Vernal & Nevada Fall Via the Mist Trail
With a year-round flow, the hike to Vernal and Nevada Falls via the Mist Trail is one of the most rewarding hikes in Yosemite. After a short but constant climb, the first glimpses of Vernal Fall (317 feet) can be seen from Vernal Fall Bridge. From here, follow the rainbow and climb to the top of the waterfall via the hundreds of steps that form the Mist Trail, imagine going for a dip in the Emerald Pool (swimming is prohibited), and later continue to the top of Nevada Fall (594 feet) and its secluded oasis.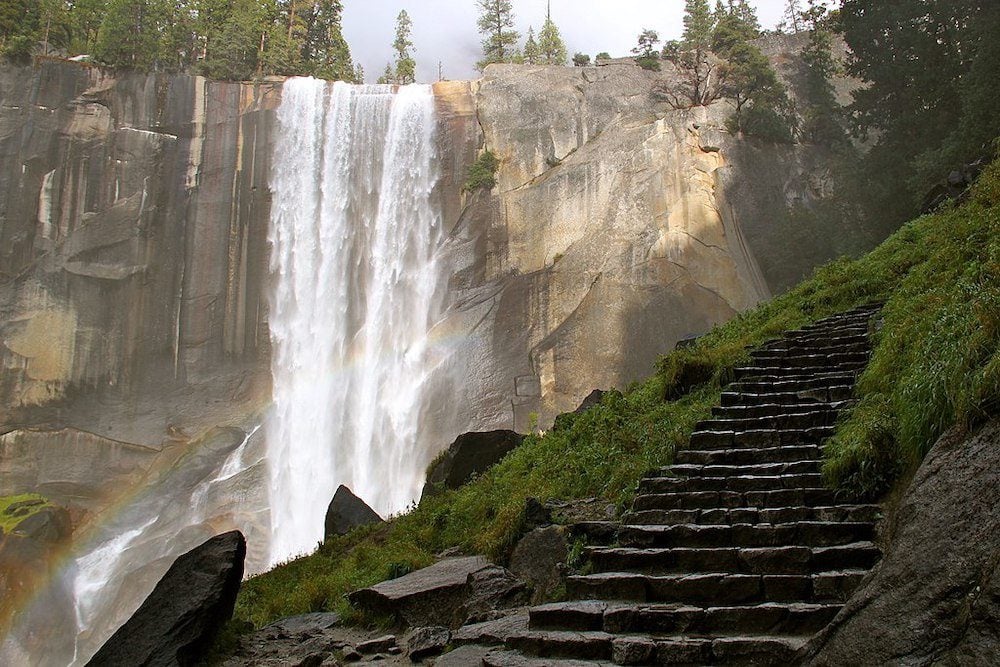 7. Feel The Mist at Bridalveil Fall
The native Ahwahneechee called this area pohono, meaning "spirit of the puffing wind" and European-Americans named it Bridalveil Fall because of the veil-like effect when the wind tosses the water in the air. Bridalveil Fall is one of Yosemite Valley's two impossibly scenic waterfalls, cascading to the valley floor from a height equal to a 62-story building (620 feet | 189 m). Stop at Bridalveil Falls Viewpoint to catch your first view of the waterfall and then take the short hike to inspect it from up close.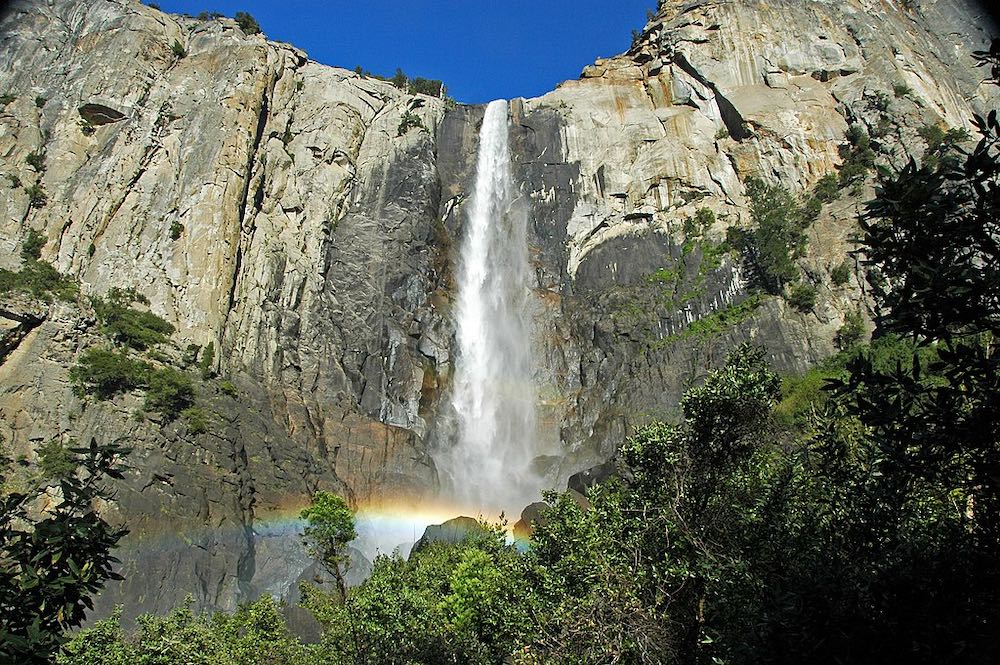 6. Stand on a Rocky Ledge at Taft Point
The view from Taft Point is not for the fainthearted, an exposed granite peak with commanding views of Yosemite Valley from 3,500 feet (1,066 m). Courageous (but cautious) hikers can walk to the edge of the small ledge at its very top and see what's happening on the valley floor. Taft Point is reached on a hike from Glacier Point Road or neighboring Sentinel Dome.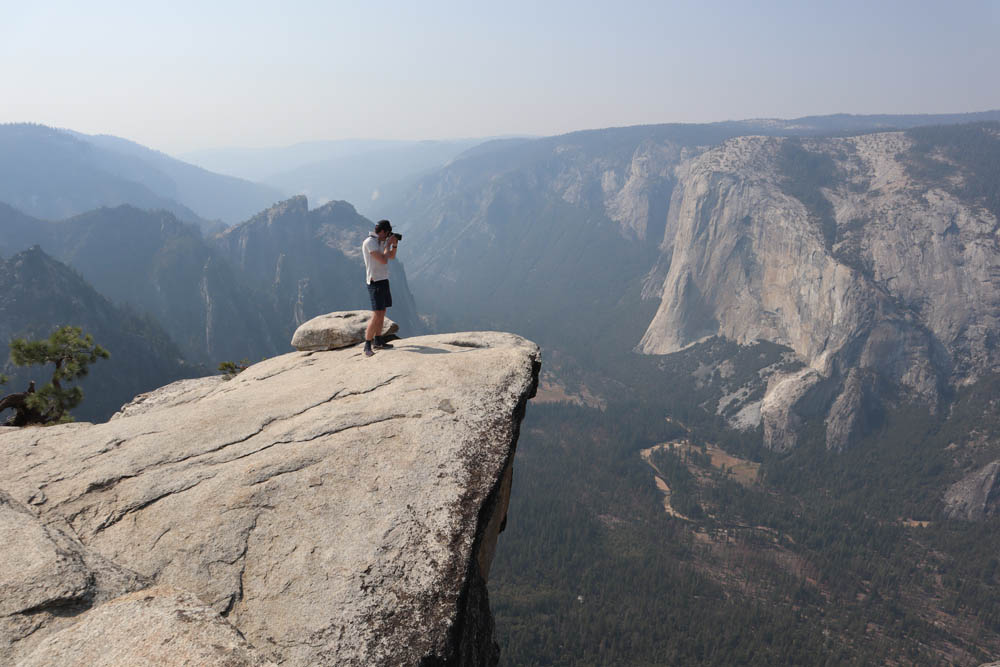 5. Walk Among Giant Sequoias at Mariposa Grove
The Mariposa Grove of Giant Sequoias is the finest of Yosemite's three sequoia groves. Home to over 500 giants, choose from several easy trails to explore the grove. Highlights include the cluster of sequoias known as the Bachelor and Three Graces, the 2,700-year-old Grizzly Giant, and the California Tunnel Tree, through which you can actually walk. Strolling around the Mariposa Grove makes you feel really small so be sure to check your ego at the door.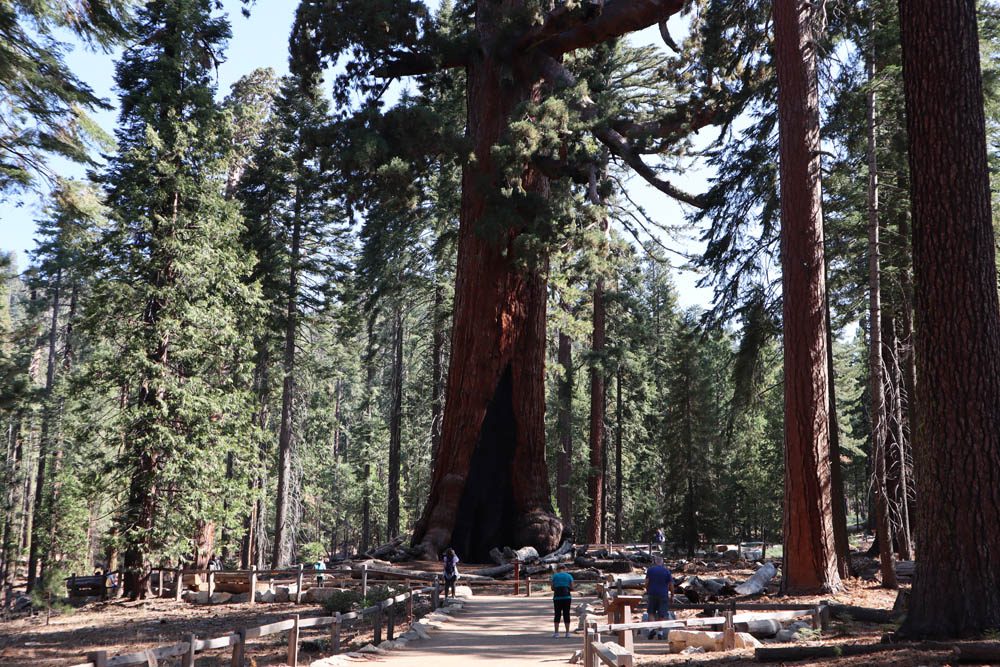 4. Feel the Power of Yosemite Falls
Known in some circles as the "tallest waterfall in North America", Yosemite Falls is actually made up of two waterfalls, Upper Yosemite Fall and Lower Yosemite Fall, which together with what's known as "the middle cascade" give Yosemite Falls a combined height of 2,425 feet (739 m). The waterfall is one of the natural features that give Yosemite Valley its fairytale-like appearance, but it's best experienced only during late spring and early summer when the snowmelt creates a serious flow. If the waterfall is active, take the easy paved trail to the base of Lower Yosemite Falls and for a serious hike, pick up the trail to Upper Yosemite Falls.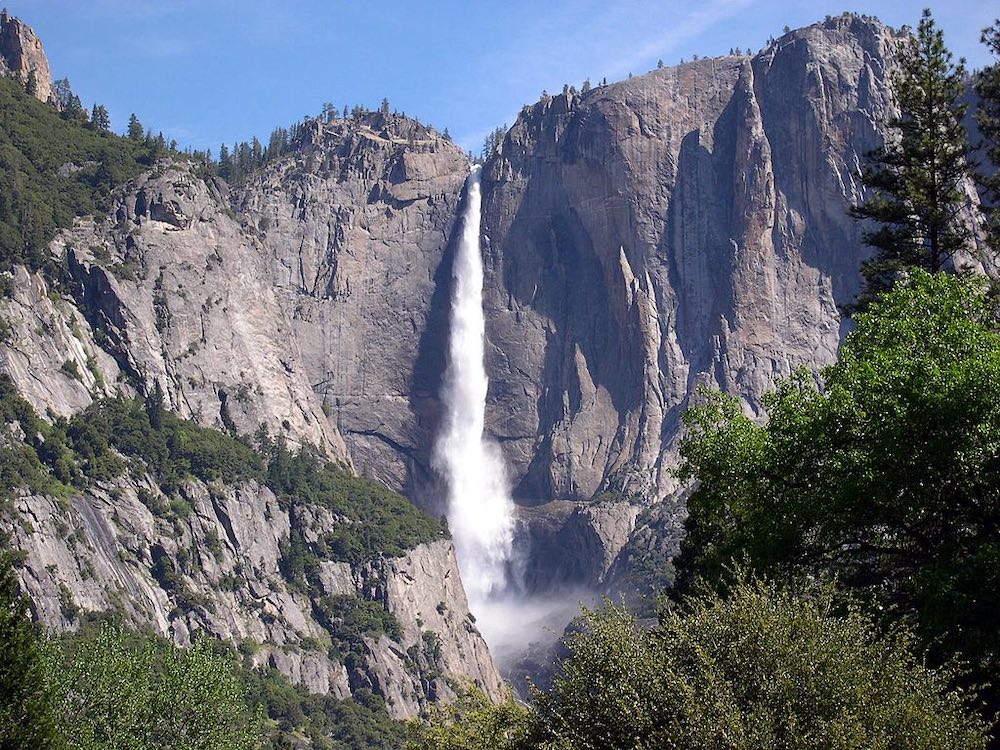 3. Take a Mental Picture of Yosemite Valley
Measuring seven miles in length and one mile across at its widest point, few natural sites are as striking as Yosemite Valley. Nicknamed "the incomparable valley", even the most tired eyes open wide when glimpses of the valley first come into view. Home to granite cliffs towering over 3,000 feet in height (900 m), plunging waterfalls, and picturesque meadows, Yosemite Valley is the park's main attraction. For the best vistas, head to Yosemite Valley View on a calm late afternoon when the valley's grandeur is reflected on the surface of the water, and to the elevated Tunnel View where you can catch the valley's top celebrities in a single frame.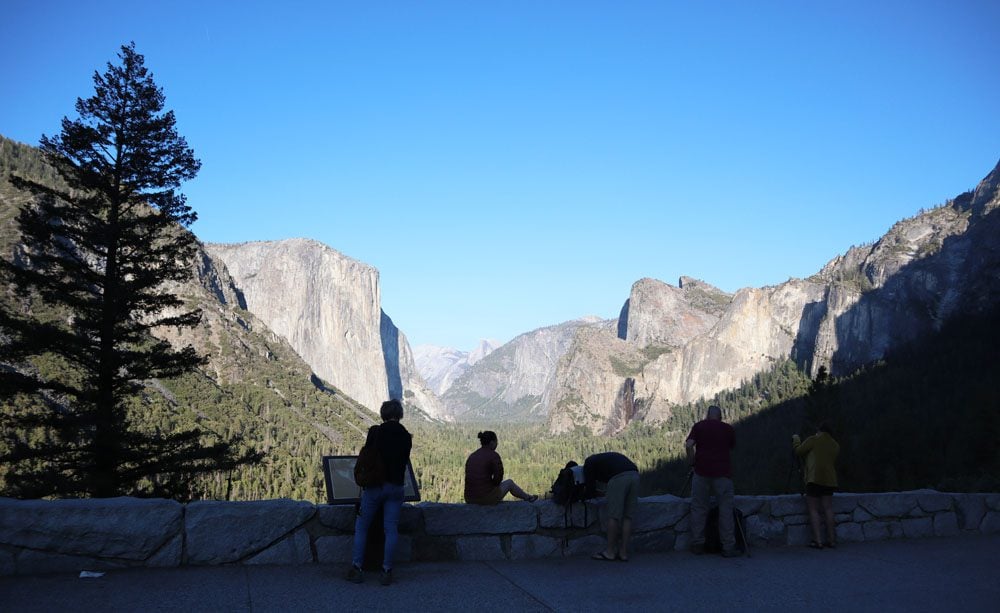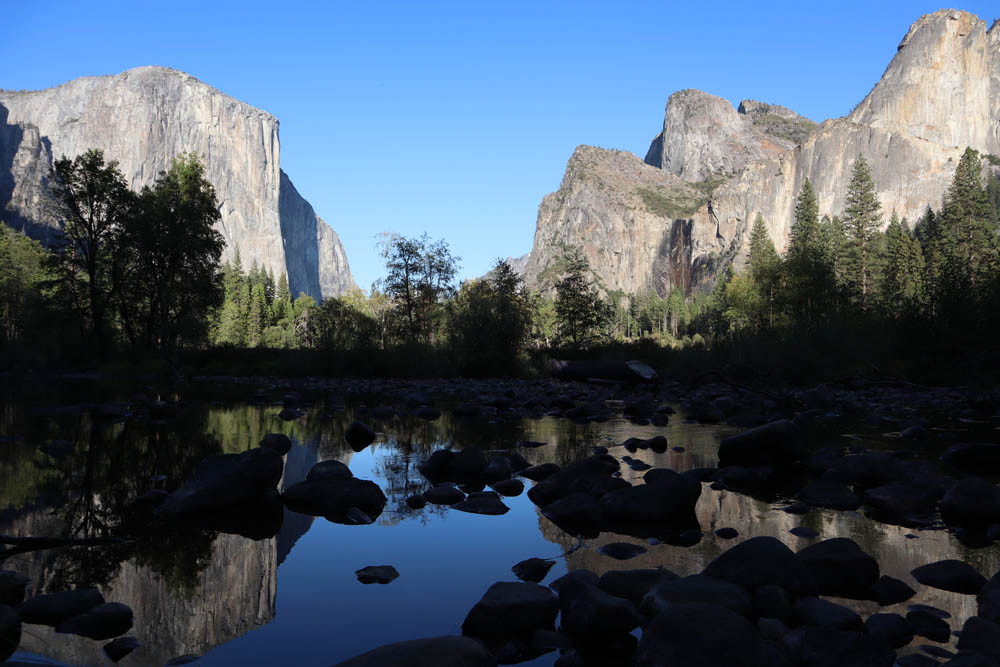 2. See Half Dome from Glacier Point
From a height of 3,214 feet (979 m), Glacier Point provides unparalleled views of Yosemite Valley and the surrounding area. This scenic viewpoint is positioned almost across from Half Dome, and with a pair of binoculars, you should be able to spot hikers on Half Dome's summit appearing as small as ants. Glacier Point is an extremely popular spot so you won't be here alone, but if you want some privacy, consider hiking up here on the Four Mile Trail.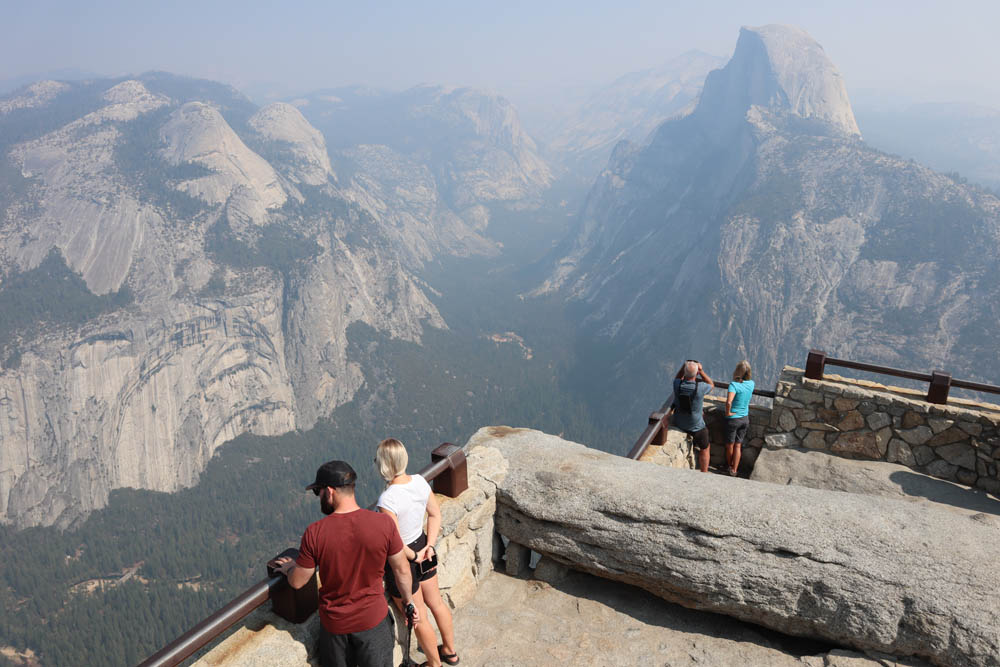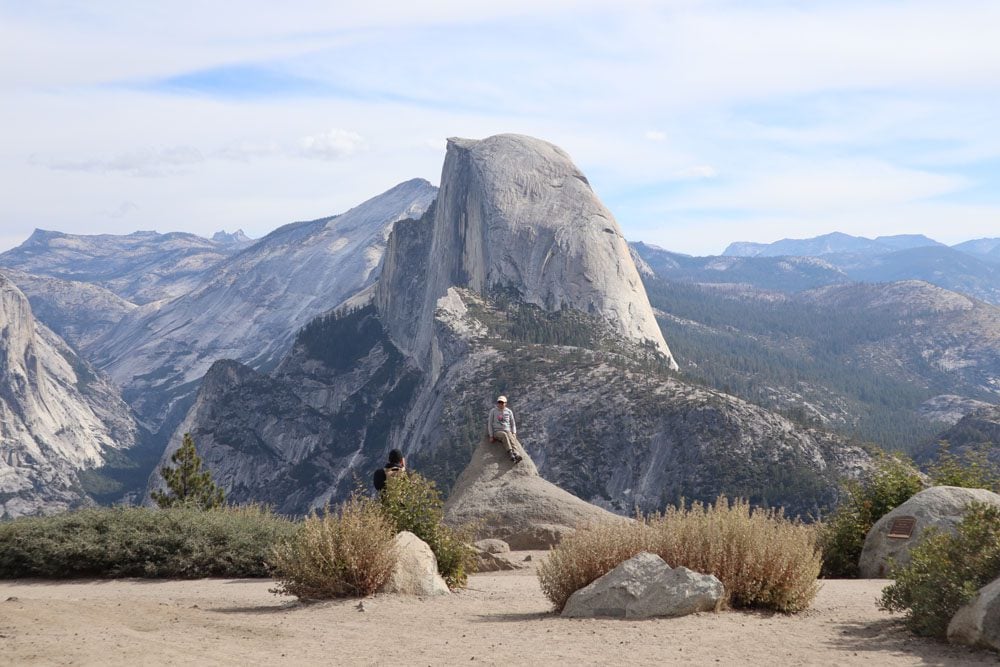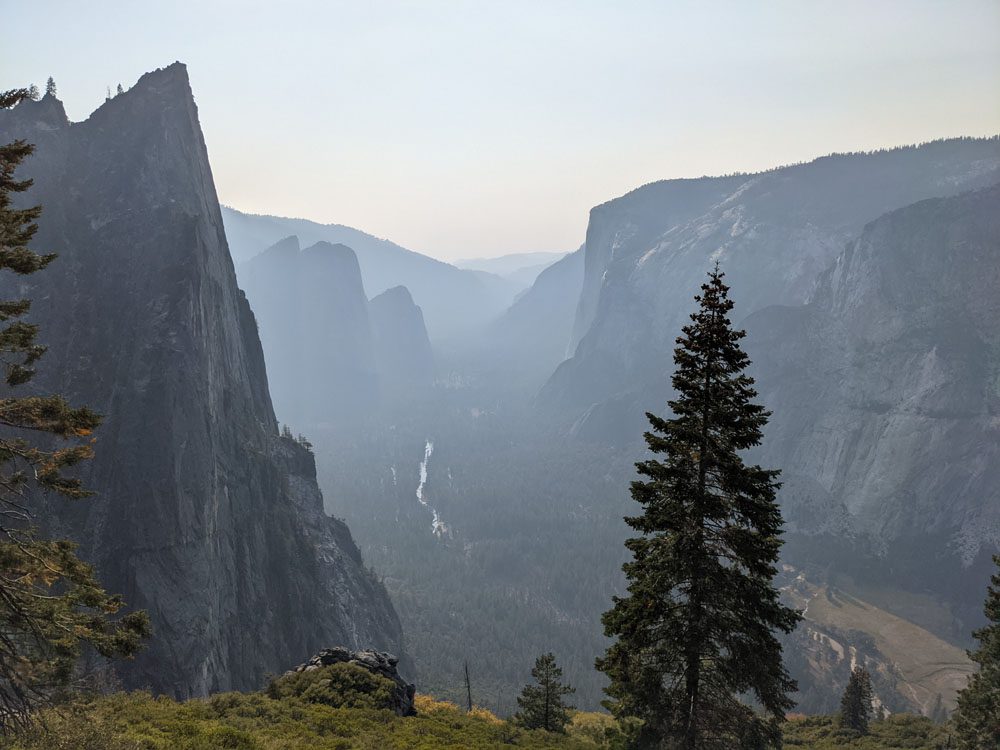 1. Hike to the Summit of Half Dome
Yosemite's granite peaks were created by powerful geological forces about 80-100 million years ago when chambers of magma crystallized to form hard granite rock. Uplift of this solid rock in later years gave them their height, and the natural forces of erosion and receding glaciers sculpted and polished the domes. Without a doubt, Half Dome is Yosemite's most popular celebrity. Rising to a height of 8,842 feet (2,695 m) and 5,000 feet purey from the valley floor, Half Dome is stunning from just about every angle. Half Dome's size and composition make it one of the largest rock faces in the world. It is possible to hike to the summit of Half Dome if you have a permit.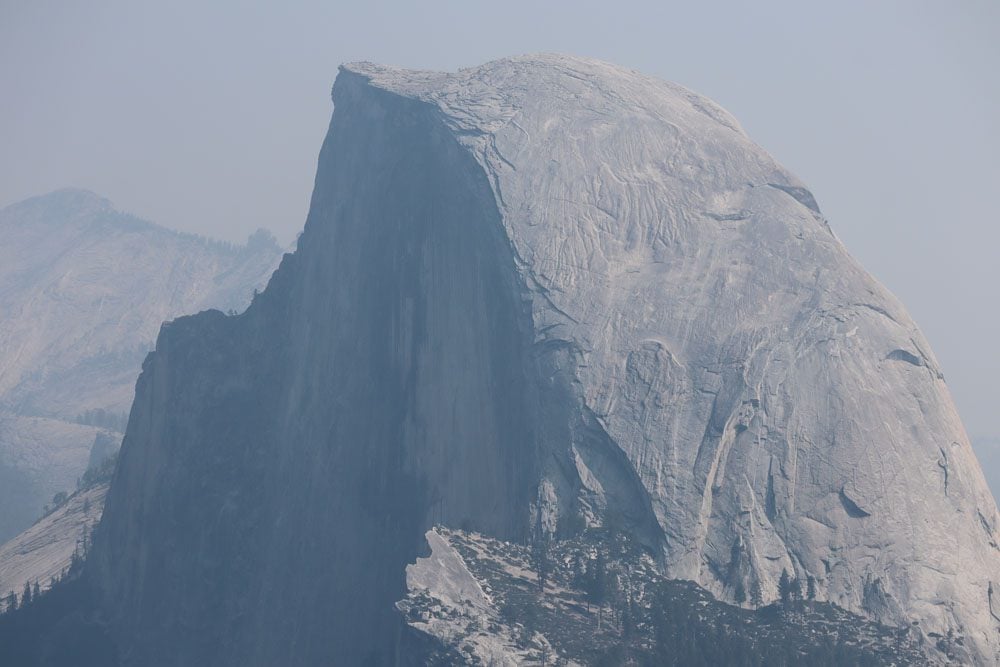 What's Next?
Now that you know what are the top things to do in Yosemite, it's time to begin planning your Yosemite adventure. For more information about Yosemite, including essential planning tips, the best hikes, and sample itineraries, check out the Yosemite travel guide collection.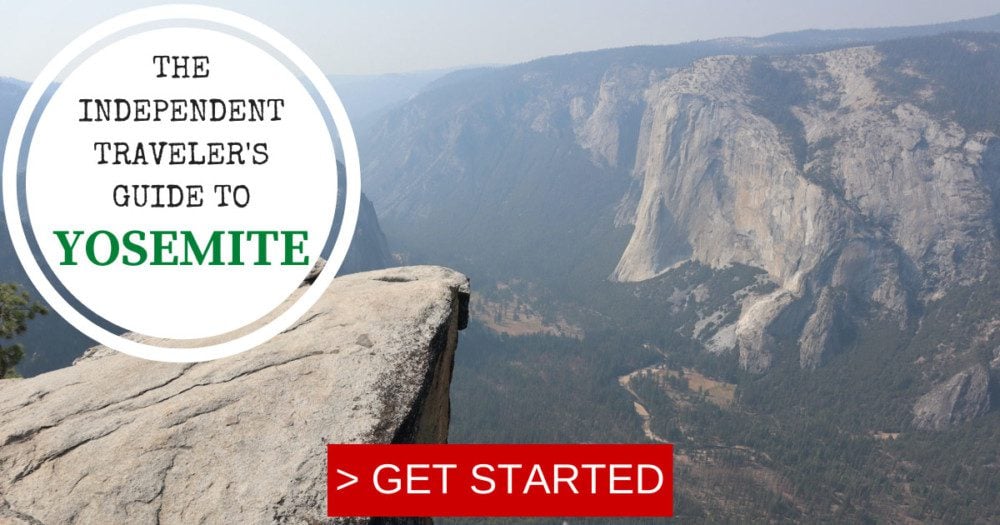 ---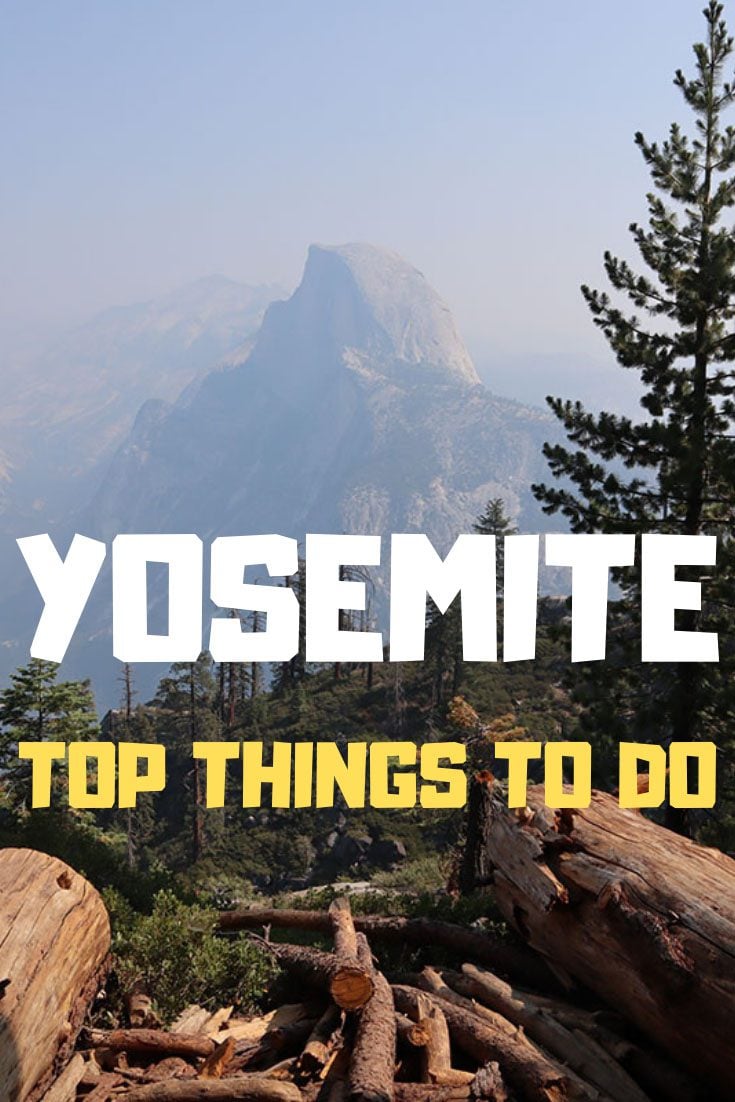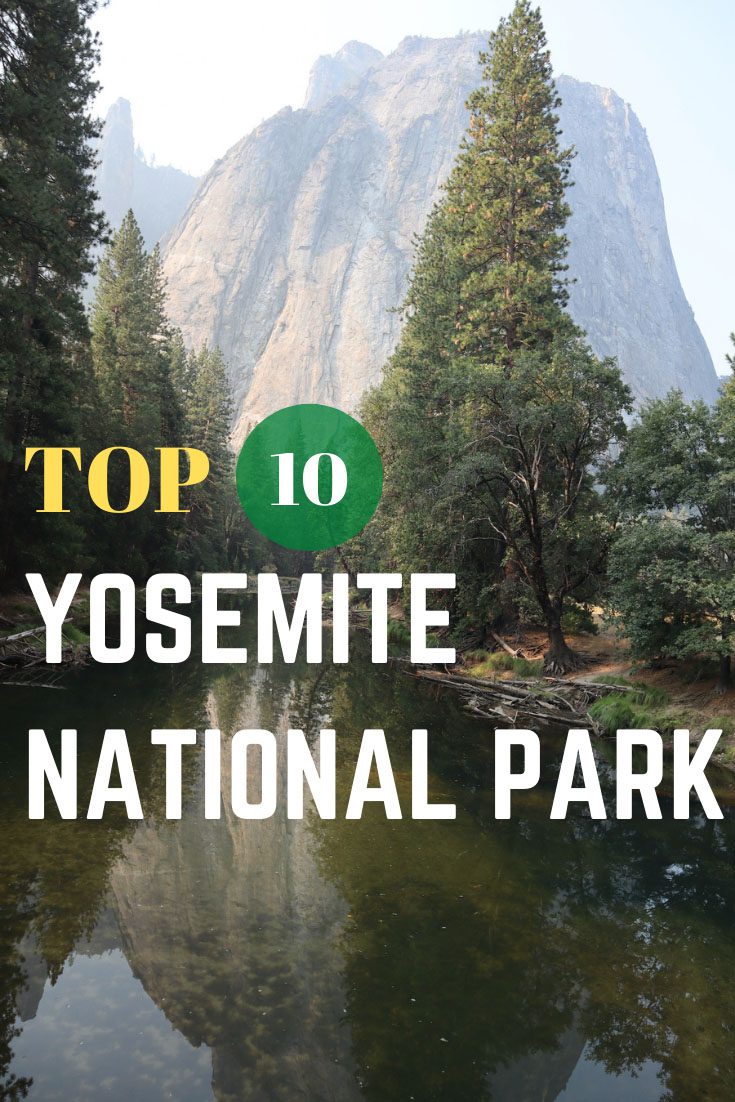 Pin These Images To Your Favorite Boards