1 Day In Yosemite: Day Trip To Yosemite Itinerary
One of America's most spectacular national parks, Yosemite's natural beauty often resembles a scene from a perfectly-painted masterpiece. But it's real and you're about to experience the artistic forces of nature at their best. While Yosemite is worthy of a longer visit, a one-day visit can be enough to get a good taste of the park. This Yosemite day trip itinerary will help make the most of your one-day visit.
I first visited Yosemite on a family trip back in the mid-90s and recently returned to thoroughly explore the national park. I spent five days driving and hiking in Yosemite as part of a long road trip in the American Southwest. This Yosemite day trip itinerary is based on extensive research and experience.
Why Visit Yosemite On a Day Trip?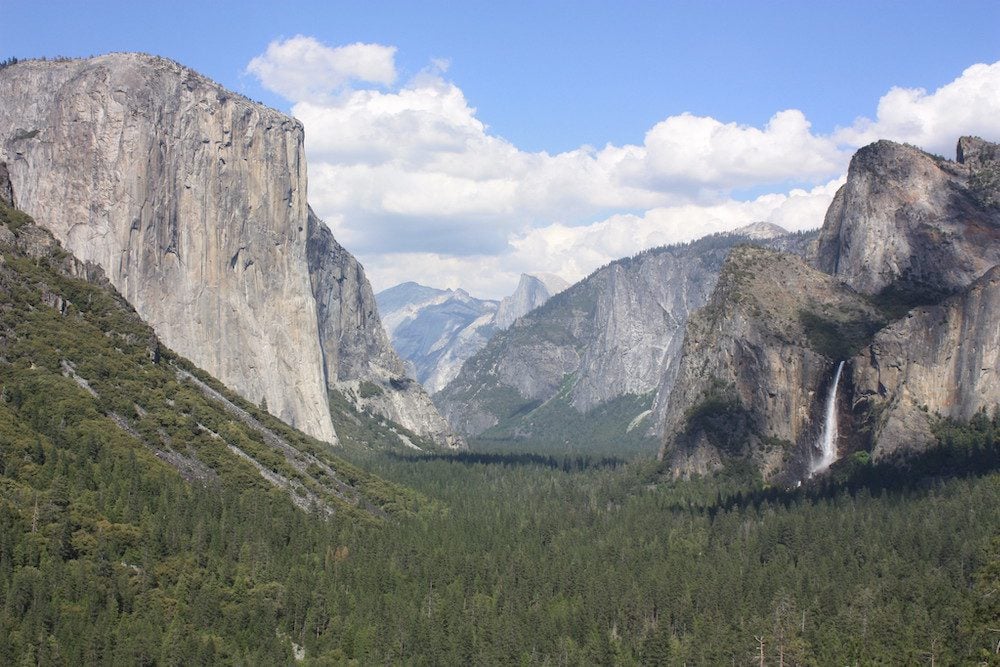 Yosemite Valley
One of the world's most dramatic natural landscapes, Yosemite Valley is striking from every angle and at every hour of the day. The valley's grassy meadow appears detached from the outside world by tall granite cliffs, some of which are tearing with waterfalls.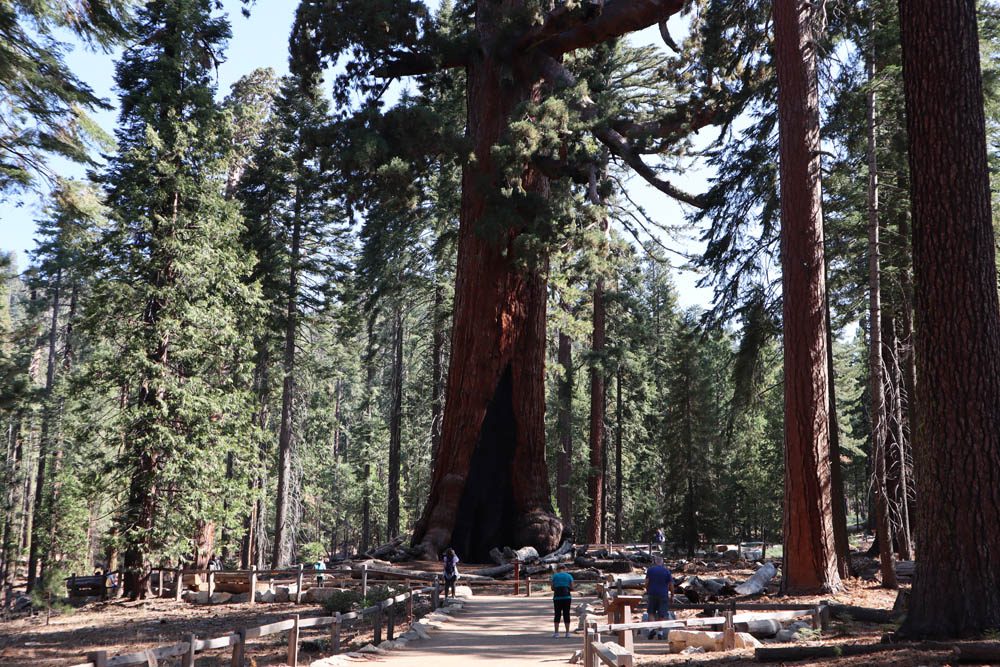 Giant Sequoias
At the edges of the national park, groves of giant sequoia trees have been aiming for the sky for thousands of years. Walking amongst these ancient giants helps to put life in perspective.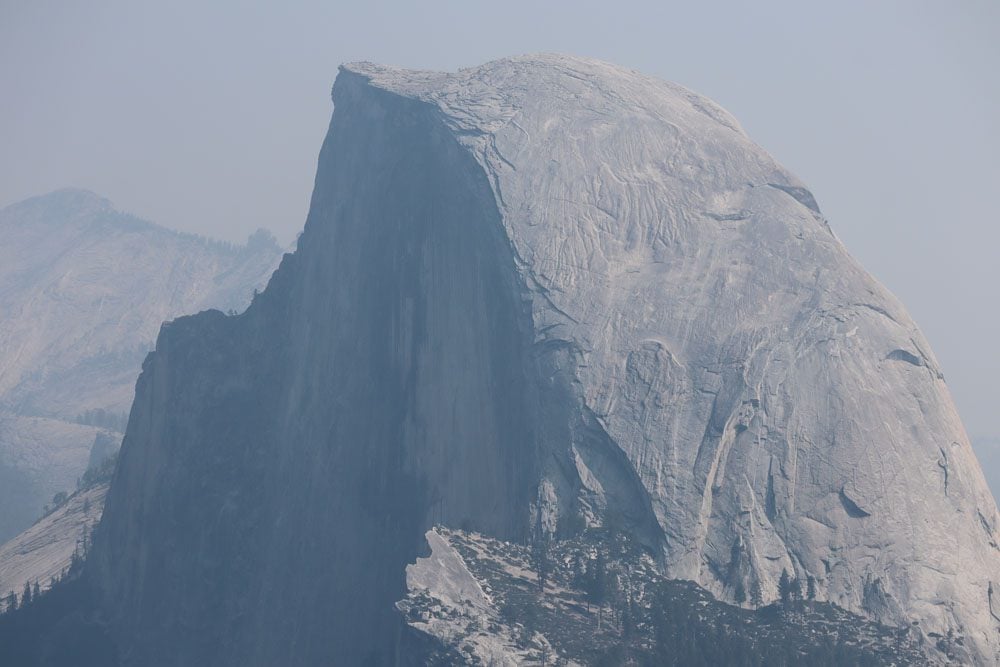 Glacier Point
Stare in the face of Half Dome from 3,214 feet. Glacier Point leaves most visitors speechless and for good reason. End your Yosemite day trip with the last rays of the sun painting Half Dome in shades of gold.
Is a Day Trip to Yosemite Enough?
Spending just one day in Yosemite is enough to get a taste of what the national park has to offer. If you spend the previous night close to the park and get an early start, you'll have enough time to properly see Yosemite Valley's top highlight and even squeeze in a few short walks, perhaps visit one of the giant sequoia groves, and get a bird's eye view of the valley from Glacier Point. Spending more than one day in Yosemite unlocks the opportunity to choose from one of Yosemite's longer and more rewarding hikes.
Additional Yosemite Resources
Check out the Yosemite travel guide collection for additional information, including essential Yosemite planning tips, the best hikes, and top things to do.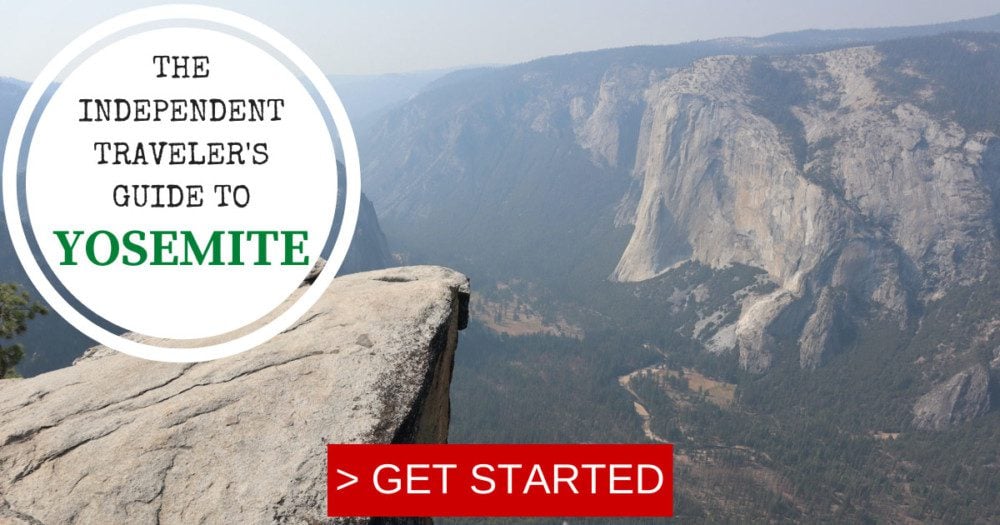 Yosemite Day Trip Itinerary Map
All places mentioned in this one day in Yosemite itinerary can be found on this companion map. Simply click on the image to open it in Google Maps.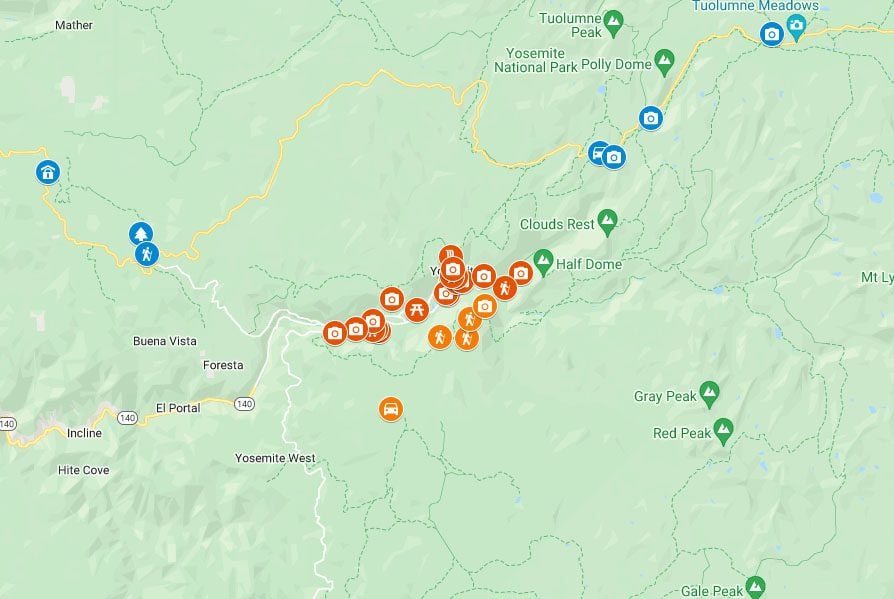 Morning: Sequoia Groves or Tioga Road
We'll spend the morning of this Yosemite day trip itinerary taking advantage of the sites along the road taken to enter the national park.
Leave enough time
It's best to begin exploring Yosemite Valley by late morning or very early afternoon so leave enough time for both sightseeing and driving to Yosemite Valley.
If Arriving from the West
If you drive to Yosemite from San Francisco or other western parts, you'll most likely use the Big Oak Flat entrance to enter the national park. Stop to get a few tips at the information station and continue to Tuolumne Grove.
Tuolumne Grove is one of Yosemite's three groves of giant sequoia trees. From the parking area, a paved trail heads down a pine forest for one mile before reaching the sequoia grove. This trail lies on a section of the historic Big Oak Flat Road which was one of the first roads to Yosemite. Once at the grove, the path goes in a loop around the major highlights, including the Fallen Giant and the Dead Giant Tunnel Tree. The walk back to the parking is uphill.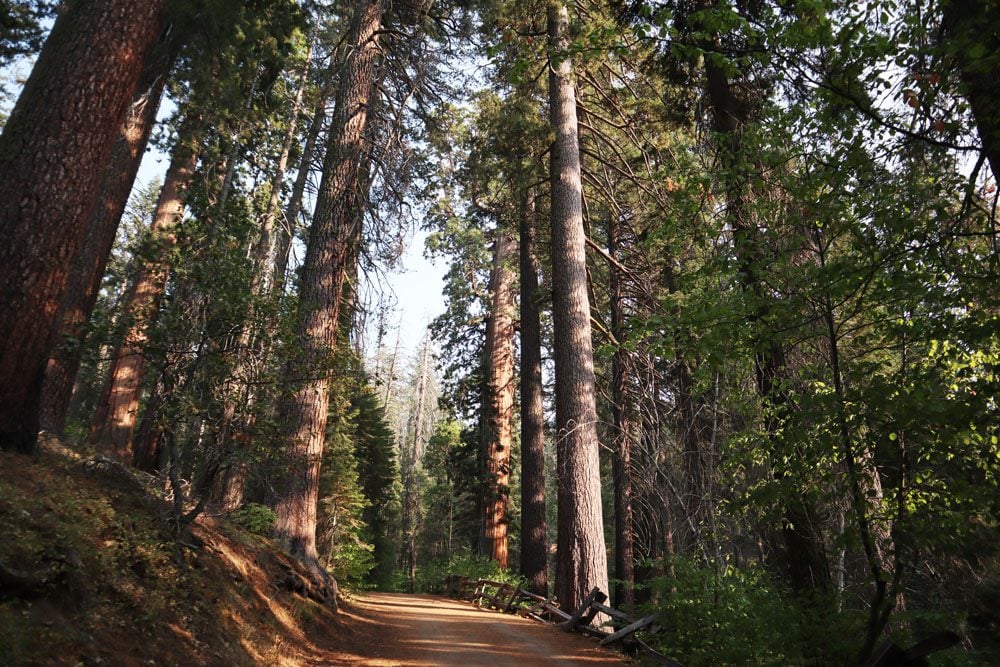 If Arriving from the East
If you drive to Yosemite from Death Valley or Lake Tahoe, entering from the east provides the most scenic gateway to Yosemite Valley. However, it's a long 39-mile journey on Tioga Road so don't spend too much time out of the car.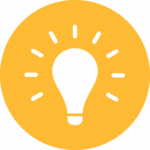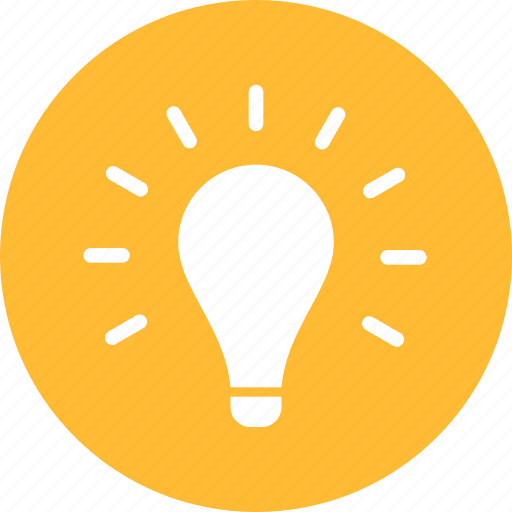 Pro Tip
Tioga Road is only open from approximately November to May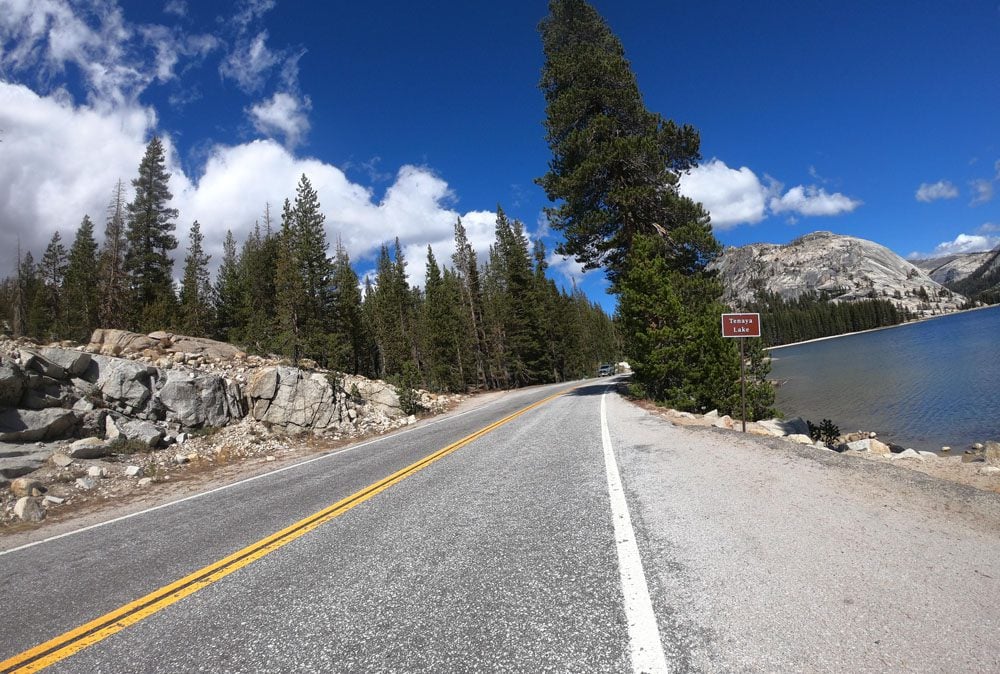 Highway 120 from Lee Vining begins with a sharp ascent over Tioga Pass, one of the most scenic stretches of road in the national park system. Beyond the Tioga Pass entrance, the elevation is over 8,000 feet (2,400 m) and on the stretch of road to Tuolumne Meadows, you might think you've been magically beamed to the Scottish Highlands.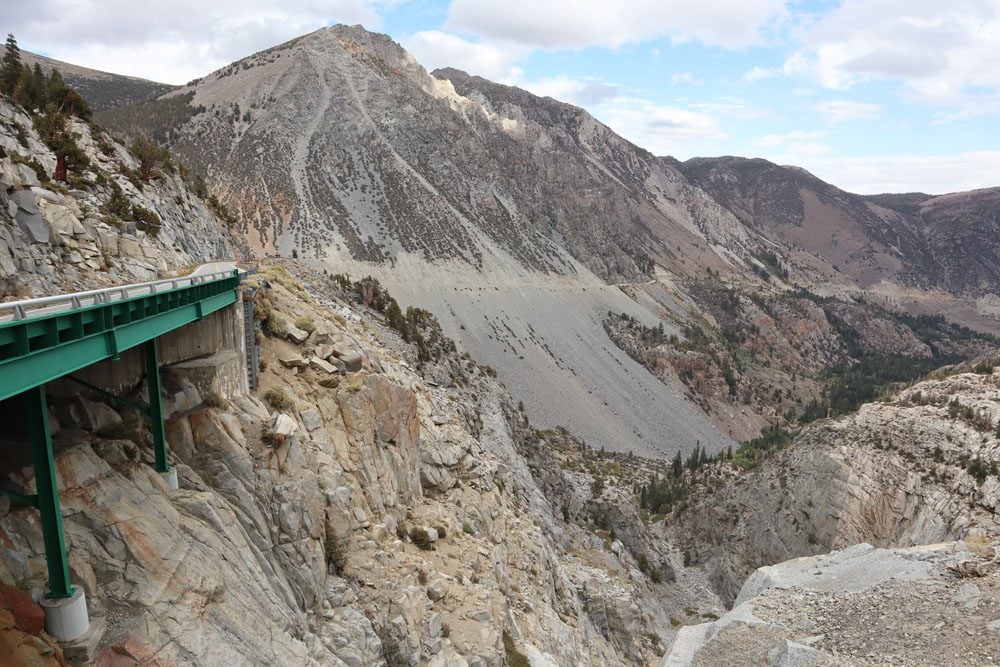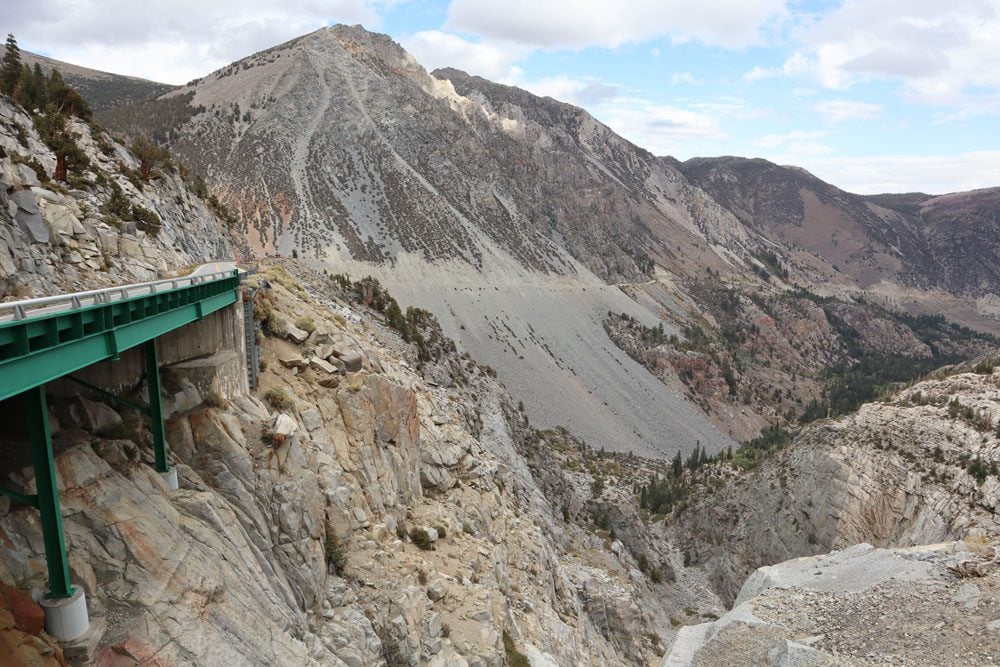 At Tuolumne Meadows, stop to stretch your legs and go for a short walk around the largest sub-alpine in the Sierra Nevada. Stop for a quick view of Tenaya Lake's beautiful backdrop and clear water before pausing again at Olmsted Point, one of the finest scenic lookouts in Yosemite. From up here, you'll catch your first glimpse of Half Dome.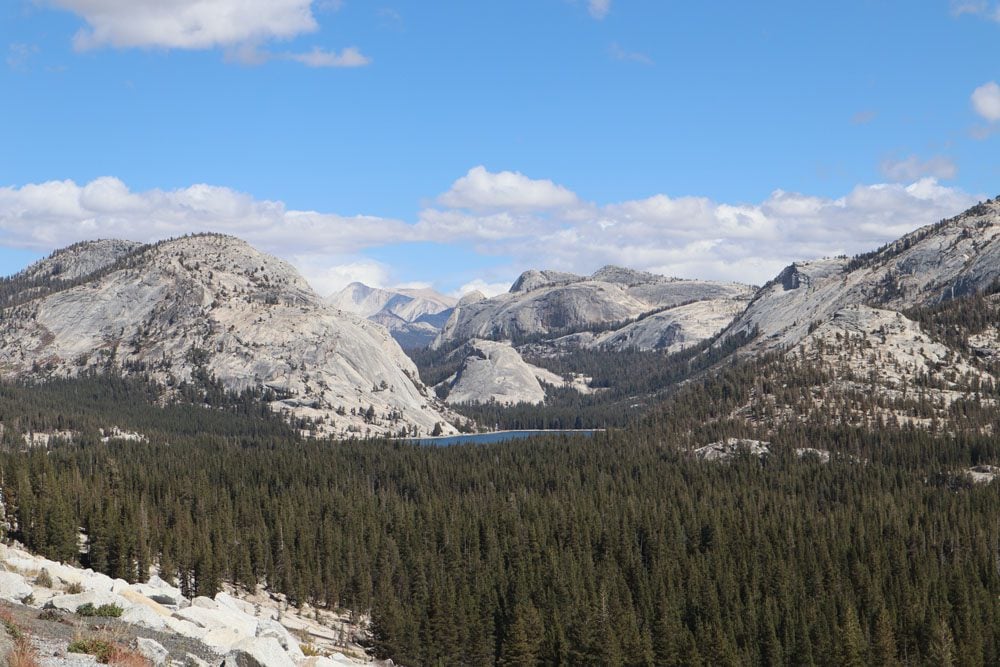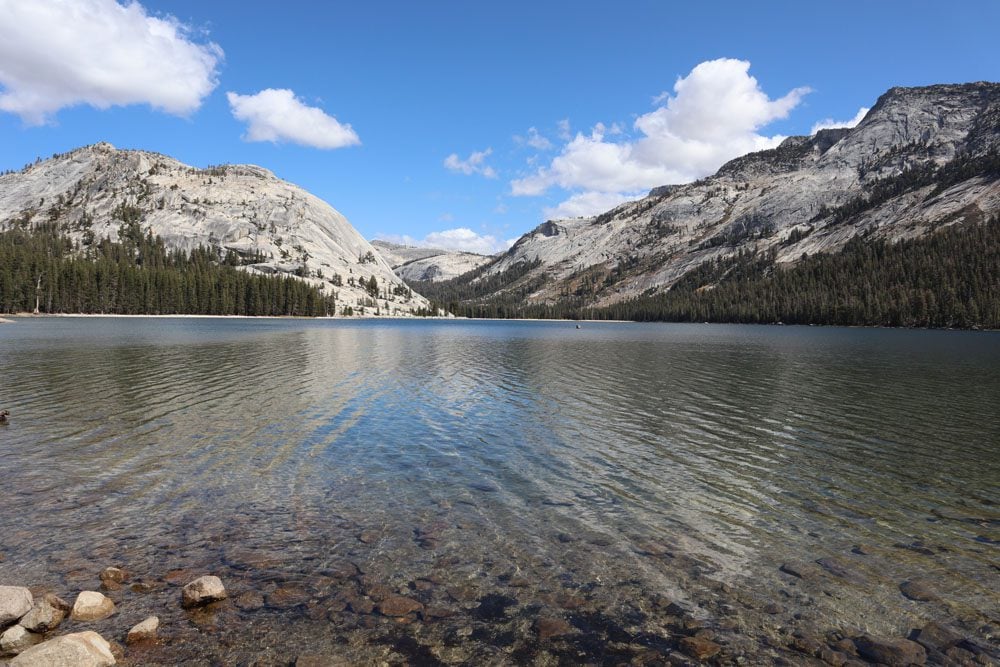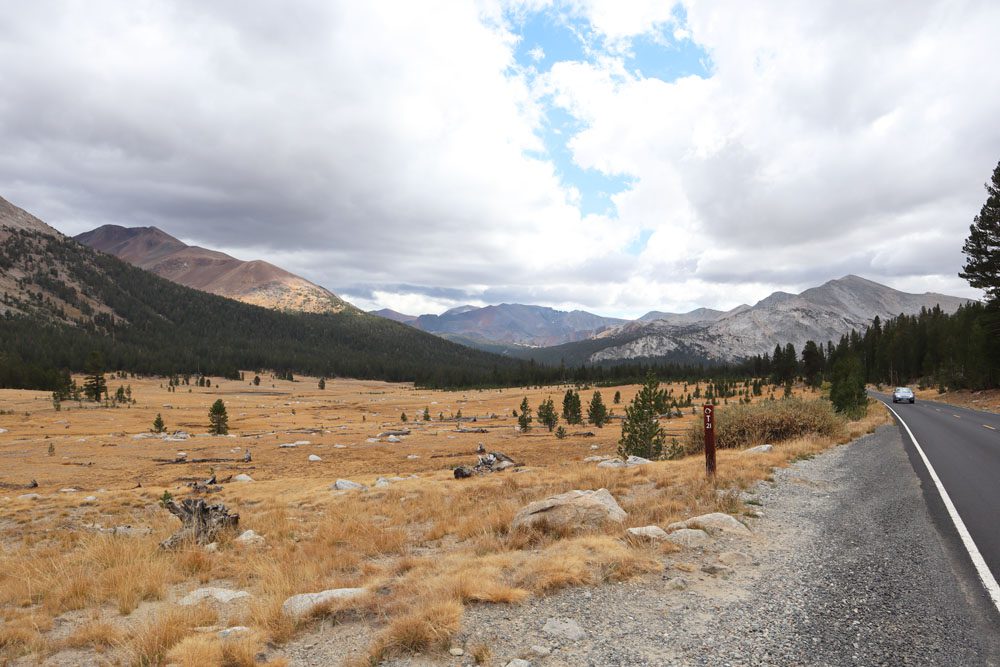 Tioga Road ends at Tuolumne Grove (see above), where you'll turn to Big Oak Flat Road to Yosemite Valley. In the interest of time, I don't recommend exploring Tuolumne Grove if you're just visiting Yosemite on a day trip.
If Arriving from the South
If you drive to Yosemite from the Los Angeles area or Sequoia and Kings Canyon, you'll likely enter the park from its southern entrance, just before the Mariposa Grove Welcome Plaza. This is a great opportunity to visit Mariposa Grove, the best giant sequoia grove in Yosemite.
The Mariposa Grove of Giant Sequoias is home to over 500 giants, some of which are well over 2,000 years old. From the parking area, it's about two miles to the grove's entrance, reached using a free shuttle (when in operation) or via an easy hiking trail (that adds considerable time to the visit).
At the grove, one of the two easy trails should be enough for a quick taste, either the Big Trees Loop Trail (0.3 miles) or the slightly longer Grizzly Giant Loop Trail (2 miles). Leave the grove's longer trails for a return visit. Highlights include the cluster of giants known as the Bachelor and Three Graces, followed by the Grizzly Giant, and the California Tunnel Tree, through which you can actually walk.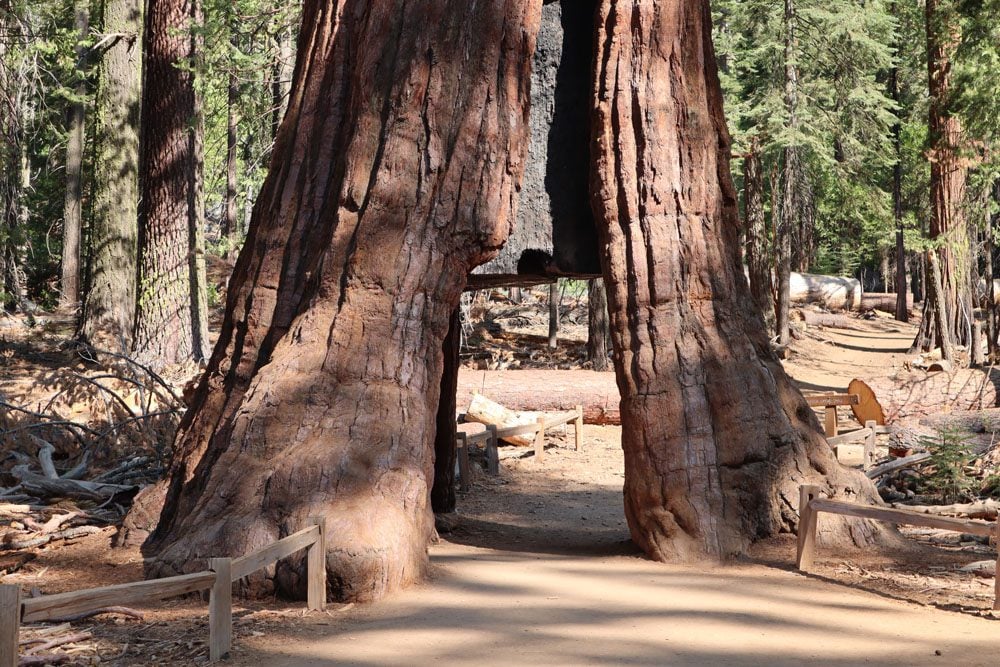 Early Afternoon: Yosemite Valley
Spend the better part of the late morning or very early afternoon exploring Yosemite Valley, the national park's magnificent gem. Few natural sites are as striking as Yosemite Valley. Nicknamed "the incomparable valley", even the most tired eyes open wide when glimpses of the valley first come into view. Home to granite cliffs towering over 3,000 feet in height (900 m), plunging waterfalls, and picturesque meadows, Yosemite Valley is the park's main attraction.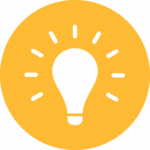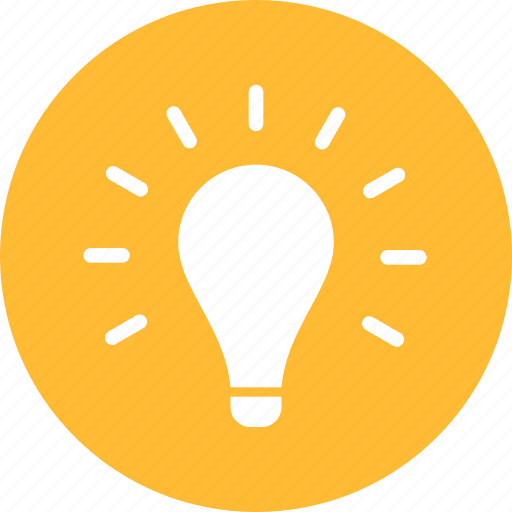 Pro Tip
Yosemite Valley's roads are primarily one way. The following itinerary takes this into account, looping around the valley from Southside Drive and exiting via Northside Drive towards Glacier Point Road.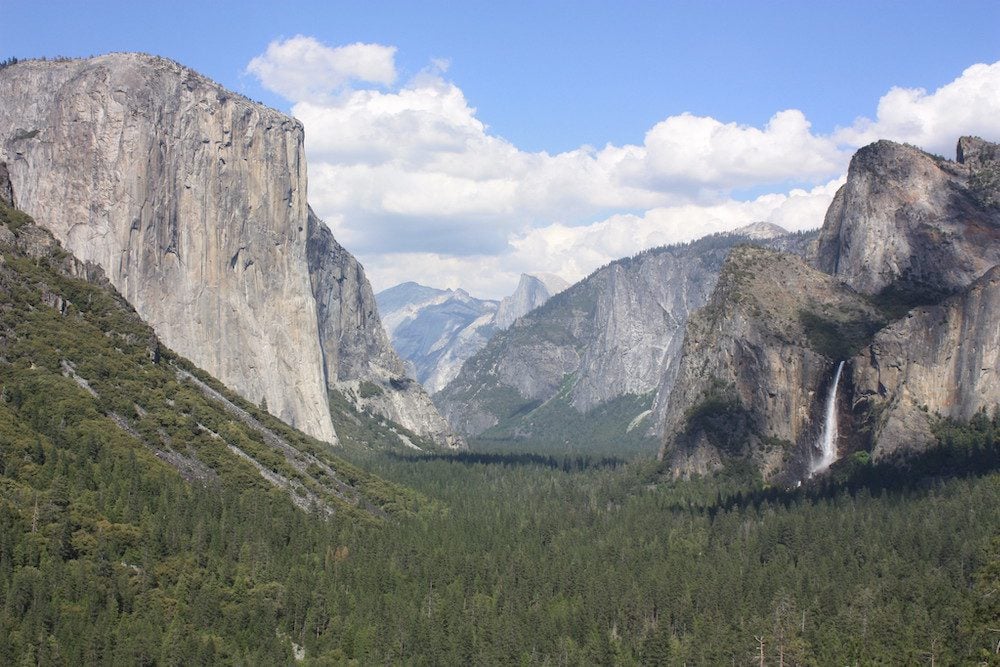 Bridalveil Fall
The native Ahwahneechee called this area pohono, meaning "spirit of the puffing wind" and European-Americans named it Bridalveil Fall because of the veil-like effect when the wind tosses the water in the air. Bridalveil Fall is one of Yosemite Valley's two impossibly scenic waterfalls, cascading to the valley floor from a height equal to a 62-story building (620 feet | 189 m).
Stop at Bridalveil Falls Viewpoint to catch your first view of the waterfall and then take the short hike to inspect it from up close. Keep in mind that the waterfall is usually very dry and practically non-existing in the late summer and early fall months.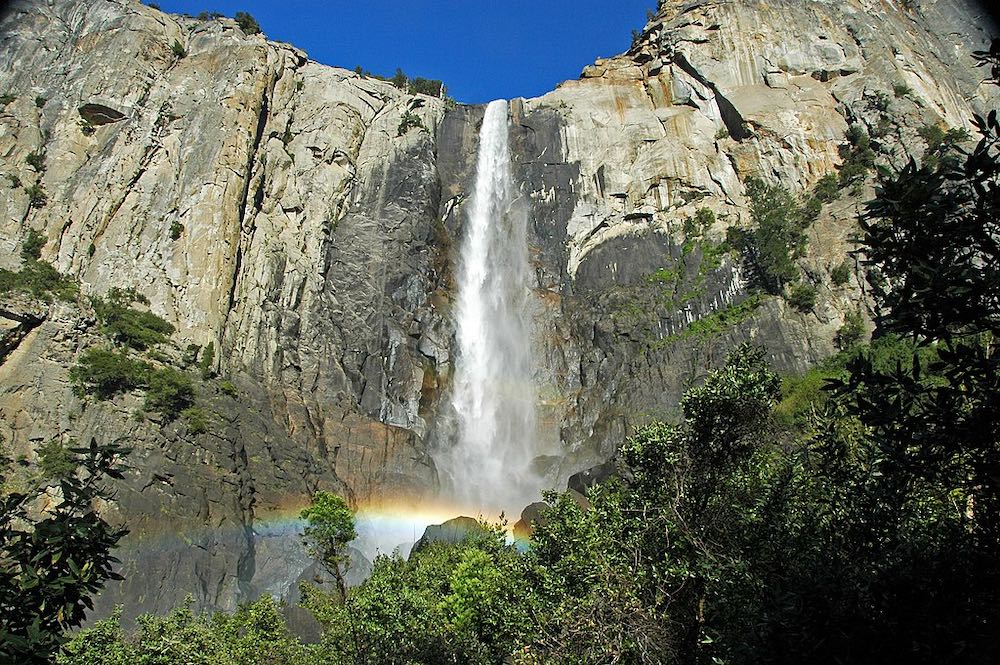 Picnic Lunch at the Swinging Bridge
Yosemite Valley is crossed by the Merced Valley. The bridges that cross the river offer pretty and almost unobstructed views of the majestic valley. Stop at the Swinging Bridge to enjoy the views but also pause for a picnic lunch. If you haven't brought any, you can purchase groceries or food-to-go at Curry Village or Yosemite Village. From the swinging bridge, it's a quick drive to Berg Bridge and Sentinel Bridge where the ritual continues.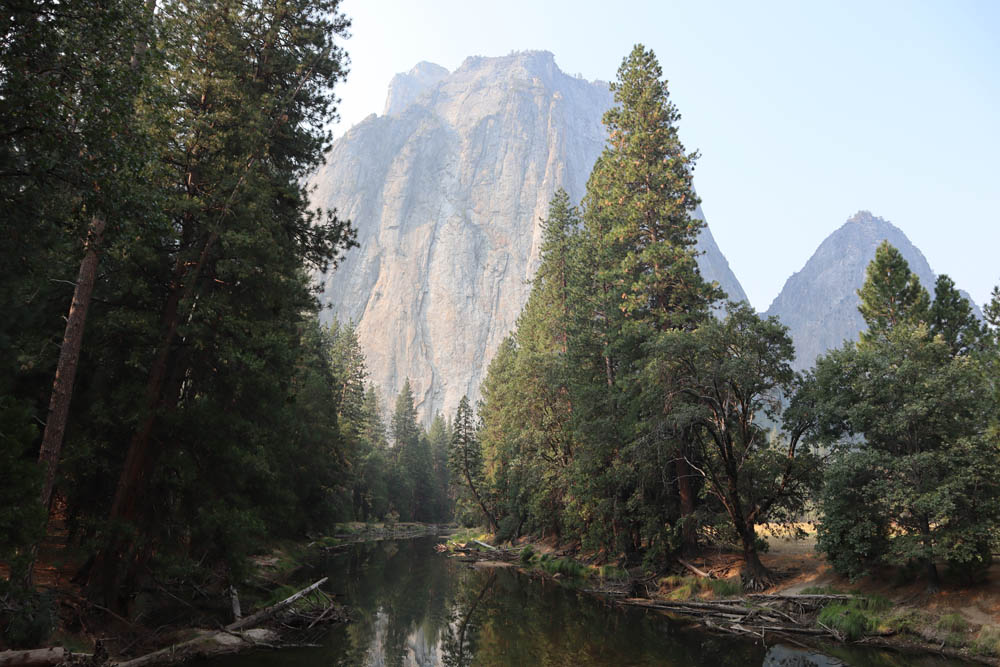 Optional Walk to Mirror Lake
If it's spring or early summer, this little detour can be quite pleasant. Park your car at or between Curry Village and Upper Pines, and pick up the trail to Mirror Lake. The road to Mirror Lake might be closed to vehicle traffic, a more convenient way to reach the lake. When Mirror Lake is full, visitors are rewarded with a beautiful reflection of Half Dome on the calm surface of the water.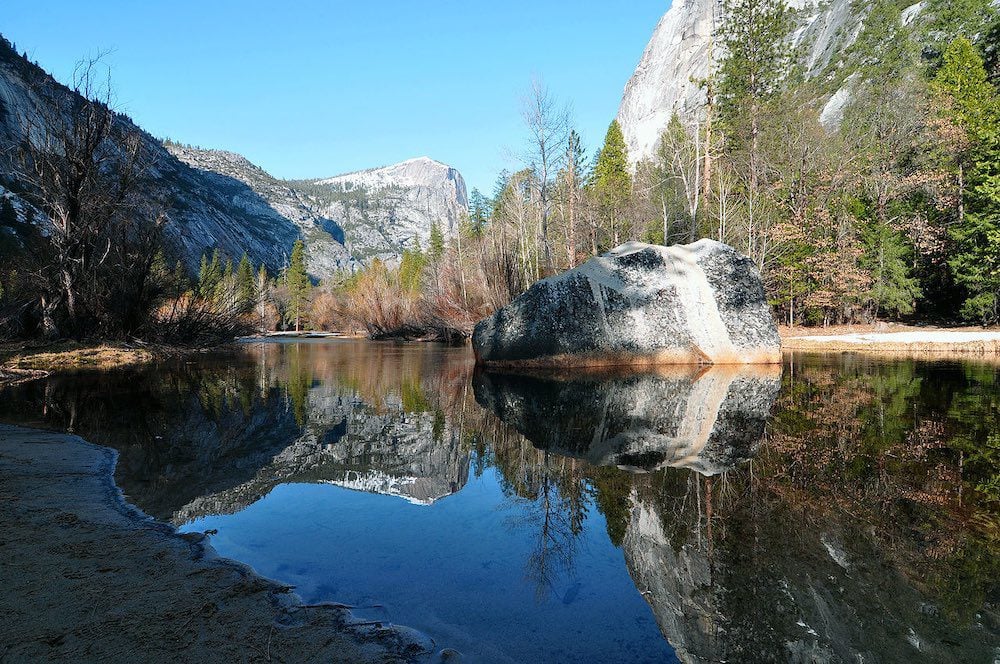 The Ahwahnee Hotel
At Yosemite Village, stop for lunch if you haven't had any yet but don't forget to walk or drive to the historic Ahwahnee Hotel. Opened in 1927, see how the structure blends into its surroundings with wood and rock on the exterior, and then head inside to see the exquisite interior decor, inspired by Native American motifs.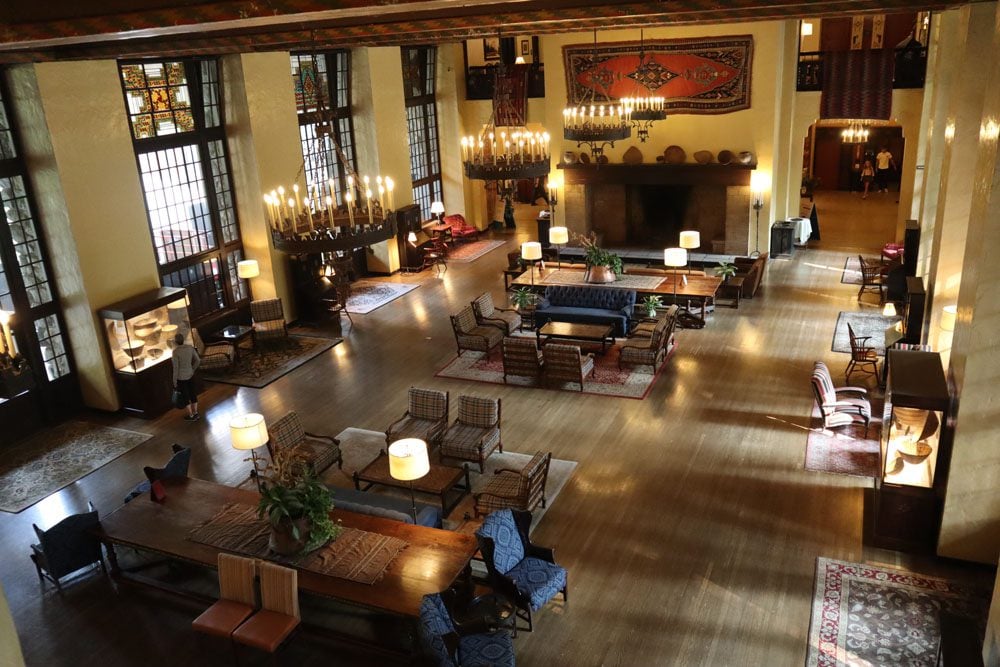 Sentinel & Cook's Meadows
Yosemite Valley's meadows take up the lush flat ground at its center. Exploring the meadows provides somewhat an escape from the crowds that gather along the main road and also a unique vantage point of Yosemite Falls, Half Dome, Glacier Point, and Sentinel Rock. A short and easy trail loops around Cook's Meadow and Sentinel Meadow. Do all or part of the trail and keep your eyes peeled for wildlife.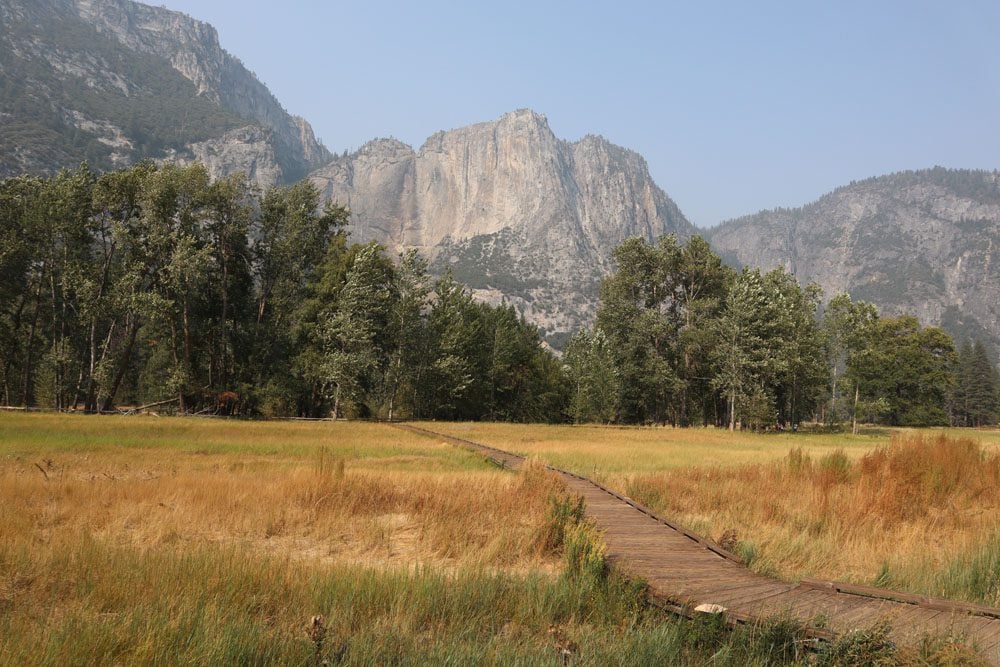 Yosemite Falls
Yosemite Falls is known in some circles as the "tallest waterfall in North America" but it is actually made up of two waterfalls, Upper Yosemite Fall and Lower Yosemite Fall, that together with what's known as "the middle cascade" give Yosemite Falls a combined height of 2,425 feet (739 m).
Yosemite Falls is one of the park's top highlights, best experienced during late spring and early summer when the snowmelt creates a serious flow. Come late summer, there is little left to see but giant boulders. If the waterfall is active, take the easy paved trail to the base of Lower Yosemite Falls.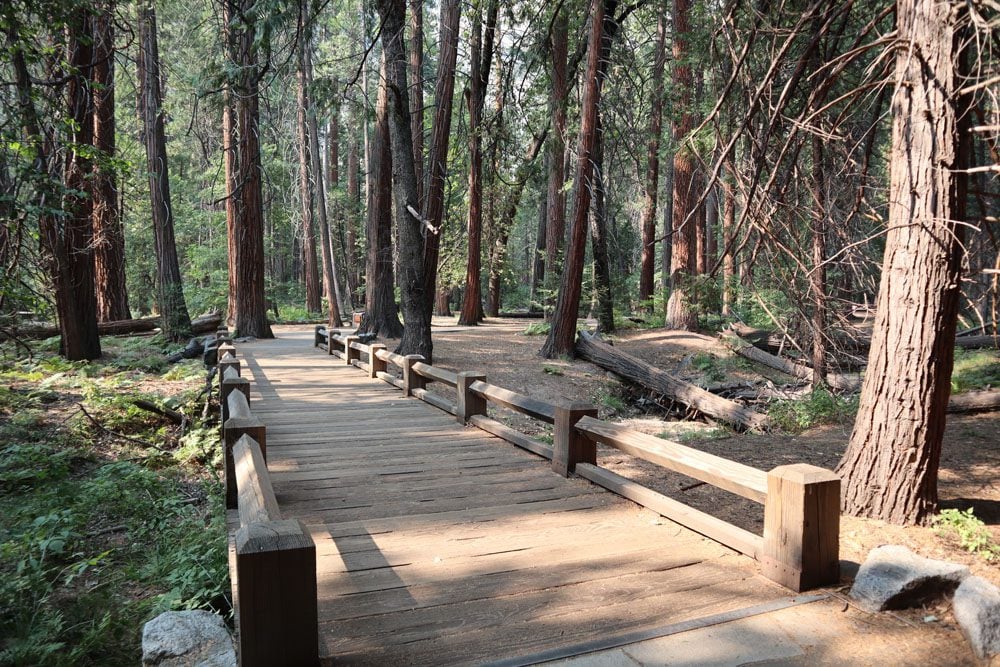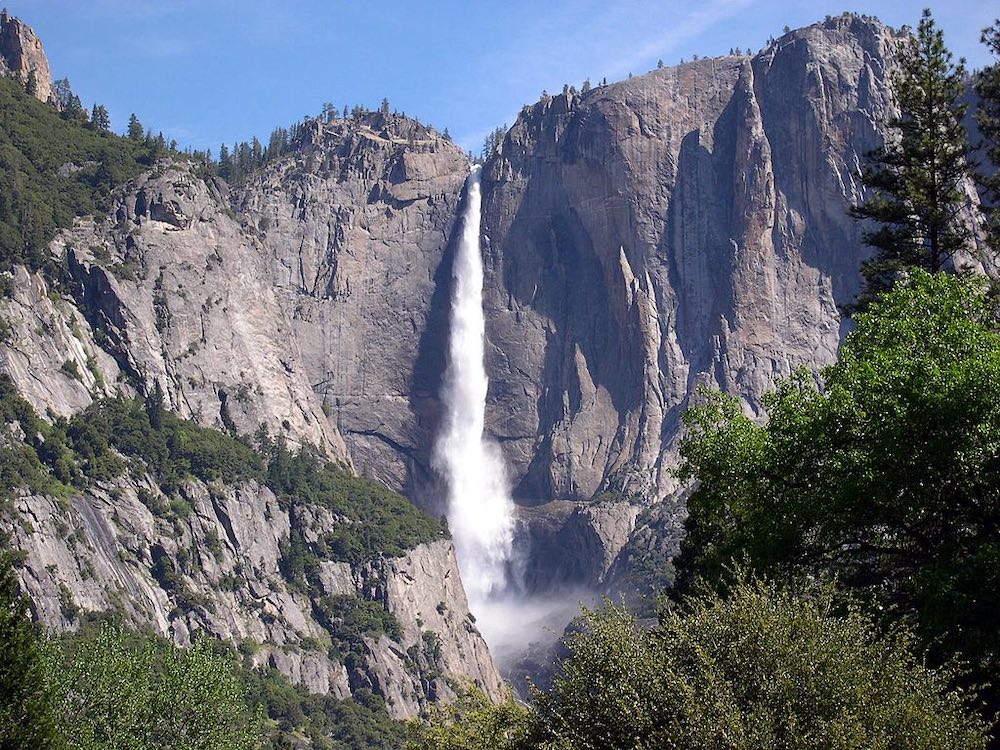 El Capitan
Yosemite Valley is hidden from the outside world by giant granite cliffs. One of the park's iconic cliffs is El Capitan, rising almost vertically to a height of 3,593 feet (1,095 m). Rock climbers take to the challenge during the warmer months but, if you're an "ordinary" visitor, you'll need to strain your neck a little to admire El Capitan from the valley floor. The best spots to see El Capitan from Yosemite Valley are in the section of Northside Drive between the El Capitan Picnic Area and the Hanging Valley Viewpoint.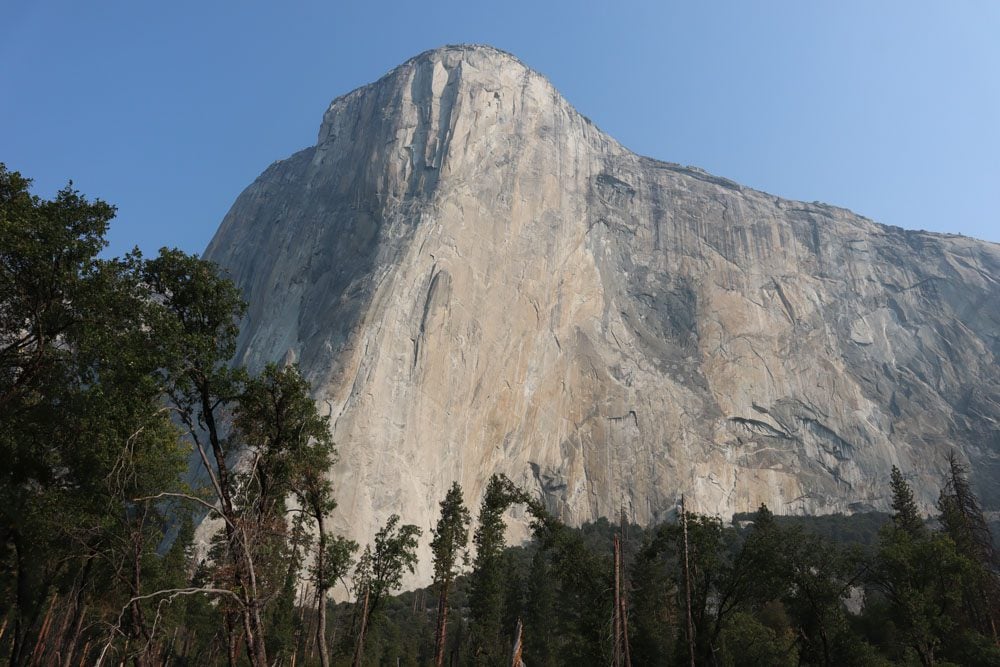 Hanging Valley Viewpoint
See Bridalveil Fall and the Merced River in a single frame from Hanging Valley Viewpoint. It's best to come here in the afternoon when the sun is high in the sky or has already well-transitioned west.
Yosemite Valley View
Many pictures you see of Yosemite Valley were taken at or around Yosemite Valley View (simply known as Valley View). On a calm day with little wind, the valley's grandeur is reflected on the surface of the calm water.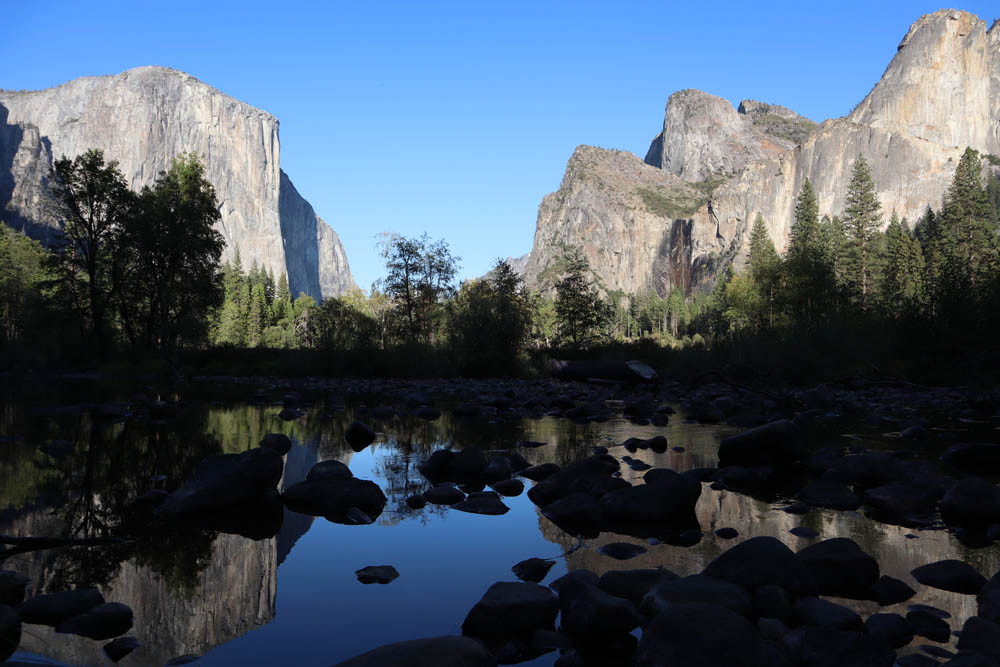 Tunnel View
Together with Yosemite Valley View, Tunnel View provides a perfect vista of Yosemite Valley and should be visited in the late afternoon (or even at sunset). But unlike the former, Tunnel View is slightly elevated, providing a unique and unforgettable vantage point of Yosemite Valley.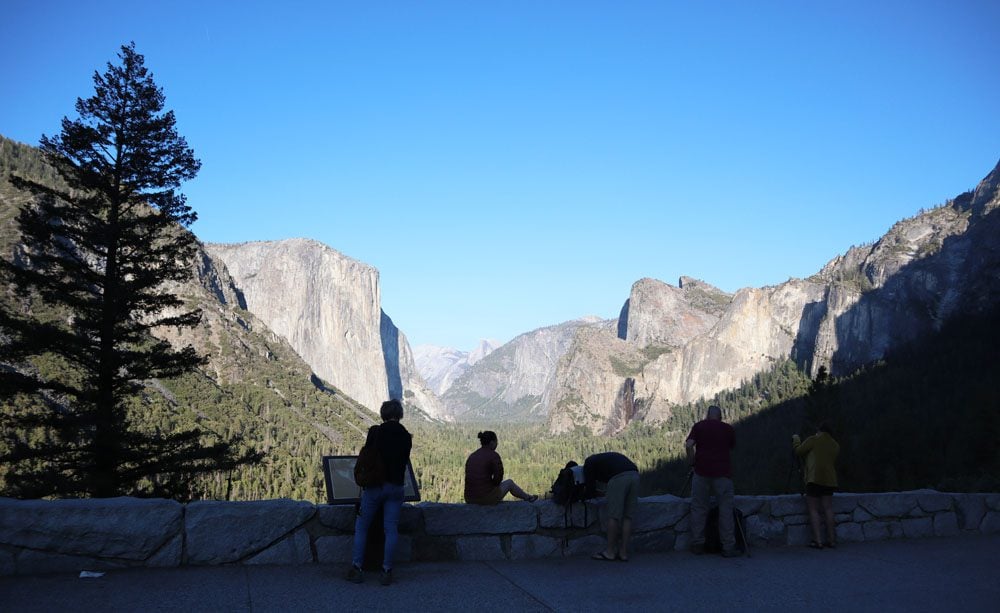 Late Afternoon: Glacier Point
Now that we've explored Yosemite Valley's top highlights, we'll spend the rest of the afternoon on this Yosemite day trip exploring the high ground. Glacier Point is considered the finest scenic viewpoint in Yosemite and that's where we'll wrap up this one day in Yosemite itinerary.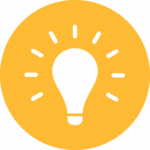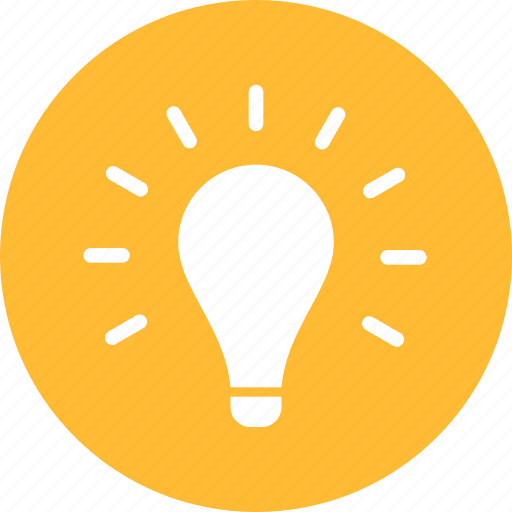 Pro Tip
Keep in mind that Glacier Point is 32 miles (51 km) from Yosemite Valley so don't lose track of time. There are a couple of short hikes in this area, just before Glacier point, so plan to shorten the previous sections of the day's itinerary if you wish to hike.
If you entered Yosemite from the south
If you entered the park via Mariposa Grove, you can technically do this section right after, just before entering Yosemite Valley. If you choose this route, be very conscious of the time so you don't miss out on Yosemite Valley's highlights. If it's late summer or early fall, there's a good chance that both Yosemite and Bridalveil Falls are dry, giving you a little extra time. End the day at Tunnel View.
Glacier Point Road
Open from late spring to late fall, Glacier Point Road provides access to Glacier Point and the Badger Pass Ski Area. The better part of the road is quite monotonous as it crosses a forest of redwoods, but towards the end, several bends reveal pretty vistas. The road ends at Glacier Point.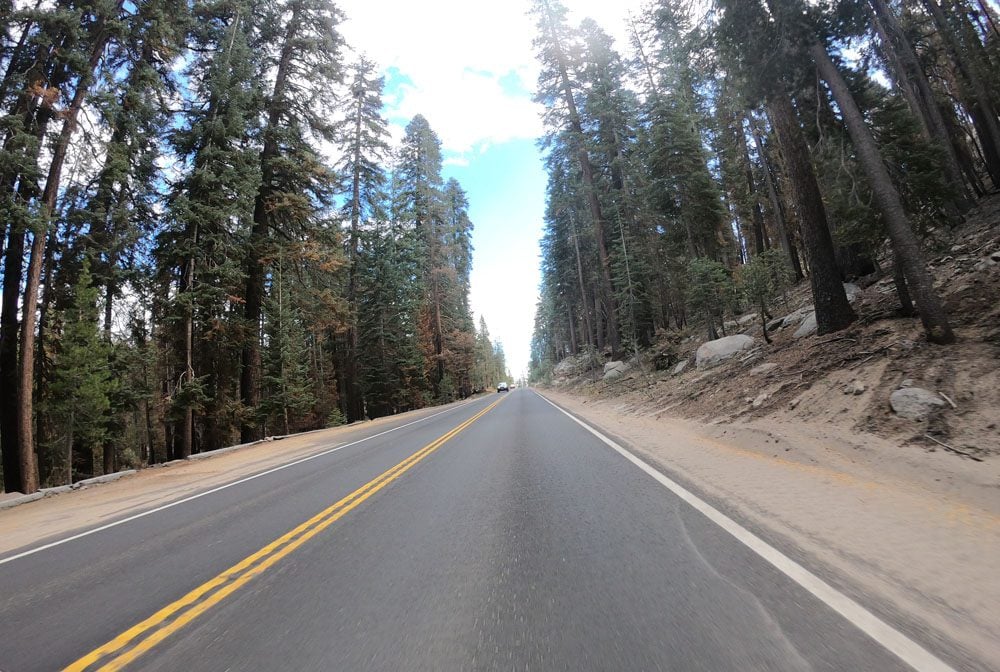 Taft Point & Sentinel Dome
Among the best hikes in Yosemite, trail access to both Taft Point and Sentinel Dome is from the same parking area. They can both also be reached via a trail from Glacier Point, but there won't be enough time for that. You can choose to hike to either Sentinel Dome or Taft Point, or embark on a five-mile loop and see both.
From the summit of Sentinel Dome, enjoy a slightly different vantage point of Half Dome than the one from Glacier Point, and also catch views of El Capitan.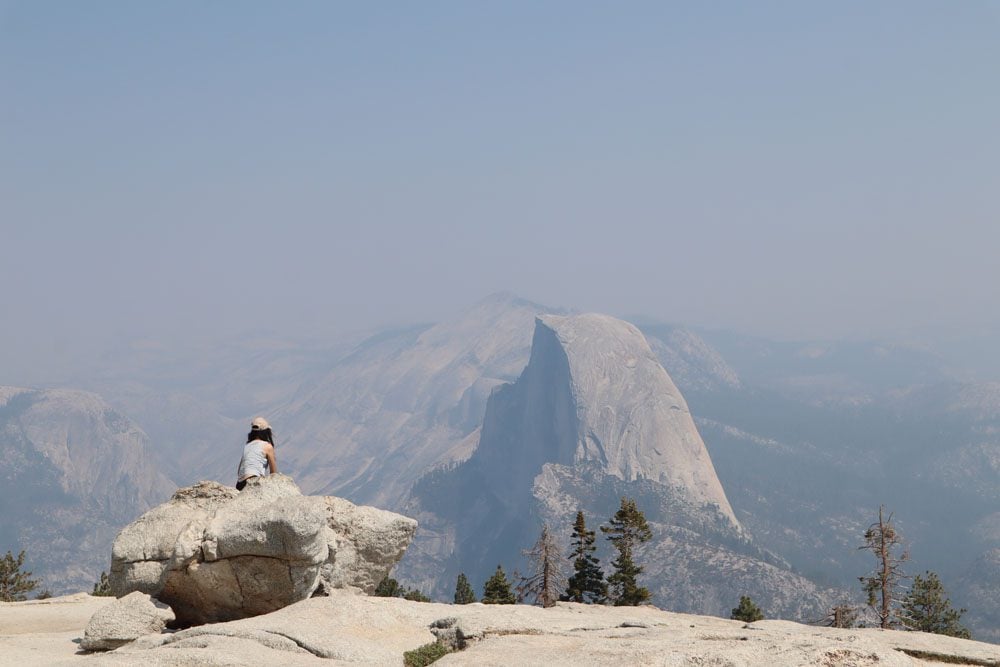 From Taft Point, enjoy thrilling views of Yosemite Valley. If you feel adventurous, walk to the far side of Taft Point, cross the railing (cautiously), and grab a seat on the rocky ledge.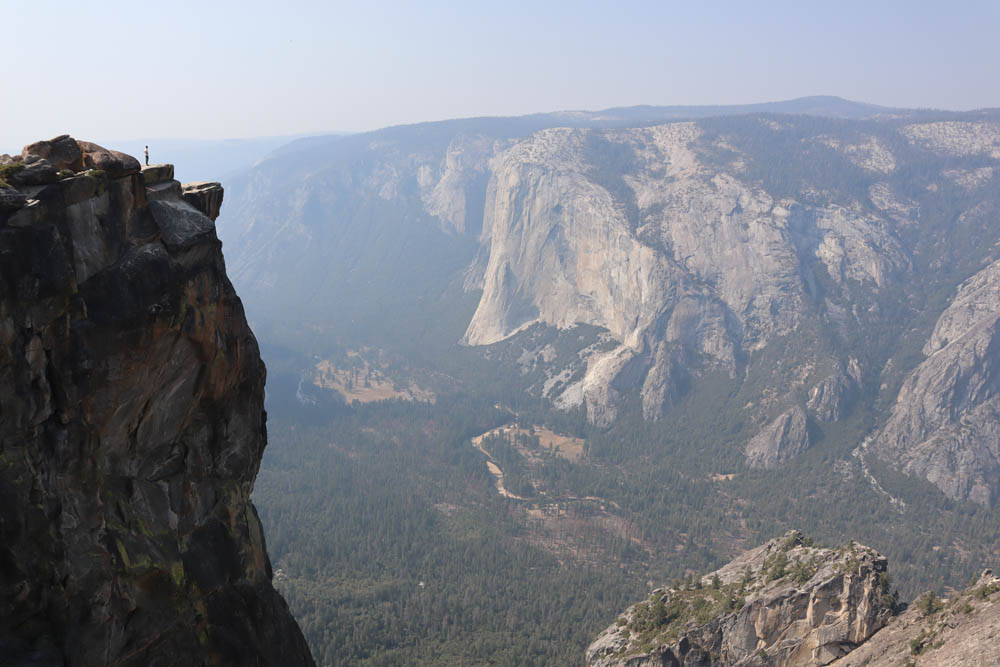 Glacier Point
Glacier Point is one of Yosemite's top attractions so you won't be here alone. A large parking area provides paved access to a scenic lookout that leaves most visitors speechless. There are also various amenities at Glacier Point, such as toilets, drinking water, and a small kiosk.
Glacier Point Lookout is where you want to head to. Standing at an elevation of 3,214 feet (979 m) above Yosemite Valley and almost directly across from Half Dome, it really doesn't get any better than this. If you arrive in the late afternoon, the sun is already beginning to set. While most of the valley might have already transitioned to darkness, the summit of Half Dome is glowing in the last rays of this special day trip to Yosemite.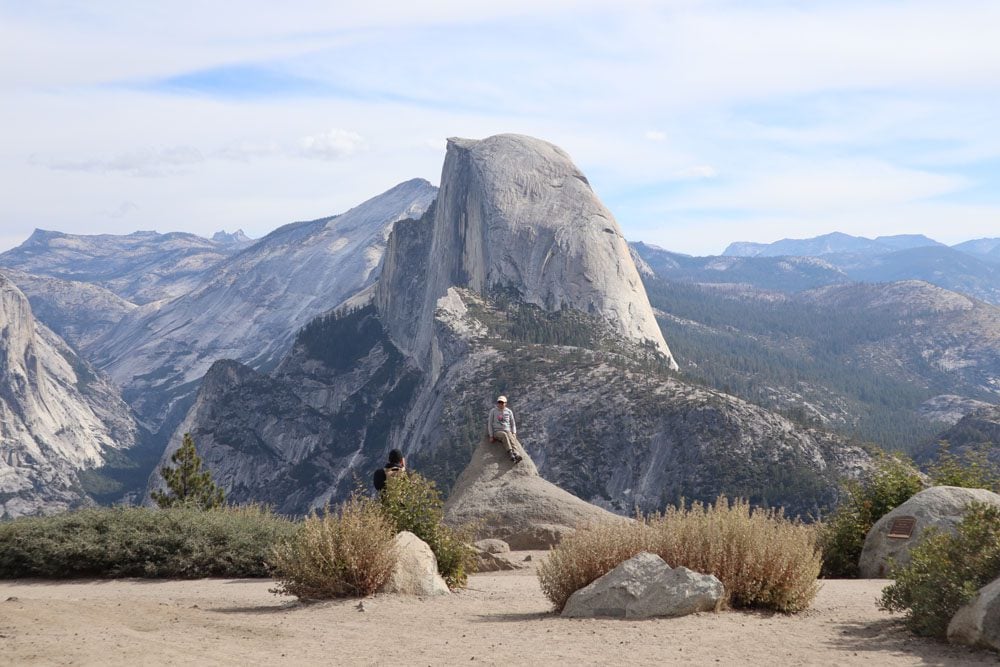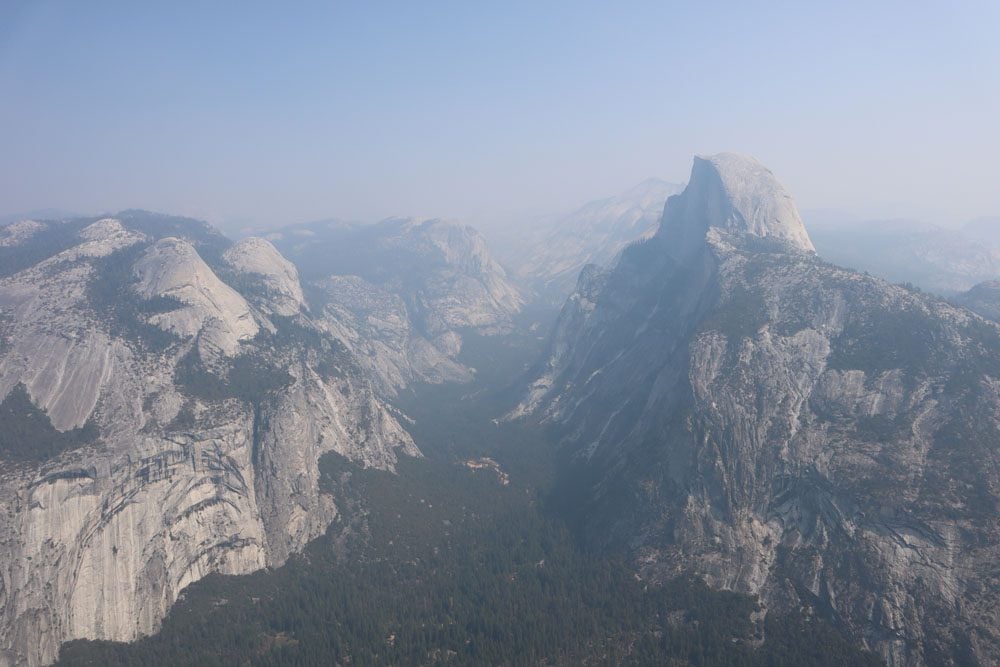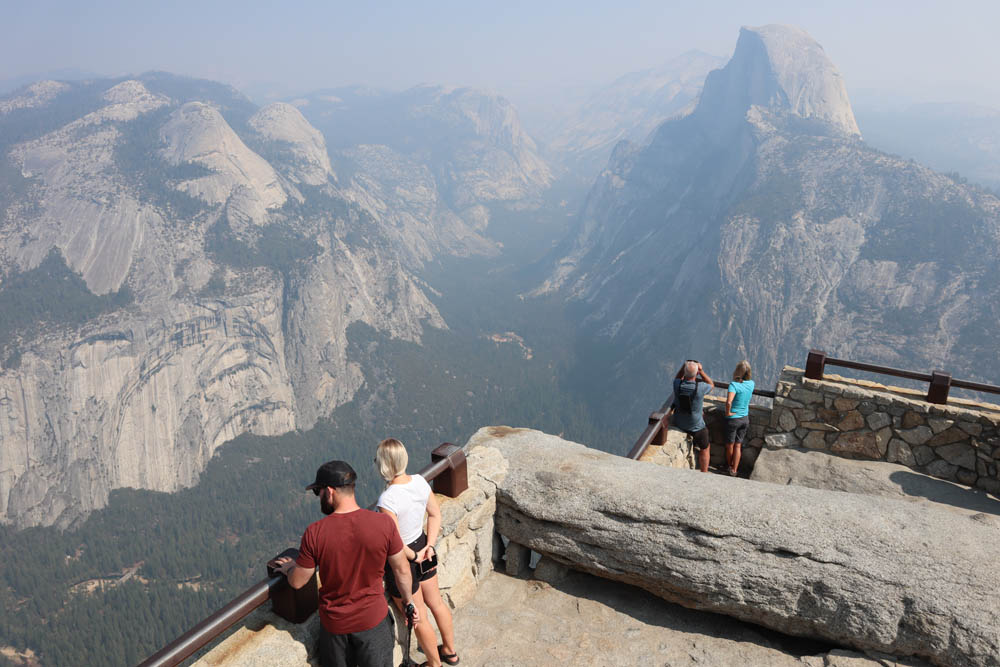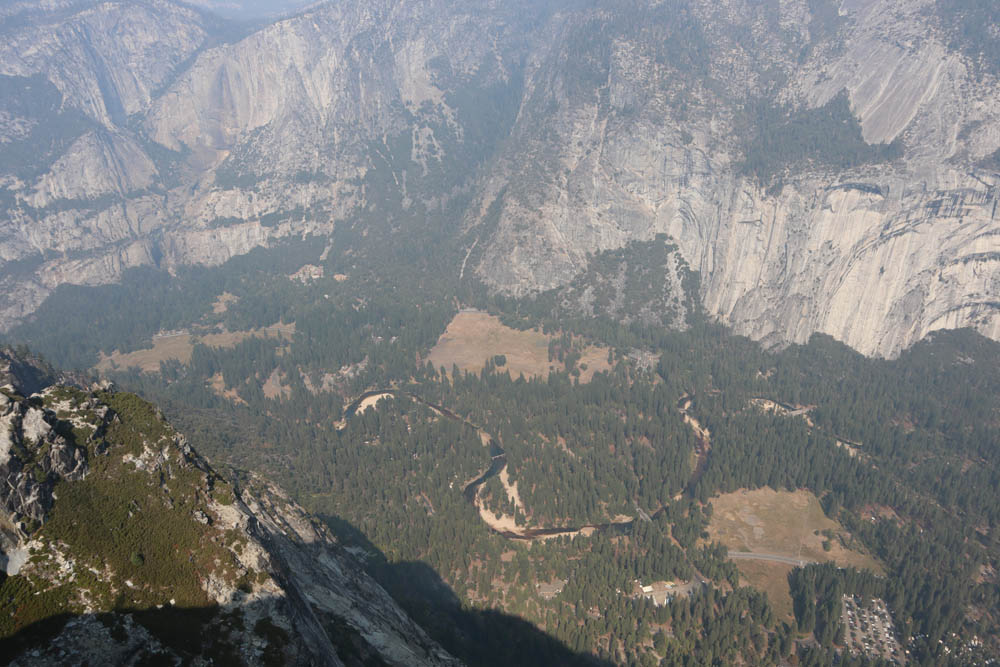 What's Next?
This wraps up a very busy yet rewarding Yosemite day trip itinerary. For more information about Yosemite, including essential planning tips, check out the Yosemite travel guide collection.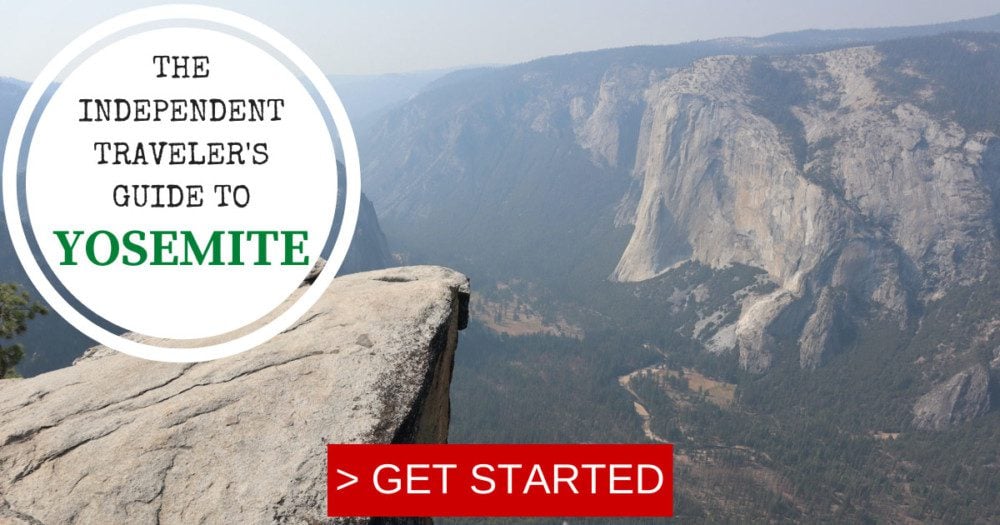 ---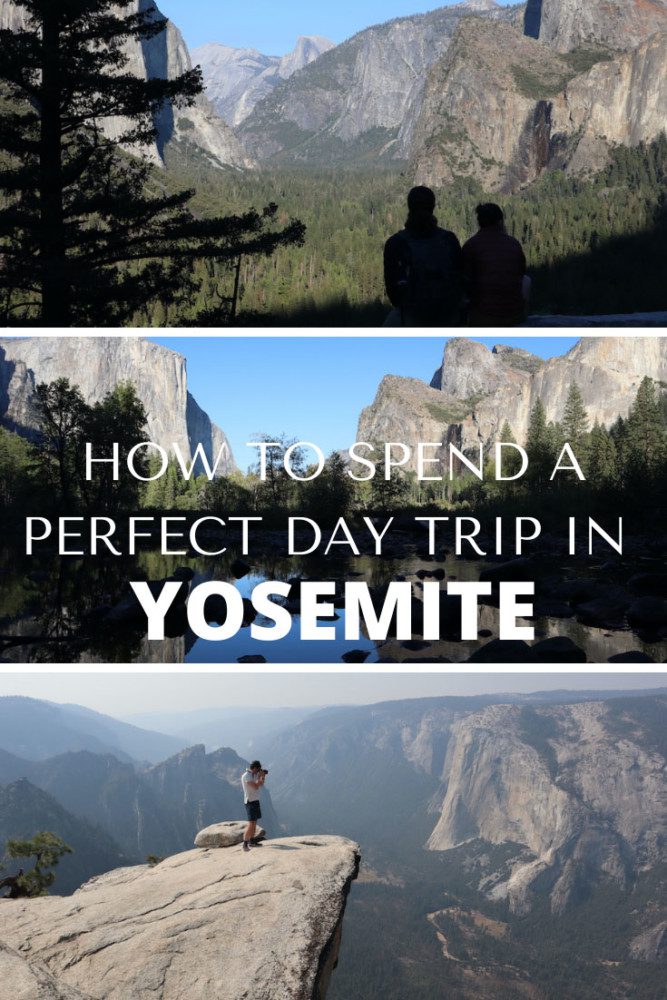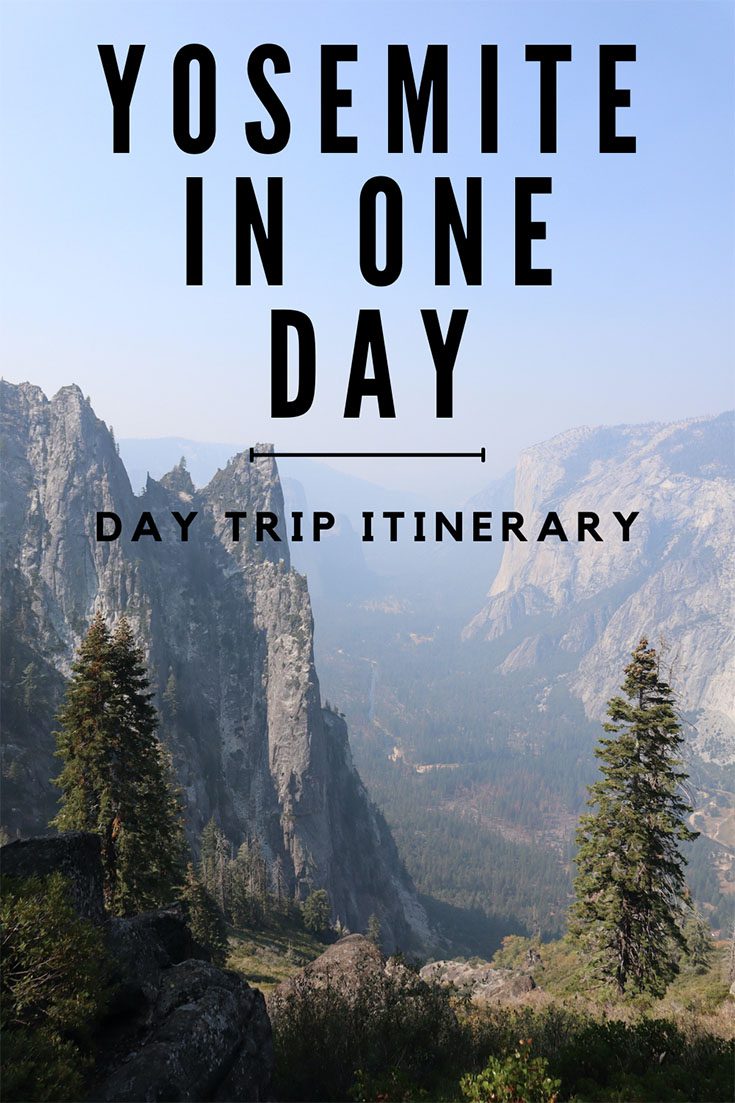 Pin These Images To Your Favorite Boards