Top 10 Things To Do In Raiatea & Tahaa
Raiatea and Tahaa, the 'sacred island' and the 'vanilla island' share the same blue lagoon. So if you come to this remote part of the world, you can visit two tropical islands for the price of one. From exhilarating hikes to white sand beaches, the two islands are far off the tourist map – and that's a good thing. I visited both gems on several occasions on my trips to South Pacific, and here's my list of the top things to do in Raiatea and Tahaa.
Heading to French Polynesia? In-depth island guides to all 5 archipelagos await you, including sample itineraries and essential travel tips & tricks.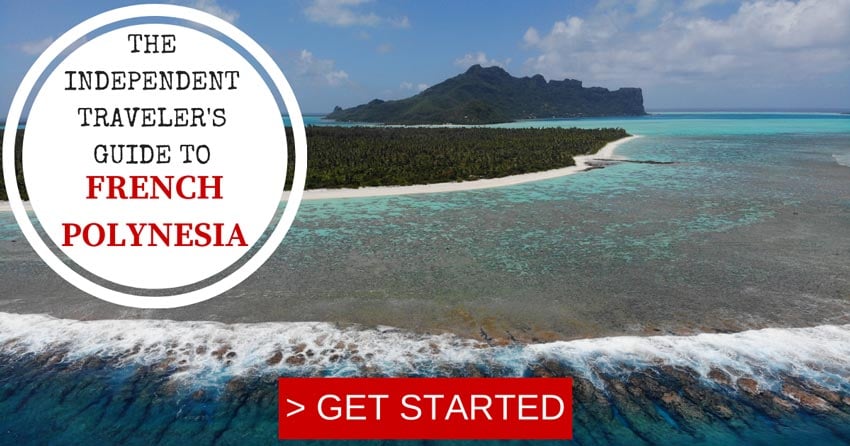 Tahiti, Tailor Made!
The Islands of Tahiti are among the last places to be colonized by mankind, 118 islands, each with its unique personality.
Get expert advice and assistance with planning your trip to the destination where tropical dreams come true!
---
10. Scuba Diving
From drift dives to wreck dives, scuba diving in Raiatea and Tahaa brings you to many interesting sites under the waves. If visibility is optimal, join an outing to the Nordby wreck site. This is the only wreck dive site in the Society Islands. Otherwise, get to know sharks and tropical fish in dive sites outside the lagoon.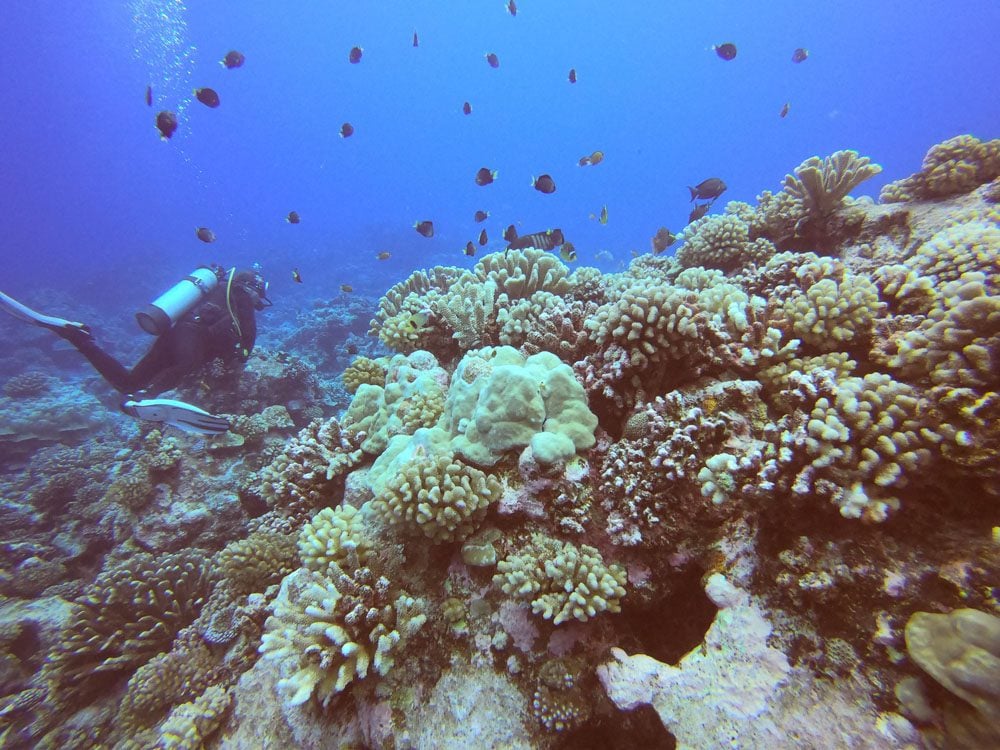 9. Paddle Up The Faaroa River
The Faaroa River in Raiatea is the only navigable river in French Polynesia. It poses another excuse to get into a boat or kayak and head upriver deep into the lush rainforest. Most excursions also visit the lovely Raiatea botanical garden, and some also visit other important sites on the sacred island.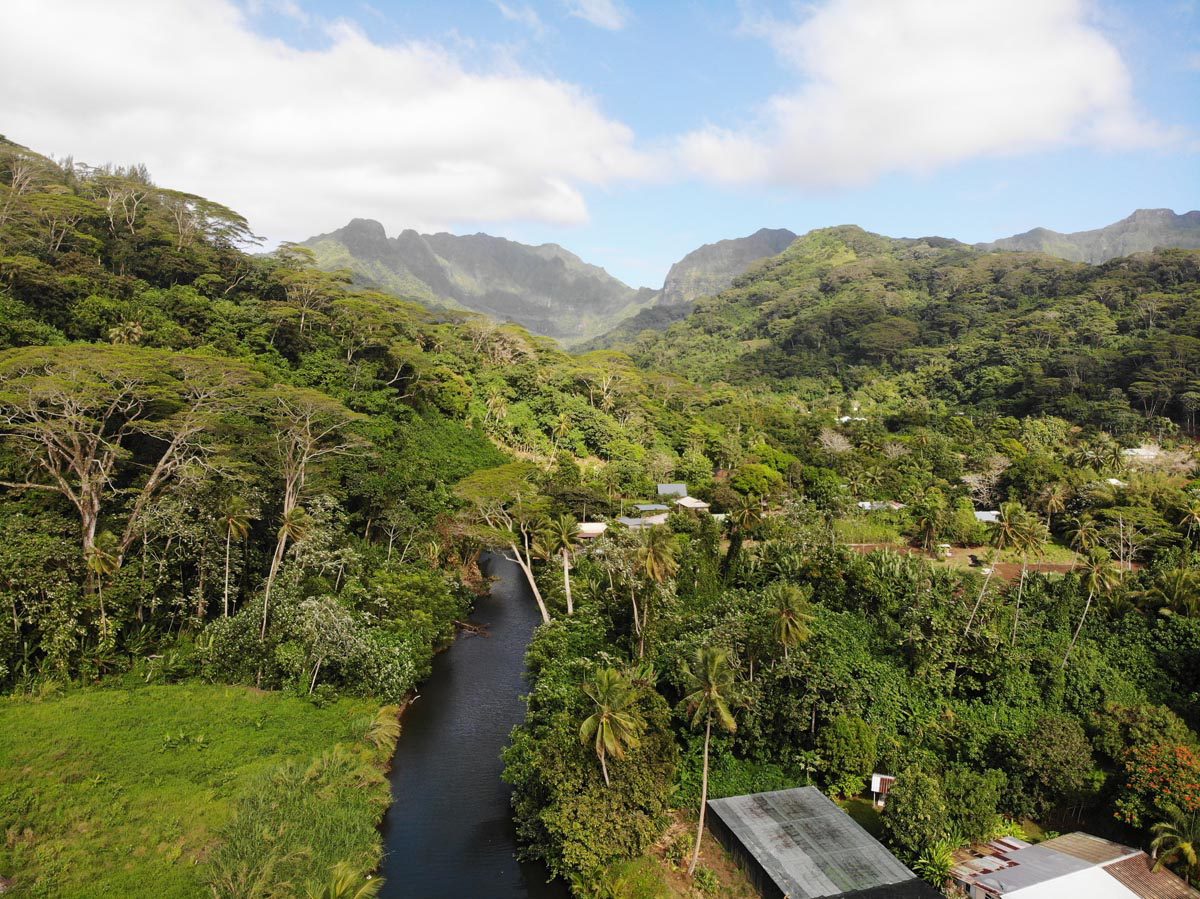 8. Roadtrip Around Tahaa
Whether with your own set of wheels or as part of a guided 4X4 tour, traveling the roads of Tahaa feels like traveling back in time. Bay after bay of emerald water and villages where not much happens are what await you. Head inland for some serious views, and always be on the lookout for wild hibiscus on the roadside, a flower that changes its color throughout the day!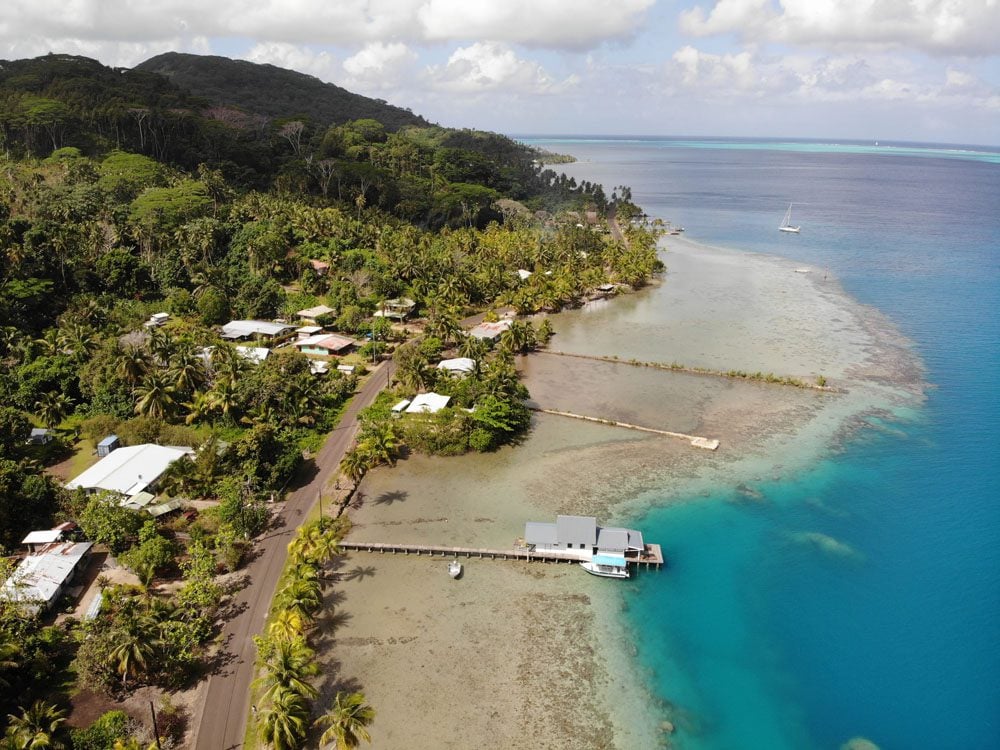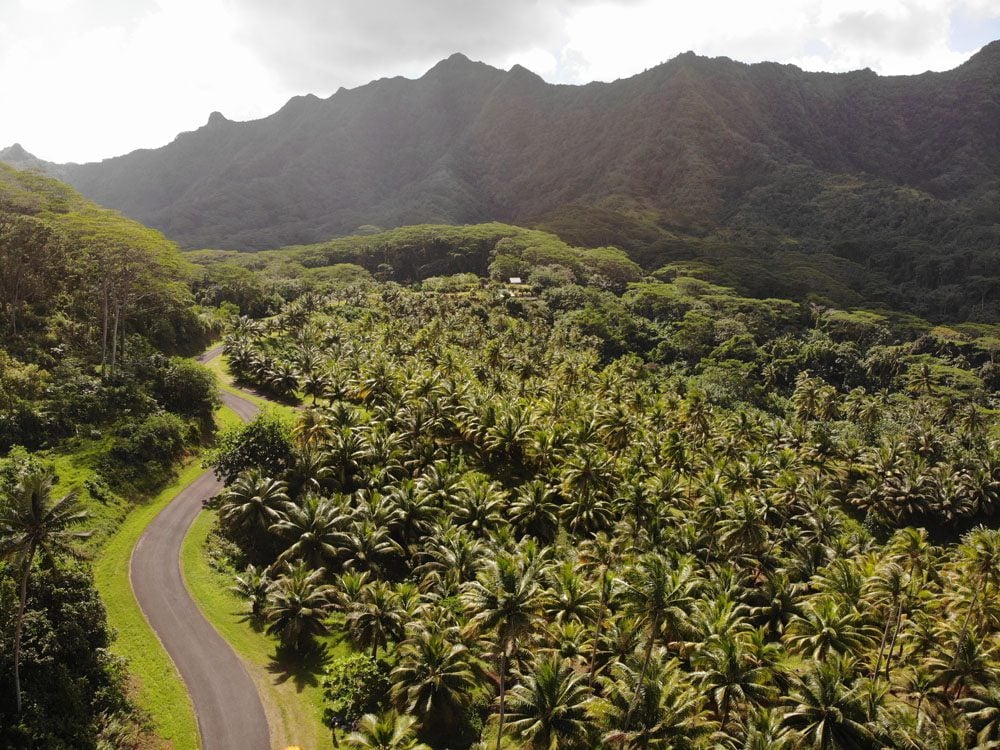 7. Visit A Vanilla Farm
They don't call Tahaa 'the vanilla island' for nothing. Some of the finest beans in the world are grown right here, and you can see how it's all done in vanilla farms such as La Vallée de la Vanille. With optimal growing conditions, vanilla is the prime crop in Tahaa. But turning the sweet-scented flower into a bean is not an easy task. The insects responsible for pollination are not found in French Polynesia. So farmers have to do the delicate process by hand.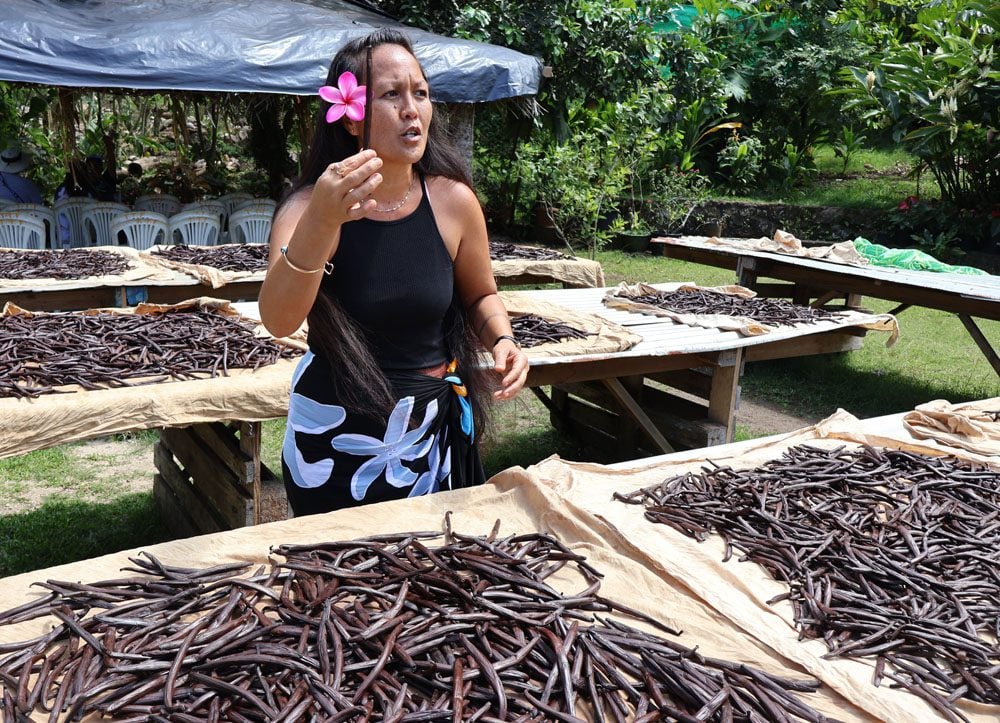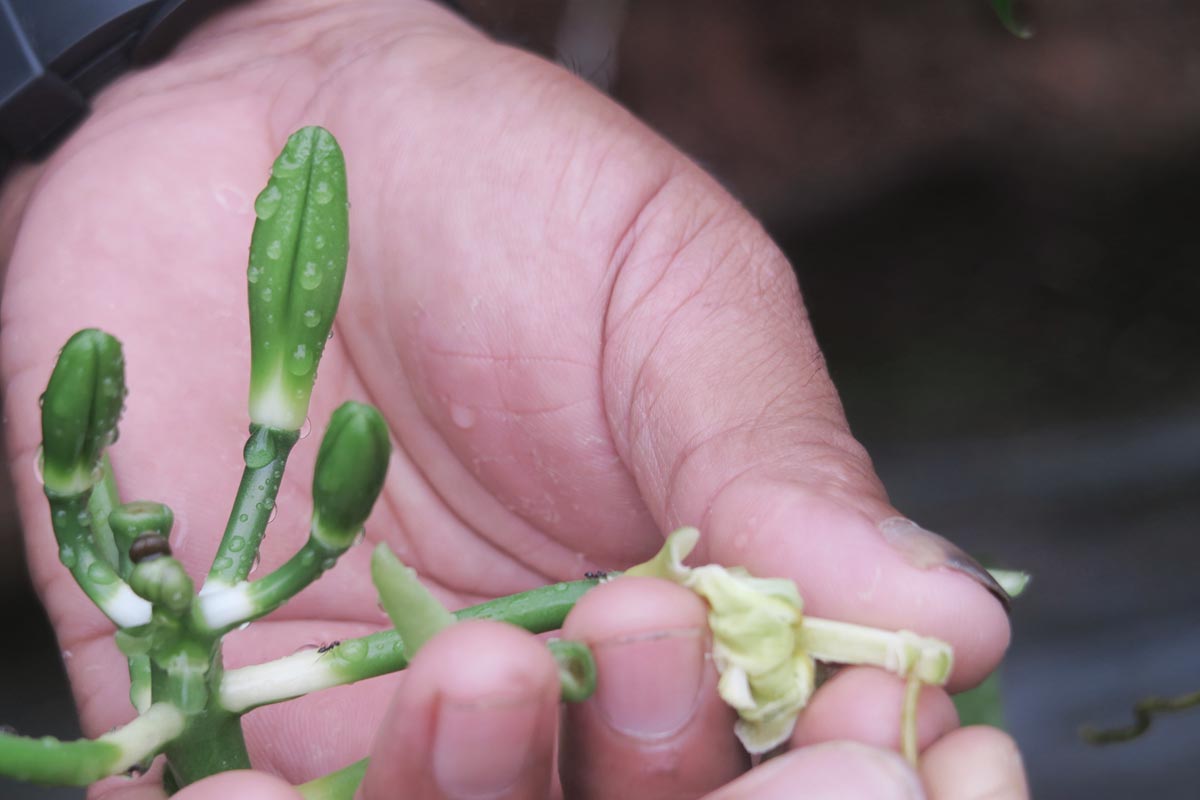 6. Feel The Mana In Marae Taputapuatea
If Tahaa is 'the vanilla island', then Raiatea is 'the sacred island'. Why? It's home to THE most important ancient temple in the vast Polynesian Triangle, a UNESCO World Heritage Site. Centuries ago, priests, chiefs, and dignitaries would somehow manage to gather here for important religious ceremonies and key decision-making. Even today, it's a deeply spiritual place, shrouded in mana and super impressive.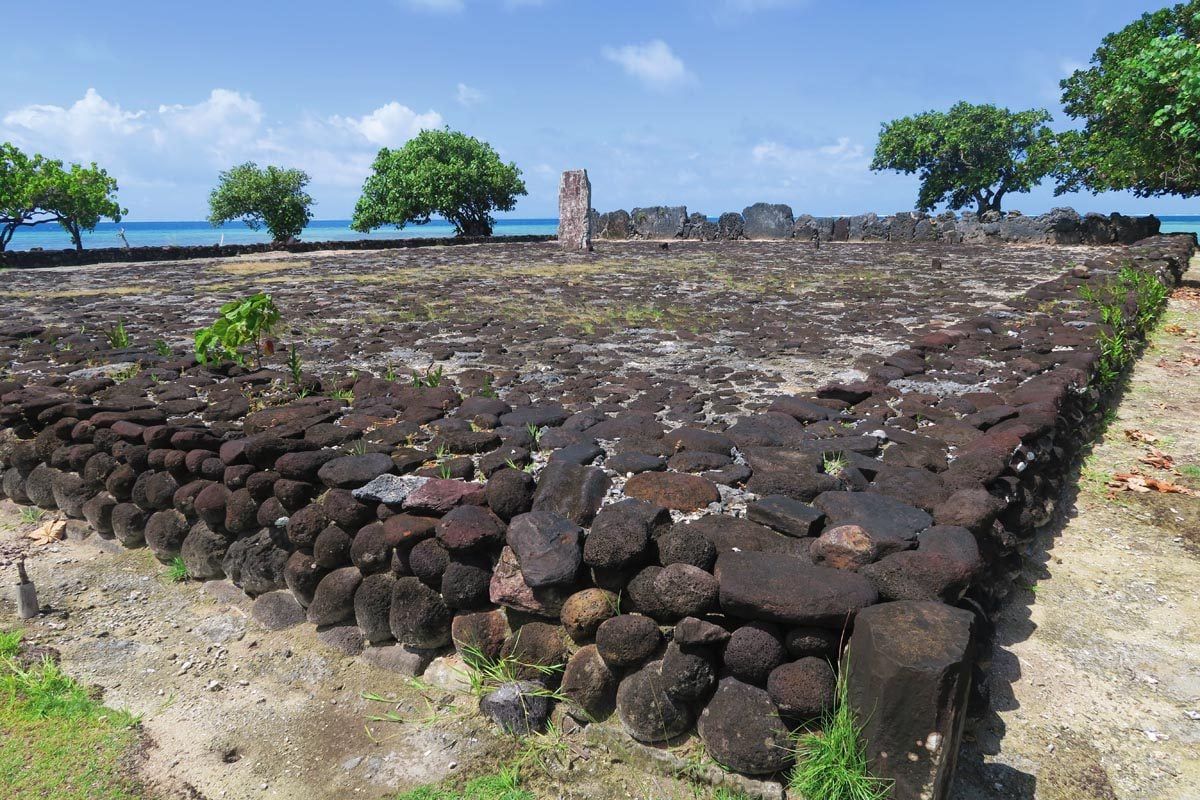 5. Snorkel in tahaa's Coral Garden
Tahaa's lagoon is one of the finest in the Society Islands. And because the island is so sparsely populated, its lagoon remains relatively calm and unspoiled. Head to Motu Tautau to check out the coral garden. If you walk to the reef side, you'll see Bora Bora's dramatic skyline in the distance. From here, jump into the water and ride the current, if conditions are right, back to the lagoon. Most lagoon tours stop here.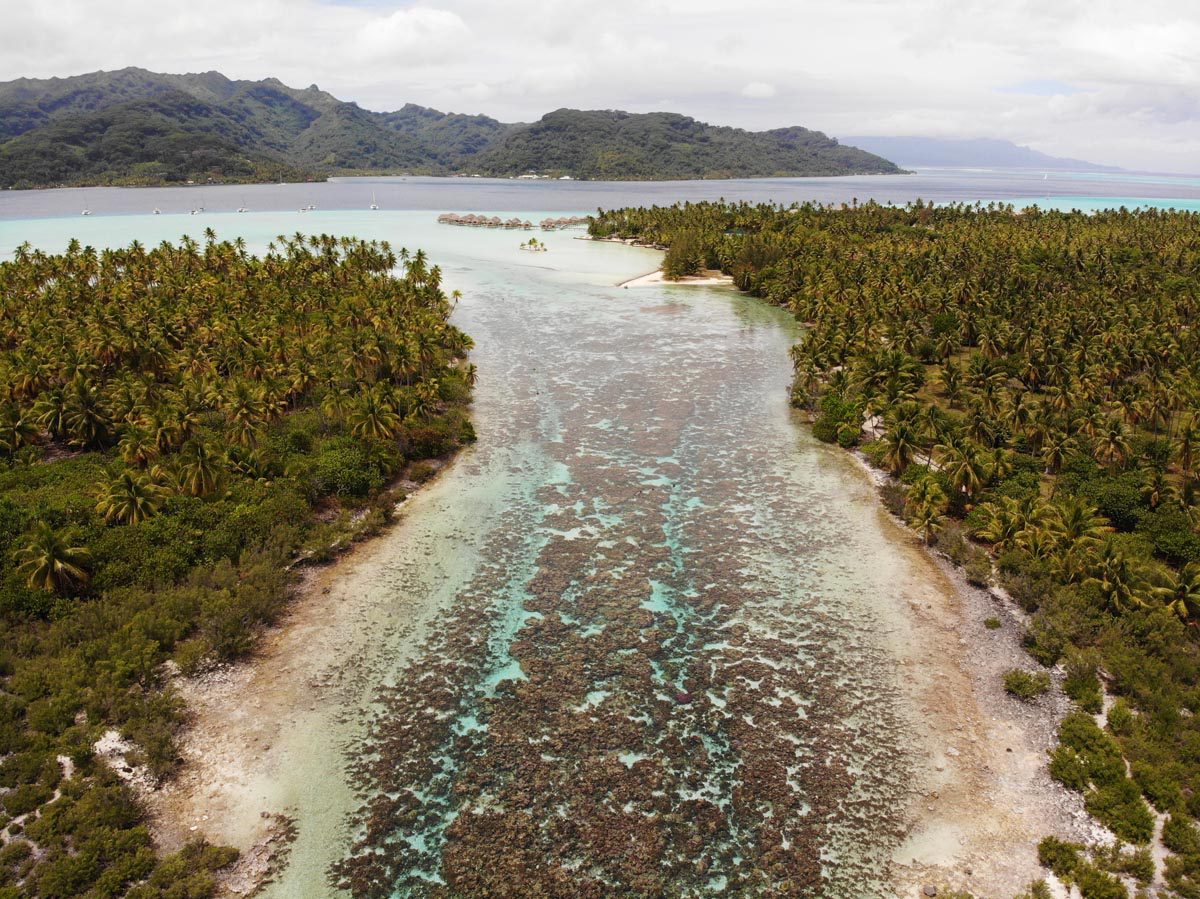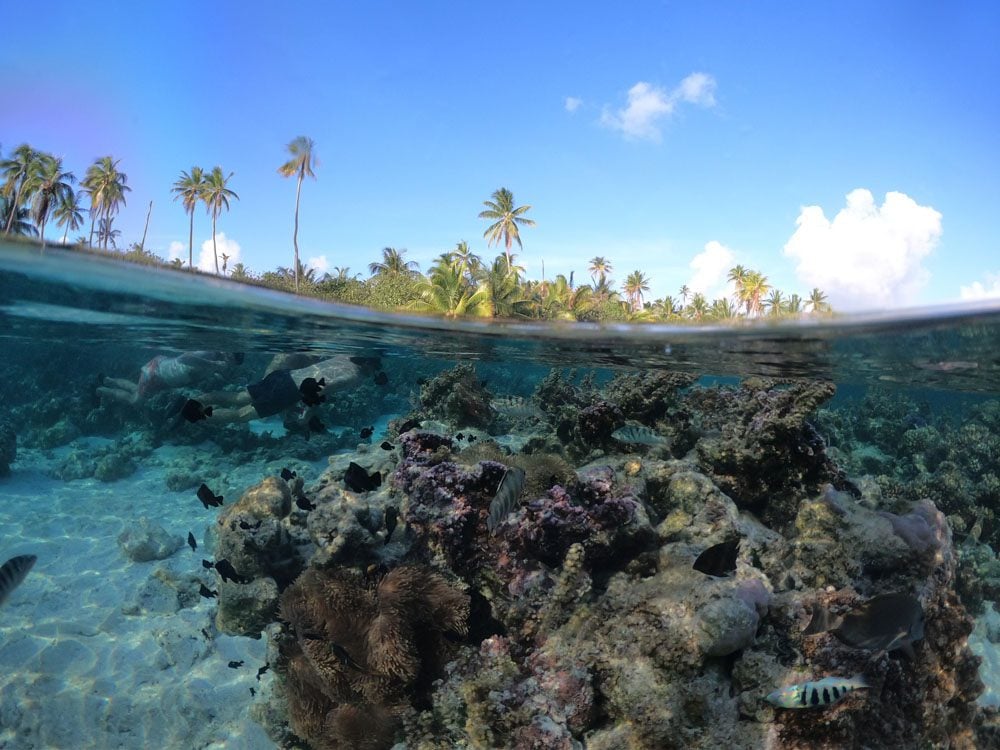 4. Hike to Three Waterfalls
Deep in Raiatea's thick rainforest, three waterfalls are waiting to be discovered (known locally as Les Trois Cascades). You'll have to cross a few rivers, maneuver around giant bamboo, and somehow survive the ferocious mosquitos. Is it worth it? You bet! The third waterfall is actually one waterfall splashing into another. It's so pretty out here that producers overcome the challenges and haul their equipment out here whenever they need to shoot a nice-looking waterfall for a shampoo commercial.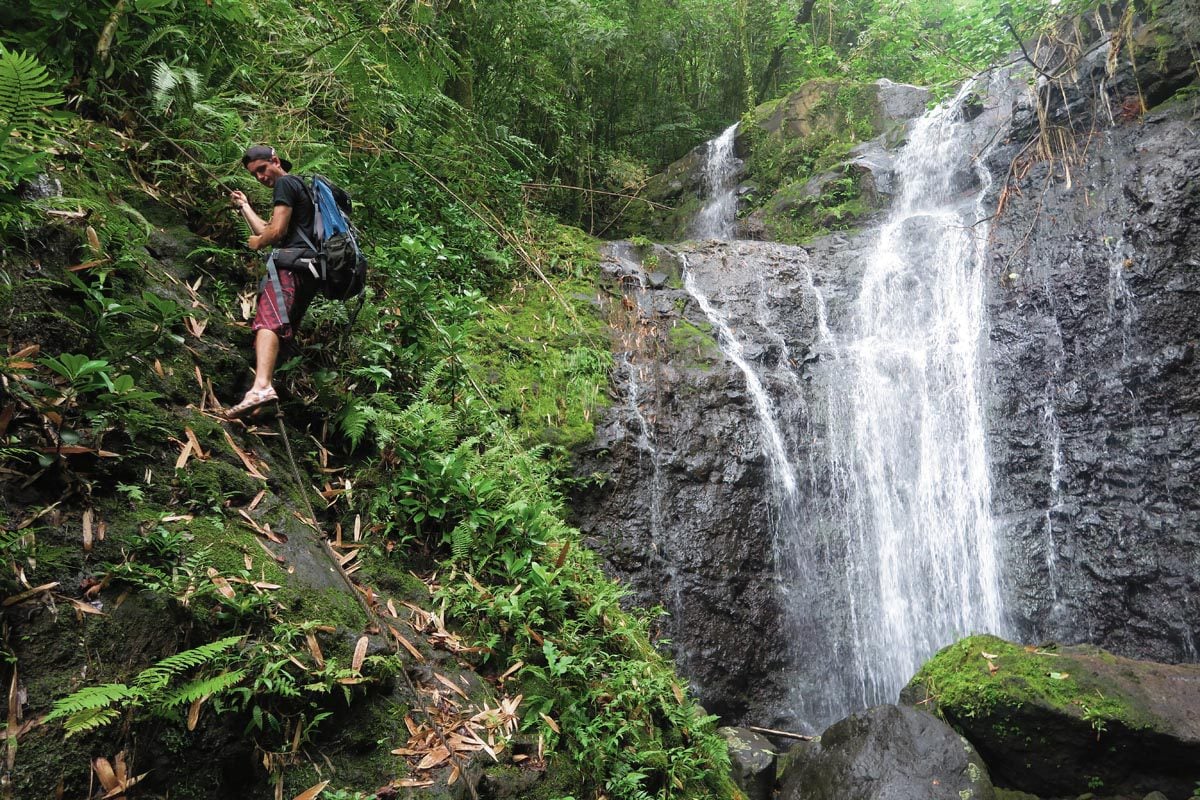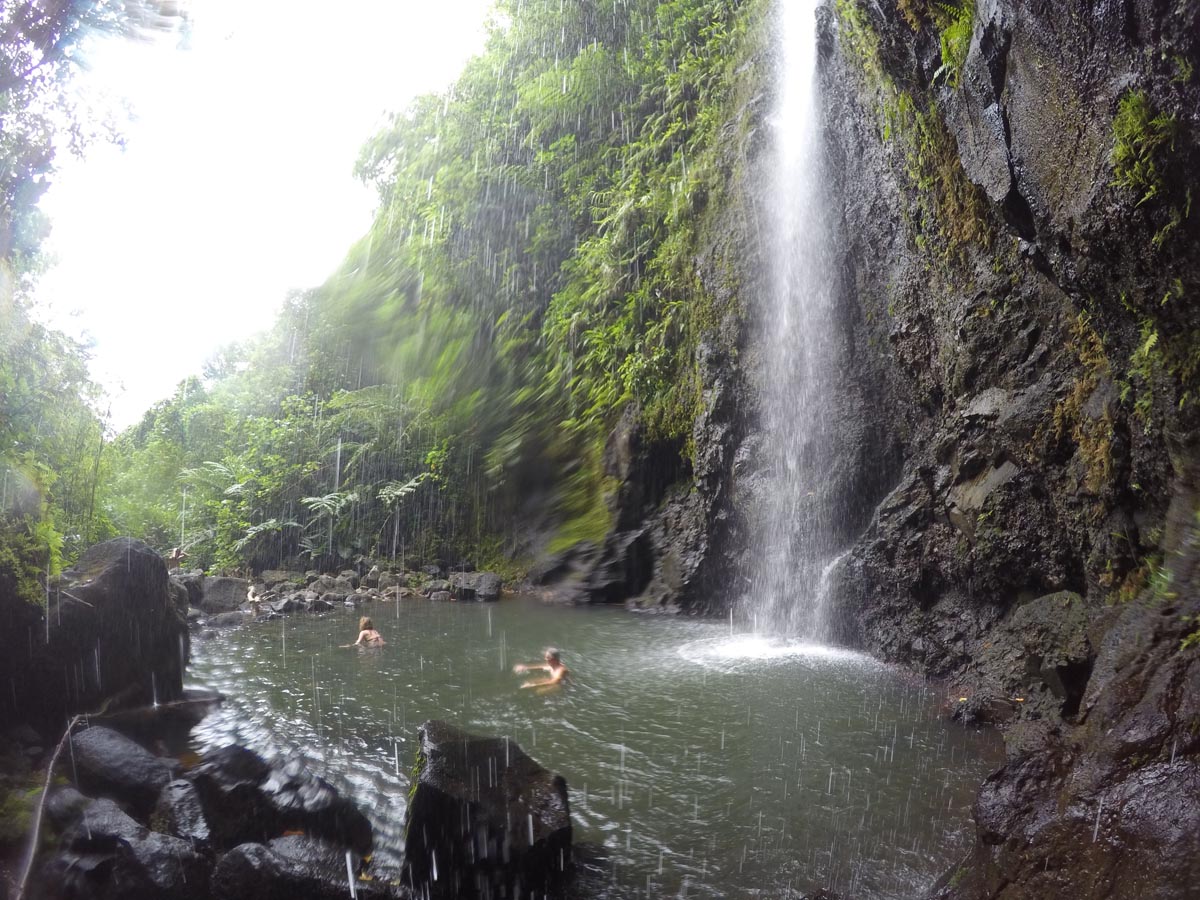 3. Spot One Of The Rarest Flowers In The World
Shaped like a hand, unscented, and totally in low numbers – nobody really knows (including scientists) why the heck the tiare apetahi only grows on the island of Raiatea and only on Temehani Plateau! Legend has it that the flower originates from the hand of a lovestruck ancient Tahitian woman; others say it somehow came from Hawaii. It isn't easy spotting the flower, with a challenging seven-hour hike. But when you find it – consider yourself part of an exclusive botanical club.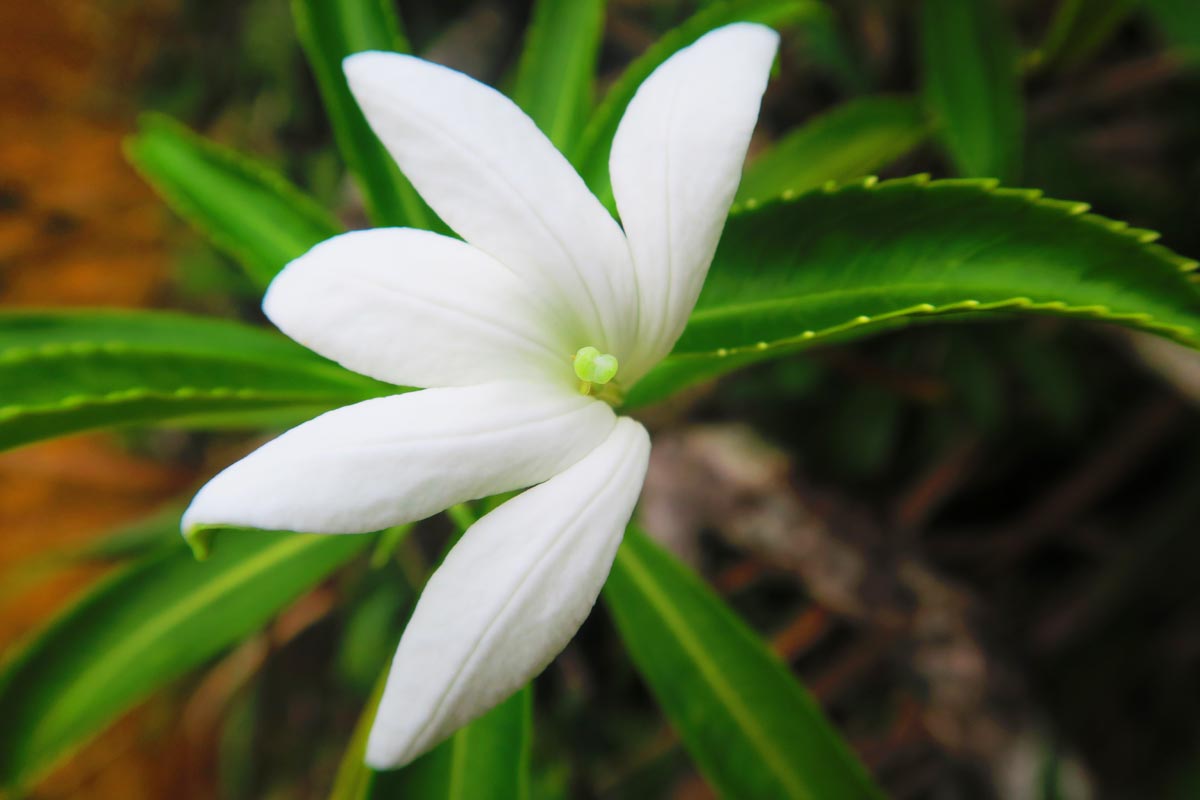 2. Find The Perfect Beach
To satisfy your craving for white sand and palm trees you'll have to pay a visit to one of the small islands (called motu) scattered around the very edge of the shared lagoon between Tahaa and Raiatea. They're pristine, have a rich tropical marine life, and you simply won't want to leave. In that case, why not just stay here? If you're up for some luxury, one of French Polynesia's top resorts just happens to call one of the prettiest motu home.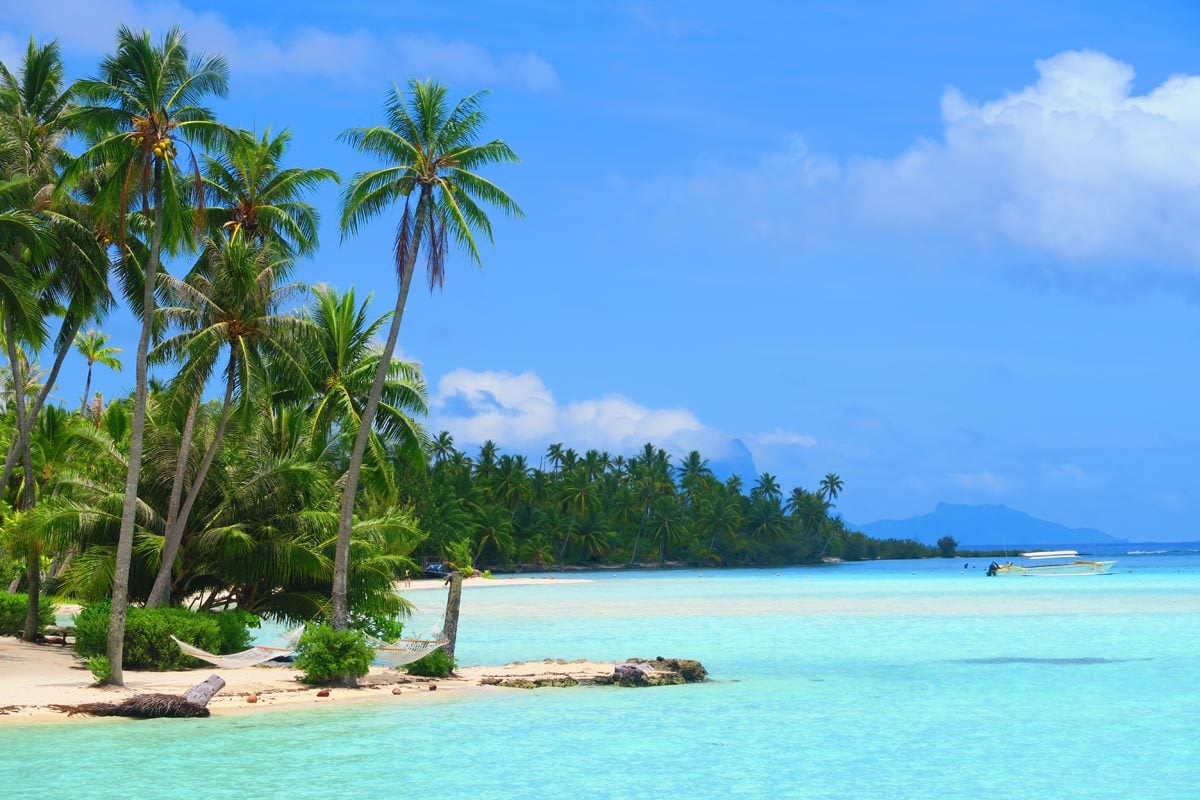 1. Road Trip Around Raiatea
A day that I guarantee you won't forget, rent some wheels and complete the 100 kilometers or so of coastal road that hugs Raiatea. The prettiest sections of coastline are also the loneliest ones, and you'll have them all to yourself. There's nothing out here but gorgeous scenery and your only concern will be to carefully select where to pull over for a stop – because you'll want to every 5 minutes!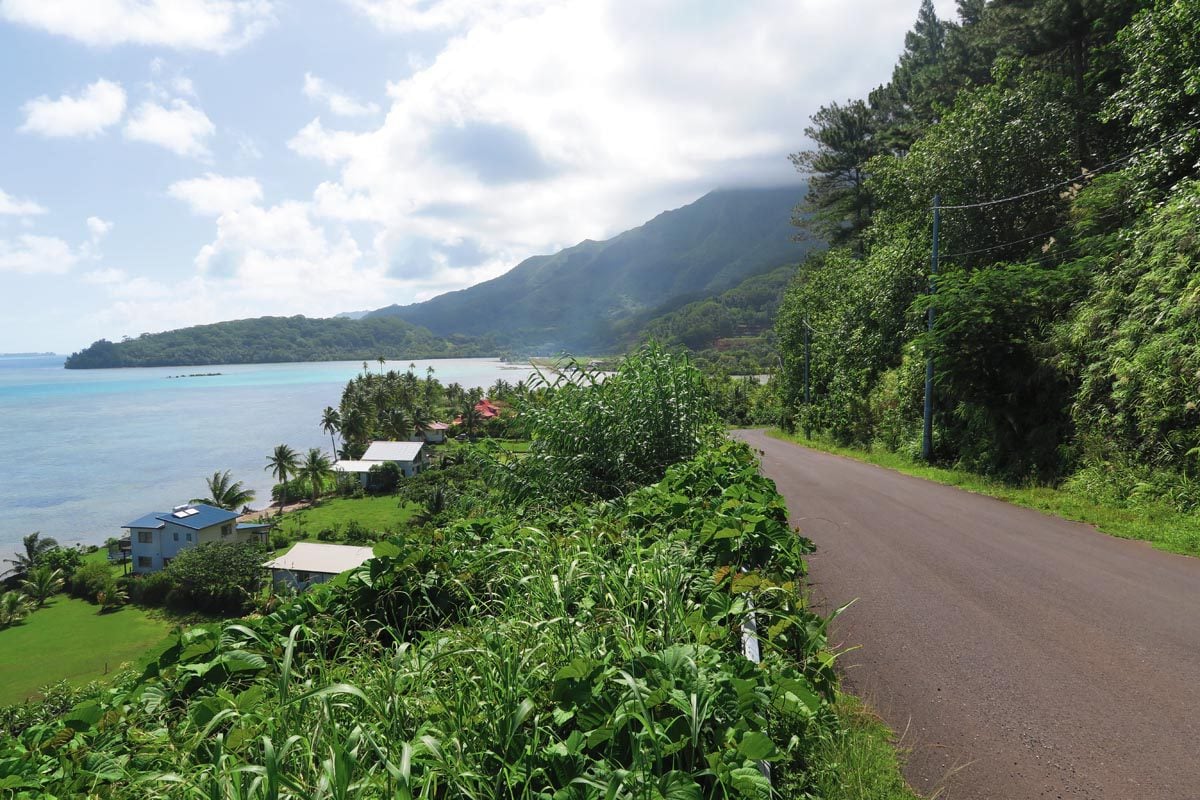 What's Next?
There you have it! The top things to do in Raiatea and Tahaa. For more information about Tahaa and Raiatea, check out the resources below. Check out the French Polynesia Travel Guide for general information and tips about this dream destination.
Tahiti, Tailor Made!
The Islands of Tahiti are among the last places to be colonized by mankind, 118 islands, each with its unique personality.
Get expert advice and assistance with planning your trip to the destination where tropical dreams come true!