Tahiti! Just the sound of that name stirs up exotic images in your mind. If you're visiting French Polynesia, there's no way of avoiding the big island. But 'the Queen of the Pacific' offers so much more than just last minute shopping. Home to the only big city in French Polynesia – Papeete, you'll love strolling through its colorful market and busy waterfront. Dig a bit deeper and head out of town to discover the famous black sand beaches, ancient archeological sites, surf spots & laid back seaside villages. Looking for that postcard view? Venture into the uninhabited interior on a hike or 4X4 adventure, get up close and personal with giant volcanic peaks and cascading waterfalls coming out of everywhere. The best part? You might be the only one there! This Tahiti Travel Guide will help you make the most of your time on the big island.
About This Guide
Tahiti is often the name used for the entire 118 islands and atolls that make up French Polynesia, though it is an island on its own. I spent three months in French Polynesia and over two weeks in Tahiti, as part of a six-month backpacking trip across the South Pacific Islands. During the following years, I returned several times to Tahiti both as a traveler and group leader. This travel guide to Tahiti was written based on my experiences and is meant to help you make the most of this once in a lifetime destination. The Tahiti Travel Guide is geared towards independent travelers, but any visitor will find it useful. In this article, we'll explore the island of Tahiti.
Heading off to French Polynesia? Free travel guides to 11 islands await you, plus tailor-made services to make your vacation to paradise unforgettable!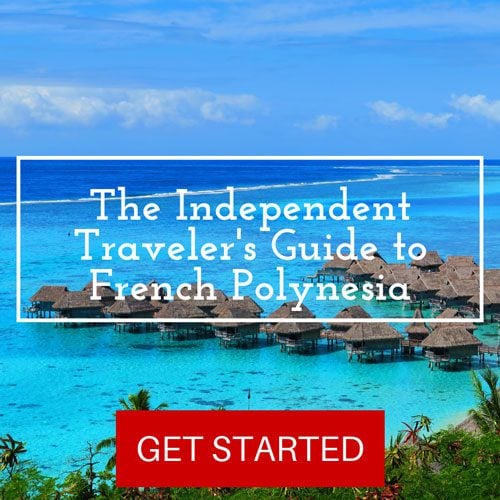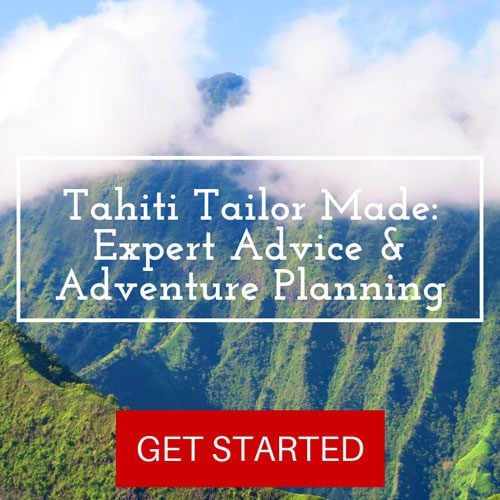 ---
Visiting other South Pacific destinations? Get some tips on how to island-hop in the South Pacific and check out these travel guides to the Cook Islands, Samoa, American Samoa and Vanuatu
Why Should You Visit Tahiti?
The fact is there is no way to avoid setting foot in Tahiti. It is French Polynesia's international gateway and all visitors arrive and depart from Faa'a International Airport. However, Tahiti is totally worth a few days. The big island may feel out of place at times, but nothing beats the vibe of the Papeete Market, the dramatic interior that so few explore, the hiking, and the opportunity to head out on a proper road trip. If you're looking for something beyond the white sand beaches, spend a few days exploring Tahiti.
What's Included In This Guide To Tahiti?
Background, map & where to stay in Tahiti
Top 10 things to do in Tahiti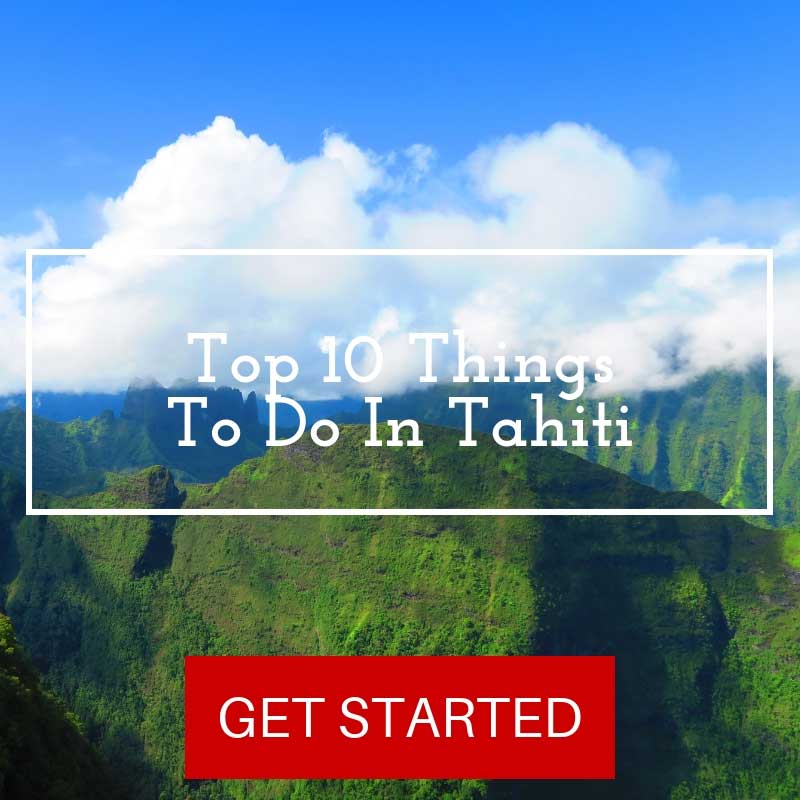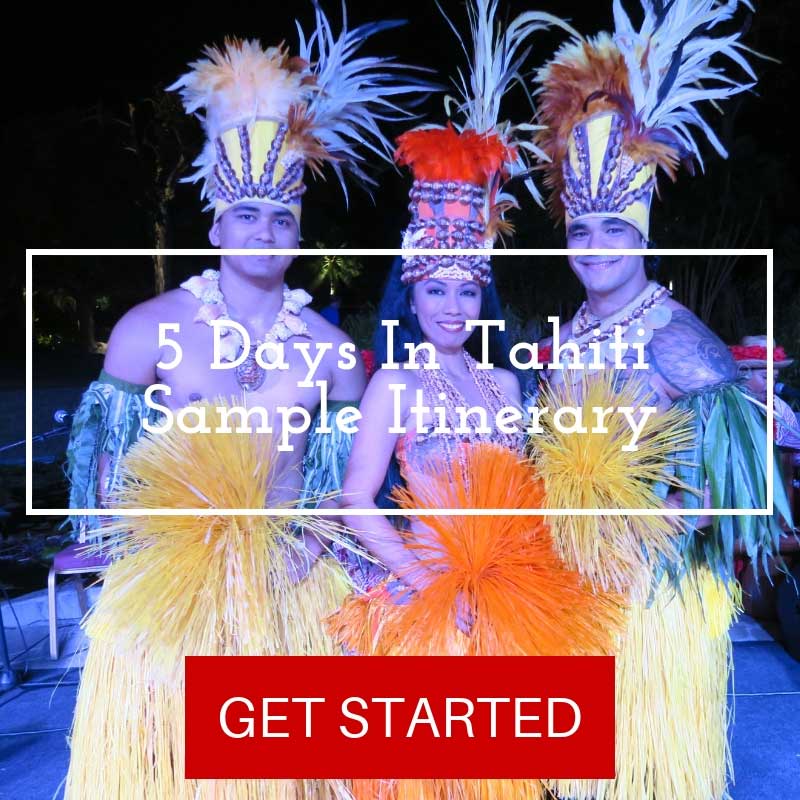 ---
Tahiti Travel Guide Map
Click on the image to open in Google Maps. This map features all the Papeete and Tahiti highlights mentioned in this guide.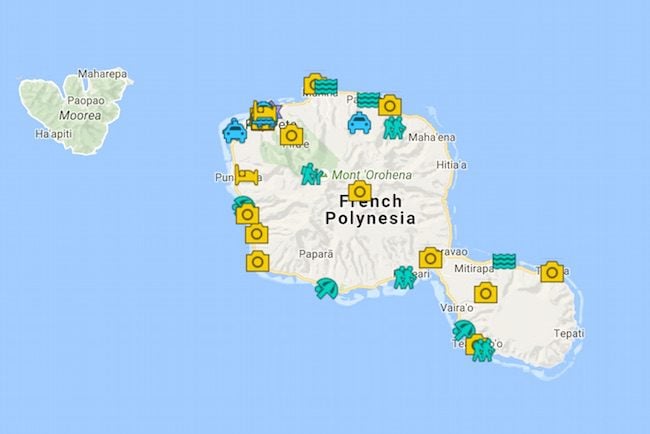 Where To Stay In Tahiti?
Unless you'll be renting a car for your entire visit to Tahiti, I highly recommend staying in Papeete. That way, you can enjoy the big city and rent a vehicle when you want to explore the island. If it's the resorts you're looking for, they're all outside the city in a more quiet and beachside setting. The best ones are the InterContinental, Sofitel Tahiti, Pearl Beach, and Manava. For a classic backpacker hostel in Tahiti, have a look at the Mahana Lodge.
Here are some of my favorite choices, where I actually stayed at:
Sofitel Tahiti: formerly Le Meridien Tahiti, this luxury four-star resort changed hands in October 2018 and is now part of the Sofitel chain (its current official name is Hotel Tahiti Ia Ora Beach Resort). Its location is second only to the five-star InterContinental, taking up prime real estate along a pretty beach that faces Moorea on the island's sunny west coast. The resort is about a 15-minute drive from the airport and 25 minutes outside of Papeete. A taxi to each of these destinations should cost between $30-40. What I especially liked about the resort is its tranquil setting along with its incredible buffet dinner and show – not to be missed!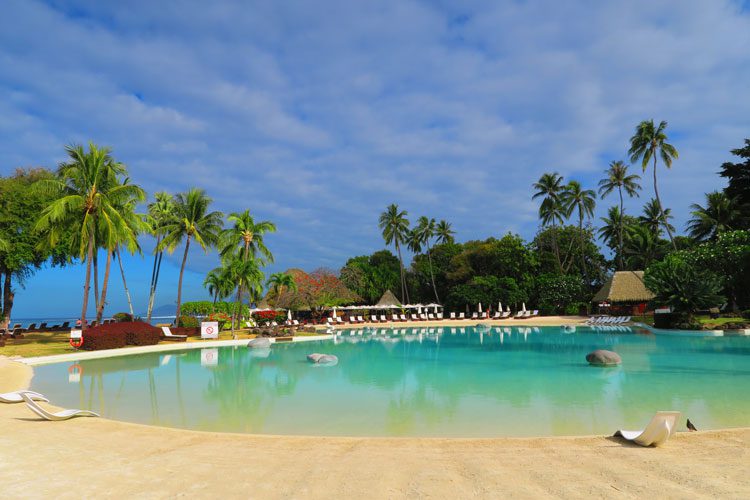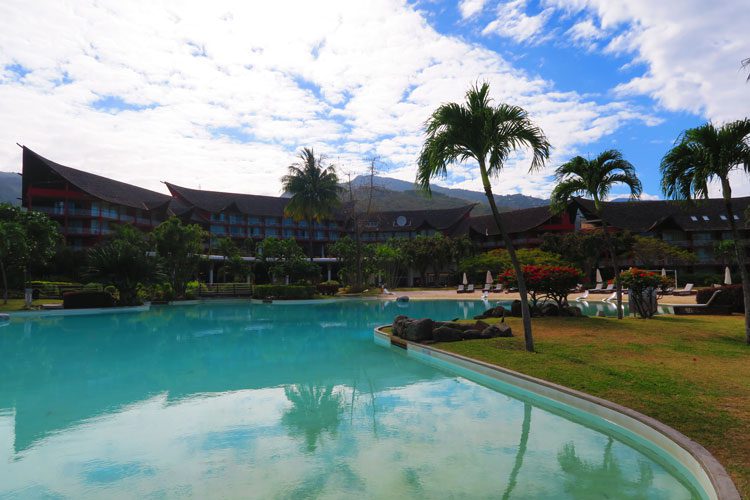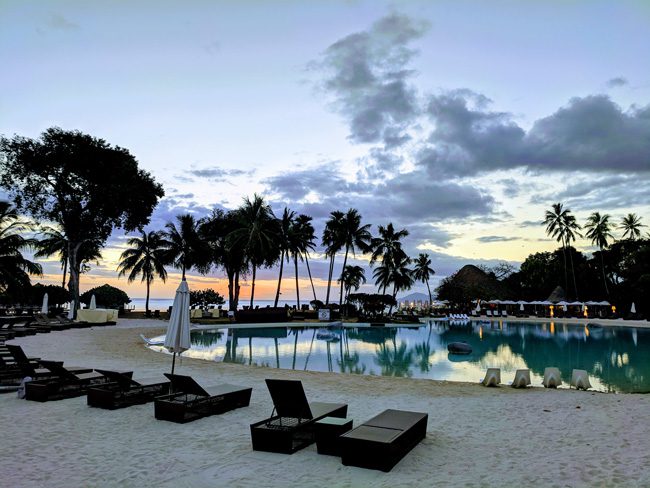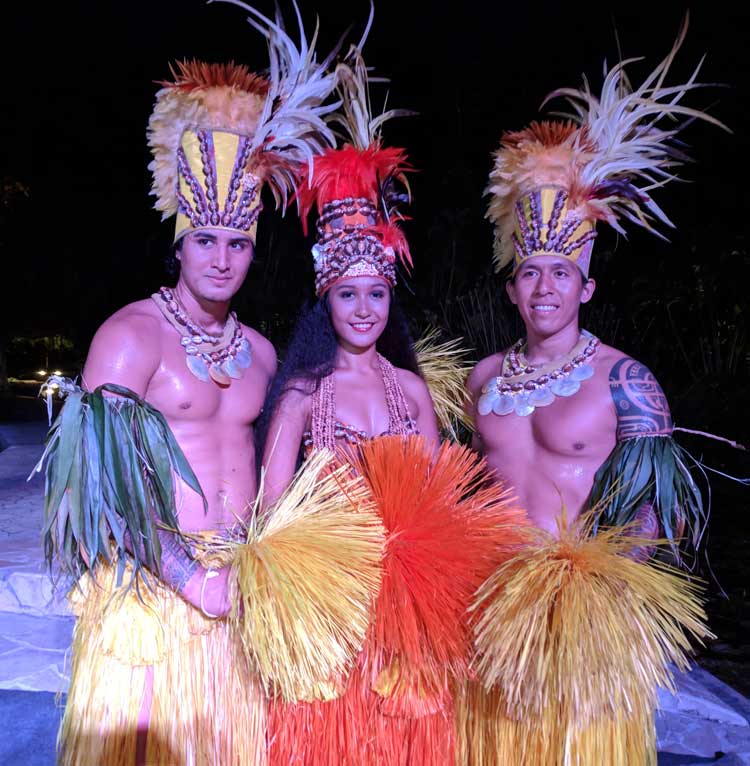 Pearl Beach Resort: one of the better options in Tahiti, the Pearl Beach Resort is located on a pretty black sand beach in the district of Arue, about 15 minutes east of Papeete. Rooms are spacious and the ones facing the lagoon offer both luxury and tranquility. The breakfast buffet and dinners are OK, nothing to write home about but more than adequate. The resort offers dinner guests shows once or twice per week. I was lucky to see the show from the Marquesas Islands which was quite impressive. The resort also offers free shuttles to Papeete several times per day.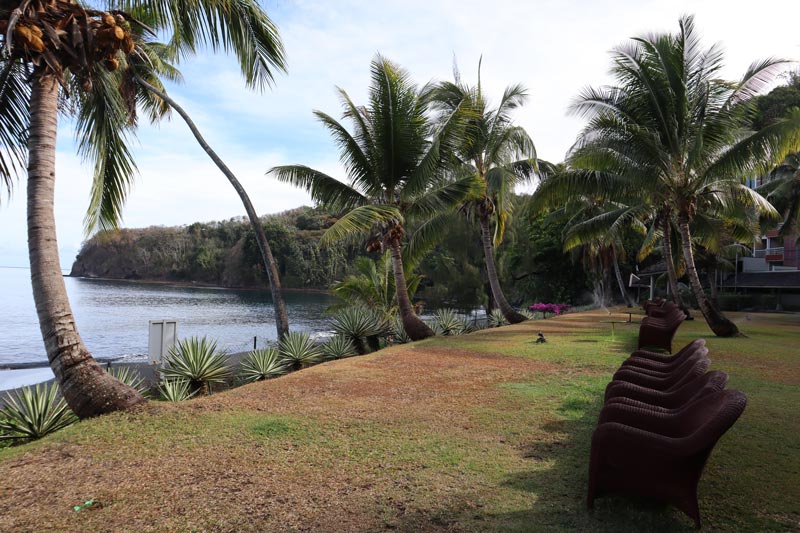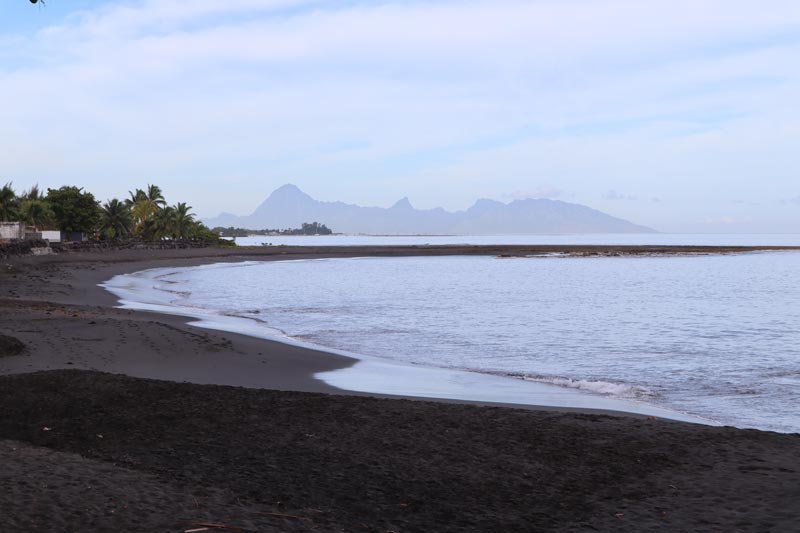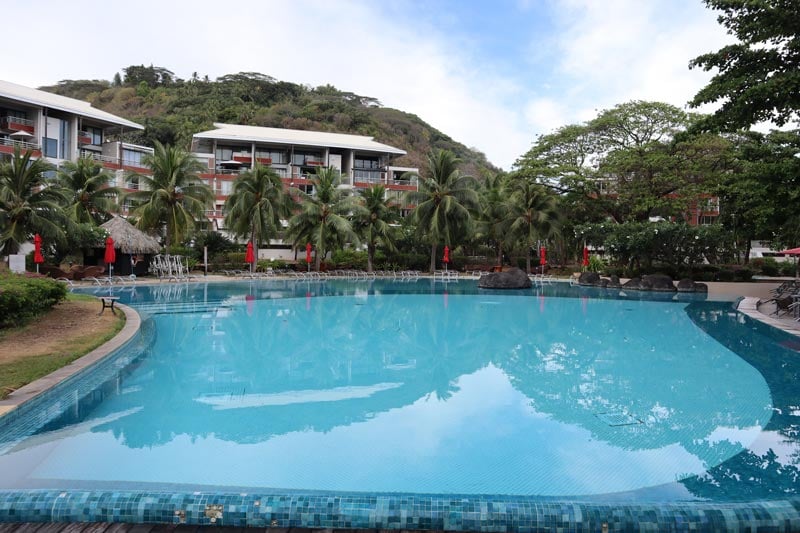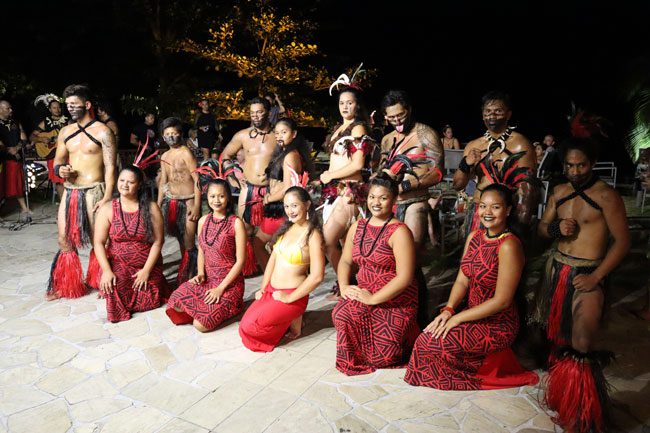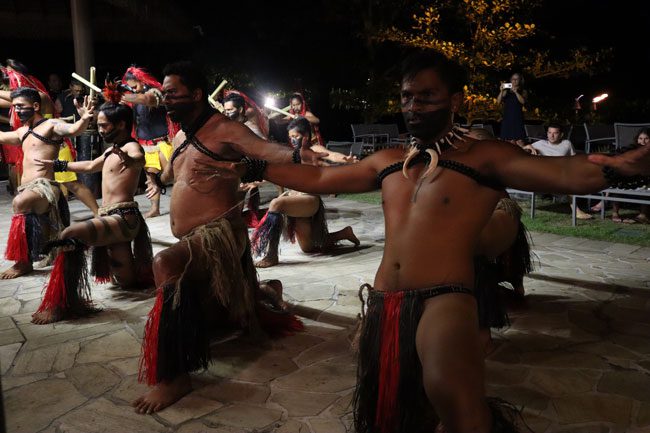 Hotel Sarah Nui: This 3-star hotel has a great location, walking distance from the ferry terminal, market and all the Papeete highlights. Rooms are air-conditioned and equipped with a mini-fridge, a safe and some even with a small kitchenette. Above all, there's excellent free Wifi throughout the hotel!
The hotel provides a free shuttle service from the airport and free parking if you'll be renting a car. For an extra 1,800F, you can also enjoy an excellent buffet breakfast. A slightly more upscale hotel in the heart of Papeete is the Hotel Tahiti Nui.
Fare Rea Rea: if you're looking for budget accommodation in Tahiti, look no further than Fare Rea Rea. I found this place on Airbnb and stayed here 3 times on separate occasions! Owned and operated by Luc and his lovely wife, this listing consists of several rooms centered around a common area and a swimming pool. It's the type of place to interact and meet other guests while enjoying the warm hospitality offered by the hosts, who truly care about backpackers and budget travelers.
You can choose from shared or private rooms to suit your budget, and the best part – there's air conditioning! Other things to note: airport pick up/drop off can be arranged for 2,500F, WiFi is lightning fast, if you're sharing a bathroom and shower – there's only one of each but the shower has warm water, safe storage is available in your room and lastly – you're about a 20-minute walk from the market/ferry and about 3 minutes away from a supermarket. This is a great find in Papeete! You can book directly via Airbnb (here's a link to all the rooms offered) or by emailing Luc directly at lfrancois.tahiti@gmail.com. Tell him I said hi!
Recommended pensions in Tahiti: pensions are small family-owned and operated lodges that are the equivalent of a bed and breakfast, though some offer half-board stays that include dinner. From my experience, I recommend Pension Fare Suisse which is in the heart of Papeete (though at the top of a small hill) and Pension de la Plage which is located on the west coast about 15 minutes out of the city center.
Here's a list of all Tahiti accommodations that can be booked online.
Facts & Brief History
Tahiti is the largest island in French Polynesia, home to the capital Papeete and the economic & political center of French Polynesia. Roughly 70% of French Polynesia's total population resides in Tahiti (~ 180,000). Tahiti is shaped like a 'figure eight', consisting of two islands connected at the hip like Siamese twins. The bigger of the two is Tahiti Nui and the smaller sister is Tahiti Iti. Tahiti Nui is home to the bulk of the population, living on the scarce flat land by the beach and even on the mountain slopes around the capital. Tahiti is a high island with a coral reef present around most parts. It was formed by a now extinct volcano, whose crater forms the island's uninhabited interior, circled by massive peaks – of which the highest of which is Mount Orohena (2,241 m).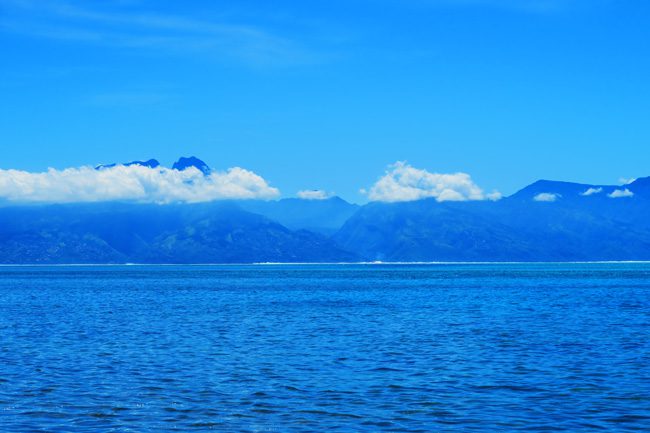 Tahiti is part of the Society Islands and was not the first island to be settled in French Polynesia. It is believed that it was one of the last to be colonized by the ancient Polynesians, on their incredible voyage across the South Pacific Ocean which probably started from somewhere in Southeast Asia thousands of years ago. Pioneers arrived on giant double-hulled outrigger canoes – with one section devoted to plants, animals, and tools, while the other served as housing for the sailors and their families.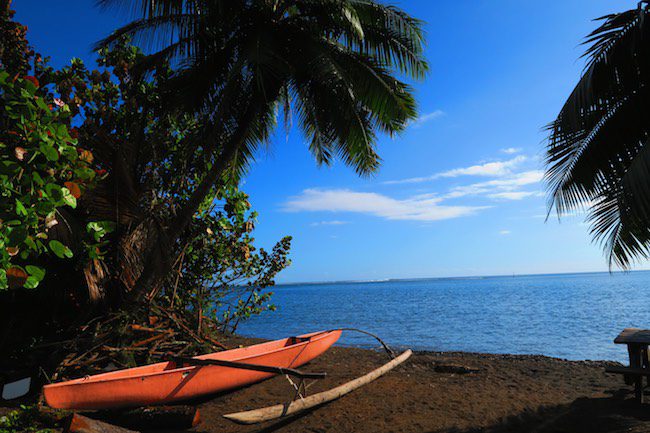 Contact with Europeans started in 1767, with the arrival of British captain Samuel Wallis. Other maritime 'celebrities' to visit Tahiti include Captain James Cook, Bounty captain William Bligh and even famous 'mutineers' – who returned here after taking over the ship from Bligh. With the Europeans, arrived the missionaries. First, it were the British Protestants, followed by the French Catholics. The expulsion of two French missionaries in 1836 sparked the beginning of a French takeover of the island, with its annexation to France from the Kingdom of Tahiti in 1880.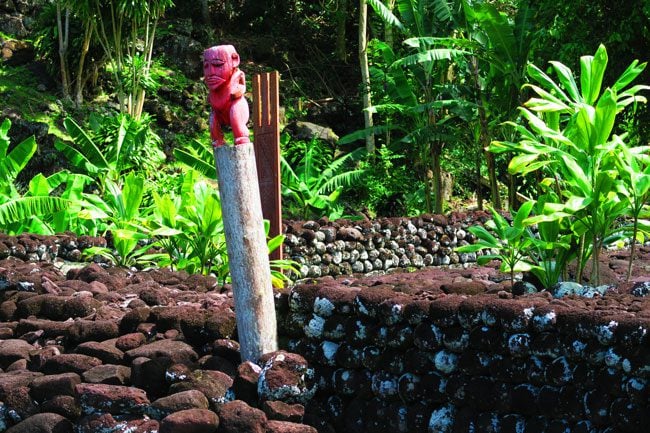 In 1946, Tahiti and French Polynesia became a French overseas territory. These days, Tahitians enjoy somewhat of a cosmopolitan life – with easy access to the big city of Papeete and all it has to offer. While traffic is bad and housing is scarce around Papeete, the further you travel out of town – life becomes more traditional and easy going.